Rajkumar Rao Movies, Age, Biography, Net Worth, Wife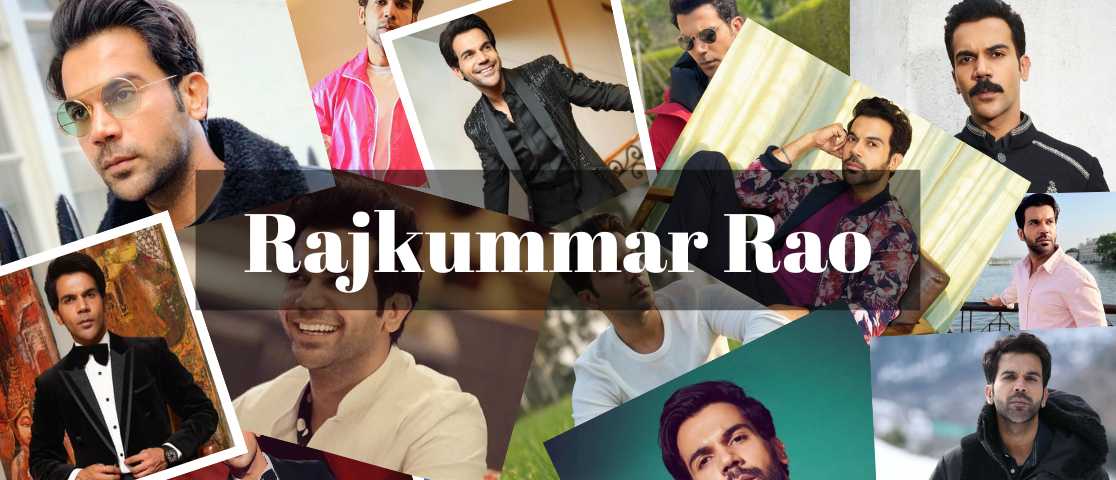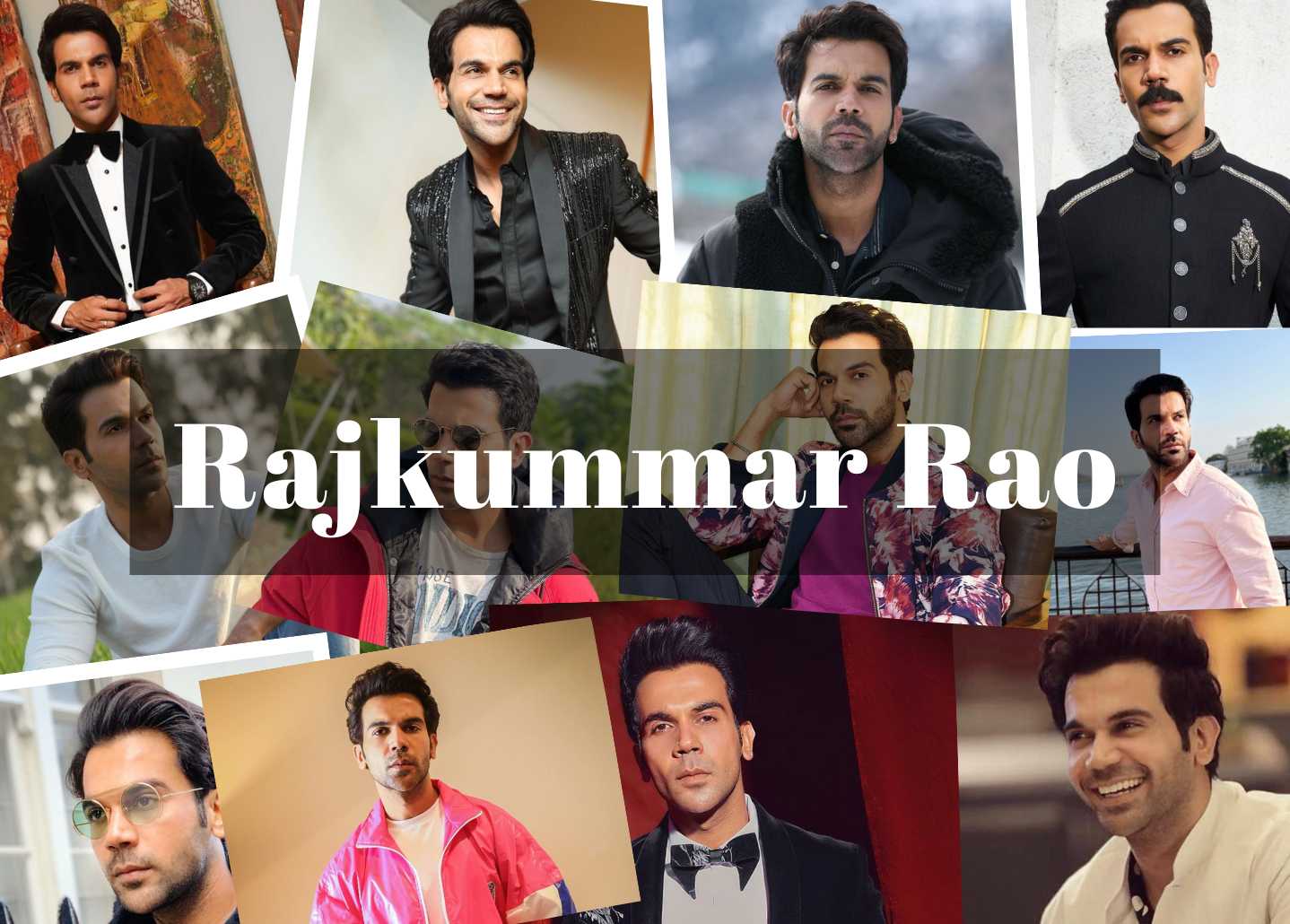 | | |
| --- | --- |
| Rajkummar Rao | Details |
| Profession | Actor |
| Celebrity Type | Movie Star |
| Age | 38 years as of 2022 |
| Date Of Birth | 31st August 1984 |
| Zodiac Sign | Virgo |
| City | Gurgaon, Haryana |
| Nationality | Indian |
| Height | 5 feet 9 inches |
| Weight | 70kgs |
| Notable Work | Monica O My Darling, Shahid, Ludo, City Lights |
| First Film | Love Sex Aur Dhoka |
| Total Films | 41+ |
| Net Worth in rupees | Rs 49 Crores |
| Net Worth | $6 million |
| Instagram | @rajkumar_rao |
| Twitter | @rajkumar_rao |
Biography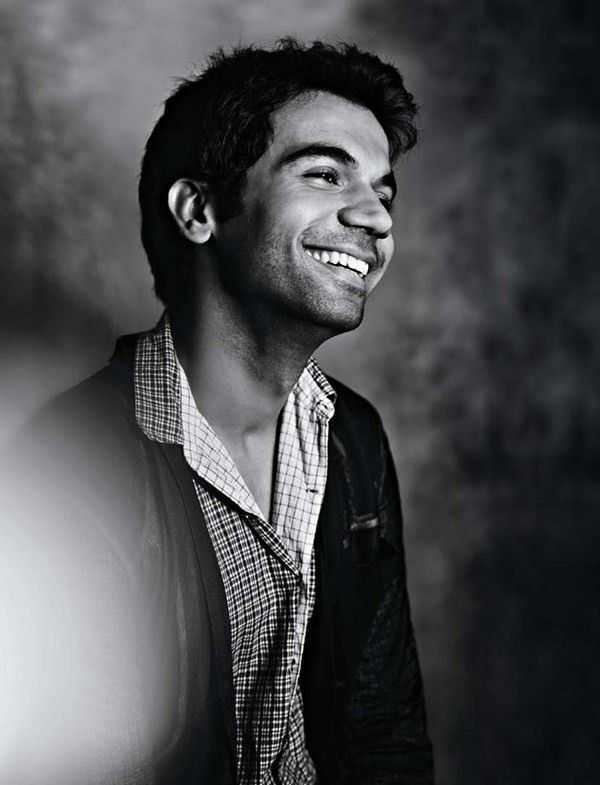 Rajkumar Rao is an Indian actor known for his work in the Bollywood industry. Rajkumar Rao was born in Gurgaon, Haryana, India. Rajkumar Rao's zodiac sign is Virgo.

Rajkumar Rao is one of the most famous actors in the Bollywood industry. Among the honours bestowed upon Rajkumar Rao are a National Film Award, three Filmfare Awards, and an Asia Pacific Screen Award. Rajkumar Rao studied acting at the Film and Television Institute of India after receiving his degree from the University of Delhi, and he later relocated to Mumbai to further his film career.

In the anthology Love Sex Aur Dhokha (2010), Rajkumar Rao made his acting debut as the main lead. However, he earned commercial success in supporting roles in movies like Gangs of Wasseypur: Part 2 and Talaash: The Answer Lies Within (both 2012). Rajkumar Rao made a breakthrough with his critically acclaimed performances in Kai Po Che! and Shahid (both 2013); the latter earned him the National Film Award. Rajkumar Rao thereafter received additional worldwide acclaim for his movies.

Forbes India featured Rajkumar Rao in their 30 Under 30 list of 2014. Rajkumar Rao was recognized as India's Hottest Vegetarian Celebrity in 2017 by PETA, an organization that promotes the Ethical Treatment of Animals. Rajkumar Rao appeared in both the GQ magazine list of the 50 Most Influential Young Indians and the Celebrity 100 list for Forbes India that same year.

As the brand ambassador for Actimaxx, Seventh Street, and the Food Safety and Standards Authority of India's eat right movement, Rajkumar Rao has also represented Actimaxx. Rajkumar Rao gave an undisclosed sum of money to the Maharashtra Chief Minister's Relief Fund, Zomato's Feeding India, and the PM CARES Fund in order to assist in providing food for families that were in need due to the COVID-19 pandemic in India.
Age
Rajkumar Rao has starred in more than 30 movies since 2010. Rajkumar Rao's birthday is on 31st August. Rajkumar Rao was born in 1984. Rajkumar Rao is 37 years old as of 2022.
Childhood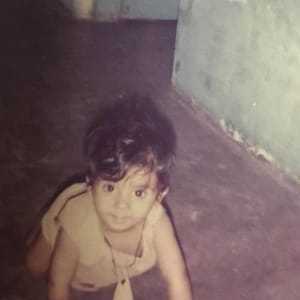 Rajkumar Rao's name by birth is Rajkumar Yadav. Rajkumar Rao's father's name is Satyapal Yadav who was a government servant in Gurgaon, Haryana. Rajkumar Rao's father died in 2019. Rajkumar Rao's mother's name is Kamlesh Yadav who was a very loving mother and a wonderful homemaker. Rajkumar Rao lost his mother in 2016. Rajkumar Rao has two siblings, a brother and a sister namely, Amit Yadav and Monica Yadav respectively.
Education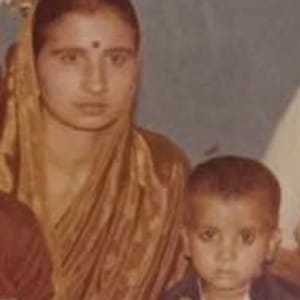 At S.N. Sidheshwar Senior. Sec. In Public School, where Rajkumar Rao completed his 12th grade, he took part in school plays. Rajkumar Rao completed his studies at the University of Delhi's Atma Ram Sanatan Dharma College while also performing in plays with the Kshitij Theatre Group and the Shri Ram Centre in Delhi.

Rajkumar Rao claimed that Manoj Bajpayee's performance had a significant influence on his decision to pursue acting. Rajkumar Rao relocated to Mumbai in 2008 to pursue a career in film after enrolling in a two-year acting degree at the Film and Television Institute of India (FTII), Pune. In 2014, Rajkumar Rao changed his last name from Yadav to Rao. Rajkumar Rao is also formally trained in taekwondo.
Girlfriend and Affair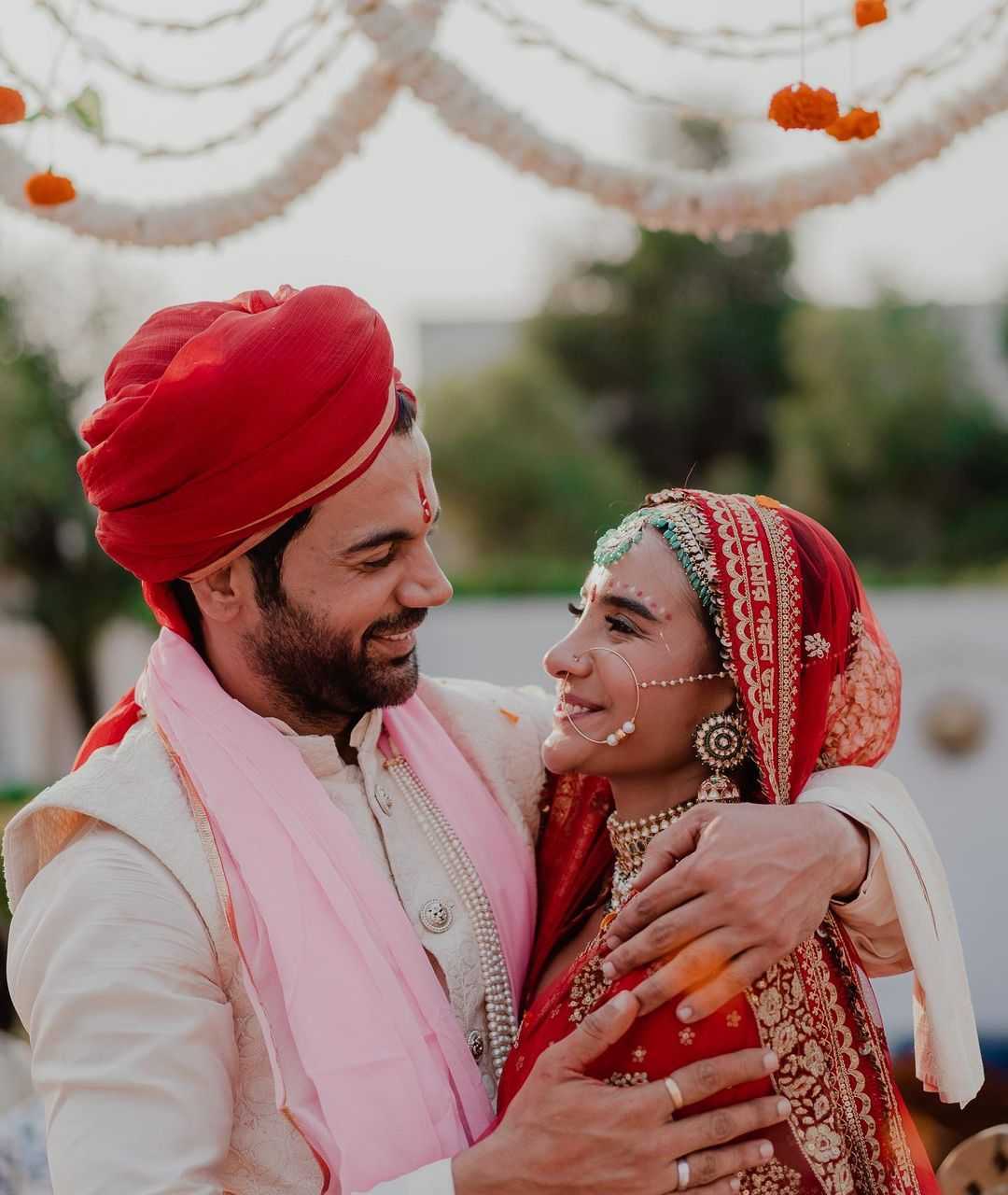 Rajkumar Rao is one of the most successful and hard working actors in Bollywood. From a small role in his debut movie Rann to his latest Hum Do Aur Hamare Do and the next upcoming ones, Rajkumar Rao has proved that hard work pays off. The actor is also known to be one of the most handsome actors in the country. With good looks and a sincere personality, Rajkumar Rao has won the hearts of many ladies.

Rajkumar Rao is the man of every woman's dreams. Rajkumar Rao recently got married to Patralekha Paul who is also a very known actress in the film industry, on the 15th of November, 2021. Rajkumar Rao and Patralekha Paul fell in love while shooting for the movie, City Lights. After 11 years of dating and togetherness, they finally tied the knot in 2021 on 15th November.

Fans were thrilled when they came to know about how long the couple were dating. Rajkumar Rao sure is a one-man woman. Rajkumar Rao and Patralekha Paul also took to their Instagram on how grateful they were to be together and grow together for the rest of their lives.
Movies and Career
Rann
Rajkumar Rao spent years visiting studios and networking with casting directors after earning his degree from the FTII in 2008. Rajkumar Rao made his acting debut in Ram Gopal Varma's 2010 political thriller Rann, in which he had a brief, uncredited role as a news reader. Amitabh Bachchan, Sudeep, Riteish Deshmukh, Paresh Rawal, and Gul Panag appear in the movie. At the Toronto International Film Festival, the movie had its world premiere.

Love Sex Aur Dhokha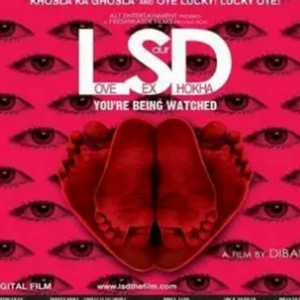 After reading a newspaper ad that Dibakar Banerjee was searching for newbies for his found footage anthology film Love Sex Aur Dhokha, Rajkumar Rao auditioned for the movie and was selected. This was Rajkumar Rao's first official movie with a proper role as the lead. The film ended up being a successful box office effort. Dibakar Banerjee and Kanu Behl wrote the screenplay for the 2010 Indian anthology drama film Love Sex Aur Dhokha, which was directed by Banerjee.

Most of the actors in the movie, including Anshuman Jha, Nushrat Bharucha, Rajkummar Rao, Neha Chauhan, Amit Sial, Herry Tangri, and Ashish Sharma, are newbies. The movie is co-produced by Ekta Kapoor, Shobha Kapoor, and Priya Sreedharan under the umbrella of ALT Entertainment. The three stories are about an honor killing, an MMS controversy, and sting operations. They are distinct but connected.

The 2010 London Indian Film Festival and the Munich International Film Festival both screened Love Sex Aur Dhokha. On March 19, 2010, it was launched in India to favorable reviews from reviewers. The movie had a $20 million (US$250,000) budget; it made 97.8 million (US$1.2 million) and was a financial success. At the 56th Filmfare Awards, Rao and Pritam Das took home the Best Editing and Best Sound Design prizes, respectively. Having won the R. D. Burman Music Award, Khanwalkar.
Ragini MMS
Producer Ekta Kapoor offered Rajkumar Rao the lead role in the found footage horror movie Ragini MMS following the success of his debut film. At first, Rajkumar Rao was hesitant to accept the offer because it seemed to be a continuation of his prior work, but Atul Mongia insisted that he do so.

The movie is partially based on the true account of a Delhi-born girl named Deepika and was inspired by the 2007 American supernatural horror film Paranormal Activity. The movie was a box office hit despite receiving negative reviews.
Shaitan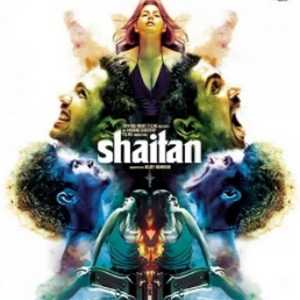 Shaitan is a 2011 Indian Hindi-language crime thriller film that was co-produced and released by Viacom18 Motion Pictures. It was directed by Bejoy Nambiar in his feature film debut, and it was produced by Anurag Kashyap, Sunil Bohra, Guneet Monga, and Nambiar himself. Megha Ramaswamy and Nambiar wrote the script. Rajit Kapoor, Rajeev Khandelwal, Kalki Koechlin, Gulshan Devaiah, Shiv Pandit, Neil Bhoopalam, Kirti Kulhari, Pawan Malhotra, and Rajkummar Rao are among the actors who appear in the movie. Five friends who wished to live an adventurous life become involved in a crime in the movie, which is based on the 2007 murder of Adnan Patrawala.

In Mumbai, Shaitan premiered on 575 screens on June 10, 2011. Critics and viewers responded favorably to the movie's debut, complimenting the direction, setting, plot, and screenplay while also giving the actors' performances and the movie's technical components high marks. A 110 million dollar budget was exceeded by 390 million, making it a commercial success. Shaitan won five Screen Awards and a Filmfare Award, while the movie also earned nominations at a number more award shows. It was regarded as a "cult classic" and called "one of the films that defined the new wave of Bollywood" by critics.
Gangs Of Wasseypur- Part 2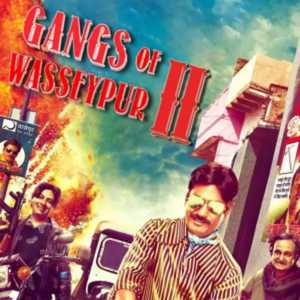 2012's Gangs of Wasseypur: Part 2 is a crime movie that Anurag Kashyap co-wrote, produced, and directed. The coal mafia of Dhanbad, Jharkhand, and the underlying power struggles, politics, and retribution between three crime families are the main subjects of this second entry in the Gangs of Wasseypur series. Nawazuddin Siddiqui, Manoj Bajpayee, Richa Chadda, Huma Qureshi, Reema Sen, Piyush Mishra, Pankaj Tripathi, Zeishan Quadri, Rajkumar Rao, and Tigmanshu Dhulia are among the key actors in the ensemble cast of Part 2. Its plot takes place between the 1990s and 2009.

The Indian Censor Board granted the movie an Adults Only certification, but despite this, it is nevertheless exceptionally graphic by Indian movie standards because it contains foul language and violent scenes that are typically not seen in mainstream Indian films. The soundtrack of the movie draws significantly from traditional Indian folk songs, which are typically philosophical and liberal with a lot of sexual innuendoes. Part 2 got limited paid screenings on August 7, 2012, and it officially debuted on August 8 across India.

Upon its release, the critics praised the entire movie. At the 60th National Film Awards, the combined film took home three prizes: Best Audiography, Re-recordists of the Final Mixed Track, and Special Mention for acting. At the 58th Filmfare Awards, the movie took home four awards, including Best Film and Best Actress. The particular movie was a box office failure. The two films' modest combined budget of 18.5 crores allowed them to be cumulatively commercially successful, with net domestic earnings of 50.81 crores, while not being a great hit by any financial definition. Many people consider it to be a contemporary cult movie.
Chittagong
Later, in Bedabrata Pain's historical drama Chittagong (2012), which was based on the Chittagong armory attack, Rajkumar Rao played freedom activist Lokenath Bal. The narrative is set against the backdrop of a little-known saga in East Bengal, now Bangladesh, during British colonial India's 1930s, where a group of young people, led by a teacher named Masterda Surya Sen, dared to challenge the Empire. The protagonist of Chittagong is Jhunku, a shy 14-year-old boy. The reluctant kid struggles with self-doubts as he becomes enmeshed in this quest that seems to have no chance of success.
Talaash: The Answer Lies Within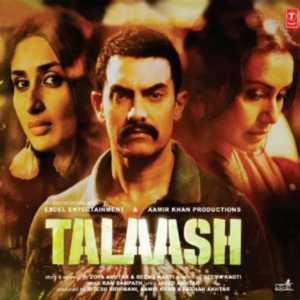 Reema Kagti, Zoya Akhtar, Ritesh Sidhwani, and Excel Entertainment under the banner of Excel Entertainment and Aamir Khan Productions under the banner of Aamir Khan Productions produced the 2012 Indian Hindi-language psychological crime thriller film titled Talaash: The Answer Lies Within. Reliance Entertainment served as distributor and presenter. Nawazuddin Siddiqui, Rajkummar Rao, and Shernaz Patel play supporting parts alongside Khan, Kareena Kapoor, and Rani Mukerji in the movie.

Ram Sampath created the music and the film's score, and Javed Akhtar wrote the lyrics. The movie was mostly photographed between March and November 2011 in Mumbai, Pondicherry, and London. The movie debuted on November 30, 2012. Both critics and viewers gave the film favourable reviews, praising the script, themes, cinematography, soundtrack, director, and acting of the cast. One of the highest-grossing Indian movies of 2012 was Talaash: The Answer Lies Within, which earned over 174.21 crore (US$22 million) globally.
Kai Po Che!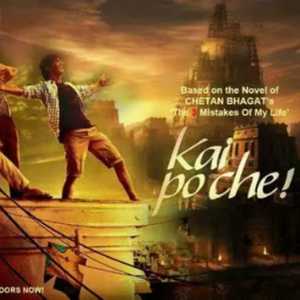 Kai Po Che!: Brothers For Life.. is a 2013 movie which stars Abhishek Kapoor and is produced by Ronnie Screwvala and Siddharth Roy Kapur under the umbrella of UTV Motion Pictures, is the first solo effort by the company under the DisneyUTV name. The film, which is an adaptation of Chetan Bhagat's 2008 novel The 3 Mistakes of My Life, stars newcomer Sushant Singh Rajput, Rajkummar Rao, and Amit Sadh as the three main protagonists, with Amrita Puri playing the female lead. It has a three-song soundtrack composed by Amit Trivedi and lyrics written by Swanand Kirkire.

Ishaan Bhatt, Omkar Shastri, and Govind Patel, three friends who wish to open their own sports academy and shop, are the center of the 2000–2012 film Kai Po Che!, which also centers on the 2002 Gujarat Riots, the 2002 Godhra train fire, and the 2001 Gujarat earthquake. The movie follows their close friendship as well as how their youth was tainted by racial tension and religious politics. The movie had its international premiere on February 13, 2013, at the 63rd Berlin International Film Festival, when it was the first Indian film to ever be included in the World Panorama section.

The film Kai Po Che!, which cost 300 million rupees ($3.8 million), was released internationally on February 22, 2013, to generally positive reviews from Indian critics but mixed reviews from critics outside of India. The movie was a critical and financial success, earning $830 million (US$10 million) worldwide. At the 59th Filmfare Awards, Kai Po Che! was nominated for six awards, including Best Story, Best Supporting Actor (Rao), Best Male Debut (Rajput), and Best Director (Kapoor). Two honors were given to the movie: Best Screenplay went to Kapoor, while Best Background Score went to Hitesh Sonik.
Shahid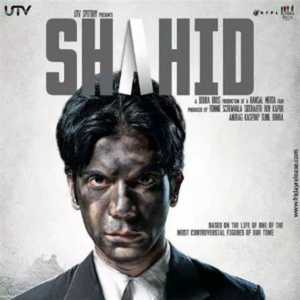 Rajkumar Rao starred as the late attorney Shahid Azmi in the Hansal Mehta-directed biographical drama Shahid in 2013. Rajkumar Rao spent time with Azmi's family to get to know the man and his character as part of his preparation for the part. Rajkumar Rao also read the Qur'an and went to court to observe how lawyers conducted themselves. The part was difficult and intricate, and Rajkumar Rao claimed he was "emotionally tired" after playing it as the character was very challenging and complex.

Upon release, the movie and Rajkumar Rao's performance were praised by critics. Rajkumar Rao's movie was stated as his "Triumph" by Anupama Chopra, who also said of Shahid, "His Shahid has strength, anguish and a controlled anger, but also real charm".The movie was also profitable at the box office, and Rajkumar Rao won the National Film Award for Best Actor at the 61st National Film Awards ceremony and the Filmfare Critics Award for Best Actor at the 59th Filmfare Awards. Rajkumar Rao's other 2013 release was the comedy film Boyss Toh Boyss Hain.
Queen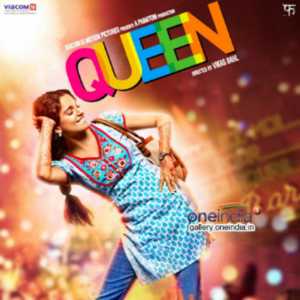 In the comedy-drama Queen from 2013, Rajkumar Rao portrayed a manipulative fiancé in a supporting role. Queen is a 2013 Hindi-language comedy-drama film that was produced by Madhu Mantena, Vikramaditya Motwane, and Anurag Kashyap and directed by Vikas Bahl. Kangana Ranaut plays the lead role in the movie, with Lisa Haydon and Rajkummar Rao filling out the supporting cast. The movie tells the tale of Rani Mehra, a reserved Punjabi woman from New Delhi who, after her fiancé breaks off their wedding, travels alone on her honeymoon to Paris and Amsterdam.

A number of critics and outlets named Queen the finest Indian movie of 2014, praising its directing, writing, and Ranaut's portrayal as the title character. The movie, which had a budget of 12 crore, became a huge financial success after grossing 97.5 crore at international box offices. One of the highest-grossing Indian movies with a female lead is this one. The movie received many honours. The movie received six major prizes at the 60th Filmfare Awards event, including Best Film, Best Director, and Best Actress for Ranaut. The movie took home the Best Hindi Film and Best Actress prizes at the 62nd National Film Awards ceremony.

The movie has amassed a sizable cult following over time and has also won a number of awards. Numerous magazines, including Paste and Film Companion, listed it as one of the finest movies of the decade. It has been recognised as one of the top Indian films by numerous magazines, including O, The Oprah Magazine, and Cosmopolitan. Queen was named by Shubhra Gupta of The Indian Express as one of the seventy-five most renowned and admirable films that honour India's history. Queen was named one of the top 10 Indian movies of the twenty-first century by the British Film Institute.
City Lights
Rajkumar Rao was then seen in the 2014 movie City Lights as the main lead. In the key parts of Hansal Mehta's 2014 Indian drama film City Lights, Rajkummar Rao and Patralekha may be seen. It is a remake of the British movie Metro Manila, which is up for a BAFTA (2013). Fox Star Studios, in collaboration with Mahesh Bhatt and Mukesh Bhatt, presented the movie.

The protagonist of the tale is a destitute Rajasthani farmer who travels to Mumbai in quest of work. The movie premiered on May 30, 2014, and most critics gave it five-star reviews. City Lights was a hit despite having only 350 screens available for its release because of its minimal production costs and steady box office receipts.
Bareilly Ki Barfi
Based on Nicolas Barreau's novel The Ingredients of Love, Ashwiny Iyer Tiwari's 2017 Hindi-language romantic comedy Bareilly Ki Barfi is a romantic comedy. With Pankaj Tripathi and Seema Pahwa playing supporting roles, it has Kriti Sanon, Ayushmann Khurrana, and Rajkummar Rao in the key roles. On August 18, 2017, on Independence Day Weekend, it was theatrically released in India.

It received overwhelmingly excellent reviews from critics and was a commercial success, generating more than 600 million (US$7.5 million) globally against a budget of 200 million (US$2.5 million). The film garnered eight nominations for the 63rd Filmfare Awards, including Best Film and Best Supporting Actress, and won Best Director and Best Supporting Actor. It was seen for more than 70 days both in India and internationally.
Shaadi Mein Zaroor Aana
The 2017 Hindi-language romantic comedy-drama Shaadi Mein Zaroor Aana was directed by Ratna Sinha. Rajkummar Rao and Kriti Kharbanda play key roles in the movie; supporting cast members include K. K. Raina, Alka Amin, Vipin Sharma, Govind Namdev, Navni Parihar, Nayani Dixit, and Manoj Pahwa. The plot centers on two people, Satyendra Mishra IAS and Aarti Shukla, and it describes their relationship from the time they first met through a marriage proposal and fell in love until the night of their wedding when fate and their own choices sent them on two different roads.

The movie, which cost 130 million yen ($1.6 million) to produce, made 87 million yen ($1.1 million) in its first week and ended up making 194 million yen ($2.4 million) in total over the course of its whole theatrical run. On November 10, 2017, it was released in every country and received generally favorable reviews. Kumaar wrote the lyrics, and Anand Raj Anand, JAM8, and Arko composed the music.
Fenny Khan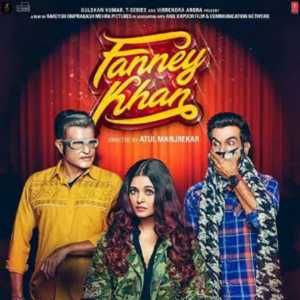 The 2018 Indian musical comedy Fanney Khan was written and directed by Atul Manjrekar, a newcomer. The banners T-Series Films, Rakeysh Omprakash Mehra Pictures, Theme Studios, and Anil Kapoor Films & Communication Network collaborated to produce it. The movie, which stars Anil Kapoor, Aishwarya Rai Bachchan, and Rajkummar Rao in the key roles, is a remake of the 2000 Belgian film Everybody's Famous! The movie centers on Kapoor as the title character, the middle-aged father of a young, overweight teen girl who he encourages to pursue a singing career. He abducts a well-known soloist so that his daughter can become a star.

The cast of the movie was revealed in June 2016, with Kapoor playing the lead. Rai and Rao were chosen for the other two leading roles after other actors including Priyanka Chopra and R. Madhavan were considered. Mumbai hosted the majority of the filming in September 2017. Manish Malhotra changed Rai's dresses after she voiced her displeasure with the old ones. Bhushan Kumar of T-Series took over the entire production after the shooting was stopped in April 2018 due to producer KriArj Entertainment's failure to pay outstanding debts.

In June 2018, the filming at Mumbai's Mehboob Studios was finished. Fanney Khan was originally slated for a global release on June 15, 2018, which fell on Eid. It was delayed, and on August 2, 2018, it was first made available in the United Arab Emirates and was released worldwide on 3 August 2018.
Ek Ladki Ko Dekha Toh Aisa Laga
Shelly Chopra Dhar is the director of the 2019 Indian Hindi-language coming-of-age romantic comedy-drama film Ek Ladki Ko Dekha Toh Aisa Laga. The tale was adapted from Dhar and Gazal Dhaliwal script, which was based on P. G. Wodehouse's 1919 novel A Damsel in Distress. Along with Juhi Chawla, Rajkummar Rao, Sonam Kapoor, and Abhishek Duhan in the lead roles, it also stars Seema Pahwa, Madhumalti Kapoor, Brijendra Kala, Alka Kaushal, and Kanwaljit Singh in supporting roles. The actors Akshay Oberoi and Regina Cassandra both make cameos in the movie. The movie follows lesbian Sweety Chaudhary as she tries to come out to her traditional and strict Punjabi family. On February 1, 2019, it received a global release, and the box office results were disastrous. The Academy of Motion Picture Arts and Sciences chose the screenplay for its Core Collection.
Newton
Newton, starring Rajkummar Rao, was one of the most well-liked films of 2017. Rajkumar Rao was portrayed in the movie as a clerk who, in spite of the prospect of Naxalite violence, seeks to organize polls in a Chhattisgarh village. The movie first encountered criticism when it was claimed that it was a copy of the Iranian movie Secret Ballot.

The director of Secret Ballot denied Newton was a scam when Anurag Kashyap contacted him. Amit Masurkar, the director of Newton, responded when he was questioned about it by saying, "If the movie had been a copy, do you think it would have been accepted into all of the international film festivals and won prizes? All of these accusations started as soon as it touched down in India. Even the film and the plot of Secret Ballot are unknown to me. I've only seen a small portion of it after hearing people discuss the parallels between the two movies."

After a CRPF Sub-Inspector filed a complaint against the film's creators for allegedly painting CRPF employees in a negative manner, the movie is now embroiled in yet another controversy. "In a criminal complaint filed by a CRPF Sub-Inspector against the producers of the Bollywood film 'Newton' for presenting CRPF in a terrible light, a Delhi court admitted the petition and posted it for pre-summoning evidence of the complainant, on July 19th," ANI tweeted in reference to the complaint. The case hearing has been postponed by the Delhi Court till July 19, 2018. According to CRPF sub-inspector Tamal Sanyal, some movie parts need to be cut.
Hit: The First Case
Rajkumar Rao has an upcoming movie HIT: The First Case which will be released in the near future. HIT: Sailesh Kolanu's action thriller The First Case, which stars Rajkummar Rao and Sanya Malhotra in the key roles, is an Indian Hindi-language production. Producing credit goes to T-Series and Dil Raju. The movie is a remake of the identically titled 2020 Telugu film. On July 15, 2022, the movie was released in theatres.

Monica, O My Darling (2022)
Vasan Bala's 2022 Hindi-language neo-noir crime comedy thriller movie Monica, O My Darling was released. Huma Qureshi, Radhika Apte, and Rajkummar Rao all appear in the movie. The film is based on Keigo Higashino's 1989 Japanese novel Burutasu No Shinzou. The song Piya Tu Ab To Aja from the 1971 movie Caravan served as inspiration for the movie's title. On November 11, 2022, it became available on Netflix.
Talking about Monica, O My Darling Reviews, Netflix's Monica, O My Darling is a highly entertaining movie packed with twists and turns that keep on giving until the last fadeout and is full of knowing winks thrown the audience's way.
It is a beautifully deceptive, enthralling composition that looks at the activities of a Pune-based company, a true viper's pit where nothing is as it seems. The movie draws on the genre's essentials as well as other tools to create an experience that, at times in a playful way and at others with a sudden grab at the scruff of the neck, forces the audience into the heart of a moral black hole where those who find themselves in a pickle continually use their cunning but can find no way out.
Upcoming Movies
Rajkumar Rao has quite the packed schedule in the future as he'll be seen in seven upcoming movies. Rajkumar Rao will be seen in the upcoming movies like Mr. And Mrs. Mahi in which he is opposite to Janhavi Kapoor. Next movie is Bheed which is directed by Anubhav Sinha which will be released on 9th August 2022. Other movies like Stree 2, Life In A Metro Sequel, Srikanth Bolla Biopic, Second Innings and Swagat hai will be released this year itself.
Bheed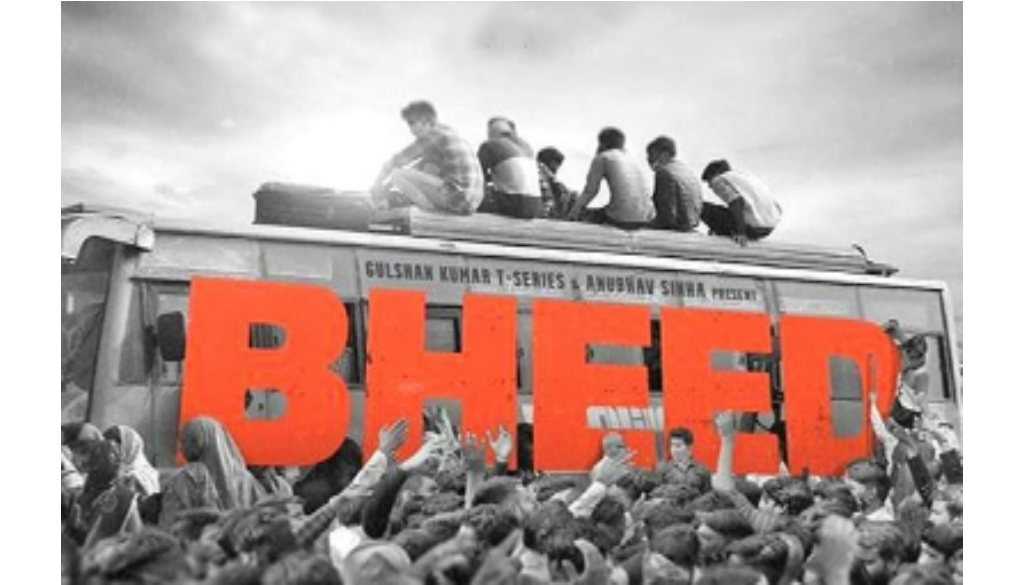 Anubhav Sinha's sociopolitical drama Bheed, starring Rajkummar Rao and Bhumi Pednekar, will be released on November 18th. Bheed is co-financed by Sinha's Banaras Media Works and Bhushan Kumar's T-Series. The film is their third collaboration, following 2020's Thappad and Anek, which will be released on May 27.
Career Timeline
Net Worth
Rajkumar Rao, who has been in numerous lucrative movies, is one of Bollywood's highest-paid actors. Rajkumar Rao makes a monthly salary of 50 lakh rupees. Rajkumar Rao, one of the highest-paid actors, relies primarily on the Hindi film industry for his income.

Rajkumar Rao lives a luxurious lifestyle as a result of the commercial success of his movies. Rajkumar Rao recently bought a brand-new lavish property in Mumbai, and the expensive apartment is situated in one of the city's wealthiest districts. Rajkumar Rao has a variety of properties in India in addition to that home.

Rajkumar Rao is a motorcycle and car enthusiast who owns a variety of expensive vehicles. Rajkumar Rao drives an "Audi Q7," the most expensive vehicle available. The second car costs 36.97 lakh rupees and is a Mercedes-Benz CLA 200. Rajkumar Rao enjoys riding expensive motorcycles and currently owns an 18 lakh rupee Harley-Davidson Fat Bob.

Rajkumar Rao costs between 5 and 6 crore rupees for each movie. In addition to these sources of income, Rajkumar Rao also receives a sizable revenue from television advertising and brand promotions. For each brand endorsement, Rajkumar Rao receives money ranging from 1 to 2 crore INR. In the last three years, his net worth has increased by 40%. The annual income of Rajkumar Rao exceeds $8 million which in INR is Rs. 60 crores.
Achievements
National Film Award- Best Actor for Shahid in 2013.
Filmfare Award- Critics Best Actor In Leading Role (Male) for Shahid in 2014.
Asia Pacific Screen Awards- Best Performance By An Actor for Newton in 2017.
CNN-IBN Indian Of The Year- Entertainment, 2017.
PETA's Hottest Vegetarian Celebrity, 2017.
Indian Film Festival Of Melbourne- Best Actor (Special Mention) for Trapped, 2017.
GQ Men Of The Year Award- Actor Of The Year, 2017.
Filmfare Award- Critics Best Actor In Leading Role (Male) for Trapped, 2018.
Filmfare Award- Best Actor In Supporting Role (Male) for Bareilly Ki Barfi, 2018.
Dadasaheb Phalke Excellence Award- Best Actor for Trapped, 2018.
FOI Award- Best Actor In Leading Role for Newton, 2018.
FOI Award- Best Actor In Supporting Role for Bareilly Ki Barfi, 2018.
IMW Digital Award- Best Actor In A Web Series, 2018.
Did You Know?
Rajkumar Rao's real name is Rajkumar Yadav

In an interview, Rajkumar Rao disclosed that for two years, his teacher covered his tuition.

Rajkumar Rao received his diploma from the Film and Television Institute of India, Pune, in 2008.

During his early years of struggle, Rajkumar Rao faced backlash because of his looks and skin complexion.

For his performance in Shahid, Rajkumar Rao received a National Film Award for Best Actor (2014).
How to book a personalised celebrity video wish from a celebrity similar to Rajkumar Rao?
Knowing about Rajkumar Rao is so much fun. How about getting a message from a celebrity similar to Rajkumar Rao? Tring makes it possible!

Now you can get a personalised celebrity video message from over 12000+ celebrities!

What's better than your favourite celebrity making a video for your loved ones? This is your chance to get a personalised celebrity message from celebs like Daisy Shah, Shankar Mahadevan, Shaan, Salim Merchant, Shraddha Arya and many more!

All the best experiences, moments and special wishes in one FREE Celebrity Video!

It takes just 4 steps to share the best anniversary wishes with your wife. Surprise your loved ones now!


Click here to fill out the form above.
Fill in the required details
Click on "Claim Your Rewards"
Select your favourite celebrity.
Your Personalised Celebrity Shoutout Video/Message will be delivered to your mail/Whatsapp, which takes care of your pocket as well!
Ready to make memories?
Book your wish now!
Social Media
Frequently Asked Questions