Sanya Malhotra | Net Worth, Movies, Age, Birthday, Dancer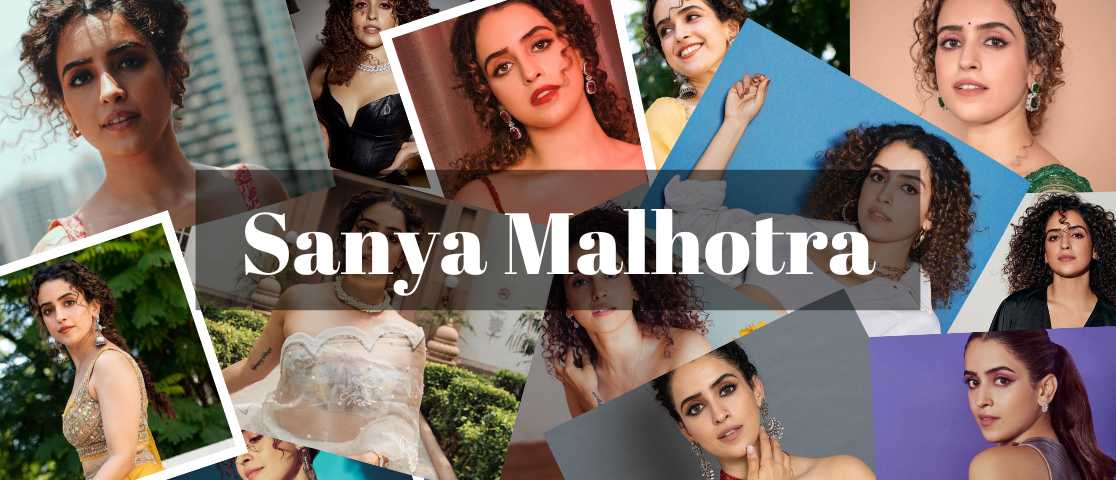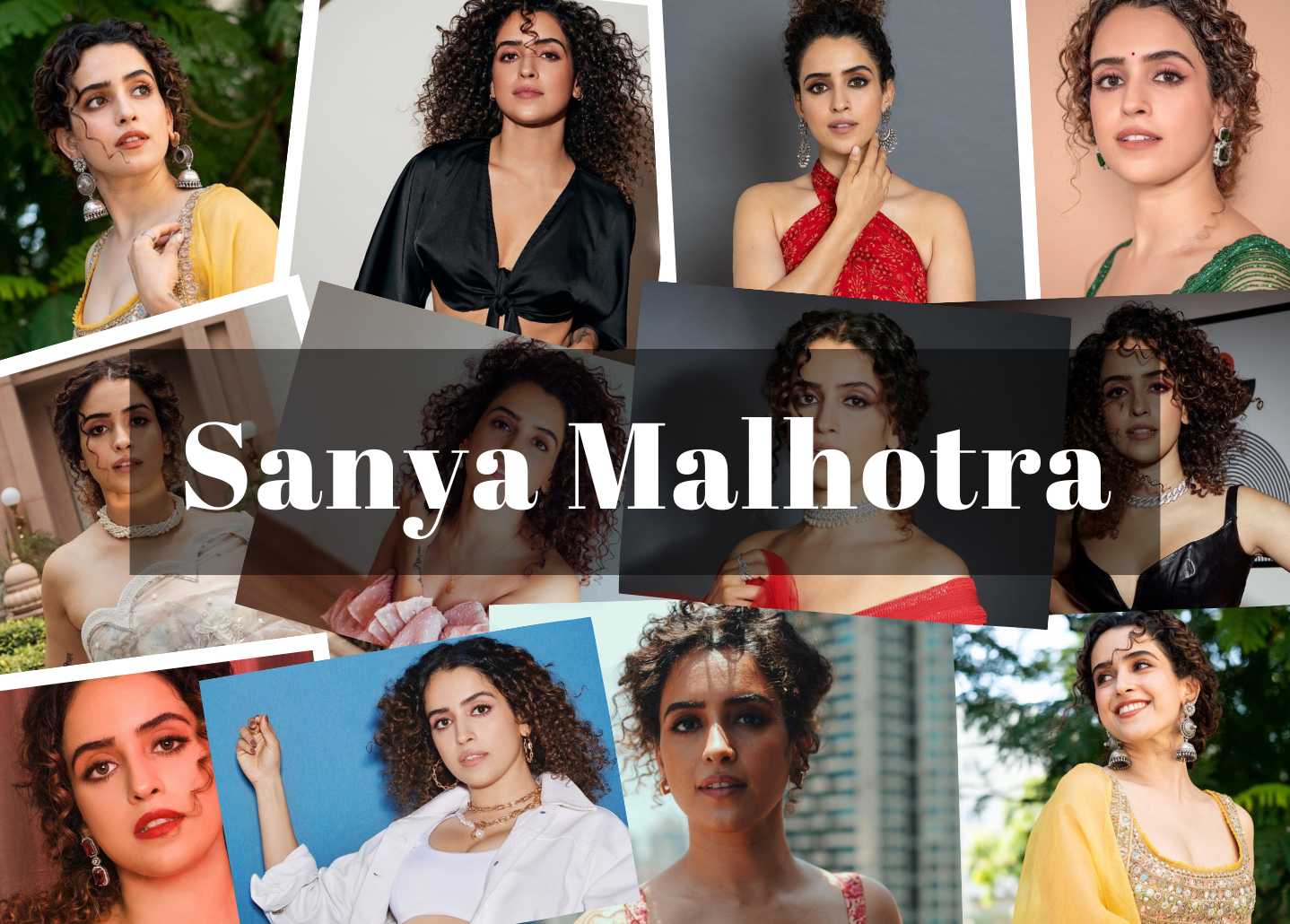 Sanya Malhotra is an Indian Actress. She began her career with supporting roles in the biographical sports film Dangal which rank among the highest-grossing Indian films. Sanya Malhotra received nominations for the Filmfare Critics Award for Best Actress for her roles in the movies Photograph in the year2019 and the black comedy Ludo in the year 2020, and also received praise for starring in Shakuntala Devi in the same year and Pagglait in the year 2021.
Sanya Malhotra's Childhood and Education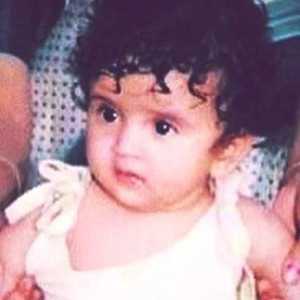 Sanya Malhotra's birthday is on the 25th of February. She was born in the year 1992. Sanya Malhotra's age is 30 as of 2022. Sanya Malhotra's place of birth is Delhi, India. Sanya Malhotra's zodiac sign is Pisces. Sanya Malhotra was raised in Delhi, India, where he was born.

Sanya Malhotra had a stammering problem, which she had overcome with time. Sanya Malhotra was in Ryan International School, Mayur Vihar, Delhi. She has training in both ballet and contemporary dance. She was influenced by Bollywood shows as a child and demonstrated her acting skills in Delhi theatre productions. Sanya Malhotra took part in Dance India Dance after earning his degree from Gargi College, University of delhi, Delhi and placed in the top 100.
Sanya Malhotra's Family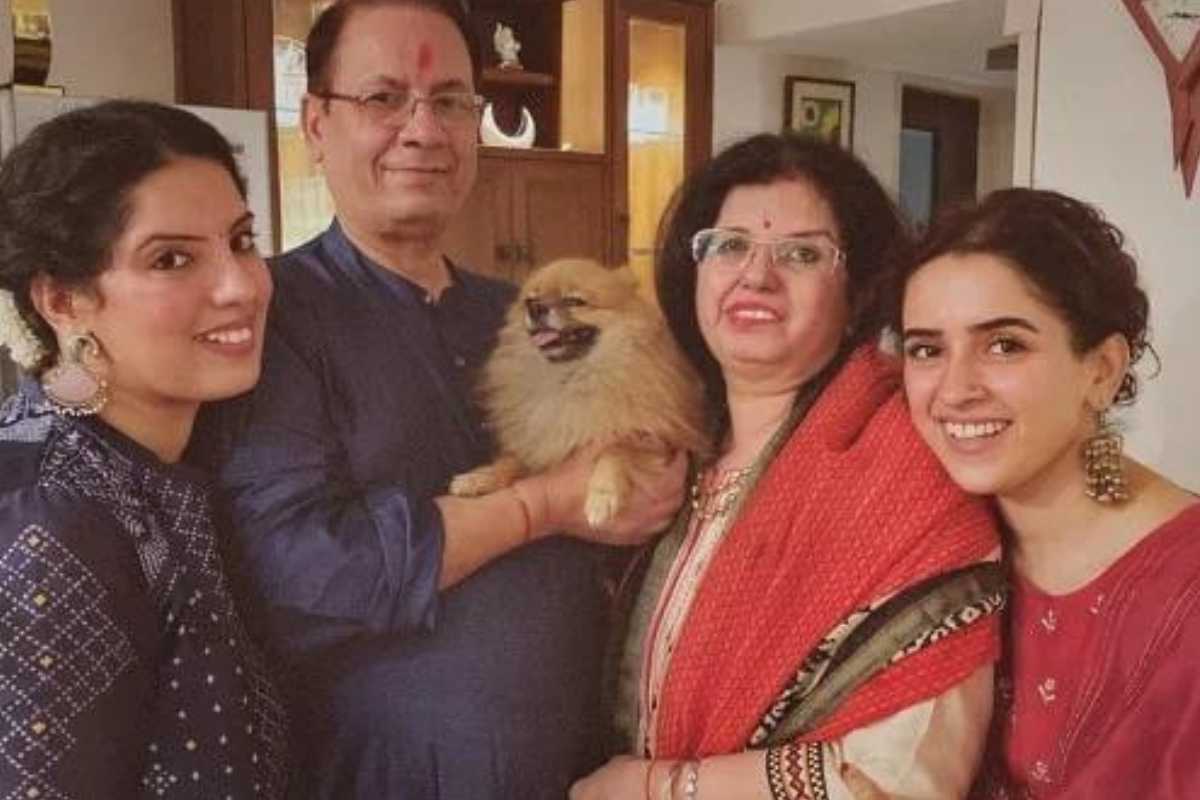 Sanya Malhotra was born in an upper-middle-class Hindu-Punjabi family to Sunil Malhotra an Engineer by profession and Renu Malhotra a homemaker. Sanya Malhotra has one elder sister, Shagun Malhotra. Sanya Malhotra had said in an interview that during her growing up days she used to hate her sister. Sanya Malhotra's family follows Hindu traditions. Sanya Malhotra's caste is Khatri. Sanya Malhotra's hobbies is traveling, dancing, yoga and reading. Sanya Malhotra has a tattoo on her left arm.

Sanya Malhotra's Affairs & Relationships
Sanya Malhotra has been in 1 relationship as of now.

Sanya Malhotra was in four years long distance relationship until last year i.e. 2019. During an interview with Brides Today, Sanya said that 2020 was a 'year of healing' for her, a process that started after her last relationship ended. "My last break-up was heart-wrenching for me: a four-year-long, long-distance relationship that began when I lived in Delhi. Right after we ended things, the lockdown was imposed and I was alone in Mumbai. But I took the time to process the situation and understand why things didn't work out. I also understood that I needed to work on myself," she said.

Sanya said that she has no complaints about her last relationship but the distance drove a wedge between her and her boyfriend. "Oh, my last relationship was perfect. I've been talking about this relationship a lot. In fact, I recently called my former partner and gave him a heads-up that since my film (Meenakshi Sundareshwar) is about long-distance relationships, I might talk about ours publicly. He was very nice about it and told me, 'It's okay, you don't have to inform me. But I wanted him to know and not be surprised if he read something online. In our case, the distance was the only issue that I faced," she said.
Sanya Malhotra's Struggles
Sanya Malhotra's struggles was of 6 years.

While talking about her dream to iforher, she mentioned-
I was that kid who danced at every wedding. I didn't need any kind of incentive–just music! My parents would take me to all the family weddings, because they knew I'd dance my heart out. I loved it so much! I even danced in competitions & when I got to college I was a part of the Choreography Society. We'd spend 8 hours dancing every day! I was so passionate–but my real dream was to act.
How Sanya Malhotra hid her dream from everyone from the fear for being laughed out-
I never revealed this to anyone back home. I thought I'd be laughed at or ridiculed. After all, it's a big dream. But I thought maybe, I could get to acting through dancing! So I applied for Dance India Dance & got to the top 100. But I got rejected because my backstory wasn't strong. That's when I thought maybe I wasn't meant to perform at all.

But Sanya never let rejections stopping her from achieving her dream-
That show may have rejected me, but it's what got me to Bombay. I owed it to myself to at least try. So I told my dad about acting. To my surprise, he was supportive! So I began auditioning.
To achieved dream it never easy, but hers was exception-
But it was hard–I lived with 6 roommates & there were days when they'd all go out to work & I'd be sitting at home. It was demotivating & I often felt like leaving.
But she made sure that she never gave up and thats how she got the movie Dangal-
But I reminded myself of my dream to perform. Slowly, I learnt the ropes of the business, got in touch with casting directors & acted in ads. There were still months when I didn't get a call back, & I worried about my dwindling bank balance. But I kept going & ended up doing 10 ads in a year! I built my self-esteem & promised to never doubt myself.Eventually, I got my first audition–Dangal! I remember, I was against 30 other girls, but I just knew I'd be selected. Someone was taking a BTS video & I remember telling her, 'I'm pakka in this film!' I was that confident! And I got the role.I'll never forget that feeling that everything had finally been worth it. I'd loved performing ever since I was a kid & now here I was–on the big screen. Ever since, I've relished every single role I've done.
While I don't doubt myself anymore, I know I'm still learning. Nobody's perfect, but that doesn't mean you can't try! This is just the beginning, there's much more to do. But I've got my dancing shoes & boxing gloves on–I'm ready.
Sanya Malhotra Movies and Career
Sanya Malhotra Movie: Dangal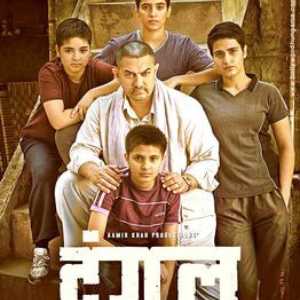 Dangal is a biography of a real-life patriotic fighter Mahavir Singh Phogat, who raised his daughter and evolves them into World Class Fighters. He taught wrestling to his daughters Babita Kumar and Geeta Phogat. Geeta Phogat was India's first female wrestler to win at the 210 Commonwealth Games, where she won the gold medal (55kg) while her sister Babita Kumari won the silver medal (51 kg).

Dangal is a 2016 Indian Hindi- language biographical sports drama film. Sanya Malhotra and Fatima Sana Shaikh, who were also quite unknown, were chosen for Nitesh Tiwari's biographical sports film Dangal. She said that she knew little about wrestling before the movie. She continued her training while also watching various films on wrestling and "how wrestlers move, walk, and their body language." Malhotra and Sheikh both underwent physical training, five rounds of auditions, and workshops with Tiwari and Aamir Khan. Coach and former wrestler Kripa Shankar Patel Bishnoi trained them. Dangal, an Indian film that was released in 2016, was well-received by critics and went on to earn more than 2,000 crores (US$260 million) globally. According to Anupama Chopra's review, Malhotra gives the narrative solid backing.
Sanya Malhotra Movie- Song Sexy Baliye
Later, Sanya Malhotra choreographed the Secret Superstar (2017) song Sexy Baliye, which included Khan. Aamir Khan and Kiran Rao are the producers of the 2017 Hindi-language musical drama film Secret Superstar, which was written and directed by Advait Chandan. Raj Arjun, Meher Vij, Aamir Khan, and Zaira Wasim all appear in the movie. The movie chronicles the maturation of a young woman who wants to be a singer and posts videos of herself singing on YouTube while hiding her identity with a niqab. It also explores her relationships with her mother, father, and mentor. In the movie, social themes including feminism, gender equality, and domestic abuse are discussed. The majority of critics gave the movie favorable reviews. The National Child Award for Exceptional Achievement went to Zaira Wasim. Ten actors were nominated for the 63rd Filmfare Awards, including Best Supporting Actor for Khan, Best Director for Advait Chandan, Best Actress for Zaira Wasim, and Best Film for Secret Superstar. It received three Filmfare Awards, including Best Playback Singer (Female) for Meghna Mishra, Best Supporting Actress (Critics) for Meher Vij, and Best Actress (Critics) for Zaira Wasim. Additionally, the movie is the highest-grossing Hindi film of 2017, the sixth-highest-grossing Indian movie globally, and the second-highest-grossing Indian movie outside of India. It is the second-highest-grossing non-English international film ever in China and the fifth-highest-grossing foreign picture of 2018. (after Dangal).
Sanya Malhotra Movie- Pataakha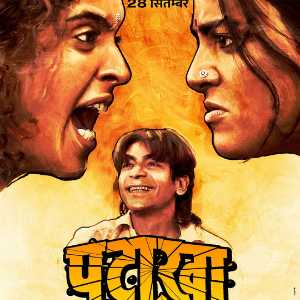 Two years later, Sanya Malhotra co-starred with Radhika Madan, a debutant, in Vishal Bhardwaj's drama Pataakha (2018). It narrates the tale of two enmity-filled sisters in Rajasthan and is based on the short story Do Behnen by Charan Singh Pathik. The wives of Pathik's siblings served as the basis for the story. She and Madan met the real person who was the inspiration for the characters to research them for the movie and learn their quirks.

The two stayed in Ronsi village, close to Jaipur, where they picked up the Rajasthani dialect and became accustomed to doing things like thatching roofs, plastering walls with dung, and walking long distances while carrying matkas full of water on their heads and another around their waist. They also learned how to milk buffaloes and thatch roofs. Additionally, they had to gain 10 kg of weight. Critic Raja Sen found Sanya Malhotra to be a fearless actress and thought that she plays this character with unhinged enthusiasm.

Sanya Malhotra Movie: Badhaai Ho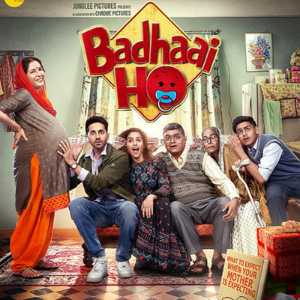 In the same year, Sanya Malhotra played a supporting part in Amit Sharma's critically acclaimed and financially lucrative comedy Badhaai Ho, starring Ayushmann Khurrana. The film tells the story of a middle-aged couple who get pregnant, much to the disappointment of their sons. Based on a script written by Shantanu Srivastava and Akshat Ghildial and a story conceived by Jyoti Kapoor.

Sanya Malhotra plays the role of Renee Sharma who is Ayushmann Khurrana's girlfriend. Badhaai Ho was a commercial success and earned favorable reviews. It was the ninth-highest-grossing Bollywood film of 2018 with earnings of nearly 219.5 crores (US$27 million) on a budget of 29 crores (US$3.6 million). At the 64th Filmfare Awards, the movie took up four prizes, including Best Actress (Critics), Best Supporting Actress (Surekha Sikri), and Best Supporting Actor (Gajraj Rao). It also won two National Film Awards: Best Popular Film Providing Wholesome Entertainment, Best Supporting Actress for Sikri, and Best Film, marking the first time two films with the same lead actor (Ayushmaan Khurrana) have won both Best Film honors at the National Awards.

Sanya Malhotra Movie: Photohraph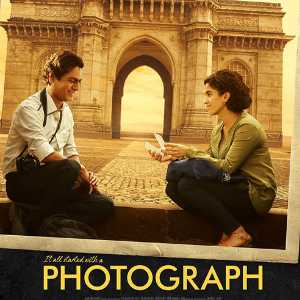 Sanya Malhotra played the lead role in Ritesh Batra's movie Photograph in 2019. In order to get his grandmother to stop pressuring him to be married, street photographer Rafi (played by Nawazuddin Siddiqui) tries to persuade student Miloni (Sanya Malhotra) to masquerade as his fiancée. It was shown at the 69th Berlin International Film Festival as well as the 2019 Sundance Film Festival.

She was included in The Hollywood Reporter's list of "breakout talent" from the latter festival. Sanya Malhotra "becomes the dreamy-eyed participant that permits the picture to accept its subtle looks and mild flights of fantasy," noted Rahul Desai of Film Companion in his positive review of Photograph. For the movie, Sanya Malhotra received a nomination for the Filmfare Critics Award for Best Actress.

Sanya Malhotra Movie: Shakuntala Devi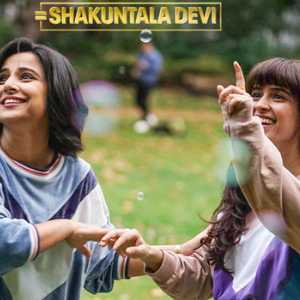 A 2020 Hindi-language biographical drama film titled Shakuntala Devi follows the life of mathematician Shakuntala Devi, also referred to as the human-computer. Produced by Sony Pictures Networks India, Abundantia Entertainment, and Genius Films, it was written and directed by Anu Menon. Sanya Malhotra, Amit Sadh, Jisshu Sengupta are in supporting roles and Spandan Chaturvedi makes cameo appearances as younger Shakuntalas.

The main shooting ran from September through November of 2019. Due to the COVID-19 outbreak in India, the movie's release in theatres was postponed from its original May 2020 release date. The movie was later immediately aired on Amazon Prime Video on July 31, 2020, which was Eid al-Adha. Vidya Balan was also a contender for the Best Actress Filmfare Award in 2021.

Sanya Malhotra Movie: Ludo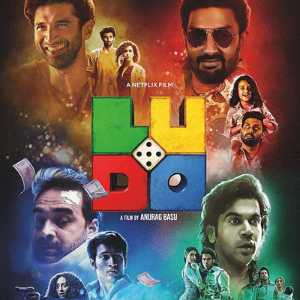 Sanya Malhotra appeared with a large cast in Anurag Basu's anthology movie Ludo. The excellent chemistry between Sanya Malhotra and her co-star Aditya Roy Kapur was noted by Nairita Mukherjee of India Today. She was nominated once more for the Filmfare Critics Award for Best Actress for her work in Ludo. Even Ludo was released on OTT due to pandemics.
Sanya Malhotra Movie: Paagalit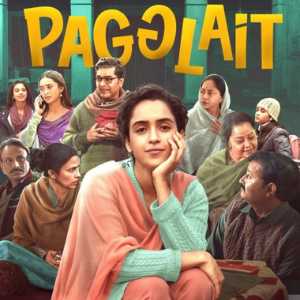 Pagglait is a black comedy drama movie that Umesh Bist wrote and directed in the year 2021. Shobha Kapoor, Ekta Kapoor, Guneet Monga, and Achin Jain produced the movie under the auspices of Balaji Motion Pictures and Sikhya Entertainment. Sanya Malhotra, Ashutosh Rana, Shruti Sharma, Sheeba Chaddha and Raghubir Yadav play the key characters in the movie. Sanya Malhotra starred as a young widow who discovers her late husband's infidelity.

Sanya Malhotra Movie: Meenakshi Sundareshwar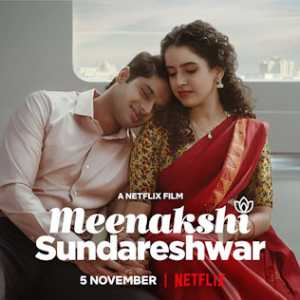 Meenakshi Sundareshwar is an Indian romantic comedy. Aarsh Vora and Vivek Soni co-wrote the screenplay, which was also produced by Karan Johar, Apoorva Mehta, and Somen Mishra under the label of Dharmatic Entertainment, which is the online division of Johar's Dharma Productions. Sanya Malhotra and Abhimanyu Dassani play the title characters in the movie, a newlywed couple who must live apart because of an unusual employment opportunity and deal with issues that come from their long-distance marriage.

On November 5, 2021, the day before the Diwali celebration, Netflix streamed the world premiere of Meenakshi Sundareshwar. Critics and viewers gave the movie mixed reviews; they praised Abhimanyu Dassani and Sanya Malhotra's on-screen chemistry as well as the musical score and soundtrack, the setting, the location picturing, and the cinematography, but they criticized the narration for being too drawn out and slow-moving. Further criticism was leveled at the movie for its stereotyped and unauthentic portrayal of Tamils.

Sanya Malhotra Movie: Love Hostel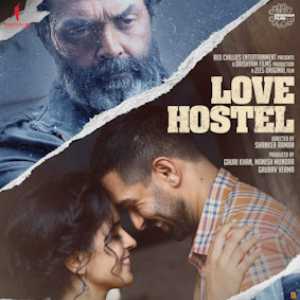 Love Hostel is a 2022 Indian Hindi-language romantic thriller film. Shanker Raman is the director and was made by Red Chillies Entertainment and Drishyam Films. Vikrant Massey, Bobby Deol, and Sanya Malhotra all appear in it. The movie debuted on ZEE5 on February 25, 2022.

Ahmed played by Vikrant Massey and Jyoti played by Sanya Malhotra are so much in love that they have decided to live their entire lives together. The pair plans to elope and get married in secret because they are afraid that their families will object because they each follow a different faith. Due to Vijay Singh Dagar's played by Bobby Deol's relentless pursuit of them in order to fix them, they are now in danger as a result of their choice.
Sanya Malhotra Movie: Hit: The First Case
Sanya Malhotra's upcoming movie is Hit: The First Case which is currently under post-production. Hit: The First Case, an upcoming action-thriller movie in Hindi that will be released in 2022, was written and directed by Sailesh Kolanu. Rajkummar Rao and Sanya Malhotra both appear in the movie. T-Series and Dil Raju Production are the producers. The movie is a remake of the identically titled 2020 Telugu movie. The film is scheduled to be released theatrically on 15 July 2022.

Sanya Malhotra's Movie List and Career Timeline
Sanya Malhotra's Net Worth
Sanya Malhotra is one of the richest Movie Actresses & listed as the most popular Movie Actress. According to our analysis, Wikipedia, Forbes & Business Insider, Sanya Malhotra's net worth is approximately $1.5 Million. Sanya Malhotra has her own 3bhk flat in Mumbai.

Sanya Malhotra's Awards & Achivements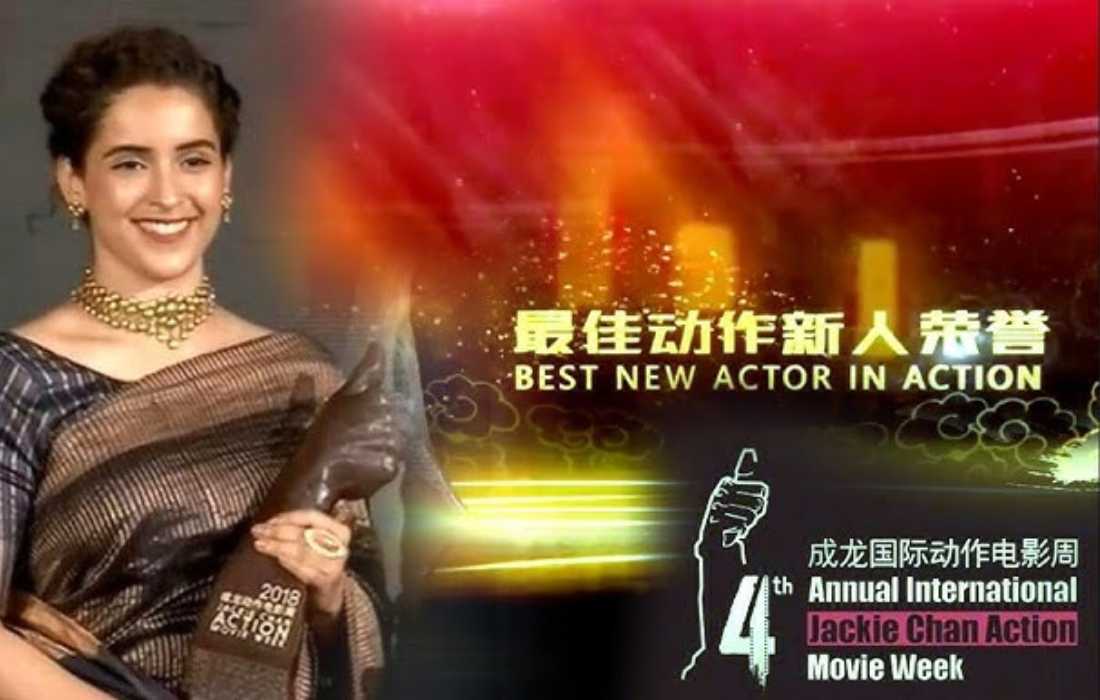 -News 18 Movie Awards- Best Debut(Female) for Dangal (2017)- Nominated
- Jackie Chan Action Movie Awards- Best New Action Performer for Dangal (2018)- Won
- Screen Awards- Best Actress (Critics) for Pataakha (2019)- Nominated
- Filmfare Awards- Best Actress (Critics) for Photograph (2020)- Nominated
- Filmfare Awards- Best Actress (Critics) for LUDO (2021)- Nominated
- Filmfare OTT Awards- Best Actress in a web original film for Pagglait (2021)- Nominated
- International Indian Film Academy Awards- Best Actress for Pagglait (2022)- Nominated
9 Interesting Facts about Sanya Malhotra
Sanya Malhotra desires to romance Ranbir Kapoor.
Sanya Malhotra is a well-trained Ballet Dancer.
Before making her debut in Bollywood, she appeared in many television commercials.
Sanya Malhotra got the role of Babita Phogat in Dangal after beating 10,000 girls in the audition.
Sanya Malhotra was part of Aamir Khan's Production as an Intern in order to learn about cinema.
Sanya Malhotra was trained by National Wrestling coach Kripa Shankar Bishnoi for Dangal.
Sanya Malhotra is bestfriend with her Dangal co star Fatima Sana Shaikh.
Sanya Malhotra participated in the dance reality show Dance India Dance in 2013.
Sanya Malhotra was wished by Harry Potter's Daniel Radcliffe on her 28th birthday.
Sanya Malhotra's Profile Summary
Social Media
Frequently Asked Questions