Fatima Sana Shaikh | Biography, Movies, Boyfriend,Age,Family

Zeenat Sayyed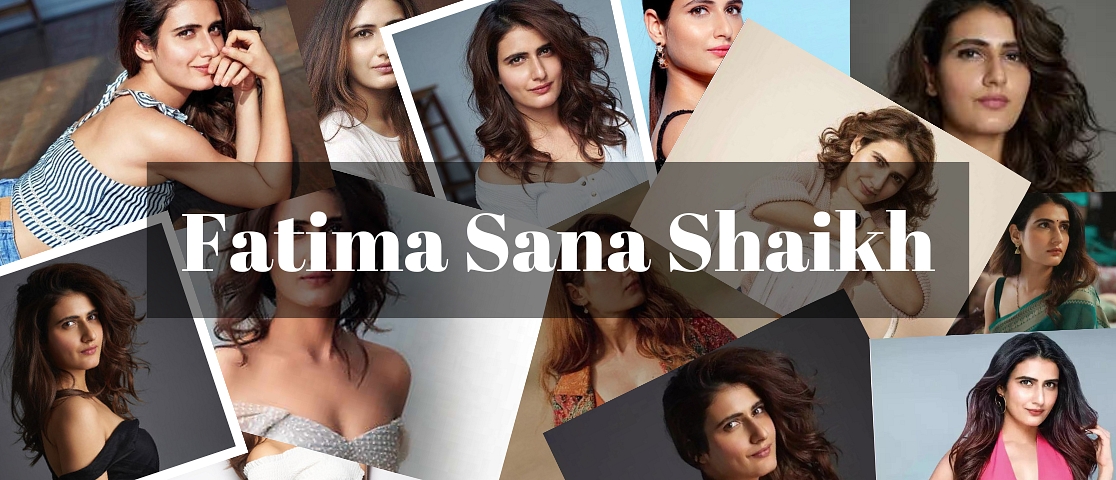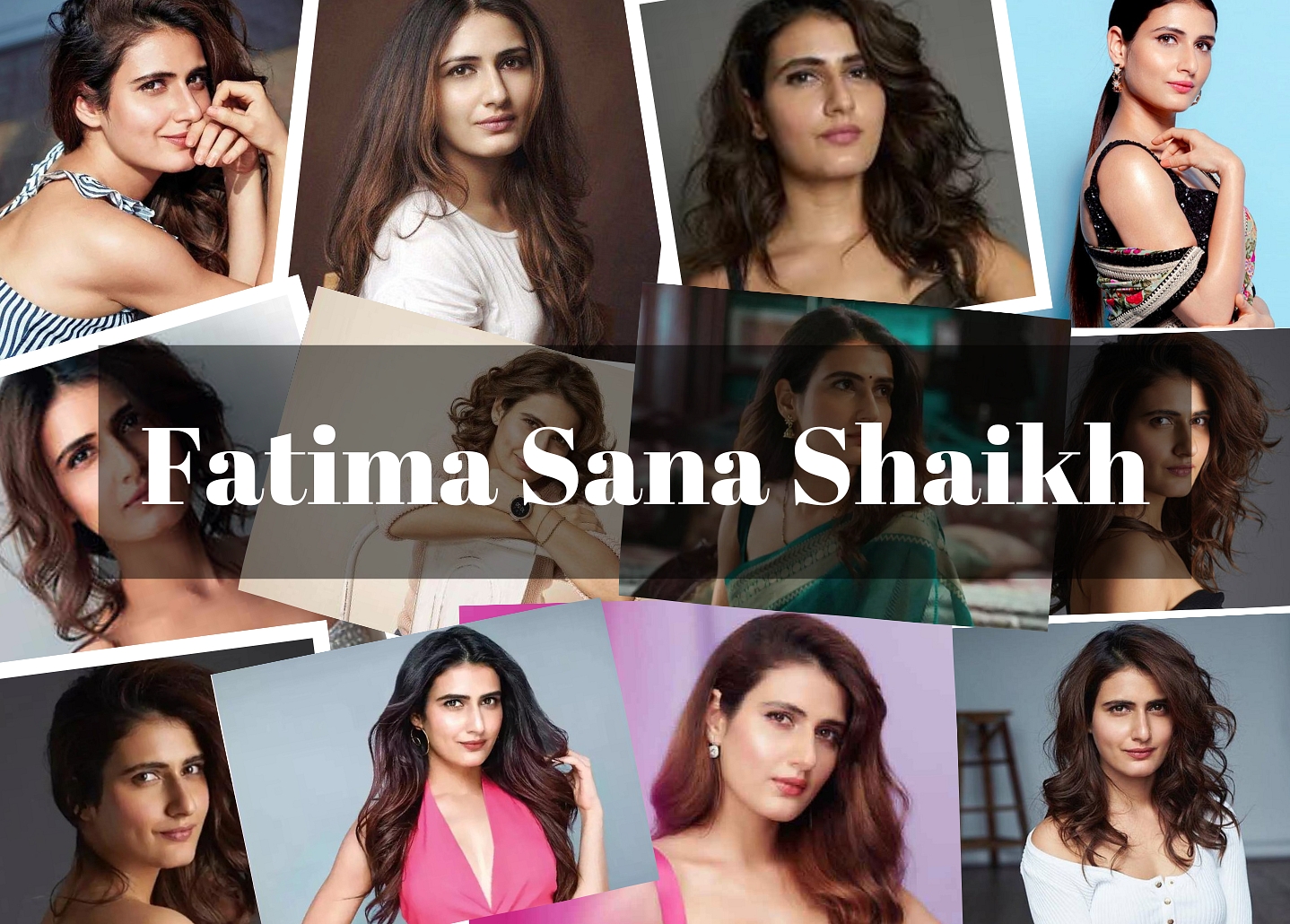 Fatima Sana Shaikh's Age and Biography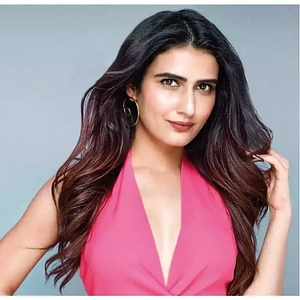 Fatima Sana Shaikhis an Indian Actress. The Birthday of Fatima Sana Shaikh is on the 11th of January. The Birthyear of Fatima Sana Shaikh is 1992. She is well-known for her television and film roles in Hindi. Shaikh made appearances as a young performer in movies including Chachi 420, Tahaan, and One 2 Ka 4. In the sports drama movie Dangal, she portrays Indian freestyle wrestler Geeta Phogat 2016, from where she came into the limelight. As of 2022, Fatima Sana Shaikh will be 30 years old. She was raised in Mumbai, Maharashtra, after being born in Hyderabad, Telangana, to a solid family. She appeared in the web series Modern love recently. In the series, she portrayed a Kashmiri woman. The Zodiac Sign of Fatima Sana Shaikh is Capricorn.

Fatima is regarded as a feminist figure who battled discrimination and social ostracism in pre-independent India in order to effect change. She would advocate for causes she supported, such as the 1848 foundation of the Indigenous Library with the Phules, one of India's first female boarding schools. While caste issues and the education of women are still hot topics in the nation, Fatima Sheikh battled these preconceptions many years ago in order to imagine a more forward-thinking and inclusive society. She was so determined to fight caste-based prejudice that she went door to door, despite the backlash she received from the community for speaking out, urging people to enroll in classes at the Indigenous Library. The Satyashodhak Samaj (Truthseekers' Society) movement was developed out of the work she did with the Phule to give individuals born into lower castes chances.
Talk To Similar Celebrities
Fatima Sana Shaikh's Childhood and Fatima Sana Shaikh's Family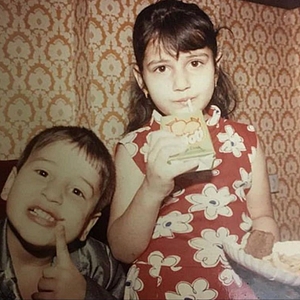 Fatima San Shaikh's Mother Raj Tabassum, is from Srinagar, and Fatima Sana Shaikh's Father, Vipin Sharma, is from Jammu. Shaikh identifies herself an atheist despite the fact that her mother was reared a Muslim and her father a Hindu. Before she became an actress, she was Induldge in Photography.

Fatima Sana Shaikh went to Sent Xavier High School, Mumbai. She Completed her Graduation from Mithibai College, Mumbai.She takes amazing pictures. She also helped the cinematographers on two commercials. Animals are Fatima's passion. She keeps two dogs as pets herself. Sana is an amazing performer and dancer in addition to having a love for drawing. Fatima Sana Shaikh has a younger brother. During their formative years, they attended the same school together. She once performed as a child actor in Bollywood films.
Fatima Sana Shaikh's Affairs and Relationships
Aamir Khan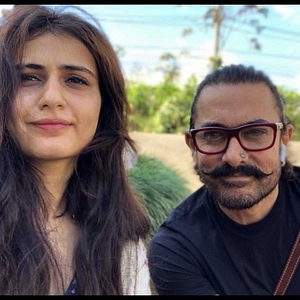 As soon as Aamir Khan and Kiran Rao announced their separation to the media, rumours about an alleged affair between the actor and actress Fatima Sana Shaikh began to circulate. A lot of online users also altered images of Aamir and Fatima and circulated untrue rumours about their nuptials. Finally, during a recent one-on-one interview with a media outlet, Aamir Khan revealed the true cause of his divorce with Kiran Rao and made it clear that he is single.

Following the huge success of Dangal, rumours of a possible connection between Mr. Perfectionist Aamir Khan and his protege Fatima Sana Shaikh ruled the gossip columns. In fact, there are rumours that his wife Kiran Rao is worried about how close they are becoming.

Although neither Aamir nor Fatima has denied the accusations, the new project that the two are currently working on has given rise to more rumours about their alleged relationship. Aamir and Kiran announced their divorce. In a joint statement, the couple announced that their 15-year marriage was coming to an end. They admitted in their statement that they had been preparing for separation for some time. They continued by saying that they will raise and raise Azad together. We request our well-wishers for good wishes and blessings and hope that - like us - you will see our divorce not as an end, but as the start of a new adventure, they concluded their statement.

Fatima had said, Earlier, I used to feel influenced, when discussing the same. I'd be sorry. because I have never dealt with something of this magnitude before. Unknown people that I have never met are posting negative things about me. Even if it is true, they are unsure of it. People who read it infer that I aren't a good guy. You want to say to them, Ask me, and I'll give you an answer. I find it upsetting because I don't want others to make incorrect assumptions. However, I've come to overlook it. But occasionally, I do feel the effects.
Fatima Sana Shaikh's Movies and Career
As a young artist, Fatima Shaikh debuted in Chachi 420 and One 2 Ka 4. She also worked for Indian TV soaps. She then worked as an assistant cinemetographer in commercials because she enjoyed photography and is unquestionably a talented dancer and photographer.

Fatima Sana Shaikh's First Movie: Tahaan (2008)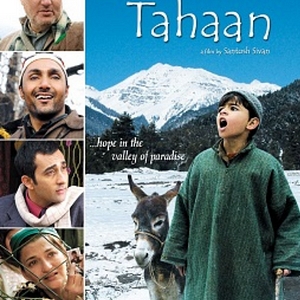 Santosh Sivan's drama film Tahaan - A Boy With a Grenade is an Indian production in the Hindi language. The lives of a small child and his companion donkey is the basis for the movie. It follows the eight-year-old protagonist's fable-like journey as he searches for a true purpose in his small environment. Purav Bhandare plays the young boy in the movie. The remaining actors are Anupam Kher, Sarika, Rahul Bose, Rahul Khanna, and Victor Banerjee. In Jammu and Kashmir, it was shot on location.Fatima Sana Shaikh played the role of Zoya Tahaan's Elder Sister. Tahaan, who in 2009 won The German Star of India award at the Stuttgart, Germany-based Bollywood and Beyond festival.

Dangal (2016)
Fatima Sana Shaikh and Sanya Malhotra, who had never before acted, were chosen for Nitesh Tiwari's biographical sports film Dangal. Geeta Phogat will be portrayed by Shaikh. She viewed various wrestling movies to better grasp how wrestlers move, walk, and their body language in order to prepare for her role. Malhotra and Sheikh both underwent physical training, five rounds of auditions, and workshops with Tiwari and Aamir Khan. Coach and former wrestler Kripa Shankar Patel Bishnoi trained them. Dangal, an Indian film that was released in 2016, was well-received by critics and went on to earn more than 2,000 crore (US$250 million) globally.

Dangal, is a 2016 Hindi-language biographical sports drama film that was directed by Nitesh Tiwari and produced by Aamir Khan, Kiran Rao, and The Walt Disney Company India's Siddharth Roy Kapur. Khan plays Mahavir Singh Phogat in the movie, a pehlwani amateur wrestler who develops Geeta Phogat and Babita Kumari into India's first elite female wrestlers.
Dangal received favorable reviews from critics, who praised Khan's performance for its emotional impact and the movie's honest portrayal of a true incident.

Additionally, it was shown at the second BRICS festival in June 2017 and the Beijing International Film Festival in April 2017. Four honors were given to it at the 62nd Filmfare Awards: Best Film, Best Director, Best Actor (Khan), and Best Action (Shyam). Wasim won Best Supporting Actress at the 64th National Film Awards for her portrayal of Geeta's younger self. In other countries, Dangal won the first-ever Best Asian Film prize at the 7th AACTA Awards in Australia, the 2017 Best Foreign Film and Top Foreign Actor (for Aamir Khan) awards from China's Douban Film Awards, two Jackie Chan Action Movie Awards, and was nominated in the Asian Brilliant Stars category at the Golden Globes.
Thugs of Hindostans (2018)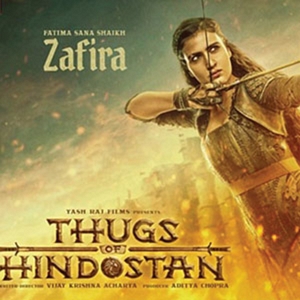 The 2018 Hindi-language action-adventure movie Thugs of Hindostan was written and directed by Vijay Krishna Acharya and was made by Aditya Chopra's production company, Yash Raj Films. Amitabh Bachchan, Aamir Khan, Katrina Kaif, Fatima Sana Shaikh, Mohammed Zeeshan Ayyub, Ronit Roy, and Lloyd Owen are among the actors who appear in the movie. The movie, which is set during the time when the East India Company ruled India, centres on Firangi Mallah, a small-time thug from Awadh who is hired by a company official to infiltrate and fight a group of criminals.

Thugs of Hindostan is one of the priciest Bollywood movies, with an estimated production cost of 300 crore (equivalent to 358 crore or US$45 million in 2020). The movie, which was originally named Thug, was the first time Khan and Bachchan appeared together as leads. It was also the second time Khan, Acharya, and Kaif worked together after Dhoom 3 (2013), as well as Khan and Shaikh after the latter's debut in Khan's Dangal.
The movie had the fourth largest opening weekend in India and the highest first-day and second-day box office totals for any Hindi film, although the second day saw a sharp decline in attendance. On December 28, 2018, a special edition of the movie, edited by Aamir Khan, featuring a condensed version of the original's running time, was released in China. At the global box office, Thugs of Hindostan has brought in 335 crore ($45 million).
Ludo (2020)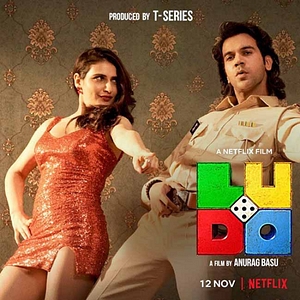 Anurag Basu wrote and directed the 2020 Hindi-language black comedy crime movie titled Ludo. Under the auspices of T-Series, Anurag Basu Productions, and Ishana Movies, it is produced by Bhushan Kumar, Divya Khosla Kumar, Krishan Kumar, Anurag Basu, Tani Basu, and Deepshika Bose. Abhishek Bachchan, Aditya Roy Kapur, Rajkummar Rao, Sanya Malhotra, Pearle Maaney, Pankaj Tripathi, Fatima Sana Shaikh, Rohit Suresh Saraf, Shalini Vatsa, and Inayat Varma are all featured in the ensemble cast. The movie was released on Netflix on November 12, 2020, just in time for Diwali, to generally favourable reviews that praised the narrative, photography, soundtrack, director and acting of the actors.

Bittu, a former right-hand man for renowned don Sattu, and Sattu must settle old grievances. The Ludo dice are called Sattu, and Bittu represents the game's red side. Shruti, Akash's girlfriend, and they make up the yellow group. They discover that a video of their affair has been filmed and posted online. Once the video has been deleted, they start looking for the offender.

The blue side is made up of Rahul Awasthi, a struggling man from a tiny town who is being abused by his boss, and Sheeja Thomas, a Malayali nurse. They discover Sattu's wealth, and when they attempt to flee with the money, the gang pursues them. Alu(Rajkumar Rao) and his girlfriend Pinky (Fatima Sana Shaikh) are on the green side, and she asks Alu for assistance to save her husband from being accused of murder.A series of incidents that involve these 4 storylines culminate in an exciting climax with participation from all parties.
Ajeeb Daastans (2021)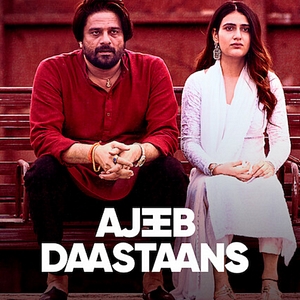 Four short film parts, each with a different director (Shashank Khaitan, Raj Mehta, Neeraj Ghaywan, or Kayoze Irani), make up the Hindi anthology film Ajeeb Daastaans (also known as Strange Stories or Cerita Aneh). Netflix and Karan Johar produced the movie. The four short movies are: Majnu, Khilauna, Geeli Pucchi, and Ankahi. Fatima Sana Shaikh acted in Majnu which was directed by Shashank Khaitan.

In Majnu, Fatima played the role of Lipakshi. Lipakshi is constantly looking for love in other men because she is trapped in a loveless marriage with Babloo. She tries to take advantage of the chance presented by Raj Kumar, the son of their driver. Raj, a smart finance graduate, chooses to work for Babloo over a position in London since it initially appears to pay more. He generates revenue for Babloo and, secretly and against Babloo's knowledge, strikes Lipakshi. Babloo doesn't care for Lipakshi, but for the sake of his family's image, he doesn't spare her lovers. Raj resists Lipakshi's advances for a while, but one night when Babloo is away, Raj eventually caves. Raj and Lipakshi's smouldering, passionate relationship officially begins at that point.

After making love, they even decide to elope together. The very next evening, Babloo receives photos of Lipakshi and Gopal, his dependable assistant. He contacts Raj, who is ready to leave, and confesses his love for him and want to remain with him forever. Raj sees the images from him. A little surprised, Raj orders him to handle Gopal while he pursues Lipakshi. We watch Lipakshi departing with her things as Raj boards a bus. Babloo, who is thrashing Gopal, is shocked when he discovers a video of Raj kissing Lipakshi. Raj confesses in the same video that Gopal is innocent and has actually been Lipakshi's lover the entire time.

Raj only sought retribution when Babloo shattered his father's leg by running into a planter, he says. So, while working for Babloo, he took a lump sum of 10 crores from him, and then he and his parents fled the country. Lipakshi waits for Raj at the train station after the reveal, but he never shows up. Rather, Babloo locates her. They both clasp hands while sobbing and bonding over their love for and betrayal by the same person when she reveals she is pregnant.
Modern Love: Mumbai (2022)
Pritish Nandy is the creator of the romantic comedy anthology series Modern Love Mumbai, which debuted on Amazon Prime Video on May 13, 2022, in the Hindi language.

The length of each episode is 40 to 45 minutes. The Mumbai installment of the American anthology series Modern Love is called Modern Love Mumbai.

Exploring six distinctive yet universal tales of human connection and love in its many manifestations, including romantic, platonic, parental, sexual, family, matrimonial, and self-love, which are portrayed in six distinct episodes, is the focus of Modern Love Mumbai. On May 13, 2022, it made its Amazon Prime Video debut. Lali was portrayed in this series by Fatima Sana Shaikh.

The first ever episode which is Title as Raat Raani tells the story of Lali. Far from their home in Kashmir, Lali works as a cook and her husband Lutfi as a security guard in a posh apartment in Mumbai.

One cup and two scoops of ice cream mark the conclusion of a long day when he abruptly dumps her, shattering her dreams and hurting her heart. He only leaves his old bicycle behind.
Fatima Sana Shaikh's Upcoming Movies
Indian Bollywood actress and media personality Fatima Sana Shaikh. Following the release of her film Dangal, she gained media attention. In the 2016 film Dangal, she portrayed the Indian wrestler Geeta Phogat. As of 2021, Fatima Sana Shaikh will be 29 years old. She was raised in Mumbai, Maharashtra, after being born in Hyderabad, Telangana, to a solid family. She appeared in the web series Modern love recently. In the series, she portrayed a Kashmiri woman.Fatima Sana Shaikh will be seen in the following Movies:
Dhak Dhak.
Life in a Metro Sequel- Director Anurag Basu.
Fatima Sana Shaikh's Career Timeline
Fatima Sana Shaikh's Controversies
Viral Photo with Amir Khan Controversy
On social media, a photo of stars Aamir Khan and Fatima Sana Shaikh is going viral with rumours that the two recently had a covert wedding. The shot also appears to have been heavily Photoshopped, even if the rumours all seem to be unfounded. In the photo, Fatima is posed in a golden Kanjivaram saree with sindoor in her hairline, while Aamir is dressed in a white traditional suit. Since the celebrity announced his divorce from his wife of 15 years, Kiran Rao, in July of this year, rumours about Aamir and Fatima dating have abounded.

Fatima Sana Shaikh, who came into limelight by appearing in Aamir's Dangal, received trolling when the major announcement was announced to the public. The Phot of Aamir Khan and Fatima was Morphed. It went viral by Relapcing Kiran Rao with Fatima Fake and people claimed them to secretly married and trolled them on Social Media Platforms. But later the allegation were proved to be faked by the Stars.
Fatima Sana Shaikh's Net Worth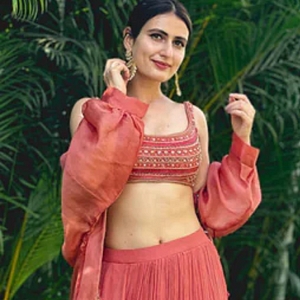 Fatima Sana Shaikh is an Indian actress who has primarily appeared in Bollywood films, though it appears that she occasionally appears in Telugu films. She began her artistic career as a young child.
In the year 2016, her most well-known performance was as Geeta Phogat in the film Dangal. Fatima Sana Shaikh has a $2 million total net worth. More than 10 crores of Indian rupees are Fatima Sana Shaikh's estimated net worth.

Fatima Sana Shaikh's collection of automobiles is excellent since he had a keen interest in them. She owns a few automobiles. The collection of automobiles owned by Fatima Sana Shaikh includes models from Hyundai and Tata that cost between 12 and 16 lakhs. Fatima Sana Shaikh makes between 300,000-1 million every month.
Fatima Sana Shaikh's Awards and Achievements
2017- Won News 18 Movie Awards-Best Debut (Female) for the movie Dangal
2017- Won Jackie Chan Action Movie Awards- Best Action Actress for the Movie Dangal
Fatima Sana Shaikh's Interesting Facts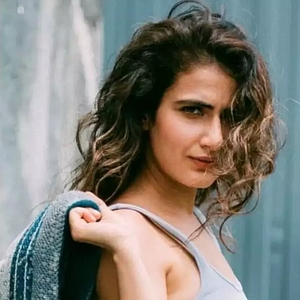 At a very young age, Fatima Sana Shaikh began her career in show business. The actress has performed in numerous star-studded movies as a kid performer. In films like Chachi 420 and One 2 Ka 4, she made an appearance.
She appeared in the television series Agle Janam Mohe Bitiya Hi Kijo, where she portrayed Suman. She also appeared in the television programme Ladies Special, where she played the lead character's daughter.
She began her career as a photographer. Her social media accounts allow us to see some of the photos that demonstrate her skill as a photographer. For two advertisements, the actress also acted as a cinematographer.
There is no denying Fatima Sana Shaikh's talent, which is why the one and only Aamir Khan hired her as an intern.
Fatima is a talented dancer in addition to being a terrific actor.
Social Media
Frequently Asked Questions