Ranbir Kapoor - Biography Age Wife Career Movies Net Worth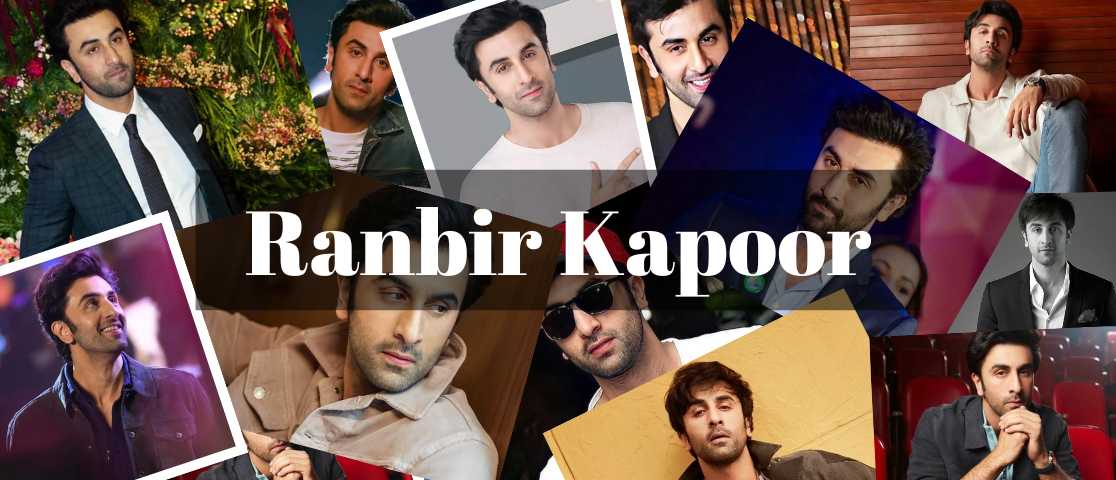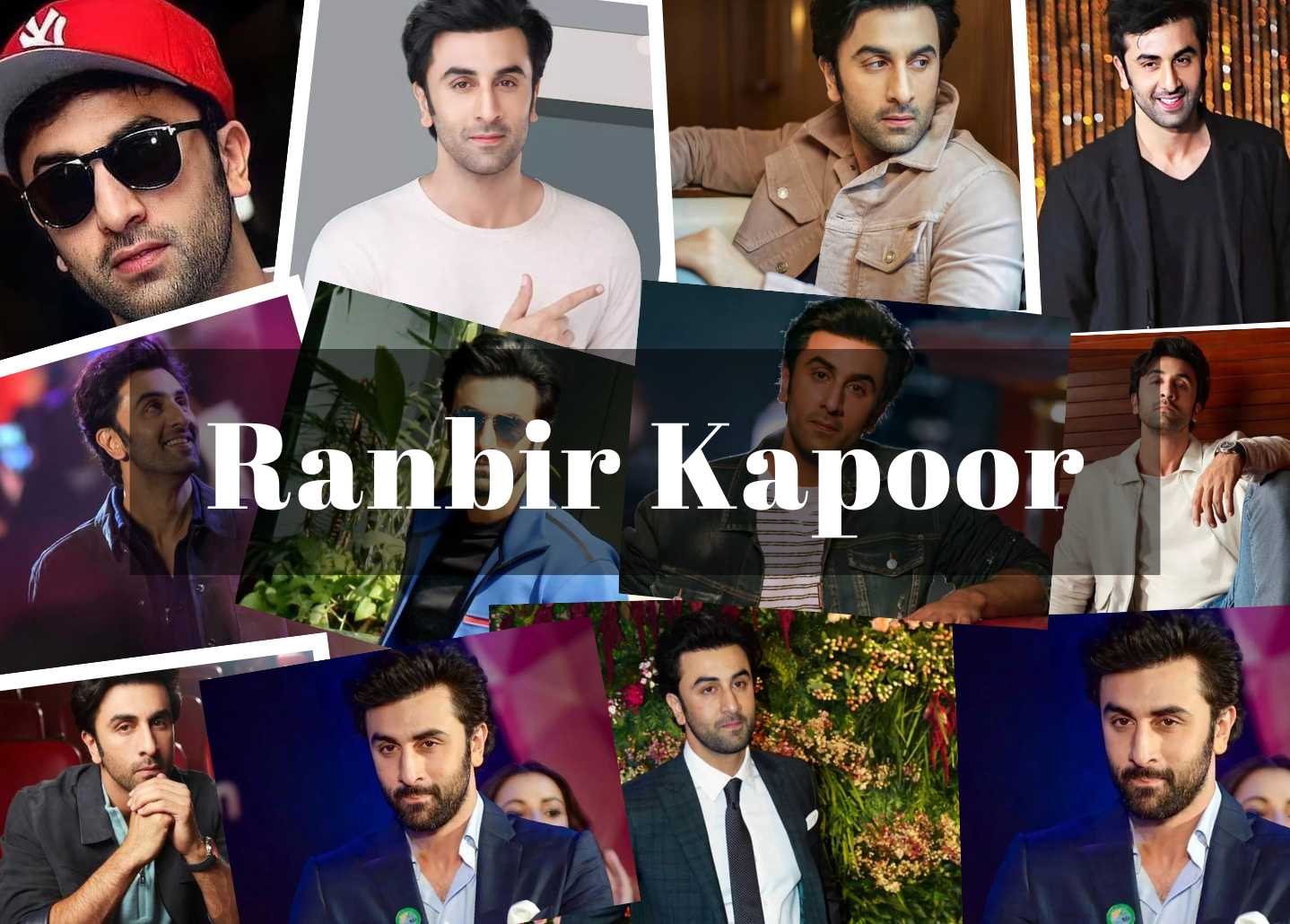 | | |
| --- | --- |
| Ranbir Kapoor | Details |
| Profession | Actor |
| Celebrity Type | Movie Star |
| Age | 40 Years as of 2022 |
| Date Of Birth | 28th September,1982 |
| Zodiac Sign | Libra |
| Hometown | Mumbai, Maharashtra |
| Height | 6 Feet |
| Birthplace | Mumbai, Maharashtra |
| Daughter Name | Raha Kapoor |
| Wife | Alia Bhatt |
| Weight | 78 Kgs |
| Notable Work | Yeh Jawaani Hai Deewani, Bramhastra, Rockstar |
| Nationality | Indian |
| Net Worth | $45 Million |
| Net Worth in rupees | 345 Crores |
| Instagram | Not Available |
| Twitter | Not Available |
| Hobbies | Travelling, Playing Football |
| First Movie | Saawariya |
Biography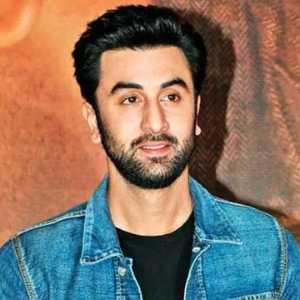 Ranbir Kapoor is an Indian actor best recognized for his performances in Hindi-language movies. His full name is Ranbir Raj Kapoor. He is among the highest-paid actors in Hindi films, and since 2012, He has appeared on Forbes India's Celebrity 100 list. Numerous honors, including six Filmfare Awards, have been bestowed on Kapoor.

Ranbir Kapoor's grandfather is actor-director Raj Kapoor. Ranbir Kapoor's father is Rishi Kapoor and Ranbir Kapoor's mother is Neetu Singh. Ranbir Kapoor studied method acting and filmmaking at the Lee Strasberg Theatre and Film Institute. Ranbir Kapoor then worked with director Sanjay Leela Bhansali on the movie Black (2005) before making his acting debut in the critically and financially unsuccessful 2007 film Saawariya, a sad love story. With Ranbir Kapoor's roles in the romantic comedy Ajab Prem Ki Ghazab Kahani and the coming-of-age drama Wake Up Sid, Kapoor gained notoriety in 2009. Ranbir Kapoor is the most popular movie during this time was the political drama Raajneeti (2010).

Ranbir Kapoor won two consecutive Filmfare Awards for Best Actor for his roles as a disturbed singer in Rockstar (2011) and a jovial deaf and dumb man in Barfi! (2012). Ranbir Kapoor's status as a star was further enhanced by his major role alongside Deepika Padukone in the 2013 romantic comedy Yeh Jawaani Hai Deewani. With the exception of the romantic comedy Ae Dil Hai Mushkil, several commercial flops came after this (2016).

In 2018, this changed when Kapoor took on the role of Sanjay Dutt in Rajkumar Hirani's biopic Sanju, one of the highest-grossing Indian movies, for which he received yet another Best Actor nomination from Filmfare. Ranbir Kapoor is an actor who also supports charitable organisations and causes. Ranbir Kapoor also has ownership in Mumbai City FC of the Indian Super League. Ranbir Kapoor is married to Alia Bhatt.

Age
Ranbir Kapoor's birthday is on the 28th of September. He was born in the year 1982. Ranbir Kapoor's age is 40 years as of 2022. His zodiac sign is Libra.

Keep reading to know more about Ranbir Kapoor's biography, family, age, birthday, girlfriend, Ranbir Kapoor's marriage, wedding, wife, height, new movies, upcoming movies, career timeline, school, college, and education, and to see exclusive Ranbir Kapoor photos.

Childhood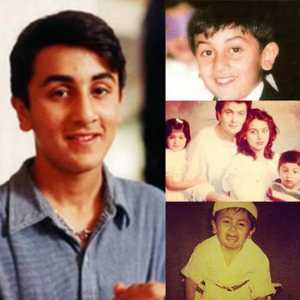 Ranbir Kapoor's parents are very loving. Ranbir Kapoor's father is Rishi Kapoor and Ranbir Kapoor's mother is Neetu Singh, both stars in the Hindi film business, welcomed their son Ranbir Raj Kapoor. Ranbir Kapoor was born on September 28, 1982. Ranbir Kapoor's age is 40 years as of 2022. Ranbir Kapoor's place of birth is Bombay, Maharashtra, India.

He is the grandson of actor-director Raj Kapoor and the great-grandson of Prithviraj Kapoor. Riddhima, his older sister, is a fashion and interior designer (born 1980). His first cousins are the actresses Karisma Kapoor and Kareena Kapoor, who are the sons of actor Randhir Kapoor. Kapoor, whose parents are Sikh and Hindu, is of Punjabi ancestry. Kapoor attended the Bombay Scottish School for his education. He had little interest in academics as a student and performed poorly compared to his peers. He has acknowledged that he excelled in sports, notably football, nevertheless.

The unhappy marriage of his parents affected Ranbir Kapoor as a child, and he has spoken up about it: "Sometimes the conflicts would become extremely bad. I would wait for them to cease till five or six in the morning by sitting on the stairs with my head between my knees. These events caused him to establish an internal "reservoir of emotions," which, according to him, drove him to become interested in movies.

Ranbir Kapoor grew up having a close relationship with his mother but a tumultuous one with his father. Ranbir Kapoor worked as his father's assistant director on the 1999 movie Aa Ab Laut Chalen, where he grew closer to him, after finishing his tenth standard exams.


Education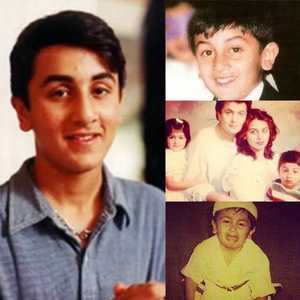 For Ranbir Kapoor's education, he moved to New York City after completing his pre-university studies. Ranbir Kapoor's college was the H.R. College of Commerce and Economics to study filmmaking at the School of Visual Arts and method acting at the Lee Strasberg Theatre and Film Institute. India 1964 and Passion to Love are two short films that Ranbir Kapoor produced and starred in while still in film school.

Ranbir Kapoor was motivated to pursue a career in Bollywood by his experience in film school, which he deemed to be "useless," as well as the loneliness of living alone in New York City.

When Ranbir Kapoor got back to Mumbai, Sanjay Leela Bhansali hired him to work as an assistant director on his 2005 movie Black. Ranbir Kapoor talked about how from seven in the morning until four in the morning, I was doing everything from cleaning the floor to fixing the lights, but I was also learning every day. While a later interview, Ranbir Kapoor said that his goal in working on Black was to convince Bhansali to give him an acting role.
Family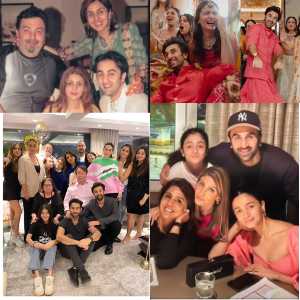 The Hindi film industry has worked at least five generations of the Kapoor family over 93 years, making them a well-known Indian family. In addition to individuals who were married into the family, many other members of the family have also become performers, producers, and directors in the film industry. "The Patriarch," Prithviraj Kapoor, was "The Pioneer" creator of the dynasty and the first member of the family to start performing in motion pictures with his 1928 debut film Do Dhari Talwar. He was a founder of Indian People's Theatre Association and a forerunner of Indian theatre (IPTA). The most significant actor and director in Hindi cinema was his son Raj Kapoor.

Basheshwarnath Kapoor, the father of Prithviraj Kapoor, was the first member of the Kapoor family tree to perform in a motion picture. He made his acting debut in the 1951 film Awaara, which was written, produced, and directed by Raj Kapoor, who also featured in the lead role. The family is frequently referred to as The First Family of Bollywood because of their long involvement in the Hindi film business. Several well-known people have married into the Kapoor family, including Geeta Bali, Neetu Singh, Babita, Saif Ali Khan, Shweta Bachchan Nanda, and Alia Bhatt.

Ranbir Kapoor has a daughter. Ranbir Kapoor's daughter was born on 6 November 2022. Ranbir's happiness was something we had never before seen. He was an entirely different person from before. RK is often controlled and calm, but when he met his baby girl, he was unable to suppress his enthusiasm, the insider continued. The source continued, And the second he took his daughter into his arms, he started crying, and everyone around him was crying as well.
Relationships
Avantika Malik
According to rumours, Ranbir and Avantika Malik had been dating since they were teenagers, long before Ranbir made his Bollywood debut. But for reasons that remain a mystery, they were unable to keep their romance going.Avantika married actor Imran Khan, who appeared in a few films including Jaane Tu, despite not pursuing acting as a vocation. I detest Luv Stories, Delly Belly, etc., so yeah JaAne Na. He is the nephew of Mansoor Khan, a director and producer, and Bollywood star Aamir Khan.

Nandita Mahtani
Fashion designer Nandita Mahtani was married to actor Karishma Kapoor's ex-husband, Sanjay Kapoor, for one marriage. She was 10 years older than actor Ranbir Kapoor, which generated news about her relationship with him. She is currently engaged to action hero Vidyut Jammwal; the putative couple was never seen together in public and subsequently split up.
Sonam Kapoor
In the critically acclaimed drama film black, directed by Sanjay Leela Bhanshali and starring Rani Mukerji and Amitabh Bachchan, Sonam Kapoor and Ranbir Kapoor served as associate directors. Later, the director cast Sonam and Ranbir as the lead actors in his next love story, Sawariya, which served as both actors' debuts.

There was a rumour going around that they had become closer during the filming of Sawariya. Sonam, on the other hand, found it difficult as she voiced her resentment and regret over the separation. On May 8, 2018, Sonam Kapoor married entrepreneur Anand Ahuja, and just a few days ago, she revealed that the pair is expecting their first child. Later, the director cast Sonam and Ranbir as his leading ladies in Sawariya, his next love story, marking both actresses' debuts.
Deepika Padukone
One of the most publicised love affairs in the industry was that of Deepika Padukone, a well-known actress in Bollywood. They originally connected while working together on Siddharth Anand's love drama Bachna Ae Haseeno in 2008, and they have been dating since then. The fans adored and admired their chemistry both on and off-screen. The duo produced numerous songs, including Tamasha and Yeh Jawaani Hai Diwaani. In contrast to other relationships, theirs developed smoothly and led to commitments. Even Deepika got a tattoo of RK on her neck. It didn't last long, though. Reports claim that Ranbir cheated on her. Both of them have advanced in their individual lives and are now close friends. Ranveer Singh, an actor, and Deepika wed on November 14, 2018.
Katrina Kaif
The whispers of an affair between Katrina Kaif and Ranbir Kapoor have been going around ever since they co-starred in the 2009 romantic comedy smash Ajab Prem Ki Gajab Kahani. Although they never acknowledged their relationship in public, they occasionally spoke and were spotted together while on vacation. In fact, the couple began thinking about getting married because of the solid foundation of Ranbir's relationship. However, things didn't work out for the pair, and they ultimately split up. According to accounts, the third party's involvement caused their relationship to terminate. On December 9, 2021, Katrina married actor Vicky Kaushal in a small ceremony attended by her family and close friends. The couple frequently exchange sweet photos on social media.

Marriage With Alia Bhatt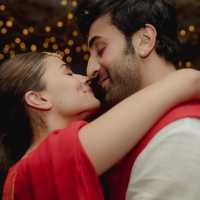 In interviews, Alia Bhatt revealed that she had a crush on Ranbir Kapoor ever since he made his acting debut in SLB's Sawariya. Finally, it has been established that as on April 14, 2022, they are legally married. Alia Bhatt and Ranbir Kapoor got married in a private ceremony and soon both gonna have a child together. Ranbir Kapoor proposed Alia Bhatt in a very different way and both are happily married.

In the recent times after shooting for series in London When Alia Bhatt saw Ranbir Kapoor waiting to meet her at the airport on Saturday night, she reacted like a young child. When Alia finally saw her boyfriend after finishing her schedule for Heart of Stone, she was unable to control her emotions. Fans were in awe at Ranbir and Alia's reunion.

Ranbir Kapoor's Alia Bhatt is pregnant. The couple announced the pregnancy in June month of 2022. It is rumored that Ranbir Kapoor and Alia Bhatt will have twins. However, Ranbir Kapoor and Alia Bhatt is all set to welcome their daughter or son soon. Alia Bhatt and Ranbir Kapoor's daughter's name is Raha. Alia revealed that Raha's grandmother, Neetu Kapoor Chose this name for her.

FC Barcelona wished Alia Bhatt and Ranbir Kapoor after the birth of their daughter Raha on social media.

Struggles
In Bollywood, nepotism has erupted like a volcano. Along with Ranbir Kapoor, many other star kids are being singled out for being nepotistic offspring. Although it is undeniable that he is a member of the "Kapoor Khandan" and that famed actors Rishi Kapoor, Raj Kapoor, and Prithviraj Kapoor are all in his paternal bloodline, his achievement has not been without cost. He has experienced the commotion of the solo-fighter professional struggle. Only then would he be able to shake the label of "The product of Nepotism."

Ranbir Kapoor began working with Sanjay Leela Bhansali as an assistant director on the 2005 movie Black since he was a voracious student rather than a star-child. After this film's release, he made his acting debut in Saawariya, which was also directed by Bhansali. Although there was great anticipation for this film, fate had other plans, and both the reviewers and the public were quite disappointed.


Career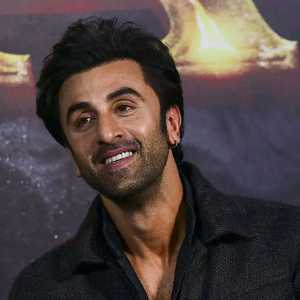 After Black was released, Bhansali cast Sonam Kapoor and Rani Mukerji with Kapoor as the lead characters in his 2007 tragic love story Saawariya. He plays a tramp in the movie who develops an obsession for a woman who is waiting for her sweetheart to return. According to Kapoor in an interview with the news and entertainment website Rediff.com, his grandfather's well-known tramp roles inspired the creation of his avatar.

The highly anticipated Saawariya was the first Indian movie to be made by a Hollywood studio (Sony Pictures Entertainment). However, the film received negative reviews from critics, with BBC's Jaspreet Pandohar labelling it a "huge misfires are produced. Rajeev Masand of CNN-IBN said it was "contrived and artificial," although he was moved by Kapoor's "affable appeal" and stated that "He possesses that star quality that is so hard to uncover. Saawariya was a box office failure that failed to turn a profit. However, Kapoor received a Best Male Debut trophy at the annual Filmfare Awards presentation.

In Rajkumar Hirani's biopic Sanju from 2018, Kapoor played actor Sanjay Dutt. Dutt's poor relationship with his father, his drug use, and his arrest for illegally possessing firearms are all covered in the book. In order to avoid writing a hagiographic story and avoid imitating Dutt's mannerisms, Kapoor was very careful. He spent a lot of time interacting with Dutt and took a month to physically change before recording each stage of the actor's life.

Saibal Chatterjee of NDTV said that Kapoor "pulls out the stops in astoundingly effective ways, subsuming his personality into that of the protagonist" and believed that despite dramatic liberties, the movie successfully depicted Dutt's depth. According to Uday Bhatia of Mint, Kapoor's "imitation (astonishing at moments) takes over the act" because Dutt was given too much sympathy despite his wrongdoings. The successful box office results of Sanju restored Kapoor's stardom. It became one of Indian cinema's highest-earning films with earnings of more than 5.79 billion (US$73 million) and Kapoor's highest-grossing release. At Filmfare, he received yet another Best Actor honour.
Sanju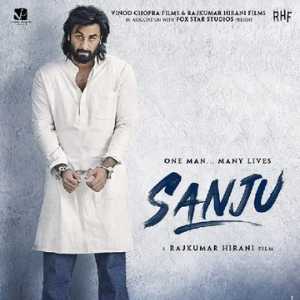 Sanju is a 2018 Indian biographical film in the Hindi language that was written and directed by Rajkumar Hirani. Hirani and Vidhu Vinod Chopra collaborated to produce it under the respective production companies Rajkumar Hirani Films and Vinod Chopra Films. The movie chronicles the life of Bollywood actor Sanjay Dutt, including his drug addiction, his arrest for his alleged involvement in the 1993 Bombay bombings, his relationship with his father, his comeback in the business, the eventual dismissal of the Bombay bombing charges, and his eventual release after serving his jail sentence. Along with an ensemble cast that includes Paresh Rawal, Vicky Kaushal, Anushka Sharma, Dia Mirza, and Jim Sarbh, Ranbir Kapoor plays the lead role.

Dutt told Hirani stories about his life during their talk, which the latter found fascinating and inspired him to adapt for the screen. The film was given the nickname Sanju by Dutt's mother Nargis. Beginning in January 2017, principal photography ended in January 2018. A. R. Rahman served as a guest composer on the soundtrack, which was written by Rohan-Rohan and Vikram Montrose. The movie's rights to distribution were purchased by Fox Star Studios.
Rockstar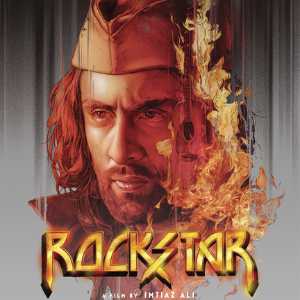 Ranbir Kapoor and Nargis Fakhri appear in the 2011 Hindi-language musical-romantic drama film Rockstar, which was written and directed by Imtiaz Ali. It was also produced by former Eros International head Sunil Lulla and Shree Ashtavinayak Cine Vision president Dhilin Mehta. In supporting roles, the movie also stars Moufid Aziz, Aditi Rao Hydari, Piyush Mishra, Shernaz Patel, and Kumud Mishra. Ranbir Kapoor's granduncle Shammi Kapoor also makes a postmortem silver screen appearance after passing away on August 14, 2011.

Rockstar was made available on November 11, 2011. Tibetans in Chennai and Kangra demonstrated against the Central Board of Film Certification on the day the movie was released, demanding that they delete any sequences with the Tibetan flag. The movie's reception after its debut was generally unfavourable. While praising Kapoor and Rahman as the movie's stars, critics criticised the plot.

It was one of the highest-grossing movies that year because it was able to appeal to urban youth. Rockstar, which cost 410 million yen (US$5.1 million), made $1.08 billion (US$14 million) globally. The soundtrack of the movie is frequently recognised as the best musical release of the ten years. Numerous honours were given to Kapoor and Rahman for their contributions to the movie.
Tamasha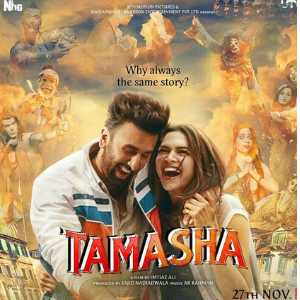 Imtiaz Ali wrote and directed the 2015 Indian romantic comedy-drama film Tamasha, which Sajid Nadiadwala from his production company, Nadiadwala Grandson Entertainment, also produced. Deepika Padukone and Ranbir Kapoor play the key roles. Irshad Kamil wrote the song lyrics, and A. R. Rahman created the soundtrack album and the movie's score.

A drama-based non-linear screenplay tells the story of Ved Vardhan Sahni (played by Kapoor) in three stages: as a 9-year-old child, a 19-year-old adolescent, and a 30-year-old adult. The film was shot briefly in Corsica, Indian cities Shimla, Delhi, Gurgaon, and Kolkata, followed by a two-day schedule in Tokyo.

The movie Tamasha was released on November 27, 2015, to generally positive reviews from critics who appreciated Kapoor and Padukone's performances and criticised the plot's intricacy. The movie made 136 crore rupees globally. The movie got nominations for its director, music, and lead actors' performances, with Kapoor receiving a nomination for the Filmfare Award for Best Actor.

For her performance on the movie's soundtrack CD, Padukone got the Stardust Award for Best Actress, and Irshad Kamil won the Filmfare Award for Best Lyrics. Since then, the movie has gained a cult reputation for its narrative, performances, especially Kapoor's music, and non-linear screenplay.
Barfi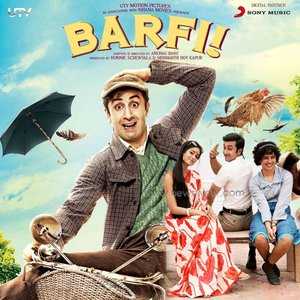 Anurag Basu and Siddharth Roy Kapur's 2012 Hindi-language romantic comedy-drama film Barfi! was produced by UTV Motion Pictures and directed by Anurag Basu. With Saurabh Shukla, Ashish Vidyarthi, Haradhan Bandopadhyay, and Jisshu Sengupta playing supporting roles, the movie stars Ileana D'Cruz, Ranbir Kapoor, and Priyanka Chopra in the key roles.

The movie, which is set in the 1970s in Darjeeling and Kolkata, is about Barfi Johnson (Ranbir Kapoor), a young boy who is deaf and mute and forms a special bond with two young girls named Shruti Ghosh (Ileana D'Cruz) and Jhilmil Chatterjee (Priyanka Chopra), despite frequently being pursued by a local police officer named Inspector Sudhanshu Dutta.

Barfi!, which cost roughly 500 million (US$6.3 million), debuted on September 14, 2012, across the globe. Widespread praise from critics for the cast performances, the director, the script, the photography, the music, and the positive portrayal of individuals with physical disabilities. The movie was a financial success, ranking among the highest-grossing Bollywood movies of 2012 in both India and other countries. Over 1.75 billion rupees (about $25 million) were eventually made by the movie worldwide.

The movie was chosen as India's official submission for the nomination for Best Foreign Language Film at the 85th Academy Awards. At numerous award ceremonies held around India, Barfi received numerous nominations and wins. The movie won a record seven prizes at the 58th Filmfare Awards, including Best Film, Best Actor for Kapoor, Best Female Debut for D'Cruz, and Best Music Director for Pritam. It garnered a record thirteen nominations, including Best Actress for Chopra and Best Supporting Actress for D'Cruz.
Yeh Jawaani Hai Deewani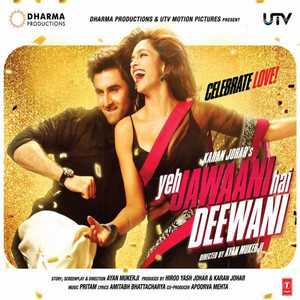 Yeh Jawaani Hai Deewani is a 2013 Hindi-language coming-of-age romantic comedy film that was produced by Karan Johar, directed by Ayan Mukerji, and written by Mukerji and Hussain Dalal. It features Deepika Padukone and Ranbir Kapoor in their second collaboration movie following Bachna Ae Haseeno (2008).

Aditya Roy Kapur and Kalki Koechlin have supporting roles. The movie was released on May 31, 2013, instead of the original March 2013 release date. It was a commercial hit when it was first released. The young people love this movie a lot. The movie has grown in popularity since its premiere in 2013 and has a cult classic.

Yeh Jawaani Hai Deewani took home nine nominations at the 59th Filmfare Awards, including Best Film, Best Director for Mukherji, Best Actor for Kapoor, Best Supporting Actor for Kapur, Best Supporting Actress for Koechlin, and more. One of the all-time biggest-grossing Indian movies is Yeh Jawaani Hai Deewani. After 3 Idiots, it was the third movie to earn more than 300 crores globally (2009). At the time of its release, it was also the tenth-highest grossing Bollywood movie internationally.
Rajneeti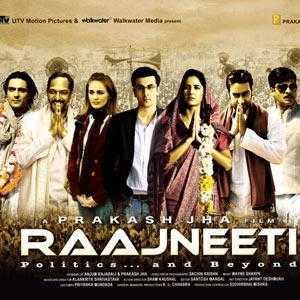 Anjum Rajabali and Prakash Jha wrote the screenplay for the 2010 Hindi-language political thriller movie Raajneeti, which Prakash Jha also co-wrote, directed, and produced. Ajay Devgn, Nana Patekar, Ranbir Kapoor, Katrina Kaif, Arjun Rampal, Manoj Bajpayee, Sarah Thompson, and Naseeruddin Shah are among the ensemble cast members of the movie. It was first created by Prakash Jha Productions, and UTV Motion Pictures and Walkwater Media handled distribution. In Bhopal, it was shot. Needs clarification Literally translated as "Politics," the term should be read as "Affairs of State" in this context.

After some controversy surrounding resemblances between real-life individuals and the characters in the movie, the movie was finally released in theatres on June 4, 2010, all over the world. The reviews from critics, both in India and outside, were conflicting. Prakash Jha stated that the movie would have a sequel in 2012.
Brahmastra- Part One Shiva
Ranbir played the lead role in Ayan Mukerji's fantasy movie Brahmstra, the first of a planned trilogy, which took five years to shoot, with Alia Bhatt. Ayan Mukerji is the author and director of the upcoming fantasy adventure movie Brahmastra: Part One - Shiva, which will be released in Hindi. Ranbir Kapoor and Marijke Desouza independently co-produced it.

It is produced by Karan Johar, Apoorva Mehta, Namit Malhotra, and Ayan Mukerji under the production companies Dharma Productions, Starlight Pictures, and Prime Focus in partnership with Star Studios. Amitabh Bachchan, Kapoor, Alia Bhatt, Mouni Roy, and Nagarjuna Akkineni are among its cast members. As the first instalment of a trilogy that will make up the Astraverse, the movie is meant to serve that role.

Ayan Mukerji's universe of Brahmstra Part One: Shiva, is released on 9th September and gained a positive response from Critics and fans. The screenplay also features beautiful melodies, powerful VFX, and Ranbir Kapoor and Alia Bhatt's chemistry. The movie is full of shocks that will make you go, WOW, and it includes excellent casting as well as beautiful picturization: Review Given by Zee News. Bramashtra Reviews in the favour of the Effort that is put into the Movie.

Talking About Ranbir Kapoor's Role, The audience is enjoying how excellently Ranbir Kapoor plays Agni Astra, who will stop at nothing to protect the Brahmansh from his own blood. His greatest strength is his love for Alia, also known as Isha, who is both his 'button' to energy and his strength. Along with her, Amitabh Bachchan, Mouni Roy, and Nagarjuna's Roles were also praised by the audience. It Successfully got Positive ratings from the media. It received 4/5 Stars from Critics.

Upcoming Movies
Ranbir Kapoor will appear in Sandeep Vanga's criminal drama Animal and Luv Ranjan's as-yet-untitled romantic comedy alongside Shraddha Kapoor and Rashmika Mandanna.
Tu Jhooti Main Makkar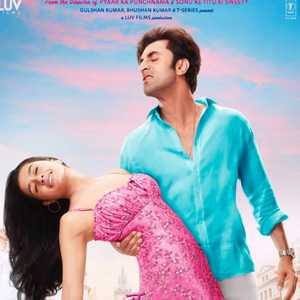 The upcoming movie Tu Jhoothi Main Makkaar, which is being directed by Luv Ranjan, stars Ranbir Kapoor and Shraddha Kapoor. On Wednesday afternoon, the film's title was revealed by the producers. They also exchanged a type of teaser. Shraddha Kapoor is pictured walking toward Ranbir Kapoor in the video's opening hair flip shot.

The words "Tu Jhoothi Main Makkaar" flash on the screen as the two embraces. The images that follow show Shraddha Kapoor and Ranbir Kapoor engaging in a constant flirtation. The movie was directed by Luv Ranjan, co-produced by Luv Ranjan and Ankur Garg of Luv Films, and presented by Gulshan Kumar and Bhushan Kumar of T-Series. The planned release date for Holi is next year. The movie will premiere on March 8, 2023.
Career Timeline
Controversies
Ranbir Kapor astonished everyone with his portrayal of Sanjay Dutt's experimentation with drugs and alcohol in the movie "Sanju." Ranbir admitted to having a nicotine addiction since he was 15 years old when discussing his personal addiction in a magazine in 2018. The actor had said that rolling cigarettes is the worst form of addiction and that he would stop smoking for four months before picking it up again.

Ranbir, who was only a few films into his career, had previously spoken extensively about the problems in Rishi and Neetu Kapoor's marriage. The actor had admitted to Mumbai Mirror in 2011 that "the arguments would occasionally get pretty ugly. To wait for them to cease, I would sit on the stairs with my head between my knees until five or six in the morning. I was trapped in the middle of my parents' lengthy, intensely strained marriage because I was there. Mom made an effort to prevent any effects on us. She did this in a nice way by being honest about it. But let's just say that I didn't have any romanticised ideals about love as a child.

Ranbir Kapoor reportedly steered clear of the conversation regarding infidelity in relationships for a long period while he was dating Deepika Padukone. Ranbir then admitted to doing the same, telling a magazine that he had done it "out of immaturity, out of inexperience, out of taking advantage of certain attractions, out of callousness." Ranbir has broken his heart to Alia Bhatt after multiple relationships.

Ranbir Kapoor revealed some stunning information regarding his personal life over ten years ago. The actor disclosed that he had lost his virginity when he was about 15 years old in a candid interview with a magazine. The actor had also been open about his use of booze, cigarettes, and marijuana.
Net Worth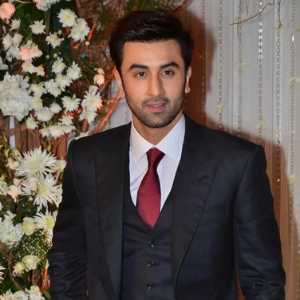 Ranbir Kapoor's estimated total net worth is $45 million (Rs. 345 crore), which is equivalent to about 345 crore Indian rupees (INR), or three hundred and forty-five crores. His primary sources of income are movies and brand endorsements. He demands a staggering fee of $5 billion for each brand endorsement. He made his debut in the 2007 Hindi film "Saawariya," one of India's highest-grossing films, in which he played the lead role. Ranbir resides in an opulent home in Mumbai.

This property is thought to be worth 16 crore Indian rupees. He also has a number of real estate holdings across the nation. Ranbir is the proud owner of a number of high-end vehicles, including models from Rolls Royce, Mercedes-Benz GL Class, Range Rover, Lexus, BMW X6, AudiRS7, Toyota Land Cruiser, and others. Ranbir Kapoor costs 18 to 20 crores for each film, plus a cut of the take. He demands Rs. 5 crore to endorse a product.
Awards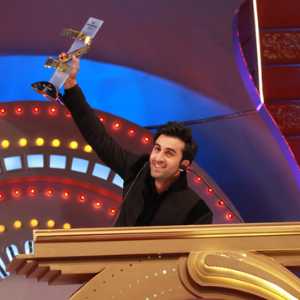 Ranbir Kapoor has won six Filmfare Awards, six IIMA Awards, five Screen Awards,
Ranbir Kapoor has won Stardust Awards, and seven Zee Cine Awards.
Ranbir Kapoor has also won six International Indian Film Academy Awards.
Ranbir Kapoor in addition to winning cinema accolades, Kapoor has been voted the "Most Stylish Young Actor" by Filmfare.
Ranbir Kapoor has won People magazine's "Sexiest Man Alive" in India.
Ranbir Kapoor is also a recipient of the Limca Book of Records' "People of the Year" honour.
4 Interesting Facts
The Kapoor family has a long history of charisma on stage. Whether it's father Rishi Kapoor. Therefore, it should not be surprising that Ranbir has received professional instruction in both jazz and ballet, per HT.
The Kapoor family has a storied past in film, but many of its members abandoned their studies to join the glam industry. Ranbir Kapoor, son of Rishi and Neetu Kapoor, is the first male family member to have graduated from college. In class 10 exams, he received a 56 percent, according to Mumbai Mirror.
Ranbir Kapoor has a variety of opulent possessions and is frequently seen sporting some of the most costly footwear. According to DNA, he owns a pair of Nike X Off-White sneakers worth Rs 2,74,691 and a Nike AirMax 1 Atmos pair valued Rs 81,823. In an exclusive interview with GQ India, Ranbir Kapoor said, "I'm a sneaker-head; I normally purchase two pairs of each - like they say, "one to rock, one to stock."
Simply because his favourite actor Al Pacino attended the same institution, Kapoor chose Lee Strasberg Institute and School of Visual Arts in New York for his acting instruction. According to HT, he produced 300 short films while he was in office.
Frequently Asked Questions