Bobby Deol | Movies, Age, Biography, Height, Net Worth, Wife

Violeena Vargav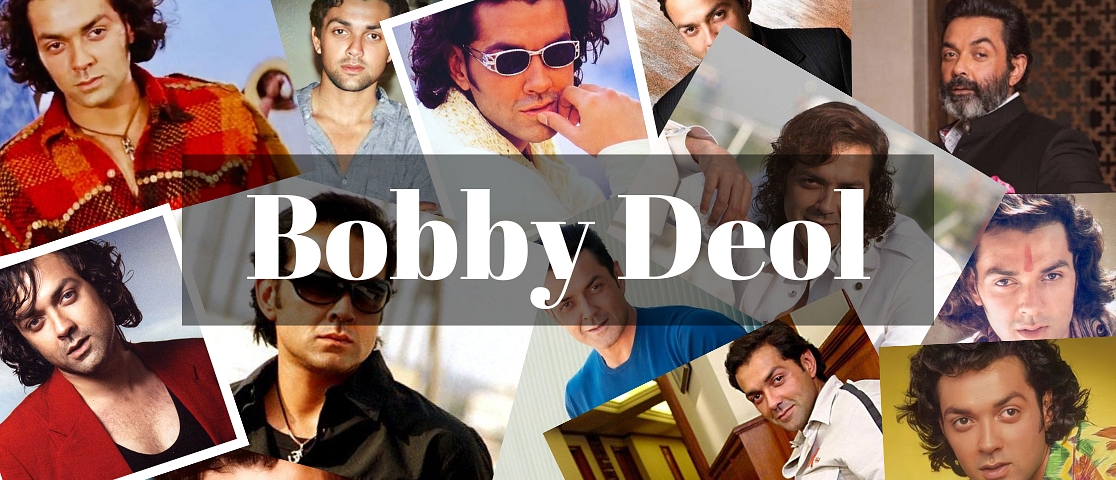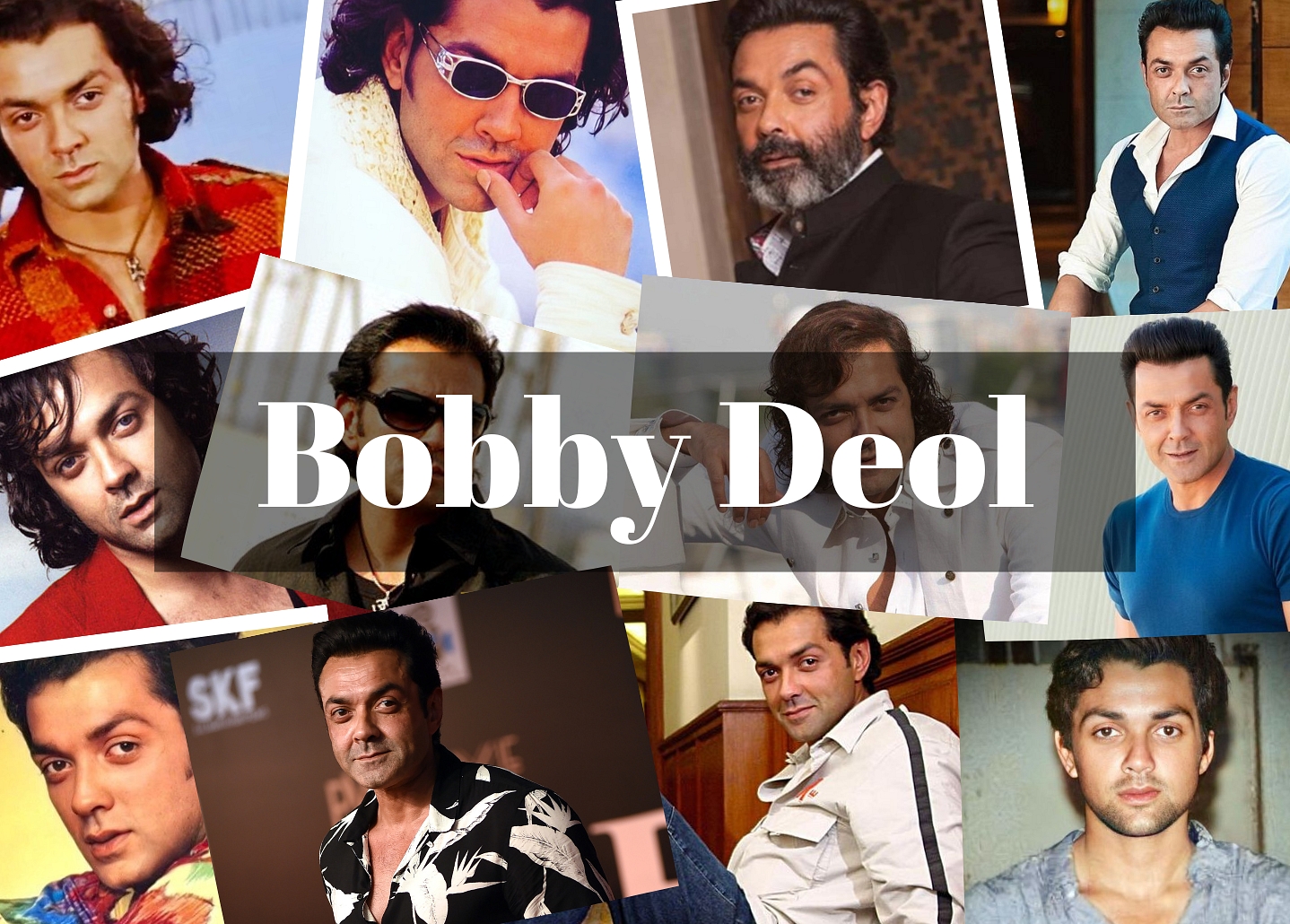 Bobby Deol's Age and Bobby Deol's Biography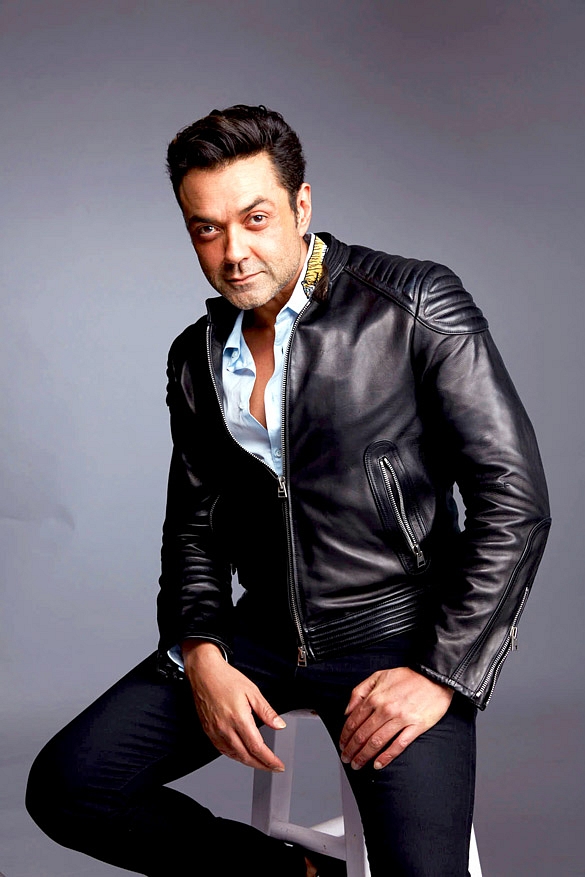 An Indian actor who performs in web series and Hindi films is Vijay Singh Deol, better known by his stage name Bobby Deol. He is a Deol family member and the younger son of renowned actor Dharmendra. One of his honors is a Filmfare Award.

Bobby Deol's birthday is 27 January 1969. Bobby Deol's birthplace is Mumbai, Maharashtra. Bobby Deol's age is 53 years, as of 2022. Bobby Deol is a Pujabi Jat. Bobby Deol's zodiac sign is Aquarius. Bobby Deol's height is 1.80m or 5'11.

Deol made his acting debut in the hugely popular romance Barsaat (1995), which earned him the Filmfare Award for Best Male Debut, after participating in Dharam Veer (1977) as a child actor. In popular movies like Gupt (1997), Soldier (1998), Badal (2000), Bichhoo (2000), Ajnabee (2001), and Humraaz, he made a name for himself as a leading man (2002). Since then, a significant setback in his career has occurred, and the only consistently successful movies during this time include those in which he played parallel characters, such Apne (2007), Yamla Pagla Deewana (2011), Race 3 (2018), and Housefull 4. (2019). He received praise from critics for the notable web series Ashram, the OTT movies Class of '83 and Love Hostel, both of which came out in 2020. (2020–present).Keep reading to know more about Bobby Deol's biography, family, age, birthday, boyfriend, husband, height, new movies, upcoming movies, career timeline, school, college, Bobby Deol's Net Worth, and education, and to see exclusive Bobby Deol's photos.

Talk To Similar Celebrities
Bobby Deol's Family and Bobby Deol's Childhood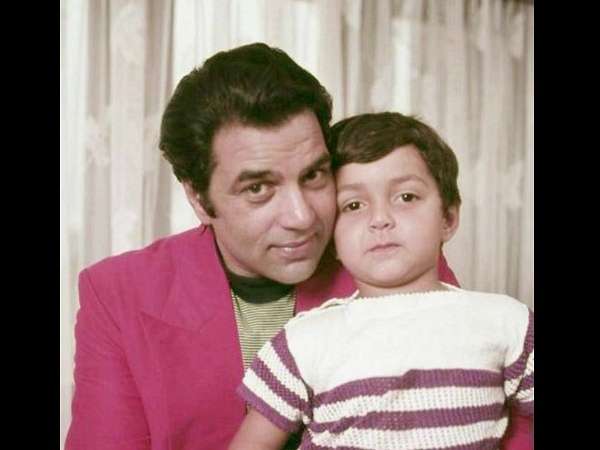 Bobby Deol's father's name is Dharmendra and his mother's name is Parkash Kaur. Bobby DeoL's father Dharmendra is a famous Indian veteran actor. In addition to having two sisters named Vijayta and Ajeeta who reside in California, he is Sunny Deol's younger brother. He has two paternal half-sisters, actresses Esha Deol and Ahana Deol, through his stepmother Hema Malini. Abhay Deol, his cousin, is also an actor.
Bobby Deol's school is Jamnabai Narsee School, Mumbai, Maharashtra and then he went to Mayo College, Ajmer, Rajasthan. After his schooling he went to Mithibai College, Mumbai, Maharashtra to complete his graduation in commerce
Bobby Deol's Relationship and Bobby Deol's Marriage
Neelam Kothari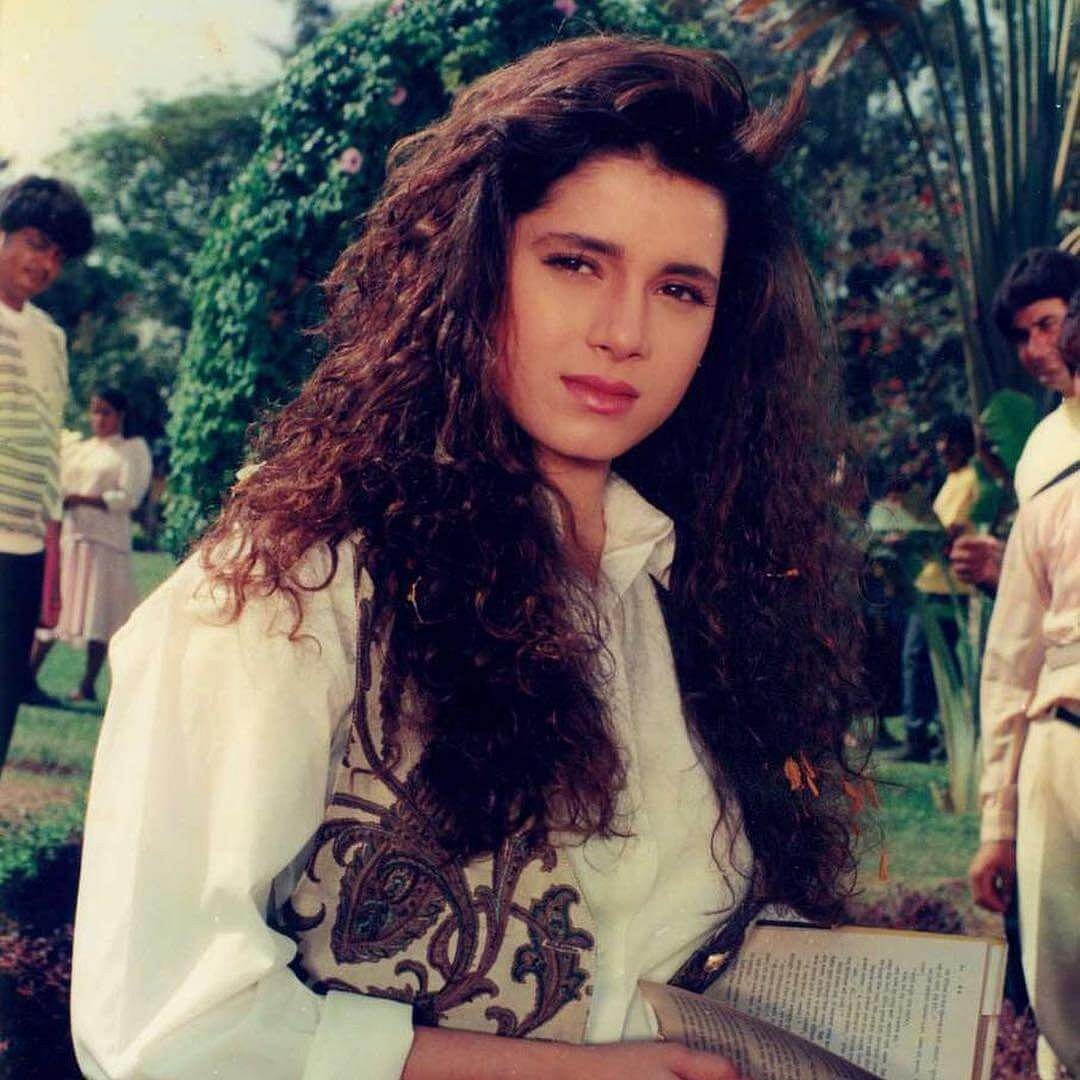 Even though Bobby and Neelam didn't collaborate on any film, they fell in love. According to reports, Neelam and Bobby dated for five years during which time they were reportedly madly in love. Additionally, they made the decision to get married, although Dharmendra objected to their union. Bobby and Neelam chose to keep their romance private and never discussed it in the media.
Pooja Bhatt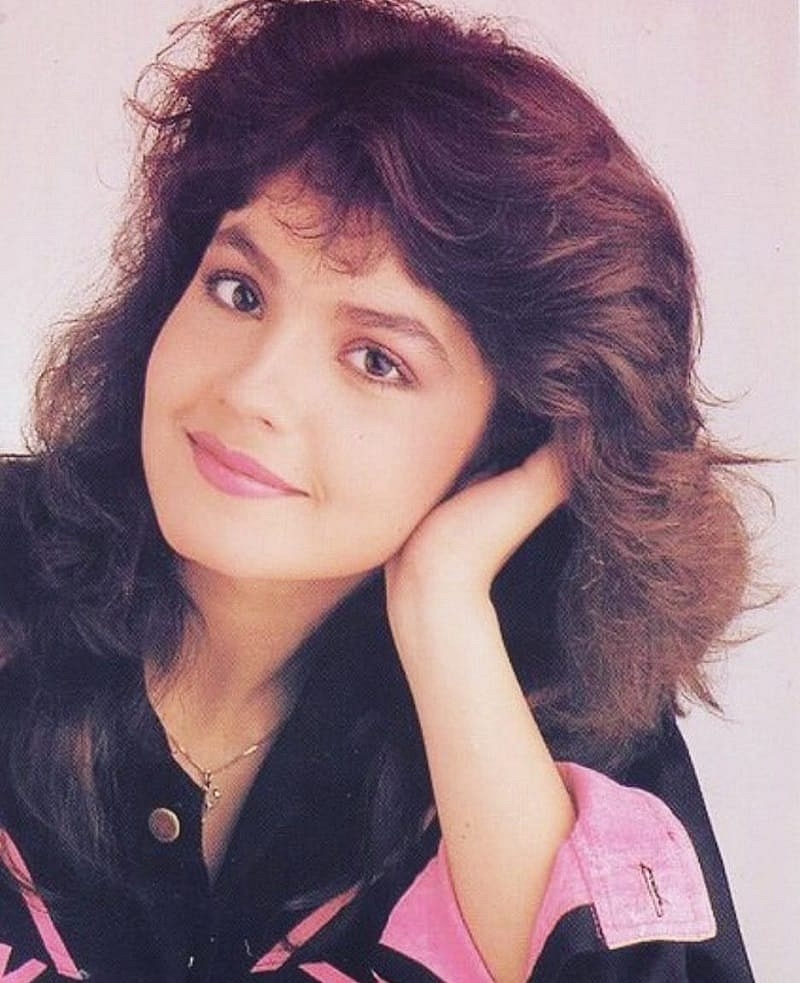 According to some sources, Bobby was seeing Pooja Bhatt. There were rumours that the latter caused the breakup of his relationship with Neelam. Neelam Kothari, however, has denied these rumours in a previous interview with a reputable publication. Neelam said it wasn't Pooja Bhatt or any other girl that caused her to break up with Bobby; their decision to part ways was mutual and amicable.
Mamta Kulkarni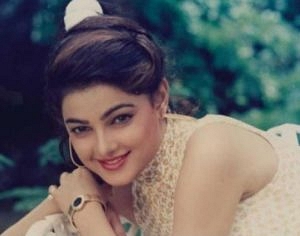 According to reports, Bobby Deol was in the news because of his relationship with Mamta Kulkarni even before he entered the world of Bollywood. After their first talk, Bobby was impressed with Mamta, who they had met through Mithun Chakraborty. He was rumoured to be dating Pooja Bhatt at the time, so Mamta was confident in her choice.
Priya Sachdev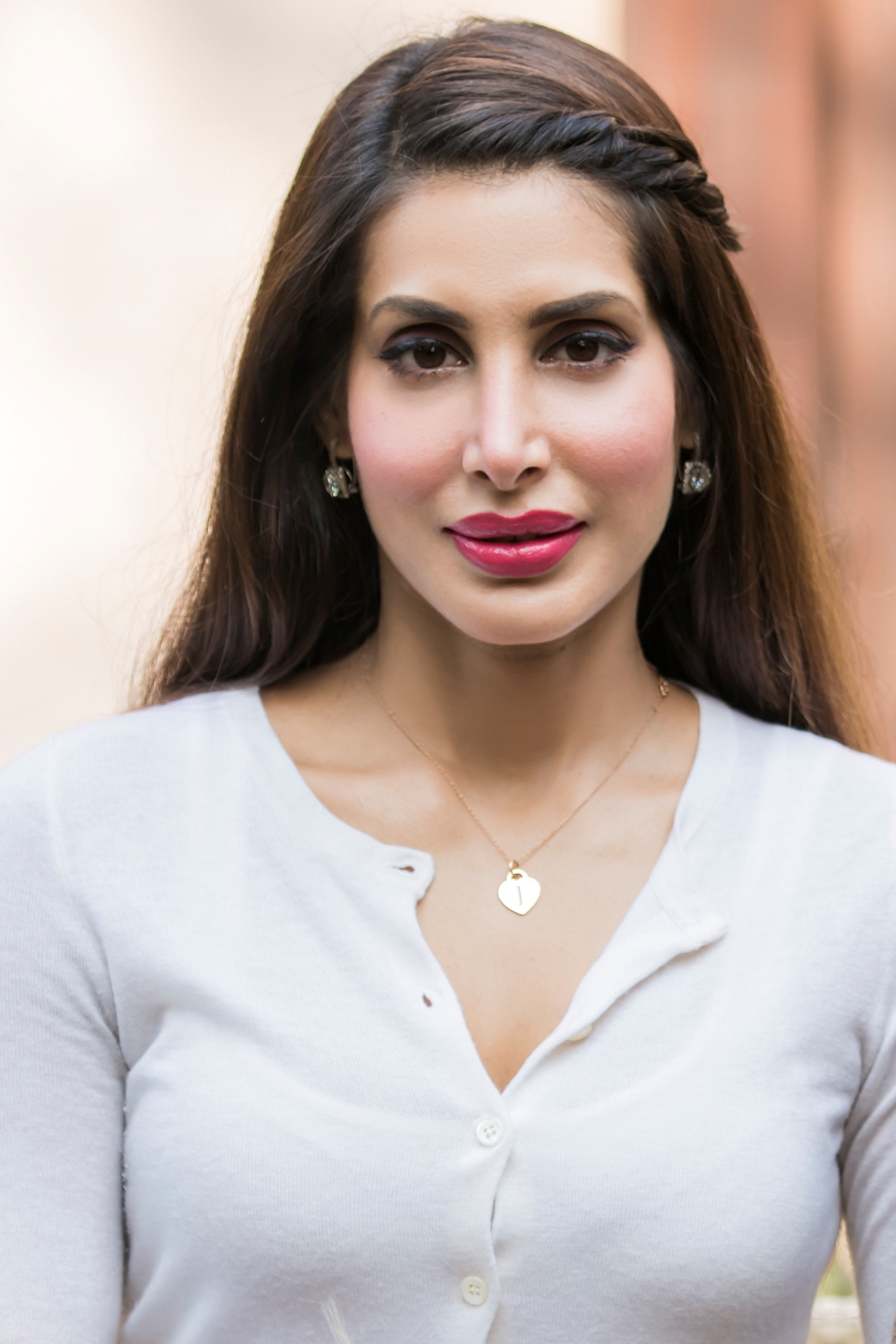 Following Bobby's walk down the runway for Priya Sachdev's clothing line, rumours also started to circulate between the two. Priya Sachdev is an Indian American businesswoman. Rumours claimed that the pair spent time together, however the information was eventually disproved.
Tanya Deol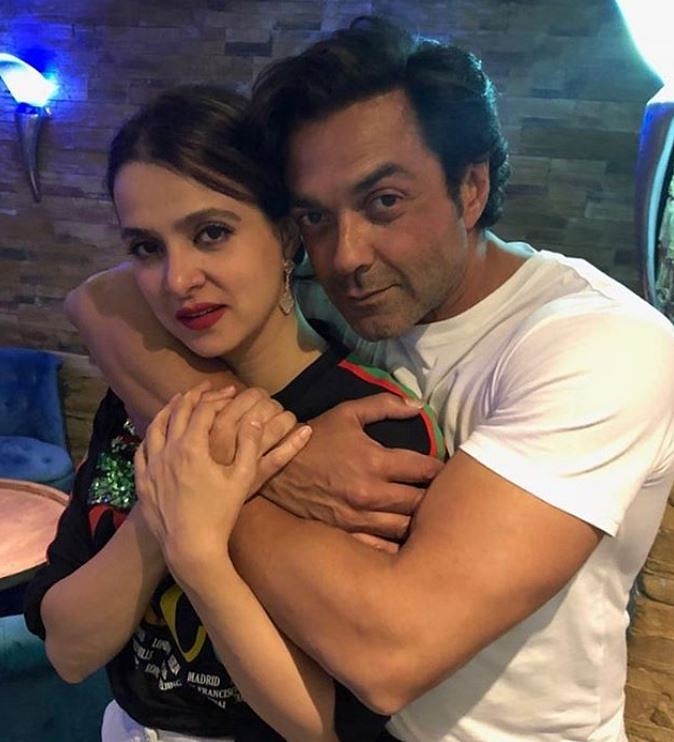 One night, Bobby Deol went out with his friends to the renowned Trattoria Italian restaurant in Mumbai's Hotel President to dine and party. Here was when Bobby and Tanya first laid eyes on one another, and it seemed as though Bobby had fallen in love with her right away. Bobby was mesmerised by the attractiveness of the girl and requested his buddies to find out more about her. They discovered that the girl is Tanya Ahuja, the manager's daughter of a finance firm. Tanya ultimately consented to go on a date with Bobby after much effort on his part to get her phone number and call her. Tanya was amazed by the amount of effort Bobby was making.

The two of them started hanging out soon after their first date. Bobby realised that now is the perfect time to play the role of the hero and pop the question to Tanya. He surprised her with a very sweet proposal that Tanya couldn't refuse and invited her back to the location of their first encounter. The pair wed in a traditional Indian wedding on May 30th, 1996 , with the support of their relatives and friends, and are now enjoying a happy life. The couple together has two sons, Aryaman and Dharam.
Bobby Deol's Movies and Career
Gupt: The Hidden Truth (1997)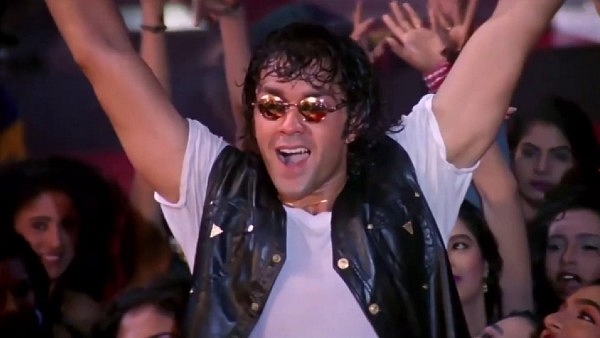 In the 1997 Indian Hindi-language thriller Gupt: The Hidden Truth, directed by Rajiv Rai, Bobby Deol plays the title character alongside Manisha Koirala, Kajol, and Om Puri. Raj Babbar and Kulbhushan Kharbanda also make a long cameo appearance. In supporting roles are Paresh Rawal, Dalip Tahil, Prem Chopra, Sadashiv Amrapurkar, Sharat Saxena, Mukesh Rishi, and Priya Tendulkar in this movie, which is distributed by Trimurti Films. Viju Shah was the film's soundtrack composer. It is regarded as one of the top thriller films produced in Hindi.

All of the victims in the city's murders were killed by dragger stabbings. The main suspect is Sahil Sinha, who was found guilty of the crime in court but managed to escape from jail only to discover that the investigating officer, Udham Singh, had been stabbed with the same dragger and that several prominent public figures had been hurt and taken to the hospital. After that, Mr. Ishwar Diwan is apprehended using the exact dragger set that was used in the killings. The question of whether Ishwar is the murderer still needs to be answered, as well as how Sahil was present at the crime scenes in each case.
Soldier (1997)
Bobby Deol, Preity Zinta, and Raakhee Gulzar star in the action thriller Soldier, a 1998 Indian movie in Hindi, which was directed by Abbas-Mustan. The movie debuted on November 20, 1998, and Box Office India hailed it as a superhit, making it the second-highest-grossing movie in India that year. Although Preity Zinta's first film was Soldier, Zinta actually had her acting debut in Mani Ratnam's Dil Se, which was released prior to Soldier. The first film in Abbas-Mustan's career that wasn't a Hollywood remake or adaptation was Soldier. Shyam Goel, the screenwriter of the movie, claims that it was based on an actual incident in Punjab where a woman's forehead was brandished with the message that her husband was a traitor. She was expelled from her town after her army husband was charged with betraying his country. The narrative was previously adapted as a 1989 Tamil film with the working title Thaai Naadu, starring Sathyaraj in two roles. Then, this movie was recreated in Tamil as Villu by Prabhu Deva starring Vijay & Nayanthara in lead parts in 2009 and Dhallywood as Jamin Nai by Syed Harun starring Shabnur, Shakti Kapoor, & Mizu Ahmed in lead roles in 2000.

The Indian army's Major Vijay Malhotra once had the task of overseeing the protection of a truckload of weapons and ammunition, and while performing this task, he caught three traitors trying to steal these weapons while they were still in the act. When he tried to bring them to justice, they attacked him, starting a fight that resulted in Malhotra's death. They then placed the blame on Malhotra, had his dead body defiled of all decorations and commendations, and allowed his wife Geeta and little son Raju to perform the cremation. The locals reject the idea of having a traitor's body left to decay in the scorching desert sand and incinerated on their property. After 20 years, Raju has grown up and is almost ready to discover the truth about his father's killing and bring the real killers to justice.
Baadal (2000)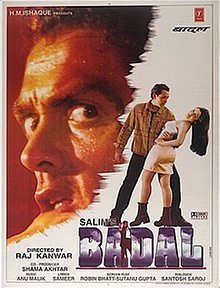 Raj Kanwar's action drama film Badal, released in 2000, is in Hindi. The lead actors in the movie are Bobby Deol and Rani Mukerji. The Devil's Own (1997), starring Harrison Ford and Brad Pitt, served as the inspiration for the film. Commercially, it was successful.

Badal is a 1984 riot victim who was raised by a terrorist. Rana, a police officer who is now the DGP, is the only person Badal has ever wanted to kill. In Punjabi villages, Rana was accountable for the heinous harassment and murder of defenceless citizens. include the entire family of Badal. Young Badal is housed by a trustworthy police officer and his family, where he meets Rani Mukherjee and falls in love. Badal's goal is still to kill the nefarious policeman who murdered his parents and his devoted sister. After making a number of unexpected turns, he finally runs into the cunning Jai Singh Rana, who is now a DIG.
Ajnabee (2001)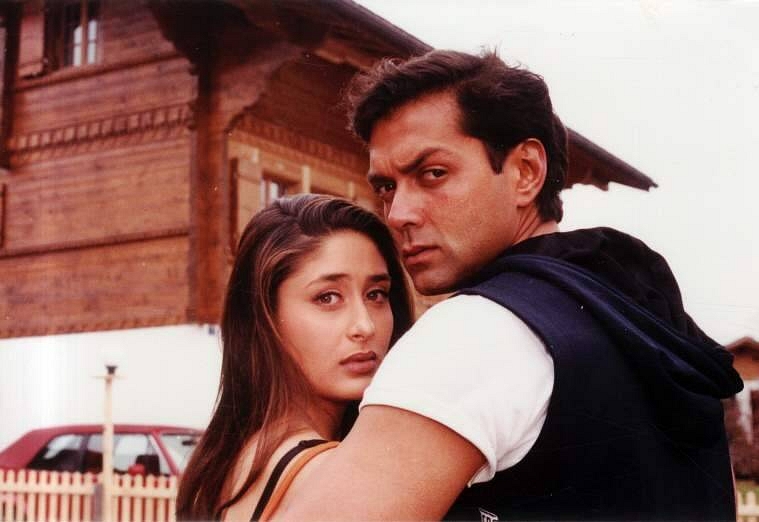 Abbas-Mustan and Vijay Galani worked together to create the 2001 Indian mystery-thriller Ajnabee. It features Johnny Lever, Dalip Tahil, Narendra Bedi, and Sharat Saxena in supporting roles alongside Akshay Kumar, Bobby Deol, Kareena Kapoor Khan, and Bipasha Basu in the key parts. Consenting Adults, a 1992 American thriller directed by Alan J. Pakula, is the basis for the movie. It was both Akshay Kumar and Abbas-second Mustan's movie together after Khiladi and Bobby Deol and Abbas-second Mustan's movie together after Soldier. It was a smash hit at the movie office and garnered mixed to positive reviews from critics when it was first released. However, both critics and viewers complimented Akshay Kumar for his performance. Additionally, this movie served as Bipasha Basu's acting debut.
A newlywed Indian couple from India named Raj Malhotra and Priya moved to Switzerland. Vikram Bajaj and Sonia, their next-door neighbours who are also an Indian couple, become fast friends with them. The two couples regularly socialise together, but relations between Raj and Vikram grew sour when Vikram asked Raj to switch each other's wives for a night. Raj was enraged by this, and a fight broke out between the two, dividing the couples. Things appear to calm down again after a few days, and the two spouses begin to get along once more. Raj awoke the following morning to find himself being handcuffed by the police for the murder of Vikram's wife Sonia after the two men returned home intoxicated one evening and ended up sleeping with each other's wives. The matter is being heard in court, and Raj is proven to be guilty. His wife Priya does not believe him, and he loses Vikram's friendship as a result. Raj leaves the courtroom in search of materials that will support his innocence.
Humraaz (2002)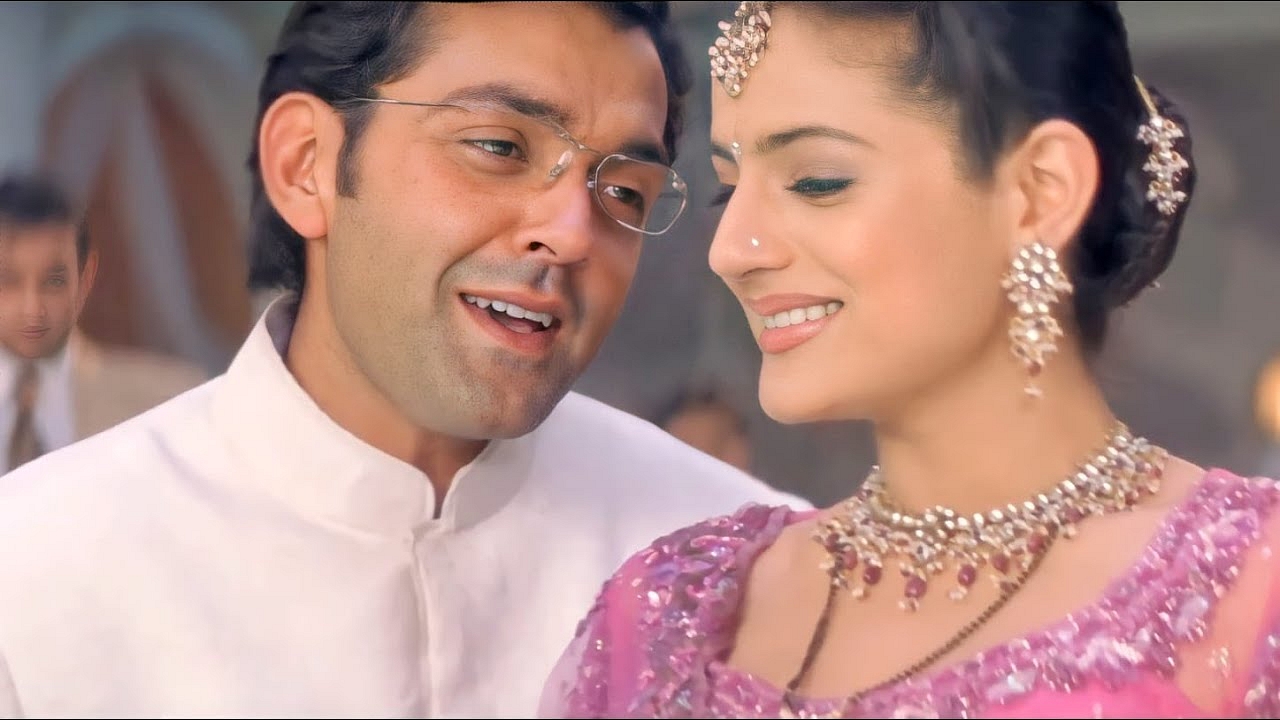 The directing team of Abbas-Mustan created the musical romantic thriller movie Humraaz in 2002. The film, starring Bobby Deol, Akshaye Khanna, and Amisha Patel, was released on July 5, 2002. The 1998 film A Perfect Murder served as an inspiration for this one. The 2018 Bengali film Tui Sudhu Amaar, with Soham Chakraborty, Om, and Mahiya Mahi in the key roles, was inspired by the movie. Girivalam, a Tamil remake, was produced.

As members of a dancing team who adore one another, Karan and Priya applied to perform on a Raj Singhania-owned cruise ship. Jojo, a rival contender, however, manipulates the results to win. Raj tries to console him but is told to accept his loss. As a result, a fight breaks out and Jojo is killed. Karan receives a call the following day informing him that they have been chosen to perform on the cruise as a result of Jojo's unexpected demise. When Raj Singhania happens to see their performance and is moved by Priya, they begin to interact and get close, which makes Karan envious. Raj makes a marriage proposal to Priya on her birthday, and she agrees. Priya goes to inform an upset Karan the news, and they are both pleased that their scheme has succeeded in getting her married to Raj. Priya and Karan have long been interested in Raj's money, and Priya plans to divorce Raj soon after they wed by taking a portion of his fortune.
Apne (2007)
Anil Sharma's 2007 Hindi-language sports drama film Apne was released in India. Dharmendra and his real-life kids Sunny Deol and Bobby Deol co-star for the first time in a movie. Sunny and Bobby previously collaborated on Dillagi (1999), and Sunny and Dharmendra previously starred together in Sultanat (1986) and Kshatriya (1993). The female leads are played by Kiron Kher, Shilpa Shetty, and Katrina Kaif. The movie had a fantastic opening weekend in India and became popular elsewhere as well.

Baldev Choudhary, a former boxer, has a stain on his record. He desired to purify it through the success of his son Angad, but difficult economic times prevented him from fulfilling this ambition. Even though Angad made a full recovery, Baldev never forgot who squandered his opportunity. Baldev is presented with a chance in the form of a TV programme. He prepares a neighbourhood kid to compete on this media-hyped boxing show, but at the last minute a superior instructor replaces him. Karan, the younger son of Baldev, has released his debut album. He gives up his goal of a musical career to enter the world of boxing after realising his father is in trouble. Karan puts forth a lot of effort and succeeds, all the while hoping that his success will reunite his family. After succeeding domestically, he succeeds internationally. The current heavyweight champion is the opponent in the decisive contest.
Yamla Pagla Deewana (2011)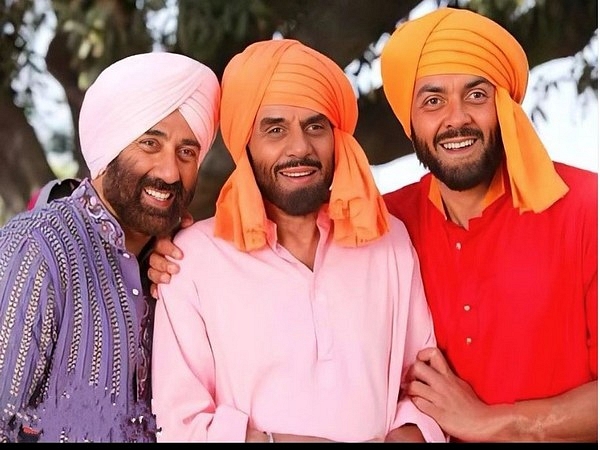 Dharmendra, Sunny Deol, and Bobby Deol play the main characters in Samir Karnik's 2011 Hindi-language action comedy Yamla Pagla Deewana. Following Apne, the movie is the Deol family's second collaboration (2007). The song "Main Jat Yamla Pagla Deewana" from the 1975 movie Pratigya, which also starred Dharmendra, served as the inspiration for the title of the movie. The movie's theatrical trailer debuted on November 5, 2010, and it was released on January 14, 2011, to positive reviews. It ended up being a box office success. It is the opening chapter in the Yamla Pagla Deewana movie series and the eleventh-highest-grossing Bollywood movie of 2011.

Paramvir is an NRI who resides in Canada with his mother, wife, and children. His mother explains to him that she fled her husband and immigrated to Canada because Dharam Singh was a small-time burglar who didn't want to live that way but who was able to escape with his younger brother Gajodhar. Paramvir learns that his father and brother are scam artists who reside in Benaras. He goes to India and reveals his identity to Dharam, who begs him not to inform Gajodhar out of fear that he will be hurt after learning that he has kept the boy apart from his mother and older brother all his life. Saheba's brothers beat him, and Gajodhar falls in love with her. He takes Saheba to their village and convinces her to wed an NRI. Gajodhar is ineffective in love, so Dharam approaches Paramvir for assistance. But when Saheba's brother learns that Paramvir is an NRI, they plan to marry her to him, which causes difficulties.
Poster Boys (2017)
Shreyas Talpade, making his directorial debut, wrote, co-produced, and directed the 2017 comedy movie Poster Boys in Hindi. Along with Shreyas Talpade himself, Sunny Deol, Bobby Deol, Sonali Kulkarni, and Samiksha Bhatnagar play the key parts in the movie. The movie is an official remake of the Marathi movie Poshter Boyz, in which Talpade also starred and produced. It draws inspiration from a true story of three porters who discovered their images on a vasectomy ad. Poster Boys will be released on September 8, 2017, and it was created by Sony Pictures Networks Productions, Sunny Sounds Pvt. Ltd., and Affluence Movie Pvt. Ltd.

a trio of strangers Arjun Singh, a recovery agent, Vinay Sharma, a teacher, and Jagaavar Chaudhary, a retired military officer, had never met. The engagement of Jagaavar Chaudhary's sister is called off, Vinay Sharma's wife issues a divorce threat, and Arjun Singh's future father-in-law disapproves of him for asking his daughter Riya to marry him. The three are unaware of the cause until they come upon a banner supporting vasectomy, at which point they unknowingly promote vasectomy.
Class of '83 (2020)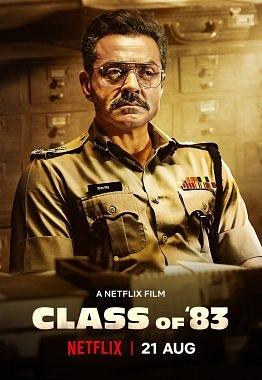 A 2020 Indian criminal thriller titled Class of '83 is available on Netflix. It was directed by Atul Sabharwal and produced by Red Chillies Entertainment. The movie, which is inspired on the book "The Class of 83," depicts the tale of a brave police officer who is transferred to the dean of the police academy as a punishment. After the original episodes Bard of Blood and Betaal, Netflix and Red Chillies Entertainment have collaborated three times on the film Class of '83. The movie had its Netflix debut on August 21, 2020.

Duty comes before family for Vijay Singh, but because of a corrupt system, he is given a posting punishment and relocated from Bombay to Nashik to serve as the Dean of the police academy. There are five kids in the academy who constantly perform poorly: Shukla, Varde, Aslam, Jhadav, and Surve. However, certain interactions with Vijay Singh leave an impression that affects their career. Two years later, they are all employed by different agencies, but a chance encounter with a gangster dramatically transforms their life.
Love Hostel (2022)
In the 2022 Bollywood romantic thriller Love Hostel, Vikrant Massey, Bobby Deol, and Sanya Malhotra all star. Shanker Raman is the director, and Red Chillies Entertainment and Drishyam Films are the producers. On February 25, 2022, ZEE5 had a direct online release of the movie.

Ahmed and Jyoti are so deeply in love that they have decided to live their entire lives together. The couple decides to elope and get married in secret because they are afraid that their families will object because they each follow a different religion. Due to Vijay Singh Dagar's relentless pursuit of them in order to "fix" them, they are now in danger as a result of their choice.
Bobby Deol's Upcoming Movies
In the next Bobby Deol movie Cheers-Celebrate Life, he will be seen co-starring with Soha Ali Khan. Dharmendra is also in this movie. Apart from it, Bobby Deol's upcoming projects are Apne 2 and Animal.
Bobby Deol's Career Timeline
Bobby Deol's Net Worth
Bobby Deol Net Worth is $10 million US or ₹80 Crore Indian Rupees. His primary sources of income are movies and brand endorsements. In addition to his fee, Bobby Deol receives a cut of the proceeds from each film. For the endorsement of a brand, he demands Rs. 1 crore. Bobby Deol resides in an opulent mansion in Ville Parle, Mumbai's Dharmendra House. This property is thought to be worth 6 crore Indian rupees. He also has a number of real estate holdings across the nation. Bobby Deol is the owner of several high-end vehicles, including the Porsche Cayenne, Range Rover Sport, Land Rover Freelander 2, Range Rover Vogue, and W221 Mercedes-Benz S-Class. In addition to acting, Bobby works as a producer for movies, a stage performer, and a host for reality TV.
Bobby Deol's Controversies
DJ Controversy
Bobby Deol enjoys song mixing as well (DJ). He performed as a DJ in Delhi, where some people teased him for playing the same song from the Gupt movie repeatedly. Bobby, however, paid no attention to this.
Fights with Rani and Preity
Bobby Deol has a laid-back demeanour. But he admitted that he and Preity Zinta got into a heated argument. In addition, he had also gotten into a fight with Rani Mukerji. However, their fights were resolved later.
Jab We Met Controversy
Bobby Deol was chosen to play the lead role in Imtiaz Ali's film Jab We Met. But Shahid Kapoor eventually took his spot. Jab We Met then became a solid Hit. Bobby was dissatisfied with this failing grade and accused Imtiaz Ali of seizing the moment. He added that this is one of the reasons he is unsuccessful. Shahid Kapoor was Bobby's replacement in the film Jab We Met, and because Shahid was Kareena's boyfriend at the time, Kareena was held responsible.
Hema Malini
Rumour has it that Bobby Deol was upset that his father, Dharmendra married Hema Malini. He had used a knife to strike at Hema Malini out of rage.
Vikram Ahuja
Tanya Ahuja was married to Bobby Deol. Tanya is the daughter of businessman Dev Ahuja, and she also has a brother named Vikram. Tanya and Bobby are to blame for convincing Vikram Ahuja's father Dev to finance Bobby's film career.
Bobby Deol's Awards and Achievements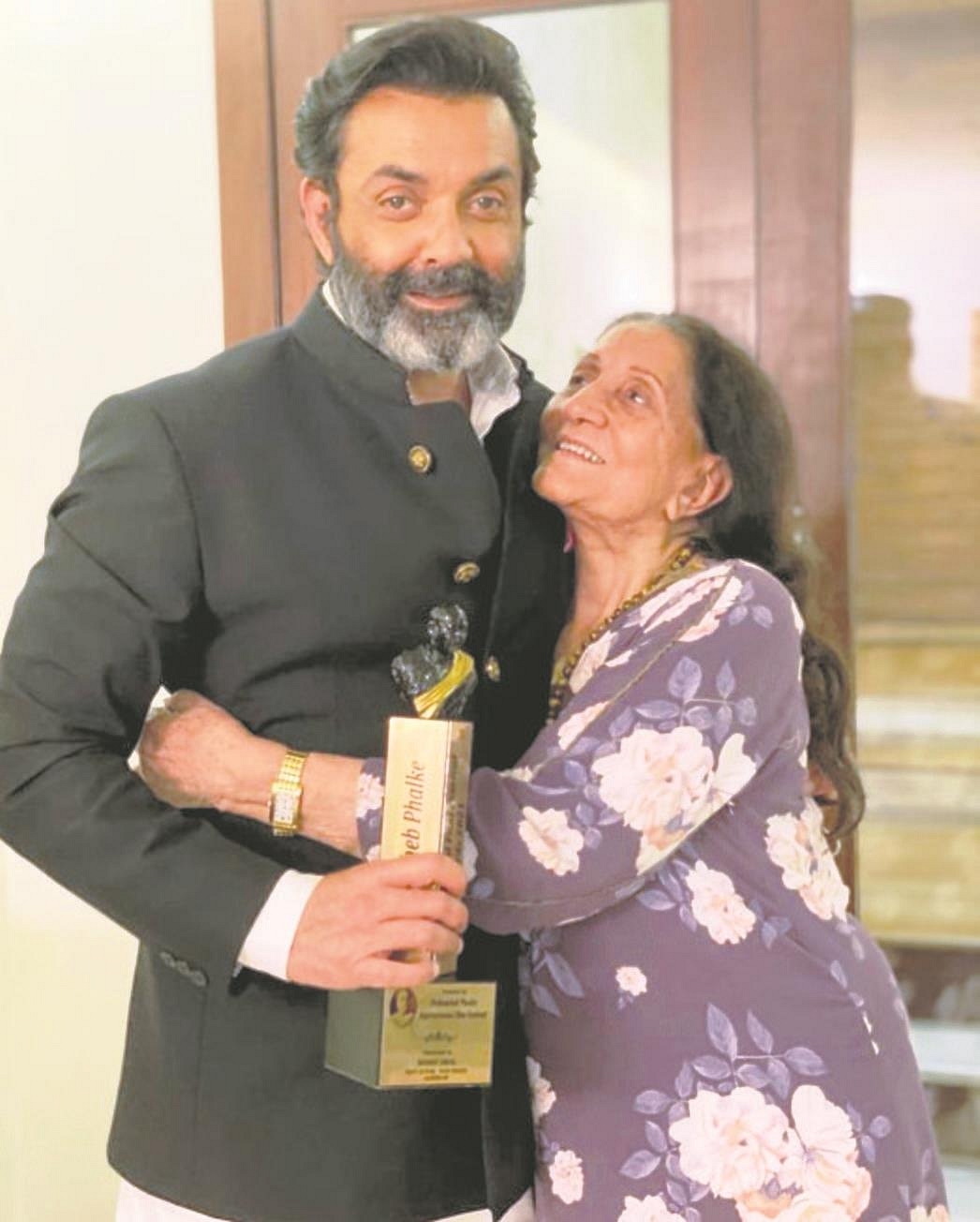 1996: Screen Awards: Best Male Debut for Barsaat
1996: Filmfare Awards: Best Male Debut for Barsaat
2003: Filmfare Awards: Best Actor for Humraaz (Nominee)
2009: Stardust Awards: Best Supporting Actor for Dostana (Nominee)
2011: Bhaskar Bollywood Awards: Jodi No. 1 for Yamla Pagla Deewana (Nominee)
2012: Producers Guild Film Awards: Best Actor in a Comic Role for Yamla Pagla Deewana (Nominee)
2021: Filmfare OTT Awards: Best Actor-Drama Series for Ashram (Nominee)
2021: Filmfare OTT Awards: Best Actor-Film for Class of '83 (Nominee)
2021: Lions Gold Awards: Best OTT Actor for Class of '83
Bobby Deol's Interesting Facts
Bobby Deol's mother Prakash Kaur gave him the real name Vijay Singh Deol. He changed his name to Bobby Deol as a stage name before beginning his acting career.
In the year 1977, Bobby Deol made his screen debut as a child actor in the film Dharam Veer.
When Bobby Deol has free time, he enjoys watching movies.
Bobby Deol enjoys collecting sunglasses as a pastime.
Bobby Deol loves wearing Red, White and Black colours.
Social Media
Frequently Asked Questions