Imtiaz Ali Biography, Movies Age, Net Worth, Awards, Songs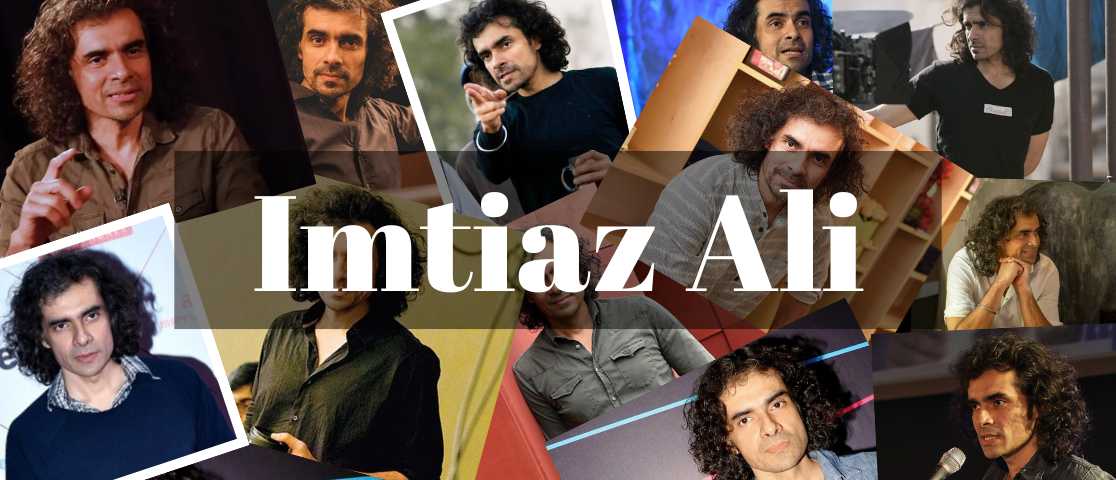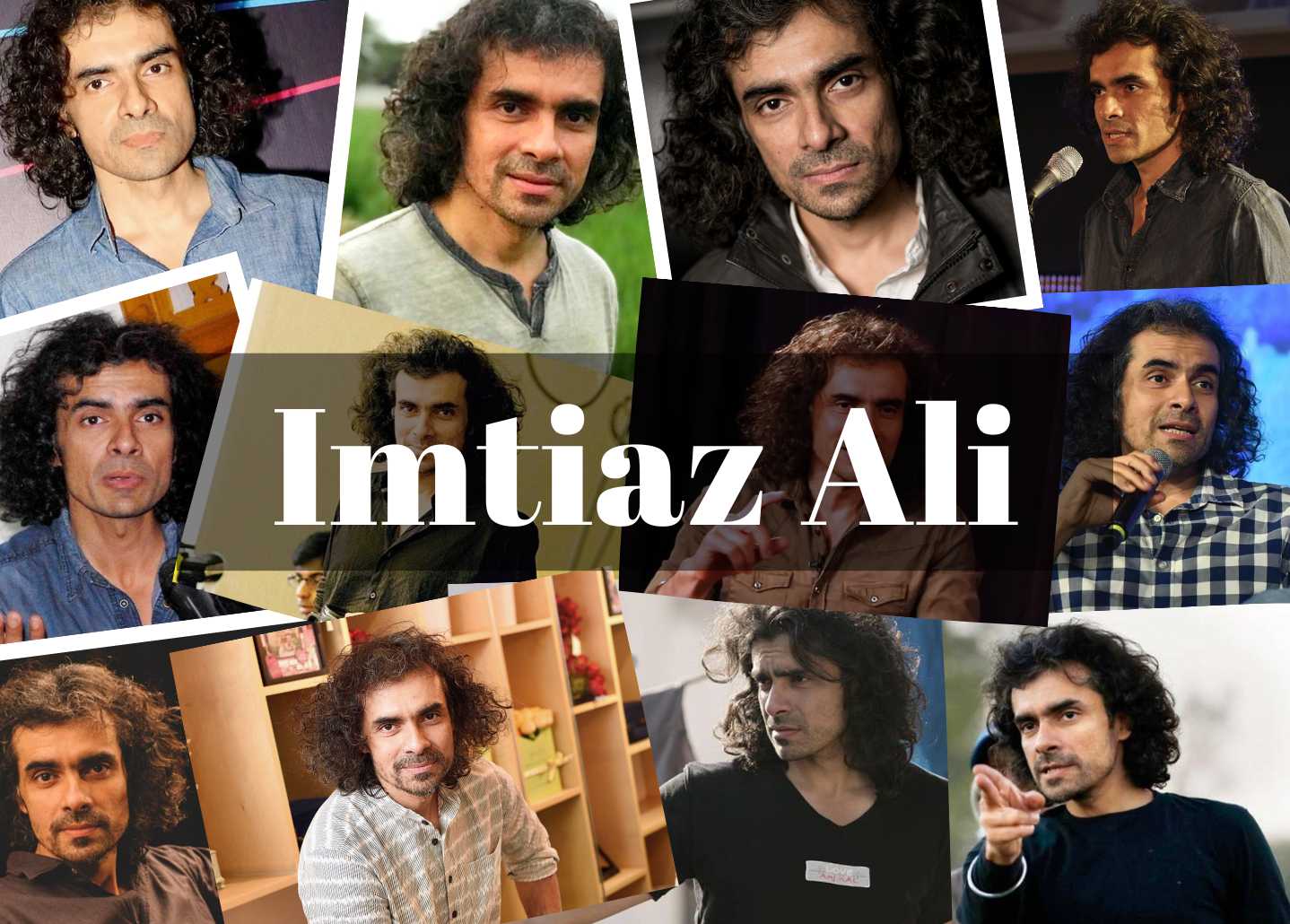 Imtiaz Ali's Biography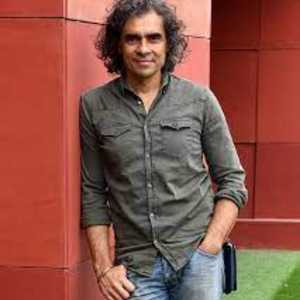 Imtiaz Ali is a director, producer, and writer known for reimagining modern, urban romances. His films provide a different perspective on relationships. Imtiaz made his Hindi film directorial debut with the romance drama Socha Na Tha after directing TV series (2005). He then directed films such as Jab We Met (2007), Love Aaj Kal (2009), Rockstar (2011), and Tamasha (2012).

Imtiaz Ali's Age
Imtiaz Ali is aged 51 years old as of 2022. He was born on 16 June 1971. His zodiac sign is Gemini. He was born in Jamshedpur, Jharkhand.

Imtiaz Ali's Education
He attended St. Michael's High School in Patna and afterwards D.B.M.S. English School in Jamshedpur. He studied at Hindu Campus, University of Delhi, and participated in college drama. He did exceptionally well in college. He also founded Ibtida, the college's dramatics group. He then relocated to Mumbai and completed a diploma course at the Xavier Institute of Communication.

Imtiaz Ali's Family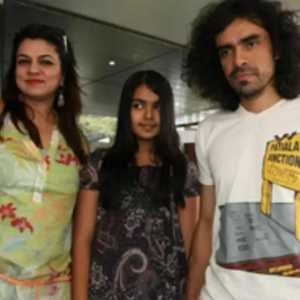 Imtiaz Ali was born in Jamshedpur and spent his childhood in Patna. Imtiaz is from a Muslim family in Jamshedpur, Bihar (now Jharkhand). His father, Mansoor Ali, was an irrigation contractor, and as a kid, he would sometimes follow him, giving Imtiaz a feel of what was going on in India's guts. Through his mother, he is associated to Pakistani TV actor and director/producer Khalid Ahmed.

Imtiaz Ali's Girlfriend
Sarah Todd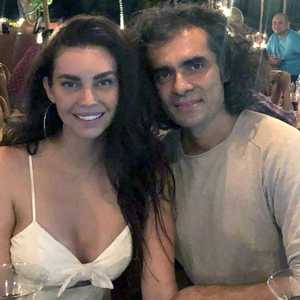 Sarah Todd, a gorgeous celebrity chef, was rumoured to be dating director Imtiaz Ali. The suspicions of Sarah Todd dating director, Imtiaz Ali arose when she posted a picture with him on her Instagram account at her beach hotel in Vagator, gushing, Still pinching myself as I look around at the incredible place my team and I have made. We're practically full every night even though it's off-season... season, what off season, we had the @thepotbelleez playing last weekend, one of Australia's biggest DJs, and a beautiful cocktail and canapé paired event...so pleased with our hard-working staff...and great company @imtiazaliofficial. Though neither Imtiaz Ali nor Sarah Todd have confirmed it.

Imtiaz Ali's Wife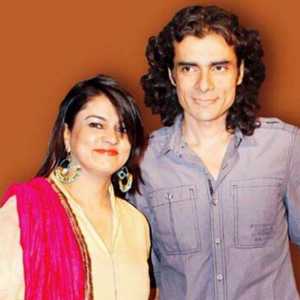 Imtiaz and Preety divorced in 2012 after getting married in 1995. But the filmmaker was worried about Preety and had returned to be with her in March 2020, just before the pandemic-induced lockdown. They also called Ida back to India from the United States, where she was studying, on March 13.

Imtiaz Ali's Struggles
According to the 45-year-old director, he has always focused on what comes his way and has never tried to prepare anything. He was always doing theatre and then moved to Mumbai with the goal of landing a career. He worked as a production assistant before becoming a creative conceptualize. And then there was television. he started directing on TV.

Despite the fact that Imtiaz began scripting for movies during his television days, he was not successful. So he kept watching television because he needed to keep his kitchen running. He had a lot of duties, he explained.

Imtiaz Ali's Movies
Socha Na Tha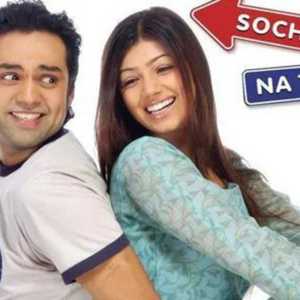 Socha Na Tha is a 2005 Hindi-language romantic comedy film released in India. Abhay Deol made his debut in the film, which also starred Ayesha Takia and Apoorva Jha. Imtiaz Ali makes his directorial debut with this movie. It got positive feedback. A boy is forced to meet a girl for an arranged marriage, but despite his refusal, they secretly become friends.

As things become more difficult and they both become engaged to different individuals, they realise they've fallen in love. Imtiaz Ali Ali builds Socha Na Tha on the irony of falling in love with someone chosen by your family, which is compounded by the fact that it is the same person you knowingly rejected.

Jab We Met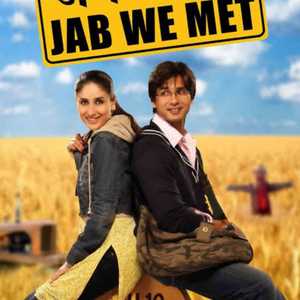 Imtiaz Ali wrote and directed the 2007 Indian Hindi-language romantic comedy film Jab We Met, which was produced by Dhilin Mehta under his label Shree Ashtavinayak Cine Vision. Shahid Kapoor and Kareena Kapoor co-star in their fourth film, with Tarun Arora, Saumya Tandon, and Dara Singh Randhawa in supporting parts.

The plot is set mostly in Mumbai, Bhatinda, and Shimla and follows Aditya Kashyap (Shahid), a distraught businessman who walks out of his corporate office and boards a train destined for Delhi, where he meets another passenger, a chatty Punjabi girl Geet Dhillon (Kareena). When he gets off the train, she is sent on, but they both end up being left behind.

Imtiaz spoke up to The Quint about the process of creating the story for 'Jab We Met'. The film was originally the result of a writing exercise that the director conducted with a friend. A man who wants to kill himself, suggested a buddy, while a girl in the train suggested Imtiaz. They then attempted to merge these two questions and think around the overall concept. Preity Zinta was initially promised the female role in 'Jab We Met,' while Bobby Deol was to play Aditya Kashyap.
Love Aaj Kal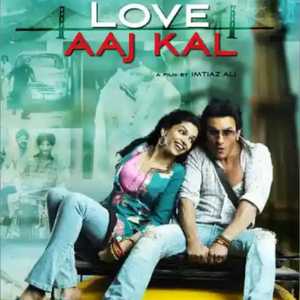 Imtiaz Ali directed the film, which was co-produced by Saif Ali Khan and Dinesh Vijan. Although the perspective of realizing one's soulmate has changed with time, the video depicts the emotion of pure love that never changes. Pritam and Salim-Sulaiman composed the soundtrack, and Irshad Kamil wrote the lyrics.

Love Aaj Kal, which was released on July 31, 2009, grossed $1.19 billion globally, proving to be a commercial success at the box office, and was the second-highest-grossing Hindi film of the year. It gained significant critical acclaim upon its initial release for its innovative tale, writing, director, dialogues, soundtrack, costumes, cinematography, and cast performances.

Teen Maar was recreated in Telugu (2011). Its spiritual sequel, also directed by Ali and starring Kartik Aaryan and Sara Ali Khan, was released in 2020. In its first week, Love Aaj Kal grossed 428.7 million (US$5.4 million) and 164 million (US$2.1 million) in its second week.

In India, Love Aaj Kal grossed 665 million rupees (US$8.3 million). Box Office India pronounced it a hit after making $892 million (US$11 million). The film grossed $1.19 billion worldwide, making it one of the year's highest-grossing films.
Rockstar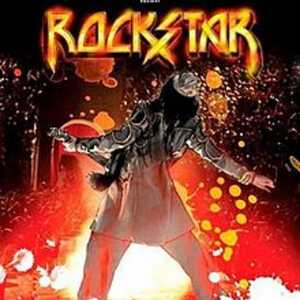 Rockstar is a 2011 Indian Hindi-language musical love drama film written and directed by Imtiaz Ali, produced by former Eros International head Sunil Lulla and Shree Ashtavinayak Cine Vision head Dhilin Mehta, starring Ranbir Kapoor and Nargis Fakhri, and soundtrack by A. R. Rahman.

The film also stars Moufid Aziz, Aditi Rao Hydari, Piyush Mishra, Shernaz Patel, and Kumud Mishra in supporting roles, as well as Ranbir Kapoor's grandfather Shammi Kapoor, who appears in a final silver-screen appearance after his death on August 14, 2011.

Rockstar got 10 nominations at the 57th Filmfare Awards, including Best Film, Best Director (Ali), and Best Female Debut (Fakhri), and won 5 awards, including Best Actor (Ranbir Kapoor) and Best Music Director (Rahman). The movie has earned a cult following over the years.
Highway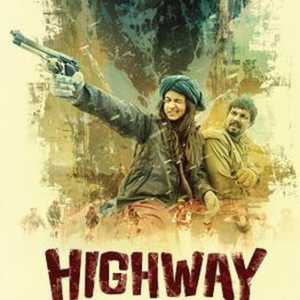 Imtiaz Ali wrote and directed the 2014 Indian Hindi-language road drama film Highway, which was produced by Sajid Nadiadwala. Alia Bhatt and Randeep Hooda feature in the flick. The film premiered in the Panorama section of the 2014 Berlin International Film Festival and was distributed globally on February 21, 2014.

Imtiaz Ali also wrote and directed the episode of the same name from the Zee TV anthology series Rishtey, which starred Aditya Srivastava and Kartika Rane. It narrates the narrative of a girl (Alia Bhatt) who learns freedom after being kidnapped for reasons that are later disclosed.
Highway got nine nominations at the 60th Filmfare Awards, including Best Actress (Bhatt) and Best Story (Ali), and won Best Actress (Critics).

Ali had stated that he was seeking for an older actress to pair with Hooda.
However, the character was given to Alia Bhatt, which had an impact on his film plot. He further stated, I needed a city sleek girl (Alia Bhatt) who had never been out. But the individual (Randeep Hooda) had to be someone who has lived and understood life .
Tamasha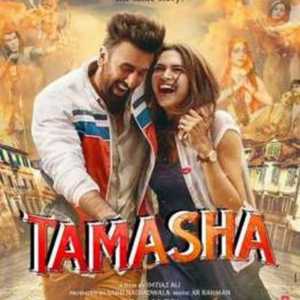 Imtiaz Ali wrote and directed the film, which was produced by Sajid Nadiadwala's Nadiadwala Grandson Entertainment. Ranbir Kapoor and Deepika Padukone star in it. A. R. Rahman scored the film music and soundtrack CD, while Irshad Kamil wrote the song lyrics.

In a drama-based non-linear screenplay, the film tells the story of the character Ved Vardhan Sahni (played by Kapoor) in three stages—as a 9-year-old child, a 19-year-old adolescent, and a 30-year-old adult—filmed briefly in Corsica, Indian cities—Shimla, Delhi, Gurgaon, Kolkata; followed by a two-day schedule in Tokyo.

Tamasha garnered four nominations at the 61st Filmfare Awards, including Best Actor (Kapoor) and Best Music Director (Rahman), winning Best Lyricist (Kamil for Agar Tum Saath Ho). The film won Best Actress at the 2016 Stardust Awards (Padukone). On the first day of release, the movie had a 40% occupancy rate.

The nett results for the first day were 10.94 crores (US$1.4 million). The film grossed 13.17 crore (US$1.6 million) on its second day. The film grossed 14.12 crore (US$1.8 million) on its third day. The film's total opening weekend collections were 38.23 crore (US$4.8 million) nett.
Imtiaz Ali's Upcoming films
Chamkila
Imtiaz Ali's next directorial venture, Chamkila, is based on the life of Amar Singh Chamkila. Back in March 2022, it was announced that the biography would star singer-actor Diljit Dosanjh, with Parineeti Chopra as Amarjot Kaur. According to a media portal report, Parineeti Chopra has been busy preparing for the role for the past few months.

Diljit Dosanjh and Parineeti have collaborated on various workshops. The filming will begin on December 11 and will last for two months. Breaks will occur in December and January 2023.

Imtiaz Ali's Career Timeline
Imtiaz Ali's Controversies
Imtiaz controversy with Bobby Deol
When discussing the industry and how sometimes even friends betray friends, Bobby confesses that he was meant to star in 'Jab We Met,' but was misled out of a role. According to the website, he stated, I was also supposed to do Jab We Met. It was called Geet back then. I saw Socha Na Tha and immediately went out to Imtiaz, telling him that he's an excellent storyteller with a bright future. When I informed him I wanted to collaborate with him, he already had the script for (what is now) Jab We Met ready. He was on the lookout for financing...

He stated that the production house he approached was not interested in Imtiaz Ali, and Kareena Kapoor was also not interested. Then he learned that Shahid Kapoor and Kareena had been cast in the project. ...Suddenly, I read that Ashtavinayak had signed Imtiaz for Jab We Met, and Kareena is doing the film! he explained. And she had cast her then-boyfriend, Shahid Kapoor, in the role. Wow, I thought. A sizable industry. We were also supposed to do Highway together, but he went off on his own. But I have no ill will against him.
Imtiaz Ali's Networth
Imtiaz Ali Alis networth is $7 million. His income is 2-3 crores per film. He owns a BMW 6 Series GT.
Imtiaz Ali's Awards
Imtiaz Ali won Filmfare Awards Best Dialogue for Jab We Met in 2008
Imtiaz Ali won IIFA Awards for Best Dialogue for Jab We Met in 2008
Interesting facts about Imtiaz Ali
He is Arif Ali's brother, and he made his directorial debut with the film Lekar Hum Deewana Dil (2014).
He resided with his aunt at Krim Mansion in Jamshedpur throughout his mid-term schooling. The house was attached to a Cinema Hall, where he frequently saw movies for free. He became friends with the Cinema Hall's projectionist and used to watch him change the Film-Reels.
He struggled in school and failed the ninth grade. His inner-soul was shaken by his failure, but his father urged him to study hard and pursue the Civil Services.
He moved to Delhi and enrolled in Hindu College at the University of Delhi.
He also took an advertising and marketing course to become a copywriter.
Kunal Kohli employed him as a glorified tape boy at Zee TV for Rs 1,500 per month.
As a writer for Crest Communications, his job was to feed TV programmers. He had to sit in front of the computer for 17 hours a day.
He wrote the story for Socha Na Tha and approached Sunny Deol, who accepted to work with him after discovering that Sunny Deol was looking for a script to launch his paternal cousin Abhay Deol.
He mentioned in an interview that he is quite confused about his personality, which is often represented in the characters in his films.
In April 2020, during the national lockdown following the Corona outbreak, he took to Instagram to recall his first car, a Maruti 800.
Imtiaz Ali's Profile Summary
Social Media
Frequently Asked Questions