Alia Bhatt | Movies, Age, Biography, Net Worth, Daughter

Salatiya Baig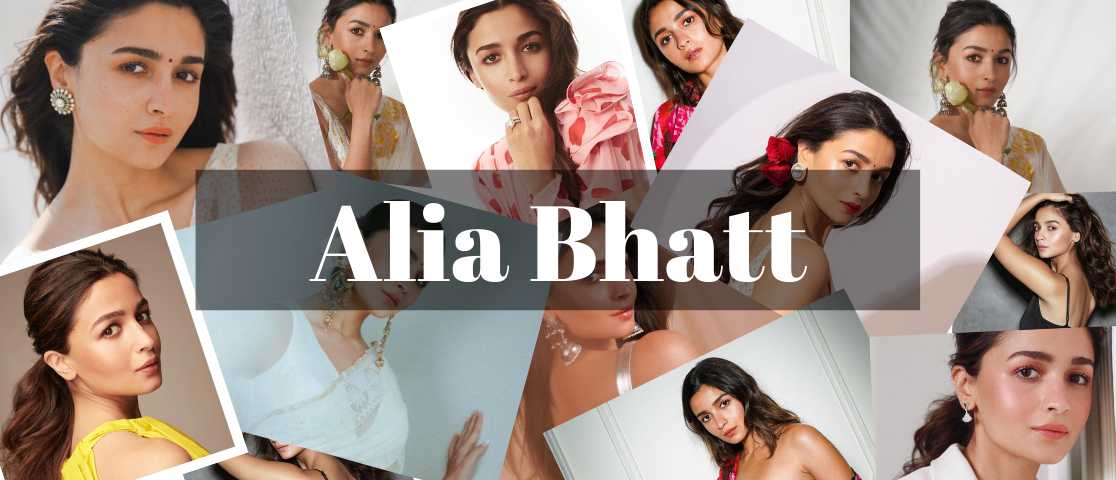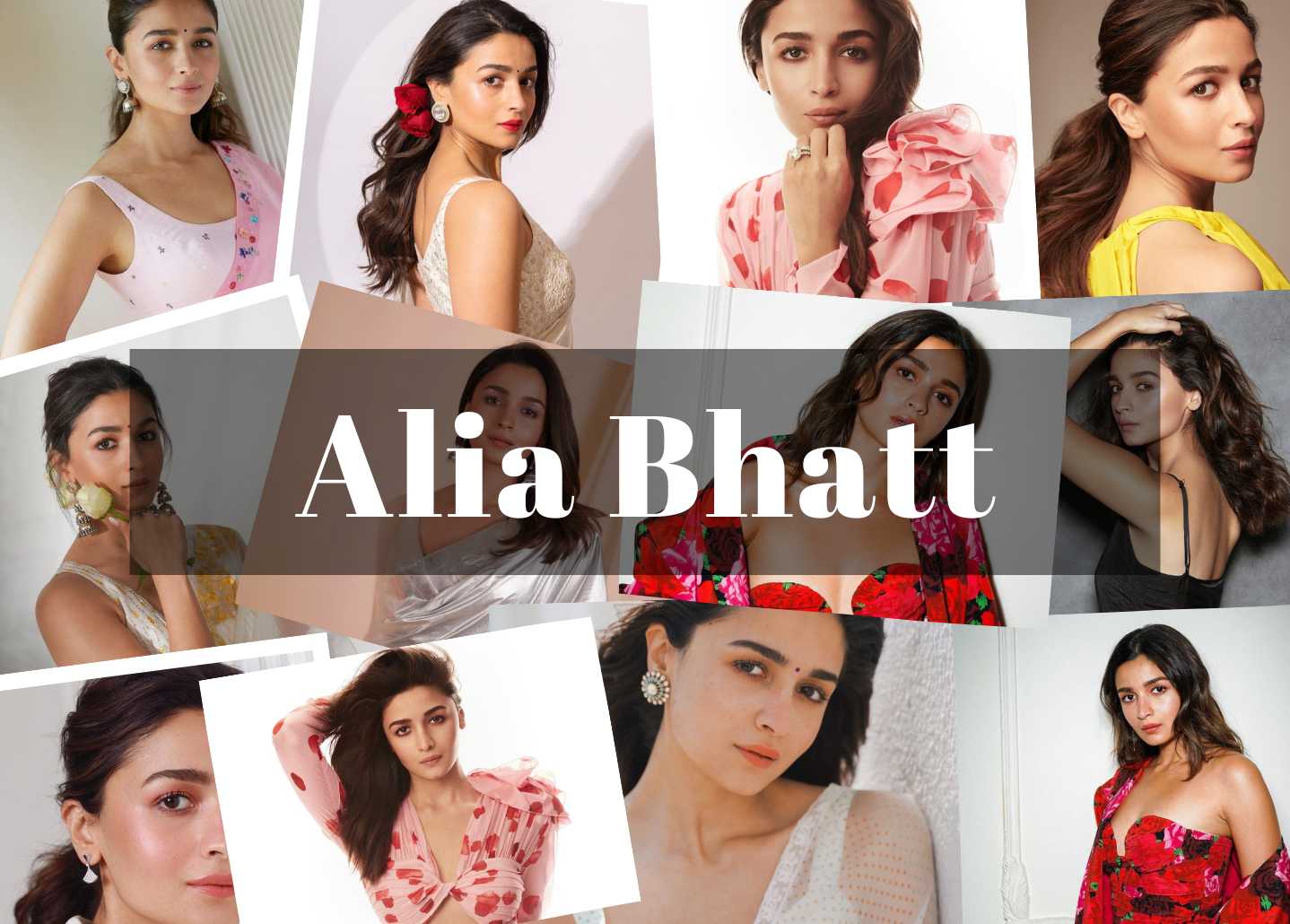 Alia Bhatt's Age and Biography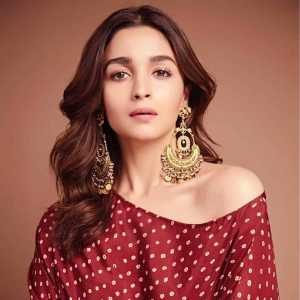 Alia Bhatt is the most successful actress in the Bollywood film industry. Alia Bhatt is also known to be one of the highest-paid actors in Bollywood. Alia Bhatt's birthday is on 15th March. As of 2022, Alia Bhatt is 28 years old. Alia Bhatt was born in 1993. Alia Bhatt's place of birth is Mumbai, Maharashtra. Alia Bhatt's zodiac sign is Pisces. In the year 2022, Alia Bhatt completed Ten years in the film industry.

In addition to other honors, Alia Bhatt has won four Filmfare Awards. Alia Bhatt is one of the highest-paid actresses in India. Alia Bhatt has been included in Forbes India's Celebrity 100 list since 2014 and Forbes Asia's 30 Under 30 list in 2017.

Alia Bhatt, who was raised in the Bhatt household, is the daughter of actor Soni Razdan and director Mahesh Bhatt. In Karan Johar's teen drama Student of the Year, Alia Bhatt played her first major part after making her acting debut as a child in the 1999 thriller Sangharsh. As a kidnapping victim in the road drama Highway, Alia Bhatt won the Filmfare Critics Award for Best Actress. She later established herself with leading roles in several movies made by Karan Johar's studio Dharma Productions, including the love stories 2 States, Humpty Sharma Ki Dulhania, and Badrinath Ki Dulhania; and the coming-of-age drama Dear Zindagi.

For her roles as a Bihari immigrant in the criminal drama Udta Punjab, an undercover spy in the suspenseful drama Raazi, and the turbulent girlfriend of an aspiring rapper in the musical drama Gully Boy, Alia Bhatt earned three Filmfare Awards for Best Actress. After two underwhelming movies, Alia Bhatt got an appreciation for her portrayal of the title character in Gangubai Kathiyawadi. Alia Bhatt founded the environmental movement CoExist in addition to appearing in movies and launching her own apparel and handbag line. Seven of Alia Bhatt's movie songs have been performed by the actress, including the 2014 single Samjhawan Unplugged.

Keep reading to know more about Alia Bhatt's biography, family, age, birthday, boyfriend, husband, height, new movies, upcoming movies, career timeline, school, college, education, and to see exclusive Alia Bhatt photos.

Claim Your FREE Celebrity Shoutout
✕
Claim Now!
Alia Bhatt's Family and Alia Bhatt's Education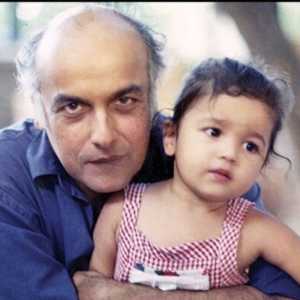 Alia Bhatt is a young and successful actress famous for her roles in Indian films. Alia Bhatt's Father is Mahesh Bhatt, the Indian film director, and Alia Bhatt's Mother is Soni Razdan, an actress. Alia Bhatt was on March 15, 1993. Alia Bhatt's age is 29 years as of 2022. Soni Razdan, Alia Bhatt's mother, is of Kashmiri Pandit and British German origin, and Mahesh Bhatt, Alia Bhatt's father, is of Gujarati descent. Alia Bhatt has citizenship in the United Kingdom. Shaheen, Alia Bhatt's sister, and Pooja Bhatt and Alia Bhatt's brother, Rahul Bhatt, her half-siblings. Her paternal cousins are the actors Emraan Hashmi and Mohit Suri, and her uncle is the producer Mukesh Bhatt. Alia Bhatt attended the Jamnabai Narsee School, however, she left after her 12th-grade year to focus on performing.

According to Alia Bhatt, when describing her early years, I was raised in a pretty modest and grounded manner. The pleasures that others expected me to enjoy because I am Mahesh Bhatt's daughter were not present for me." Alia Bhatt did not have a strong relationship with her father as a child; Soni Razdan has said that she raised her children primarily alone because their husband showed little interest in them. Alia Bhatt has stated that she initially became aware of her desire to become an actress while practising for the school chorus in kindergarten.


Talk To Similar Celebrities
Alia Bhatt's Boyfriends And Relationships
Alia Bhatt is one of the most beautiful actresses in the Bollywood industry as well as in the entire globe. Alia Bhatt has always charmed everyone with her pretty and soft looks as well her beautiful and bubbly personality. If you have someone like Alia Bhatt in your life then it's a win for you because not only you have a pretty human in your life but also a wonderful support system. Alia Bhatt is a complete package with fun and innocence and everything you need in a potential partner.

Talking about Alia Bhatt's love life, she's had relationships in the past. Alia Bhatt's first boyfriend was Ramesh Dubey. They both attended Jamnabai Narsee School, the same high school. Ramesh Dubey stays quite far away from the spotlight and social media, thus there aren't many images of him online. However, we may infer that they might have been in the same class, which would have been the beginning of their relationship.

Before Alia Bhatt entered the Bollywood industry, she dated Ali Dadarkar despite him having a name in the industry. Ali was Alia's second boyfriend, and they dated for a considerable amount of time. The insiders claimed that Alia Bhatt and Ali appeared to be seriously involved. They frequently appeared in photos together and were seen hanging around or going to events.
Siddharth Malhotra and Alia Bhatt's romance has been widely reported. Together, Siddharth Malhotra and Alia Bhatt made their Bollywood debuts, and the two of them collaborated in two movies. It was clear that the two were more than just buddies, despite neither of them confirming the rumours.

There were dating rumours about Alia Bhatt and Varun Dhawan floating around the Bollywood industry. With the hugely successful Student of the Year being their first project together, the two of them went on to appear in two more films. However, Varun already had a girlfriend, so the rumours gradually died down.

Sunil Mittal, one of the well-known business tycoons, is the father of Kevin Mittal. There were rumours of Alia Bhatt and Kevin Mittal dating all over the place. Alia and Kavin became good friends after meeting at a seminar. The two of them abruptly parted ways.
Alia Bhatt's Marriage With Ranbir Kapoor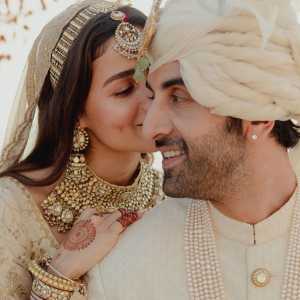 After investing in a number of relationships, Alia Bhatt found her prince charming. Alia Bhatt started dating Ranbir Kapoor in 2017. They officially announced their relationship at Sonam Kapoor's wedding when the couple appeared together on the occasion. Alia Bhatt recently got married to Ranbir Kapoor, one of the most popular actors in India.

Alia Bhatt confessed in an interview in 2014 that she has a huge crush on Ranbir Kapoor and wishes to marry him. Seeing the couple tying the knot and officially starting their journey as a married couple on the 14th of April 2022 really filled everybody's heart. Fans also say that Alia Bhatt manifested her wedding and came true. Alia Bhatt and Ranbir Kapoor are truly the power couple of B-Town. The couple has recently announced the news of them welcoming a member in their family. Alia Bhatt posted a picture on her Instagram where the couple looked happy looking at the sonography of their soon-to-come baby. Alia Bhatt captioned the post as Our baby…coming soon.
Alia Bhatt's Daughter
On November 6, 2022, Alia Bhatt and Ranbir Kapoor welcomed their little princess. Fans have been anxious to learn more about the infant since Bollywood stars announced the good news. The actress gave birth to her daughter at HN Reliance Foundation Hospital in Girgaon, Mumbai.

The actress and Ranbir announced the birth of their baby girl in an Instagram post. There are now rumors that the couple has chosen a name for their daughter that is a homage to the late renowned actor and Ranbir Kapoor's father Rishi Kapoor. Alia Bhatt and Ranbir Kapoor daughter's name is Raha. Alia revealed that Raha's grandmother, Neetu Kapoor Chose this name for her.
Alia Bhatt's Movies List and Career
Alia Bhatt's First Movie- Student Of The Year (2012)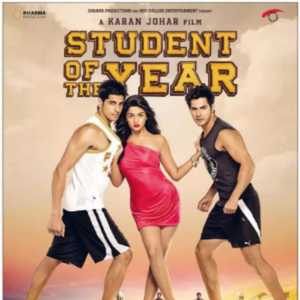 With Sidharth Malhotra and Varun Dhawan in the teen drama Student of the Year, directed by Karan Johar, Alia Bhatt played her first leading role. 500 girls participated with Alia Bhatt for the audition, from which she was chosen after shedding 16 kg. In her role as a sophisticated adolescent girl embroiled in a love triangle, Alia Bhatt. A coming-of-age romantic comedy-drama movie in the Hindi language from 2012, Student of the Year was directed by Karan Johar, written by Rensil D'Silva and Niranjan Iyengar from Johar's uncredited story, and produced by Gauri Khan and Hiroo Yash Johar under the banners of Dharma Productions and Red Chillies Entertainment.

Shah Rukh Khan presented and co-produced, was one of the highest-grossing Bollywood movies of 2012 when it was released on October 19, 2012, across India. It garnered mixed reviews, although the three leads' performances and the soundtrack also received accolades. Anupama Chopra of Hindustan Times saw similarities between Kareena Kapoor's Pooja "Poo" Sharma in Karan Johar's Kabhi Khushi Kabhie Gham... (2001) and her role Shanaya Singhania, but said that her performance lacked "the murderous mentality." At the box office, Student of the Year brought approximately 960 million yen (about US$13 million).
Alia Bhatt's Movie- Highway (2014)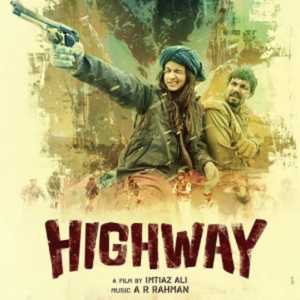 Alia Bhatt was desperate to play a better character after the critical reviews for Student of the Year, and she found it in Imtiaz Ali's road movie Highway (2014). In the film, Alia Bhatt played a lonely adolescent who experiences Stockholm syndrome after being kidnapped. The emotional and physical demands of the role were challenges for Alia Bhatt, who took diction lessons to sharpen her Hindi. Several scenes were improvised on set based on Bhatt's reactions while Imtiaz Ali shot the movie in order. Since it was the first time she encountered circumstances that were dissimilar from her own affluent background, Alia Bhatt has claimed that numerous aspects of her character's path paralleled her own.

The film was released globally on February 21, 2014, and it premiered in the Panorama section of the 2014 Berlin International Film Festival. The movie is based on the Aditya Srivastava and Kartika Rane-starring episode of the Zee TV anthology series Rishtey with the same name, which was also written and directed by Imtiaz Ali. It depicts the tale of a girl who, after being abducted, finds freedom for reasons that will later become clear. Positive reviews of this movie were given.Alia Bhatt received a nomination for Best Actress and took home the Filmfare Critics Award for Best Actress. The following Alia Bhatt role was in Vikas Bahl's Going Home, a short film on women's safety.
Alia Bhatt's Movie- 2 States (2014)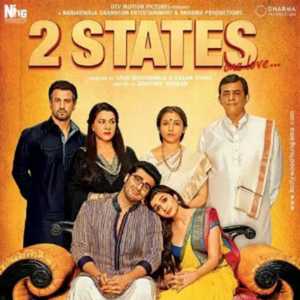 Alia Bhatt continued to work with Dharma Productions, Johar's production firm and appeared in the love story 2 States which was released in 2014. Based on Chetan Bhagat's 2009 novel 2 States: The Story of My Marriage, is a 2014 Hindi-language romantic comedy-drama movie directed by Abhishek Varman and written by Bhagat. The movie was jointly produced by Karan Johar and Sajid Nadiadwala under their respective labels, Dharma Productions and Nadiadwala Grandson Entertainment, with a total budget of 320 million (US$4.0 million). Varman directed it on his directorial debut. Amrita Singh, Ronit Roy, Revathi, and Shiv Kumar Subramaniam also appear in the supporting cast of the movie 2 States, which stars Arjun Kapoor and Alia Bhatt in the key roles.

With the aid of a tutor, Alia Bhatt learned to deliver her lines in Tamil for the part of a brash Tamil girl. The movie was released in theatres worldwide on April 18, 2014, thanks to UTV Motion Pictures' distribution. The movie, which received praise for its soundtrack, cast performances, script, and directing, made 1.75 billion yen (US$22 million) in global markets, making it both a critical and financial triumph. Two awards were given to 2 States at the 60th Filmfare Awards, where it was nominated in eight categories and won two: Best Music Director (Shankar-Ehsaan-Loy) and Best Debut Director (Varman).
Alia Bhatt's Movie- Humpty Sharma Ki Dulhania (2014)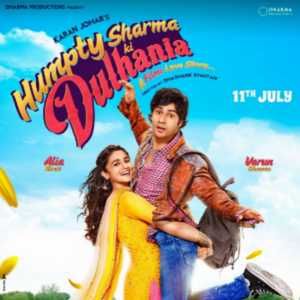 In 2014, Shashank Khaitan, a relative unknown, wrote and directed the romantic comedy movie Humpty Sharma Ki Dulhania, which was made by Dharma Productions. Starring in it Late Sidharth Shukla, Alia Bhatt, and Varun Dhawan. On July 11, 2014, the motion picture Humpty Sharma Ki Dulhania was released. It was a commercial success with a 119 crore global gross.

Alia Bhatt portrayed a Punjabi woman named Kavya Pratap Singh, who had an affair before being married. Kavya's family had already fixed her marriage with an NRI but she was already in love with a guy from college. The movie entangles various emotions of Kavya and Humpty and how they complete their journey throughout the whole movie.

The movie served as writer-director Shashank Khaitan's feature film debut and was dubbed by Karan Johar as an homage to Dilwale Dulhania Le Jayenge (1995). Both movies were financially successful, grossing more than 1 billion yen (about US$13 million) each globally. The successes of Alia Bhatt in 2014 launched her career.
Alia Bhatt's Movie- Shaandaar (2014)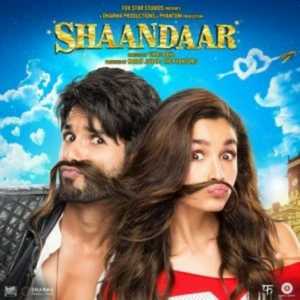 For the romantic comedy Shaandaar, Alia Bhatt was paired with Shahid Kapoor where he played the role of an insomniac, who is not able to sleep at night. The pair falls in love while attending a destination wedding of Alia's sister. After the main leads are in love they eventually get rid of their insomnia and are finally able to sleep and dream.

With Pankaj Kapoor and Sanjay Kapoor playing supporting roles, it has Shahid Kapoor and Alia Bhatt in the key roles. The movie was produced by Anurag Kashyap and Vikramaditya Motwane and directed by Vikas Bahl. With Pankaj Kapur and Sanjay Kapoor playing supporting roles, it has Shahid Kapoor and Alia Bhatt in the key roles.

The film's production in Leeds started in August 2014, and it was released on October 22, 2015. When reviewing the movie for Mumbai Mirror, Kunal Guha stated that Bhatt "socks life into her character but fails to pump any into this film." Shaandaar had a poor commercial performance.
Alia Bhatt's Movie- Kapoor and Sons (2016)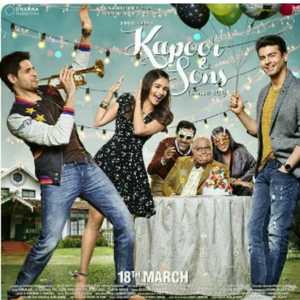 Alia Bhatt started the year 2016 with a supporting part in the critically acclaimed and financially successful ensemble drama Kapoor & Sons. Starring Sidharth Malhotra, Fawad Khan, Alia Bhatt, Ratna Pathak Shah, Rajat Kapoor, and Rishi Kapoor, the movie explores themes of a dysfunctional family.

The movie portrays two estranged brothers who return to their dysfunctional family after their grandfather suffers a cardiac arrest. This is Malhotra and Bhatt's second collaboration after their debut in Student of the Year.

It was produced on a 28-crore rupee budget, premiered in theatres on March 18, 2016, and won praise from critics for its narrative, director, and cast members' performances. Kapoor & Sons was a huge success, grossing 148 crore rupees worldwide, and got numerous honors and nominations, including five Filmfare Awards.
Alia Bhatt's Movie- Udta Punjab (2016)
The next year, in the criminal drama about drug usage Udta Punjab (2016), written and directed by Abhishek Chaubey, Alia Bhatt played an impoverished Bihari immigrant. Alia Bhatt prepared for the challenging role by studying drug misuse documentaries and learning the Bihari dialect in addition to the more lighthearted roles she had previously portrayed. The Central Board of Film Certification sought significant censorship before the movie could be released because it believed it painted a poor picture of Punjab.

The movie was later approved for exhibition by the Bombay High Court with one scene omitted. As a result, the producers were instructed to reduce the movie 89 times in total. On June 13, 2016, the Bombay High Court overturned the injunction and authorised the nationwide release of the movie, albeit with one screenplay revision. The movie's global debut took place on June 17, 2016. Udta Punjab, which cost 340 million rupees (US$4.3 million), was a domestic commercial hit and made about 960 million rupees (US$12 million) globally. It received high praise from critics, and the movie took up four prizes at the 62nd Filmfare Awards, including Best Actress and Best Actor - Critics.
Alia Bhatt's Movie- Dear Zindagi (2016)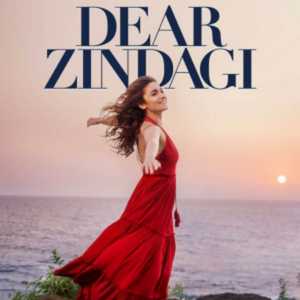 Gauri Shinde is the writer and director of the coming-of-age drama film Dear Zindagi, which was released in 2016 in Hindi. It was made by Red Chillies Entertainment, Dharma Productions, and Hope Productions on behalf of Gauri Khan, Karan Johar, and Shinde. Alia Bhatt is the movie's lead, with supporting performances by Ira Dubey, Kunal Kapoor, Angad Bedi, Ali Zafar, Yashaswini Dayama, and Rohit Suresh Saraf.

Shah Rukh Khan also appears in the movie in an extended cameo as Dr. Jehangir Khan. The protagonist of the story is an aspiring filmmaker who is unhappy with her life. She meets a free-spirited psychologist who gives her a fresh outlook on things.

The movie was released in North America on November 23, two days before it was released internationally on November 25, and it was well-received. The screenplay, dialogues, themes, director, music, and performances, in particular, were praised. At the box office, the movie brought about 1.39 billion yen ($17 million). It was nominated for several Bollywood award ceremonies.
Alia Bhatt's Movie- Badrinath Ki Dulhania (2017)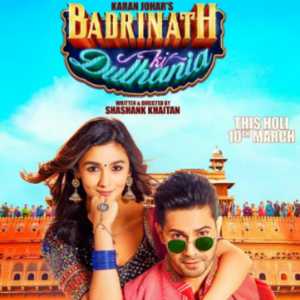 With Alia Bhatt's subsequent film, the romantic comedy Badrinath Ki Dulhania (2017), which saw her team up once more with Varun Dhawan, the successful movie run continued. In the film, Alia Bhatt plays a young woman who defies the patriarchal expectations of her chauvinistic fiance Varun Dhawan and refuses to live up to them.

The second film in the Dulhania series is Badrinath Ki Dulhania. Panvel, Singapore, and Kota served as the locations for the main shooting, which started in May 2016. The movie received a theatrical release on March 10, 2017, the Holi weekend, and went on to become a great commercial success, grossing more than 201 crores globally.

It was nominated for eight Filmfare Awards, including Best Film, Best Director, Best Actor, and Best Actress. Arijit Singh also took home the prize for Best Male Playback Singer. Badrinath Ki Dulhania earned Alia Bhatt a Filmfare nomination for Best Actress.
Alia Bhatt's Movie- Raazi (2018)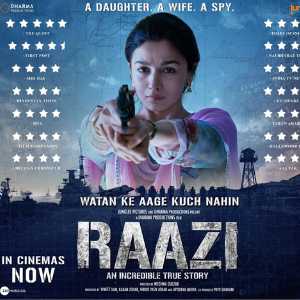 Meghna Gulzar, Karan Johar, Hiroo Yash Johar, and Apoorva Mehta, working under the aegis of Junglee Pictures and Dharma Productions, directed the 2018 Indian spy action thriller Raazi. Vicky Kaushal, Rajit Kapur, Shishir Sharma, and Jaideep Ahlawat play supporting parts alongside Alia Bhatt, who plays the lead. The story of an Indian Research and Analysis Wing (RAW) agent who, at her father's request, marries a family of military personnel in Pakistan to convey information to India before the Indo-Pakistani War of 1971 is based on Harinder Sikka's 2008 novel Calling Sehmat. Raazi's main photography commenced in Mumbai in July 2017 and was finished on October 27, 2017. The movie was shot across several locations including Patiala, Nabha, Malerkotla and Doodhpathri.

Raazi was released on May 11, 2018. Raazi, which cost 350 million rupees ($4.4 million), went on to earn 1.96 billion rupees ($25 million) globally, making it one of the highest-grossing Indian movies with a female lead. It was also well received by critics, who praised Meghna's directing and Bhatt's acting. At the 64th Filmfare Awards, Raazi was nominated 15 times and won 5 times, including Best Film, Best Director, and Best Actress for Alia Bhatt. Raazi ended up being one of the highest-grossing Hindi films with a female lead, and due to its success, Box Office India led to credited Alia Bhatt as the most successful contemporary actress in Hindi cinema. Alia Bhat won another Best Actress award at Filmfare. Early in 2019, Alia Bhatt established her own production firm, Eternal Sunshine Productions.
Alia Bhatt's Movie- Gully Boy (2019)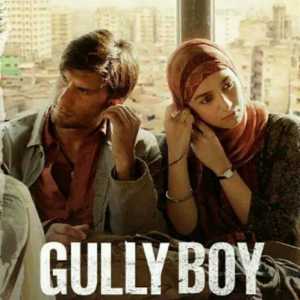 Gully Boy is a 2019 Indian musical drama film in the Hindi language that was written and directed by Zoya Akhtar. Under the auspices of Tiger Baby Films and Excel Entertainment productions, Ritesh Sidhwani, Farhan Akhtar, and Akhtar produced the movie. American rapper Nas served as executive producer.

Along with Alia Bhatt, Kalki Koechlin, Siddhant Chaturvedi, Vijay Varma, Amruta Subhash, and Vijay Raaz in supporting parts, it stars Ranveer Singh as the film's title character. The movie is a coming-of-age tale about Mumbai's Dharavi slum resident and aspiring street rapper Murad Ahmed, whose life was inspired by those of Indian rappers Divine and Naezy.

Gully Boy became the second movie to win all four acting categories, 21 years after Kuch Kuch Hota Hai, winning a record 13 Filmfare Prizes, the most for a single movie in a year. These awards were Best Film, Best Director, Best Actor, and Best Actress. At the Bucheon International Fantastic Film Festival in South Korea, it received the NETPAC Award for Best Asian Film. It was also chosen as India's submission for the 92nd Academy Awards' Best International Feature Film category, although it did not receive a nomination.
Alia Bhatt's Movie- Kalank (2019)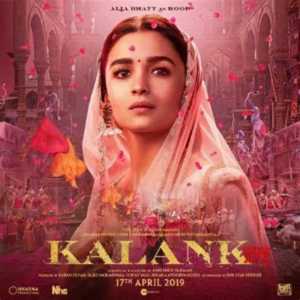 The 2019 ensemble historical drama Kalank was Alia Bhatt's highest-budget movie to date. Varun Dhawan and Alia Bhatt played star-crossed lovers in the 1940, as the film was set before India was divided. Abhishek Varman directed the 2019 Indian love drama Kalank, which was also produced by Sajid Nadiadwala under Nadiadwala Grandson Entertainment and Karan Johar, Hiroo Yash Johar, and Apoorva Mehta under Dharma Productions. Fox Star Studios served as the film's presenter and distributor. Starring Madhuri Dixit, Sonakshi Sinha, Alia Bhatt, Varun Dhawan, Aditya Roy Kapur, and Sanjay Dutt, the movie is set in pre-independence British society.To strengthen her Urdu speaking skills, Alia Bhatt studied the Pakistani television series Zindagi Gulzar Hai. Alia Bhatt also watched the 1960s and 1980s period pieces Mughal-e-Azam and Umrao Jaan.

The movie was released on April 17th, 2019 on 5,300 screens throughout the world, making it the biggest Bollywood release of the year thus far. The movie made about 146.31 crore in revenue. When the movie first came out, it received mixed reviews, with some criticising the directing, script, plot, and length while others praising the music, visuals, art direction, and acting of the actors. However, it failed at the box office. But many applauded Madhuri Dixit for her subdued performance. Following Disney's acquisition of 21st Century Fox, Fox Star Studios distributed Kalank as its first movie.
Alia Bhatt's Movie- Gangubai Kathiawadi (2022)
Sanjay Leela Bhansali is the director of the 2022 Hindi-language biographical crime drama film Gangubai Kathiawadi, which he also co-produced with Jayantilal Gada. Ajay Devgn has a lengthy cameo appearance in the movie, which also stars Shantanu Maheshwari, Vijay Raaz, Indira Tiwari, Seema Pahwa, and Alia Bhatt as the title character. The movie is partially inspired by the biography of Ganga Jagjivandas Kathiawadi, also known as Gangubai Kothewali, whose narrative was chronicled in S. Hussain Zaidi's book Mafia Queens of Mumbai. A modest girl from Kathiawad who had no choice but to accept destiny's ways and make it work in her favour is portrayed rising to prominence in the movie. On February 16, 2022, Gangubai Kathiawadi had its world premiere at the 72nd Berlin International Film Festival. On February 25, 2022, it was shown in theatres.


On its first day, Gangubai Kathiawadi brought in 10.50 crore at the domestic box office. The movie brought in a total of 13.32 crore on day two. The movie brought in 15.30 crore on the third day, bringing the domestic weekend total to 39.12 crore. The movie made 153.69 crore in India and 55.56 crore elsewhere as of April 14, 2022, for a total worldwide gross collection of 209.25 crore, paying its production costs and succeeding on the box office. The movie earned over 209.25 crore (US$26 million) globally, ranking third among Hindi movies of 2022 in terms of box office revenue.
Alia Bhatt's Launches her Meternity Wear Line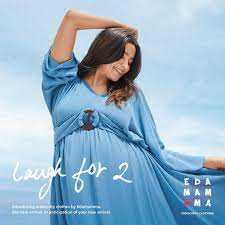 While pregnant with her first child with Ranbir Kapoor, Alia Bhatt debuts her own collection of maternity clothing. The apparel line debuts two years after Alia started a start-up company named Ed-a-mamma in the kids wear sector. The actor, 29, shared some of the designs with her followers on Instagram along with the news of her most recent business endeavour.

Edamamma Maternity Wear - crafted with a lot of love - for mama-beans, Alia wrote in the caption of the video she shared on Instagram. Launching on October 14th! In the video, Alia can be seen doing yoga outside while wearing a tee with the phrase "Baby in process" inscribed on it, as well as standing in a basic olive green sleeveless dress with her hand on her growing baby bump. There are other images of her lounging on the grass in a beige suit beside a pool and reading a book.

Alia Bhatt Movie- Brahmastra (2022)
Alia Bhatt was recently seen in the fantasy film Brahmastra, the first of a planned trilogy that took five years to shoot, and will feature Alia Bhatt opposite Ranbir Kapoor.

Ayan Mukerji's universe of Brahmastra Part One: Shiva, is released on 9th September and gained a positive response from Critics and fans. The screenplay also features beautiful melodies, powerful VFX, and Ranbir Kapoor and Alia Bhatt's chemistry. The movie is full of shocks that will make you go, WOW, and it includes excellent casting as well as beautiful picturization: Review Given by Zee News.

Talking About Alia Bhatt's Role, Alia maintains a stunning appearance throughout and once again demonstrates her acting prowess. Isha is Shiva's ideal mate from the opening scene, when he first notices her during the Dussehra celebration, through the dramatic conclusion. Along with her, Amitabh Bachchan, Mouni Roy, and Nagarjuna's Roles were also praised by the audience. It Successfully got Positive ratings from the media. It received 4/5 Stars from Critics.

Alia Bhatt and Karan Johar will collaborate once more on his upcoming romance comedy Rocky Aur Rani Ki Prem Kahani, which also stars Ranveer Singh. Additionally, Alia Bhatt will star in Jee Le Zaraa, directed by Farhan Akhtar, and the Netflix spy movie Heart of Stone, along with Priyanka Chopra and Katrina Kaif.
Alia Bhatt's New & Upcoming Movies
Heart of Stone
A CIA operative named Rachel Stone is the only woman preventing the loss of her powerful, international organization's most prized and dangerous asset.

The next American spy action thriller film Heart of Stone, which Greg Rucka and Allison Schroeder wrote the screenplay for, is being directed by Tom Harper. Jamie Dornan, Alia Bhatt, and Gal Gadot appear in the movie.

You know what you signed up for-no friends, no relationships, the voiceover says as the video begins. Our work is too significant. The next several seconds consist of nothing less than a fast succession of deserts, explosions, dark and dreary highways, and a glimpse of a perplexed Alia.


Heart of Stone promises to be a very epic novel. It's a very real, gritty action thriller. Gal says in the trailer, We really wanted to make sure we kept it authentic so people could experience the anguish. She assumes the role of protagonist and CIA operative Rachel Stone. It contains personalities that you can relate to and feel for, says Alia Bhatt. Keya Dhawan is the name of Alia Bhatt's character, but little is known about her. The movie will have a vast scope, according to Jamie Dornan's pledge.


Heart of Stone is slated for release by Netflix in 2023.
Jee Le Zara
With three A-list actresses—Alia Bhatt, Katrina Kaif, and Priyanka Chopra—Farhan Akhtar has revealed his upcoming road-trip film, Jee Le Zaraa, which was scripted by Zoya Akhtar and Reema Kagti in collaboration. The news of three formidable ladies teaming up for the ambitious Excel Production film Jee Le Zaraa instantly went viral on the internet.
Alia Bhatt Movie List and Career Timeline
Alia Bhatt's Net Worth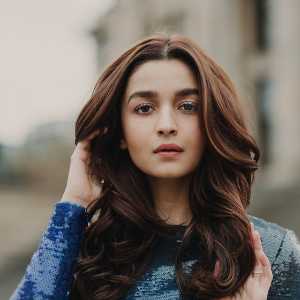 Alia Bhatt is the most successful actress in the Bollywood film industry. Alia Bhatt is also known to be one of the highest-paid actors in Bollywood. Alia Bhatt estimated net worth is around $21.7 million in total. In Indian rupees, Alia Bhatt's net worth is approximately 165 crores. Based on her audacious actions and talent, Alia Bhatt receives remuneration of Rs 10 crores for each film. For brand promotion, she demands at least Rs 10 crore and Rs 20 crore. In 2021, Alia Bhatt earned a salary of around 20 crores annually. Year over year, Alia Bhatt's net worth grows by 10%.

Alia Bhatt is known to be the most talented and versatile actress in the industry. Alia Bhatt charges around 9 to 10 crore per movie. Apart from movies, Alia Bhatt also earns a huge amount from brand endorsements. Alia Bhatt also makes a lot of money from her Youtube channel as well with over 1.7 million subscribers.

Alia Bhatt is also an automobile enthusiast as she owns a variety of high-end vehicles. Alia Bhatt has a beautiful collection of various luxurious cars. Alia Bhatt owns a Range Rover Vogue which costs 1,6 crore, it is considered to be the most expensive SUV in her possession. Audi Q7 is the second luxury car that Alia Bhatt owns. Alia Bhatt also owns an Audi Q5 which she brought when she started her career in Bollywood. Apart from SUV, Alia Bhatt also owns a luxury sedan, Audi A6. The vehicle costs around 56 Lakhs INR. Alia Bhatt also owns a BMW 7 Series.

Alia Bhatt also endorses a number of brands be it Indian or International brands. Alia Bhatt collaborates and has partnerships with various brands around the globe. Brands like Garnier, Maybelline, Coca Cola, Cadbury Perk, Furlenco, Nestle Fruita Vitals, Idee etc are some of the brands that Alia Bhatt endorses. Alia Bhatt has been the face of Garnier for the last 4 years. Alia Bhatt charges 1 to 2 crore a day for any brand endorsement.
Alia Bhatt's Controversies
The Saifai Mahotsav Controversy
When she appeared at the contentious Saifai Mahotsav in 2014, Alia Bhatt as well as celebrities like Salman Khan and Madhuri Dixit caused a stir. Recall that it was a function held at Saifai, the hometown of Samajwadi Party chief Mulayam Singh Yadav. Sharp criticism was leveled at the event for being a star-studded cultural spectacle that wasted significant financial resources that could have been used to help Muzaffarnagar riot victims. When questioned about taking part in the event, Alia Bhatt defended herself by saying, "We are not sadists who went to Saifai and felt glad about those who were suffering! However, I do regret being unaware. I simply believe that it isn't fair to call us inhuman."
The Notorious Koffee With Karan Squabble
In her debut film Student of the Year, Alia Bhatt made her Bollywood debut by playing a wealthy, affluent student who erred on the side of non-intellectualism. Who knew, though, that Alia Bhatt would reveal details of her knowledge of political history in an interview with a chat host. Alia Bhatt received a tonne of online trolling for her terrible error and was called "Beauty without brains." She appeared in an episode with Sidharth Malhotra and Varun Dhawan, and she said, "Prithviraj Chauhan," when Karan Johar questioned her about the President of India.
The AIB Roast Controversy
The over-the-top humour at the AIB roast, which was widely criticised for being offensive, didn't stop viewers from laughing aloud at the funny way in which all celebrities were mocked. Everyone accepted it with good humour, but many of them ended up in hot water when the roast sparked a heated debate. Because she participated actively in the audience, Alia Bhatt also received a FIR and an arrest warrant.
Alia Bhatt's Achievements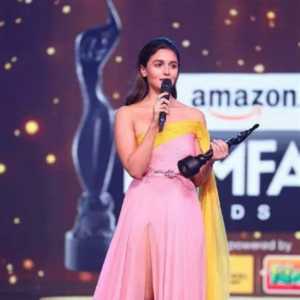 Apsara Film Producers Guild Awards- Best Actress for Highway, 2015 (Nominee).
Apsara Film Producers Guild Awards- Best Actress for 2 States, 2015 (Nominee).
Apsara Film Producers Guild Awards- Best Actress for Student Of The Year, 2013 (Nominee).
Asian Film Critics Association Awards- Best Actress for Gully Boy, 2020 (Nominee).
Awards Of International Indian Film Academy- Best Actress in a Leading Role for Gully Boy , 2020.
Awards Of International Indian Film Academy- Best Actress in a Leading Role for Raazi, 2019.
Awards Of International Indian Film Academy- Best Actress in a Leading Role for Badrinath Ki Dulhania, 2018 (Nominee).
Awards Of International Indian Film Academy- Best Actress in a Leading Role for Udta Punjab, 2017.
Awards Of International Indian Film Academy- Style Icon
Awards Of International Indian Film Academy- Best Actress in a Leading Role for Dear Zindagi, 2017 (Nominee).
Awards Of International Indian Film Academy- Best Actress in a Leading Role for 2 States, 2015 (Nominee).
Big Star Entertainment Awards- Most Entertaining Film Actress for Udta Punjab, 2016.
Big Star Entertainment Awards- Most Entertaining Actress in a Social Film for Udta Punjab 2016 (Nominee).
Big Star Entertainment Awards- Most Entertaining Actress in a Romantic Film for Kapoor & Son's , 2016 (Nominee).
Big Star Entertainment Awards- Most Entertaining Film Actress for Dear Zindagi, 2016 (Nominee).
4 Unknown Facts About Alia Bhatt
While many people think that Student of the Year marked Alia Bhatt's screen debut, the actress actually made her debut at the tender age of six, portraying a young Preity Zinta in the 1999 movie Sangharsh. The psychological thriller, which also features Akshay Kumar, was created by her uncle Mukesh Bhatt.
For her breakout part as Shananya Singhania in Student of the Year, Alia Bhatt had to outperform 400 other applicants. When Alia Bhatt was only 18 years old, she was able to land the role and has since gone on to produce success after hit.
Alia Bhatt may appear carefree in her various parts on screen, but as Bhatt previously admitted in an interview with Vogue India, she put in significant practise time for several of her movies. For the role of a Bihari hockey player who became a farm labourer and battled a drug addiction in Udta Punjab, Alia Bhatt gave up her phone. She received weapon training and Morse code instruction for her position as a spy in Raazi.
In a 2019 interview, Alia Bhatt said she dislikes how fruity most women's perfumes are. In addition, Alia Bhatt mentioned how much she admired Arjun Kapoor's sense of smell, as it was him who first introduced her to Tom Ford's perfumes.
Social Media
Frequently Asked Questions