Kunal Kapoor | Biography, Career, Age, Net worth, Movies

Hitesh Mandot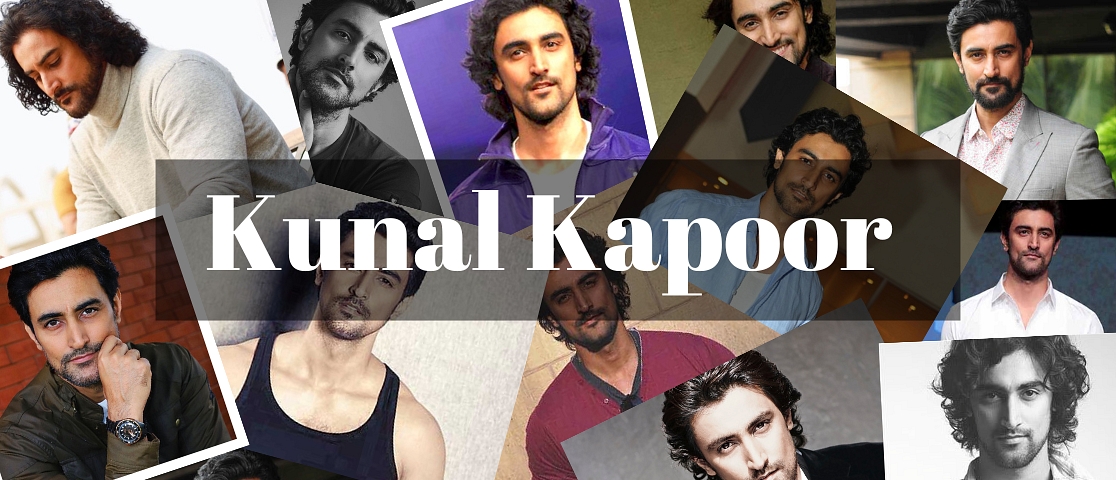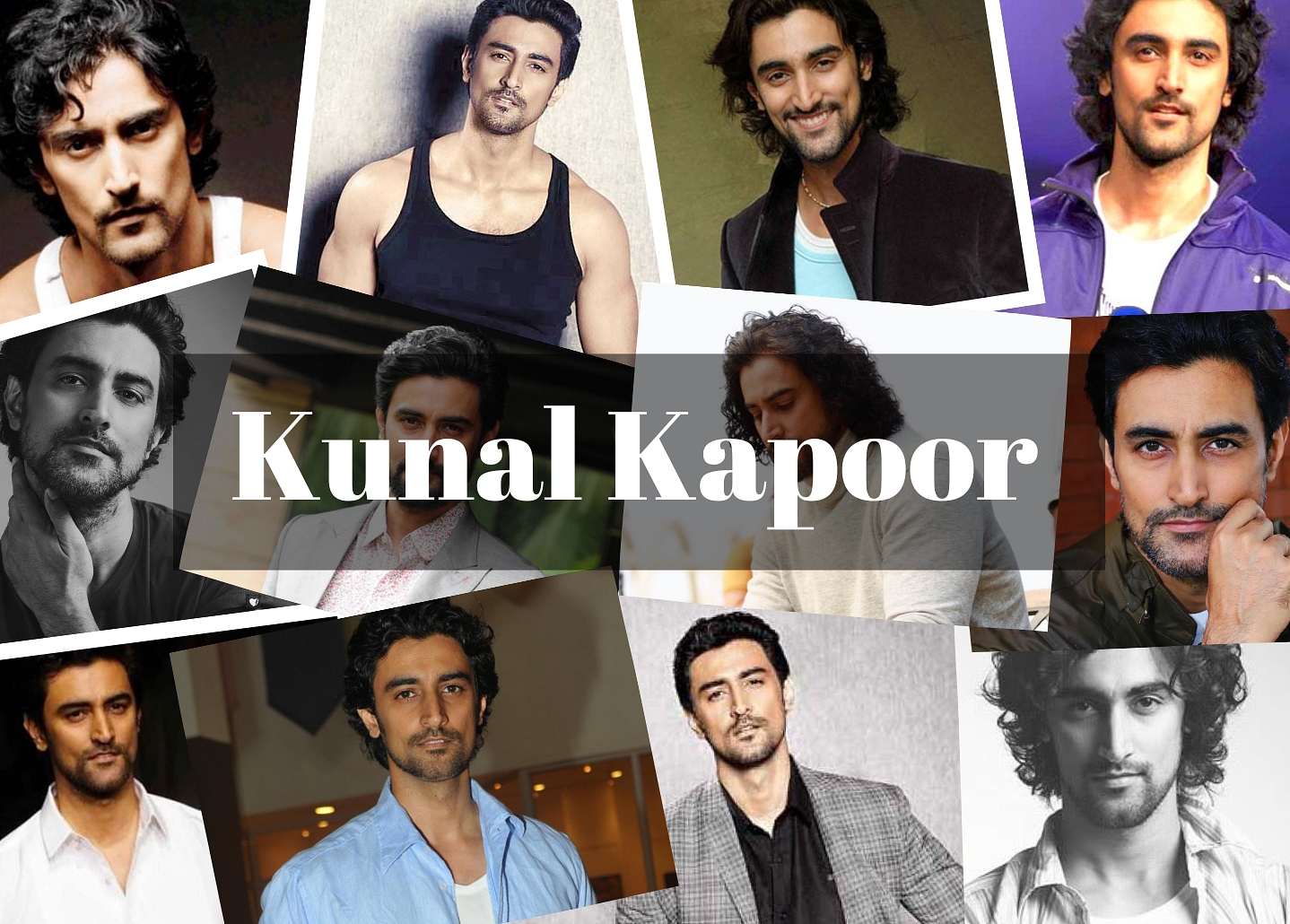 Kunal Kapoor is an Indian actor, model, and producer. Kunal Kapoor is known for his movies Rang De Basanti and Veeran. Kunal Kapoor is the husband of Naina Bachchan, niece of superstar Amitabh Bachchan

Kunal Kapoor's Biography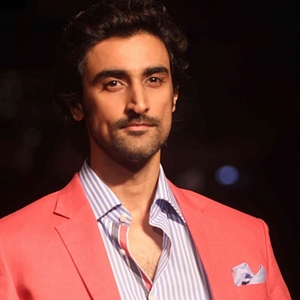 Kunal Kapoor is an Indian actor, model, and producer. Kunal Kapoor's birth date is 18 October 1977. Kunal Kapoor's birth year is 1977. Kunal Kapoor's age is 45 years as of 2022. Kunal Kapoor's birthplace is Mumbai. Kunal Kapoor's zodiac sign is Libra. Kunal Kapoor's mother's name is Kanan. Kunal Kapoor's father is Kishore Kapoor. Kunal Kapoor's height is 6 feet 3 inches.

Kunal Kishore Kapoor, an Indian actor, model, film producer, writer, businessman, and co-founder of Ketto Online Crowdfunding, was born on October 18, 1977. Kunal primarily appears in Hindi-language movies. He is most recognized for his role as Sam in Don 2 with Shahrukh Khan.

Kapoor received acting training from Barry John and joined the theater company Motley, which is directed by the legendary actor Naseeruddin Shah.

Kunal Kapoor began his career working as an assistant director on the Manoj Bajpayee-starring film Aks, which also included Amitabh Bachchan as a pivotal part. In the 2004 MF Hussain-directed film Meenaxi: A Tale of Three Cities, Kunal Kapoor made his acting debut as the male lead opposite Tabu.

Talk To Similar Celebrities
Kunal Kapoor's Family and Education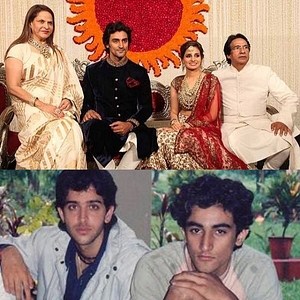 Kunal Kapoor's birthplace is Mumbai. Kunal Kapoor's zodiac sign is Libra. Kunal Kapoor's mother's name is Kanan. Kunal Kapoor's father is Kishore Kapoor. Kunal Kapoor's height is 6 feet 3 inches. Kunal Kapoor's wife is Naina Bachchan.

On October 18, 1977, in Mumbai, Kunal Kapoor was born. Kunal Kapoor's mother, Kanan, is a singer and housewife, and Kunal Kapoor's father, Kishore Kapoor, worked in the construction industry.

Kunal Kapoor's parents are originally from Amritsar, Punjab. He has two sisters, Geeta and Reshma, and is the youngest of three children.

Kunal Kapoor's Affair and Relationship with girlfriend and wife Naina Bachchan
Shweta Bachchan Nanda, the oldest daughter of Amitabh and Jaya Bachchan, who is Naina's cousin, set up the couple. Naina is a poet as well as an investment banker. She is the niece of Amitabh Bachchan and the child of Ajitabh and Ramola Bachchan. In 2012, Kunal and Naina first met and began dating. When asked what was the first thing she noticed about this hottie, she said the following: Wow! He is tall, black, and incredibly attractive. It was a lovely revelation to learn that he is one of the nicest individuals I have ever encountered and that he is much more than just a pretty face.

When they were filming for their 2007 movie Laaga Chunari Mein Daag together, Kunal and Naina's cousin, actor Abhishek Bachchan, became close friends. Following that, about 2012, Shweta introduced Kunal and Naina, and ever since, they have been dating. Kunal was also getting close to Naina's family because he frequently appeared with the Bachchan khandan.

As lovely as their tale was the proposal. This was Kunal's method of proposing. Naina describes her marriage proposal: Kunal provided me a recording of it. I initially believed it to be a project he was working on. But as I listened intently, I realized that I was witnessing a plan that Kunal himself had written and implemented.

In February 2014, they became engaged, elevating their union even further. At Abhishek's 38th birthday celebration at the Bachchan home, hosted by his wife Aishwarya, Kunal was seen riding shotgun with Naina. Now that Kunal would soon become a Bachchan damad, it was official. Following the alleged engagement, Kunal also spoke to a reputable daily, saying: Naina and I are together, we're happy together, and we want to stay that way. In fact, the love between them became so deep that Naina, who had previously made her home in New Delhi, moved permanently to Mumbai in order to be near her boyfriend.

In front of their close family, the couple exchanged vows in a private ceremony on February 9, 2015, in the stunning Seychelles Islands.Only the closest of the couple's friends and family members attended the opulent beach wedding the pair chose to have in alluring Seychelles. Confirmed sources told the media that they were getting married.

Since congratulations began to flood Kunal's Twitter account, he did mention the wedding by thanking his followers. Kunal shared a photo of their beach wedding site with the comment, Thank you for all your warm wishes for our wedding, on his Twitter account.

All of the influential members of the film industry, as well as all businessmen and politicians, were invited to the couple's lavish reception.

Kunal Kapoor's Movies and Career
Kunal Kapoor's First Movie Meenaxi: A Tale of Three Cities (2004)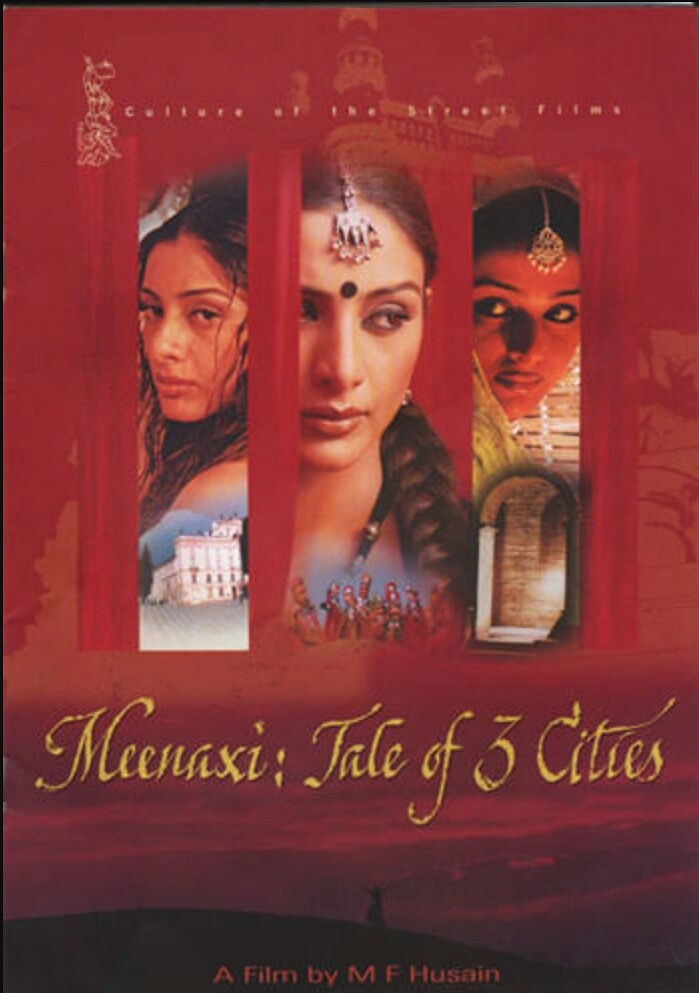 Popular Hyderabadi novelist Nawab is experiencing the classic symptoms of writer's block. After five years, stories of substance seem to have stopped being published. Then, almost providentially, Meenaxi, a young woman, is discovered by Nawab. She is mysterious and independent, and she isn't yet ready to play the role of a passive muse. However, a revived Nawab continues to give her various personae; for example, she can be the enigmatic perfume seller of Hyderabad, the exotic desert flower of Jaisalmer, or the orphaned Maria of Prague. She steadily strengthens her control of the novelist. She condemns his latest literary attempts as unoriginal and clichéd, which makes him feel even more hopeless.

She is delighted by one of his characters, the clumsy and lovelorn Kameshwar, and she is scathing in her criticism of his narrative. Finally, Meenaxi muses that perhaps the book is in vain while Nawab labors on a new page from scratch. Whatever the case, it is far too late. The author must persevere and, if possible, live without her encouragement, inspiration, and critique.

Meenaxi, sometimes known as Meenaxi: A Tale of Three Cities, is a 2004 Hindi film directed by M. Featuring Tabu, Kunal Kapoor, and Raghuvir Yadav and directed by F. Husain. In certain ways, it's semi-autobiographical. There are references to Husain's own encounters with his muse, Madhuri Dixit, with whom he co-wrote and co-directed Gaja Gamini (2000). The movie was shown at the 2005 Cannes Film Festival in the Marché du Film section.

Rang De Basanti (2006)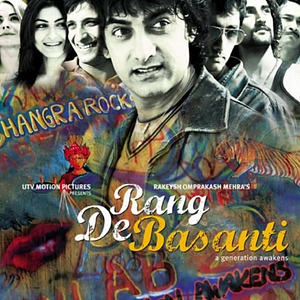 After leaving Delhi University, a group of friends fools around their former campus until British director Alice Patten puts them in a movie she's shooting about independence fighters during British rule. The terrible loss of a friend caused by local government corruption makes the gang, which is generally apolitical, more patriotic. The pals vow collectively to exact revenge after being motivated by the freedom warriors they portray in the movie.

Aamir Khan, Siddharth, R. Madhavan, Atul Kulkarni, Soha Ali Khan, Sharman Joshi, Kunal Kapoor, and British actress Alice Patten are among the cast members of the drama Rang De Basanti, which is also known as Paint It Saffron. Rakeysh Omprakash Mehra wrote, produced, and directed the movie.

The movie was chosen as India's official entry for Best Foreign Language Film at the 79th Academy Awards, although it did not receive a nomination.

Don 2 (2011)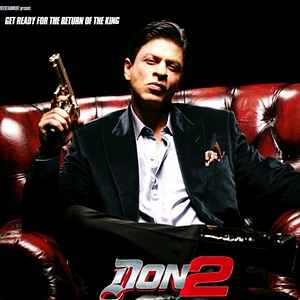 After conquering the Asian criminal underground, Don turns his attention to the illicit market in Europe. Don attempts to avoid deceit and betrayal while being caught between the Berlin mafia and the police.

The 2011 Hindi-language action thriller film Don 2: The King Is Back, often referred to as Don 2, was written, co-produced, and directed by Farhan Akhtar. In the Don series, it is the second movie.

Shah Rukh Khan, Priyanka Chopra, Lara Dutta, Om Puri, Boman Irani, and Kunal Kapoor are among the actors who appear in the movie, which is jointly produced by Excel Entertainment and Red Chillies Entertainment.

Devadas (2018 film)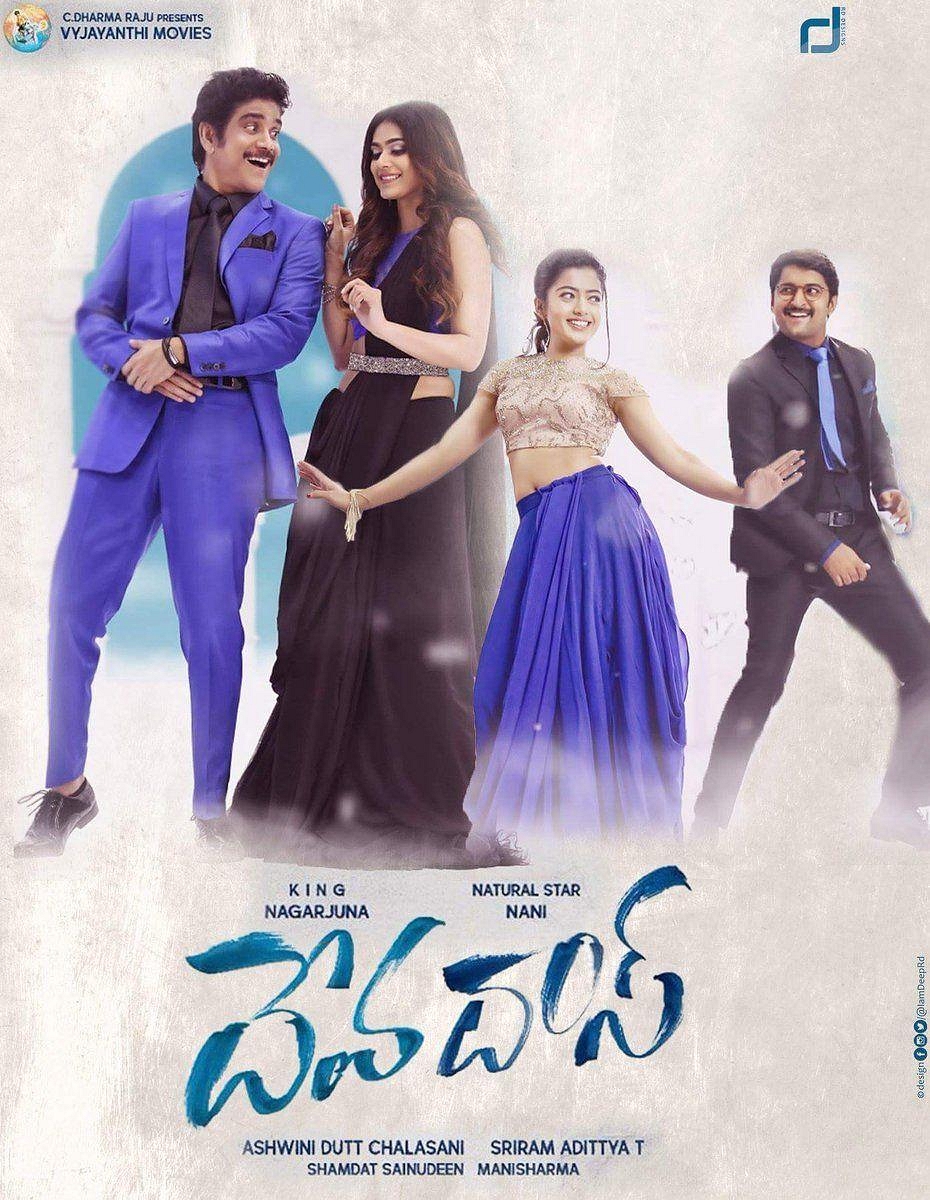 An upright doctor named Das befriends a notorious criminal named Deva after they first meet. Das' occupation, however, causes a gap between the two buddies.

Devadas is a 2018 action comedy movie from India that was made in the Telugu language by C. Sriram Adittya, with Ashwini Dutt under the Vyjayanthi Movies banner.

With music by Mani Sharma, the movie stars Nagarjuna Akkineni, Nani, Aakanksha Singh, and Rashmika Mandanna. It became available on September 27, 2018.

The Empire (web series) (2021)
Beginning with Babur, the series explores the rise and fall of the Mughal Empire. After the passing of his father, Umar Sheikh, the young prince Babur has anointed emperor at Farghana at a young age. His grandma Aisan Daulat Begum serves as his major moral authority. He launches his effort to conquer North India by forcing his courtiers to endure difficulties, betrayals, and conflicts.

After being beaten by Muhammad Shaybani Khan, Khanzada was forced to wed Shaybani in exchange for their lives. She then develops feelings for him, but she chooses her brother over him, deceives him, and ultimately contributes to his demise.
The Empire is an Indian historical drama web series produced by Nikkhil Advani and Mitakshara Kumar for Disney+ Hotstar, based on the Alex Rutherford novel series Empire of the Moghul.

The series debuted on Disney+ Hotstar on August 27, 2021. The first season of the program premiered to generally excellent reviews, with compliments for the show's graphics, settings, costumes, and performances by the main actors, as well as criticism for several scenes with weak visual effects. Shabana Azmi was praised for her depiction of San Dawlat.

Kunal Kapoor's Career Timeline
Kunal Kapoor's Controversy
Kunal Kapoor commenting on Nana Patekar and Tanushree Dutta controversy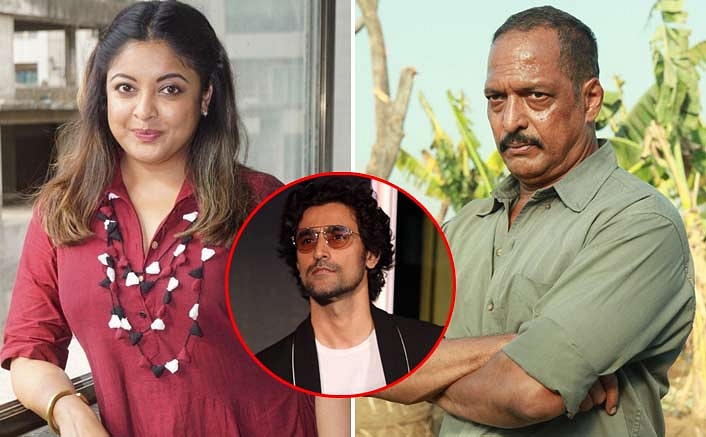 During the filming of a special song from Horn Ok Please, Tanushree Dutta said that Bollywood star Nana Patekar misbehaved with her and caused her to feel uncomfortable. Bollywood actor Kunal Kapoor has now expressed support for the actress in light of current developments.

In response to Bollywood's #MeToo movement, the actor told the media that it is past time for the movie business to take a stand against problems like sexual harassment in the workplace.

As he believes that the issue is not one of gender but rather of power, he continued by saying that there should be more laws and regulations in place to address it, not just for women but also for males.

Kunal Kapoor's Net worth
The net worth of Kunal Kapoor is $4 Million or 25 crores in Indian Rupees.
Ten lakhs rupees are Kunal Kapoor's monthly salary.

Kunal Kapoor's Awards & Nominations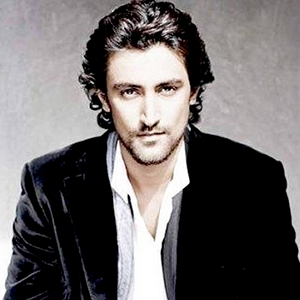 Zee Cine Awards 2005 - Best Newcomer for Meenaxi: A Tale of Three Cities - Nominated
Filmfare Awards 2007 - Best Supporting Actor for Rang De Basanti - Nominated
International Indian Film Academy Awards 2007 - Best Supporting Actor for Rang De Basanti - Nominated
Asiavision Awards 2017 - Outstanding Performance of the Year for Veeram - Won
South Indian International Movie Awards 2019 - Best Actor in a Negative Role – Telugu for Devadas - Nominated
Kunal Kapoor's Interesting Facts and Trivia.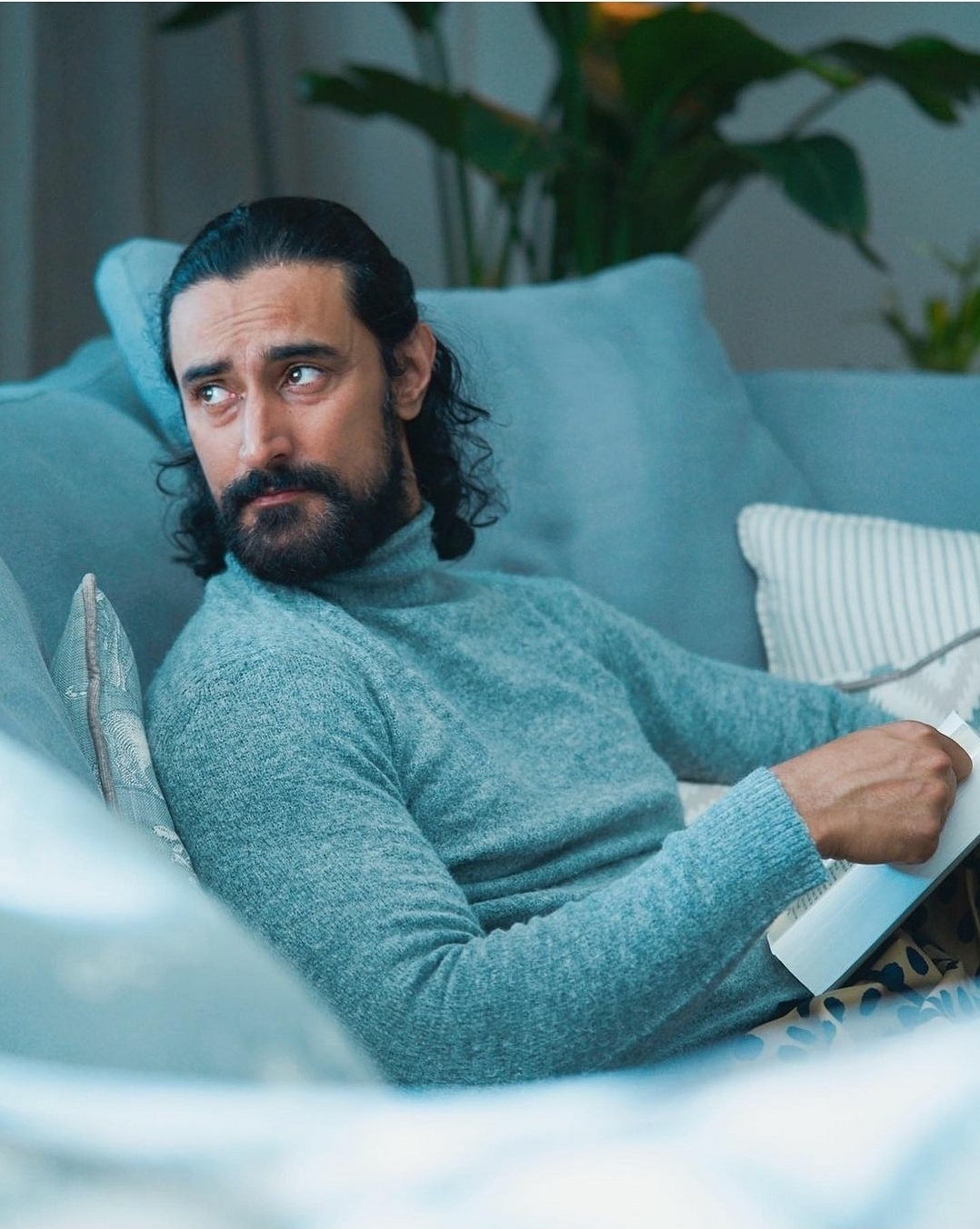 In the Amitabh Bachchan-starring film Aks, Kunal Kapoor made his directorial debut as an assistant.

Kunal Kapoor received his first acting instruction from Barry John, a legendary actor.

For Rang De Basanti, Kunal Kapoor was nominated for a Filmfare Best Supporting Actor Award.

Kunal Kapoor represents the nonprofit organization Save the Children.

There are rumors that Kunal Kapoor is seeing Naina, the niece of Amitabh Bachchan.

Kunal Kapoor has provided endorsements for well-known companies like Ray Ban, Thums Up, Indian Terrain, and Mahindra Logan.

In the Raizada Rohit Jaising Vaid film Mahayoddha Rama, Kunal Kapoor provided the voice of the Hindu deity Rama.

Social Media
Frequently Asked Questions