Nagarjuna | Movies, Age, Biography, Net Worth

Violeena Vargav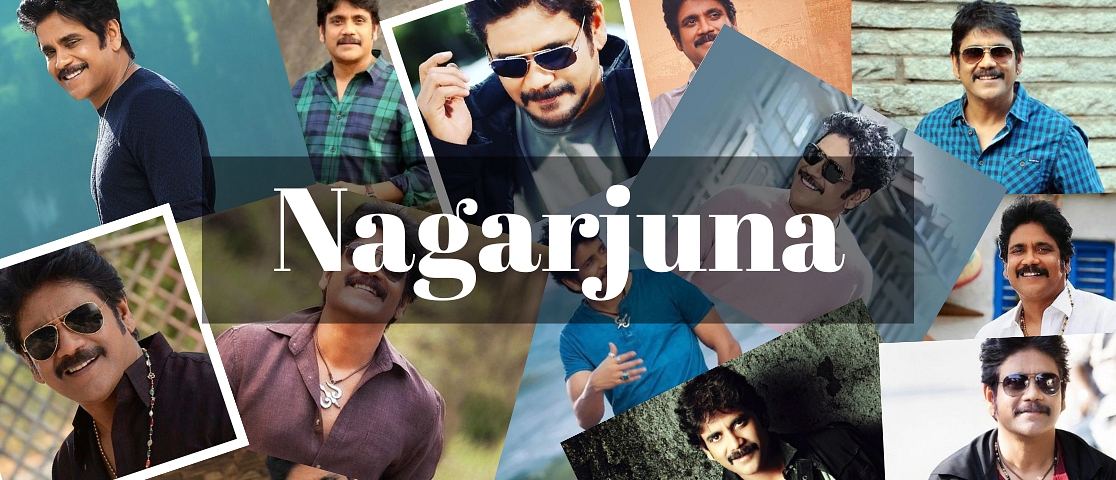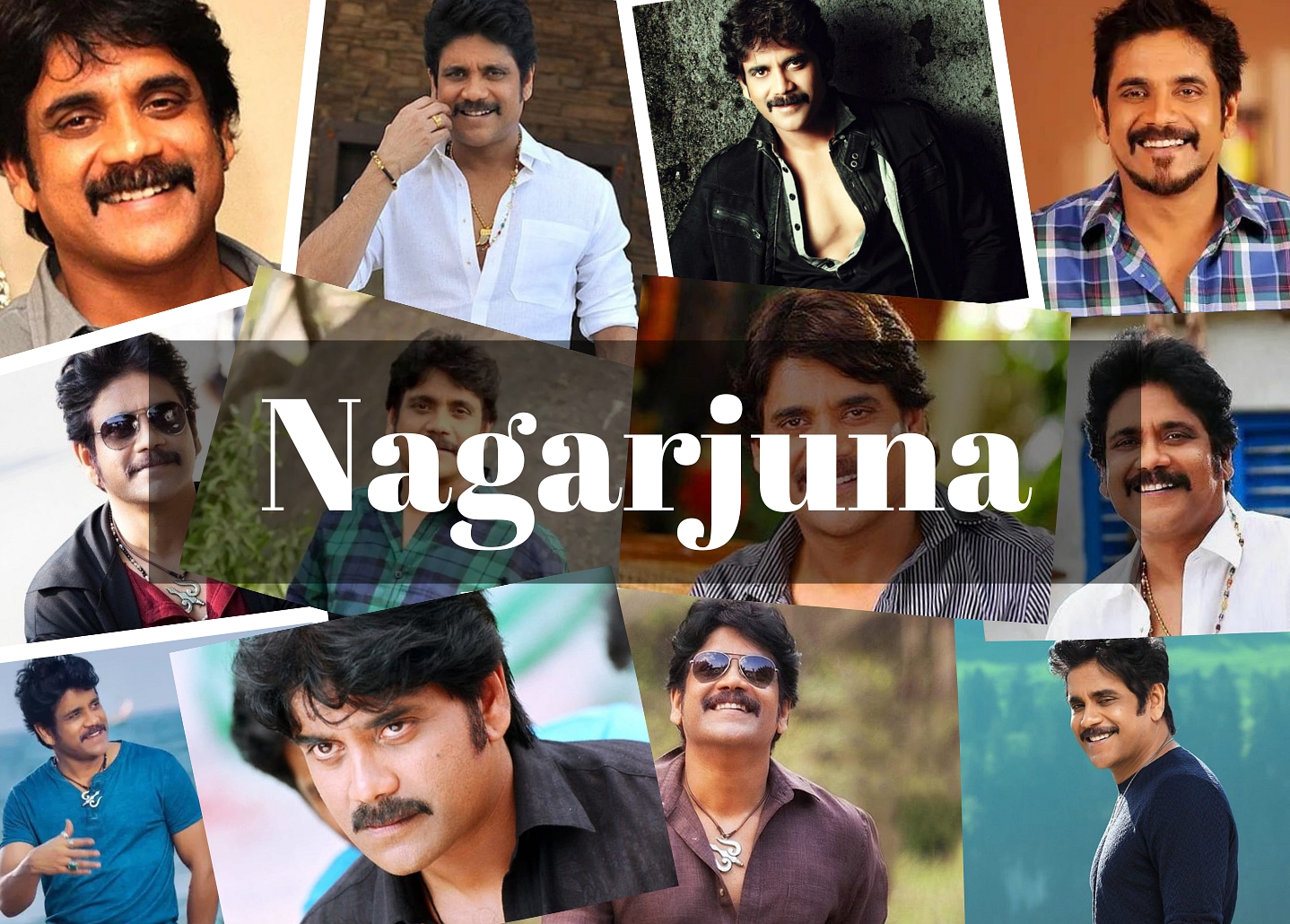 Nagarjuna's Biography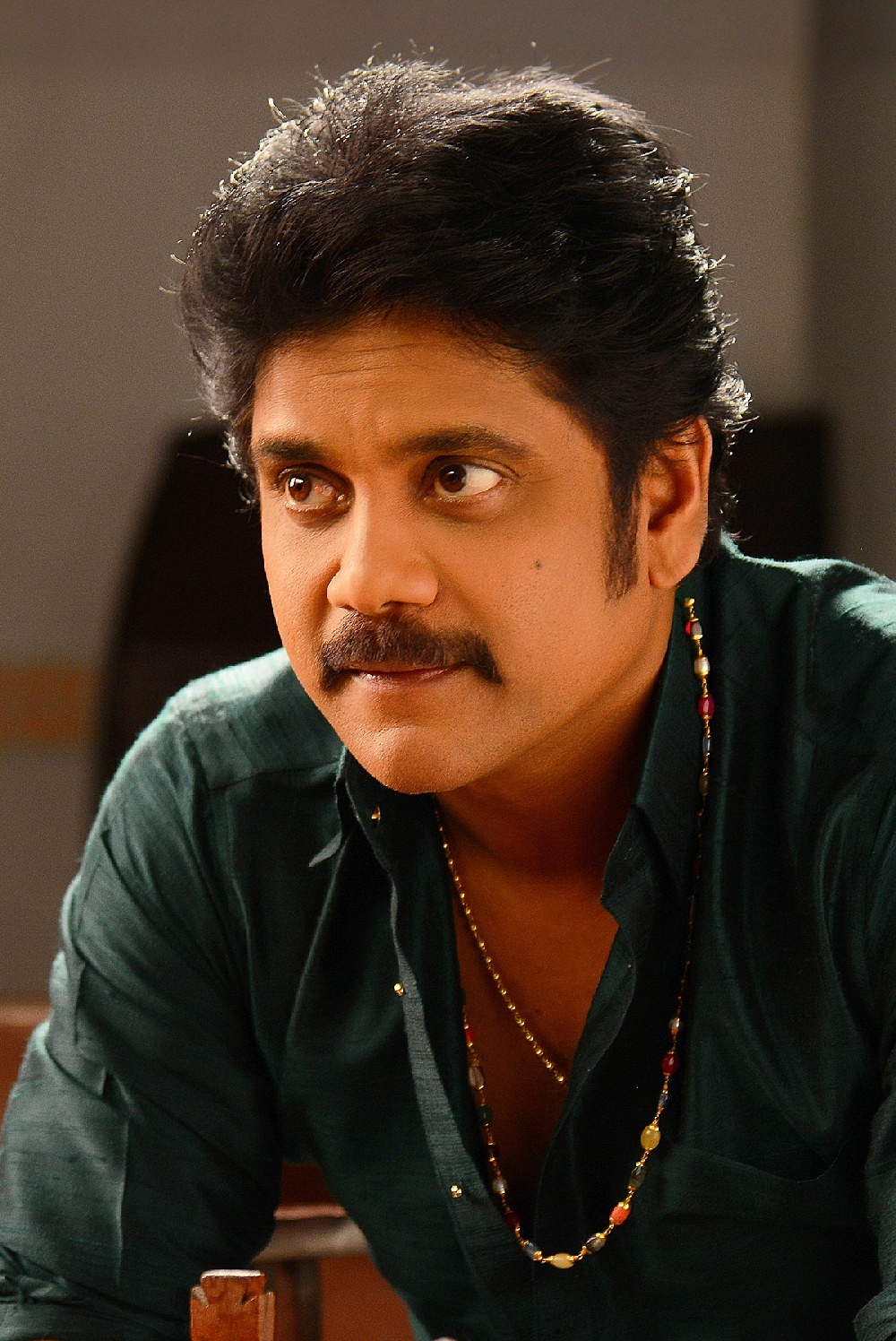 Akkineni Nagarjuna Rao, better known by his stage name Nagarjuna, is an Indian actor, producer, television host, and businessman. In addition to a few films in Hindi and Tamil, Nagarjuna has appeared in over 100 films, most of them in the Telugu language. He has won nine state Nandi Awards, three Filmfare Awards South, and two National Film Awards. For example, his production of Ninne Pelladatha (1996), which won Best Feature Film in Telugu, also received a Special Mention (1997).

Nagarjuna's birthday is 29 August 1959. Nagarjuna's birth place is Chennai, Tamil Nadu. Nagarjuna's age is 63 years, as of 2022. Nagarjuna's religion is Hinduism. Nagarjuna's zodiac sign is Virgo. Nagarjuna's height is 1.83m or 6'.

Awarded the National Film Award for Best Popular Film Providing Wholesome Entertainment in 1989, Geetanjali, a love drama film directed by Mani Ratnam, featured Nagarjuna. The action drama blockbuster Siva, which had its world premiere at the 13th International Film Festival of India the year after, was directed by Ram Gopal Varma, and he played one of the lead roles. With the Hindi adaptation of Shiva, he made his Bollywood debut in 1990.

Nagarjuna is well known for his work in biographical movies. He portrayed composer Annamacharya from the 15th century in Annamayya (1997), Yavakri from Agni Varsha (2002), Major Padmapani Acharya from the war movie LOC: Kargil (2003), composer Kancherla Gopanna from the 17th century in Sri Ramadasu (2006), Suddala Hanmanthu from Rajanna (2011), Sai Baba of Shirdi from Shi (2017).

Alongside Bollywood actors Ramesh Sippy and Vishal Bhardwaj, Nagarjuna represented the cinema of South India at the Delhi Film Festival's celebration of 100 years of Indian cinema in 2013. He entered the film industry in 1995 with a Seychelles-based production unit, and served as co-director of Heart Animation, an Emmy Award-winning cinematic animation studio. Co-owner of the production business Annapurna Studios is Nagarjuna. He also serves as the head of Hyderabad-based Annapurna International School of Film and Media, a nonprofit institution.
Talk To Similar Celebrities
Nagarjuna's Family and Nagarjuna's Education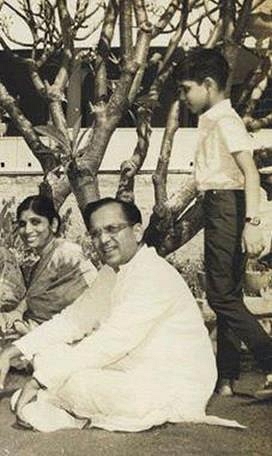 Nagarjuna's father's name is Akkineni Nageswara Rao and his mother's name is Annapurna. Nagarjuna's father was a veteran Telugu actor and his mother was a housewife. His ancestors are from Ramapuram in Andhra Pradesh's Krishna District. His father relocated to Madras in order to pursue an acting career.
Later, the family relocated to Hyderabad, where Nagarjuna completed his elementary education at Hyderabad Public School and his intermediate studies at Little Flower Junior College. He finished his first year of mechanical engineering at Anna University's Guindy College of Engineering in Madras. He attended college with Krishnamachari Srikanth, a former Indian cricketer, when he studied engineering. In Ypsilanti, Michigan, Nagarjuna graduated with a BS in Mechanical Engineering from Eastern Michigan University.
Nagarjuna Relations and Marriage
Lakshmi Daggubati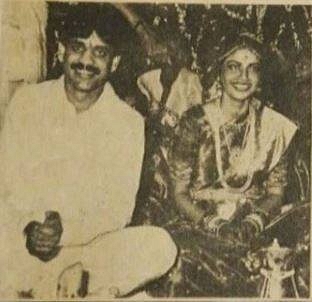 Nageswara Rao Akkineni and Ramanaidu Daggubati were close friends. So they made the decision to arrange a marriage for their children. Before Nagarjuna even made his acting debut, he and Lakshmi were married in 1984. After the birth of Chaitanya in 1986, their relationship reached a rough patch, which resulted in their divorce in 1990. Nagarjuna was working on back-to-back movies at that time and spending a lot of time with Amala.
Amala Mukherjee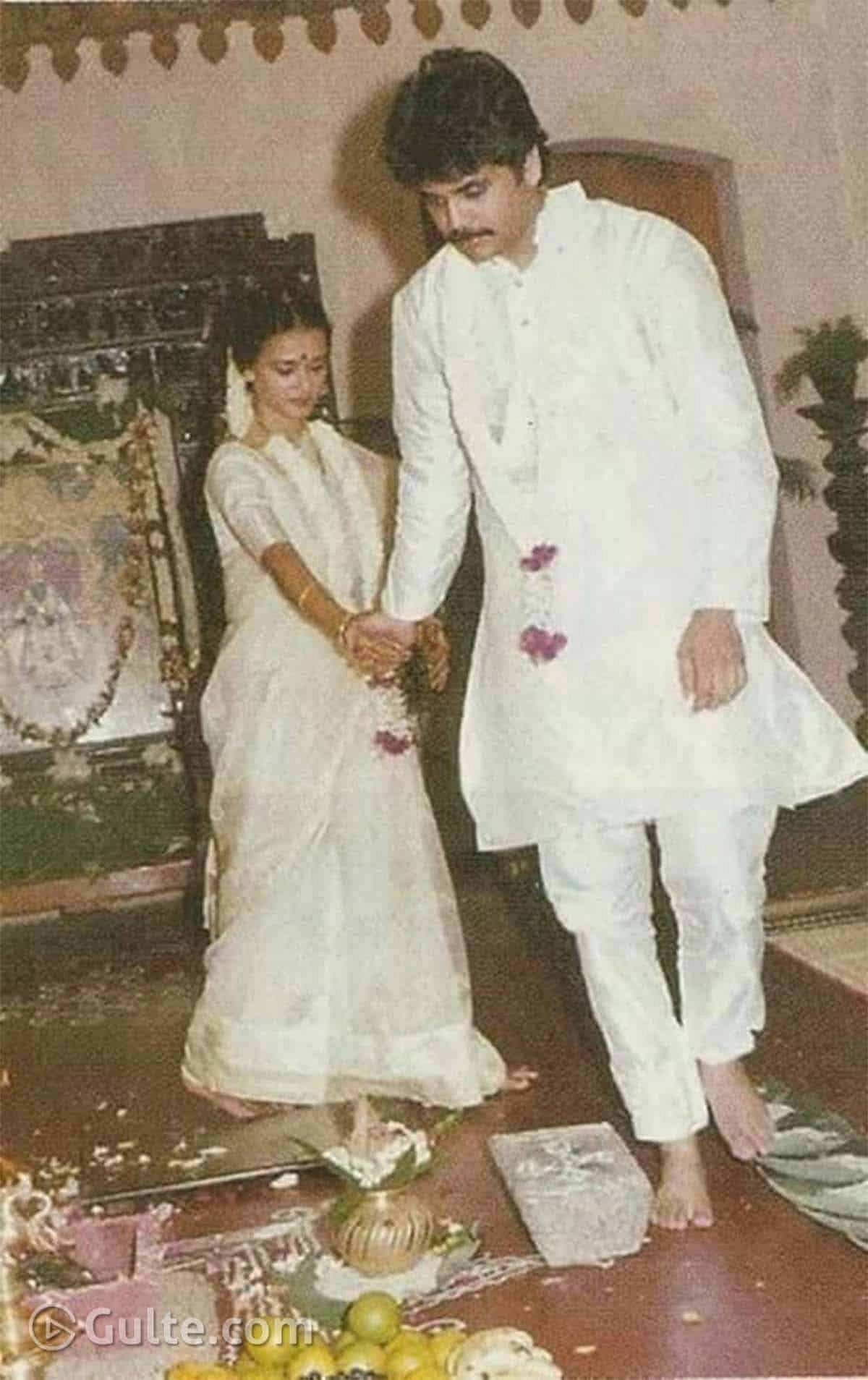 Amala was at the pinnacle of her acting career when she chose to wed Nag, having had back-to-back successes with films like Shiva and Prema Yuddham. After appearing together in five movies, the two became close friends and formed an unbreakable friendship. The second-generation Akkineni hero unexpectedly proposed to his sweetheart during one of their journeys to the United States, and in June 1992, they were married. In 1994, after a few years of marriage, the couple welcomed a son, Akhil Akkineni. The couple has been married for 30 years now.

Tabu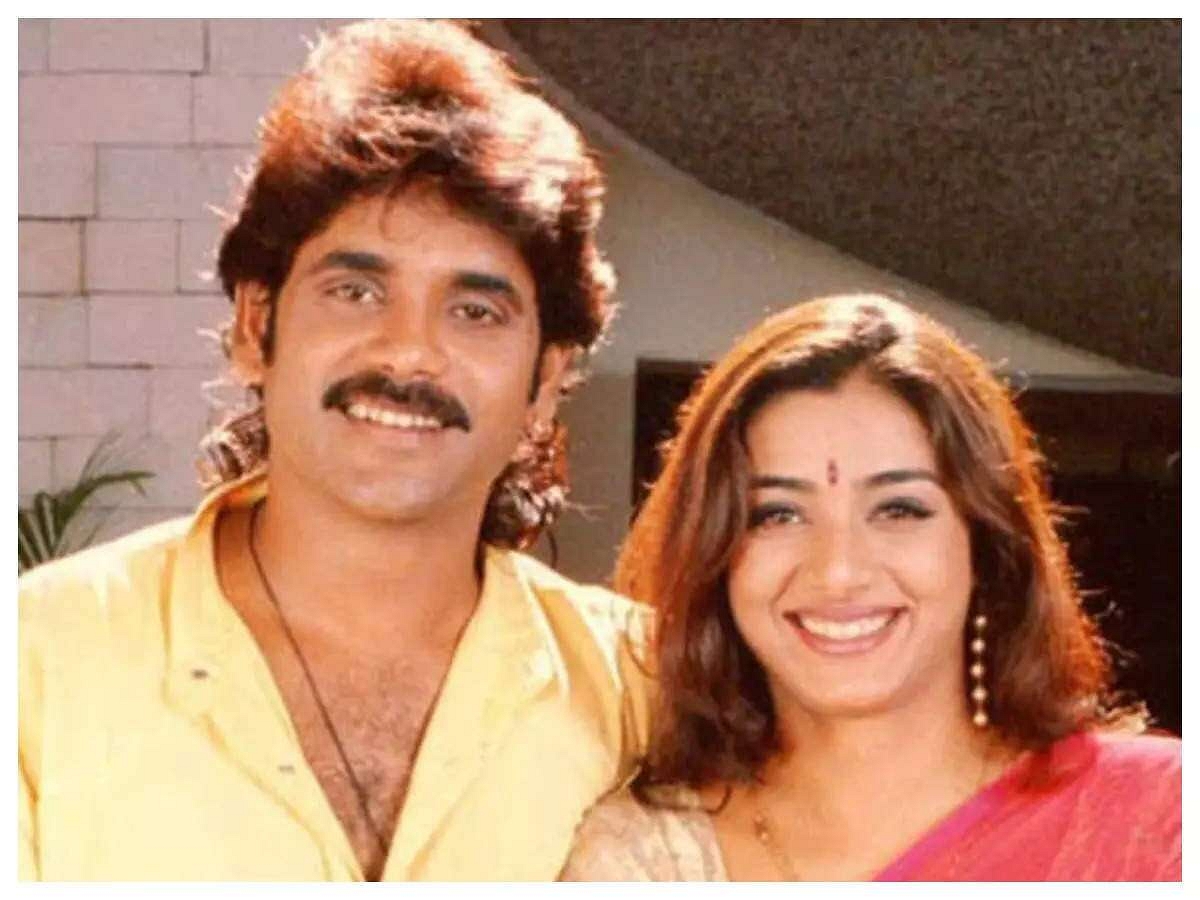 When Nagarjuna began dating Tabu, he was already married. Nagarjuna and Tabu were never outspoken about it. Tabu came to the realisation that this man would not leave his wife after ten arduous years of marriage. As a result, Tabu decided to end her relationship with him.

Nagarjuna was reluctant to make a third marriage commitment because of his previous two marriages. Tabu was looking for security in her relationship. Nagarjuna and Tabu eventually split up, but his second wife Amala gets along well with her husband's rumoured ex. Nagarjuna said that Tabu will always be his lovely friend in an interview with The Times Of India.
Nagarjuna's Career
Siva (1989)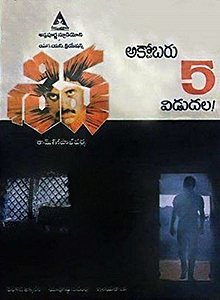 Ram Gopal Varma, making his directorial debut, wrote and directed the 1989 Indian Telugu-language crime action movie Siva. Siva, a film starring Nagarjuna, Amala, and Raghuvaran, is produced by Akkineni Venkat and Yarlagadda Surendra under their respective companies, Annapurna Studios and SS Creations. The main battle in the movie, which was adapted from The Way of the Dragon (1972), is between Siva, a former college student who became a criminal, and Bhavani, a reputed crime boss who is trained by the politician Machiraju. Siva examines the idea of antisocial elements taking advantage of students and the effect of crowd psychology.

Shiva is a brand-new community college student. A group of college students, including the attractive Asha, who Shiva is attracted to right away, welcome him. Shiva notices that people who aren't even students are using violence inside the campus. He faces violence and threats when he decides to learn their motivations. Shiva must now choose whether to defend his college or to simply continue studying, complete his education, and go. and begin working.

Based on his experiences as a student at Vijayawada's Siddhartha Engineering College, Varma wrote the script. The dialogue was written by Tanikella Bharani. Siva's soundtrack and score were written by Ilaiyaraaja, and S. Gopala Reddy shot the movie. The film's art director and editor were Thota Tharani and Sattibabu, respectively. Siva, which was released on October 5, 1989, received positive reviews from critics who praised its technology and sound design. It was financially successful and went on to become the Telugu film industry's highest-grossing movie. On January 19, 1990, it was shown in the main competition of the International Film Festival of India. Siva received three Nandi Awards: Best Director (Varma), Best First Film of a Director, and Best Dialogue Writer in addition to the Filmfare Award for Best Telugu Film (Bharani). The first documentary about a Telugu movie, Exploring Shiva after 25 Years, was released to coincide with the film's silver anniversary.

The cult classic Siva is regarded as Nagarjuna's breakthrough picture. It is recognised with introducing steadicam and fresh sound recording methods to Telugu cinema, inspiring creators to experiment with a range of subjects. Siva was listed among the top 100 Indian movies of all time by News18 in honour of the 100th anniversary of Indian cinema in April 2013. Udhayam, the Tamil remake of it, was very popular. The movie was twice remade by Varma in Hindi with the same name. The first, which starred Nagarjuna and Amala in their respective roles again, did well at the box office, but not the second.
Geethanjali (1989)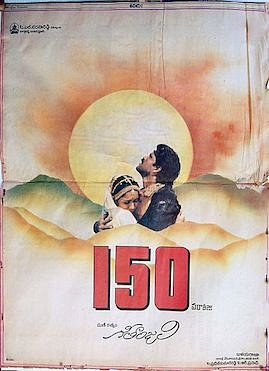 Mani Ratnam wrote and directed the 1989 Telugu-language romantic drama movie Geethanjali. Girija, who makes her film debut as the title character, co-stars with Nagarjuna in the movie. Ilaiyaraaja is the composer of the music. The movie was a commercial hit when it came out and played in theatres for more than 100 days. The movie earned six Nandi Awards in addition to the National Film Award for Best Popular Film Providing Wholesome Entertainment. Later, Yaad Rakhegi Duniya, a Hindi remake of the movie (1992).
A young guy with a terminal disease wants to spend the brief time left of his life alone, away from his loved ones. When he arrives at a hill station, he meets a girl who looks to be the complete opposite of him and is full of life. They become more intimate as they continue to pull pranks on one another. He learns a startling fact about her in one of these instances, and it irrevocably alters both of their lives.
Ninne Pelladatha (1996)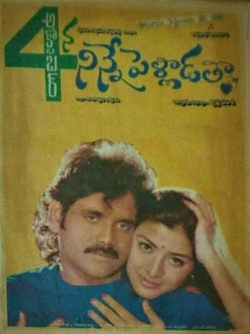 Krishna Vamsi directed the 1996 Telugu romantic family drama movie Ninne Pelladata, which was produced by Nagarjuna under the Annapurna Studios label. It has music by Sandeep Chowta and stars Nagarjuna and Tabu. The movie was recreated as Preethsod Thappa in Kannada. The movie won the National Film Award for that year's best Telugu feature film. At the box office, this movie was a Industry Hit.

In the family romance film Ninne Pelladatha, Mahalakshmi, who is visiting Hyderabad for aviation training, falls in love with Seenu. The couple decides to tell their respective parents about their engagement. Mahalakshmi is welcomed by and well-liked by Seenu's family. Following their acceptance, Mahalakshmi's parents abruptly end the meeting and whisk her away against her will so they can arrange for her to marry someone else, leaving Mahalakshmi and Seenu to face an uncertain future.
Annamayya (1997)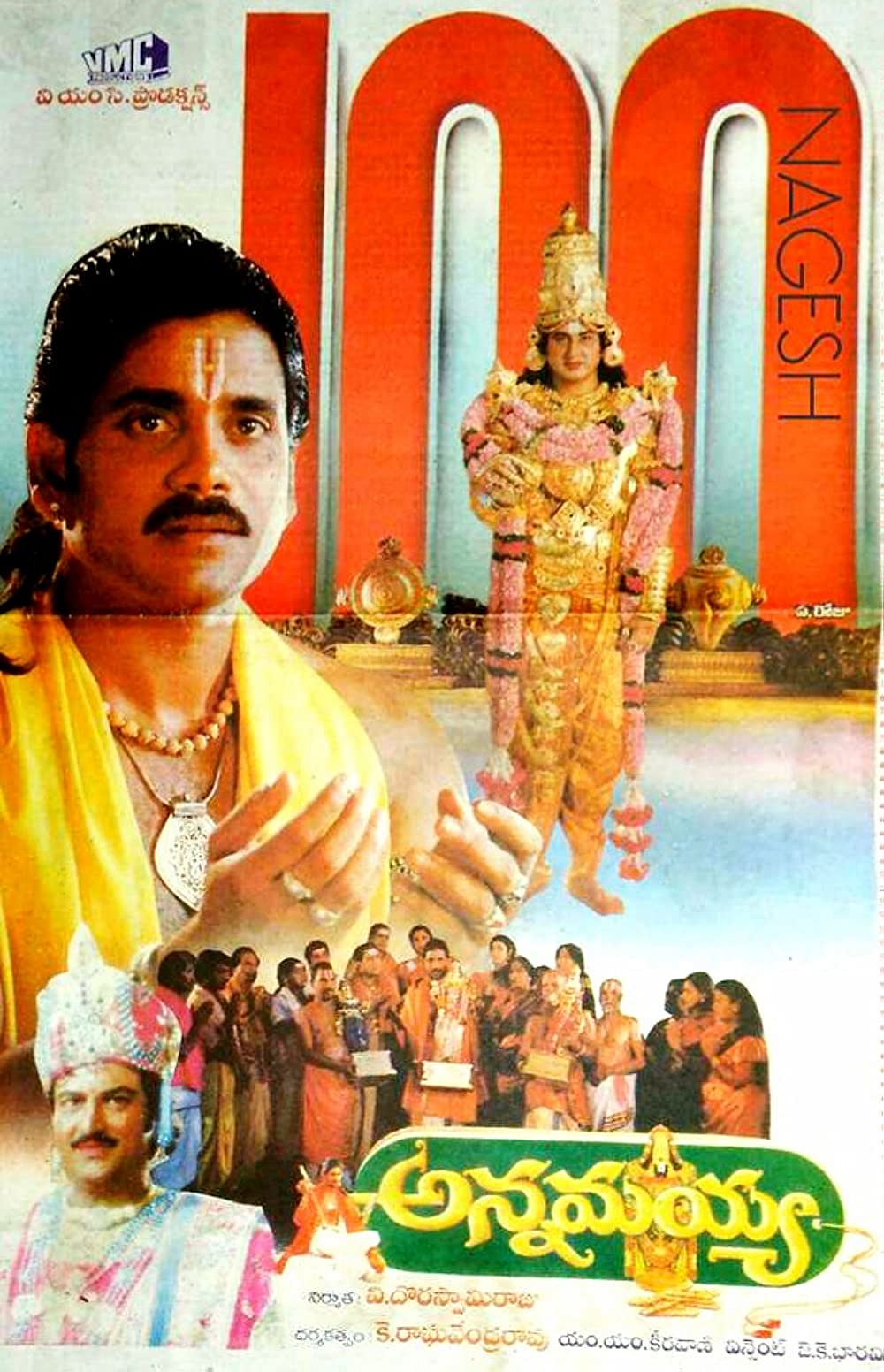 The 1997 Indian biographical film Annamayya, which was produced by V. Doraswamy Raju under the VMC Productions label, was directed by K. Raghavendra Rao. Nagarjuna depicts the life of composer Annamacharya from the 15th century in the movie, which also stars Mohan Babu, Suman, Ramya Krishna, Bhanupriya, Roja, and Kasthuri. M. M. Keeravani wrote the soundtrack and the film's score.

Lakshmi, the consort of Lord Vishnu, begs him to take notice of the lack of Telugu-language hymns to the Lord being sung. In response, the Lord sends his sword Nandaka to a childless couple named Narayana Suri and Lakkamba in Tallapaka village, Kadapa District, where he is born as Annamacharya (Annamayya). As a typical young man developing, Annamayya is in love with his two cousins, Timakka and Akkalamma, and believes they are God's most exquisite works of art. Lord Vishnu makes a disguised appearance in front of Annamayya and accepts his challenge to demonstrate the existence of a being more beautiful than his cousins by taking the form of Lord Venkateswara in a temple in his hometown.

When Annamayya first sees the Lord's magnificence, he is taken aback and finds himself in another universe; as a result, he decides to visit Tirumala Venkateswara Temple without planning it or telling his parents. He starts his trek toward Him as he observes pilgrims entering the sacred hills (Saptagiri, which is a term for seven hills). He is, however, lost, and Goddess Lakshmi herself, appearing as an elderly woman, assists him by telling him that his footwear was impeding his path. Annamayya accepts Laddu, a prasadam made of food that the Lord himself had consecrated, despite being weak from fasting. He settles at Tirumala to write and sing hymns in honour of the Lord after being mesmerised by the grandeur of God there.

The movie got favourable reviews after its premiere and went on to win eight Nandi Awards, three Filmfare Awards, and two National Film Awards. The movie was shown in the mainstream section of the 29th International Film Festival of India.
Zakhm (1998)
Mahesh Bhatt wrote and directed the drama film Zakhm, which was released in 1998 in India's Hindi language. Ajay Devgn, Kunal Khemu, Pooja Bhatt, Sonali Bendre, and Nagarjuna are the movie's stars. The Nargis Dutt Award for Best Feature Film on National Integration went to Zakhm. By virtue of his portrayal, Devgn received his first National Film Award for Best Actor.

Zakhm is a realistic, amazing tale that takes place in two timelines. The first is the ongoing upheaval in the life of Ajay, a young music director. He is in a hospital where his mother, who was burned by a bunch of Islamists during recent communal clashes, is currently listed in critical condition. Ajay's early years, when he lived with his mother and newly-arrived sibling, are described in a flashback that introduces the second time-line. His father did not reside with them and only occasionally paid them a visit.

Because he was a Hindu and she was a Muslim, he was never wed to Ajay's mother. But because of her relationship with a Hindu man, she continued to conceal her Muslim faith and lived the rest of her life pretending to be Christian.
Manmadhudu (2002)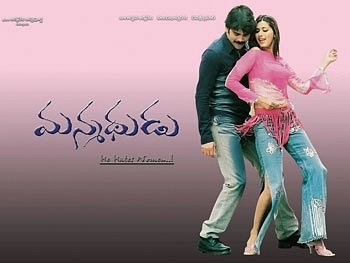 The romantic comedy Manmadhudu, which was released in 2002 in the Indian Telugu language, was directed by K. Vijaya Bhaskar from a script by Trivikram Srinivas. The movie, which was directed by Nagarjuna Akkineni and was produced by Annapurna Studios, features Nagarjuna Akkineni, Sonali Bendre, and Anshu. Devi Sri Prasad composed the soundtrack.

Manager of his own advertising agency, Abhiram thinks all women are traitors and despises them. Harika is appointed as an assistant manager by Abhiram's uncle, who also serves as the company's chairman. Even though Abhiram does not like a girl working for his company, he must accept it because his uncle made the appointment. He begins abusing her. Harika, annoyed by Abhiram's behaviour, gives her resignation to Abhi's uncle, who then tells Harika about Abhiram's flashback.

The movie, which was released on December 20th, 2002, was a financial success. That year, the movie won the Nandi Award for Best Feature Film. Manmadhudu 2, a spiritual successor, was made available in 2019.
Payanam (2011)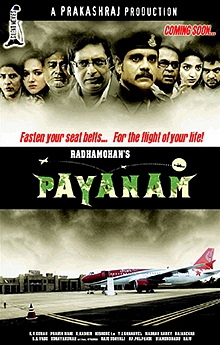 Radha Mohan is the author and director of the 2011 Indian action thriller movie Payanam. It is simultaneously filmed in Telugu and Tamil, with the latter going by the name Gaganam. The film's narrative is based on a hijacking incident. It features a number of actors, including Nagarjuna, Prakash Raj, Poonam Kaur, Sana Khan, Rishi, Brahmanandam, and Thalaivasal Vijay. The movie, which Raj and Dil Raju jointly produced, opened to positive reviews and strong box office sales on February 11, 2011. In 2012, Goldmines Telefilms translated the Telugu version into Hindi as Mere Hindustan Ki Kasam.

This suspenseful hijack drama explores the intricate chain of events that take place when a flight from Chennai to Delhi is hijacked and its passengers are held captive in order to secure the release of their commander, Yusuf Khan. The National Security Guards Major Ravindra, who, along with his squad, Majors Nawaz Khan and Menon, captured Yusuf Khan two years ago, is now the sole hope for the passengers.
Manam (2014)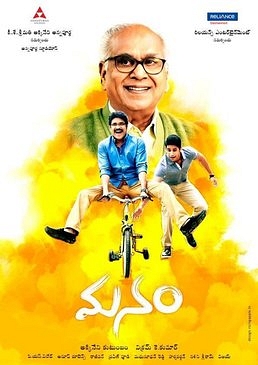 The fantasy drama film Manam, which was released in 2014 in the Indian Telugu language, was written and directed by Vikram Kumar. It was made by the Akkineni Family under the Annapurna Studios label. Samantha Ruth Prabhu, Nagarjuna, Naga Chaitanya, Shriya Saran, and Akkineni Nageswara Rao appear in the movie. The movie explores the ideas of rebirth and eternal love while taking place over the duration of a hundred years up until 2013. The dialogue for the movie was written by Harsha Vardhan, and Anup Rubens did the music. The film's cinematography was done by P. S. Vinod, while Prawin Pudi edited it.

In the early 1980s, Radha and Krishna were a married couple with a child named Bittu. They perish in a collision. As Bittu matures, he unexpectedly witnesses his mother and father as children. The rest of the narrative focuses on Bittu's efforts to bring these two kids together.

Nageswara Rao's final film, Manam, was touted as a befitting send off and a tribute by his son Nagarjuna after he passed away on January 22, 2014, during the film's production. On May 23, 2014, the movie received favourable reviews from reviewers and enjoyed commercial success. The Homage to ANR section of the 45th International Film Festival of India exhibited it on November 29, 2014. The movie won numerous awards. In the Telugu film category, it won five Filmfare Awards South, including Best Film and Best Director.
Oopiri (2016)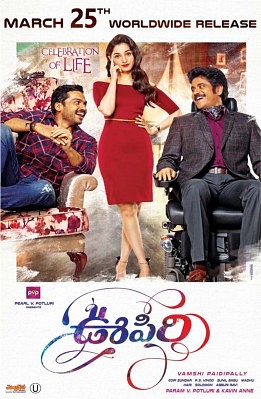 Thozha is a 2016 Vamshi Paidipally-directed bilingual Tamil and Telugu comedy-drama movie that was made by PVP Cinema. The Intouchables, a 2011 French film directed by Olivier Nakache and Éric Toledano, is being remade in Telugu under the working title Oopiri. Starring in the movie are Nagarjuna, Karthi, and Tamannaah; other actors include Prakash Raj, Ali, Vivek, and Jayasudha. With this movie, Karthi makes his Telugu film debut.

Seenu, a young man out on parole who is unemployed, is abandoned by his family and ends up in a job interview to look after Vikram. a millionaire quadriplegic. Vikram hires him because he finds him amusing and because he treats him with confusion rather than sympathy. An emotional roller coaster ride comes next.

The soundtrack and score for the movie were written by Gopi Sunder, and P. S. Vinod was in charge of the photography. The Telugu and Tamil versions were edited by Madhu and Praveen K. L., respectively. On March 25, 2016, Oopiri and Thozha were made available worldwide. Both films won praise from critics for the lead actors' efforts, the cinematography, and Paidipally's adaptation of the source material. Commercial success followed them. The 64th Filmfare Awards South gave the movie two victories: Best Director (Telugu) went to Paidipally, and Best Cinematography went to P. S. Vinod. At the 6th South Indian International Movie Awards, Paidipally also won the Best Director Award.
Bangarraju (2022)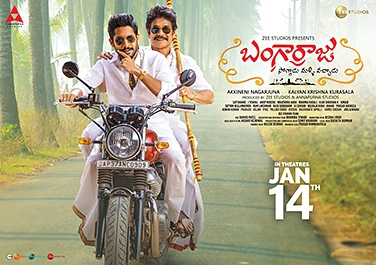 Kalyan Krishna Kurasala is the director of the 2022 Indian Telugu supernatural action drama film Bangarraju, which is made by Zee Studios and Annapurna Studios. Nagarjuna, Ramya Krishna, Naga Chaitanya, and Krithi Shetty feature in the sequel to the 2016 movie Soggade Chinni Nayana. Bangarraju, who solved the family issues involving Ramu and Sita and gained immediate entry to heaven. However, Sita's death after giving birth to a boy kid causes an unforeseen occurrence in Rama's life. Ramu gives his son the name Bangarraju and departs for America in an effort to move past the loss of Sita.

Bangarraju becomes older and more alone as Sattemma passes away. Nagalakshmi, Ramesh's daughter, was chosen to serve as Sarpanch in Shivapuram. Due to these events, Chinna Bangarraju's life is in danger, and Bangarraju must travel back to Shivapuram to save her. The movie Bangarraju had its theatrical debut on January 14, 2022, which also happened to be Sankranti. Despite receiving mediocre reviews when it debuted, it was a box office hit.
Nagarjuna's Upcoming Movies
Brahmastra Part One- Shiva is releasing on 9th September 2022, where Nagarjuna plays a prominent role along with Alia Bhatt, Ranbir Kapoor, Amitabh Bachchan and Mouni Roy. In addition to that, The Ghost and Agni Varsham are the two upcoming projects of Nagarjuna.
Bhramahstra is released on 9 September 2022. Regarding the performances, Alia Bhatt and Ranbir Kapoor both live up to the roles of Shiva and Isha. Guru is portrayed by Amitabh Bachchan, who can probably play any role on screen. With his role as Anish Shetty, Nagarjuna Akkineni personifies the Nandi Astra, while Mouni Roy is the film's biggest surprise. In its own unique way, Brahmastra: Part One - Shiva pays homage to her well-known television persona. Shah Rukh Khan, Deepika Padukone, and Dimple Kapadia make cameo appearances, which improve the experience. Overall, Brahmastra: Part One - Shiva is an entertaining immersive experience.



Nagarjuna Career Timeline
Nagarjuna's Movies
Nagarjuna As A Producer
Nagarjuna Net Worth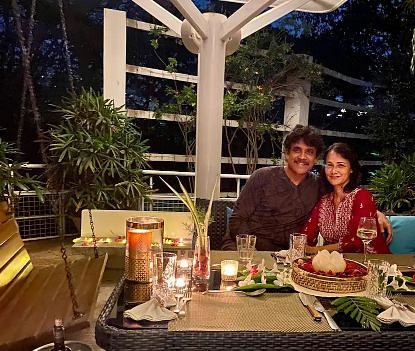 Nagarjuna's net worth in 2022 is $123 million US or 950 Crore Indian Rupees. His film work and brand endorsements account for the majority of his earnings. In addition to receiving acting pay, Nagarjuna also receives a portion of the movie's profits. He accepts a sizable payment for brand endorsement.

Nagarjuna lives in a prestigious area of Hyderabad. His home was located in Hyderabad's exclusive Film Nagar neighbourhood. He is the owner of numerous properties in India. This home's estimated current value is around Rs. 42.3 crores. BMW 7-Series and Audi A-7 are just some of the automobiles that Nagarjuna owns. These cars would each cost between Rs. 1 and Rs. 2.5 crore.

In addition to acting, Nagarjuna also works as a film producer, stage performer, and theatre artist. He has also made significant investments in his personal portfolio as well as numerous real estate holdings.
Nagarjuna;s Controversies
Sexual Harassment Controversy
In Hyderabad's Jubilee Hills police station, a woman freelance journalist accused Nagarjuna of sexual harassment in violation of Indian Penal Code Sections 506 (illegal imprisonment of a person) and 509 (outraging the modesty of a woman). Nagarjuna, however, received a clean sheet based on supposition.
Tabu
There was just too much coverage of this issue in the media. There are rumours that Tabu and Nagarjuna are dating and having affairs. However, neither side made a definite declaration about the connection.
Amala
The primary cause of Nagarjuna and Daggubati Lakshmi Ramanaidu's divorce was rumoured to be her extramarital relationships with Amala Akkineni. However, whether or not it was true is still a mystery.
Nagarjuna's Awards and Achievements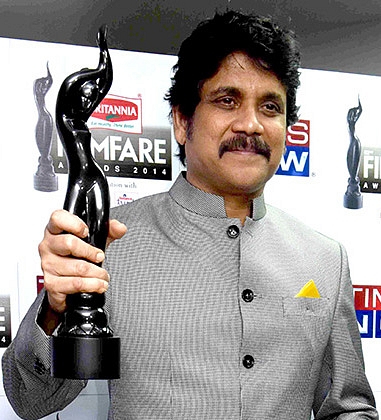 1986: Vamsee Berkeley Awards: Best Actor for Vikram
1989: Andhra Pradesh Cinegoers Awards: Best Actor for Geetanjali
1989: Bharatamuni Awards: Best Actor for Geetanjali
1989: Vamsee Berkeley Awards: Best Actor for Siva
1989: Cinema Express Awards: Best Actor for Siva
1996: Filmfare Awards South: Best Film-Telugu for Ninne Pelladatha
1996: Nandi Awards: Akkineni Award for Best Home-viewing Feature Film for Ninne Pelladatha
1996: Akruthi Film Awards: Best Actor for Ninne Pelladatha
1997: Filmfare Awards South: Best Actor-Telugu for Annamayya
1997: Nandi Awards: Best Actor for Annamayya
1997: National Film Award: Best Feature Film in Telugu for Ninne Pelladatha
1997: Screen Videocon Awards: Best Actor for Annamayya
1997: Bharatamuni Awards: Best Actor for Annamayya
1998: National Film Award: Special Mention for Annamayya
2000: Nandi Awards: Best Feature Film-Knasya (Bronze) for Prema Katha
2000: Nandi Awards: Special Jury Award for Yuvakudu
2000: Andhra Pradesh Film Journalists Association Awards: Best Actor for Azaad
2002: Nandi Awards: Best Actor for Santosham
2002: Nandi Awards: Best Feature Film-Swarna (Gold) for Manmadhudu
2006: CineMAA Awards: Best Actor-Male for Mass
2006: Nandi Awards: Best Actor for Sri Ramadasu
2011: Nandi Awards: Special Jury Award (Actor) for Rajanna
2011: Nandi Awards: Best Feature Film-Rajata (Silver) for Rajanna
2012: CineMAA Awards: Special Jury Award – Best Actor for Rajanna
2012: South Indian International Movie Awards: Special Appreciation – Best Actor for Rajanna
2013: CineMAA Awards: Special Jury Award – Best Actor for Shirdi Sai
2014: Filmfare Awards South: Best Film-Telugu for Manam
2015: CineMAA Awards: Special Jury Award – Best Film for Manam
2015: CineMAA Awards: Exceptional Performance Award for Manam
2015: South Indian International Movie Awards: Best Film-Telugu for Manam
2017: South Indian International Movie Awards: Best Actor-Telugu for Oopri
2017: IIFA Utsavam: Best Performance in a Supporting Role- Male for Oopri
Did You Know
As a child actor in the Telugu film Sudigundalu in 1967, Nagarjuna made his debut in the entertainment business.
Nagarjuna has a degree in Automobile Engineering.
There was a Telugu version of Amitabh Bachchan's popular quiz show in Hindi, Kaun Banega Crorepati. It had the name Meelo Evaru Koteeswarudu and Nagarjuna served as the host.
Co-founders of the non-governmental organisation (NGO) Blue Cross of Hyderabad are Nagarjuna and his wife Amala. The NGO strives to protect animal rights and promote animal care.
Along with Telugu films, Nagarjuna has also produced films in Tamil and Hindi.
Two of Nagarjuna's sons are exceptionally accomplished and have left their marks in T-town.
Social Media
Frequently Asked Questions