Aditya Roy Kapur | Biography, Affairs, Best Movies, Facts

Faraz Shaikh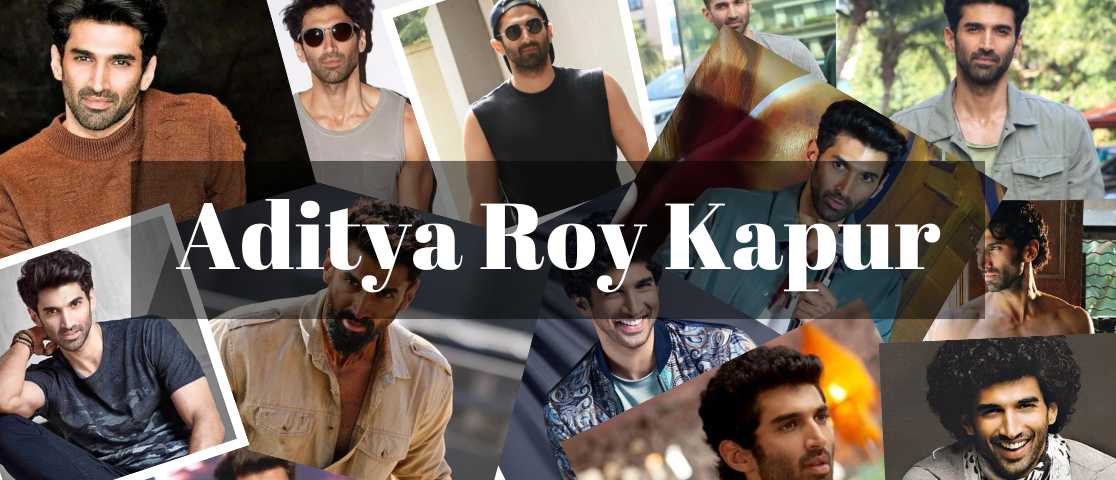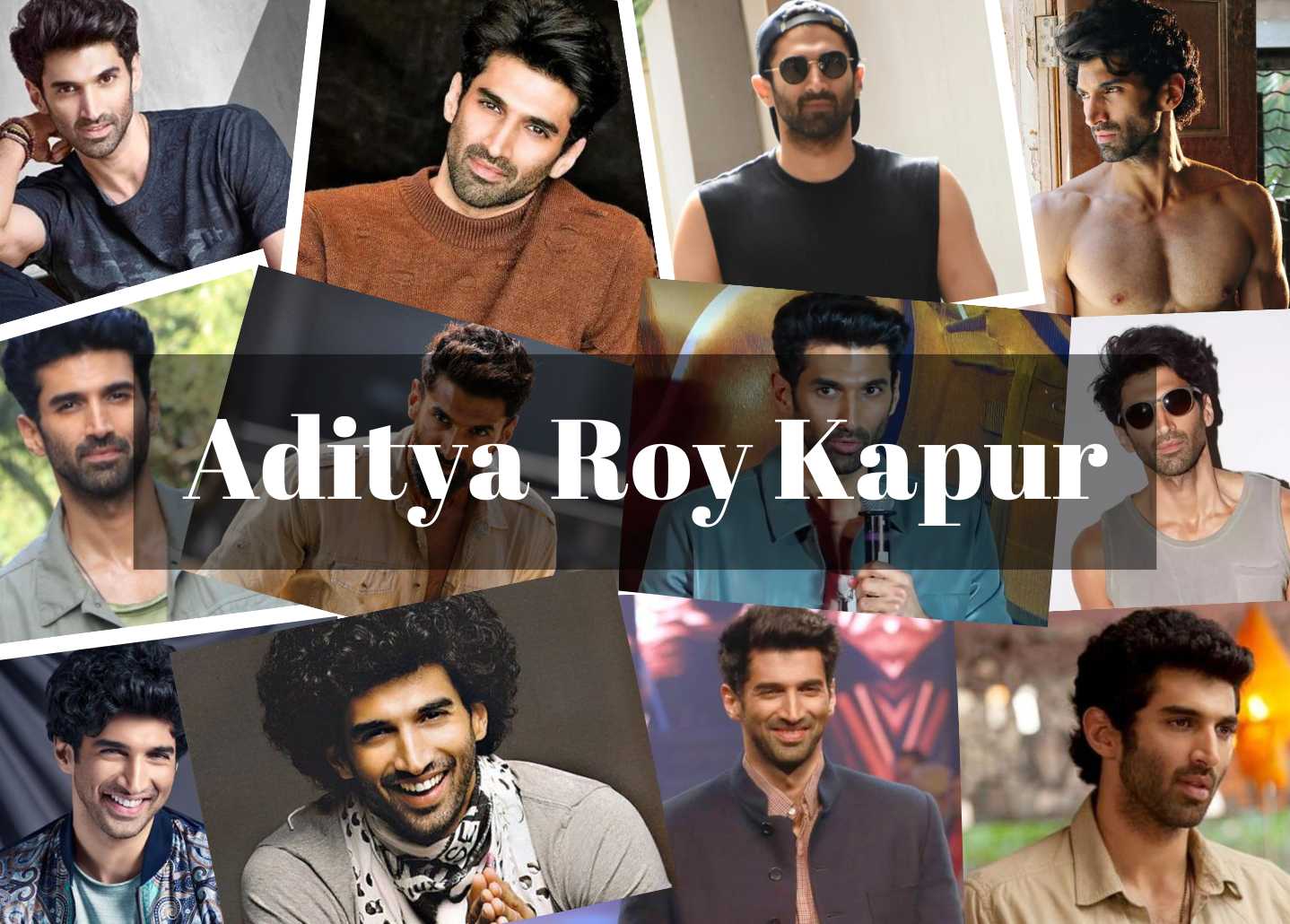 Aditya Roy Kapur's Biography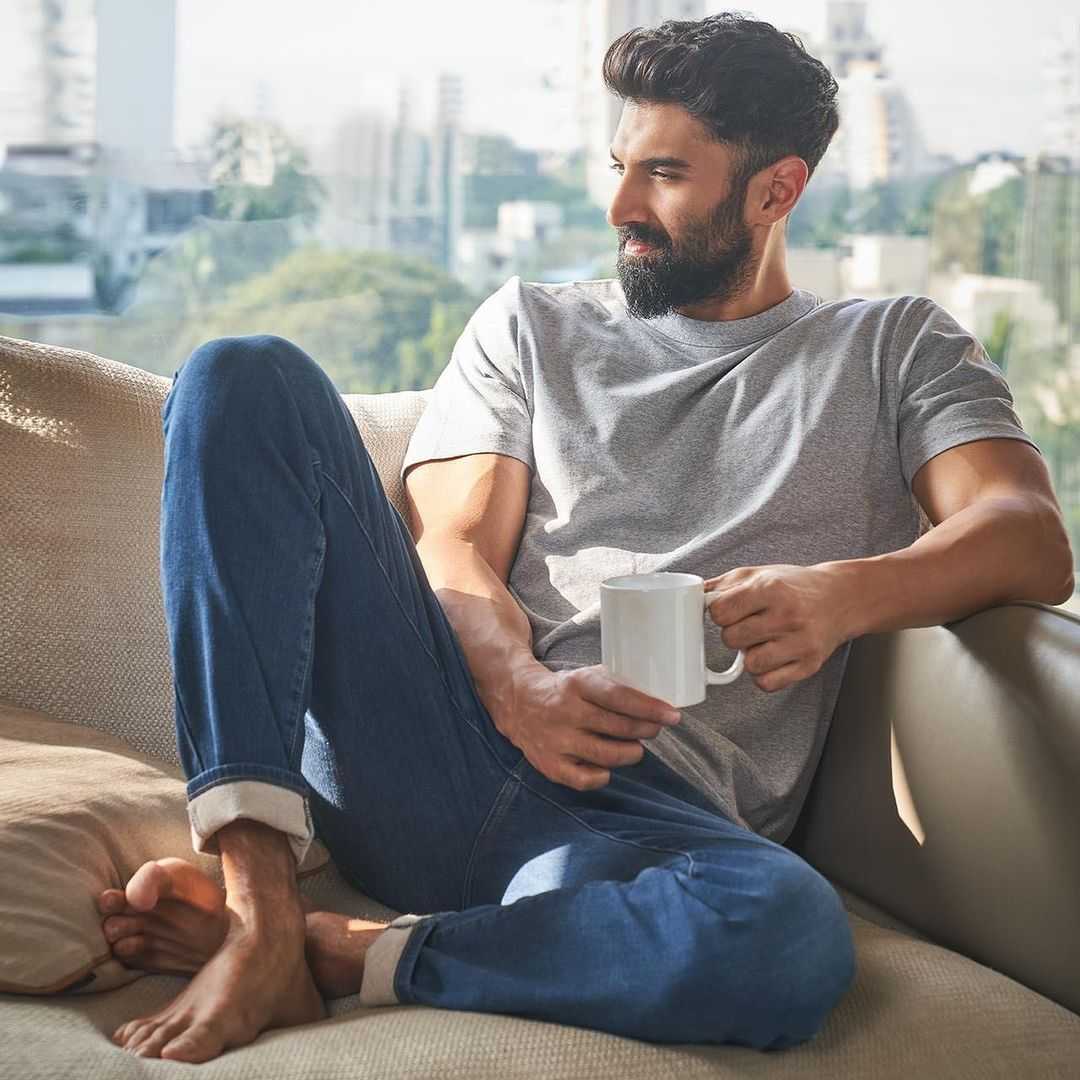 Aditya Roy Kapur is a Hindi film actor from India. Aditya Roy Kapur was born on November 16, 1985. He made his acting debut in London Dreams (2009) and had his first box office success with Aashiqui 2 (2010).

Among his notable films are Yeh Jawaani Hai Deewani (2013), Malang (2020), and Ludo (2020). In 2009's musical London Dreams, in which he co-starred with Ajay Devgn and Salman Khan, Aditya Roy Kapur made his debut as a Pakistani musician.

Aditya Roy Kapur began his career as a VJ on Channel. Then, he played the adult son of Akshay Kumar and Aishwarya Rai who travels back in time to make his parents' union in love marriage in the 2010 time-travel comedy Action Replayy.

Aditya Roy Kapur also reappeared with Aishwarya Rai in Sanjay Leela Bhansali's Guzaarish, which also stars Hrithik Roshan.
Claim Your FREE Celebrity Shoutout
✕
Claim Now!
Aditya Roy Kapur's Family and Aditya Roy Kapur's Education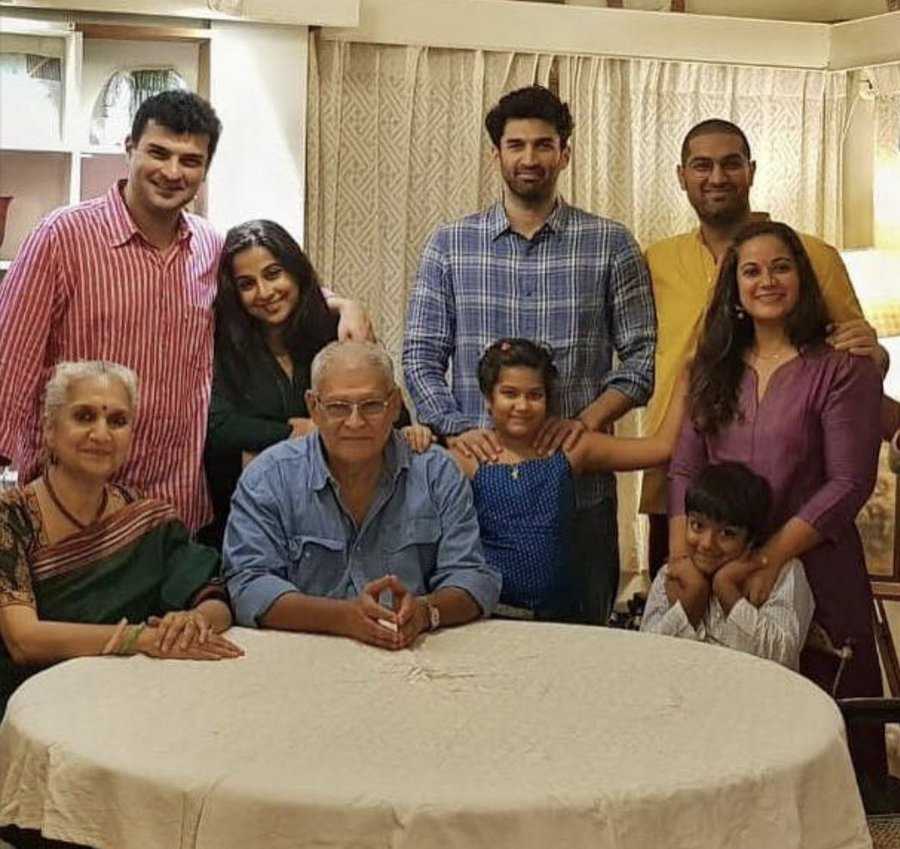 Aditya Roy Kapur was born on November 16, 1985. Aditya Roy Kapur's age as of 2022 is 36 years. Aditya Roy Kapur's zodiac sign is Scorpio. Aditya Roy Kapur is from Mumbai, India. Aditya Roy Kapur's father is Kumud Roy Kapur and his mother is Salome Aaron. Aditya Roy Kapur's has a Jewish mother. In the early 1940s, his grandfather, Raghupat Roy Kapur, was a film producer. Aditya Roy Kapur is the youngest of three siblings; his eldest brother, Siddharth Roy Kapur, is the CEO of UTV Motion Pictures and is married to actress Vidya Balan. Kunaal Roy Kapur, his second elder brother, is also an actor.

Sam and Ruby Aaron, his maternal grandparents, were trained dance instructors who brought the Sama dance to India. All of his siblings attended G. D. Somani Memorial School in Cuffe Parade, Mumbai, where Aditya Roy Kapur also received his education, and his mother oversaw school performances and plays. In Class XI, Aditya Roy Kapur enrolled at St. Xavier's but failed. To avoid dropping a year, he was forced to apply to St. Andrew's College. He then received his diploma from St. Xavier's College, which is connected to the University of Mumbai. He wanted to be a cricketer during his school years, but he dropped out of cricket coaching classes after sixth grade.

Talk To Similar Celebrities
Aditya Roy Kapur's Affairs and Relationships
Aditya Roy Kapur - Shraddha Kapoor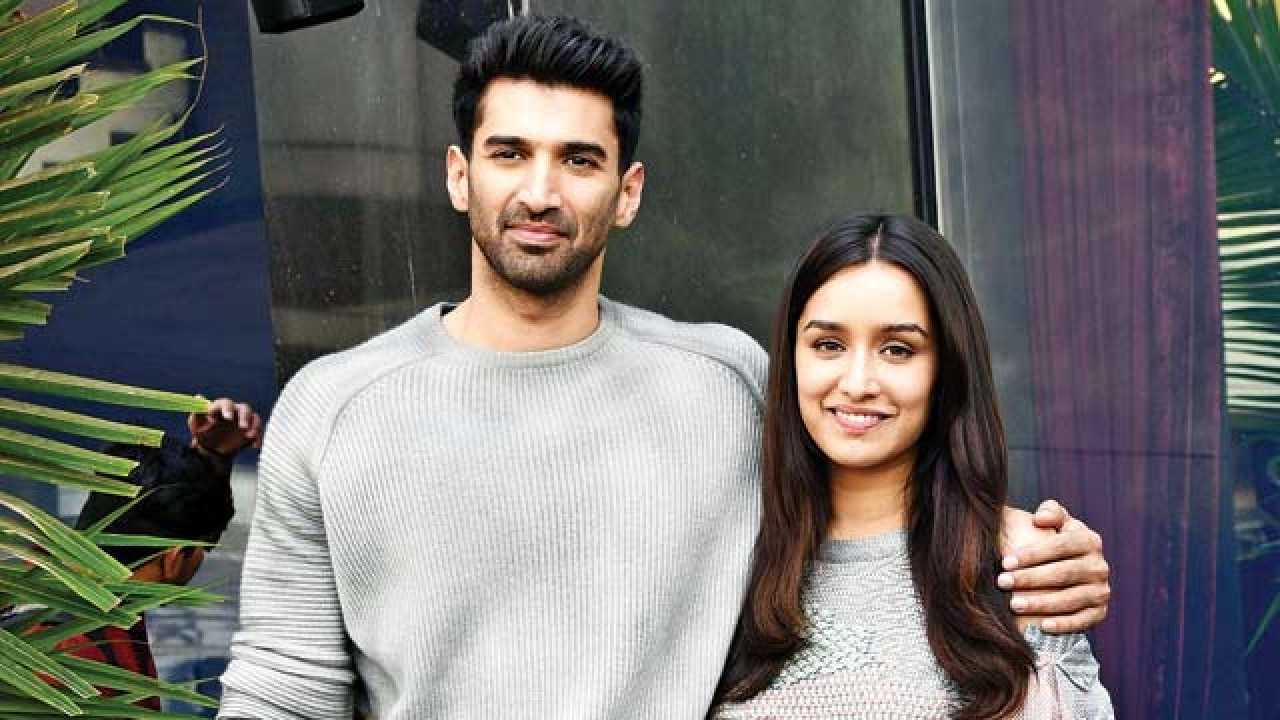 Aditya Roy Kapoor and Shraddha Kapoor were one of the most adored on-screen couples, and they starred in the film Aashiqui 2 together. Fans undoubtedly adored the chemistry tremendously. They dated for a while before calling it quits following the release of the second film Ok Jaanu. They have known each other since they were children and are close friends. The on-screen couple got married after appearing in the blockbuster movie Aashiqui 2. The film's high point was their sizzling on-screen chemistry. Aditya Roy Kapur and Shradha Kapoor were one of the power couples in Hollywood. The deeply in love couple even made an appearance on a well-liked chat show on television. Their romantic comradery was widely discussed. Before calling it quits, Aditya and Shraddha Kapoor were partners in a committed relationship for a considerable amount of time.

Aditya Roy Kapur - Rhea Chakraborty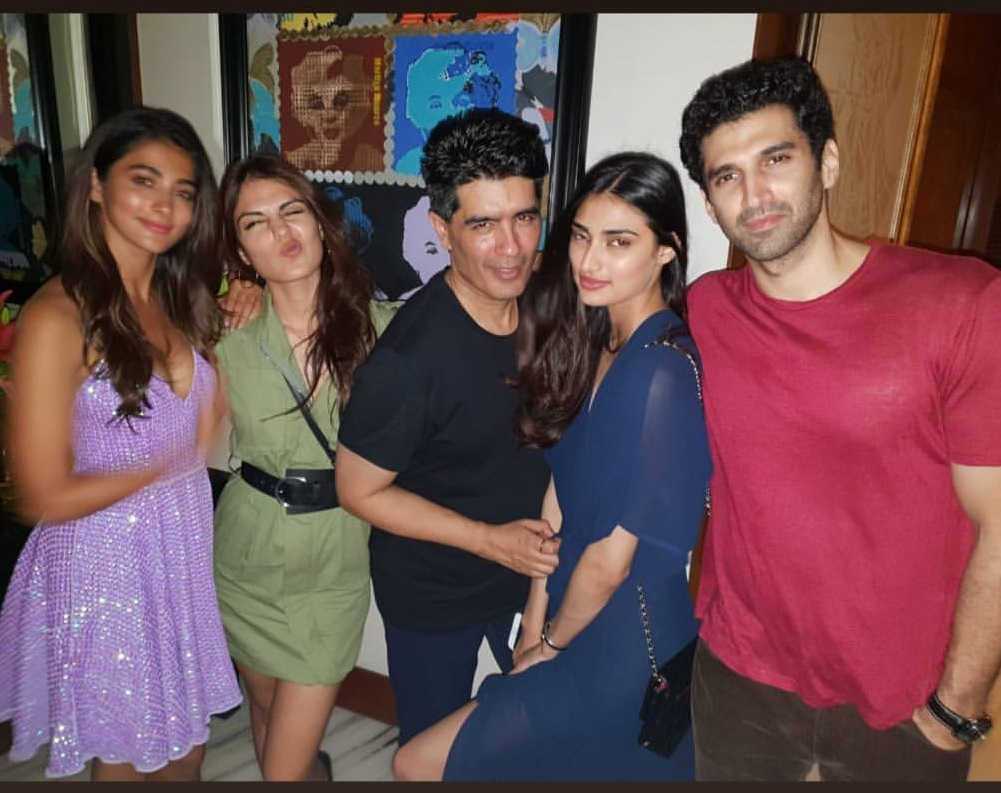 At every event, Rhea Chakraborty and another Aditya Roy Kapur were seen together. After that, Papps caught them holding hands several more times. Rhea and Aditya Roy Kapur were both VJs at different points in their careers. The attractive couple had been dating for a while when they abruptly broke up for unspecified reasons. The Sushant Singh Rajput incident put Rhea Chakraborty in the spotlight. A picture of Rhea Chakraborty and Aditya Roy Kapoor appeared online after the actor's passing. They were observed interacting briefly. Rhea received a lot of abuse for dating Aditya Roy Kapur after the incident involving the actor Sushant Singh Rajput. However, rumours claim that Rhea Chakraborty and Aditya Roy Kapoor are no longer dating.

Aditya Roy Kapur - Ahana Deol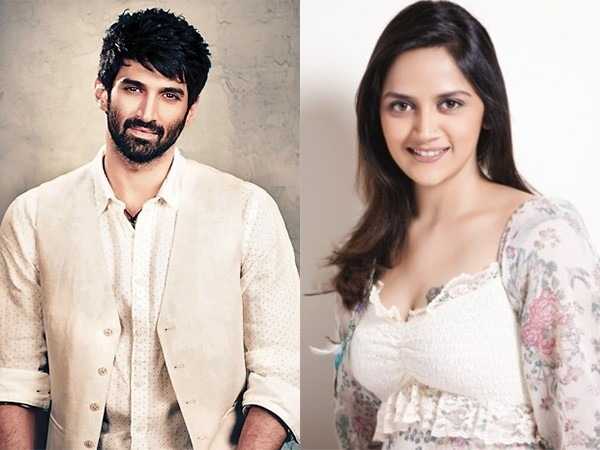 On the sets of Sanjay Leela Bhansali's Guzaarish, Aditya Roy Kapur and Ahana Deol first became acquainted. Aditya Roy Kapur played the lead role in the film, and Ahana Deol supported the unconventional SLB. According to reports, the two got along incredibly well with one another, which is how their romance began. According to rumours in the entertainment industry, Aditya Roy Kapur dated Ahana Deol for four years before calling it quits. Ahana Deol and Aditya Roy Kapoor were childhood friends. Ranveer Singh revealed in a media interview that Ahana Deol, who was dating Ranveer Singh at the time, was the girl Aditya Roy Kapoor stole from him. Ahana is currently happily married to Vaibhav Vohra, and she enjoys leading a simple life away from the spotlight.
Aditya Roy Kapur - Diva Dhawan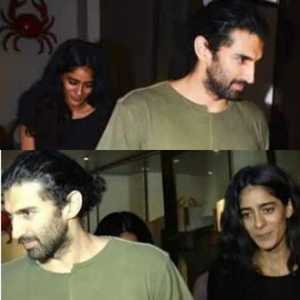 Diva Dhawan and Aditya Roy Kapoor had a romantic relationship that ended cordially. Diva Dhawan is a model and fashion designer. She gained fame after being photographed celebrating her birthday with Aditya Roy Kapoor.

Aditya Roy Kapur was in the past thought to be dating model Diva Dhawan. The cute couple was frequently photographed outside of well-known cafes and restaurants in Mumbai. Additionally, in the year 2020 wedding of the couple was rumoured.

Aditya Roy Kapur - Ananya Panday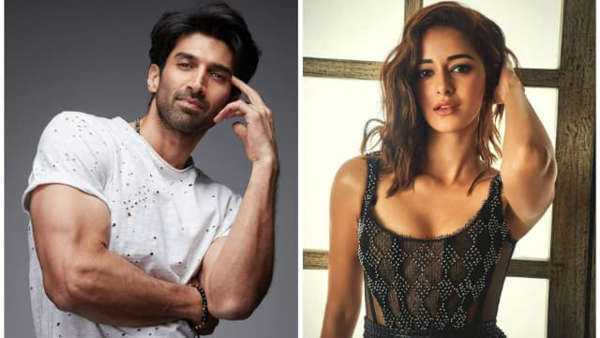 Actress Ananya Panday's ex-boyfriend Aditya Roy Kapur recently talked about his upcoming nuptials. To learn more, keep reading. Ananya Panday, an actress, is Chunky Panday's daughter, and Aditya Roy Kapur is rumoured to be dating her. News of their romance is circulating widely on social media. Ananya's participation in Karan Johar's talk show Koffee With Karan served as a catalyst for the dating rumours, adding more fuel to the fire. The actress revealed details of her romantic past. She refrained from discussing her previous relationships, but she did confess her most recent fling when she said, 'I find Aditya Roy Kapur hot.' Karan even inquired about the tension between Ananya and Aditya. Ananya became speechless upon hearing this.

Aditya Roy Kapur's Career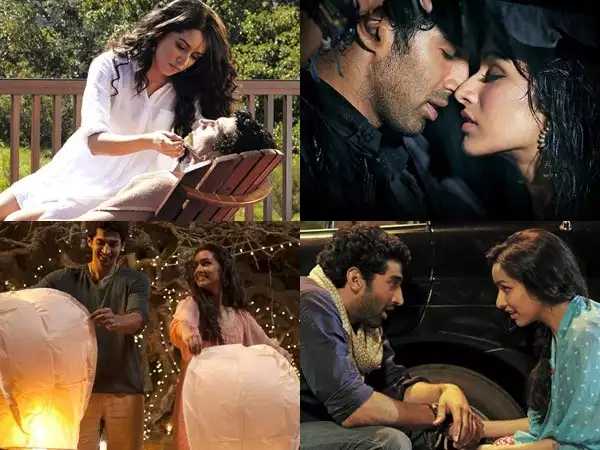 Initially, Aditya Roy Kapur worked as a VJ for the music channel Channel V India, where viewers praised his comedic timing and 'unique style of hosting.' Up until 2008, he co-hosted the popular programme India's Hottest with VJ Bruna Abdullah and acted in the television series Pakao. In the 2009 comedy-drama London Dreams, starring Salman Khan, Ajay Devgn, and Asin Thottumkal, Kapur made his debut in Hindi cinema. Aditya began his career on Channel V as a V.J. He was content with his role as a V.J. and never gave acting much thought. Up until he received a call for the 'London Dreams' movie auditions. Aditya Roy Kapur was chosen, and in this Vipul Shah film, he made his acting debut. Aditya Roy Kapur later came to light in the movie 'Action Replay' as the adult son of Aishwarya Rai and Akshay Kumar who goes back in time to save their marriage.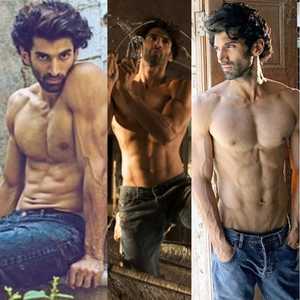 Aditya Roy Kapur played the student of Hrithik Roshan in Sanjay Leela Bhansali's 'Guzaarish,' which was a crucial part of his performance. In the 2013 romantic drama Aashiqui 2, in which Shraddha Kapoor also starred, Kapur played Rahul Jaykar, which served as his breakout role. Aashiqui 2, which debuted on April 26, 2013, was a financial success at the box office and one of the highest-grossing Bollywood movies of 2013, earning 1.45 billion (US$18 million) globally in its first four weeks of release. He co-starred with Parineeti Chopra as Tariq Haider in the 2014 romantic comedy Daawat-e-Ishq. Critics gave the movie average reviews, and it was a financial failure. In the 2016 romantic drama Fitoor, which was based on Charles Dickens' 1861 novel Great Expectations, Aditya Roy Kapur co-starred with Katrina Kaif as Noor Nizami. He also made cameo appearances in the movies Welcome to New York and Dear Zindagi.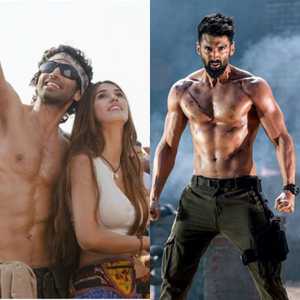 Along with Shraddha Kapoor, Aditya Roy Kapur played Aditya Gunjal in the love story Ok Jaanu in 2017. In the 2019 movie Kalank, Aditya Roy Kapur played the role of Dev Chaudhry. In 2019 Aditya Roy Kapur along with Disha Patani appeared in the romantic action thriller Malang as Adavit Thakur. Critics gave Kapur's performance favourable reviews. Malang achieved commercial success after making 84.50 crores (US$11 million) on the global market. Aditya Roy Kapur co-starred with Sanjay Dutt and Alia Bhatt in the 2020 drama film Sadak 2 as Vishal Agnihotri, which was broadcast on Disney+ Hotstar. On November 12, 2020, Netflix released Aditya Roy Kapur's performance as Aakash in the film Ludo. In December 2020, Kapur and Sanjana Sanghi started filming the action-thriller Rashtra Kavach Om. The movie opened in theatres on July 1, 2022. The Hindi remake of the 2018 Tamil film Thadam, Gumraah, will feature Aditya Roy Kapur alongside Mrunal Thakur.
Aditya Roy Kapur's Best Movies
Aashiqui 2
Rahul's alcoholism causes him to lose fans and fame. However, he ultimately decides to make a sidelined singer into a rising star. Rahul, a singer, loses his career as a result of his drinking. He meets Arohi in a Goa bar where she works to support herself. He is moved by her singing and promises to take her to Mumbai and turn her into a star, which is where they meet and fall in love. The musical love story of these two lovers, who experience love and hate, success and failure in their lives, is told in Aashiqui 2. But will they accept their success and stay together, or will their egos cause them to split up?

The 2013 Indian Hindi-language romantic musical drama film Aashiqui 2 was written and directed by Mohit Suri. It was also produced by Mukesh Bhatt, Bhushan Kumar, and Krishan Kumar under the Vishesh Films and T-Series Films banners, with Mahesh Bhatt serving as the presenter. Aditya Roy Kapur and Shraddha Kapoor play the lead roles in this remake of the 1937 film A Star Is Born, which also stars Shaad Randhawa, Mahesh Thakur, and Salil Acharya in supporting roles. The film is set in the early 2010s and revolves around a tumultuous romantic relationship between a failing singer, Rahul Jaykar, and his protege, aspiring singer Aarohi Keshav Shirke, which is complicated by Rahul's issues with alcohol abuse and temperament.

Guzaarish
A goa-based magician is paralyzed and bed-ridden after losing all bodily functions below his neck. In a dilapidated mansion, he is cared for by Nurse Sofia D'Souza, a spousal abuse victim, his mother, Isabel, and two servants, Rosy and Maria. With this assistance, he becomes a radio jockey, and when his health deteriorates after 14 years, he requests that Devyani Dutta file a Petition in Court seeking permission to end his life. Devyani does so, and the petition is opposed on behalf of the Government of India by Counsel Vipin Patel. Then Omar Siddique comes into his life, wanting to learn the secrets behind his magic tricks, and Sofia's husband, Nevil, returns. Ethan now awaits the Court's decision, reflecting on his past and the accident, while his Radio fans and others discourage him from euthanasia.

Sanjay Leela Bhansali's Guzaarish (transl. Request) is a 2010 Indian Hindi-language romantic drama film written, composed, and directed by him. Hrithik Roshan and Aishwarya Rai Bachchan star, with Shernaz Patel, Aditya Roy Kapur, Monikangana Dutta, Suhel Seth, Swara Bhaskar, and Makrand Deshpande also playing important roles. It is a collaboration between Bhansali and UTV Motion Pictures. Sudeep Chatterjee handled cinematography, and Hemal Kothari edited the film. The film tells the story of a paralysed magician-turned-radio jockey who files a court petition to end his life. Critics praised the film's direction, cinematography, and performances, particularly those of Roshan and Rai, when it was released on November 19, 2010.

Ludo
The lives of four unidentified people collide due to a shared connection. Akash discovers a private moment video clip of him and his girlfriend Shruti online. Shruti is getting married soon, and the police are interested in Akash's case. The owner of a restaurant and a fan of Mithun Chakraborty, Alok Kumar, admits that his weakness is his former flame Pinky, who got married. He runs into Pinky at his restaurant, where she's pleading for assistance to get her husband out of police custody after he's been detained for a murder he didn't commit. Rahul Awasthi, who works for a violent mall manager, loses his home due to unpaid rent and finds refuge in a small hut where a dead body emerges from the structure.

Anurag Basu's Ludo is a 2020 Indian Hindi-language black comedy crime film written and directed by him. It is produced by T-Series, Anurag Basu Productions, and Ishana Movies' Bhushan Kumar, Divya Khosla Kumar, Krishan Kumar, Anurag Basu, Tani Basu, and Deepshika Bose. Abhishek Bachchan, Aditya Roy Kapur, Rajkummar Rao, Sanya Malhotra, Pearle Maaney, Pankaj Tripathi, Fatima Sana Shaikh, Rohit Suresh Saraf, Shalini Vatsa, and Inayat Varma star in the ensemble cast. The film was released on Netflix on November 12, 2020, to coincide with Diwali, and received mixed-to-positive reviews, with praise for its screenplay, cinematography, music, direction, and cast performances.

Yeh Jawaani Hai Deewani
Yeh Jawaani Hai Deewani tells the story of the relationship between two characters, Bunny (Ranbir Kapoor) and Naina (Deepika Padukone), at two distinct but pivotal points in their lives. First, when they are fresh out of college and at a crossroads where many decisions will determine who and what they become, and then later, in their late twenties when they re-meet, holding on to some realized and some unrealized decisions they have made. The journey the movie wants to take us on is how these two characters affect, change, befriend, and ultimately fall in love with one another.

Yeh Jawaani Hai Deewani also known as YJHD is a 2013 Indian Hindi-language coming-of-age romantic comedy-drama film directed by Ayan Mukerji, written by Mukerji and Hussain Dalal, and produced by Karan Johar. Deepika Padukone and Ranbir Kapoor co-star in their second film together after Bachna Ae Haseeno (2008), with Kalki Koechlin and Aditya Roy Kapur playing key supporting roles. The plot revolves around Naina Talwar and Kabir Thapar, who meet on a trekking trip and fall in love with him but do not express it. They eventually drift apart but reunite at a friend's wedding. Originally scheduled for March 2013, the film was released on May 31, 2013.

Action Replayy
Bunty declines to wed Tanya Gonsalves because he has only seen conflict between his quarrelling parents, Kishen and Mala Chopra, who live in Mumbai. Professor Anthony Gonsalves, her eccentric grandfather, is next introduced to him, and it turns out that he has created a time machine. When Bunty goes back in time to Holi 1975, when Mumbai was still known as Bombay, he meets his parents when they were children. Bunty is shocked to see his father as a buck-toothed wimp and his mother as a goon-like tomgirl. He begins to try to make peace between not only his quarrelling parents but also his quarrelling grandparents amid the terror of Raman Raghav, the impending Emergency of former Prime Minister Indira Gandhi, the banning of multinationals including Coca-Cola, and the charisma of superstar Rajesh Khanna. Action Replayy, directed by Vipul Amrutlal Shah and starring Akshay Kumar and Aishwarya Rai Bachchan, is a 2010 Indian Hindi-language science-fiction romantic comedy film. The film also stars Aditya Roy Kapur, Neha Dhupia, Rannvijay Singh, Om Puri, Kirron Kher, and Rajpal Yadav in supporting roles. Back to the Future, a 1985 film, inspired the plot. Director Vipul Amrutlal Shah, on the other hand, insists that it is based on a Gujarati play of the same name and H. G. Wells' 1895 novel The Time Machine.
Daawat-e-Ishq
Gulrez 'Gullu' Qadir (Parineeti Chopra), a Hyderabadi shoe-sales girl disillusioned with love after encounters with dowry-seeking men, and Tariq 'Taru' Haidar (Aditya Roy Kapur), a Lucknawi cook who can charm anyone with the aroma and flavours of his biryani and kebabs, come together in this deliciously romantic film. Gullu and Taru arrive at a 'tuning-setting' in the clash of diametrically opposite but equally spicy cultures of Hyderabad and Lucknow, rewrite traditional recipes of love, crush old-fashioned world-views, and make their own masaledaar albeli rangreli pichchar - Daawat-e-Ishq.

Daawat-e-Ishq (Feast of Love) is a 2014 Indian Hindi-language romantic comedy film directed by Habib Faisal and produced by Aditya Chopra through Yash Raj Films. Parineeti Chopra and Aditya Roy Kapur star. Sajid-Wajid composed the soundtrack. On September 19, 2014, the film was released to mostly positive reviews. The Hindu called Daawat-e-Ishq a 'potent recipe,' and the Times of India gave it four out of five stars. In its first week, the film grossed 12.7 crores (US$1.6 million) at the box office.

OK Jaanu
OK Jaanu is a 2017 Indian Hindi-language romantic drama film directed by Shaad Ali, based on Mani Ratnam's Tamil film O Kadhal Kanmani, and produced by Ratnam and Karan Johar under their respective banners Madras Talkies and Dharma Productions. It is a remake of the Tamil film O Kadhal Kanmani by Mani Ratnam. The film stars Aditya Roy Kapur and Shraddha Kapoor, with Naseeruddin Shah and Leela Samson—the latter of whom appeared in the original and is making her Hindi debut with this—as the protagonists' landlords. Eesh Kakkar plays Tara's ex-boyfriend. The film's score and soundtrack were composed by A. R. Rahman. The lyrics and dialogues for the film were written by Gulzar.

Aditya 'Adi' Gunjal (Aditya Roy Kapur) moves to Mumbai to work for a gaming company owned by his boss (Prahlad Kakkar), hoping to make a name for himself as a video game developer in the United States. He notices a girl (Shraddha Kapoor) on the adjacent platform attempting to jump in front of an approaching train at Mumbai railway station. Adi, horrified, yells at her. The girl then vanishes. Adi relocates to the home of Gopi Srivastava (Naseeruddin Shah), his elder brother's senior, a strict, retired High Court judge who lives with his wife Charu (Leela Samson). Charu is a well-known Hindustani classical singer who has Alzheimer's disease stage two. Adi's friend Bantee encourages him to pitch the idea of his game 'Mumbai 2.0' to his boss on his first day at work. Adi impresses his boss and is given a five-month deadline to prepare a prototype for competition in Los Angeles.
Aditya Roy Kapur's Upcoming Movies
Gumraah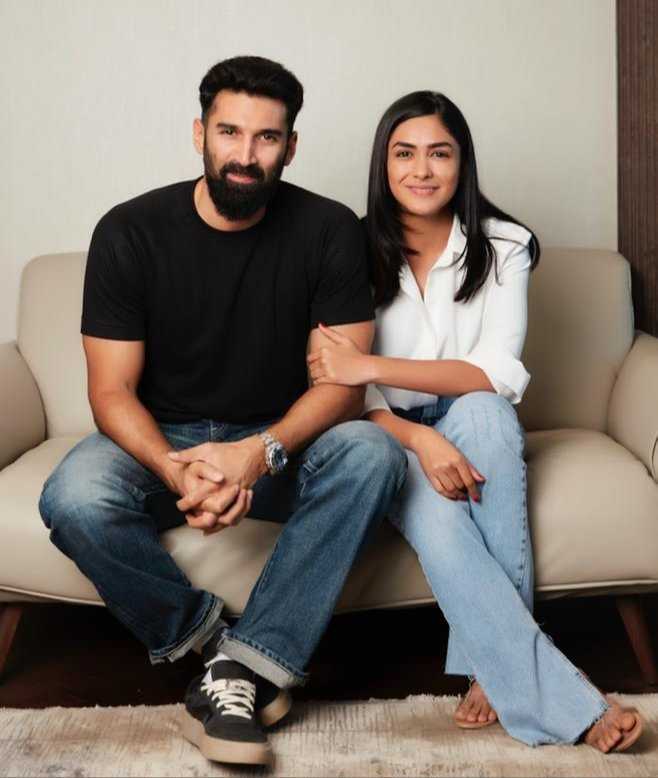 'Gumraah' is the name of the upcoming crime thriller starring Aditya Roy Kapur and Mrunal Thakur. Aditya plays a dual role in the crime thriller, which is based on real events, in two entirely different avatars. On the other hand, Mrunal will portray a police officer. Aditya and Mrunal will engage in a bloody fight in this suspenseful movie. The first schedule of the movie has been finished by Aditya Roy Kapur, and the second schedule will start in Mumbai today with Mrunal Thakur. Soon, Ronit Roy will also join the shoot. For the Tamil Hit, Thadam Hindi Remake titled 'Gumraah,' Aditya Roy Kapur and Mrunal Thakur will team up; this Jodi is being directed by debutant director Vardhan Ketkari under Bhushan Kumar Production 'T Series.'
Malang 2
Additionally unconfirmed, some reports indicate that Malang 2, the follow-up to Mohit Suri's romantic suspense film Malang(2020), is in production.
The Night Manager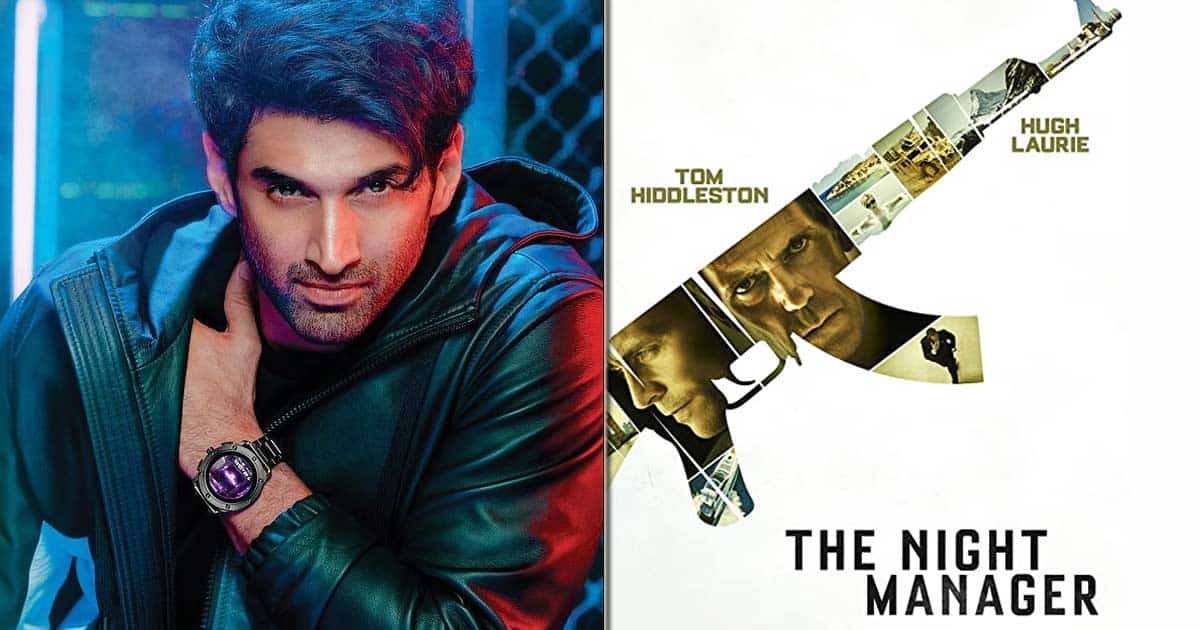 Aditya Roy Kapur, according to a number of sources, has already begun filming the Hindi version of the Hollywood miniseries The Night Manager. However, no official announcement has been made as of yet. For the remake, Aditya will be seen filling Tom Hiddleston's role. And now, as the actor continues to film The Night Manager remake, we have access to some leaked photos of him from the sets. Aditya appeared stylish in the photos that were leaked as he strolled down a street while sporting a white shirt and black pants. According to rumours, the spy thriller will be produced on a grand scale.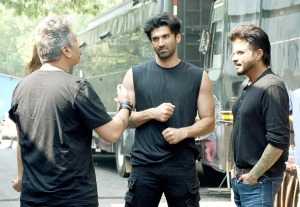 Susanne Bier's The Night Manager is a British television series starring Tom Hiddleston, Hugh Laurie, Olivia Colman, Tom Hollander, David Harewood, and Elizabeth Debicki. It is based on John le Carré's 1993 novel of the same name, which was adapted for the modern era by David Farr. The six-part series premiered on BBC One on February 21, 2016. In the United States, it premiered on AMC on April 19, 2016. IMG has sold it in over 180 countries around the world. A second series was contemplated but never formally commissioned.
Action Replayy 2
Aditya Roy Kapur is reportedly going to be in the Action Reply (2010) sequel, but there hasn't been any official word on it.
Aditya Roy Kapur's Career Timeline
Aditya Roy Kapur's Struggles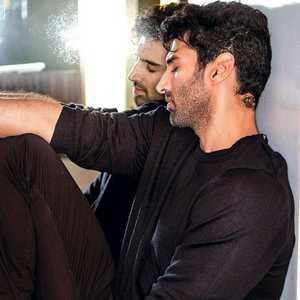 Everybody experiences struggle in their life. And anyone who chooses to enter the Bollywood industry is fairly familiar with this. For some people, this struggle ends with one big break, but for others, it recurs and follows them throughout their professional lives. In either case, everyone struggles to a certain extent. However, some people seem to be in an endless struggle. Aditya Roy Kapur is one of those actors. A journey of self-discovery has taken place. I never thought of myself as an actor, not even when I was a VJ. I didn't watch Hindi movies growing up and love them or want to be a Bollywood actor. I thought that was the most fantastical concept. Aditya Roy Kapur is a talented performer who can pull off both rustic and elegant looks. After giving a stunning performance in Aashiqui 2 alongside Shraddha Kapoor, he established his talent.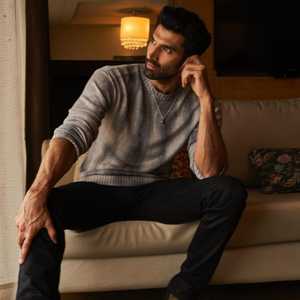 Aditya became the object of desire for women all over the nation as a result of the movie, which heralded the arrival of a hot new couple in the industry. Aditya began his career in a different way than other actors with film backgrounds. Do you recall when he worked as a VJ on Channel V? Aditya was effortlessly bindass and adorable, and Channel V was cool back in the day, so his show was very entertaining. Even though he comes from a family with a history in movies and culture, his main goal has never been to work in Bollywood. Because of this, Aditya most likely played supporting roles in his first three movies, London Dreams, Action Replay, and Guzaarish. Despite the financial failure of all three films, Aditya was able to secure Aashiqui 2, one of the highest-grossing films of 2013. Many actors would decline to play supporting roles after such a huge success. However, Aditya did not hesitate to sign up for Yeh Jawaani Hai Deewani and emerged looking like a star! However, Aditya isn't experiencing the success he deserves despite his good looks and talent.
Aditya Roy Kapur's Networth and Income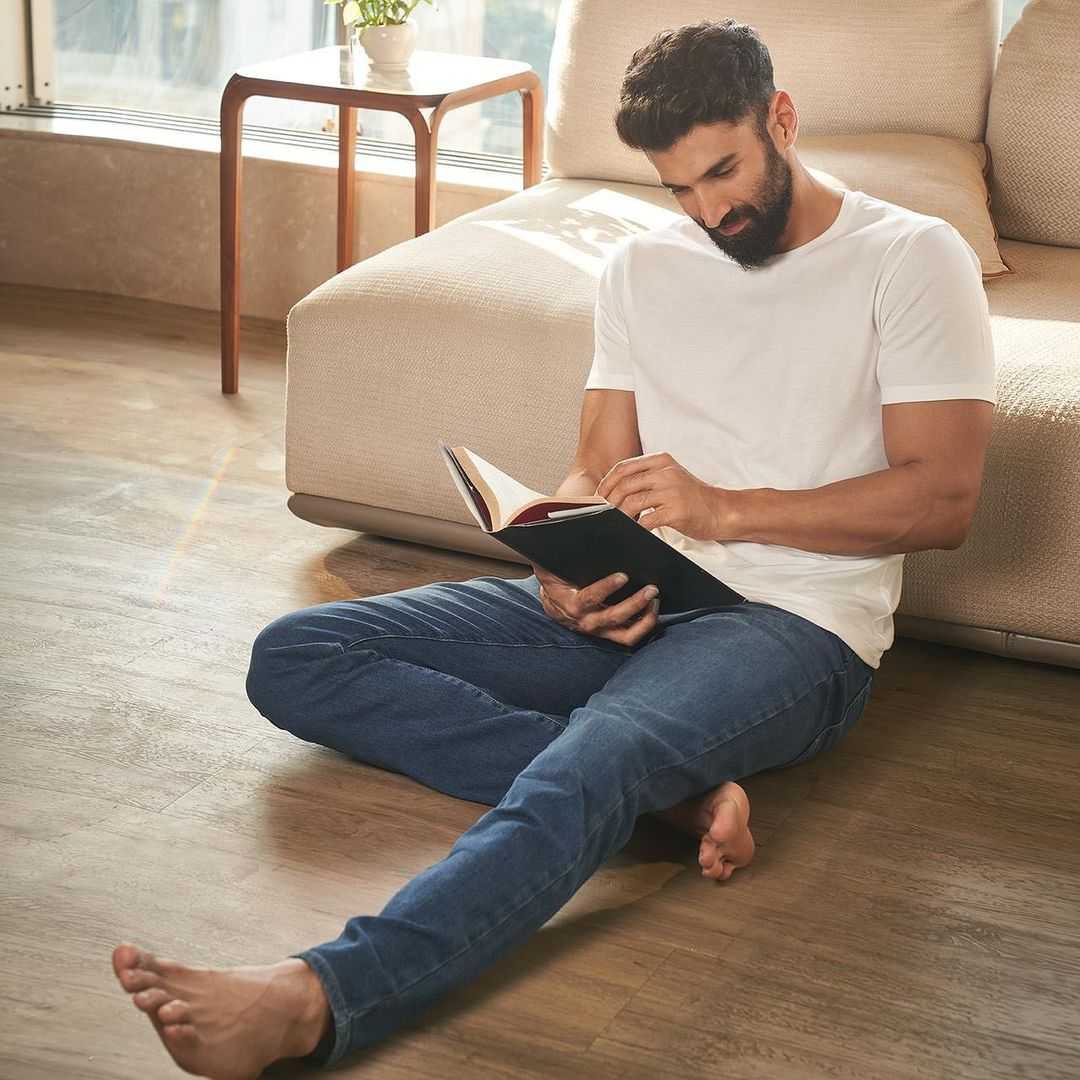 The amount of assets that surpass liabilities is referred to as net worth. Cash, real estate, and anything else of value are examples of assets. It is the value of everything you own. Net worth is not calculated on a yearly basis. Net worth is determined by deducting all liabilities from all assets. Net worth is determined by deducting all liabilities from all assets. So, how much is Aditya Roy Kapur currently worth? Aditya Roy Kapur's net worth in Indian rupees in 2022 will be $12 million, or 89 crores. As a result of his work, he became one of the highest-paid young actors in the Bollwood industry. Aditya Roy Kapur receives a monthly salary of more than 70 lakh rupees. Bollywood movies, where he costs between 5 and 6 crores per film for his acting, are where Aditya Roy makes the majority of his income. In addition to acting, he is paid a lot of money by the biggest companies to promote their brands. Aditya receives one crore rupees in compensation for each brand endorsement. The success of his films has led to an annual rise in his net worth.
Aditya Roy Kapur Awards and Achievements
Awards of the International Indian Film Academy
2014 Popular Award Best Actor in a Supporting Role Yeh Jawaani Hai Deewani (2013)
Apsara Film Producers Guild Awards
2014 Winner Special Awards Jodi of the Year Aashiqui 2 (2013)
BIG Star Entertainment Awards, India
2013 Winner Film Award Most Entertaining Actor In a Romantic Film Aashiqui 2 (2013)
2013 Most Romantic Pair of the Year Aashiqui 2 (2013)
Bollywood Hungama Surfers' Choice Movie Awards
2014 Surfers' Choice Award Best Actor in a Supporting Role Yeh Jawaani Hai Deewani (2013
Screen Awards, IN
2014 Winner Screen Award Jodi No. 1 Aashiqui 2 (2013)
Aditya Roy Kapur Interesting Facts
Aditya, like the majority of actors, aspired to do something other than work in the entertainment industry. His childhood ambition was to play cricket; he never imagined himself as an actor.
Siddharth Roy Kapoor, Aditya Roy Kapur's brother, is the founder of UTV Motion Pictures.
Aditya's father met his wife Salome Aaron while serving in the Indian army in Kashmir. His mother was also Miss India in 1972 and later became a choreographer.
Aditya Roy Kapur comes from a filmmaking family. His entire family works in the entertainment industry. Salome Roy Kapoor, his mother, is a former Miss India, and his grandfather, Raghupat Roy Kapoor, was a well-known film producer.
In 2009, Aditya Roy Kapur made his Bollywood debut as a supporting actor in the film 'London Dreams.'
The 'Daawat-e-ishq' actor has revealed his passion for food. The actor enjoys everything, including biryani, rajma chawal, seekh kabab, and korma boti, and he also has a sweet tooth. But, because he works in an industry where his weight is constantly monitored, the actor has to say no to many of his favourite dishes.
Aditya Roy Kapur enrolled in diction classes to improve his Hindi pronunciation. Prior to his acting career, the actor was interested in music and had hoped to record an album since his days as a VJ.
Aditya Roy Kapur's breakthrough came with the film 'Aashiqui 2', in which he co-starred with Shraddha Kapoor.
For his film 'Aashiqui 2', he even learned to play the guitar. Aditya Roy Kapur debuted as a supporting actor in the 2009 film 'London Dreams.'where he played the role of a musician
Social Media
Frequently Asked Questions