Thank you so much! You will be contacted by our team shortly.
Ivan Rodrigues
Ivan Rodrigues
Book video @

₹ 500

1,000
Secured & Safe Payments
---

Buy For

₹475
Extra ₹25 off on this booking
Members Only

Flat 15% Off
Additional discount for Prime Users
---
Money-back Guarantee!
If for some reason, your request could not be completed, we'll refund your money within 3-5 working days.
Need help?
Reach out to us on WhatsApp or Email for queries. Our support team shall get back to you within 2-3 working days.
Secured & safe payments
Every transaction is 100% safe. Your payment details are encrypted during the transaction to safeguard your data.
Turn Special Occasions into Extraordinary Memories with Celebrity Wishes!
Looking to make celebrations truly unforgettable? Your search ends here! Embark on an extraordinary journey with personalised wishes from your beloved celebrity. Witness sheer delight as heartfelt messages from renowned stars create lifelong cherished memories.
Experience the magic of receiving a personalised birthday or anniversary wish from a celebrity. These extraordinary moments will etch themselves into your loved one's heart, ensuring unforgettable memories that stand the test of time.
Book An Exclusive Personalised Celebrity Invitation Video message Experience - Elevate Your Special Occasion!
Are you planning a birthday celebration, anniversary party, or wedding event and want to make it truly exceptional? Look no further! We are excited to present a unique opportunity to book an exclusive celebrity invitation experience for your special occasion.
Imagine the joy and excitement on your guests' faces when they receive a personalised invitation from a renowned celebrity. Whether it's a milestone birthday, the most important day of your life, or a cherished anniversary, this exclusive celebrity invitation experience will make your event truly unforgettable.
Unlock the Power of Motivation with Personalised Messages from Beloved Celebrities
Are you seeking to bestow the gift of motivation upon your loved ones? Look no further! We are thrilled to present personalised motivational messages from adored celebrities, guaranteed to uplift and empower those dear to you.
Envision the profound effect of receiving a customised motivational wish from a renowned celebrity. Whether your loved ones are navigating through adversity, pursuing aspirations, or in need of a boost, these messages will rekindle their inner flame, equipping them to triumph over any hurdle they encounter.
Why Book A Personalised Celebrity Wish From Ivan Rodrigues?
Memorable Moments - By booking personalised wishes from your favourite celebrity, you'll create cherished memories that will last a lifetime. The genuine and heartfelt messages from these renowned personalities will bring a smile to your loved one's face and create a lasting impression.

Exclusive and personalised - Each wish will be tailor-made for your loved one, reflecting their unique personality and the occasion they are celebrating. The celebrity will take into account any specific details or requests you provide, ensuring a truly personalised experience.

A Celebrity Connection - Your loved one will feel an incredible sense of connection and excitement as they receive a wish from their favourite celebrity. It's a chance to bridge the gap between fandom and personal interactions, creating a moment they will treasure forever.

Variety of Occasions - Whether it's a birthday, anniversary, wedding, or festival, personalised celebrity wishes are available for various occasions. Choose the celebrity who holds a special place in your loved one's heart and let their heartfelt wishes make the celebration extraordinary.
Book a Personalised video message from Ivan Rodrigues and surprise your family and friends.
Book a Wish From Ivan Rodrigues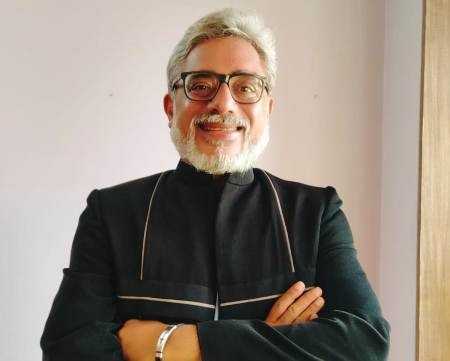 Are you seeking a unique and unforgettable way to celebrate your special occasions? Look no further! We are thrilled to announce an exclusive opportunity to book personalised wishes from the renowned Bollywood actress and dancer Ivan Rodrigues for birthdays, anniversaries, weddings, festivals, and more!
Imagine the delight on your loved one's face as they receive a heartfelt video message directly from Ivan Rodrigues, specially created just for them. Whether it's a birthday surprise, an anniversary celebration, a wedding gift, or any other special occasion, Ivan's personalised wishes will make the moment truly memorable.
Book an Invitation From Ivan Rodrigues
Are you planning a milestone event and want to make your invitations truly remarkable? We are thrilled to introduce a unique opportunity to book personalised invitation messages from Ivan Rodrigues.
Imagine the excitement on your guests' faces when they receive a one-of-a-kind invitation directly from Ivan Rodrigues himself. Whether it's a birthday extravaganza, an anniversary celebration, a wedding affair, or any other special occasion, Ivan's personalised invitation messages will add an unforgettable touch of glamour and warmth.
Book a Motivational Video Message From Ivan Rodrigues
Are you searching for a unique and impactful way to uplift and motivate your loved ones who are struggling? Book personalised motivational messages from Ivan Rodrigues. Whether it's a friend facing a setback, a family member in need of a boost, or anyone going through a difficult phase, Ivan's personalised motivational messages will ignite a spark of hope and motivation.
Why Should You Book A Personalised Wish From Ivan Rodrigues?
1. A Touch of Stardom: Ivan Rodrigues's charisma and talent have won the hearts of millions. Now, you can bring her star power directly to your loved ones, making their day extraordinary and full of star-studded glamour.
2. Heartfelt and Personalised Messages: Ivan Rodrigues will pour her heart into creating personalised messages tailored to the recipient and occasion. From heartfelt birthday greetings to warm anniversary wishes, her messages will leave a lasting impression and touch the recipient's soul.
3. Exclusive Content: Each personalised wish from Ivan Rodrigues will be unique and exclusive. You can expect her warm smile, infectious energy, and genuine emotions making the recipient feel truly special and cherished.
4.Flexibility and Variety: Whether it's a video message, a voice note, or a virtual meet-and-greet, we offer various options to suit your preferences and occasion. You can choose the perfect way to surprise your loved ones and make their day even more magical.
5. Unforgettable Memories: Ivan Rodrigues's personalised wishes will create lifelong memories for both you and your loved ones. They will treasure the personalized video or voice message, relishing the joy and excitement of receiving greetings from a beloved Bollywood star.
Ivan Rodrigues is a multilingual actor with a base in Mumbai, India, who is originally from the Indian state of Karnataka.
Life Story
Robert and Nancy Rodrigues welcomed their first child, Ivan, on November 23, 1968 in Mumbai. But before relocating to Mumbai, his parents lived in Mangalore, Karnataka, where they were both born and raised.
Education
Ivan participated in plays at his parish and in school. He made his theatrical debut with the Joel Furtado-directed and staged production of the musical Godspell by St. Michael's Parish in Mahim. In 1984, he earned his SSC from St. Michael's High School in Mahim, placing second in his class.
He earned his business degree from Sydenham College in 1989, and in 1991, he completed his MBA in marketing at S.P. Jain.
Family
Ivan's father's name is Robert Rodrigues and mother's name is Nancy Rodrigues although there is not much information about his family.
Career
In 1989, during his final year at Sydenham College, he won the famous Dr. S. K. Muranjan intra-college competition for the play The Chairs written by Eugène Ionesco. He also won honours for Best Play, Best Director, and Best Actor. Mr. Dandavate, the NCPA's then-Chairman, invited Ivan to perform The Chairs in the Little Theatre, NCPA, during this competition. Press coverage of the play at the time was overwhelmingly positive.
Ivan Rodrigues, who also directs, did a good job of keeping the pace quick and the action tense in this tough piece, which is even harder for professionals to handle than it is for students. Their representation of old age was so realistic that seeing them smiling and straight-backed offstage gave me a start. — Meher Pestonji, April 2, 1989, Sunday Midday.
"Only a bold man or woman would deal with THE CHAIRS. Vijaya Mehta first presented it more than 20 years ago, and Ivan Rodrigues has now brought it back. He picked the play because he found the first reading to be challenging to comprehend. After numerous rehearsals, he made a remarkable effort. From beginning to end, both actors maintain their arthritic appearance, pulling the audience into the maelstrom of their gloomy existence. - Teresa Viju James, 29 March 1989, The Indian Post.
"The Chairs is a piece that demands a little bit more effort and skill from the actor. This element is crucial to its success. Bombay theatre has identified two young, gifted actors with a lot of potential in Ivan Rodrigues and Nilufer Charna. Ivan and Nilufer both performed quite well, picking up on the cues left by the other with their voices and facial gestures to give us theatertic stages of poetry. It just serves to demonstrate that nothing can take the place of true skill. Suma Josson, 2–8 April 1989, The Sunday Observer.
Ivan has since appeared in numerous professional productions and given performances at locations all throughout India. A few of these are:
The Fantasticks, a musical play with music by Harvey Schmidt and lyrics by Tom Jones, directed by Janak Toprani and Nandu Bhende; Krapp's Last Tape (Samuel Beckett), directed by Ramu Ramanathan; In the Matter of J. Robert Oppenheimer, directed by Heinar Kipphardt; The Public Eye (Peter Shaffer); Final Solutions, written and directed by Mahesh Dattani; and Animal. He is also the author of The Scent of a Man by AGP World.[2][3][4]
Additionally, he has collaborated on experimental plays with young directors like Raul Valmiki in The Date(d) and Megha Burman in Do You, I Do.[5]
His acting has received high praise from both spectators and reviewers throughout the years. a few snippets.
The sound effects, both on and off stage, are the production's high point, aside from the adaption. Offstage, you can hear a bottle cork pop, liquid being poured, plates clinking, and a man hurriedly reaching for his drink coughing. Ivan Rodrigues does a great job portraying the older Krapp, who is tied to the clanging alarm clock hung around his neck, and has shuffling steps, piercing bark-like howls, and semi-silent giggles. Meher Pestonji's review of Krapp's Last Tape appeared in the Mid-Day on August 4, 1989.
The outstanding performance by Ivan Rodrigues as the elderly Krapp was the evening's high point. He gives the performance life by moving slowly and deliberately, maintaining great character whether he is thrilled or vacant. - Kamala Ramchandani's review of Krapp's Last Tape in The Indian Post on November 22, 1989.
The heart is touched by Ivan Rodrigues' portrayal of Krapp. With tape spools falling out of his tape player, the floor littered with junk, and the lights dim in this world where everyone is out for themselves, the director does not see him as a comedic figure but rather as a futuristic one. Rodrigues resembles Krapp in every way; he is stumbling and weak, his body ravaged by pain paroxysms brought on by flashbacks, yet he has the capacity to laugh maniacally at himself. Nandini Bhaskaran's review of Krapp's Last Tape appeared in The Independent on November 17, 1989.
He has appeared in the following Bollywood movies since 2013: Satyagraha, Shamitabh, Dil Dhadakne Do, Tiger Zinda Hai, and Sultan, all directed by Ali Abbas Zafar; Dear Zindagi, Sultan, and Commando 2; Hichki, Love Per Square Foot, and Sultan, all directed by Gauri Shinde; Jagga Jasoos, Sultan, and MOM; and Commando 2 and MOM, both directed by Deven Bhojani
Website Series
On Netflix, Amazon Prime, ITV, Alt Balaji, Disney+ Hotstar, ZEE5 Premium, Sony Liv, and You Tube, he has appeared in the following TV shows and web series: Ruchir Arun's What The Folks S1; Alex Winckler's The Good Karma Hospital S2; Samar Sheikh's Official CEOgiri; and the Madhur Agarwal-directed film What's Your Status, Vijay Lalwani's film The Final Call Alankrita Srivastava directed Made in Heaven, Ken Ghosh directed Abhay, and Abhijit Das directed Medically Yours. State vs. Nanavati, a film by Shashant Shah, wins.
The Shubham Yogi-directed film Minus One Krishna D.K. and Raj Nidhimoru's The Family Man Simarpreet Singh's Brochara and Harsh Dedhia's Broken But Beautiful S2, Ken Ghosh, who directed It Happened in Calcutta, Abhijit Das, who is the director of Kehne Ko Humsafar Hain S3, 1992's SCAM films included Bestseller by Mukul Abhyankar, Tryst with Destiny by Prashant Nair, The Harshad Mehta Story by Hansal Mehta, and City of Dreams S2.
Ivan has been more well-known among young people over the years thanks to his appearances in various Filter Copy, Dice Media, and Arré web skits on You Tube.
Ivan is a skilled voice actor who has contributed his voice to numerous TV commercials and corporate AVs. Additionally, he provided the voiceover for the Amazon audibles character Feroze Modi.Spot Dada, a film by Riya Mukherjee, and Pitching Pyaar, a film by Saad Khan, in which he plays Mr. Shah
Ivan has conducted a number of prestigious CXO and business leader interviews as part of the Economic Times Cutting Chai Stories. Ivan is a professional interviewer. You Tube has these interviews available.
We encourage you to book well in advance to secure your personalised wishes from Ivan Rodrigues. Make your special occasions truly extraordinary with a touch of Ivan's warm wishes and star-studded charm. Book now and create cherished memories that will be treasured for a lifetime! #JustTringIt
---
Frequently asked questions
Ivan Rodrigues is actor and producer.
Yes, you can book a personalised celebrity video message on Tring.
Ivan Rodrigues's age as of 2023 is 54 years.
Ivan Rodrigues's zodiac sign is Scorpio.