Sara Ali Khan | Biography, Movies, Age, Boyfriend, Family

Zeenat Sayyed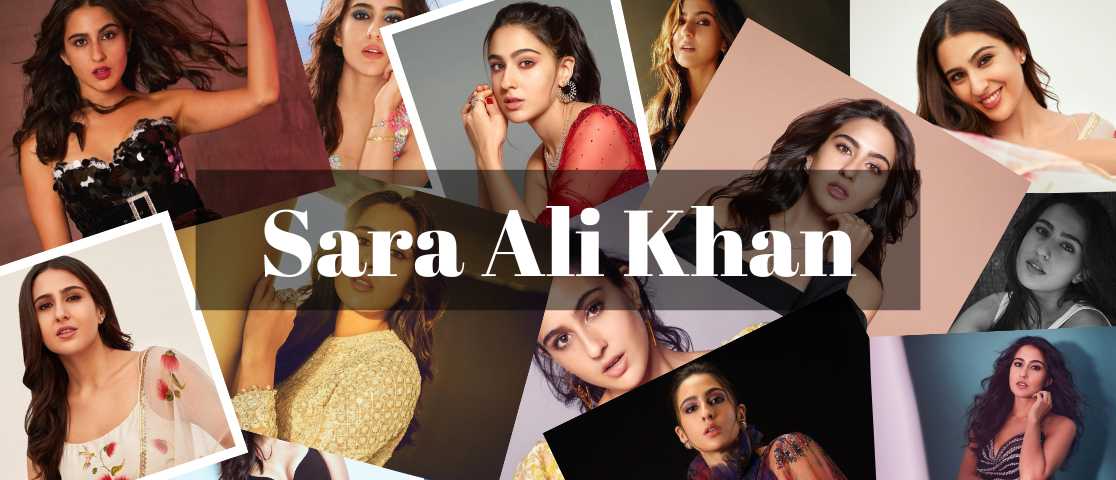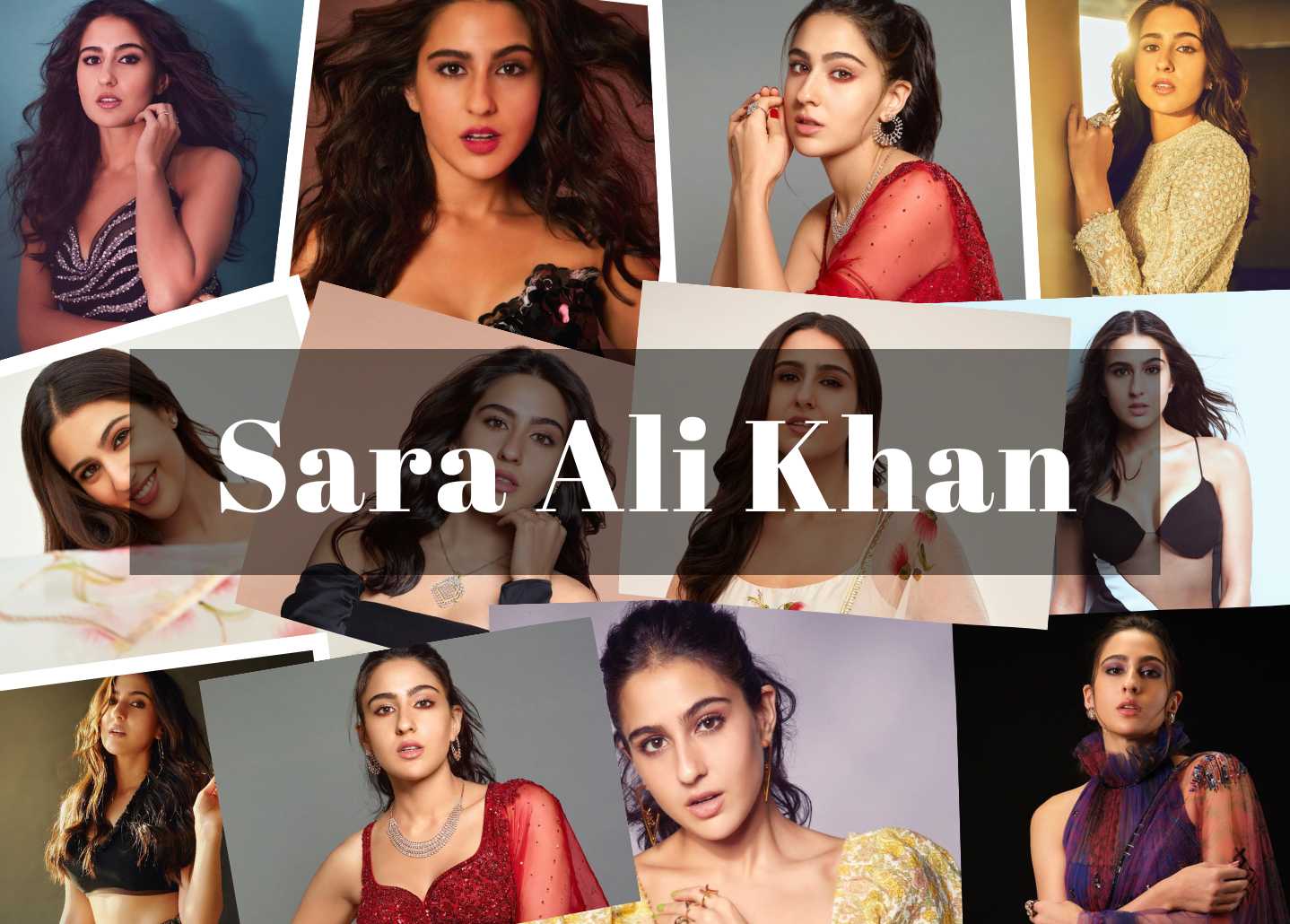 Sara Ali Khan's Age and Sara Ali Khan's Biography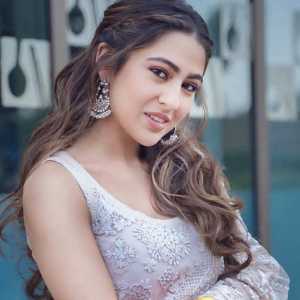 Sara Ali Khan is a well-known face of Hindi Cinema. Sara Ali Khan is an Indian Actress. With her Glamorous presence, Sara Ali Khan shines on the screen and heart of the Cinema Lovers. Sara Ali Khan's birthday is on August 12, Sara Ali Khan's birth year is 1995. Sara Ali Khan's birthplace is in Mumbai. Saif Ali Khan's parents really love her. Sara Ali Khan's father is Saif Ali Khan and, and Sara Ali Khan's mother is Amrita Singh. Sara Ali Khan is a Pataudi and the maternal grandchild of Shivinder Singh Virk and Rukhsana Sultana. As of 2022, Sara Ali Khan's age is 27 years.

Sara Ali Khan's brother's name is Ibrahim Ali Khan and Taimur Ali Khan who is her half-brother. Taimur Ali Khan is Saif's child from his second marriage to Kareena Kapoor. On her father's side, Sara Ali Khan is primarily of Bengali and Pathan ancestry; on her mother's side, she is of Punjabi ancestry. Sara Ali Khan's Zodiac Sign is Leo.

Sara Ali Khan's career startedin the year 2018 with movies Kedarnath and Simmba after graduating from Sara Ali Khan's college, Columbia University. Both movies did well financially, and the first one brought her the Filmfare Award for Best Female Debut. Khan was listed among the 2019 Celebrity 100 by Forbes India. She starred in the drama Atrangi Re after two films that were not well liked (2021).
Claim Your FREE Celebrity Shoutout
✕
Claim Now!
Sara Ali Khan's Childhood and Sara Ali Khan's Family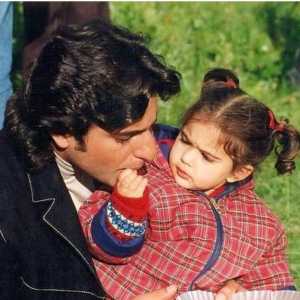 Sara Ali Khan's date of birth is August 12, 1995, her place of birth is Mumbai, Maharashtra, India. Sara Ali Khan's Father Saif Ali Khan and Sara Ali Khan's Mother Amrita Singh, both of the Hindi film industries raised Sara with love and care.

Saif Ali Khan is the son of Mansoor Ali Khan Pataudi and Sharmila Tagore, and Amrita Singh is the daughter of Sardar Shivinder Singh Virk and socialite Rukhsana Sultana. Sara Ali Khan is also the niece of Soha Ali Khan and Saba Ali Khan and the great-granddaughter of Iftikhar Ali Khan Pataudi and Sajida Sultan. Sara Ali Khan belongs to Pataudi-The Nawab Ancestry and is the granddaughter of Mansoor Ali Khan Pataudi and Sharmila Tagore.
Sara Ali Khan's parents got separated but they both took care of Sara Ali Khan's upbringing. Ibrahim is her younger brother. Taimur (born in 2016) and Jehangir (born in 2021), her two half-brothers, are Saif's children from his second marriage to Kareena Kapoor.

In addition to having Punjabi Sikh and Punjabi Muslim ancestry on her father's side, Sara Ali Khan also has Barech Pashtun Afghan, Bengali Hindu, and Assamese Muslim ancestry. Sara Ali Khan was raised as a Muslim Child. She follows Islamic rituals, traditions, and Culture.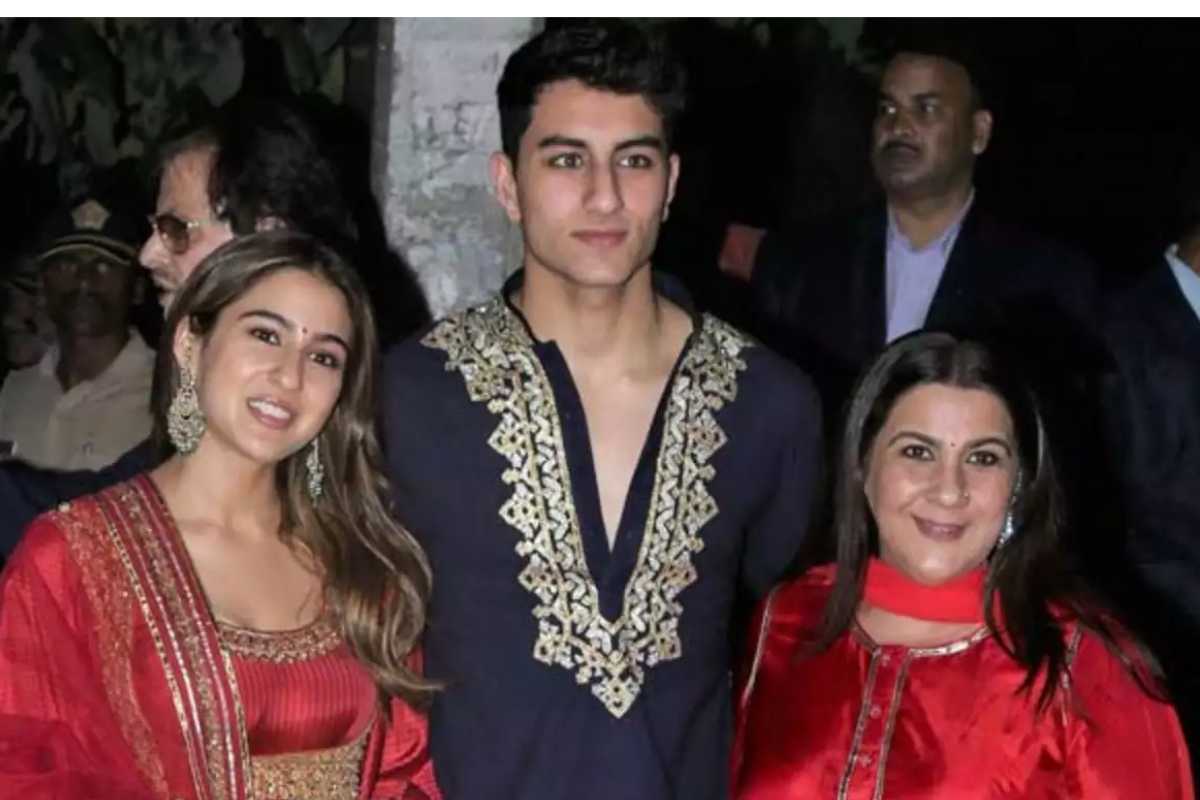 Sara Ali Khan appeared in a commercial when she was four years old. According to Saif, after seeing Aishwarya Rai perform on stage in Chicago, the actress served as her inspiration for pursuing a career in film.
When Khan was nine years old, her parents got divorced, and Amrita Singh was given legal custody of her kids.

Initially, Saif was denied access to her and her brother; however, they have since made up and, in Saif's words, are more like friends than father and daughter. Saif Ali Khan and her stepmother Kareena Kapoor have a good connection. At the Dhirubhai Ambani International School in Mumbai, Sara completed her schooling. As a teenager, Khan struggled with her weight and had to exercise every day according to a set routine.

Sara Ali Khan's polycystic ovarian condition diagnosis, which she attributes to her weight gain, was also made. Khan attended Columbia University in New York to study political science and history. In 2016, she graduated three years early. She then took the remaining 1.5 years off to focus on weight training before returning to India.
Talk To Similar Celebrities
Sara Ali Khan's Boyfreind and Affairs
Ishaan Khattar
According to rumors, Sara Ali Khan allegedly dated Ishaan Khatter, the sibling of Shahid Kapoor. When she stated I had dated one of the two filmi brothers, she was making a reference to Ishaan Khatter from the program Koffee with Karan. Ishaan Khatter and Sara Ali Khan have been seen hanging out together. There was also word that they would all be making their debuts simultaneously.

Veer Phariya
Additionally, it has been reported that actress Sara Ali Khan dated politician Susheel Kumar Shinde's grandson Veer Pahariya. They posted their photos on social media. Sara Ali Khan, an actress, then removed those images as well.
Kartik Aryan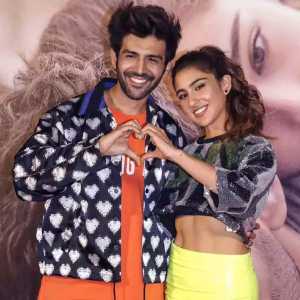 Numerous news reports claimed that Bollywood actress Sara Ali Khan was dating Kartik Aaryan and had a crush on him. However, following the release of their Love Aaj Kal, they both decided to end their relationship. While filming Love Aaj Kal, there were rumors that Kartik Aaryan and Sara Ali Khan were dating.

However, they broke up just before the movie's debut. Kartik and Sara stayed silent about their relationship, but Karan Johar acknowledged that they were actually dating. Even though they haven't publicly admitted to dating, they have been seen together frequently and frequently posted cuddly photos on social media. Amrita Singh reportedly wasn't pleased with Sara dating Kartik Aaryan or anyone else at this early point in her career. Amrita Singh knows how her numerous relationships with the biggest celebrities of the day affected her career because she herself had affairs with many of them. She continued interfering and requesting that Sara Ali Khan quit this relationship since she didn't want Sara to experience a similar situation.

Although they never publicly admitted to dating, they were frequently seen together and frequently shared their Numerous additional reports also imply that Sara Ali Khan and Kartik Aaryan have chosen to separate in order to focus more on their individual careers. They didn't particularly enjoy their relationship taking up all the attention for a few months. According to reports, Sara and Kartik have decided to stop their relationship because they want to concentrate more on their careers.
Shubman Gill
Sara Ali Khan and Shubman Gill are rumoured to be dating. The rumours took place last month, when the actor and the cricketer were spotted together at a restaurant in Mumbai. New videos of Sara Ali Khan and Shubman Gill taken in a hotel and on a plane surfaced, and some online users posted them as evidence that a relationship was developing between the two.

Fans are now sure that Sara Ali Khan and Shubham Gill are dating after watching recent videos of them leaving the same hotel and boarding the same airline. After posing for photos with her fans on a plane, Sara Ali Khan was spotted leaving a hotel lobby wearing a pink shirt. A video posted on a fan page showed Shubham Gill checking out of the same hotel with his luggage and boarding the same flight as Sara Ali Khan.
Sara Ali Khan's Movies and Career
One of the most sought-after actresses in Bollywood, Sara Ali Khan has a magnetic presence and a track record of excellence on the screen. The 1995-born actress has filled enormous shoes and astounds viewers with her range of acting abilities. Sara Ali Khan has received praise from critics for her performances after taking home the Filmfare Award for Best Female Debut.
Sara Ali Khan's First Movie: Kedarnath (2018)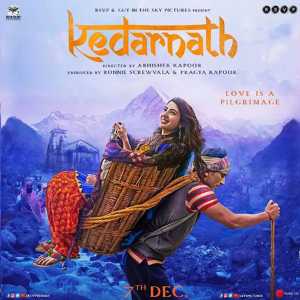 Sara Ali Khan made her acting debut in 2018's Kedarnath, a love story starring Sushant Singh Rajput as a Muslim porter and a Hindu girl who falls in love. With Rajput's assistance, Khan enhanced her language skills in Hindi in order to prepare for her performance. Kedarnath garnered mixed reviews, although Khan's performance received praise.

When her Mukku is angry, hopeful, desperate, or coltish, Sara Ali Khan frequently conveys it with her eyes alone, giving us a glimpse of the different expressions she can throw on. However, Kunal Guha of Mumbai Mirror judged it to be a retread of 1980s Hindi cinema. Meena Iyer of Daily News and Analysis described her as amazing in a similar manner.

With a gross of almost 960 million Indian Rupees, Kedarnath became a commercial triumph. Khan received the IIFA Award for Star Debut of the Year - Female and the Filmfare Award for Best Female Debut.
Sara Ali Khan's Movie: Simmba (2018)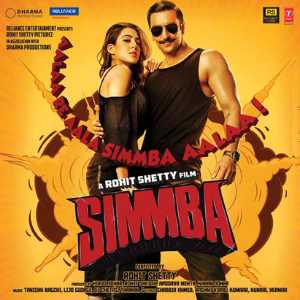 Simmba, an action movie directed by Rohit Shetty and starring Khan and Ranveer Singh, was partially inspired on the Telugu movie Temper (2015). When Kedarnath's filming was temporarily halted, Sara Ali Khan started working on it. Abhishek Kapoor then sued Khan as a result, and their dispute was subsequently resolved amicably after she consented to divide her time between the two movies.

The plot of the movie focuses on Durva, a powerful smuggler, who employs Simmba, a dishonest police officer. But when he chooses to exact revenge on a woman who was abused by Durva's siblings, his life takes an unexpected turn.

Ronak Kotecha disagreed with the connection between Khan and Singh in her review of the movie for The Times of India, saying that Khan had very little to do besides looking breathtakingly lovely. Simmba became the third-highest-grossing Hindi movie of 2018 with global earnings of 4 billion (US$50 million).
Sara Ali Khan's Movie: Love Aaj Kal (2020)
Love Aaj Kal is a 2020 Indian Hindi-language romantic comedy-drama film with Kartik Aaryan and Sara Ali Khan as its lead. It was written and directed by Imtiaz Ali. The first half of March 2019 saw the start of principal photography, which lasted until July 2019.

On Valentine's Day of 2020, it was made available in India. It was the revival of the Imtiaz Ali-directed movie of the same name from 2009. The story focuses on Two couples who are separated in time to cope with societal pressure, family expectations, internal conflicts over whether to put love or profession first and the always shifting dynamics of relationships. Khan played a young woman with a tragic history alongside Kartik Aaryan in Imtiaz Ali's romantic drama Love Aaj Kal (2020), a spiritual sequel to Ali's 2009 film of the same name. Khan just doesn't have the experience or the expertise to play a complex character.

According to viewers, who also complained that having a camera forced into her young face only enlarges her flaws. It turned out to be a box office dud. While Sara and Kartik's on-screen chemistry and the plot did not resonate with the viewers, their relationship was a social media sensation.
Sara Ali Khan's Movie: Coolie No. 1 (2020)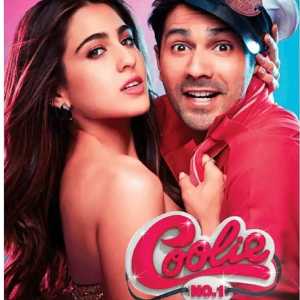 A 2020 Indian masala comedy film titled Coolie No. 1 is produced by Vashu Bhagnani and directed by David Dhawan. Varun Dhawan, Sara Ali Khan, and Paresh Rawal feature in this remake of the 1995 film of the same name, which was itself a remake of the 1993 Tamil film Chinna Mapillai.
On August 8th, 2019, principal photography commenced in Bangkok. The movie was originally scheduled to open in theatres in India on May 1, 2020, but the COVID-19 pandemic forced a postponement. Later, it was made available on Amazon Prime Video on December 25th, just in time for Christmas.

The story focuses on a wealthy businessman named Jeffrey Rozario who insults a matchmaker, and he swears to get even. As a result, he convinces a porter to pose as a wealthy man so that he can marry Rozario's daughter.In the comedy movie Coolie No. 1, which was a remake of David Dhawan's 1995 film of the same name, Khan co-starred with Varun Dhawan. Although the movie received a lot of attention on Amazon Prime, critics universally panned it. Khan was criticized for not contributing anything to the movie; according to Firstpost, Khan merely fills the role of the hero's love interest.
Sara Ali Khan's Movie: Atrangi Re (2021)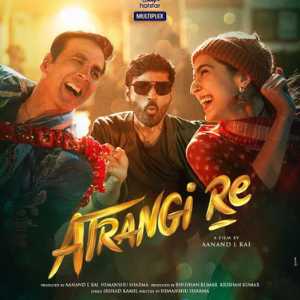 Sara Ali Khan co-starred with Akshay Kumar and Dhanush in the 2021 drama Atrangi Re, which debuted on Disney+ Hotstar after a number of delays because of the nationwide pandemic lockdown. Although Khan's portrayal of a character with post-traumatic stress disorder was highly acclaimed, critics gave the movie a mixed bag of reviews.


Sara Ali Khan was referred to as the spirit of the movie by Monika Rawal Kukreja of the Hindustan Times, who also commended her acting abilities and Bihari accent. On the other hand, Uday Bhatia criticized her grating Bihari accent in his Mint review.

Aanand L. Rai and Himanshu Sharma are the directors and writers of the 2021 Indian Hindi-language romantic fantasy drama film Atrangi Re . The movie, which was made by T-Series Films, Colour Yellow Productions, and Cape of Good Films, stars Dhanush, Akshay Kumar, and Sara Ali Khan. The movie follows Rinku (Sara Ali Khan), a serial eloper who falls in love with Sajjad, a magician (Kumar).

The plot centers on a lady(Sara Ali Khan), who flees away because she is forced to wed a man who is already engaged, and chaos results. When the girl's boyfriend enters their life, the issue becomes more complicated. She is forcibly wed to Vishu (Dhanush). Vishu and Rinku quickly fall in love, but when Sajjad(Akshay Kumar) enters the picture, the love triangle turns bizarre.
Sara Ali Khan's Upcoming and New Movies
One of Bollywood's most desirable and well-liked millennial diva stars is Sara Ali Khan. Even though the actress only has a few films to her credit and made her playing debut in the 2018 movie Kedarnath, Sara Ali Khan is always in the public eye and quite popular on social media for her stylish choices. Sara Ali Khan is renowned for having great taste in clothing. The Love Aaj Kal actress certainly knows how to turn heads with her fashionable outfit, whether she's appearing at an airport or wearing a red carpet ensemble. Sara Ali Khan is a philanthropist, model, actress, and member of the royal family.

Sara Ali Khan began her acting career in 2018 and is still one of the most adored and respected actresses in the global cinema industry. Her 2018 film Kedarnath, which received a tonne of praise, is where she got her name and rose to popularity. Sara is Coming up with In Laxman Utekar's upcoming, as-yet-untitled film, Khan will co-star with Vicky Kaushal. She will also co-star with Vikrant Massey in the film Gaslight.
Gas Light
The movie will star Sara Ali Khan and Vikrant Massey and is being made by Ramesh Taurani under the TIPS Films banner. The aforementioned movie, whose specifics haven't been revealed, is called Gaslight." Producer Ramesh Taurani reveals, "The Pawan Kriplani-directed film starring Sara and Vikrant has been titled Gaslight." The filmmaker proceeds by providing further information, Along with Sara and Vikrant, the movie Gaslight will also include a senior actress who takes on a radically different role while serving as a parallel lead.
Sara Ali Khan's Career Timeline
Sara Ali Khan's Controversies
NCB Drug Case Controversy
Sara Ali Khan's name surfaced in the drug-related case surrounding Sushant Singh Rajput's demise. Actress Rhea Chakraborty was questioned for questioning after Rhea Chakraborty took her name during the interrogation. Later, when the actress was called out for using drugs and smoking, it prompted a lot of trolling. There are rumors that Sara Ali Khan's father, Saif Ali Khan, is separating himself from the actress after her name surfaced in the drug controversy linked to Sushant Singh Rajput's death. Saif has since stated that he is always there for his children in an interview.
Koffee With Karan Controversy
Saif Ali Khan, the actress's father, once attracted attention for all the wrong reasons. Saif Ali Khan stated on Koffee With Karan that if a man has money, she should be associated with him. Sara stated I want to marry Ranbir Kapoor when discussing her dating and marriage goals. I'm not interested in dating him. When I said I wanted to date Kartik Aaryan, Saif responded, Has he got money? You can take her if you have the money! On social media, there was a strong reaction to this comment. The fans did not appreciate Saif Ali Khan's callous and irrational remark about his daughter, that she can only get associated with someone if he had money. many people were annoyed by it.
Racist Controversy
Many people were offended by Sara Ali Khan's remarks about colorism and skin tone. On an occasion, while in conversation with Barkha Dutt, Sara Ali Khan had quipped, If you want to be tan, just put some on some bronzer, and if you wanna be fair, put on some powder. Furthermore, it shouldn't define you in any way; it's not the end of the world. In an interview with journalist Barkha Dutt, Sara Ali Khan remarked, It's not the end of the world, and it shouldn't define you at all. If you want to be tan, just put on some bronzer, and if you want to be fair, put on some powder. Well, many people believed Sara was insane for saying that.
Sara Ali Khan's Net Worth
There is no need to introduce the royal family. The names of the royal family members are what characterizes them. One of Sara Ali Khan's family members has a name like that. Sara Ali Khan is the daughter of Mr. Saif Ali Khan, a well-known Bollywood actor.

Sara Ali Khan works in the Hindi Main Stream Industry as an actress, model, and performer. She resides in Mumbai, India, where she was born in the month of August 1995. Sara Ali Khan has a $4 million net worth (Rs. 30 Crore).

According to Forbes, Sara Ali Khan was among the top 100 celebrities. Her earnings in (2019) were 5.75 crore Indian rupees. Sara Ali Khan is renowned for her acting abilities in the industry and is the most adored actress in the nation.

Sara Ali Khan was ranked 66th on Forbes India's Celebrity 100 list in 2019. She is a well-known brand and product spokesperson for numerous companies, such as Fanta, Puma, and Veet. Sara Ali Khanis one of the best young actors and actresses in Bollywood. The monthly salary of Sara Ali Khan is about 50 lakh. The Bollywood film industry is her main source of income.

Sara Ali Khan's standard movie fee is 3 crores. Sara Ali Khan also receives the majority of her revenue from big business brand endorsements. For each brand endorsement, she demands between 20 and 25 lakh. In the past three years, Sara's net worth has increased by 15% annually. The yearly salary of Sara Ali Khan exceeds six crores.

Sara Ali Khan is known for her efforts, the several charities she has supported, her investments, and most clearly for being the richest girl in the world. She is one of the highest-paid actresses in Bollywood because of her excellent acting abilities and in a very short period of time.

Sara Ali Khan has amassed a sizeable sum of money through acting, endorsements, modeling, and several other projects. Her income is derived from her work as a professional actor, performer, endorser, and model, and from a number of other sources.
Sara Ali Khan's Awards and Achievements
2019- Won Filmfare award for Best Female Debut for the movie Kedarnath
2019- Won Screen award for best female debut for the movie Kedarnath
2019-Won IIFA Award for star debut of the year for the movie Kedarnath
5 Interesting Facts about Sara Ali Khan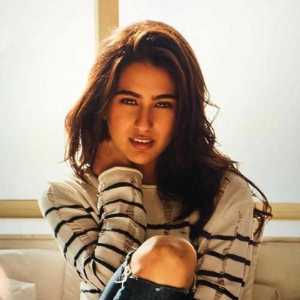 Sara Ali Khan once admitted that one of her most exciting days at school almost resulted in her being expelled! The cause? I once tossed Fevicol on the fan, and the bottle broke, spilling Fevicol everywhere!
Sara Ali Khan also uses a second, covert Instagram account to indulge in some unrestrained internet stalking.
Khan's passion for beauty is changing her nail polish—sometimes even every day.
Sara Ali Khan enjoys traveling to religious sites in our nation a lot.
Sara inspired her mother to start a fitness program.
Social Media
Frequently Asked Questions