Kriti Sanon - Age Biography Best Movies Struggles Boyfriend Family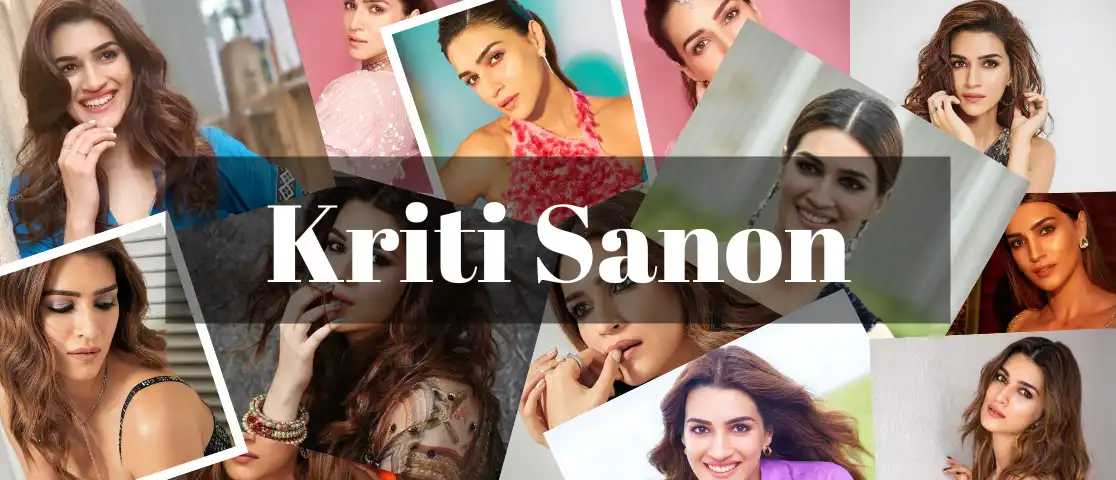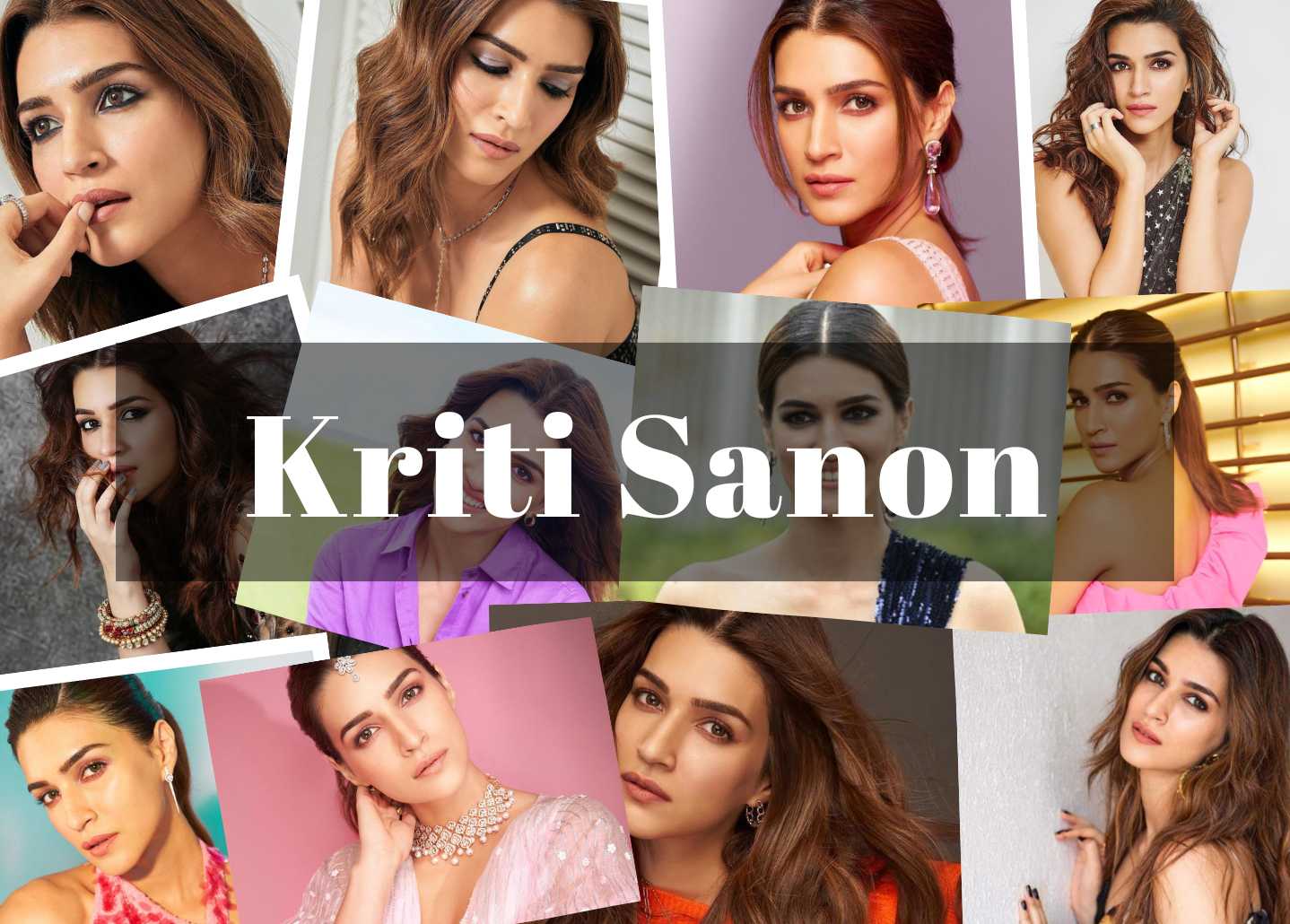 Biography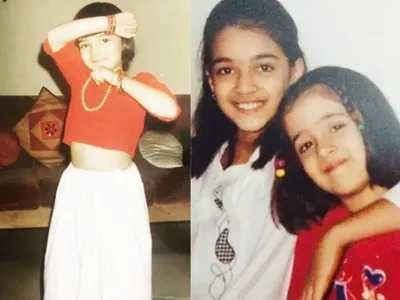 Kriti Sanon, a well-known personality in the Hindi cinema business and the daughter of Rahul and Geeta Sanon, was born in New Delhi. Kriti Sanon graduated from the Jaypee Institute of Information Technology with a degree in engineering. Kriti Sanon entered the entertainment industry as a model after receiving her degree, and she later made her Telugu film debut with Nenokkadine, which starred Mahesh Babu, a Telugu Superstar. Kriti Sanon made her Bollywood debut the same year with Sabbir Khan's Heropanti, earning her the Filmfare Best Debutant Actress award.

Kriti Sanon then appeared in three commercially successful Bollywood films. Kriti Sanon predominantly works in Hindi-language movies. Kriti Sanon was born in New Delhi, India. Kriti Sanon's Age is 32 years as of 2022. Kriti Sanon's Zodiac Sign is Leo. 2014's Telugu psychological thriller 1: Nenokkadine marked Kriti Sanon's acting debut. Kriti Sanon's portrayal in the 2014 action movie Heropanti her first venture into Hindi film earned her the Filmfare Award for Best Female Debut.

Kriti Sanon appeared in a number of television ads before making her big-screen debut, including ones for Closeup, Vivel, Samsung, Bata, and Amul. Sanon made her second Hindi film appearance in 2015's Dilwale, directed by Rohit Shetty and reportedly one of the highest-grossing movies ever.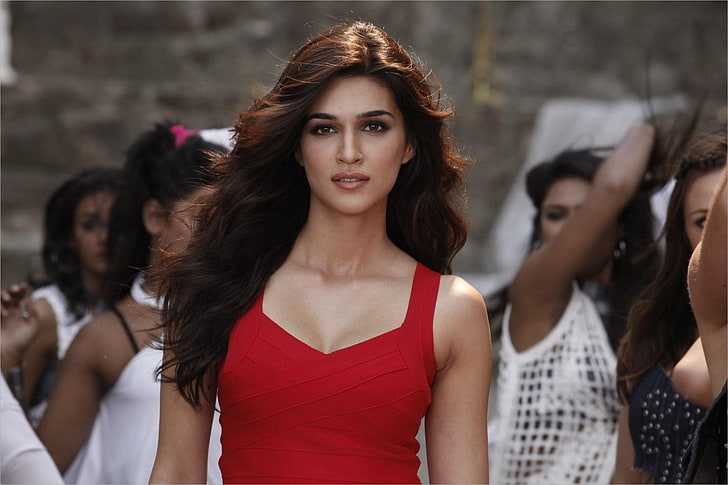 Kriti Sanon has appeared in several television commercials while modelling, and endorsing brands such as Vivel, Close Up, Samsung, Amul, and Himalaya. In Mumbai, she walked the runway for Wills Lifestyle India Fashion Week 2010. She was seen at the India International Jewelry Week and the Chennai International Fashion Week in 2012. Sanon has also walked the runways for Suneet Varma, Ritu Beri, and Niki Mahajan.
Age
Kriti Sanon was born on the 27th of July. She was born in the year 1990. As of 2022, Kriti Sanon is 32 years old.
Family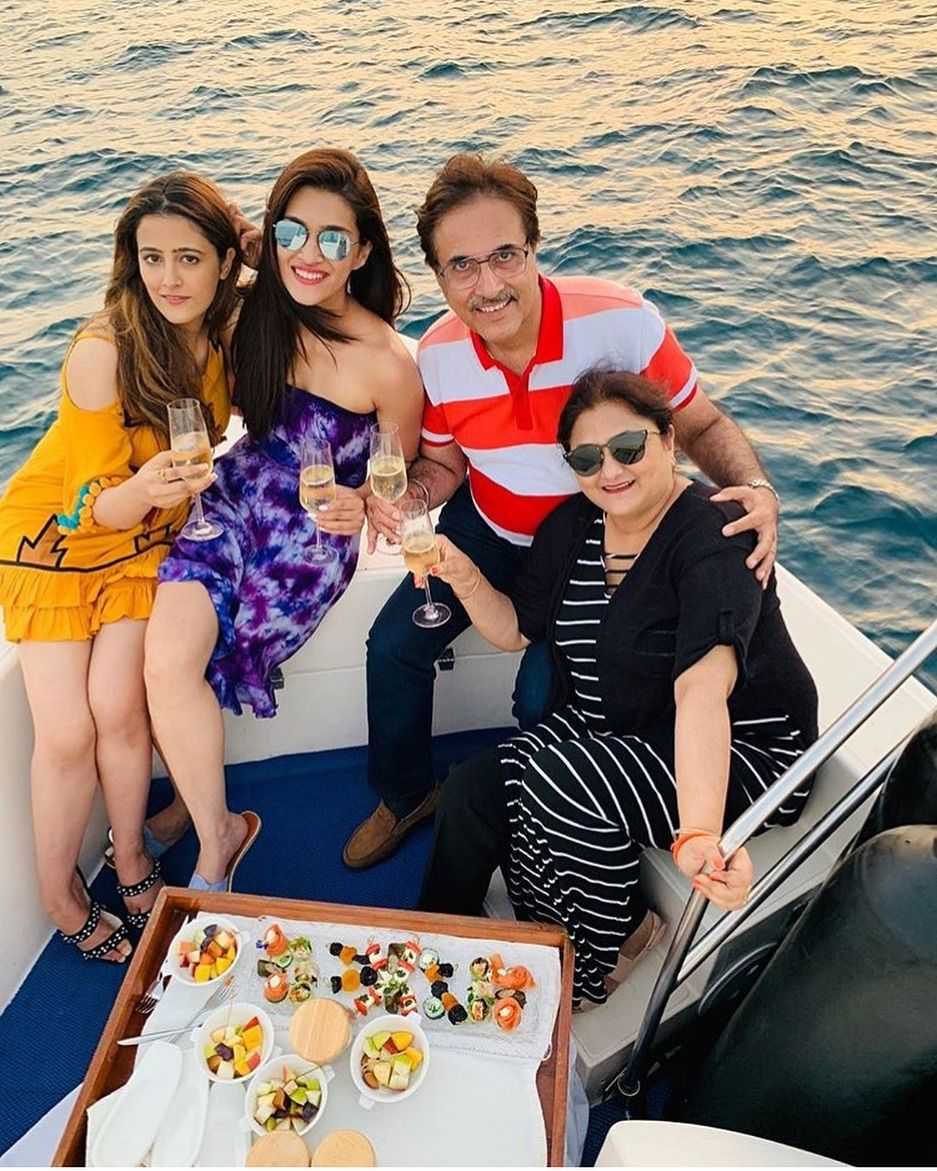 Rahul Sanon, a chartered accountant, and Geeta Sanon, a professor of physics at the University of Delhi, welcomed Kriti Sanon into the world on July 27, 1990, in New Delhi. It's a Punjabi family. Kriti Sanon graduated with a Bachelor of Technology in Electronics and Telecommunication Engineering from Jaypee Institute of Information Technology in Noida after attending Delhi Public School in RK Puram. Prior to becoming an actress, she was a model for a period. Additionally, Nupur Sanon is Kriti Sanon's sister. Nupur Sanon is also an actor in Hindi and Telugu films.
Education
Kriti Sanon received her primary and secondary education at DPS (Delhi Public School), R K Puram, New Delhi, and her B.Tech degree from Jaypee Institute of Information Technology, Noida, Uttar Pradesh.
Boyfriends
Kriti Sanon has acknowledged that she is a hopeless romantic and despises how difficult it is to find devotion in today's society. In a recent interview where they discussed dealing with break-ups, relationships, and more, Bollywood actor Kriti Sanon and her sister Nupur, who is also getting ready to make her debut in the business, revealed secrets about one another. Kriti has dated two people till date, with her longest relationship lasting 2.5 years, according to Nupur.

Kriti acknowledged being a 'hopeless romantic, love letters,' but not in the manner of the 1970s and 1980s. In response to a question regarding the characteristics of a potential partner, Kriti said to Pinkvilla, 'I am more organic about chemistry and don't have a checklist.' Nupur adds that the person must have her approval, but Kriti responds, I don't think it matters. I won't wait for ten others to approve before deciding whether I should stay with this person or not. Kriti Sanon said, I like loyalty, and the lack of it often tears my heart. Sadly, loyalty isn't as valued in today's generation. It depends on how you break up, if it is mutual, maybe ya, but I can't be friends with my ex-partners.

Struggles
Kriti Sanon responded to a question regarding her switch from engineering to acting by saying, It was always a thing in my house that I should have a degree because this is not a stable job - film mile na mile, chale na chale, dusri mile na mile. Additionally, she disclosed that after signing Farzi with Shahid Kapoor, the movie was never released.

Kriti Sanon has revealed a lot about her Struggle days. The actress claimed that as a result of her numerous film auditions, her acting has significantly improved. There is no need for an identity now, says actress Kriti Sanon. The actress's diversified performance has helped her stand out in the field. The film industry has given her a unique identity.

Reminiscing about her challenging times, the actress claimed that a very large production company had offered her a role in the movie, but it was an unremarkable one. That is why she declined to act in movies. Kriti Sanon acknowledged in her interview that the manager had been told by a third party that Kriti would not progress on this. She added that there came a moment when Star Kid took his spot. In addition to making her Bollywood debut with Heropanti in 2014, Kriti made her Telugu debut with the horror movie Nenokkadine.

Kriti Sanon also talked about being replaced in movies; fortunately, I never experienced it. I just get the impression that I wasn't very competent at first. I've performed in a lot of auditions, which has helped me get much better. She claimed that she had participated in many film tests where they had sought newcomers before signing a star child or an actress, which had resulted in much heartache. I used to question why auditions were ever held if you didn't want to accept fresh applicants.
Career
2014's Telugu psychological thriller 1: Nenokkadine marked Kriti Sanon's acting debut. Sanon's portrayal in the 2014 action movie Heropanti—her first venture into Hindi film earned her the Filmfare Award for Best Female Debut. After appearing in the commercially successful romantic comedies Bareilly Ki Barfi (2017) and Luka Chuppi (2019), Kriti Sanon's highest-grossing films were the ensemble comedies Dilwale (2015) and Housefull 4 (2019).

Kriti Sanon won acclaim for her performance as the surrogate mother in Mimi in 2021. The 2019 Forbes India Celebrity 100 list included Kriti Sanon. She also debuted her own clothing line and is a spokesperson for a number of companies and goods. A Complete list of Kriti Sanon's motion picture output, from 2023 up till 2013, the actress has done films like Shehzada (2023), Adipurush (2023), Ganapath (2022), Bhediya (2022), Bachchhan Paandey (2022), Hum Do Hamare Do (2021), Mimi (2021), Panipat (2019), Pati Patni Aur Woh (2019), and Housefull 4 are included in an exclusive list (2019).
Career Timeline
Controversies
Body Shaming Controversy
'She is really behaving like a crazed woman,' wrote The Hate Story actress Bhairavi Goswami on Twitter. How did she get started as an actress? There are no headlights or bumpers. Even college students appear more attractive.' Kriti responded to the body-shaming tweet with, 'I am happy for her, she got a lot of publicity.' Such was the case when Kriti posted a video of herself dancing to Hawa Hawa in order to promote Arjun Kapoor's Mubarakan.
Controversial Photoshoot
Kriti Sanon was once chastised for her contentious photo shoot. She was called out for posing for a popular magazine with a live giraffe. In response to the controversy, the actress stated that it was a normal photoshoot in a grand hotel in London, with the decor themed around wildlife. It's all fake. 'I adore animals.'
In Zambia National Park, posing with cheetahs
Kriti Sanon took to Instagram to share a photo of herself posing with cheetahs in Zambia National Park. 'He wanted a selfie,' she captioned it. I couldn't refuse.' People are criticizing her for promoting animal captivity. The actress, however, returned it to the actor who trolled her by claiming that the cheetahs were not drugged and were in their natural environment.
With Kriti Sanon, Sushant Singh Rajput does a wild dance.
Kriti Sanon attended Manish Malhotra's birthday party alongside her then-rumored lover Sushant Singh Rajput. They were said to have been dancing wildly at the celebration, according to rumours. The actress, however, denied every rumour.

Net Worth
Kriti Sanon has a net worth of 5 million US dollars, or roughly 38 crores Indian rupees. Trade analysts estimate that she makes Rs. 3 crores every movie. The compensation that Kriti Sanon is due for her work in films, commercial endorsements, and stage performances determines her income. Kriti Sanon also runs her own clothing line, Ms. Taken, which remarkably boosts her income.
Awards
2015 Filmfare Awards Best Female Debut Heropanti
2015 BIG Star Entertainment Awards Most Entertaining Actor (Female) for Heropanti
2015 International Indian Film Academy Awards Star Debut of the Year (Female) for Heropanti
2018 Screen Awards Nothing to Hide Award
2018 International Indian Film Academy Awards for Style Icon
2022 International Indian Film Academy Awards Best Actress for Mimi
Interesting Facts
Young actresses are frequently cast opposite senior and more established actors. Kriti made her Bollywood debut in Sabbir Khan's 'Heropanti,' in which Jackie Shroff's son Tiger also appeared. Tiger's first foray into Hollywood was also marked by this film. The co-stars were born in the same year, 1990, by chance.
Kriti Sanon is still single because she chose to focus all of her attention on establishing her career first.
Kriti, like thousands of Bollywood fans who still flock to Maratha Mandir to see DDLJ, one of the most beloved Indian films, is a fan of the Shah Rukh Khan-Kajol starrer. Kriti appeared in 'Dilwale' alongside Bollywood legends.
Kriti Sanon graduated from Jaypee Institute of Information Technology in Noida, Uttar Pradesh, with a Bachelor of Technology in Electronics and Communication. Kriti Sanon is a qualified engineer.
Kriti Sanon is the eldest child of highly intelligent parents, her father a Chartered Accountant and her mother a professor at the University of Delhi.
Kriti Sanon worked as a model for several years before breaking into Bollywood. She does, however, describe modelling as a hobby and claims that acting came 'naturally' with time. 'For me, modelling was never a career; it was always a hobby.'
Kriti Sanon was modelling while she was studying for my B.Tech. So, after finishing my studies, the obvious choice was to get a job. But I really enjoyed being in front of the camera when I was modelling and doing TV commercials. 'I enjoyed the shooting process,' she told mid-day in an interview.
Profile Summary
Social Media
Frequently Asked Questions