Manish Malhotra | Biography, Affairs, Struggles, Networth.

Faraz Shaikh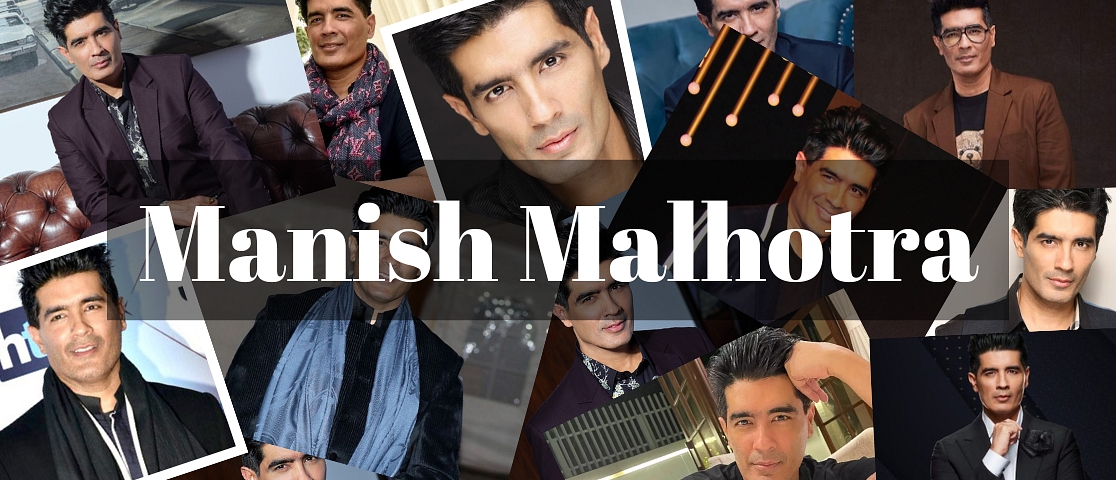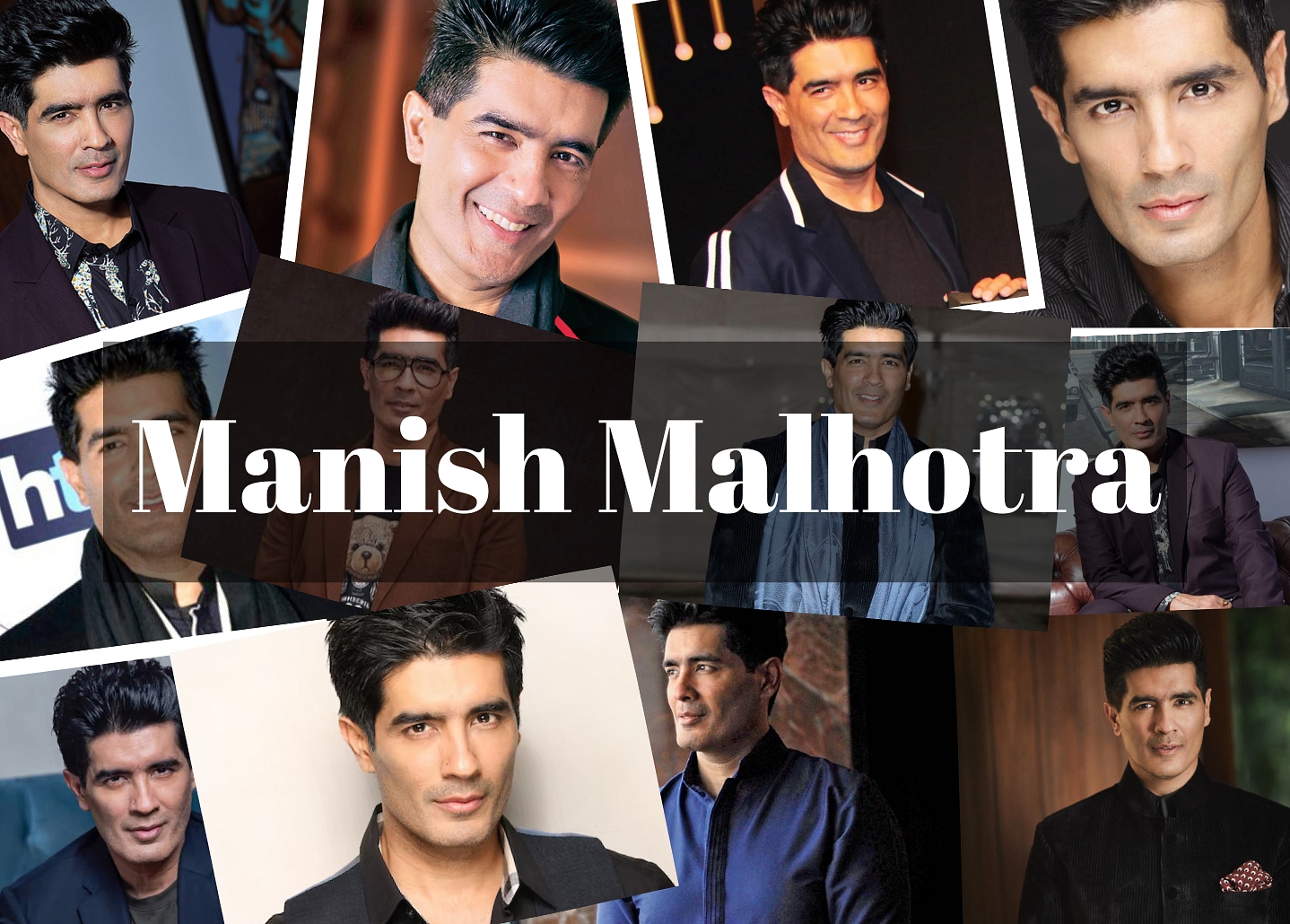 Manish Malhotra's Biography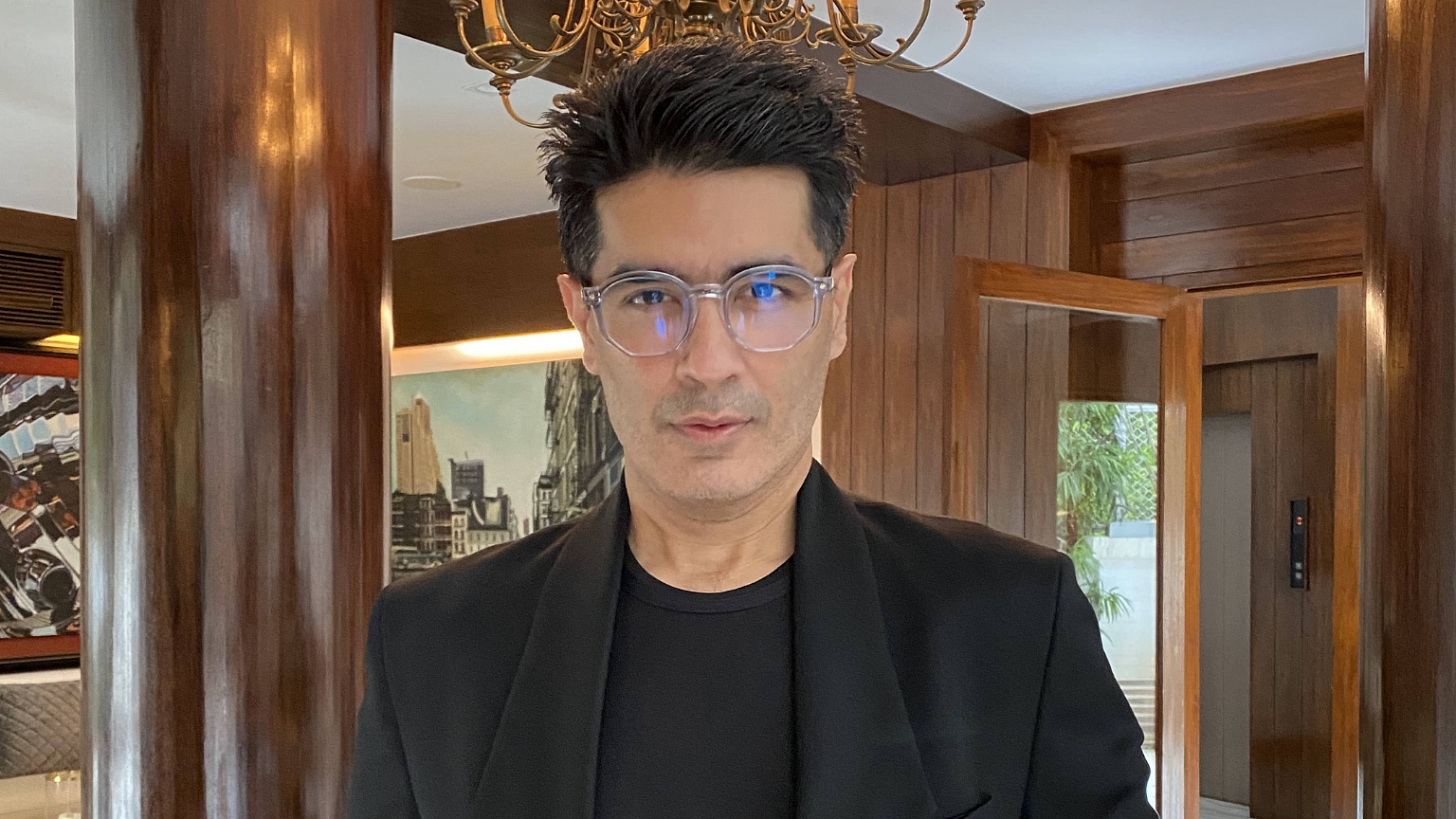 Bollywood is not only a place where acting is intense, but also a place where glitz and fashion are equally vital to the director, actor, music, and screenplay. Manish Malhotra is regarded as the most successful fashion designer in India and is known for his ability to beautify the characters in movies that last longer than two hours. His sense of design is praised by both the fashion and cinema industries. Malhotra creates outfits that represent the actor's personality and enhance their body form in order to achieve the ideal image for the movie character.

Manish Malhotra began his professional career as a model, but his passion and love for cinema and fashion eventually led him to costume design. Manish Malhotra, a devoted fan of Bollywood films, contributed unique aesthetics to the country's top actors and fashion icon's costumes and styling. Manish Malhotra, the creator of the namesake brand, is renowned in the business for offering stars on the big screen a ground-breaking makeover and a unique style narrative in their private life, all while accompanying them on their ascent to fame. Manish Malhotra, the first-ever fashion influencer and audacious fashion designer, has broadened his impact beyond fashion to carve out a name for himself as an Indian luxury designer.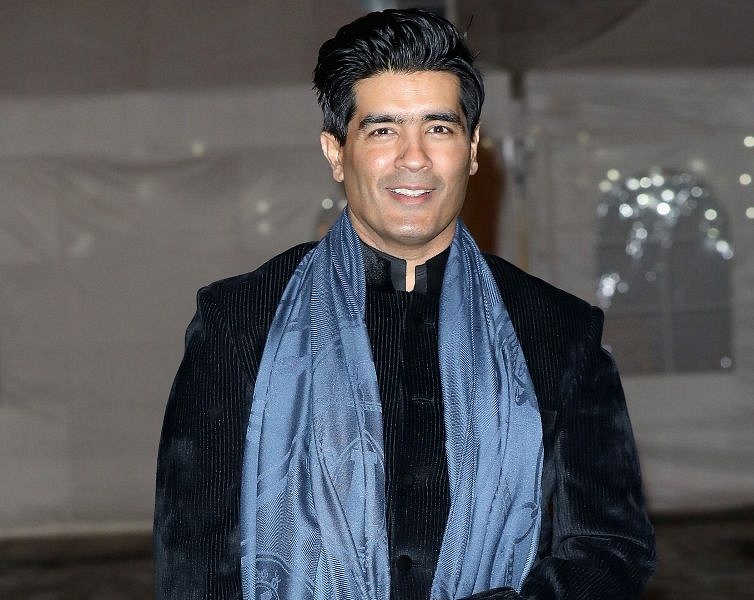 Preity Zinta, Sonam Kapoor, Priyanka Chopra, Aishwarya Rai Bachan, and Alia Bhatt have all worn clothes designed by Manish Malhotra. Katrina Kaif, Rani Mukherji, Karisma Kapoor, Kajol, Kareena Kapoor, Madhuri Dixit, Sushmita Sen, Sridevi, and others have also worn clothes designed by Manish Malhotra. Although Malhotra primarily dresses women, he has also dressed Bollywood guys like Imran Khan and Shahrukh Khan. Kareena Kapoor's wedding gown was designed by him. Manish Malhotra's clothes were also seen at Lakme Fashion Week.

Talk To Similar Celebrities
Manish Malhotra's Family and Manish Malhotra's Education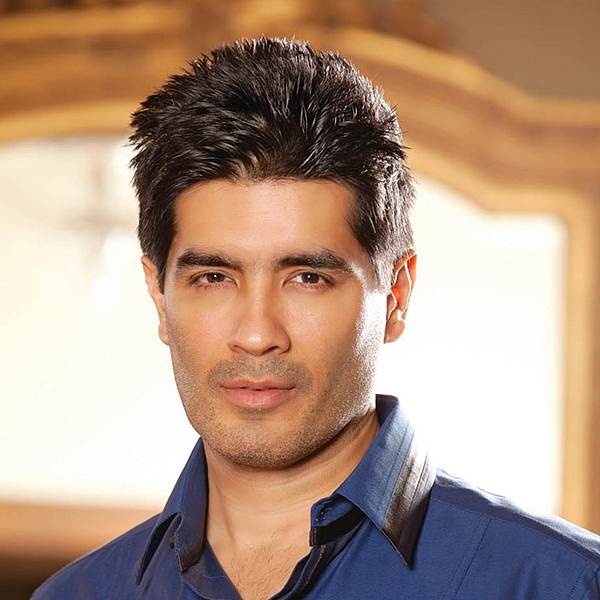 Manish Malhotra was born on December 5, 1966, in Mumbai, India. Manish Malhotra's age is 56 years as of 2022. Manish Malhotra's zodiac sign is Sagittarius. Manish Malhotra was born into a Punjabi family. He went to school in Mumbai at the Sacred Heart Boys High School. He watched every new Bollywood film that was released and was much impacted by them as a child. He loved the songs, the stories, the colours, the costumes, and the actors that wore them. He took his brother's advice and enrolled in a painting class in the tenth grade because he was good at drawing. Manish Malhotra's interest in fashion, styling, and movies came as a result of watching movies, painting, being surrounded by his mother's clothes, replicating her sarees, and having strong opinions about his family's fashion sense.
Manish Malhotra was 19 years old when he began modelling for labels such as Fu's, Weekender, Frooti, and Goldspot while studying Arts at Elphinstone College in Mumbai. He saved Rs 90,000 through modelling contracts and travelled to Bangkok and Singapore with his goal to travel the world. When he returned at the start, he worked at Equinox, a store in Bandra, for a year, sketching and draping the mannequins for less than 500 Indian rupees per month. In 1987, he hired two tailors and began taking personalized couture orders from his home. He wanted to present his collection at Ensemble but didn't have the financial wherewithal to do so at the time.


Manish Malhotra's Affairs and Relationships
Manish Malhotra - Karan Johar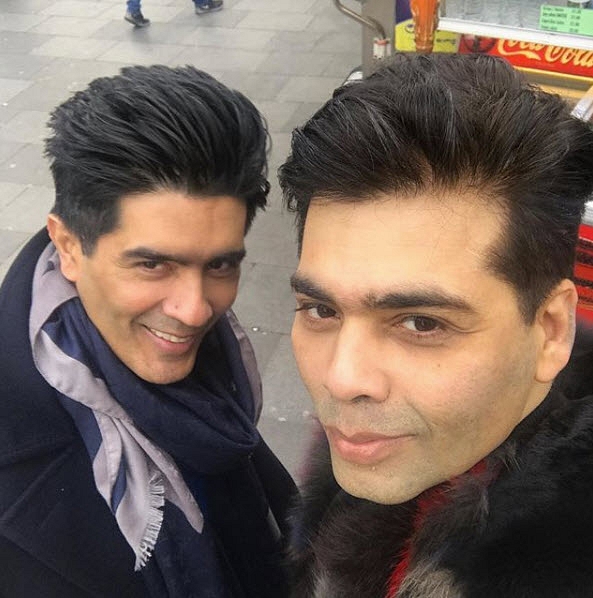 According to rumours, Karan Johar and Manish Malhotra collaborated for the first time in the former's directorial debut, Kuch Kuch Hota Hai. Karan and Manish had become good friends while working together, and they had apparently developed affections for them other soon after. Back then, there were rumours that Karan and Manish were living in the same room in London. They began attending gatherings together soon after, although none of them had ever accepted their supposed love for each other. Years passed and neither Manish nor Karan had found someone in their individual lives, fueling speculation that they had been in a long-term relationship all along. Despite what the public thinks, Karan and Manish continue to spend a lot of time together, and on June 29, 2022, they were photographed in London with the starlet Alia Bhatt. Soon after Manish Malhotra uploaded this picture on Instagram stories, a flurry of media claims claiming that he is in a relationship with Karan Johar erupted on the internet.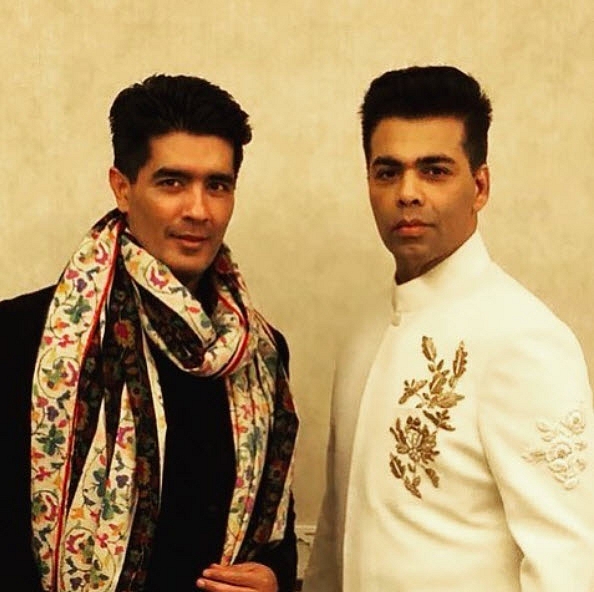 Because Manish Malhotra and Karan Johar were frequently seen out having fun with their group of pals, there have been rumours about them dating for a very long time. The two have never publicly discussed their sexuality, although Karan Johar has always made veiled references to it. Even in his book, An Unsuitable Boy, he discussed it. Manish Malhotra was once questioned about his nice birthday wish for his friend and producer Karan Johar on his 46th birthday in a throwback interview with a major news outlet. Manish had responded by stating that it was a typical birthday wish. The designer, however, had become enraged when Manish personally questioned him about relationship rumours involving Karan, and Manish had flatly denied the claims. Manish had firmly rejected the notion of dating his friend Karan because, in his words, 'Karan is like a brother to me.' Manish stated: 'Karan is like a brother to me. It's just ridiculous.'

Manish Malhotra's Career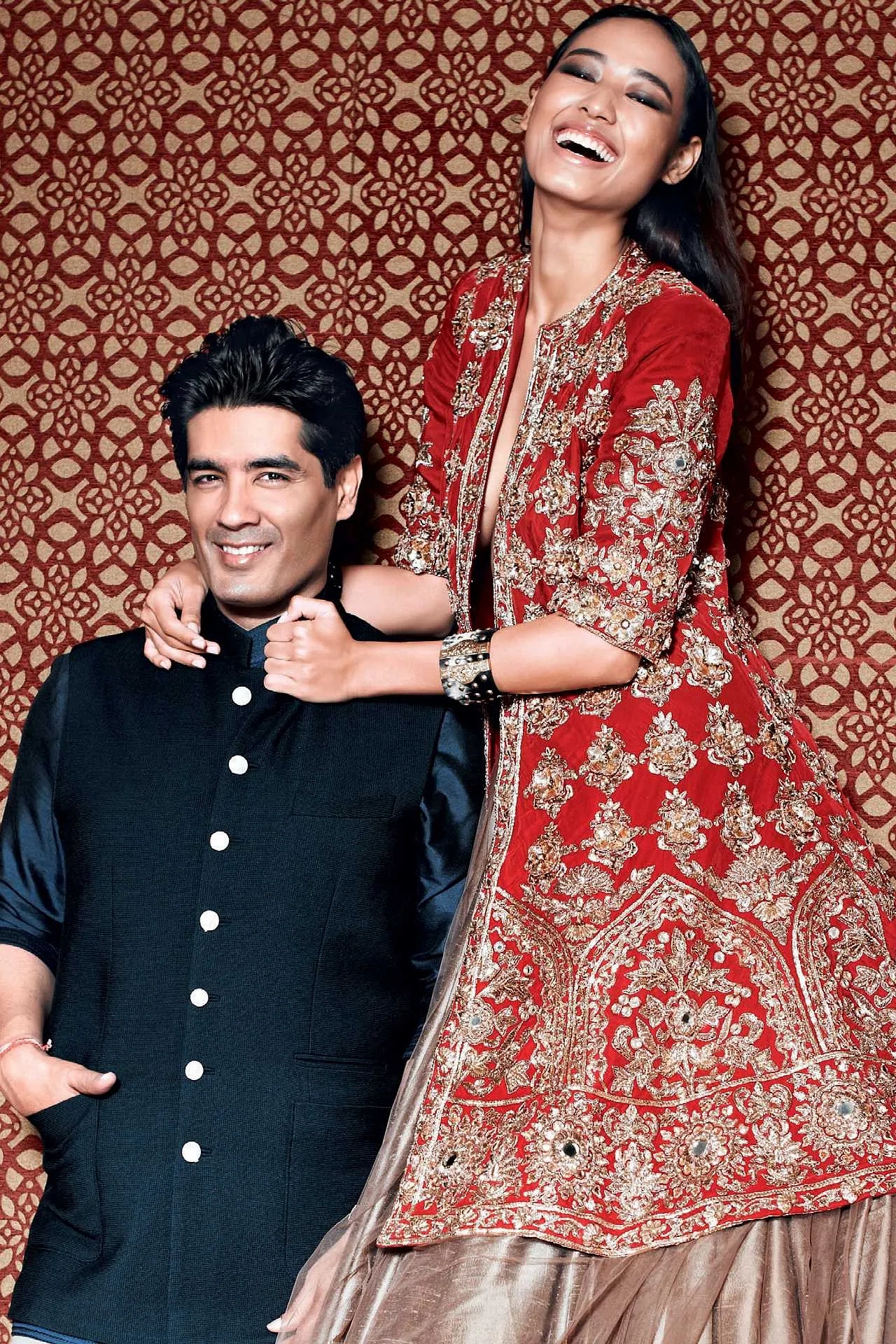 Indian designer Manish Malhotra, who was born in Mumbai, has always had a keen sense of style. His mother's clothing and the movies he watched both contributed to his appreciation of it. Manish would paint her sarees after watching them on the big screen when he was in high school. All of this inspired him to major in cinematic arts at Mumbai's Elphinstone College. Manish left India after graduating from college at 19 years old, having accumulated Rs 90,000 through modelling engagements, to travel around Bangkok and Singapore before returning home. He joined a boutique after returning home while still in his teens. For less than 500 rupees each month, he spent his time designing and draping mannequins. Manish thereafter decided to hire two tailors to operate from his house and began taking custom orders in 1987. He wanted to present these fashion creations at Ensemble but couldn't because of a lack of funds or fashion design education. Manish acquired expertise by styling many outfits for it, which led to further opportunities, such as being hired as the first Indian costume designer in Bollywood in 1990. When Manish first met Rakesh Sreshtha, a well-known photographer in India, the path to fashion became clearer. At first, Manish was a little confused about his career. Despite the failure of his initial attempt to make a dress for Juhi Chawla, Sreshtha convinced him to concentrate on modelling assignments. Manish gradually got recognition and business when he met actors like Sunny Deol and Shilpa Shirodkar. Later, he encountered numerous additional famous people, both young and old, who wanted to hire him for picture sessions.
Manish Malhotra's career breakthrough came when he designed the costumes for Rangeela's primary heroine. His work in Urmila Matondkar has entirely turned her from a plain, sober character to a seductive and attractive woman. Manish chose her outfit and dramatically transformed her hair and makeup!

Following this effort, he became the "wanted" designer for any woman seeking to appear charming. Manish Malhotra is exceptional because he takes the time to read a movie's script and consider the personalities and roles of the characters. Despite how big an actor he is, he never seems constrained. The only thing that irritates him is when others disregard his work in designing outfits.

Malhotra is well known in the Bollywood business for creating clothing for both men and women. He created the wedding dresses for Preity Zinta, Sonam Kapoor, Priyanka Chopra, Aishwarya Rai Bachan, Alia Bhatt, Katrina Kaif, and Rani Mukherji. Lakme Fashion Week has also featured garments made by him.

Manish Malhotra's work for over 500 films and numerous designs has established him as a significant figure in the Indian fashion design community. His eponymous label has been in the fashion sector for 14 years, with a team of 700 artists, craftsmen, and experts scattered around the country and worldwide oceans. Manish Malhotra has also taken on the task of promoting regional handicrafts and craftsmanship from rural India.

In collaboration with Shabana Azmi's NGO, Mijwan Welfare Society, it has adopted 45 girl workers from the village of Mijwan in Uttar Pradesh. Manish Malhotra made two major announcements in August of 2019: he partnered with heritage jewellery manufacturer Raniwala 1881 and launched his Jewellery line. This collaboration began with a designer curation and will be followed by a collaborative collection launch in the coming years. In addition, Manish Malhotra Home was launched in collaboration with luxury architect Seetu Kohli.

In addition to these, he has designed gowns for famous people like Karolina Kurkova and Kate Moss from Hollywood. He is regarded as the king of ethnically modern design. The Filmfare Award, Zee Cine Award, Showtime Opinion Poll Award, and Elle Style Awards are just some of the honours bestowed upon Manish. In collaboration with Hindware, Manish Malhotra developed a line of bathroom suites for the company and also introduced the ultra-luxury brand ALCHYMI. Additionally, he created the costumes for the 30 Miss India competitors that walked down the runway during the finals. The Miss India finalists walked the runway for the first time ever wearing Indian designers rather than the customary Western ones. Manish Malhotra and Vivo worked together to create the "Infinite Red" Vivo V7+ limited edition smartphone. Additionally, Manish Malhotra cooperated with the London School of Trends and the International Institute of Fashion Design (LST). He instructs students through video using examples from his career in the fashion industry.

Manish Malhotra's Career Timeline
Manish Malhotra's Struggles
Bollywood's favourite fashion designer Manish Malhotra on Friday opened up about his life story starting from his childhood, initial struggles, and how his mother encouraged him to pursue his dreams. In an interview with the Instagram handle, Humans of Bombay, the 53-year-old model-turned-couturier revealed that he grew up in a typical Punjabi household and was always fascinated with Bollywood, he also shared that he made it a point to watch every single film that was released. The official humans of Bombay shared the interview on Instagram in a post. Manish said, 'I grew up in a typical Punjabi household, where my mum always encouraged me in all that I wanted to accomplish. I started my career in fashion by starting as a model and working at a store, where I earned Rs 500 a month. I made it a point to see each and every Bollywood movie that was released as a child because I was so enthralled by them. However, I didn't do well in school and found school to be uninteresting.

Speaking of the 1995 film Rangeela which starred Amir Khan and Urmila Matondkar and earned him a Filmfare Award for Costume Design which marked the turning point in his career, he remarked, 'Rangeela was a turning point for me—I won my very first Filmfare award! But there were difficulties; I recall how annoyed the producers would become when I repeatedly questioned the plot. The sole instruction I received was to make the heroine appear glitzy. I nonetheless wanted to do more! That is how my name first became well-known. I began travelling the world while making clothing, and in 2005, I founded my own label. Manish Malhotra concluded by expressing pride in working as a fashion designer with the fourth generation of actors and at reaching the milestone of 30 years in the business this year. He declared, 'I started out as a costume designer, and now I work as a fashion designer with actors from the fourth generation! I've been in the business for 30 years this year. But even after all this time, the one thing that hasn't changed is the fact that I still get anxious before fashion shows! And I want that to stay the same since it represents who I am and serves as a constant reminder of my origins, purpose, and identity.

Manish Malhotra's Networth and Income
The amount of assets that exceed liabilities is referred to as net worth. Cash, real estate, and anything else of value is examples of assets. It is the value of everything you own less everything you own. Net worth is not calculated on a yearly basis. So, how much is Ananya Panday currently worth? Manish Malhotra, the most recognized designer in Bollywood, began his career as a model and has been active in costume design for 30 years. With over 230 crores in revenue, this celebrity couturier is now establishing a new set of verticals home décor, furniture, jewellery, and content development. In 2018, he also collaborated with MyGlamm to produce a beauty collection. With the addition of a new store in Hyderabad, he now has three flagship locations, the other two being in Delhi and Mumbai. Malhotra has been investing in large retail premises to house all of his new verticals under one roof. The Delhi location has been expanded to 15,000 square feet, and a huge area has been acquired for the new Hyderabad location.

Manish Malhotra's Awards and Achievements
Filmfare Awards
2020 30 Years of Outstanding Contribution To Bollywood Fashion
1996 Best Costume Design Rangeela
2011 Best Costume Design Enthiran
IIFA
2017 Best Costume Design Ae Dil Hai Mushkil
2008 Best Costume Design Om Shanti Om
2004 Best Costume Design Kal Ho Naa Ho
2002 Best Costume Design Kabhi Khushi Kabhie Gham
2001 Best Costume Design Mohabbatein
Zee Cine Awards
2020 Best Costume Design Kalank
Manish Malhotra Interesting Facts
Before starting as a designer, Manish originally worked as a model in the fashion industry.
This designer is self-taught; he never attended design school. He acquired all of his design knowledge through employment.
Manish Malhotra received the inaugural 'Costume Designer' award from Filmfare for his work on Rangeela.
The first Indian fashion designer to dress 'King of Pop' Michael Jackson was Manish.
Even before Karan Johar joined Dharma Productions, Manish Malhotra worked in Dharma Productions. Manish Malhotra collaborated on the film Gumrah with his father, Yash Johar
Manish Malhotra opened his first business ever in Mumbai with the assistance of Yash Birla and his wife Avanti Birla.
Manish became the first on-set costume designer in Bollywood at the young age of 23.
Social Media
Frequently Asked Questions