Nupur Sanon | Biography, Net Worth, Career, Boyfriend, Age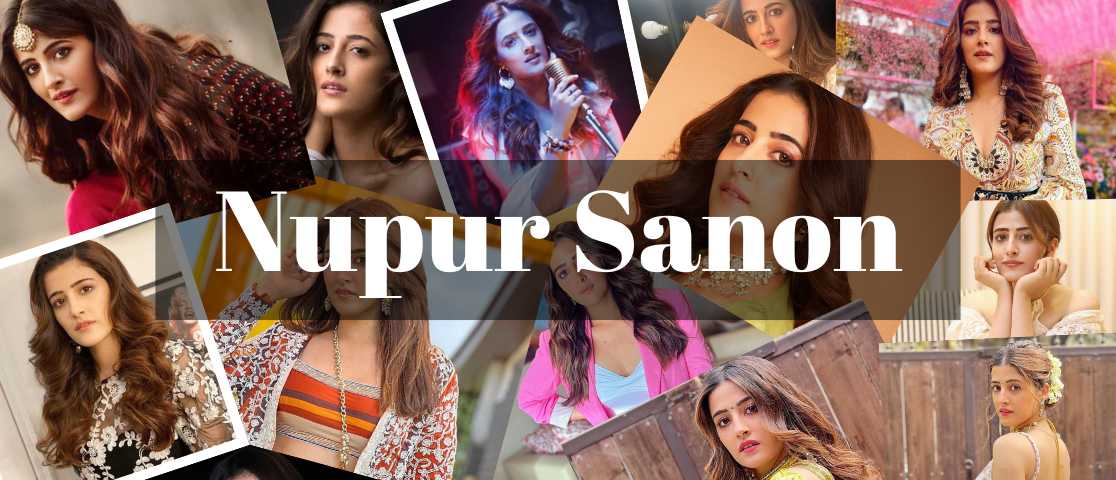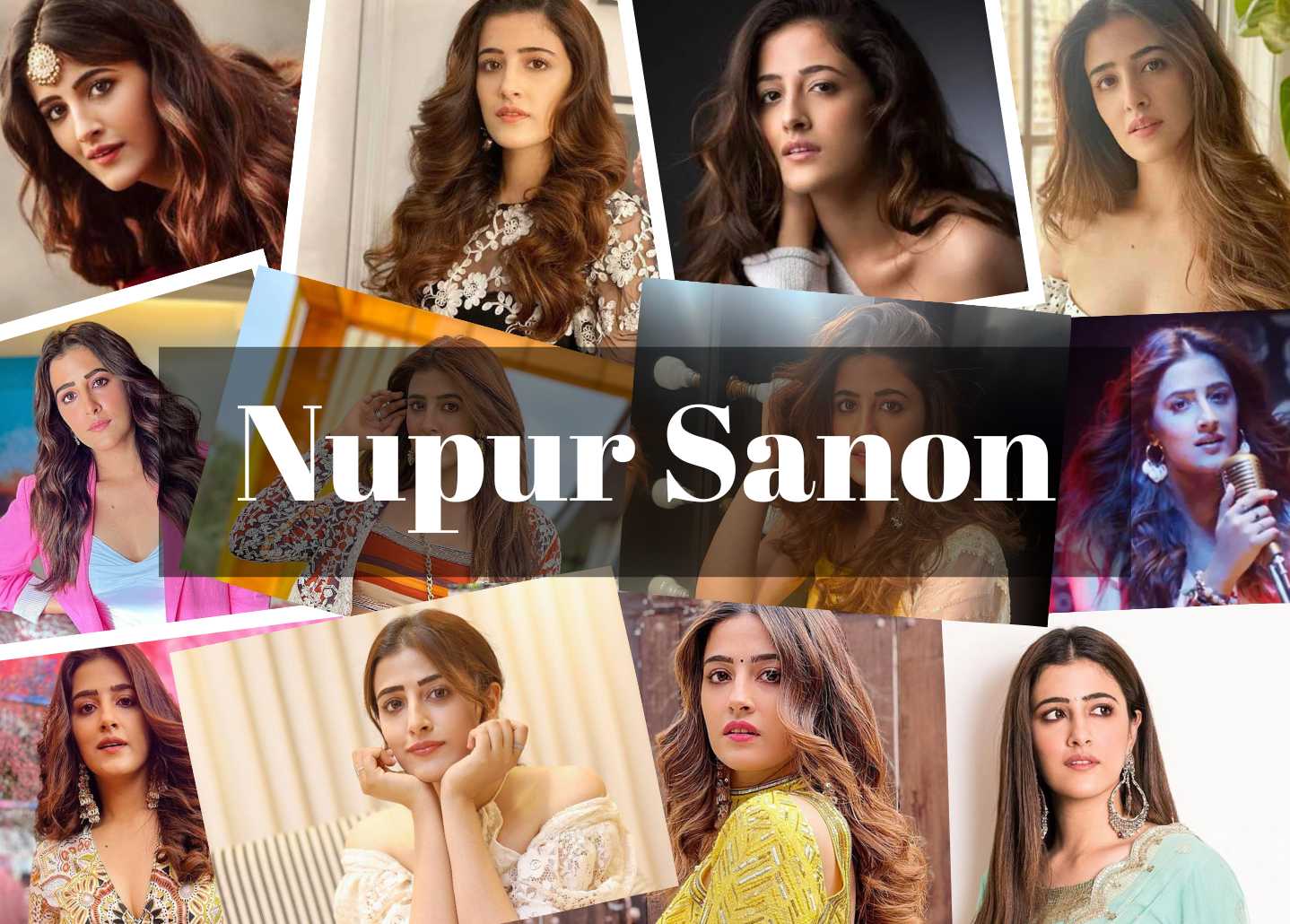 Nupur Sanon's Biography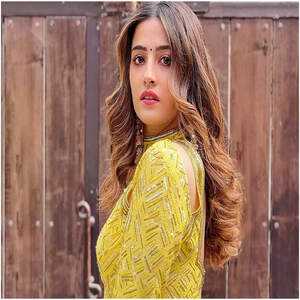 Nupur Sanon is an aspiring actress and singer. Nupur Sanon is the younger sister of famous Bollywood actress Kriti Sanon. Nupur Sanon's birthday is on 15 December 1995. Nupur Sanon's age is 27 years, as of 2022. Nupur Sanon's birthplace is New Delhi, India. Nupur Sanon's zodiac sign is Sagittarius. Nupur Sanon's height is 1.65m or 5'5 in inches. Nupur Sanon's religion is Hinduism.

Nupur Sanon is known among the masses as the sister of Kriti Sanon. Kriti Sanon is a well-known and popular Bollywood actress. On her social media sites, Kriti Sanon frequently shares photos of herself and her sister Nupur Sanon. Both the sisters look quite alike. Through her sister Kriti Sanon, Nupur Sanon has also increased her Instagram following significantly.

Nupur Sanson introduced herself in 2005, when she started posting exquisite song remakes on YouTube. Her debut performance on YouTube was of the 2005 song Bekarar Karke, a gorgeous recreation of the original. The vibrant and exciting fresh face won over hearts on YouTube with her endearing voice. Later, she performed a variety of songs, such as Tere Sang, Hawaayein, Janam Janam, and Laaiyan Laaiyan.

Nupur Sanon has the ability to mesmerize people with her stunning voice and appearance. With the 2019 music video Filhaal by B Praak, opposite Bollywood actor Akshay Kumar, Nupur Sanon made her on-screen debut. In the year 2021, Akshay Kumar and Nupur Sanon also made an appearance in the music video for Filhaal 2.

This is when a pleasant new face on the big screen was first introduced to the Indian population as a whole. The talented filmmaker Sajid Nadiadwala has chosen to give her a break in his future film after being moved by her charming performance. According to rumors, Nupur has already enrolled in a number of courses to get herself ready for Bollywood. Nupur loves to act, and singing is only a hobby for her. But because doing so would give her bonus points, she wants to even master it.
Nupur Sanon's Family and Nupur Sanon's Education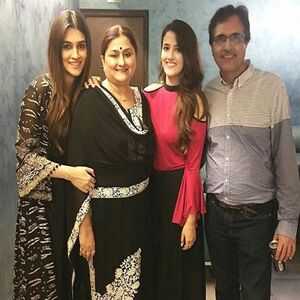 Nupur Sanon's father's name is Rahul Sanon and her mother's name is Geeta Sanon. Rahul Sanon is a Chartered Accountant br profession and Geeta Sanon is a professor at the University of Delhi. Nupur Sanon's elder sister, Kriti Sanon is a Bollywood star herself.

Nupur Sanon attended the Delhi Public School, New Delhi for her highschool education. She was good at her studies during her school days. Nupur Sanon later completed a course in Music at the University of Delhi.
Nupur Sanon's Boyfriend
Zaan Khan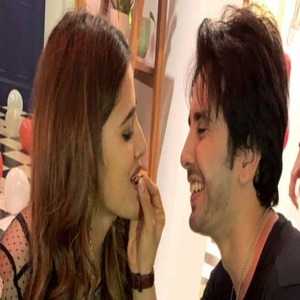 According to rumors, Zaan Khan, a prominent television actor from the program Jhalli Anjali, had a relationship with Nupur Sanon.

Although none of them had confirmed it, their images that were going viral on social media told a completely different tale. According to reports, Zaan Khan told his friends about Nupur Sanon during an event and that's how his family and friends learned about the relationship. Zaan Khan and Nupur used to hang together frequently.
Rajeev Sen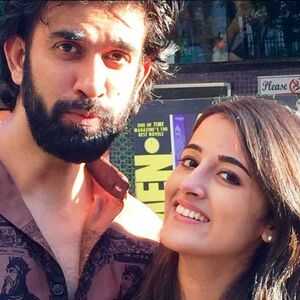 An intriguing piece of information was that Rajeev Sen, the brother of Miss Universe Sushmita Sen, was dating Nupur Sanon, Kriti Sanon's younger sister.

Although Rajeev Sen was stationed in Dubai and Nupur in Mumbai, Rajeev continued to travel to Mumbai. Rajeev first met Nupur in Dubai at an event where Nupur was with her older sister Kriti Sanon. They quickly grew close friends because they both enjoyed each other's company. There was even a rumour that they could both co-star in a film.


Rajeev Sen and Nupur Sanon, however, did not want to publicly acknowledge their relationship, and they quickly split up for reasons that remain a mystery.
Stebin Ben
Rumour has it that Nupur Sanon and Stebin Ben have been seeing each other for a while and are very serious about each other. The two haven't revealed much about their relationship, though. The duo is frequently seen hanging out and enjoying time together in photos taken by paparazzi.

Nupur Sanon and her sister Kriti Sanon recently traveled to France to spend time together with their families and friends. The images that have circulated online also include Stebin Ben, who is rumored to be Nupur's lover. In one of the photos, Bollywood fashion designer Manish Malhotra is seen posing for the camera alongside Kriti, Nupur, Geeta, Rahul, and Stebin Sanon.

Stebin Ben and Nupur Sanon have been in the news for a while now. The musician was once photographed by local photographers while walking out with Kriti and her parents. Stebin has a number of intriguing projects planned, including upcoming singles and motion pictures.
Nupur Sanon's Career
Filhaall (2019)
Jaani and B Praak collaborated on the Punjabi/Hindi song Filhall. Arvindr Khaira is the director of the music video, and B Praak is the composer. In the music video for this song, Akshay Kumar and Nupur Sanon appear. Desi Melodies uploaded the Filhall music video to YouTube. Akshay Kumar's first song video is available here. The audience is also introduced to Nupur Sanon, Kriti Sanon's sister.

The video tells the tale of two lovers who, by chance, reconnected after being apart for a while. The song essentially expresses their thoughts at the time, when they wanted to be together again but couldn't because they were both seeing other people.

In 2019, The Song had a single boost. Within 24 hours after its formal release, it had more than 13 million YouTube views. It became the Indian music video on YouTube with the fastest speed to 100, 200, and 300 million views. The song has received 1 billion views on YouTube as of 20 June 2021.
Filhaal 2: Mohabbat (2021)
A 2021 Punjabi/Hindi song titled Filhaal 2: Mohabbat was composed by Jaani and sung by B Praak. The song is a follow-up to Filhall, which came out in 2019. Arvindr Khaira is the director of the song's music video, and B Praak is the composer. In the music video for this song, Akshay Kumar and Nupur Sanon appear.

Desi Melodies posted the music video Filhaal 2: Mohabbat on YouTube. After Filhall, this is Akshay Kumar and Nupur Sanon's second collaboration (2019). Additionally, it represents Akshay Kumar's, B Praak's, and Jaani's second collaboration after Filhall (2019).

The song expresses Kabir's emotions and their former, romantic relationship. Songs were filmed in part on the flyover sections of the Dwarka Expressway, which was still under construction.

Within 24 hours after its formal release, it had more than 50 million YouTube views. On July 9, 2021, just three days after its release, the official video had received more than 100 million views.
Nupur Sanon's Upcoming Projects
Noorani Chehra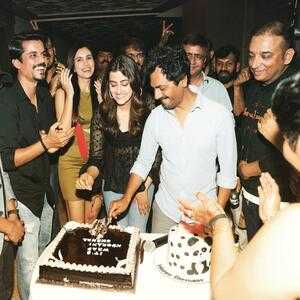 Nupur Sanon's upcoming projects include films like South film Tiger Nageswara Rao and the Bollywood film Noorani Chehra. Hindi feature film Noorani Chehra, stars Nawazuddin Siddiqui, Nupur Sanon, and others. The film is produced by Kumar Mangat Pathak, Aarushi Malhotra, Nandini Sharma, Neeta Shah, Bharatkumar Shah Panorama Studios, Wild River Pictures, and Pulp Fiction Entertainment. It is directed by Navaniat Singh. The movie is still a work in progress and is scheduled to open in theatres on. Nawazuddin Siddiqui posted images from the film's wrap-up party on Instagram.

Tiger Nageswara Rao, which is rumoured to be Ravi Teja's first significant pan-Indian film, will shortly be released. Fans are intrigued by the film since Mass Maharaja could find fresh success because of it. Action thriller Tiger Nageswara Rao was made by Abhishek Agarwal under the Abhishek Agarwal Arts label. The 1970s setting of Tiger Nageswara Rao centres on the titular real-life burglar. The movie is directed by Vamsee and has Gayathri Bharadwaj and Nupur Sanon as the leading ladies alongside Ravi Teja. Filmmaker R Madhie ISC is in charge of photography.


The soundtrack for the film will be composed by GV Prakash Kumar. The release date for Tiger Nageswara Rao has not yet been decided. The movie will be released in multiple languages. Anupam Kher has also joined the cast of the movie. It is believed that his involvement with the movie may improve its chances of success in the Hindi market.
Nupur Sanon's Net Worth
Nupur Sanon's net worth is estimated to be $3 million US or 22 crore rupees, as of 2022. Nupur has developed into a very well-known singer who appears to make a good amount of money from being a YouTube celebrity.

She is also anticipated to appear in films, which would undoubtedly increase her net worth. Nupur Sanon also endorsed many brands. She was chosen the brand ambassador for Bata India, a leading retailer, and maker of footwear and apparel accessories in India.

For a long time, Nupur has shared a home with her sister Kriti Sanon. They reside in a house in Mumbai's Juhu neighborhood. Celebrity architect and interior designer Priyanka Mehra personally designed the home where they reside. The mansion is worth over 60 crore Indian rupees in total. Audi Q5 and BMW 3 Series 320d are two of Nupur Sanon's automobiles.
Nupur Sanon's Controversies
Stebin Ben Clarifies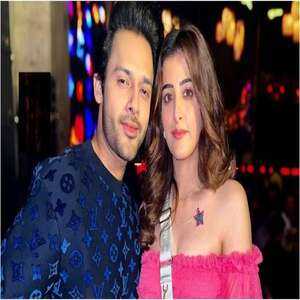 Singer Stebin Ben has been in the news for a while now due to rumours of a romance with Nupur Sanon, the sister of actress Kriti Sanon. After their New Year's 2022 post went popular on social media, dating rumours started. After that, they were frequently seen hanging out together, which made fans wonder what was going on between them. Stebin Ben recently addressed the subject of his alleged relationship with Nupur Sanon and made an intriguing statement.

Stebin Ben clarified his relationship status with Nupur Sanon. Ben disclosed that he has always been a non-controversial person and steers clear of issues in his life. The musician dodged a straight inquiry regarding his dating status by implying that he is currently concentrating solely on his career.
Nepotism Controversy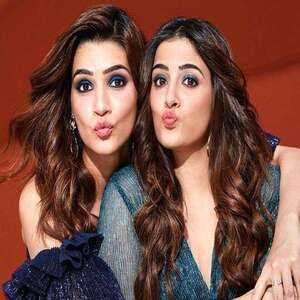 A portion of online users accused Nupur Sanon of nepotism and said that she was given the opportunity to work with Akshay Kumar on a video because she is Kriti Sanon's sister.

When Nupur Sanon was asked in an interview what her opinion was on the nepotism controversy, which is frequently the subject of heated debate online, she acknowledged that her sister had been of great assistance, but added that neither she nor her sister would live their lives in accordance with society's expectations.

In the same interview, Nupur Sanon added that Kriti Sanon has always provided counsel and that she has benefited greatly from her in terms of direction and avoiding mistakes that she has made.
Nupur Sanon's Interesting Facts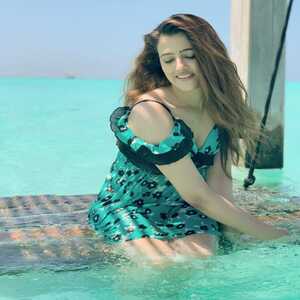 Nupur Sanon is the younger sister of Bollywood actres Kriti Sanon.
Nupur Sanon is 5 years younger than Kriti Sanon.
Nupur Sanon is also a good singer and has a Youtube Channel for her singing videos.
Nupur Sanon's father is a Chartered Accountant.
Nupur Sanon was born and brought up in Delhi.
Nupur Sanon has a degree in Music from the University of Delhi.
Nupur Sanon is very close to her sister Kriti Sanon.
Nupur Sanon loves to travel to new places.
Nupur Sanon can also speak German.
Nupur Sanon is a non vegetarian and she loves eating chicken.
Nupur Sanon's Profile Summary
Social Media
Frequently Asked Questions