Badshah | Biography, Family, Wife, Career, Best Songs, Facts

Faraz Shaikh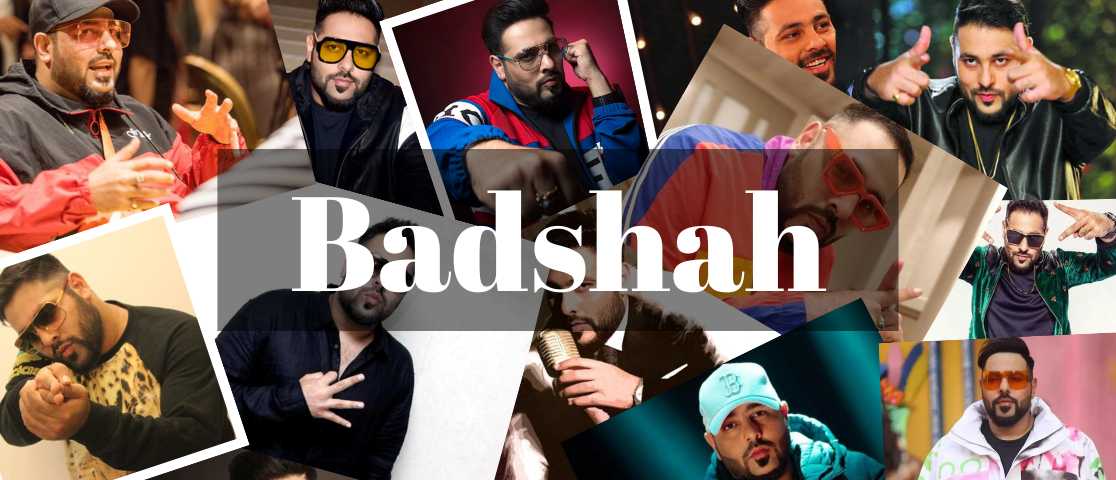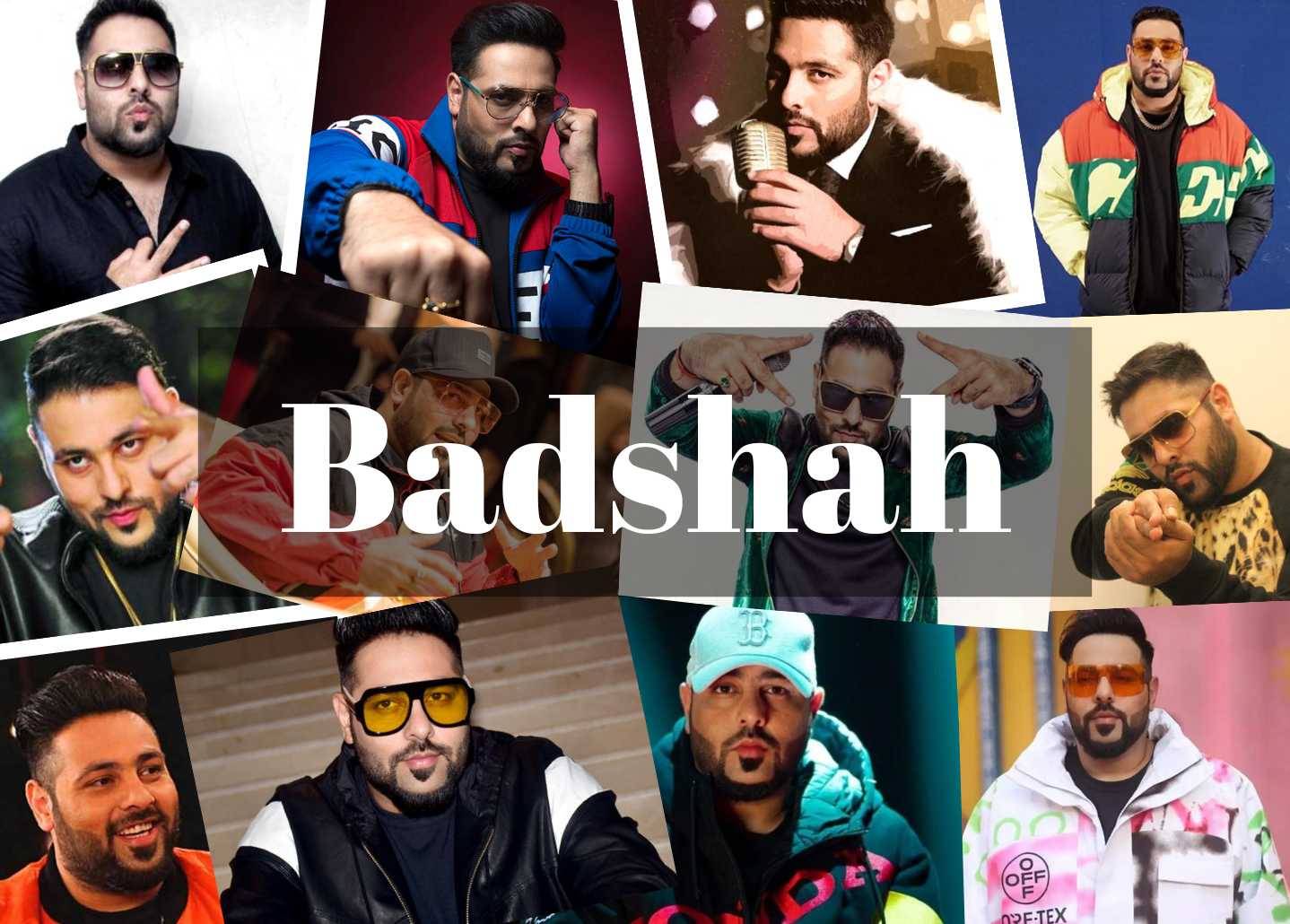 Badshah's Biography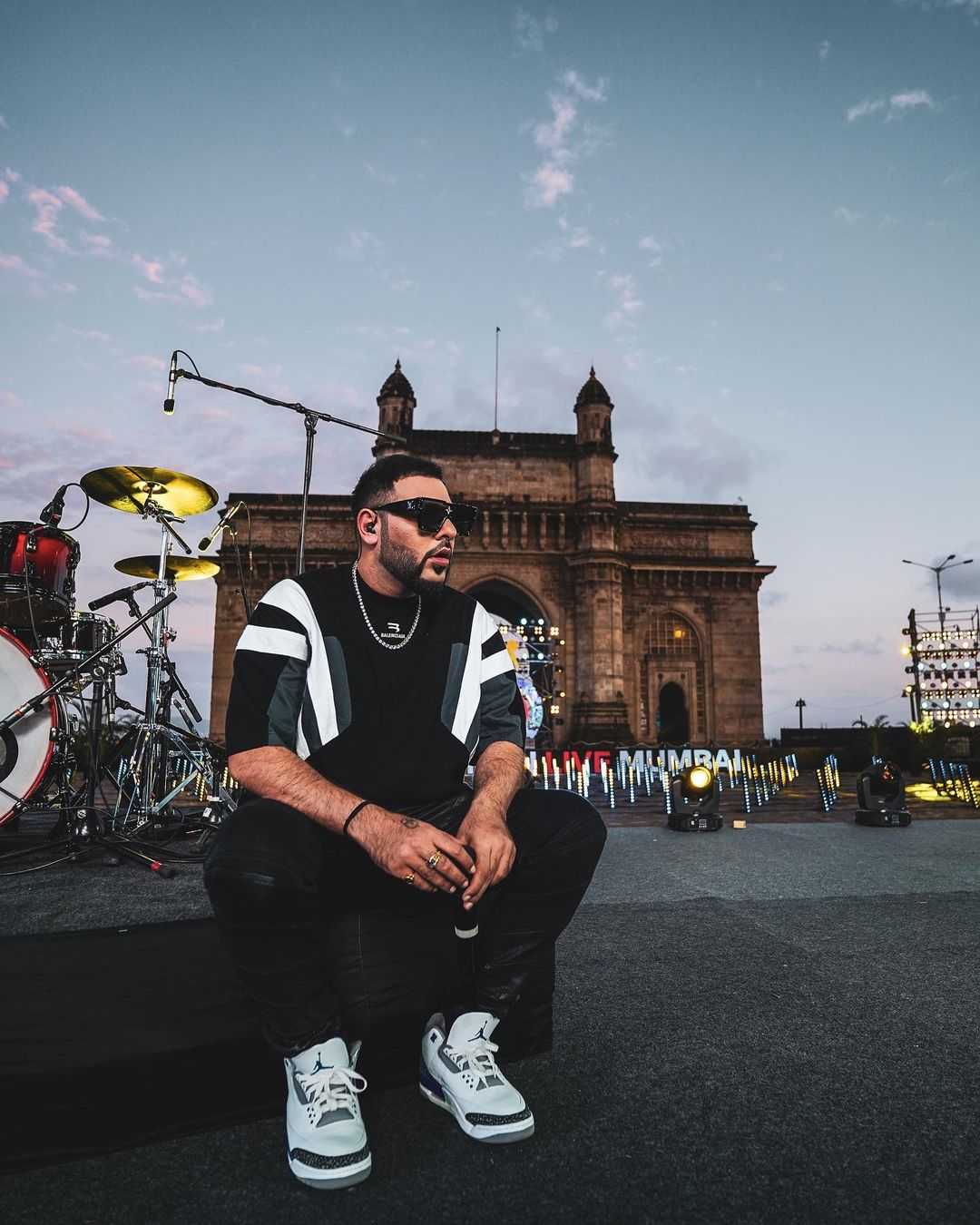 Aditya Prateek Singh Sisodia, also known by his stage name Badshah, was born on November 19, 1985. Badshah is an Indian rapper, singer, film producer, and businessman who specializes in Hindi, Haryanvi, and Punjabi music. The multifaceted Badshah successfully introduced Hip Hop to Bollywood and is the true representative of Rap on the Hindi-Punjabi music scene. Alongside Yo Yo Honey Singh, he launched his career in 2006 with the Hip Hop group Mafia Mundeer.

Badshah broke up with Honey in 2012 and went solo with his Haryanvi song Kar Gayi Chull, which was later used in the Bollywood film Kapoor & Sons in 2016. With the club anthem 'Abhi Toh Party Shuru Hui Hai' in the Sonam Kapoor film Khoobsurat and 'Saturday Saturday,' which featured Bollywood's two most promising actors Alia Bhatt and Varun Dhawan, he introduced hip hop to the Hindi film industry. Within 24 hours of its release, his debut single, 'DJ Waley Babu' featuring Aastha Gill, reached the top of the Indian iTunes charts. Within 30 hours, the song had received one million views on YouTube.
Claim Your FREE Celebrity Shoutout
✕
Claim Now!
Badshah's Family and Badshah's Education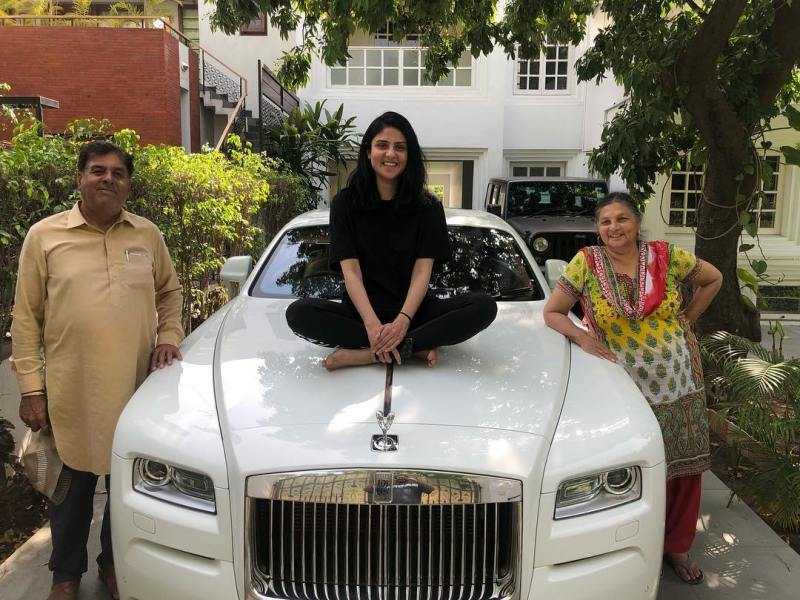 Badshah was born on 19 November 1985. Badshah's age as of 2022 is 37 years. Badshah's zodiac sign is Scorpio. Badshah is from Delhi, India. Badshah was born in Delhi to a Haryana-born father and a Punjab-born mother. Badshah has a younger sister, Badshah's sister's name is Aprajita Singh. Badshah is married to Jasmine. Jessemy Grace Masih Singh is their daughter, she was born on January 11, 2017. He finished his schooling at Bal Bharti Public School in Pitampura, Delhi, where he also participated in school choir performances. Badshah studied math at the prestigious Banaras Hindu University in Varanasi before switching to the PEC (Punjab Engineering College) in Chandigarh to become a civil engineer. There, he was exposed to new Punjabi music, which encouraged him to start writing 'rap' songs. Badshah has said that he might have worked as an IAS officer instead of becoming a rapper.

Talk To Similar Celebrities
Badshah's Affairs and Relationships
Badshah and Jasmine Marriage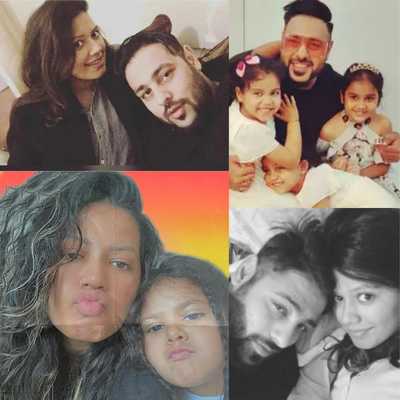 Jasmine and Badshah were married in 2012. Badshah exchanged vows of marriage in a very private ceremony. Only close friends and family members were present. The media didn't report on it. Badshah kept all details of his romantic relationships private. Additionally, he kept his dating and relationship history private. Badshah kept his relationship very private. After his marriage, his fans learned that their hero has a new love interest. No one had any idea prior to it. Even after getting engaged, he kept his engagement a secret.

In one of his interviews, Badshah stated that Jasmine never left his side and always stood by him, whether he was on a good or bad path. He also says that he doesn't ask God for anything because he already has everything. The couple has recently experienced some difficulties as well. During the 2020 lockdown, it was noticed that the couple was living separately because a disagreement was beginning to grow between them. According to reports, however, it was only mentioned as a lovers' quarrel, and every couple experiences that stage.

Badshah and Isha Rikhi Dating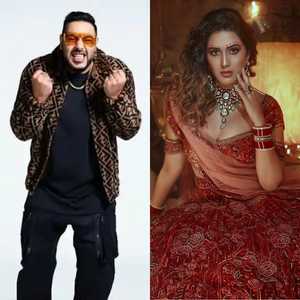 After splitting from his wife Jasmine during the lockdown, Badshah has found love again. Rapper-singer Badshah is currently dating Punjabi actress Isha Rikhi; he is no longer single. Aditya Prateek Singh Sisodia, better known by his stage name Badshah, is currently dating someone. We learned a crucial aspect of his life even though he prefers to keep it quiet in his personal life. Isha Rikhi, a Chandigarh-based Punjabi actress, and Badshah are reportedly dating. Regarding Badshah's ex-wife Jasmine, their union experienced difficulties in 2019. And the situation got worse during the lockdown.

The most recent rumour is that Punjabi actress Isha Rikhi is the Badshah's new love interest. The couple has been dating for a year, but they prefer to take things slowly, so they keep their relationship quiet. They were introduced at a party by a mutual friend, and Badshah and Isha hit it off right away, according to Pinkvilla. 'They discovered that their tastes in music and movies were similar, which made them click. The families of Badshah and Isha have already been informed of their relationship' In the report, a source was cited.

Badshah's Career
Badshah launched his career alongside Yo Yo Honey Singh in 2006 with the Hip Hop group Mafia Mundeer. Badshah later broke up with Honey in 2012 and went solo with his Haryanvi song Kar Gayi Chull, which was later used in the Bollywood film Kapoor & Sons in 2016. Bollywood soundtracks for movies like Khoobsurat and Humpty Sharma Ki Dulhania from 2014 feature his music. For his songs like Genda Phool and Pagal, he is also regarded as one of the most highly compensated rappers in India. Within 24 hours of its release, 'DJ Waley Babu,' his debut song with Aastha Gill, peaked at the top of the Indian iTunes charts. Within 30 hours, the song had received one million views on YouTube. He worked on 'Wakhra Swag' with Navv Inder in 2016, and the song won best duo/group and most popular song of the year at the 2016 Punjabi Music Awards. As one of the highest-paid celebrities in India and the only rapper on the list, he has appeared in Forbes India's Celebrity 100 in 2017, 2018, and 2019.
Since 2016, roughly every single one of his commercial works has topped the charts for YouTube Music Video Charts, BBC Asian Network Charts, other Indian radio stations, and Indian streaming services. Four of his songs reached the top of the Billboard World Digital Song Sales chart as of 2020. Badshah released O.N.E - Original Never Ends, his debut album, in 2018. The rapper's classic pop and hip-hop album, 'The Power of Dreams of a Kid,' with eight tracks and contributions from Lisa Mishra, Sikander Kahlon, Fotty Seven, Bali, and music producer Andy Grewal, was released on August 7, 2020. Aditya Dev handled all of the album's mastering and mixing. His 2019 song 'Paagal' set the record for the most watched YouTube video in a single day with 74.8 million views in just one day. In 2020, Sony Music India released his song 'Genda Phool.' 'Boro Loker Biti Lo,' a Bengali folk song, was mixed in. A Bengali artist named Ratan Kahar claimed to be the song's original author and composer. He once more worked with Jacqueline Fernandez on the song Pani Pani, which also features Aastha Gill.
The song became popular right away and has received more than 500 million YouTube views. He then collaborated with Khesari Lal Yadav to release the song in Bhojpuri. In the song, he rapped in Bhojpuri. The Bhojpuri version became the first Bhojpuri song to reach one million views in less than an hour. Badshah claimed that Karan Johar had offered him the roles of Diljit Dosanjh in 'Good News' and Vicky Kaushal in the Netflix original movie 'Lust Stories,' but the pop star refused, citing his busy schedule and 'things didn't work out'. As a result, the actor has only appeared in the film Khandaani Shafakhana, which is listed below. In the film, Badshah played himself but under a different name, Gabru Ghaatak, as a patient of the protagonist, Babita Bedi, played by Sonakshi Sinha, with sex disorders who shied away from openly assisting Ms. Bedi due to the taboo surrounding sex in Indian society. Badshah has spoken about his business ventures on a few occasions, claiming in 2018 in the song 'Take Off' that he has business ventures worth at least nine figures, some of his well-known brands include BADFIT Clothing, Dragonfly Experience, and Afterhours Productions.
Badshah's Top 20 Best Songs
Genda Phool by Badshah, Payal Dev
Garmi by Badshah, Neha Kakkar
She Move It Like by Badshah
Kamaal by Badshah, Uchana Amit
Heartless by Aastha Gill, Badshah
Kala Chashma by Amar Arshi, Badshah, Neha Kakkar
Buzz by Aastha Gill, Badshah
Proper Patola by Aastha Gill, Badshah, Diljit Dosanjh
Sheher Ki Ladki by Abhijeet, Badshah, Tulsi Kumar
Sawan Mein Lag Gayi Aag by Badshah, Mika Singh, Neha Kakkar, Payal Dev
Bad Boy by Badshah, Neeti Mohan
Abhi Toh Party Shuru Hui Hai by Aastha Gill, Badshah
Tere Naal Nachna by Badshah, Sunanda Sharma
Koka by Badshah, Dhvani Bhanushali, Jasbir Jassi
Wakhra Swag by Badshah, Navv Inder
DJ Waley Babu by Aastha Gill, Badshah
Kar Gayi Chull by Badshah, Fazilpuria
Badshah's Career Timeline
Movies Music Career
Solo Albums And Collaborations
Badshah's Reality TV Shows
Dil Hai Hindustani
They call it The Show. 'Dil hai Hindustani,' they say. A Talent Hunt is like no other, a musical extravaganza jam-packed with nonstop entertainment, but why? Because it brings together global talent in unison. Excellent for the future of the Indian music industry, which currently appears to be stagnant. Musicians from London, Russia, Uzbekistan, Morocco, and Russia performed and were well received. Ankita and Saraswati Bhattacharya, a mother-daughter duo from Kolkata, were also praised for their outstanding rendition of the old song Teri Mehfil. The music and songs are of exceptional quality, and the show is well received by the general public. Dil Hai Hindustani received a lot of love on social media.

Dil Hai Hindustani is an Indian reality singing competition programme in Hindi that debuted on Star Plus sometime in December 2016. On the weekends, the show aired at night. Producing the show is Ranjeet Thakur and Hemant Ruprell's Frames Production. This show is special in that it allows competitors from all over the world to compete, not just those from India. Haitham Mohammed Rafi won the first season, and Akshay Dhawan won the second season. Singers of all ages will be given the opportunity to audition. Haitham Mohammed Rafi from Oman won Season 1 and was followed by Euphony Official and Barnali Hota. Akshay Dhawan won the second season, with Mountain Souls.ft Gaurdeep coming in second.

MTV Hustle 2.0
MTV Hustle is the country's first rap/hip-hop reality show. Aspiring rappers compete for the title of India's biggest hip-hop star. Season 1 debuted on August 10, 2019. Raftaar, Nucleya, and Raja Kumari were the judges. Gaelyn Mendonca hosted the show, which aired on MTV India and is now available on Voot. In Season 1, 40 auditionees were chosen from online registrations for studio auditions, of which only 15 rappers were chosen to compete against each other. Rappers were evaluated based on their writing, rapping style, and overall performance. M-ZEE-BELLA was declared the winner on October 13, 2019, and EPR was named the runner-up of MTV Hustle Season 1

MTV Hustle Season 2 premiered on September 3, 2022, with Baadshah serving as Judge and Dino James, Dee MC, King, and EPR serving as Squad Boss. Krissann Barretto hosted the show, which aired on MTV India and is now available on Voot. In MTV Hustle Season 2 through Voot Online Auditions, 14 contestants were selected. The four Squad Bosses will train the contestants and judge them based on their talent, performance, metre, technique, musicality, and storytelling after Badshah chooses which squad contestants to place in each squad. Through open voting on the Voot, viewers will also have the chance to participate in the quest to support their favourite performer.

Badshah's Struggles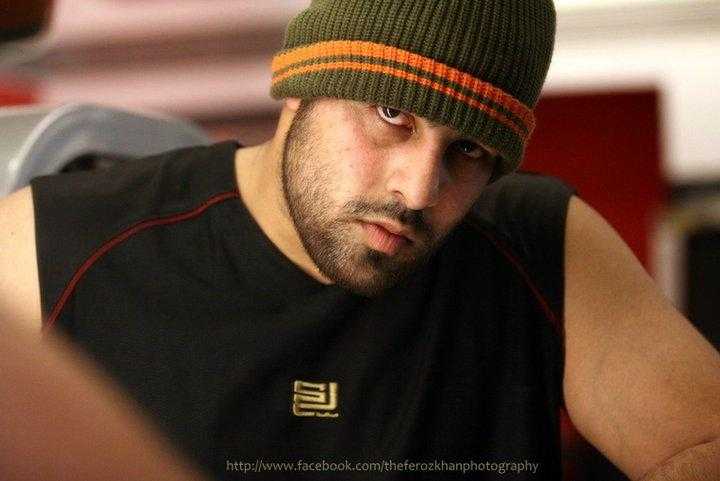 Badshah's swagger will make you go pagal with all of his raps. Some of his chartbusters include Kar Gayi Chull, DJ Waley Babu, The Wakhra Swag, and many more. In addition, he made his Bollywood debut with Khandaani Shafakhana. The Badshah we know today did not inherit a golden spoon; the struggle uphill was a real battle. He's had his fair share of ups and downs. His choice of career as a rapper was a no-go because it did not fit the typical career standards. But if he wasn't a rapper, he was on his way to becoming an IAS officer. However, despite going without money for days and even sleeping on the ground, Badshah said he had enjoyed every aspect of his journey so far. In a recent interview with Pinkvilla, Badshah discussed his difficult times and confessed that he had always wanted to be a rapper. It was difficult for him to tell his parents because rapping was an uncharted territory and an unconventional career.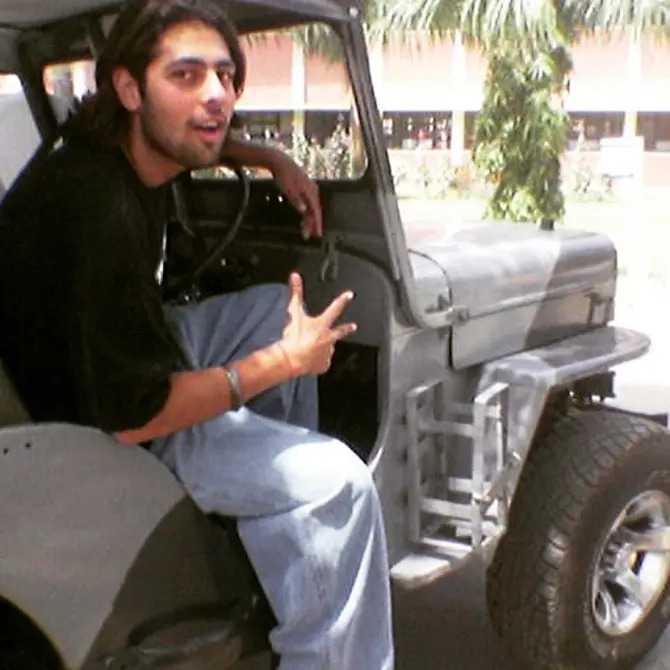 But despite the family's reaction, he continued to work hard toward his goal. Badshah was asked how long it took him to realise that rapping was his hobby rather than a traditional career during an interview with Pinkvilla. He retorted that although it took him some time, he was wise in his approach. The singer mentioned that when he told his parents he wanted to become a rapper, they had no idea what that even meant. He therefore didn't bother to explain them and kept his head down while continuing to work, study, and even work a few jobs while also pursuing his passion for music on the side. Badshah recalled how his parents were shocked when he once parked a high-end vehicle outside of his home. He explained that he bought the car by performing music when they questioned how he could afford it. Then, according to him, his father realised that his career might generate income for his son.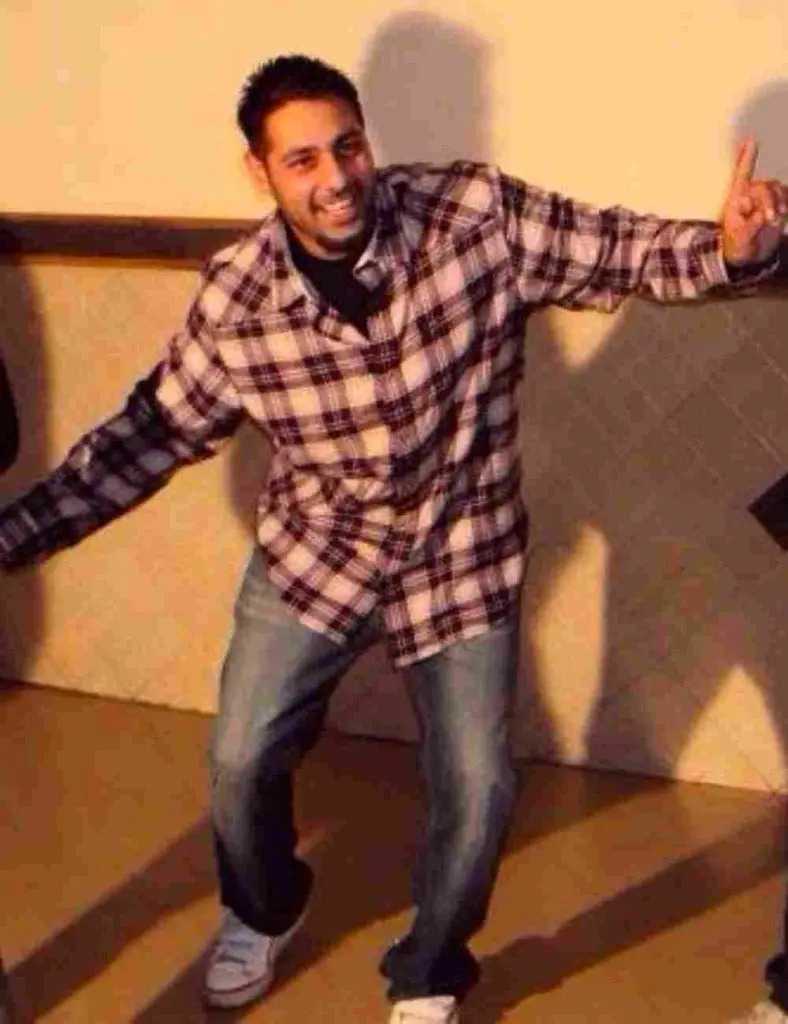 Badshah claimed that his father was unaware of his musical career in the past because it didn't bother him if his son appeared on television. Rapping is not a typical profession, so his father was more concerned with whether he was earning enough money to support himself. According to Badshah, it took him five years to tell and persuade his parents that he wanted to pursue music. He claimed that they had misgivings because he was one of the first rappers to perform in Hindi and there was no precedent or standard. Sonu Nigam is a good example to use if someone wants to become a singer, the artist said, but he was unable to do so because no one existed at the time. He said that it greatly bothered his parents because they were worried about whether their child was using drugs or engaging in other bad behaviour. However, everything worked out in the end, and he began making a good income.
Badshah Controversies
Case of fake views on the song Pagal (2019)
His 2019 song 'Paagal' set the record for the most watched YouTube video in a single day with 74.8 million views in just one day. Due to his low number of likes in the first 24 hours, BTS fans claimed that the artist had purchased the views to break the record, but YouTube has not confirmed whether the views are real or fake. The song was also absent from the week's 100-position Global Top Music Videos chart. Badshah acknowledged that his record company, Sony Music India, had purchased paid Google Ads but denied that they were fake views.

The reason YouTube refused to recognize the song was that Badshah's record company, Sony Music India, had paid for Google and YouTube advertisements that either embedded the video or pointed fans in its direction. However, it has come to light that this is a widespread practice in the music industry worldwide and that record labels for previous record holders like Ariana Grande and Blackpink have used similar tactics in the past. Some of the YouTube 24-hour viewership records have been questioned as a result of this.

Plagiarism in the lyrics of the song Genda Phool (2020)
In 2020, Sony Music India released his song 'Genda Phool.' 'Boro Loker Biti Lo,' a Bengali folk song, was mixed in. A Bengali artist named Ratan Kahar claimed to be the song's original author and composer. Although Badshah later claimed that it was a traditional Baul folk song that wasn't copyrighted because folk music isn't covered by copyright laws and is therefore in the public domain. Rapper Badshah gained attention in April for the song's credit row, 'Genda Phool,' which featured Jacqueline Fernandez.

Ratan Kahar's name is not mentioned in the song credit of Badshah's remake of the song 'Genda Phool,' which was released on March 25 and quickly became one of the top trends on YouTube. Kahar, the original song's composer, had expressed dissatisfaction with the reimagined version. After that, Badshah got in touch with the musician and even provided him with financial assistance by depositing Rs 5 lakh into his account. Even more, he assured Kahar that he would come to his home in Suri, Birbhum, West Bengal.

Badshah Networth and Income
The amount of assets that surpass liabilities is referred to as net worth. Cash, real estate, and anything else of value are examples of assets. It is the value of everything you own. Net worth is not calculated on a yearly basis. Net worth is determined by deducting all liabilities from all assets. Net worth is determined by deducting all liabilities from all assets. So, how much is Badshah currently worth? Badshah's total estimated net worth is $5 million, which is equivalent to Rs. 39 Crore INR in Indian currency. Badshah's monthly income and salary is 50 lakhs or more. Aside from that, his annual income is estimated to be around 10.5 crore INR. Apart from that, he is a songwriter and a well-known businessman. He has been developing a brand that now includes clothing, hospitality, television, and content production. In recent years, he has appeared on the Forbes India Celebrity list several times. Concerts, music sales, films/TV, production, and his brand are the main sources of his income.
Badshah Awards and Achievements
Mirchi Music Awards, IN
2017 Critics' Award Album of the Year Ae Dil Hai Mushkil (2016)
PTC Punjabi Music Awards
2016 Winner PTC Punjabi Music Award Best Duo/Group Navv Inder feat. Badshah: Wakhra Swag (2015)
Talent Track Awards
2022 Digital Movies & TV Series Award Best Singer - Male Paani Paani (Bhojpuri Version) (2021)
Nickelodeon Kids' Choice Awards, India
2022 Nickelodeon Kids' Choice Award Favourite Rapper
Badshah Interesting Facts
Badshah began his career in the music industry as 'Cool Equal,' but later changed his name to Badshah.
Badshah is also known for his catchphrase 'It's your boy Badshah,' which is frequently stylized as 'Ish yo boy Baad-uh-sh-aa-ah.'
Badshah was also associated with Yo!Yo! Honey Singh and his Mafia Mundeer crew.
Badshah contributed to Honey Singh's album International Villager as a ghostwriter. Badshah also collaborated with Honey Singh on the song 'Get Up Jawani.'
Honey Singh, Badshah, Raftaar, Ikka, and Lil Golu were the original members of Mafia Mundeer.
Following his breakthrough with 'Saturday Saturday,' he worked with Diljit Dosanjh on the song 'Proper Patola.'
Badshah signed a contract with Sony Music, who also handled the release of the song.
In addition to recording singles, Badshah enjoys working with his favourite musicians.
Badshah has worked with some of his favourite musicians in addition to singles. Additionally, he has worked with upcoming artists and well-known performers like Gippy Grewal, Diljit Dosanjh, Manj Musik, Raftaar, Raxstar, etc.
Social Media
Frequently Asked Questions