Diljit Dosanjh | Biography, Family, Wife, Career, Best Movie

Faraz Shaikh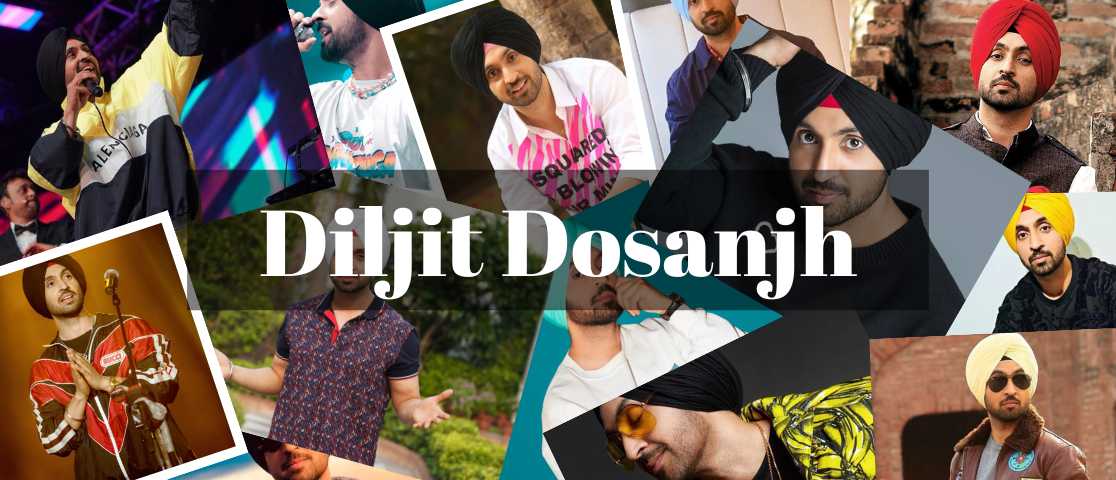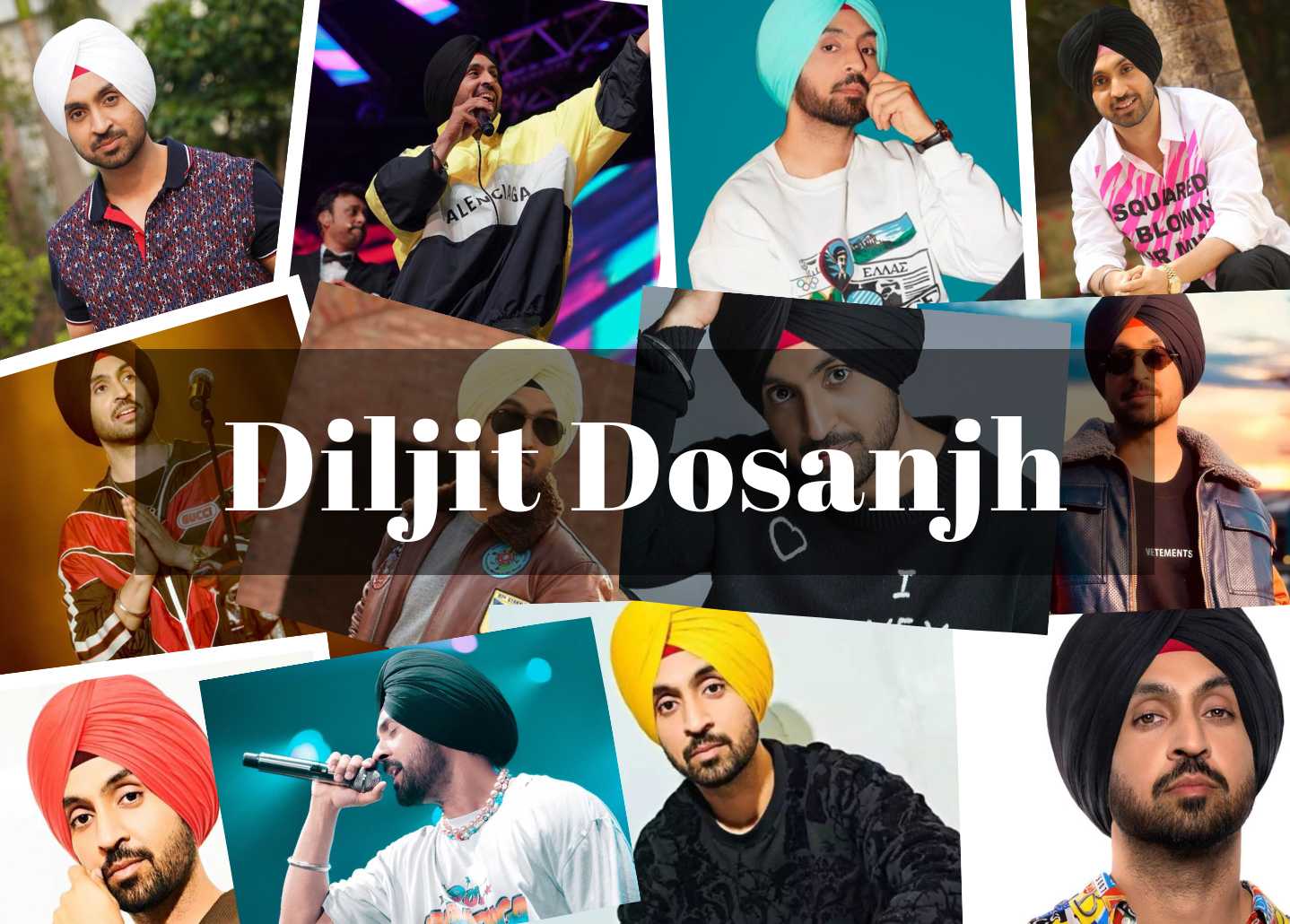 Diljit Dosanjh Biography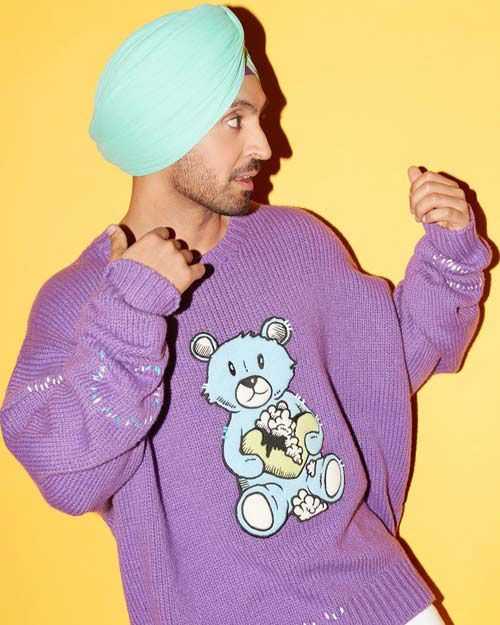 Diljit Dosanjh, an Indian singer-songwriter, television personality, and actor, was born on January 6, 1984, and has appeared in Punjabi and Hindi films. Diljit Dosanjh's real name is Daljit Singh. Diljit Dosanjh's age is 38 years as of 2022. Diljit Dosanjh's zodiac sign is Capricon.

Diljit Dosanjh is regarded as one of India's most prominent music performers in India and he is also popular worldwide. Diljit Dosanjh, an Indian singer, actor, producer of films, and television personality who works in Punjabi and Hindi cinema, was born on January 6, 1984.

Diljit Dosanjh is now acknowledged as one of the top performers in the Punjabi music industry. He also performs in Punjabi films, many of which are notable successes, such as the 2015 release Sardaar Ji and the 2012 release Jatt & Juliet and Jatt & Juliet 2.

These films are among the most popular Punjabi films ever made. Diljit Dosanjh was born in the Punjab city of Dosanjh Kalan, Jalandhar. Diljit Dosanjh belongs to the Sikh Jatt family.

Claim Your FREE Celebrity Shoutout
✕
Claim Now!
Diljit Dosanjh Family and Education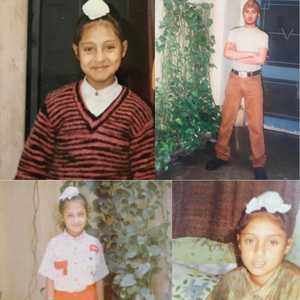 Diljit Dosanjh grew up in Dosanjh Kalan before moving to Ludhiana, Punjab, where he completed his formal primary education at Shri Guru Harkrishan Public School in Ludhiana, including a high school diploma from Al Manar Public School. Diljit Dosanjh began singing Sikh music at local gurdwaras while still in school. Diljit Dosanjh has loved music since he was a child and began performing in gurudwaras to fulfill his singing dreams. Diljit Dosanjh's father, Balbir Singh Dosanjh, worked as a bus driver for Punjab Roadways, earning around Rs. 5,000 per month. His mother, Sukhwinder Kaur, is a stay-at-home mother. Diljit Dosanjh has two siblings Manjeet Singh and he also has a sister. Diljit Dosanjh is married to Sandeep Kaur and they also have a child. Diljit has been open and candid about his alleged crushes on Hollywood celebrities such as Kylie Jenner and Gal Gadot. Diljit Dosanjh, on the other hand, is extremely private about his family and personal life. Diljit Dosanjh has two brothers and one sister, one older and one younger.
Talk To Similar Celebrities
Diljit Dosanjh Affairs and Relationship
Diljit Dosanjh and Sandeep Kaur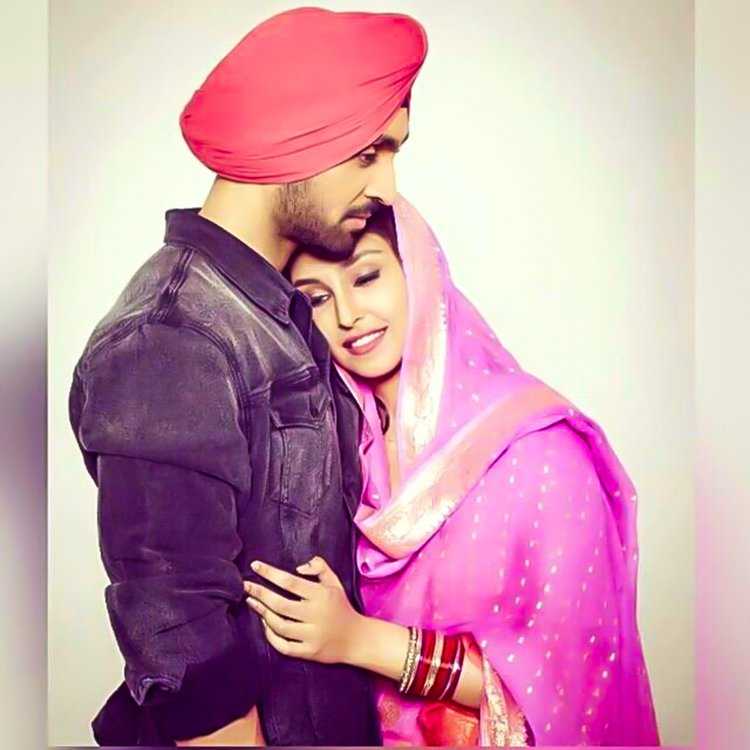 Diljit Dosanjh's wife is Sandeep Kaur. Diljit Dosanjh is married to Sandeep Kaur and they also have a child. Diljit Dosanjh is extremely private about his family and personal life. Diljit Dosanjh's wife is said to be in the United States with their son. Except for the fact that Diljit Dosanjh's wife's name is Sandeep Kaur, little is known about her. While Diljit has managed to keep his married life private, he has also been tight-lipped about his family, which includes his son. Because the singer's personal life is still unknown, nothing else is known about his son, including his name. These sources claim that Dilijit Dosanjh was married for a considerable amount of time. Sandeep Kaur, a stunning Indian woman who resides in America, is his wife. When asked why he never disclosed the names of his wife and son to the media, Diljit stated that he didn't want his family to be the target of disparaging remarks in the event that something negative occurred. The Punjabi actor claimed that it was entirely his fault if he picked the incorrect movie or song.
Diljit Dosanjh Best Movies
Punjab 1984 (2014) - 8.4
Punjab 1984 tells the tale of a mother's search for her missing son during the 1980s terrorism and unrest in the north Indian state of Punjab, based on actual events. In an effort to learn what happened to her missing son, she travels through numerous towns and villages in the course of her search. Mothers all over Punjab have embarked on this journey. It is Punjab's journey, and ultimately, it is the journey of all of humanity. In 1984, Punjab was going through a terrible period of terrorism, and this story is about a mother and her missing son.

The movie shows a mother's longing for her son and her search for her son, who has been labelled a terrorist due to the unfavourable circumstances in Punjab. A mother embarks on a journey in search of her missing son who has been mistakenly branded a terrorist during a time of political unrest. The plot revolves around a woman who sets out to find her missing son, who has also been mislabeled as a terrorist. Punjab 1984 is available on Amazon Prime Video.

Honsla Rakh (2021) - 8.1
What happens when a likeable, grounded, desi, Punjabi young man tries to fall in love again and find a mother for his 7-year-old son, then runs into his ex who returns to the city after 7 years? The romantic comedy "Honsla Rakh," starring Diljit Dosanjh, Sonam Bajwa, Shehnaaz Gill, and Shinda Grewal, has warmth at its core and explores the emotional ties between father and child as well as the love between men and women in contemporary society. A young, single father of a 7-year-old boy who is lovable, rooted, desi, and Punjabi attempts to fall in love once more.

Honsla Rakh is a rom-com drama that tells the endearing story of Diljit Dosanjh as a single father looking for love and a mother for his child. You can watch it on Amazon Prime Video. Honsla Rakh is a 2021 Indian Punjabi-language romantic comedy film directed by Amarjit Singh Saron and starring Diljit Dosanjh, Sonam Bajwa, and Shehnaaz Gill. It marks Diljit Dosanjh's debut as producer. The film is set in Vancouver, Canada, and tells the story of a divorced father who raises his son on his own. It will be released theatrically worldwide on October 15, 2021. With a worldwide gross of 540 million (US$6.8 million), the film is currently one of the top three highest-grossing Punjabi films.

Udta Punjab (2016) - 7.8
What on earth could a migrant worker, a rock star, a doctor, and a police officer possibly have in common? It's easy, Punjab! "Udta Punjab" takes you on a journey unlike anything you've ever experienced. Characters from various walks of life battle the drug threat in their own ways in films starring Shahid Kapoor, Kareena Kapoor, Alia Bhatt, and Diljit Dosanjh. The movie explores the fabricated highs and genuine lows they experience while travelling along paths that are rife with fatal perils. However, the most important aspect of Udta Punjab is the renowned Punjabi spirit, which, even when completely defeated, has the audacity to look you in the eye and declare, "Drugs di maa di!"

Udta Punjab is an engrossing film about the drug abuse epidemic that afflicts Punjab. And, to be honest, Diljit Dosanjh is the film's true Punjabi cherry on top. Netflix has it available for viewing. Udta Punjab is a 2016 Indian black comedy crime drama film written and directed by Abhishek Chaubey, co-written by Sudip Sharma, and produced by Shobha Kapoor, Ekta Kapoor, Sameer Nair, and Aman Gill under Balaji Motion Pictures in association with Phantom Films. The film stars Shahid Kapoor, Alia Bhatt, Kareena Kapoor, and Diljit Dosanjh and is loosely based on and revolves around drug abuse among the youth population in the Indian state of Punjab, as well as the various conspiracies surrounding it.

Sajjan Singh Rangroot (2018) - 7.6
This movie is based on Sikh regiments that fought in World War I. Sajjan Singh, a fan of polo, served in the British Indian Army and was the Maharaja of Ratlam State from 1893 to 1947. During World War I, he served on the Western Front. In order to participate in World War I, a Sikh serving in the British Indian Army is sent to Europe. Sajjan Singh Rangroot tells the story of a Sikh soldier in the British Indian Army who was sent to Europe to fight in WWI. This film is available on Netflix.

Sajjan Singh Rangroot is the eighth most successful Punjabi film of all time and the third most successful film of 2018. Pankaj Batra directed the 2018 Indian Punjabi-language war drama film Sajjan Singh Rangroot. Diljit Dosanjh, Yograj Singh, and Sunanda Sharma star. The film is based on the true story of Sikh soldiers from the British Indian Army fighting on the Western Front during World War I. The film was released on March 23, 2018, to commemorate Bhagat Singh's death anniversary. The film received positive reviews from both critics and audiences upon its initial release. Cinekorn Entertainment and English are expected to dubbed the film into Hindi and English.

Jatt & Juliet (2012) - 7.5
Juliet is a typical modern-day Punjabi girl, while Jatt is a mischievous, endearing type of guy. Their disparate worldviews cause friction when their paths collide as they travel to Canada. But as faith continues to bring them together, their initial animosity toward one another gradually transforms into friendship, which they only fully understand when they are cut off. Will they have another chance in life to demonstrate their love for one another, or will their differences persist? Fateh Singh and Pooja, who are polar opposites, arrive in Canada with dreams in their eyes. Sparks fly when they come into contact. Life, however, has other plans for them.

Jatt & Juliet is a romantic film about two people who fall in love despite the fact that they are very different from each other. The film is available on Disney + Hostar. Jatt & Juliet is a romantic comedy film directed by Anurag Singh and produced by Darshan Singh Grewal and Gunbir Singh Sidhu. Diljit Dosanjh and Neeru Bajwa star in the film. On June 29, 2012, it was released in theatres. When it was released, the film was a massive box office success, and it also won multiple awards at the PTC Punjabi Film Awards 2013, including Best Film, Best Director, Best Actor, and Best Actress. The film also spawned a sequel, Jatt & Juliet 2, the following year, with the majority of the same cast and crew. The sequel also broke box office records, becoming the highest-grossing Punjabi film of all time.

Soorma (2018) - 7.4
This is an inspiring true story of the triumph of the human spirit about a player who had a near-death experience when he was at the top of his game but overcame it thanks to his unwavering passion for the game, hard work, and sheer willpower. Sandeep Singh, a specialist in penalty corners for the Indian hockey team from Shahbad, Haryana, made headlines when he was accidentally shot in the spine on a train while en route to join the team that would fly to Germany for the 2006 World Cup. He sustained an injury that rendered him paralyzed, and the medical community gave him little hope of ever walking normally again. This film is a biopic about Indian field hockey player Sandeep Singh and how he persevered in his career despite being paralysed in a debilitating accident. Soorma is now available on Netflix.
Jogi (2022) - 7.4
Jogi is emotional and disturbing for many people who were involved in the riots, particularly viewers from the Sikh community. People who are sentimental will undoubtedly cry one or two tears at the conclusion of Jogi. The film Jogi, which is based on the 1984 Anti-Sikh riots, tells the tale of a Sikh man named Jogi, who seeks to protect his loved ones from a massacre that resulted in the deaths of thousands of Sikhs. The public's attitude toward the entire clan changed overnight as a result of the murder of the Indian Prime Minister by two Sikh men, and people began to become more thirsty for blood.

I anticipated a brutal massacre and a lot of bloodshed going into the movie. We understand that, but Netflix's Jogi is a toned-down version of the reality. In order to fit the plot of Jogi saving his neighbours and friends, the chilling truth about the manner in which many innocent Sikhs were murdered is disregarded. However, the brief portion of the brutal massacre that was shown is both condensed and upsetting. You want our main character to charge in with guns blazing and exact revenge on those who killed his family and fellow Sikhs because it makes your blood boil so much.

Ambarsariya (2016) - 7.1
Ambarsariya is an action comedy starring Diljit Dosanjh as an undercover RAW agent on the hunt for an assassin. Jatt Ambarsariya, an insurance and RAW agent, is tasked with protecting the life of Punjab's home minister. He meets Jasleeen Kaur and Kirat while on the mission and develops feelings for both of them. In addition to trying to balance three women, a secret agent trying to find an assassin while posing as an insurance salesman. Ambarsariya is a 2016 Indian Punjabi comedy thriller film directed by Mandeep Kumar, written by Dheeraj Rattan, and starring Diljit Dosanjh, Monica Gill, Navneet Kaur Dhillon, and Lauren Gottlieb as the main cast. Prem Kumar: Salesman of the Year was remade in Odia in 2018.
Good Newwz (2019) - 6.9
Good Newzz is a comedy film about two couples who are attempting to have children through IVF, but a mistake turns the process into a roller-coaster ride. Make it this way. This is available on Amazon Prime Video. Raj Mehta is the director of the 2019 Bollywood love story drama Good Newwz. The lead actors in the film are Akshay Kumar, Kareena Kapoor Khan, Diljit Dosanjh, and Kiara Advani. Hiroo Johar, Aruna Bhatia, Karan Johar, Apoorva Mehta, and Shashank Khaitan are in charge of producing the film under the auspices of Dharma Productions and Cape of Good Films Pvt. Ltd. Vishnu Rao is the film's camera operator. The big screen debut of Good Newwz is scheduled for December 27, 2019.
Sardarji (2015) - 6.2
Sardaarji is a 2015 Punjabi fantasy comedy film directed by Rohit Jugraj and starring Diljit Dosanjh, Mandy Takhar, and Neeru Bajwa. On May 18, 2015, the film's trailer was released. Sardaar Ji was among the first fantasy films produced in Punjabi cinema. It was released on June 26, 2015, and it had the biggest opening weekend ever for a Punjabi film in Punjab. Jaggi (Diljit Dosanjh) is tasked with chasing away a ghost (Neeru Bajwa) from a London mansion. When he falls in love with a ghost, however, hilarious situations ensue. Sardarji has a hilarious plotline about a ghost hunter named Jaggi who, ironically, falls in love with a ghost! This is available on Disney+ Hotstar.
Diljit Dosanjh Upcoming Movies
Babe Bhangra Paunde Ne
Jaggi and his pals are on a mission to become wealthy and successful by doing anything. Once upon a time, they had an idea to become wealthy by adopting their father and purchasing his insurance so that when their adopted father died, they could legally claim millions of dollars. Will Jaggi's plans change when he meets Preet? Will they be able to succeed? Following the success of 'Jogi,' actor Diljit Dosanjh is gearing up for his next project, 'Babe Bhangra Paunde Ne,' in which he will star alongside Sargun Mehta. The actor speaks candidly about the film's most recent dance numbers, 'Koka' and 'Bachelor Party.'

While the first song, 'Koka,' sung by Diljit Dosanjh, is a complete dance number, 'Bachelor Party,' highlights Diljit and Sargun's romantic chemistry sung by Diljit and Inderjit Nikku. Diljit Dosanjh has appeared in several Punjabi and Hindi movies, such as "Jatt & Juliet 2," "Punjab 1984," and "Good Newz." Sargun is well known for her movies and TV shows. She appeared in the television shows "Crime Patrol," "Kya Huaa Tera Vaada," and "Jamai Raja," and she also took part in "Nach Baliye 5" and "Comedy Nights With Kapil." She appeared in the movie "Cuttputlli," which starred Akshay Kumar. The actor now hopes that the audience will enjoy the film and its music as he prepares for his upcoming Punjabi film with Sargun. We had a great time shooting for them, Sargun and I. Diljit Dosanjh stated.

Diljit Dosanjh Career Timeline
Diljit Dosanjh Hindi Movies
Diljit Dosanjh Punjabi Movies
Diljit Dosanjh Controversy
The war of words between Diljit Dosanjh and Kangana Ranaut
Diljit Dosanjh and Kangana Ranaut's Twitter feud is the most recent and widely publicised controversy in both Pollywood and Bollywood. It all started when Kangana Ranaut misidentified an elderly Sikh woman who was participating in the farmers' protest. Her tweet about it did not go down well with any of the Punjabi stars, including Diljit Dosanjh. Their heated debates quickly went viral on the internet.
In December 2012, the Income-tax team raided Diljit's residence in Ludhiana.
There was a time when several Punjabi women spoke out against Diljit, Jazzy B, and Yo Yo Honey Singh's filthy and anti-cultural, and vulgar songs.
Diljit Dosanjh Networth and Income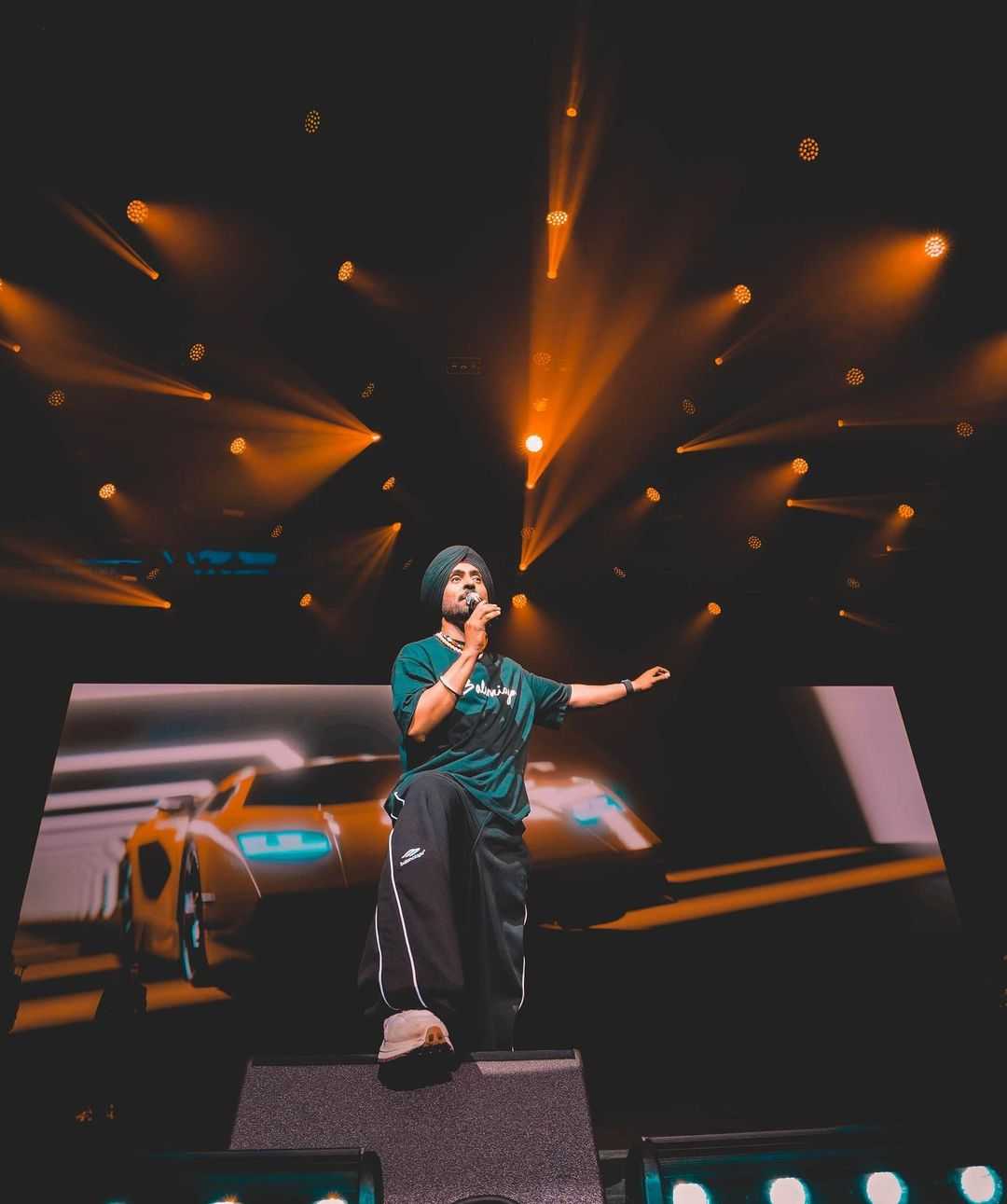 The amount of assets that surpass liabilities is referred to as net worth. Cash, real estate, and anything else of value are examples of assets. It is the value of everything you own. Net worth is not calculated on a yearly basis. Net worth is determined by deducting all liabilities from all assets. Net worth is determined by deducting all liabilities from all assets. So, how much is Badshah currently worth? Diljit Dosanjh is listed on the Celebrity 100 list in India, according to Forbes India (2019). According to some sources, Diljit Dosanjh's net worth is around $20 million USD in 2022 reportedly.


He is one of Punjabi cinema's highest-paid singers and actors. Diljit Dosanjh's monthly salary exceeds 80 lakh rupees. The majority of his earnings come from movies and live concerts, for which he is well-known. Diljit Dosanjh earns between 3 and 4 crore rupees per film. His earnings are also influenced by factors such as sponsorships and brand promotions. Diljit charges around a million dollars per brand endorsement. His net worth had increased by 30 percent in the last few years. Diljit Dosanjh's annual salary exceeds 12 crore INR. Diljit Dosanjh is associated with Coca-Cola. Coca-Cola signed Diljit Dosanjh as a brand endorser for Punjab, India, in August 2015. Diljit Dosanjh was chosen by Flipkart, the largest online retailer in India, for its Flipkart Connect campaign in Punjab.

Diljit Dosanjh Awards and Nominations
Awards of the International Indian Film Academy
2017 Winner Popular Award Best Debut Actor Udta Punjab (2016)
Colors Golden Petal Awards
2017 Colors Golden Petal Award Style Icon of the Year Rising Star
Filmfare Awards
2017 Winner Filmfare Award Best Debut Actor Udta Punjab (2016)
Filmfare Awards Punjabi
2017 Filmfare Award Best Actor Ambarsariya (2016)
2017 Best Playback Singer - Male Sardaarji 2 (2016) Song 'Mitra De Junction'
Filmfare Glamour And Style Awards
2018 Winner Filmfare Glamour and Style Award Most Stylish Musician - Actor
FOI Online Awards
2016 Winner FOI Online Award Best Debut - Actor Udta Punjab (2016)
PTC Punjabi Film Awards
2020 PTC Best Actor Shadaa (2019)
2019 PTC Best Actor Sajjan Singh Rangroot (2018)
2015 PTC Best Actor Punjab 1984 (2014)
2014 PTC Best Actor Jatt & Juliet 2 (2013)
2013 PTC Best Actor Jatt & Juliet (2012)
2012 PTC Best Actor Jihne Mera Dil Luteya (2011)
Zee Cine Awards
2020 Jury's Choice Award Best Comic Actor Good Newwz (2019)
Diljit Dosanjh Interesting Facts
Diljit Dosanjh began singing at a young age. Even as a teenager, he could be found singing gurbanis at local gurudwaras.
On his birthday in 2013, Diljit established the Saanjh Foundation, an NGO for the underprivileged that supports orphanages and old age homes.
Proper Patola by Diljit Dosanjh was the first Punjabi song to be featured on Vevo.
Diljit Dosanjh has won seven Brit Asia TV World Music Awards. One each for Kharku, Back 2 Basics, and Proper Patola. Two each for Patiala Peg and Do you know and CON.FI.DEN.TIAL.
Proper Patola by Diljit Dosanjh was the first Punjabi song to be featured on Vevo.
When Diljit Dosanjh first started singing in Gurudwaras, a producer reportedly asked him to change his name from Daljit to Diljit. His village is called 'Dosanjh.'
Diljit is also the first turbaned Sikh to be immortalised in wax by Madame Tussauds.


Diljit is the owner of the clothing labels 'Urban Pendu' and 'WEARED 6,' respectively.
Social Media
Frequently Asked Questions