Kapil Sharma | Show, Biography, Family, Net Worth, Wife, Movies

Zeenat Sayyed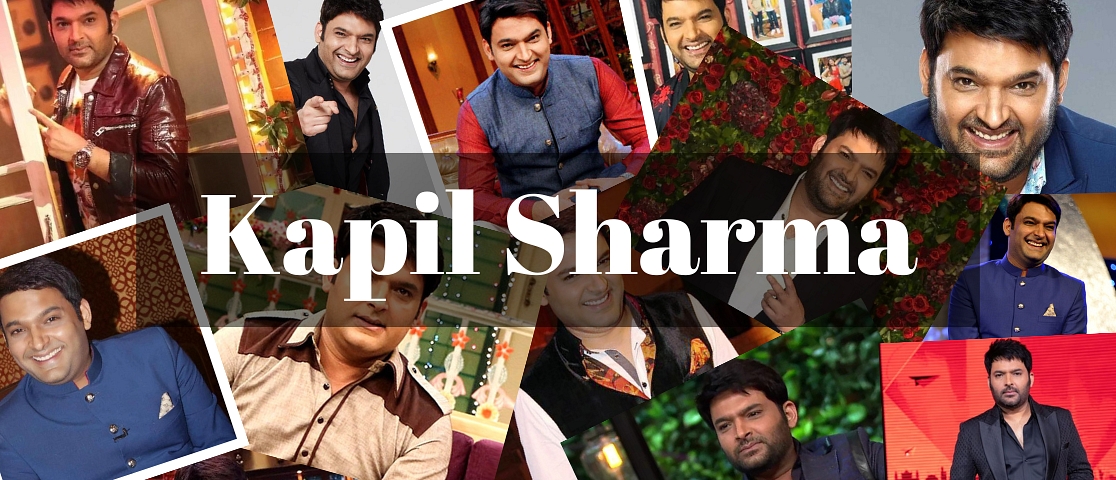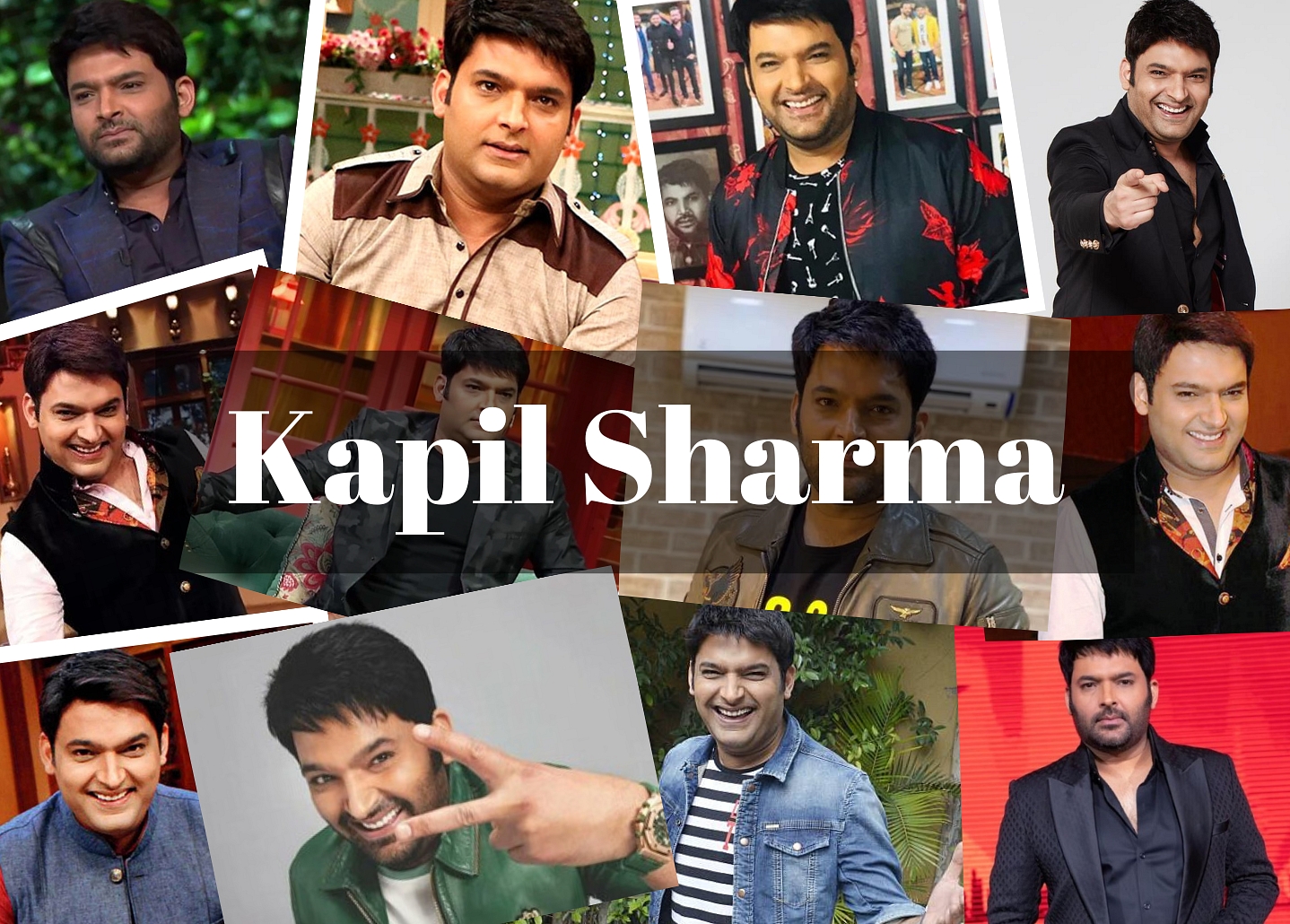 Kapil Sharma's Biography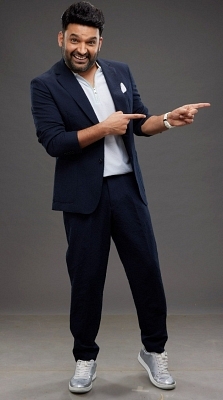 The Kapil Sharma Show is hosted by Indian stand-up comedian, television host, actor, and producer Kapil Sharma. In the past, he served as the host of the comedic television programmes Comedy Nights with Kapil and Family Time with Kapil. Now he is hosting The Kapil Sharma Show on Sony TV which is adored by Fans well. Kapil Sharma's Age is 41 years as of 2022. Kapil Sharma's Birthday is on the 2nd of April. Kapil Sharma's Birthyear is 1981. Kapil Sharma's Birthplace is Amritsar, Punjab, India.

In April 2016, Sharma was ranked by Ormax Media as the most well-liked television personality in India. In the Celebrity 100 list published by Forbes India in the years 2016 and 2017, he was rated 11th and 18th, respectively. He received the CNN-IBN Indian of the Year award in the entertainment category in 2013, and The Economic Times named him third most admired Indian personality in 2015.

The Indian Prime Minister Narendra Modi chose Sharma in 2014 for the Swachh Bharat Abhiyan, a campaign to raise public awareness of societal issues involving cleanliness and other aspects of hygiene. He was invited to the Rashtrapati Bhavan by President Pranab Mukherjee in September 2015 to thank him for his commitment to the mission through his show.
Talk To Similar Celebrities
Kapil Sharma's Childhood and Kapil Sharma's Education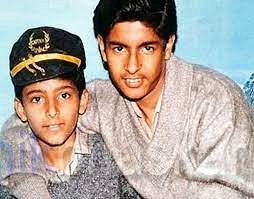 Kapil Sharma was given the name Kapil Punj when he was born into a Punjabi family in the city of Amritsar, Punjab, India. Kapil Sharma's mother Janak Rani is a homemaker, while Kapil Sharma's father Jeetendra Kumar Punj worked as a head constable in the Punjab Police. His father was given a cancer diagnosis in 1997 and passed away at the AIIMS in Delhi in 2004.

He received his education at Hindu College and Shri Ram Ashram Senior Secondary School in Amritsar. He is included among the notable former students of the Apeejay College of Fine Arts in Jalandhar. Kapil Sharma has a sister named Pooja Pawan Devgan and a brother named Ashok Kumar Sharma, who is a police constable by Profession.
Kapil Sharma's Family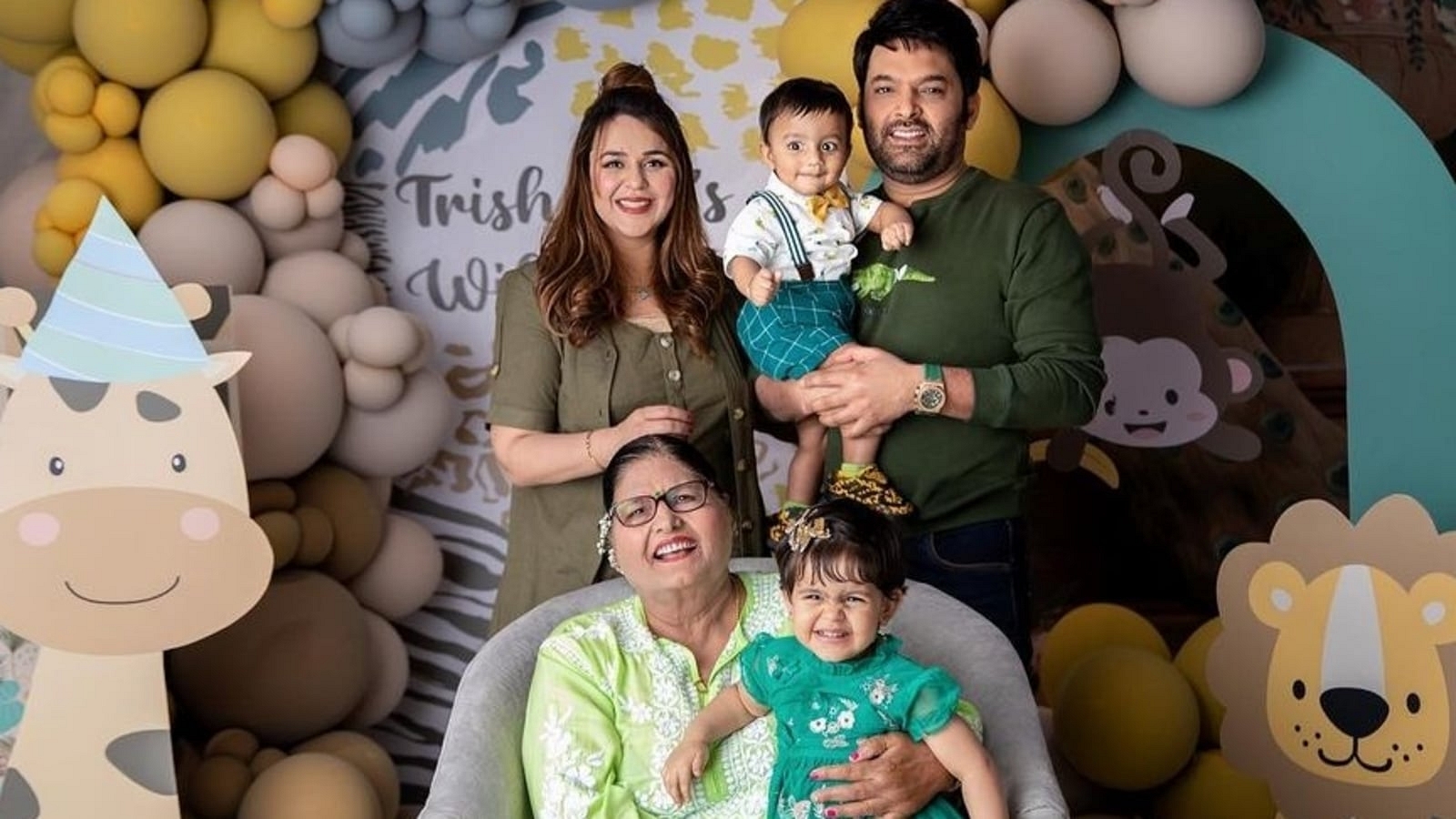 On December 12, 2018, comedy king Kapil Sharma wed his longtime girlfriend Ginni Chatrath. Their family and close friends joined them for a private wedding ceremony in Punjab. Trisha Sharma and Anayra Sharma, the couple's two gorgeous children, were born into the world. Ginni Chatrath and Kapil Sharma have been friends since their college days. They've been a couple for a very long time. Their admirers are still unsure of how they met and fell in love.

In an interview with The Man magazine, Kapil Sharma revealed that Ginni Chatrath was his college roommate. They initially connected at a Jalandhar college. Ginni attended a women's college in Jalandhar, according to an interview with Kapil Sharma. She was pursuing her graduation while Kapil Sharma was three to four years her senior.

In contrast, Kapil Sharma was pursuing a postgraduate diploma in commercial arts at a coed university. Kapil Sharma used to attend other colleges and participate in theatre for petty cash. He mentioned Ginni Chatrath as a former pupil. He hired Ginni Chatrath as his assistant because she excelled at comedy routines and stage antics.

Ginni Chatrath and Kapil Sharma were both raised in traditional families and avoided dating. When Kapil Sharma relocated to Mumbai, their relationship suffered. They were unable to interact with one another. But Ginni Chatrath constantly remained by his side.

The connection between Kapil and Ginni Chatrath was opposed by Ginni's father. Even Kapil Sharma's proposal to marry his daughter was turned down by him. However, Kapil Sharma never gave up and persisted in persuading Ginni's parents to approve of the marriage. After much deliberation, Ginni Chatrath's parents consented.

Ginni Chatrath discussed her better half, Kapil Sharma, in an interview. There is no one like Kapil and I can't find someone better than him, she added. He is a family man. If he loves his mother and sister so passionately, it's clear that he would love his partner, too. He is a star for the audience, not for me. He is still modest the way he was years ago and hasn't changed at all.
Kapil Sharma's Struggle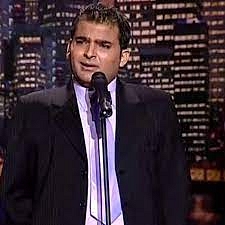 Kapil Sharma talked extensively about his early years in Mumbai. He talked openly about the several professional paths he took before choosing comedy. Kapil Sharma: I'm Not Done Yet, his comedy special, will soon be available on Netflix.Before the premiere of his show, Kapil reflected on his early, difficult times. I have no such strategy, he declared. If I tell anyone how I began, they will laugh. My father and uncles were police officers before joining the BSF; they were in the army instead.

I remember the first time I came to Mumbai with my buddies, the Kapil continued. As though they had nothing better to do, we would prowl about Juhu Beach looking for directors. The world has changed a lot since then. Mumbai operates in this manner. It offers scooter-walas like me the chance to perform in front of an audience while seated on a stage. While navigating Mumbai's busy streets and daydreaming of getting where I am now, I was oblivious to what was in store for me.

In college, Kapil began acting, but was unable to continue because of a lack of funds. He worked at a fabric mill and performed jagratas at night to support his father's medical expenses. However, as his father's health declined, he was forced to teach theater in a college to supplement his income. However, his father tragically passed away in 2004. From this point on, a journey began that many people still believe was impossible. His trip was fueled by the pain he felt over the passing of his father.

When he first applied for the Laughter Challenge, Kapil was denied; nevertheless, he later won the competition in 2007. He revealed that his sister's wedding was scheduled for the same period, but the family was short on funds to cover the cost of the engagement ring. The moment Kapil realised he had won the 2007 Laughter Challenge, he went onstage and gave his sister a call, telling her she could now use his winnings to get the ring.

By going on to win the Comedy Circus for six straight seasons, Kapil demonstrated that dreams can come true for those who have the fortitude to go after them. Grabbing every chance to work, Kapil presented shows like Jhalak Dikhla Jaa and Chhote Miyaan. From this point on, Kapil's journey to fame began. He later founded his own production company, K9 Productions, and developed the smash hit programme Comedy Nights With Kapil, which cemented his status as a household figure.
Kapil Sharma's Shows, Movies and Career
Kapil Sharma gained notoriety after winning the comedic reality competition The Great Indian Laughter Challenge in 2007, for which he received a cash prize of INR 10 lakh. Prior to that, he worked on the Punjabi programme Hasde Hasaande Ravo on the MH One channel. Sharma has claimed that he travelled to Mumbai in order to pursue a singing career. Sharma (standing) on the Comedy Nights with Kapil stage in 2013.

He took part in Sony's Comedy Circus, and he eventually won six seasons of the programme. Additionally, he served as the host of Chhote Miyan and the sixth season of the dance reality series Jhalak Dikhhla Jaa. 2008's Ustaadon Ka Ustaad had Sharma as a participant. Under his production company K9 Productions, Kapil debuted his own programme, Comedy Nights with Kapil, on Colors in 2013.

Sharma was honoured with the Indian of the Year award in the entertainment category at the 2013 CNN-IBN Indian of the Year Awards by seasoned actor Amol Palekar. He was designated the Brand Ambassador for the 2014 Lok Sabha Elections by the Delhi Election Commission.

Along with Karan Johar, Sharma co-hosted the 60th Filmfare Awards in 2015. He served as the host of the Celebrity Cricket League's fourth season in 2014. He also made guest appearances on The Anupam Kher Show and the eighth season premiere of the Indian game show Kaun Banega Crorepati. In 2017, he further made a special appearance on Koffee With Karan.
Comedy Nights With Kapil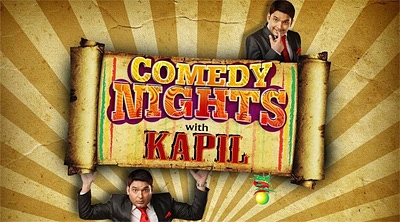 The Kapil Sharma-hosted sketch comedy and celebrity chat programme Comedy Nights With Kapil debuted on Colors TV on June 22, 2013, and it ran till January 24, 2016, when it was cancelled. In several of the episodes, famous people appear as guests to promote their newest movies in the manner of a humorous talk show. A fire that started on the show's sets at Film City in Goregaon on September 25, 2013, resulted in the set collapsing and an estimated loss of $20 million.

The programme garnered the highest scripted TV ratings in India in September 2013. Sharma received the Entertainer of the Year title at the 2013 CNN-IBN Indian of the Year Awards. Following a three-year successful run, Kapil Sharma chose to end the programme due to disagreements with the channel Colors. The final installment aired on January 24, 2016.
Kis Kisko Pyaar Karoon (2015)
In the romantic comedy Kis Kisko Pyaar Karoon, directed by Abbas Mustan, Sharma made his Bollywood debut as the male protagonist alongside four actresses: Elli Avram, Manjari Phadnis, Simran Kaur Mundi, and Sai Lokur. The movie was released on September 25, 2015, to generally negative reviews from reviewers, yet it had a record-breaking first day of sales.

Who-whom should I love? is the subtitle of the comedy movie Kis Kisko Pyaar Karoon, which was produced and directed by Abbas Mustan in 2015. The movie caused controversy because it used names for the Hindu deities with the biggest number of devotees in India, including Krishna, Shiva, Rama, and Karna (the protagonist of the epic Mahabharata). Tanishk Bagchi, Dr. Zeus, Javed Mohsin, and Amjad Nadim are the composers of the music. A legal notification was sent on the movie noting similarities to Subhash Ghai's Kannada film Nimbehuli.

The Plot of the Story Centers Around Kumar Shiv Ram Kishan gets married to the women he seeks to aid while they're in need. He learns that his three wives all reside in the same building and have been invited to his fourth wedding as he is now engaged to his girlfriend.
The Kapil Sharma Show (2016-Present)
The Kapil Sharma Show, popularly abbreviated as TKSS, is a stand-up comedy and chat show that airs on Sony Entertainment Television in India in the Hindi language. The first season of the Kapil Sharma-hosted program debuted on April 23, 2016. Sharma and his neighbors from the Shantivan Non-Co-operative Housing Society were the focus of the television show. The show was filmed at Film City in Mumbai's Goregaon East neighborhood.

Salman Khan Television and Banijay Asia are co-producing the second and third seasons of the show, with Sharma's production company K9 Productions and TEAM (Triyambh Entertainment and Media) serving as the creative producers. In September 2022, the fourth season of the programme is scheduled to premiere, and Archana Puran Singh will return in that capacity as a guest judge. According to the sources, the cast will also include a few new performers.

The Kapil Sharma Show centres on comedian Kapil Sharma and his cast of actors who portray inhabitants of the Shantivan Non-cooperative Housing Society, including Sumona Chakravarti, Kiku Sharda, Chandan Prabhakar, Krushna Abhishek, Bharti Singh, and Rochelle Rao. The series concept is virtually identical to that of Sharma's previous programme Comedy Nights with Kapil. Every episode typically consists of two parts: a humorous skit performed by the actors of the show, and a celebrity interview with Kapil Sharma in which well-known figures from many disciplines engage in lighthearted banter. The show's first permanent guest, Navjot Singh Sidhu, was replaced by Archana Puran Singh on February 16, 2019.

The Third Season of The Kapil Sharma Show aired on Sony TV started on 10 September 2022.This past Saturday night, The Kapil Sharma Show. Following his return from his worldwide performances and preparations for his film Zwigato's appearance at the Toronto Film Festival, the comedian was spotted flaunting a new appearance and attitude. With new entrances and exits as well as a new mohalla as its location, the show has also undergone some changes. But regular viewers would be aware that the gags are still the same.
Firangi (2017)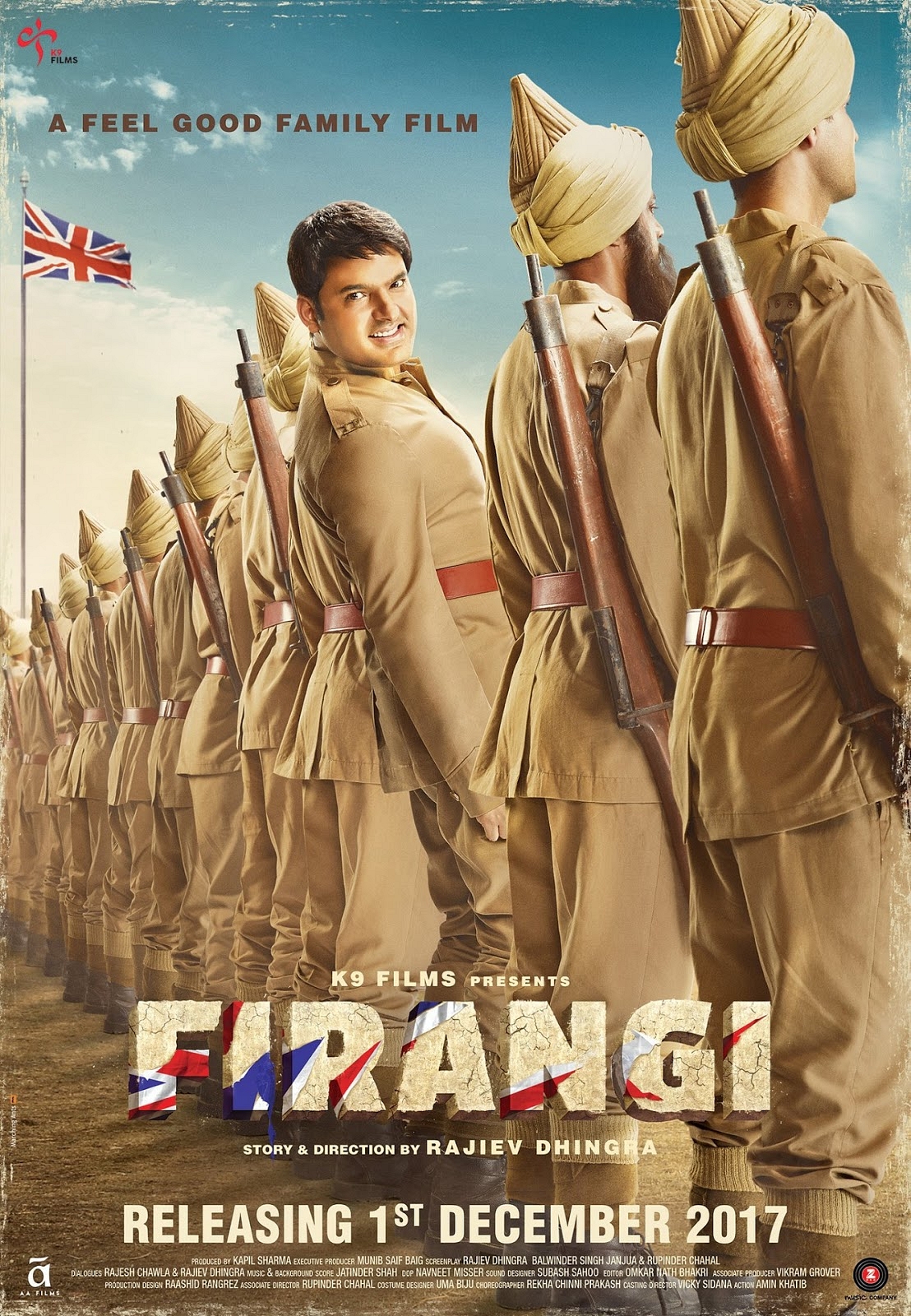 Rajiev Dhingra is the author and director of the 2017 Hindi-language historical drama film Firangi. Ishita Dutta, Monica Gill, and Kapil Sharma, who is also the producer, all appear in it. The movie, which was mostly filmed in Punjab and Rajasthan, was released globally on December 1st, 2017. Critics gave the movie a variety of ratings.

The Plot Centers around Manga is in love with a girl, but he is unable to propose to her due to his unemployment. However, he realises it is working against him when he is forced to work with the British as payment for assistance.
Kapil Sharma's Career Timeline
Kapil Sharma's Controversies
Controversy with Sunil Grover
Following a disagreement with the presenter, Sunil Grover, who portrayed Dr. Mashoor Gulati on The Kapil Sharma Show, left the well-liked TV programme in 2017. According to sources, Sunil and Kapil got into a fight in March 2017. They were flying back from Australia after performing a stage play when Kapil allegedly hit and verbally harassed Sunil. When word of the incident spread, Kapil apologised to Sunil on Twitter.
Tweet to PM Modi
In a 2016 tweet, Kapil Sharma sparked a social media uproar when he claimed that a Brihanmumbai Municipal Corporation (BMC) official had requested him to pay a bribe of Rs. 5 lakh for constructing his office.Prime Minister Narendra Modi was tagged in a tweet by Sharma in which he stated, I am paying 15 cr income tax from the last 5 years n still I have to pay 5 lacs bribe to BMC office to make my office. Hours after Sharma's irate tweets, the then-chief minister of Maharashtra, Devendra Fadnavis, tweeted a response to the comedian urging him to disclose all information; PM Modi had also responded to Sharma, pledging action within 24 hours. Two years later, on national television, during an episode of his show, Kapil apologised to the PM for the post.
Kapil Sharma's Net Worth
Kapil Sharma is a well-known comedian in India and a stand-up comedian, television host, and actor with a net worth of $35 million (about Rs. 275 crores). Millions of people throughout the world grin thanks to his charm, and they start laughing out loud. In addition to being a comedian, Kapil is a talented actor, host, and singer.

He has also served as a show host on numerous occasions. Kapil has enjoyed performing since he was a young child. He performed at the Stade when he was only four years old. Even if Kapil had gone to a relative's home for the wedding, he would have started singing there if he enjoyed singing. He also enjoyed telling jokes and making other people laugh.

With a net worth of $35 million, Kapil Sharma is an Indian stand-up comedian, television host, TV actor, and producer of both cinema and television. In the last five years, Kapil Sharma's net worth has climbed by 380%. His estimated total net worth is 35 million USD, which is roughly equivalent to 275 crore INR in Indian currency.

In addition, Mr. Sharma endorses numerous brands, charging Rs. 1 crore for each endorsement. In addition to his commitment to his career, he is one of the well-known figures who never falls behind when it comes to social causes and charitable giving. He is also among the greatest tax payers in India.

Due to the variety of personas he plays, Kapil Sharma charges Rs 30-35 lakh per episode. According to recent reports, Kapil Sharma will charge Rs 50 lakh every episode for the upcoming season. Kapil Sharma also donated Rs 50 lakh to the Prime Minister's Relief Fund for the Corona victims.

Kapil Sharma, who lives in the Mumbai suburbs, purchased his $8 million home in 2012. Additionally, he is the owner of other real estate properties spread around the nation. A number of Kapil Sharma's vehicles include high-end models from Mercedes-Benz and Volvo XC 90. Kapil Sharma receives between Rs. 80 and Rs. 90 lakhs per show. He is ably carrying the entire show on his shoulders, from screenplay to production to anchoring. Kapil Sharma Charges around 1 Crores for Brand Endorsement.

His income as a comedian and TV presenter depends on the show's TRP, which is one of the highest. His fan base has grown recently, in part due to his fame. Additionally, he began working in Hindi films and also rose to the position of producer. We have every reason to believe that, given his record-breaking achievements and present performance, his net worth will continue to increase over the years to come.
Kapil Sharma's Social Work
Kapil Sharma has a reputation for working to advance animal rights. He participated in a PETA campaign to encourage the adoption of homeless cats and dogs, together with the Comedy Nights with Kapil cast. In July 2014, he took in a Mumbai-based stray dog who was a retired police canine. The Indian Prime Minister Narendra Modi selected Sharma for the Swachh Bharat Abhiyan, for which he actively campaigned and routinely promoted on his show. He has also advocated nationally to save tormented elephants.

Kapil Sharma's Awards and Achievements
2012-Won Indian Television Academy Awards-Best Actor – Comedy- Kahani Comedy Circus Ki
2013-Won Indian Television Academy Awards-Comedy Nights with Kapil
2012-Won Indian Television Academy AwardsFunniest Serial – Comedy Comedy Nights with Kapil
2013-Won CNN-IBN Indian of the Year-Entertainer of the Year-Kapil Sharma
2013- Won BIG Star Entertainment Awards-Most Entertaining Comedy Show-Comedy Nights with Kapil
2014-Won Star Guild Awards-Best Comedy Show
2015-Won Indian Television Academy Awards-Best Actor (Comedy)-Comedy Nights with Kapil
2019-Won Gold Awards-Best Comedy Show-The Kapil Sharma Show
2019- Won Indian Television Academy Awards-Best Comedy Show- The Kapil Sharma Show
Kapil Sharma's Interesting Facts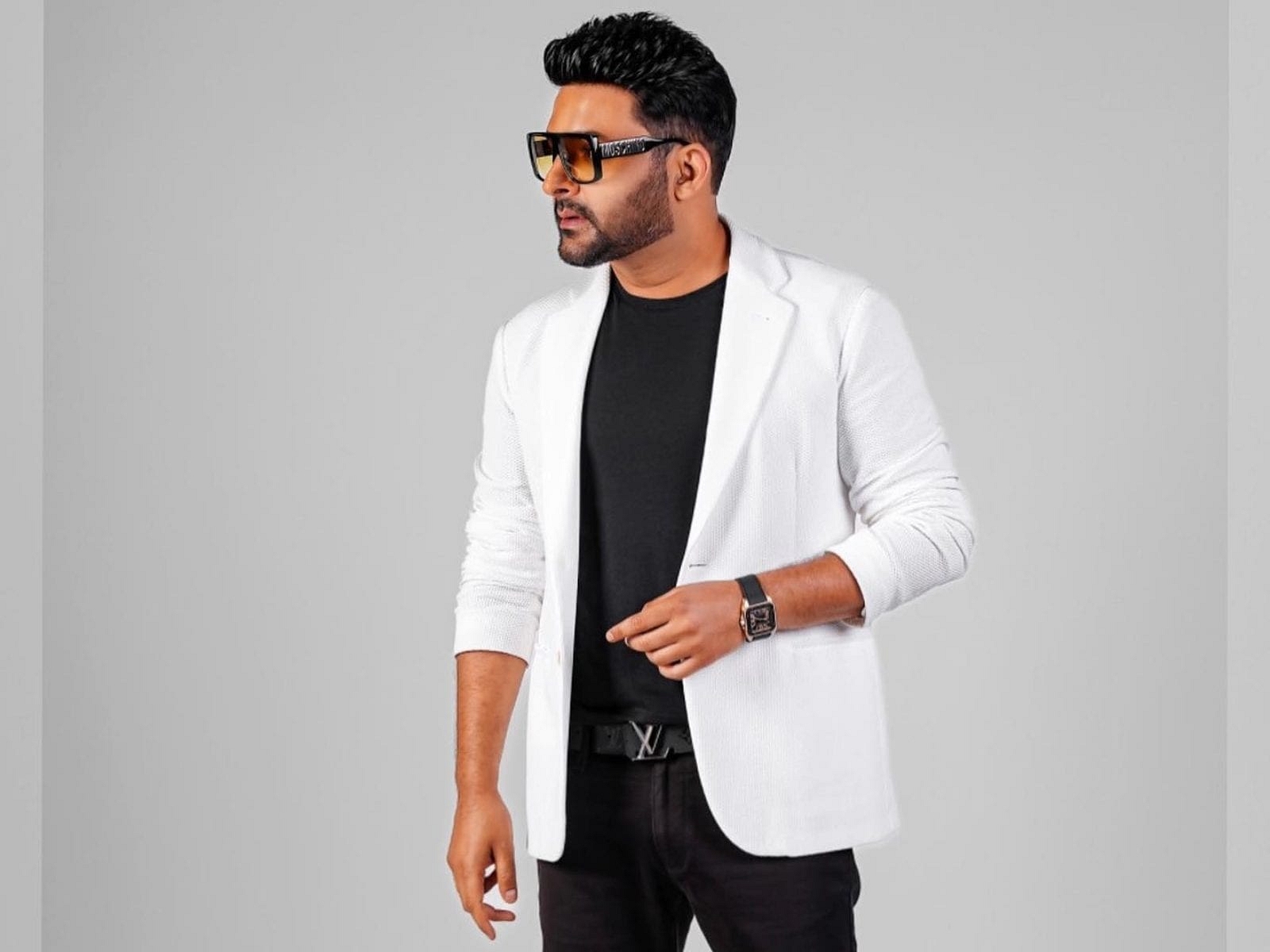 Kapil Punj is his actual name. He changed his last name from Punj to Sharma since he feels that it better fits his personality.
In the Punjab Police, his father, Jeetendra Kumar Punj, served as a Head Constable. He lost his father in 2004, after receiving a cancer diagnosis in 1997.
He tried out for the programme The Great Indian Laughter Challenge in Amritsar, but was turned down during the audition phase. In the Delhi auditions, he was chosen, and he ultimately won the competition.
He paid for his sister's wedding with the entire Rs 10 lakh prize money he received from the program The Great Indian Laughter Challenge.
He won Comedy Circus, which was shown on Sony, six times.
He presented a number of programs, including Chhote Miyanand Ustaadon Ka Ustaad and Season 6 of Jhalak Dikhla Jaa.
In the year 201 3 he debuted Comedy Nights with Kapil on Colors Channel under his production company K9 productions.
Kapil Sharma's upcoming movies
Zwigato
Manas (Kapil Sharma) quits his job as a factory floor manager during the pandemic and starts working as a driver for the food delivery service Zwigato.

He rides his motorcycle through another day of unpleasant hurdles and impatient customers while carrying his trusted rectangular bag. His wife Pratima (Shahana Goswami), who is trying to make ends meet, submits an application to work as a mall cleaner, putting off the possible problems of the job in favor of an independent experience away from the house.

Manas isn't happy, but it doesn't take long for the stress of his daily routine to start taking a toll on him, forcing him to face his outdated views about being the family's breadwinner.
The cast is Kapil Sharma and Shahana Goswami. The film is directed by Nandita Das.
Social Media
Frequently Asked Questions