Kareena Kapoor Khan Age Biography Movies Net Worth Family Birthday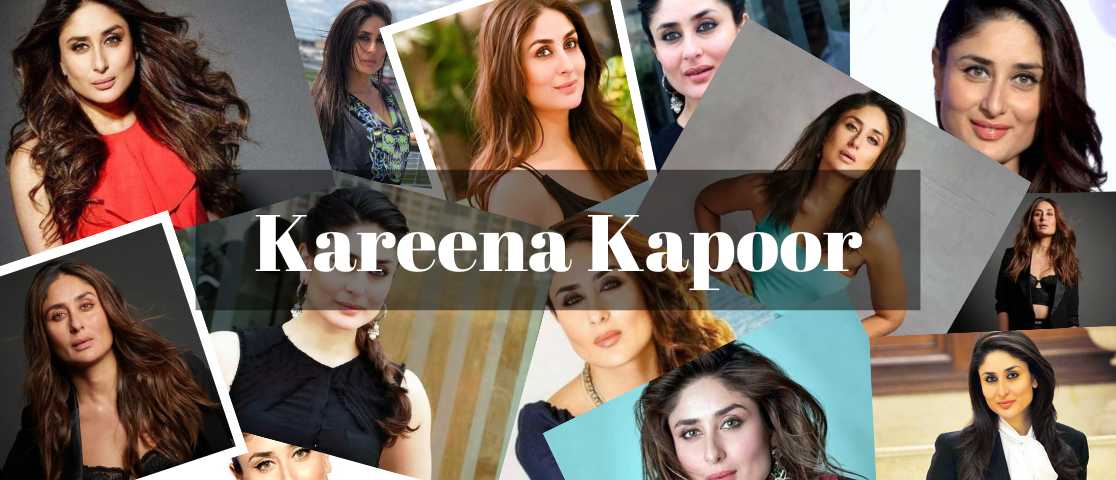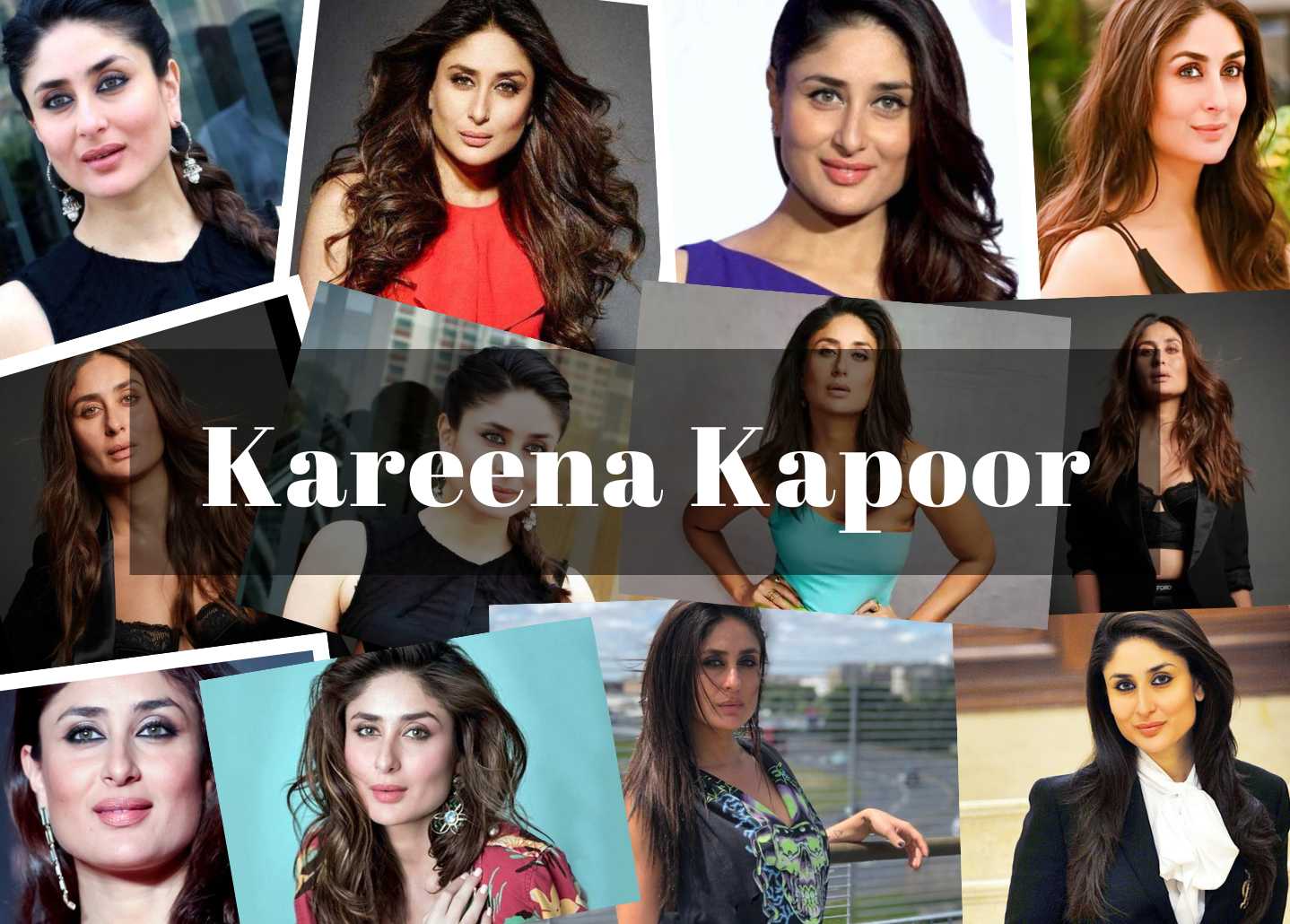 Biography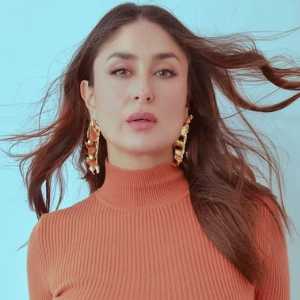 Kareena Kapoor Khan is an Indian actress who works in Hindi films.Kareena Kapoor Khan's elder sister is actress Karishma Kapoor.

Kareena Kapoor Khan's parents are actors Randhir Kapoor and Babita. One of Bollywood's highest-paid actresses, Kapoor is renowned for portraying a variety of roles in a variety of film genres, from romantic comedies to crime dramas. Kareena Kapoor Khan has won numerous honors, including six Filmfare Awards. Kareena Kapoor's zodiac sign is Virgo.

Kareena Kapoor distinguish herself with roles in the dramas Asoka and Kabhi Khushi Kabhi Gham after making her acting debut in Refugee in 2000. Then came a string of commercial flops and unfavorable reviews for her recurring appearances.

Kareena Kapoor has two sons with actor Saif Ali Khan, with whom Kareena Kapoor Khan is married. India's media is heavily covering her off-screen life. Kareena Kapoor Khan is recognized for her contributions to the film business through her fashion sense and acting roles. Kareena Kapoor Khan is known for being loud and opinionated.

In addition to launching her own line of women's apparel and cosmetics, Kareena Kapoor Khan has been working with UNICEF since 2014 to promote the education of females and an improvement in the caliber of education in India. Kareena Kapoor Khan is renowned for her outspoken opinions and independence, both of which have been credited with significantly advancing her career.

Kareena Kapoor Khan acknowledged being frank but also introverted in an early interview, stating: Total faith and utter conviction in myself is my attitude towards life, films, and practically everything else. I always try to act in a morally upright manner. I can be a contradiction in terms, therefore it can be difficult to pin me down.

Kareena Kapoor is widely regarded as one of India's most popular Bollywood celebs. Kareena Kapoor Khan has become a style symbol for young ladies thanks to her appearance and performances. In a 2009 survey by Daily News and Analysis, Kapoor and her partner Saif Ali Khan were named among the top celebrity endorsers for businesses and products globally.

Kareena Kapoor Khan was also named one of India's most popular symbols. Kapoor has been on Forbes India's Celebrity 100 from 2012 to 2018, a list based on the popularity and income of Indian celebrities. In 2012, Kapoor peaked at number seven with an estimated yearly earning of 735 million (US$9.2 million).
Age
Kareena Kapoor's birthday is on 21 September, Kareena Kapoor's date of birth is in the year 1980. Kareena Kapoor's age is 42 years as of 2022. Kareena Kapoor Khan's birthplace is Mumbai.
Family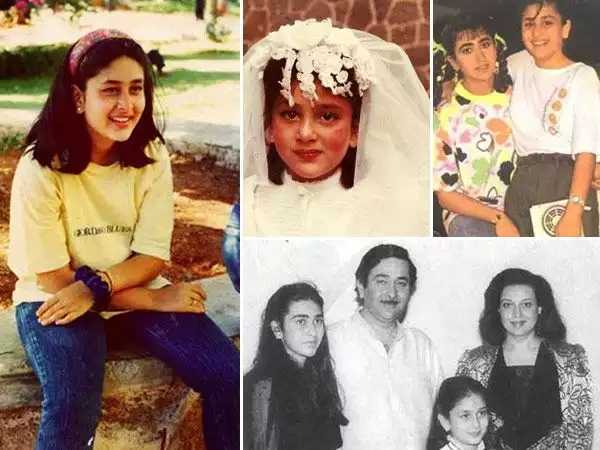 Kareena Kapoor's Birthday is on Kareena September 21. Kareena Kapoor's birthyear is 1980. Kareena Kapoor's age is 42 years as of 2022. Kareena Kapoor's Father Randhir Kapoor and Kareena Kapoor's Mother Babita welcome their younger daughter into the world with great joy. Kareena Kapoor is the younger Sister of Well Known Actress Kareena Kapoor Khan. Mumbai is the Kareena Kapoor's Birthplace. Kareena Kapoor Khan is the great-granddaughter of filmmaker Prithviraj Kapoor and the paternal grandchild of actor and director Raj Kapoor. Kareena Kapoor Khan is also the maternal granddaughter of actor Hari Shivdasani.

Actor Rishi Kapoor is the uncle of Kareena Kapoor Khan. Kareena Kapoor Khan is the cousin of actor Ranbir Kapoor. According to Kapoor, her mother read the book Anna Karenina when Kareena Kapoor Khan was carrying her, and that is where the name Kareena originated. On her mother's side, Kareena Kapoor Khan is Sindhi Hindu and British, while on her father's side, Kareena Kapoor Khan is of Punjabi Hindu descent. Kareena Kapoor's popular name is Bebo. Bebo is the nickname of Kareena Kapoor given by her family.

Being exposed to movies at a young age sparked Kapoor's interest in acting, which Kareena Kapoor Khan describes as coming from being a mischievous, spoiled child. Kareena Kapoor Khan was especially motivated by the acting of actresses Nargis and Meena Kumari.

Education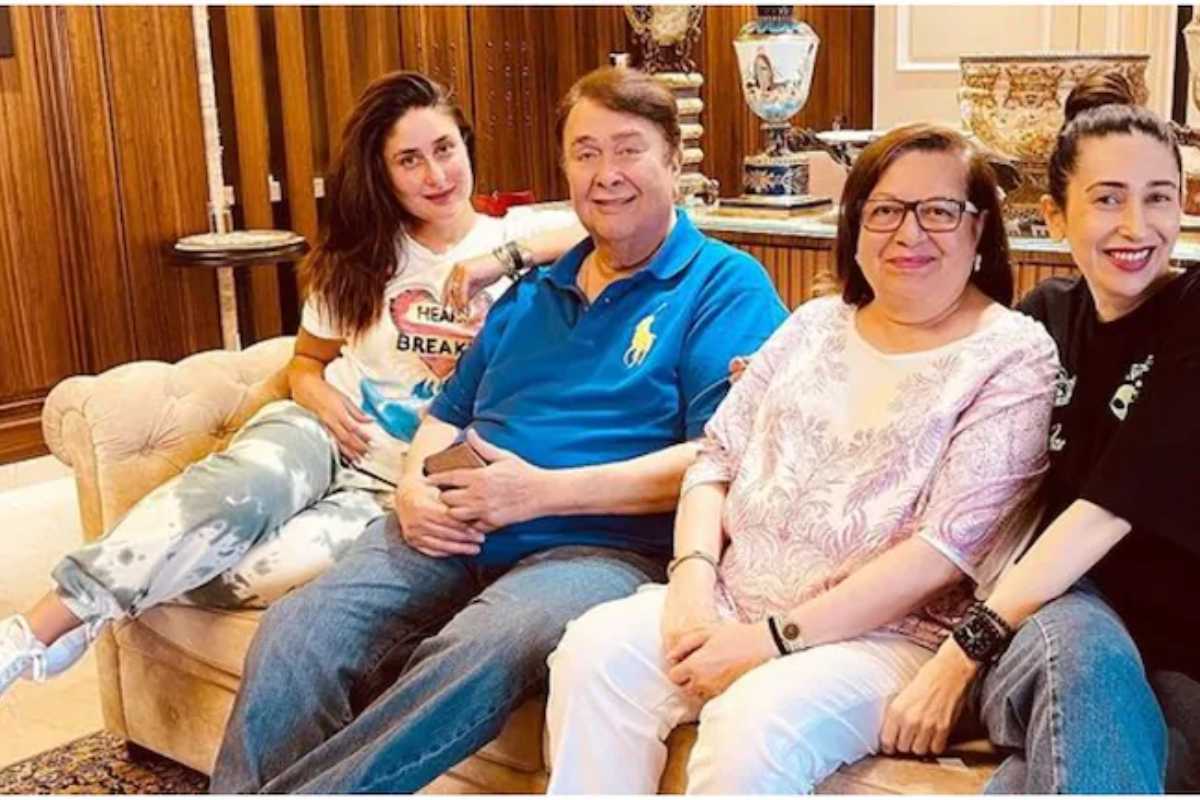 Despite her family's history, her father was against women acting in movies because he thought it went against the traditional roles of motherhood and responsibility for women in the home. This caused her parents to argue, and eventually, they split up. After that, Kareena Kapoor Khan was brought up by her mother, who took on multiple jobs to support her kids up until Karisma made her acting debut in 1991.

In October 2007, her parents reunited after several years of separation. Despite being absent for most of her upbringing, Kapoor subsequently commented that her father had a significant influence.

Following Welham Girls' School in Dehradun, Kapoor attended Jamnabai Narsee School in Mumbai. Kareena Kapoor Khan went to the facility mostly to please her mother, but Kareena Kapoor Khan subsequently confessed that Kareena Kapoor Khan enjoyed it. Kapoor claimed that despite receiving outstanding results in all but one of her classes of math Kareena Kapoor Khan was not academically inclined.

After completing her studies at Welham, Kareena Kapoor Khan moved back to Mumbai and attended Mithibai College for two years to study business. Kapoor subsequently enrolled in a three-month microcomputers summer course at Harvard Summer School in the US.

Kareena Kapoor Khan later decided to study law and enrolled at the Government Law College in Mumbai, where Kareena Kapoor Khan also discovered a lifelong love of reading. Kareena Kapoor chose to follow her interest in acting after finishing her first year, albeit Kareena Kapoor Khan later regretted not finishing her education. Kareena Kapoor Khan started her acting studies at a Mumbai school under the guidance of Kishore Namit Kapoor, a fellow FTII member.
Husband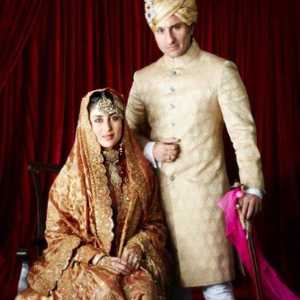 In the entertainment world, Saif Ali Khan and Kareena Kapoor Khan are without a doubt the most regal and well-liked pair. Kareena and Saif allegedly fell in love while working on the Tashan sets. After only a year of dating Kareena, Saif made the decision to get inked as a symbol of his devotion to her. His forearm tattoo, which spells Kareena's name in Hindi, originally gained attention when it was discovered.

During the fourth season of Karan Johar's talk program Koffee With Karan, Kareena and Saif made an official appearance. The couple's connection was out of this world, and it was one of the most adored episodes on the show. Saif chooses to propose to Kareena while they are on vacation in Paris. When Saif eventually asked Bebo to marry him, Kareena Kapoor Khan twice said no. Bebo had disclosed on a talk show that the first proposal took place in a bar and the second one in Notre Dame Church.

It's interesting to note that while his mother Sharmila Tagore was filming for the movie An Evening in Paris, Saif's father Mansoor Ali Khan Pataudi proposed to her in Paris. After Kareena finally said yes, the couple had a lavish wedding. All of the couple's close friends and family members including the whole Kapoor and Khan Family and popular personalities from the Tv and the Film Industry attended their wonderful, expensive wedding.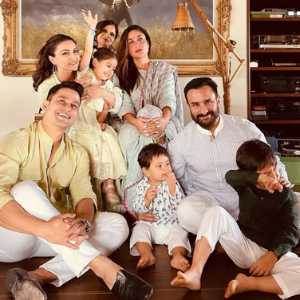 A lavish sangeet ceremony served as the official start of this power couple's wedding celebration. At Kareena's Bandra home, the terrace party was place. Henna's color signaled the beginning of the next stage of the bridal festivities. The Taj Mahal Palace Hotel in Mumbai hosted a private supper for relatives and guests in conjunction with the Mehendi ceremony.

The couple exchanged vows on October 16, 2012. The couple's closest family and friends attended the wedding, which was one of the most talked-about events of the year. Sara Ali Khan, an actress and the older daughter of Saif and Amrita appeared at the ceremony.

The news was revealed by the joyful expectant father himself, giving all of Saifeena's supporters a cause to celebrate. Here is how Saif announced this wonderful news. The couple had their first child, Taimur Ali Khan, on December 20, 2016, after months of providing her admirers with big pregnancy-style inspiration. After the major event, images of Saif and Bebo quickly went viral online. In case you have been living under a rock, Taimur is the most well-known star kid of Bollywood. On February 21, 2021, Kareena Kapoor Khan was blessed with her second child. Kareena Kapoor's second son's name is Jehangir Ali Khan.
Boyfriend and Relationship
One of the most talented and adaptable actors in the business is Bebo, aka Kareena Kapoor Khan. Kareena Kapoor Khan has a significant fan base and is one of Bollywood's most well-known figures. Because of this, news about her personal or professional life frequently hits the news. For those who don't know, Kareena's love life also attracted a lot of attention before Kareena Kapoor Khan wed Saif. The actress attracted media attention early in her career for both her work and her relationships. Others were concealing the facts while some were only rumors. Kareena finally met Saif Ali Khan and became the queen after all the dating, breakups, and ups and downs of her love life.

Hrithik Roshan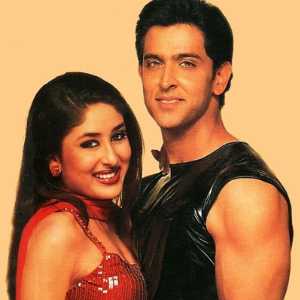 Kareena Kapoor and her co-star Hrithik Roshan were rumored to be dating. While working on the sets of the 2001 movie Kabhi Khushi Kabhi Gham, the two got close to one another. The two developed some off-screen affection in addition to their successful on-screen chemistry. Later, the two co-starred in a number of movies, such as Yaadein, Mujhse Dosti Karoge, and Main Prem Ki Diwani Hoon.

Early in 2000, the rumors regarding Hrithik and Kareena's relationship were put to rest. Famous Indian journalist Shobha De even claimed in one of her columns that on the day of Hrithik's wedding, Kareena and Hrithik were caught coochie-cooing on an airplane.


Hrithik Roshan's father Rakesh Roshan forbade his son from signing any film contracts with Kareena after hearing the allegations and conversations that were going on. With this, the whispers and speculation about their relationship stopped.
Shahid Kapoor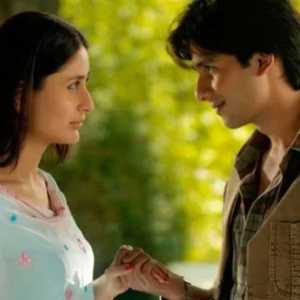 The relationship between Kareena Kapoor and Shahid Kapoor is still one of the most contentious ones in town. During the filming of the 2004 movie Fida, the two began dating. Fardeen Khan and Kareena Shaheed both acted in the movie. Kareena and Shahid rose to fame as one of Bollywood's most desirable couples and collaborated on a number of blockbuster movies, including 36 China Town, Chupke Chupke, and Jab We Met.

It was claimed that Kareena altered her eating habits and became a vegetarian as a result of Shahid's powerful influence. Kareena Kapoor Khan developed a spiritual bent as well. According to a Missmalini story, Kareena's mother Babita and sister Kareena Kapoor Khan opposed the union. Despite the fact that Shahid's family was well-known too, they believed their families weren't of the same caliber.

Kareena developed a fixation on Shahid as a result of her propensity. But eventually, their relationship came to an end; the cause is still a mystery. The affection for Kareena and Shahid's relationship extended beyond the screen. But soon after completing their 2007 flick Jab We Met, the two split up. Shahid and Mira Rajput got married while Kareena married Saif.

Movies and Career
Refugee (2000)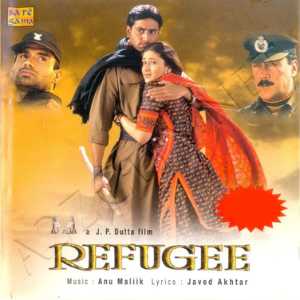 Kareena Kapoor made her acting debut opposite Abhishek Bachchan in J. P. Dutta's Refugee. Kapoor made her debut in the 1971 Indo-Pakistani War drama as Naaz, a Bangladeshi girl that Bachchan's character falls in love.

Dutta chose her for the role because of the youthful purity he saw in her, and Kapoor saw their working relationship as a learning opportunity that benefited her both personally and professionally.

Kareena Kapoor is a member of a new breed of Hindi film performers that break free from character cliches, according to India Today and Taran Adarsh of Bollywood Hungama. They both remarked on the ease with which Kareena Kapoor Khan emotes the most difficult of scenes. In India, Refugee was a mediocre box office hit, and Kapoor won the Filmfare Award for Best Female Debut for her performance.

Kabhi Khushi Kabhi Gham (2001)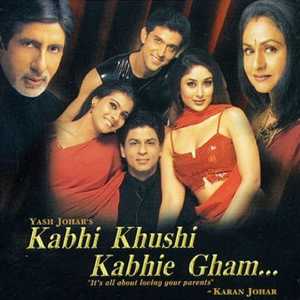 With an ensemble cast, Kapoor had a breakthrough in her career when Kareena Kapoor Khan was given the role of Pooja in the 2001 melodrama Kabhi Khushi Kabhie Gham. Kareena Kapoor Khan fashioned Pooja's characteristics after Johar's. For Kapoor, filming the high-profile production was a first, and Kareena Kapoor Khan looks back on it with happiness as a fantasy realized.

As India's second-highest grossing movie of the year and Kapoor's highest-grossing film to that point, Kabhi Khushi Kabhie Gham was a hugely successful release. It earned nearly 1 billion rupees (about US$13 million) globally, making it one of the largest Bollywood successes of all time in the international market.

Kareena Kapoor Khan was nominated for the International Indian Academy (IIFA), the Screen Awards, and won her second nomination from Filmfare for the part, which was her first for Best Supporting Actress.

Jab We Met (2007)
In their fourth collaboration, Kareena Kapoor and Shahid Kapoor appeared in the romantic comedy Jab We Met (2007), in which Kareena Kapoor Khan played a vibrant, life-loving Sikh girl.

Before the film's production, director Imtiaz Ali was not well-known, but Kapoor agreed to the project after becoming enamored with his script. Kareena Kapoor Khan faced a challenge in accurately capturing Dhillon's vivacious attitude without making it cartoonish.

Jab We Met earned positive reviews from reviewers and had box office success. The BBC praised Kapoor for her performance, saying that the part called for a blend of spontaneity and naivety. Rajeev Masand called her the movie's greatest strength. Kapoor received her second Screen Award in addition to the Filmfare Award for Best Actress.

Shahid and Kapoor broke their four-year relationship while filming for Jab We Met. Kareena Kapoor Khan acknowledged that the breakup had left her upset but said that Kareena Kapoor Khan still had a friendship with him.
Heroine (2012)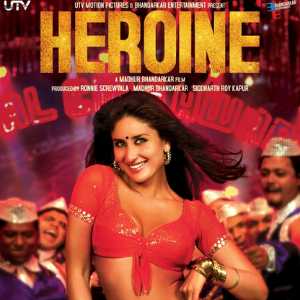 In Madhur Bhandarkar's Heroine, Kapoor was cast as a cinema star in decline. Kareena Kapoor Khan was initially hesitant to play a character whose personality Kareena Kapoor Khan felt was very different from her own, but after Bhandarkar insisted on his confidence in her, Kareena Kapoor Khan accepted. Kapoor, who is not a method actor, decided against taking on any other assignments because Kareena Kapoor Khan felt that the challenging part had left her on edge in her personal life.

Despite being tedious, the reviews highlighted that Kapoor's acting made the movie watchable. A beautiful camp performance that was performed with the utmost earnestness, according to Rajeev Masand. It was deemed to be her best work to date by Bollywood Hungama, who also stated that despite an erratic character, Kapoor enhanced it with rare compassion and exceptional inner life.

Kapoor received more nominations at Filmfare, IIFA, Producers Guild, Screen, and Stardust Awards in addition to winning the Editor's Choice for Best Actress at the annual Stardust Awards.
Veere Di Wedding (2018)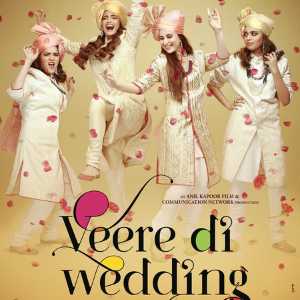 Kapoor was persuaded to start acting again by her spouse after the birth of her first kid. Kareena Kapoor Khan was looking for a project that would allow her to fulfill her parenting obligations, and Kareena Kapoor Khan discovered Veere Di Wedding (2018) by Shashanka Ghosh, a female buddy movie that also stars Sonam K. Ahuja, Swara Bhaskar, and Shikha Talsania.

The producers revised Kapoor's character when Kareena Kapoor Khan was first contacted for the project in 2016 to fit her pregnancy, but because India lacks maternity insurance, filming had to start after Kareena Kapoor Khan gave birth.

Kareena Kapoor Khan thought it was unusual in Hindi cinema to depict a tale of friendship and love from the perspective of a woman, thus Kareena Kapoor Khan liked the idea. Veere Di Wedding became one of the highest-grossing Hindi films with a female lead with a global gross of over 1.38 billion (US$17 million).
Good Newwz (2019)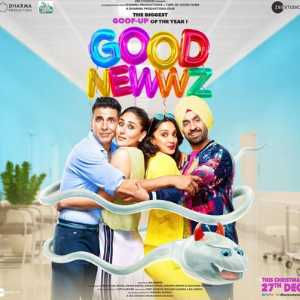 In the comedy Good Newz (2019), starring Akshay Kumar once more, two couples experiment with in vitro fertilization.

The plot of the movie centers on In-vitro fertilization is used by two couples with the same last name as they wait for their unborn children. Problems arise, though, when they realize that each couple's sperm has been contaminated.

According to Udita Jhunjunwala of Mint, it is difficult to look away from Kapoor. Kareena Kapoor Khan was nominated for Best Actress at the Filmfare, IIFA, and Zee Cine Awards. With nearly 3 billion ($38 million) in revenue, the movie became the fifth-highest-grossing Hindi film of the year.
Movies, Other Movies and Projects
Mujhe Kucch Kehna Hai, a box office success directed by Satish Kaushik, starred Kapoor opposite Tusshar Kapoor (2001). According to a review in The Hindu, Kareena Kapoor Khan was certainly the actress to watch out for based on her first two films. Kareena Kapoor Khan next starred in the misfire Yaadein by Subhash Ghai before moving on to the passably successful thriller Ajnabee by Abbas-Mustan.

Later the same year, Kareena Kapoor Khan made an appearance in the somewhat fictionalized chronicle of the life of the Indian emperor Ashoka, Aoka, by Santosh Sivan. It was difficult for Kapoor to portray the nuanced nature of her character Kaurwaki, with whom Ashoka falls in love, who was paired with Shah Rukh Khan. Aoka was shown at the 2001 Venice and Toronto International Film Festivals and garnered generally favorable reviews abroad.

Kapoor continued to work on a number of projects in 2002 and 2003, but he encountered a setback. Kareena Kapoor Khan appeared in six films, all of which were critically and financially unsuccessful: Mujhse Dosti Karoge!, Jeena Sirf Merre Liye, Talaash: The Hunt Begins..., Khushi, Main Prem Ki Diwani Hoon, and the four-hour military epic LOC Kargil. By 2004, Kapoor was anxious to expand her acting repertoire and made the decision to play more difficult characters in addition to the stereotypical gorgeous protagonist. Kapoor played a kind-hearted prostitute in Sudhir Mishra's film Chameli who encounters a widowed investment banker (Rahul Bose).

Despite being initially offered the role, Kapoor declined it because Kareena Kapoor Khan felt uncomfortable in it. When Mishra approached her a second time, Kareena Kapoor Khan gave in. To prepare for the part, Kareena Kapoor Khan went to many of Mumbai's red-light districts at night to observe sex workers' behaviors and attire. The small movie, which had a $20 million (US$250,000) budget, was a change from the high-profile productions that Kapoor had previously appeared in.

After seeing Kapoor in Yuva, director Vishal Bhardwaj decided to cast her in Omkara, an adaptation of William Shakespeare's tragedy Othello set against the backdrop of Uttar Pradesh's political system. When asked to represent Desdemona's inner torment, which Kareena Kapoor Khan thought was much more quiet and subtle, Kapoor said it was difficult.

Kareena Kapoor Khan first met her future husband, actor Saif Ali Khan, while co-starring in Vijay Krishna Acharya's Tashan. Despite being eagerly awaited by viewers prior to release, the movie did poorly at the box office. After lending her voice to the animated film Roadside Romeo from Yash Raj Films and Walt Disney Pictures as the love interest of a street dog, Kapoor portrayed a suspicious woman in Rohit Kareena Kapoor Khantty's comedy Golmaal Returns who thought her husband was unfaithful. The film, a sequel to Golmaal: Fun Unlimited from 2006, received mixed reviews from critics.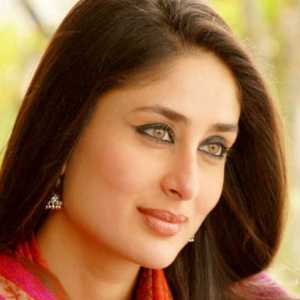 The film 3 Idiots, directed by Rajkumar Hirani and starring Aamir Khan, R. Madhavan, and Sharman Joshi and based on the Chetan Bhagat novel Five Point Someone, earned Kapoor his second Filmfare nomination that year. Kareena Kapoor Khan plays Pia, a medical student who is Khan's romantic interest. With a domestic take of 2.03 billion (US$25 million), the movie became the highest-grossing Bollywood film of all time up until that point.
With total revenue of 3.20 billion (US$40 million), Kabir Khan's Bajrangi Bhaijaan became India's highest-grossing movie of the year and won the National Film Award for Best Popular Film Providing Wholesome Entertainment. In 2016, Kapoor starred in the film Ki & Ka, which dealt with gender stereotypes. Kareena Kapoor Khan was intrigued by the subject matter for its currentness.


Although the film received mixed reviews from critics, it was a commercial success, earning over $1 billion (US$13 million) worldwide. Sukanya Verma said that Kapoor was the film's main asset, while Meena Iyer of The Times of India called her remarkable. Kareena Kapoor Khan then appeared in the 2016 criminal drama Udta Punjab, which explores the widespread drug use in the Indian state of Punjab.


The spiritual sequel to Hindi Medium, Angrezi Medium (2020), saw her next in a supporting role. Kareena Kapoor Khan filmed her role in 10 days while Kareena Kapoor Khan was following her husband on his film production in London, saying it was a conscious effort to step outside of her comfort zone. Due to the closure of the theatres, the movie that was released in India during the COVID-19 pandemic and its financial performance suffered.
Upcoming Movies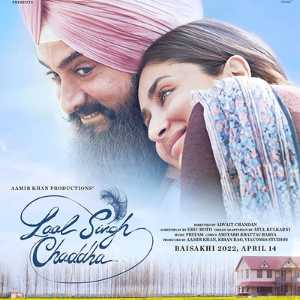 Known for her relaxed attitude with the media, Kapoor has developed a reputation for being open and honest about her personal life. As a performer, Kapoor relies on her intuition and spontaneity. She is renowned for giving her all to every role and rarely practices for a project. Rajkumar Hirani, who directed the film, commented on this by saying, I generally have a habit of giving rehearsals for my actors, but she insisted on not having them as it would harm her spontaneity. She truly shocked me with a few heartfelt sequences that we were able to film in one take.


In Laal Singh Chaddha, a replica of the American comedy-drama Forrest Gump, Kapoor will next reunite with Aamir Khan (1994). A forthcoming comedy-drama in Hindi, Laal Singh Chaddha, is being directed by Advait Chandan from a screenplay by Eric Roth that Atul Kulkarni adapted. Aamir Khan Productions and Viacom18 Studios are the producers of the movie. It is a remake of the 1994 American movie Forrest Gump, which was adapted from the 1986 book of the same name by Winston Groom. Along with Kareena Kapoor, Naga Chaitanya (making his Hindi film debut), and Mona Singh, Khan plays the title role in the movie.


Over the course of two decades, the Forrest Gump adaptation underwent a number of revisions. Atul Kulkarni spent the first 10 years reworking the script and another ten years acquiring the remake rights. Over 100 Indian locations have been used to film Laal Singh Chaddha. Chandigarh's principal photography commenced on October 31, 2019.

The COVID-19 outbreak in India forced a halt to film in March 2020, and it didn't resume until the middle of September 2020 in Delhi. As a result, the movie's release date which was originally set for Christmas 2020 was postponed. Along with dubbed Tamil and Telugu versions, Laal Singh Chaddha is slated for release on August 11, 2022.

In a thriller with an undetermined title in which she will also star, she will make her production debut. In addition, Kapoor will act in Sujoy Ghosh's Netflix adaptation of The Devotion of Suspect X.

Career Timeline
Controversies
Movie Kurbaan Poster Controversy
In 2009, the Kurbaan movie poster sparked a political debate. Kareena Kapoor and Saif Ali Khan were featured on the Kurbaan movie poster. Due to her bare-back advertisement, Kareena was involved in a political scandal for the first time. Shiv Sena damaged and destroyed the poster, and there appeared to be a demand for the movie to be banned.
Marriage Controversy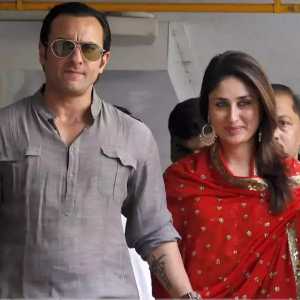 The marriage of Kareena itself was very contentious. As soon as word of the couple's engagement and wedding spread, they were severely teased, humiliated, and tormented.


Kareena Kapoor was accused of converting to Islam and giving her marriage a Love Jihad theme by others. Saif had to step forward to address their marriage and the scandal because the Love Jihad issue was getting worse by the day.

When Kareen chose to wed her true love Saif Ali Khan in 2012, she incurred the wrath of the public. Online trolls harassed and threatened them, and some even claimed Kareena had converted to Islam.

Later on, Kareena clarified that she had not converted. In a commentary piece, Saif also clarified the situation regarding his marriage to Kareena.

Catfights with Priyanka Chopra and Bipasha Basu
Kareena Kapoor is quite honest when making statements or comments. She uses pretty bold language and doesn't mince words. She once went too far in the argument when she made a remark about Priyanka Chopra's accent. During a segment of the renowned gossip program Koffee With Karan, she made fun of Priyanka's accent. On this one, Priyanka Chopra made fun of Saif by remarking that it came from the same spot. This results in a nasty catfight over the issue.

Her fight with Bipasha Basu is among Kareena Kapoor's most well-known controversies. Kareena Kapoor is well renowned for her honesty and lack of tendency to sugarcoat her feelings. Her frankness was seen on the Ajnabee film set. After becoming embroiled in a catfight, Kareena openly referred to Bipasha as a "Kali Billi" and made fun of her skin tone.

Net Worth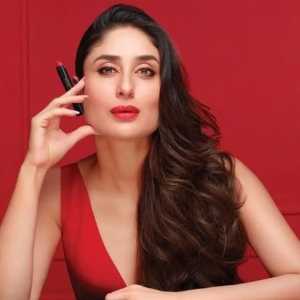 Kareena Kapoor is an actor who is renowned for her acting prowess and class. She has appeared in films spanning a variety of genres, including rom-com, dramas, and crime thrillers. She has also appeared in films just for item songs and is the mother of paparazzi favorite Taimur Ali Khan.

The highest-paid actress in India is named Kareena Kapoor. Kareena Kapoor has a $60 million net worth (Rs. 440 crores). Kareena Kapoor receives 7 crores of rupees for each film.

One of Bollywood's top actresses is Kareena Kapoor. Her income is based on movies, commercial endorsements, live performances, tours, and radio appearances. Kareena Kapoor is thought to have a net worth of about Rs. 440 crores and earns between Rs. 10 and 12 crores a year.

Kareena Kapoor lives with her husband and son in a 4BHK property she owns in Fortune Heights, Bandra. The value of the property is Rs. 48 crores. According to reports, she is the owner of a house in Gstaa, Switzerland, valued at Rs. 33 crores.

She also possesses a sizable collection of exotic vehicles. She is the proud owner of a Mercedes Benz S Class for Rs. 1.40 crore, an Audi Q7 at Rs. 93 lacs, a Range Rover Sport SUV worth Rs. 2.32 crore, and a Lexus LX 470.

She is reported to charge Rs. 6 crores for each brand endorsement. She is a spokesperson for about 15 companies, including Sony, Head & Shoulders, Lakme, Prega News, and Magnum Ice Cream.

Social work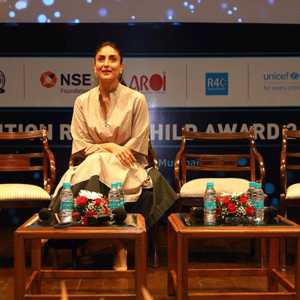 Kapoor has been actively committed to advancing women's safety and children's education throughout her years in the film industry. She participated in the global initiative 1GOAL Education for All in June 2010, and in recognition of the 100th year of International Women's Day, she was named ambassador for the Shakti Campaign, a project started by NDTV to end violence against women.

In order to promote the education of girls and improve the quality of education in India, Kapoor started working with UNICEF in January 2014. She spoke about her organization's hopes for developing settings where kids may feel safe and secure and where interactive and creative tools are used to make sure kids are content and learning.

In order to promote awareness for the growth of impoverished children, along with Sharmila Tagore, UNICEF India's Goodwill Ambassador, Kapoor organized a charity dinner and unveiled the "Child-Friendly School and Systems" (CFSS) package. She subsequently gave an equal amount of the money earned through a combined UNICEF and Groupon initiative for a better learning environment in Indian schools.

She played at a World Youth Peace Summit benefit performance in November 2003 and took part in a concert to support those affected by the Indian Ocean earthquake and tsunami in 2004. In preparation for a special Holi weekend episode of NDTV's reality series Jai Jawaan, she paid a visit to Indian jawans (troops) in Rajasthan. As part of NDTV's Greenathon Campaign, to help villagers to get a regular supply of electricity, Kapoor adopted the Madhya Pradesh village of Chanderi in 2010.

The launch of Global Citizen India, a collaborative project of the same-named music festival and The Global Education and Leadership Foundation, was attended by Kapoor in September 2016. The next year, Kapoor was named the face of the Network18 Group and Serum Institute of India's Swasth Immunised India campaign, which promoted childhood immunization.

Awards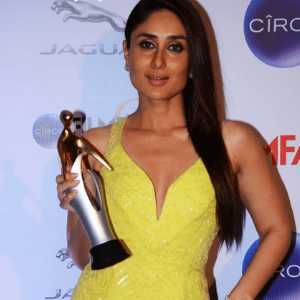 2001 Won Lux Face of the Year Award for the movie Refugee
2001- Won International Film Academy Award for Star Debut of the year- Refugee
2002- Kareena Kapoor- Queen of Hearts-Won Zee Cine Awards
2004-Won Stardust Award in Special Jury Category for the Movie Chameli Stardust Award- Performer of the year- Omkara
2008- Won Stardust Award-Performer of the year- Jab We Met
2010- Won Stardust Award-Performer of the year- 3 idiots
2008- Won Zee Cine Awards for Best Actor-female for the movie Jab We Met
2013- Won Stardust Awards for- Performer of the year- Talaash
2013- NDTV Indian of the Year Award for entertainer of the Decade
Honors

2004 Honored with the Young Achiever Award by the Marco Ricci Society
2005 Rajiv Gandhi Young Achiever Award recipient,
2005: Sahara One Television audience named her an Indian Diva.
The Smita Patil Memorial Award for her Contributions to the Hindi Film Industry was given to her in 2006.
At the Future Group Global Indian TV Honours in 2008, received the Global Achievement Award.
Awarded the India Today Woman Award in 2009 for her achievements in art and film
Awarded the 2009 IIFA-FICCI Frames for Most Influential Entertainers of the Decade
2009 GQ Excellence Award for Filmmaking Achievement
2009 Awarded the Tech Life Awards' Celebrity Endorsement of the Year Award
5 Interesting Facts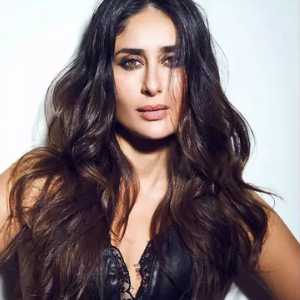 Raj Kapoor, Kareena's grandfather, gave her the name Siddhima when she was born. After that, her mother changed it to Kareena, citing Anna Karenina by Leo Tolstoy as an influence.
Before making her journey to Bollywood, Kareena Kapoor took a quick course in microcomputers at Harvard University. And we will always be grateful for that.
Playback singing was provided by Kareena Kapoor Khan for the song Jab Nahi Aaye from her movie Dev (2002)
The most recent of Kareena's two books, The Style Diary of a Bollywood Diva, which was published in 2012, is the perfect pregnancy bible for expectant mothers. Bebo is a multitalented actor, singer, and writer.
The actor can't seem to kick his unpleasant childhood habit of chewing his nails.
Profile Summary
Social Media
Frequently Asked Questions