Swara Bhasker | Biography, Struggles, Movies, Controversy

Faraz Shaikh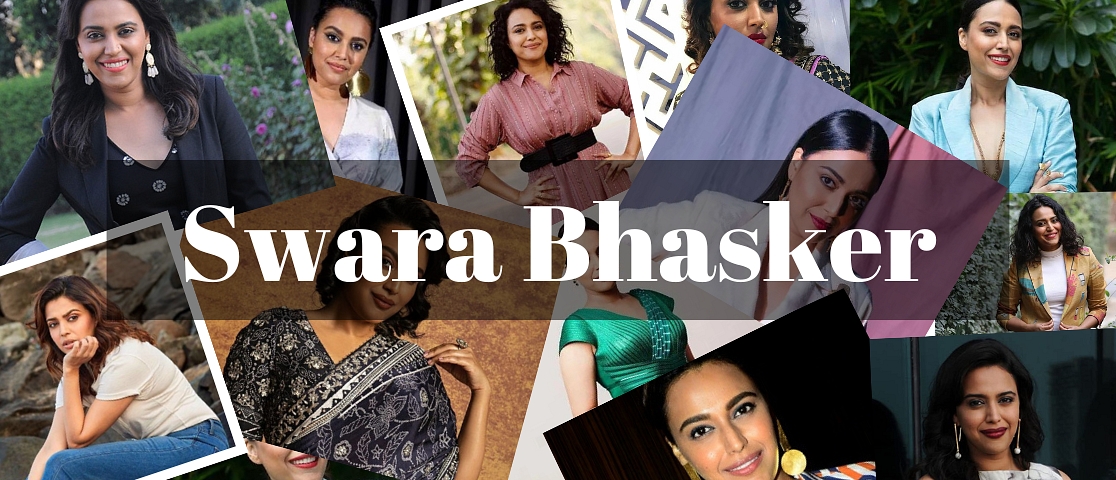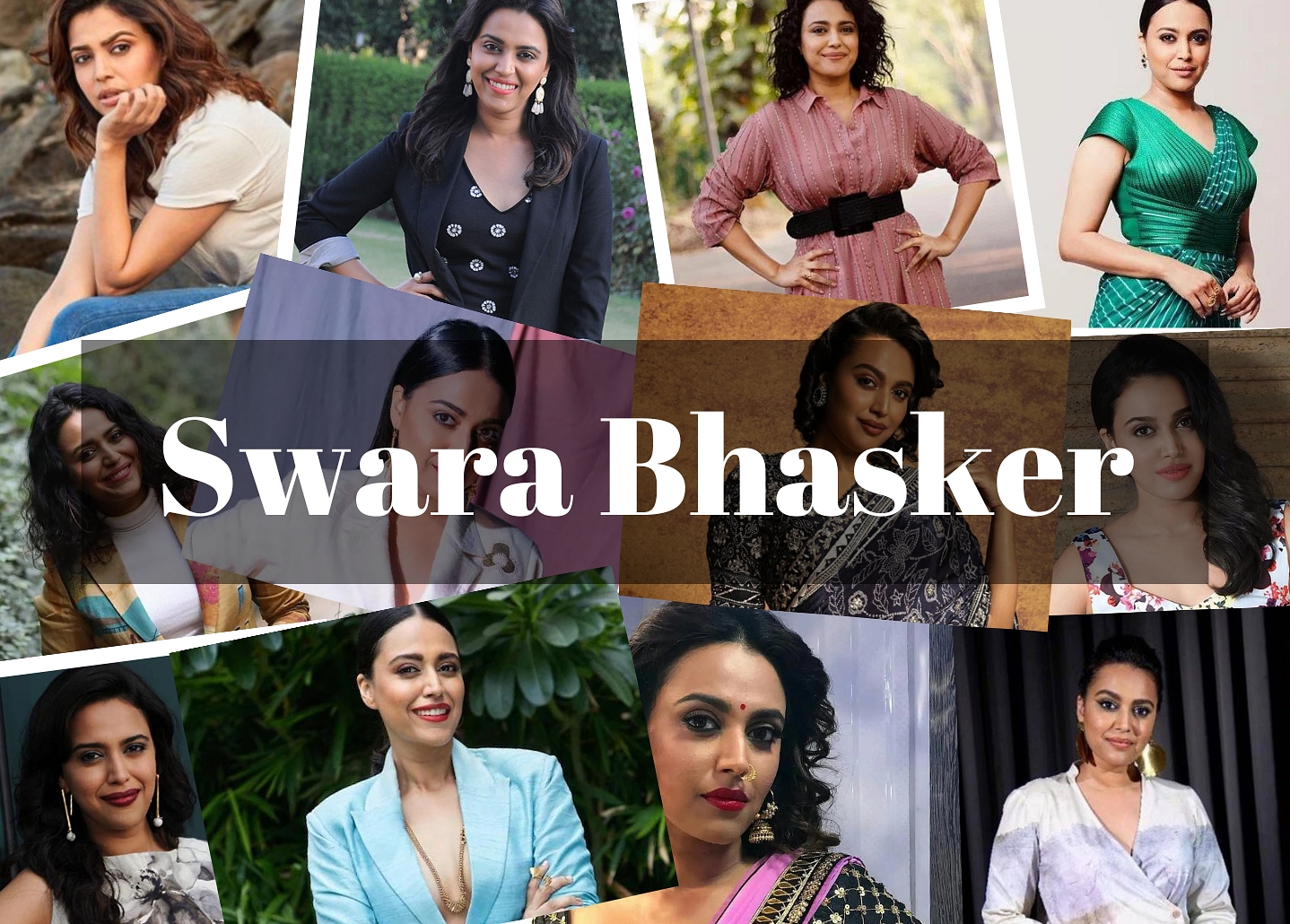 Swara Bhasker's Biography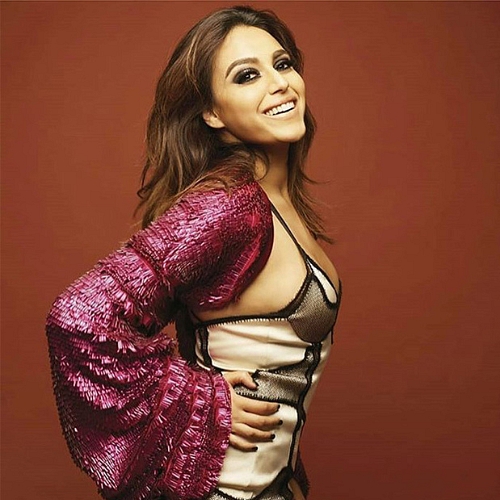 Swara Bhasker is an Indian film actress who works in Hindi films. Bhaskar made her cinematic debut in the 2009 drama Madholal Keep Walking as a supporting actress. She gained prominence as a bride-to-be in the commercially successful romantic comedy Tanu Weds Manu (2011). She was widely praised for her performance as an abusive lover in the critically acclaimed romantic movie Raanjhanaa (2013). In 2013, she starred in the film Listen... Amaya. She later appeared in Tanu Weds Manu Returns (2015) and Prem Ratan Dhan Payo (2015) as a supporting actress (2015).

Swara Bhasker's breakthrough performance was in the comic drama Nil Battey Sannata (2016). Before she began appearing in films, Bhasker was a member of N. K. Sharma's 'Act One' theatre troupe in Delhi. Swara Bhasker relocated to Mumbai in 2008 and made her acting debut in the 2009 film Madholal Keep Walking, which was exhibited at the 33rd Cairo International Film Festival but flopped at the Indian box office. She then appeared in Sanjay Leela Bhansali's movie Guzaarish (2010) as a supporting actress with Hritik Roshan and Aishwariya Rai.

Swara Bhasker's Family and Swara Bhasker's Education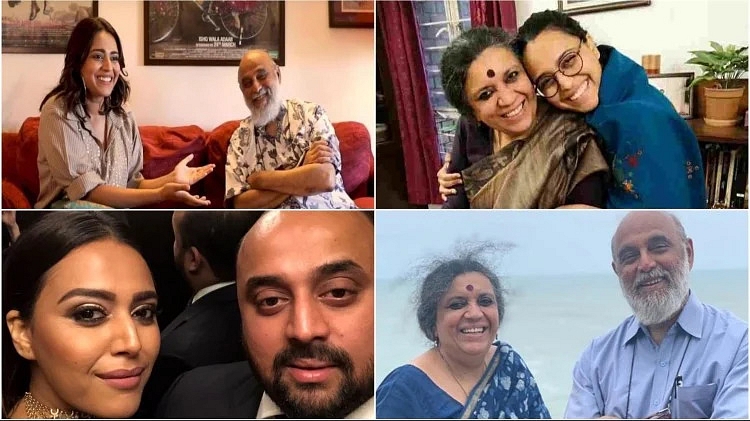 Swara Bhasker was born in Delhi on April 9, 1988. Swara Bhasker's age is 34 years as of 2022. Swara Bhasker's zodiac sign is Aries. Swara Bhasker's father is C. Uday Bhaskar, an Indian Navy officer of Telugu descent, and her mother Ira Bhaskar, a professor of cinema studies at Jawaharlal Nehru University, Delhi. Her maternal grandmother was originally from Varanasi. Swara Bhasker was a standout in her college. Swara Bhasker began her acting career by joining N.K. Sharma's theatre group Act One in New Delhi. In 2008, she relocated to Mumbai. She made her cinematic debut in 2009 with Madholal Keep Walking, which did not fare well at the box office but was shown at the 33rd Cairo International Film Festival. Swara Bhasker was raised in Delhi and attended Sardar Patel Vidyalaya. She went on to study English literature at Delhi University's Miranda House, where she met fellow actor, Minissha Lamba. Her master's degree in sociology was obtained from Jawaharlal Nehru University in Delhi.

Talk To Similar Celebrities
Swara Bhasker's Affairs and Relationships
Swara Bhasker - Himanshu Sharma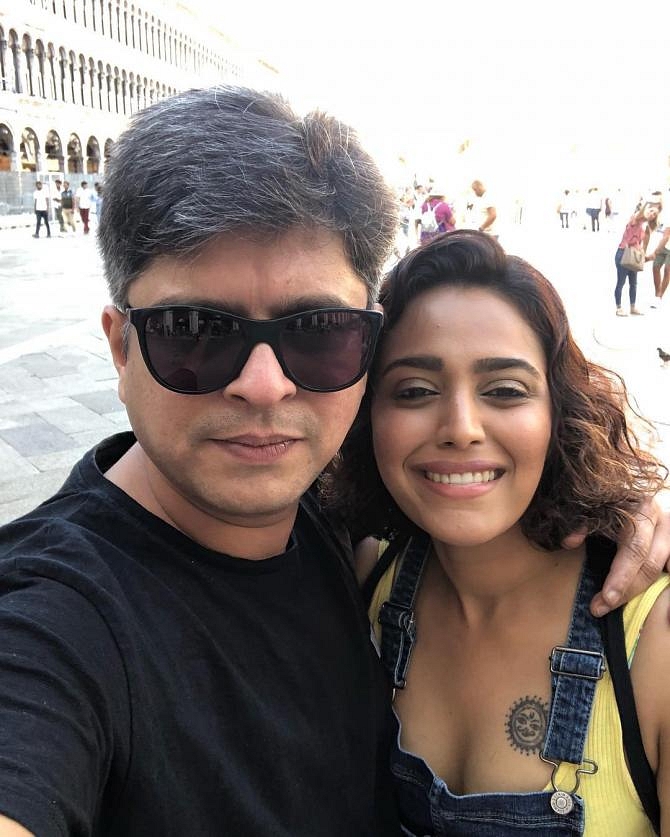 When asked about her decision to end her relationship with Himanshu in an interview with Pinkvilla, Swara stated, 'I guess you just have to sort of cope with it.' It was quite sad in our circumstances. I didn't have, and still don't have, a lot of anger to help me deal with it. Nobody did anything nasty, nothing wrong, and no one cheated on anyone. It was unfortunate because it was not normal.' In her statement, she went on to say that neither she nor Himanshu felt comfortable moving to the other side because they were going in opposite directions. According to reports, Swara Bhasker desired to marry, whereas lover and writer Himanshu Sharma did not. According to reports, the pair just dissolved their relationship. Swara Bhasker and writer Himanshu Sharma reportedly split up after discovering they were not on the same page when it came to marriage. The couple had been dating for five years after meeting on the set of Raanjhanaa. According to an Indian Express story, 'Swara Bhasker and Himanshu Sharma have parted ways due to their disagreement about what the future should look like.' The split is cordial.'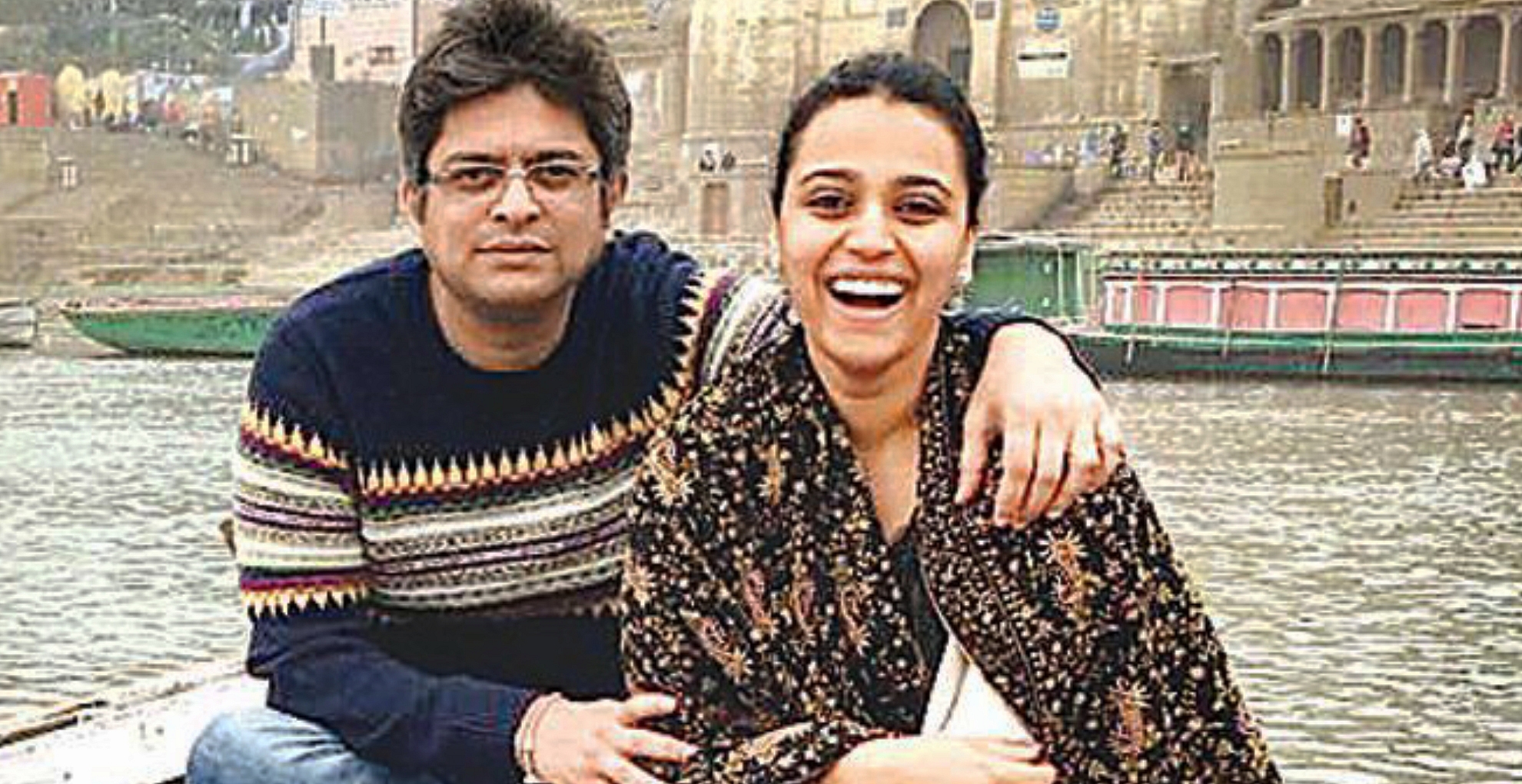 When asked about her decision to end her relationship with Himanshu in an interview with Pinkvilla, Swara stated, 'I guess you just have to sort of cope with it.' It was quite sad in our circumstance. I didn't have, and still don't have, a lot of anger to help me deal with it. Nobody did anything nasty, nothing wrong, and no one cheated on anyone. It was unfortunate because it was not normal.' In her statement, she went on to say that neither she nor Himanshu felt comfortable moving to the other side because they were going in opposite directions. So it was a simple decision for both of them to leave a relationship where they couldn't find a happy medium. Swara ended her chat with a brief sentence, saying, 'Itna hi tha humara journey.' People in this generation do not realize that it is absolutely normal to want various things from each other and from life while you are in a relationship. Still, all we have to do is encourage our partners to pursue their passions. And we have to let them go if one day they admit to finding peace and happiness in the embrace of someone else. The strange thing about relationships is that they are built on small moments and destroyed by small fights.

Swara Bhasker's Career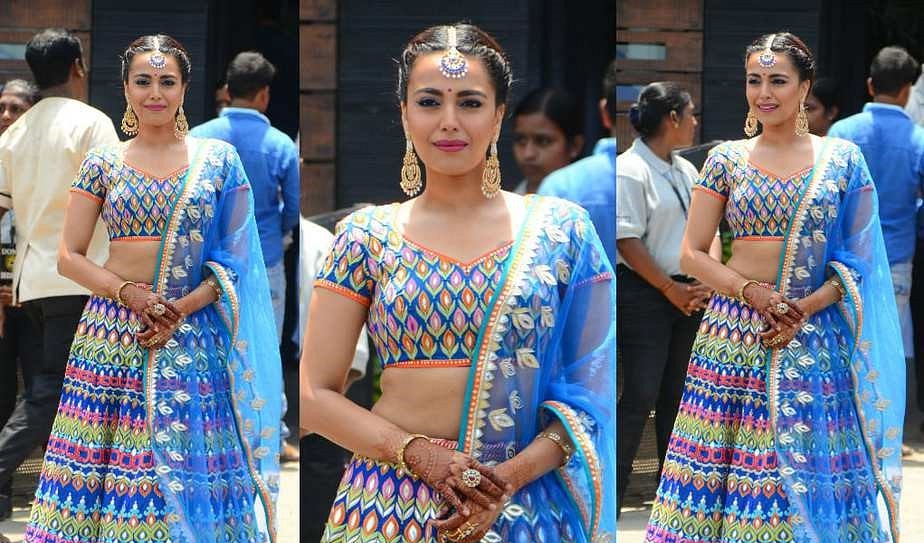 Swara Bhasker began her acting career by joining N.K. Sharma's theatre group 'Act One' in New Delhi. In 2008, she relocated to Mumbai. She made her cinematic debut in 2009 with 'Madholal Keep Walking,' which did not fare well at the box office but was shown at the 33rd Cairo International Film Festival. Then, in 2010, she co-starred alongside Hritik Roshan and Aishwarya Rai Bachchan in the film Guzarish, directed by Sanjay Leela Bhansali. She then appeared in the film The Untitled Kartik Krishnan Project, which, like Guzarish, was a box office flop. She had gone unnoticed by the audience until now.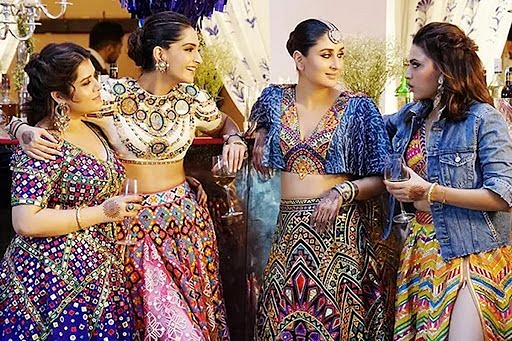 Finally, she received widespread acclaim and fame after acting in a supporting part in Tanu Weds Manu, a commercially successful film released in 2011. Swara played Payal, Kangana Ranaut's best friend, for which she won multiple nominations, including Best Supporting Actress from the Filmfare Awards. Raanjhanaa was released in 2013, and she portrayed the supporting actress Bindiya with Dhanush and Sonam Kapoor. This picture ended up being the highest-grossing film of the year. She was, in fact, hailed and acclaimed by critics for her performance. She was also nominated for a Filmfare award for best-supporting actress. Along with movies, she has appeared in various TV shows, including Samvidhan, Rangoli, and Rashbhari. Swara has participated in the Pakistani comedy series Mazaaq Raat, which aired in 2015.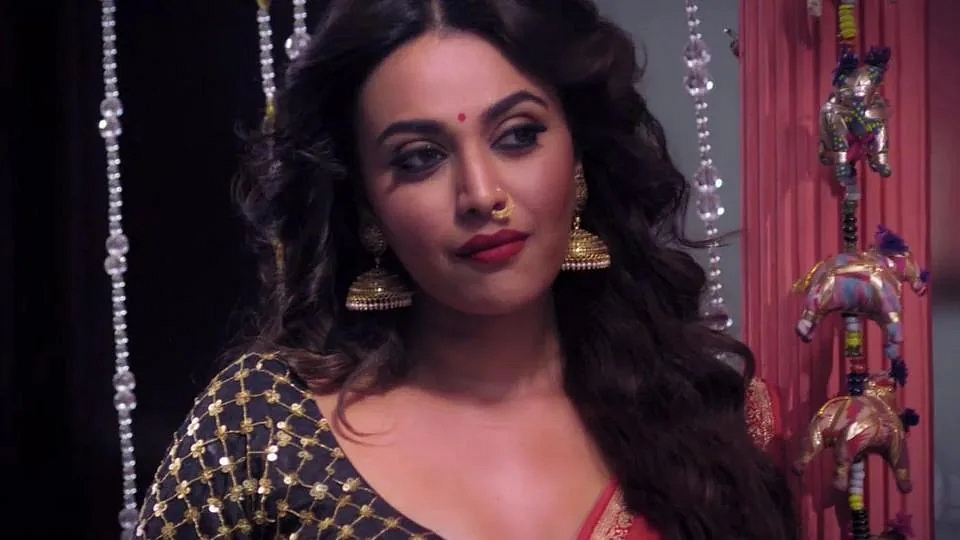 She had three film releases in 2015. The first being Tanu Weds Manu Returns, in which she played Payal. Again, this film was a box office hit, and she got widespread acclaim for her performance. The following film was the love drama Prem Ratan Dhan Paayo, starring Salman Khan, Sonam Kapoor, and Anupam Kher. Swara played Rajkumari Chandrika, Salman Khan's sister, in this film. Swara Bhasker's films were both the highest-grossing Bollywood films of 2015. In 2015, she released X: Past Is Present. In which she played Aunty, however, the film did not do well at the box office. She has also played Chanda Sahay in Nil Battey Sannata (2016), Anarkali in Anaarkali of Aarah (2017), and Sakshi Soni in Veere Di Wedding (2018).
Best and Upcoming Movies of Swara Bhasker
Nil Battey Sannata
Nil Battey Sannata is a charming film with an unusual concept, a novel tale, and some outstanding performances. Appu has decided to become a maid, just like her mother Chanda, and she abandons her studies; however, Chanda does not abandon her daughter's future and works tirelessly day and night to earn enough money; she even begins attending school because she cannot afford to pay high math tuition fees for her daughter, and she teaches her as well.

She eventually succeeds in assisting her daughter in realizing her desire and assists her because she does not want her to give up on her dreams simply because they are poor, but she wants her to accomplish her own dream and remain focused.
Raanjhanaa
Kundan (Dhanush), Pundit's son, gets a crush on a girl at first sight. Because they're both kids, we dismiss it as a pointless crush. But, even after a few years, the boy is still in love with Zoya (Sonam Kapoor). He follows her throughout school, clutching her hand and being slapped in the process. Finally, she gives in due to his 'consistency.'

When Zoya enrolls at JNU (Jawaharlal Nehru University), the film moves cities and introduces us to the university's idealistic and political ethos. As she confronts and eventually falls in love with student leader Akram, she rediscovers a long-lost strength (Abhay Deol). Zoya returns to her hometown after an eight-year absence, only to discover that certain things have changed and others, shockingly, have not.
Tanu Weds Manu
Manu comes to India to find a bride and falls in love with Tanu at first sight, but Tanu, a free-spirited girl, has no intention of marrying him. Dr. Manoj Sharma, who lives in London, returns to Delhi and travels to Chaman Ganj, Kanpur, Uttar Pradesh, with his parents, Kishan and Anju, and several others, to meet his future bride, Tanuja Trivedi. He approves of her, informs his elders, and they begin wedding preparations.

Tanuja surprises him by telling him she already has a fiancé and plans to marry him, despite her parents' desires. Manoj informs his parents, and they begin looking for other girls for him in vain because his heart is fixed on Tanuja and he prepares to return home single. Manoj and Tanuja are fated to cross paths again in Kapurthala, Punjab, during the wedding of Jaspreet Singh Jassi and Payal Sinha.
Anaarkali of Aarah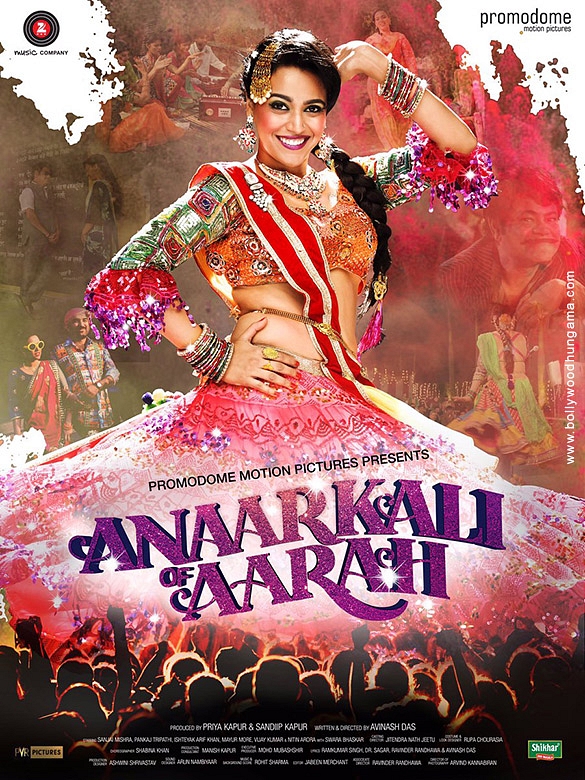 Anaarkali (Swara Bhasker) is an orchestra vocalist in Arrah, South Bihar. She is impoverished, sings lyrics with multiple meanings, and is treated as a sex worker. One of her many admirers is Dharmendra Chauhan (Sanjay Mishra), the Vice Chancellor of a famous university. He molests Anaarkali while inebriated during a show, and a war ensues between the two. While Anaarkali seeks justice for her suffering, the system views it as the most natural accident that someone like Anaarkali might encounter. Swara delivers a superb, beautiful performance in this captivating film directed by Avinash Das, which deals with a sensitive issue. Her talent as an actress contributes to the audience's understanding of the film's message of feminism and female empowerment. Swara's triumphant moment in the climax sequence is the film's high point, and Swara grabs our hearts with her endearing portrayal. She effortlessly portrays both fragility and bravery in the film, alongside seasoned actors like as Sanjay Mishra and Pankaj Tripathi.
Listen... Amaya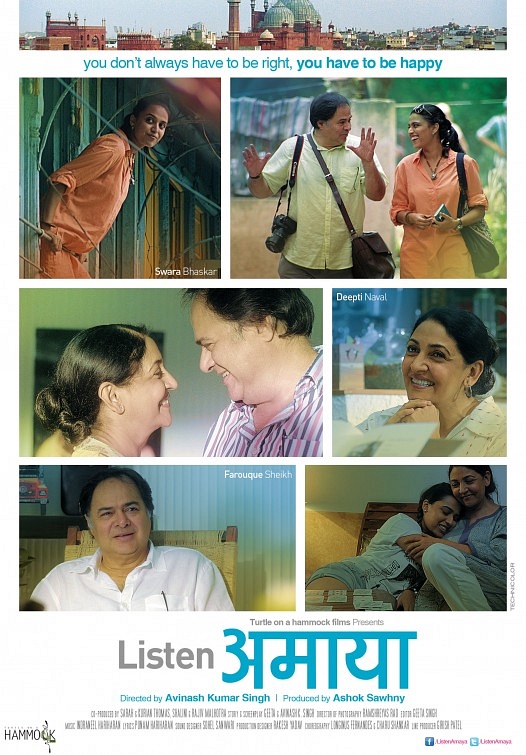 'Book a coffee' is a quirky library/coffee shop. Leela Krishnamoorthy, a middle-aged widow, owns and operates it. She is as unique and free-spirited as the café she owns! Leela's only child, Amaya, is a fiery 22-year-old writer who is quick-witted, confident, and open-minded. They adore each other in the way that only a mother and daughter can. Jayant Sinha is put into the mix. A retired photographer of 60 years old who pursues his chosen vocation as a pastime today. He is passionate in people and the memories they leave behind; he is also a close friend of Amaya Krishnamoorthy, with whom he decides to co-author a coffee table book named 'Memories of The Busy Bazaar.' The title, The Busy Bazaar, has its own story and provides a subtle yet intriguing undercurrent to the narrative that surrounds it. In this moving indie depiction of family bonds and growing up, fiery 22-year-old writer Amaya tries to manage her career and family life after learning that her mother is dating her current coworker.
Sheer Qorma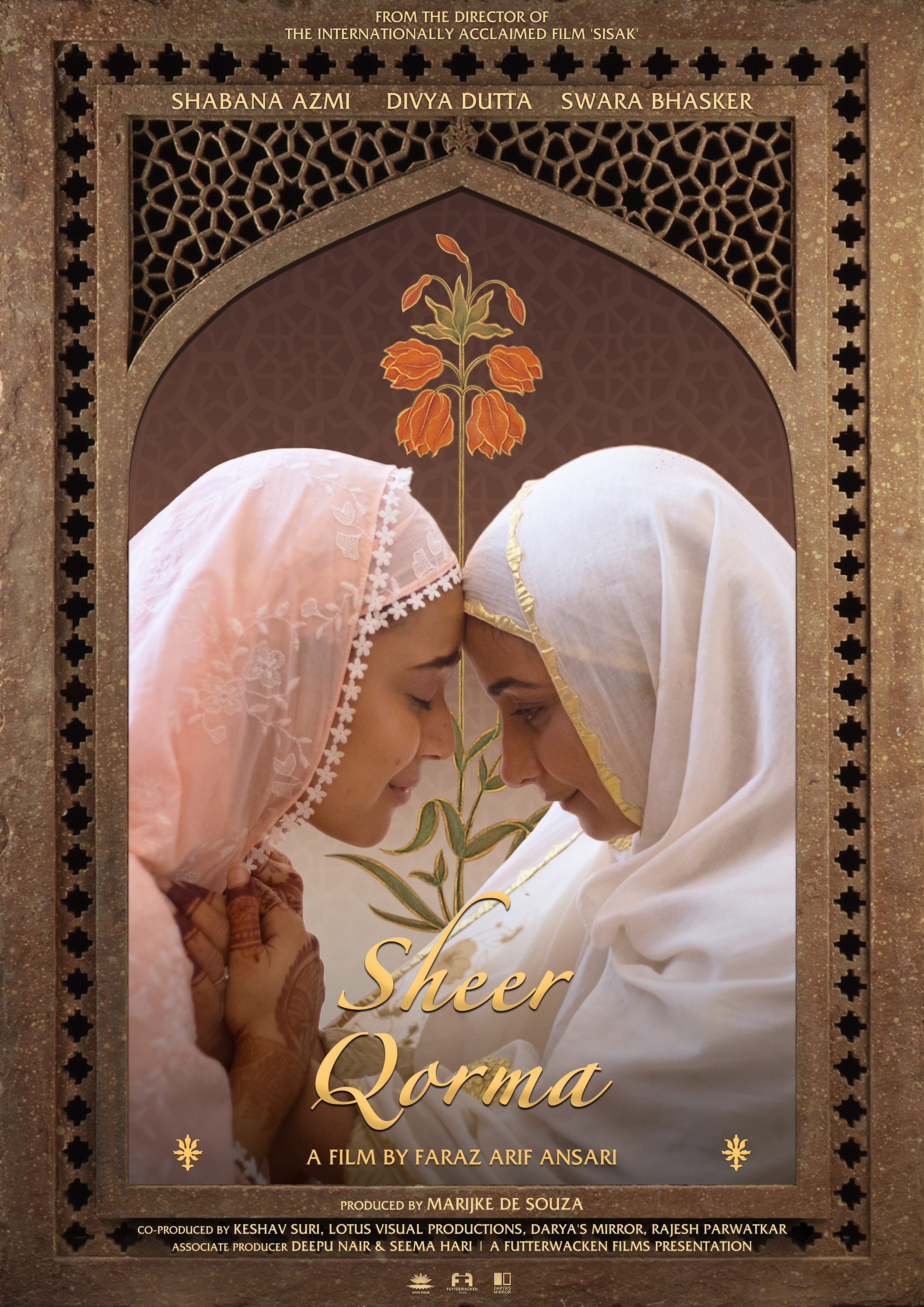 Faraz Ansari directs Sheer Qorma, a Bollywood drama. Swara Bhasker, Divya Dutta, and Shabana Azmi feature in the film.

The film discusses love and acceptance for the LGBTQ community.

Sheer Qorma is a narrative about belonging and acceptance, identity and family, told by brave lesbian women who chose to embrace love.

Love that exists beyond their personal views and society's moralities.
Jahaan Chaar Yaar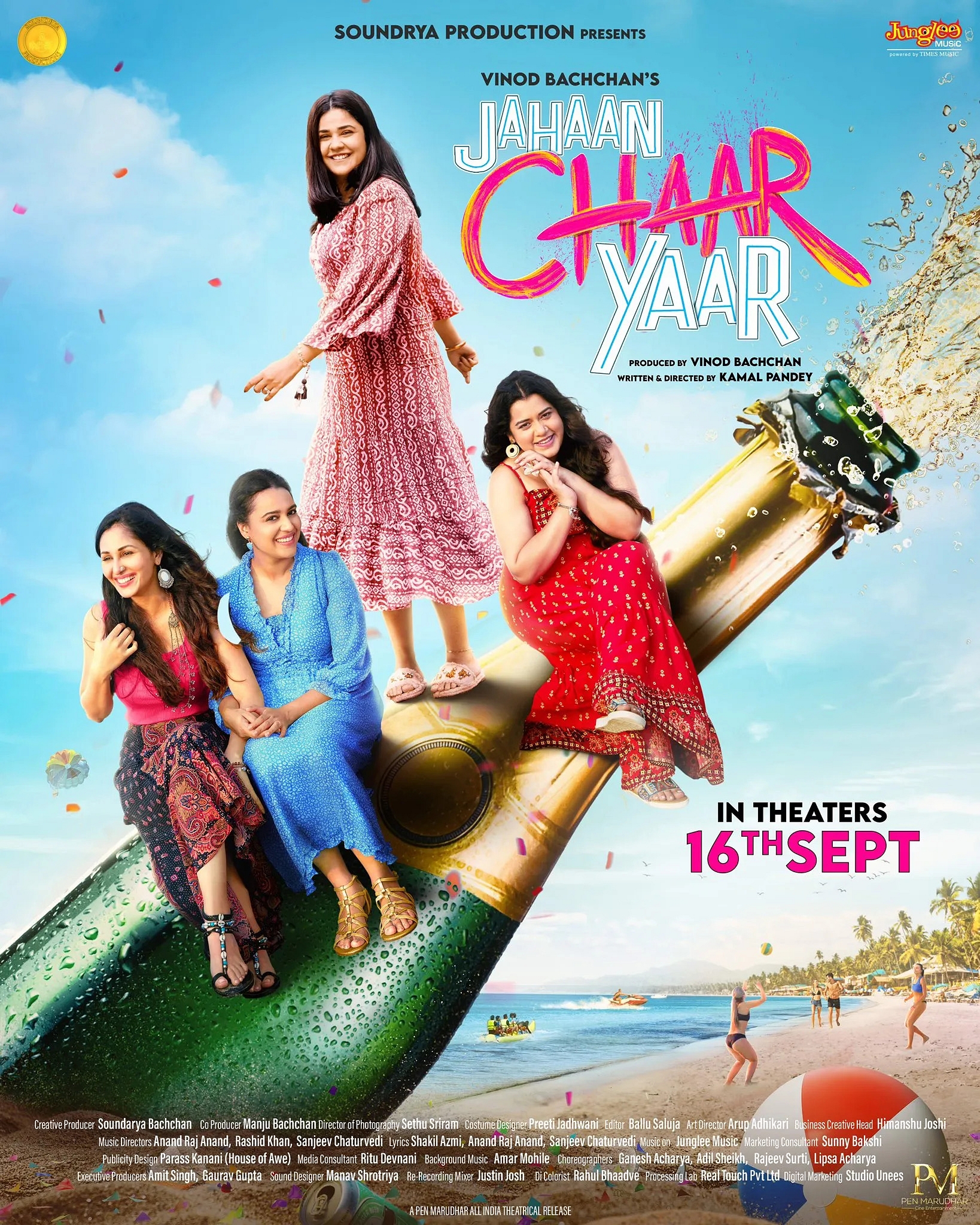 The journey of four married friends who travel to Goa in search of escape from their mundane lives and find themselves in the middle of an extraordinary experience. Swara Bhasker, Shikha Talsania, Meher Vij, and Pooja Chopra will soon share the screen. The makers of Jahaan Chaar Yaar have released an exclusive poster of the film, and the four actors appear to be in it to win it. The Vinod Bachchan film, which hits theatres on September 16, depicts the wild exploits of four female friends who embark on a trip to Goa, only to meet some unexpected twists and turns. The poster depicts the four leading ladies having a great time with each other. If their on-screen chemistry is any indication, spectators are in for a wild journey with the chaar yaars! Jahaan Chaar Yaar, a Soundrya Productions film directed by Kamal Pandey and produced by Vinod Bachchan, will be released in theatres on September 16.
Swara Bhasker's Career Timeline
Swara Bhasker's Struggles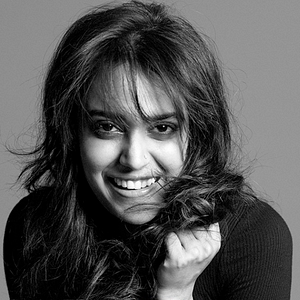 Swara Bhasker's filmography makes it difficult to believe that she previously fantasized about dancing in the Swiss Alps as a traditional Hindi film heroine. But the actor grew up with that goal, watching Doordarshan on her black-and-white television, only to enter the field and defy prejudices years later. Swara spent a decade in the city, appearing in famous and highly acclaimed films like the Tanu Weds Manu trilogy, Raanjhanaa, and Nil Battery Sannata. The performer pondered on her experience, which she described as 'wholesome, challenging, and arduous,' but which has shaped her, in an interview with PTI. 'I'm not sure how a JNU student ended up here. I believe it is due to Bollywood's clout. 'It's such an important part of our childhood,' she explained. Swara, a Delhi native, received her bachelor's degree from Miranda House (Delhi University) and her master's degree from Jawaharlal Nehru University (JNU), where she began performing in amateur street plays.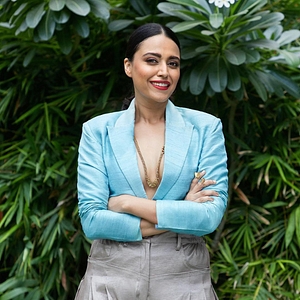 'I finished my MA examinations and realized that if I don't do it now, at the age of 22, I will never be able to achieve it.' I didn't want to reach 45 and look back and think, 'What if I had gone to Bollywood?'' She arrived in Mumbai with a friend in 2009, not leaving her Bollywood dreams to chance. Swara expected the city, which is home to many aspiring filmmakers, to be difficult. The first challenge was locating a society that would allow two single ladies to rent a house. She was unsuccessful for the first three weeks and ended up residing at the office of screenwriter Anjum Rajabali, whom she had previously known. 'My problem was learning to live on my own, realizing that this is a profession where your appearance is judged.' I come from an academic background where we are taught that it doesn't matter how you appear. Then there's the glamour world, where it's all about appearance. Accepting that and playing that game was difficult.'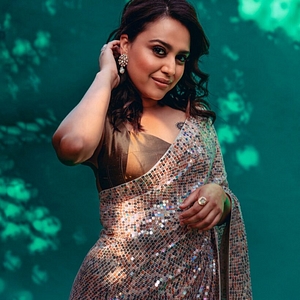 Swara described herself as having the 'wrong personality, the wrong soul for Bollywood.' The actor remembers having her first facial and crying alone in the car. 'I used to be the girl in class who sat in the back and made fun of all the girls who wear make-up. Learning to be a member of an industry that often criticizes you harshly was an internal fight. My fight was never about money.' Within one and a half months of moving to the city, she received her first job offer. Niyati was her debut film, and she considers it to be her 'purest performance.' Her first single, Madholal Keep Walking, was released in August 2010. But stardom didn't knock till Tanu Weds Manu, a film directed by Aanand L Rai was released in 2011. Swara won praise not only from reviewers but also from the crowd for her performance as Payal, Kangana Ranaut's Tanu Weds Manu's wise and sensible best friend.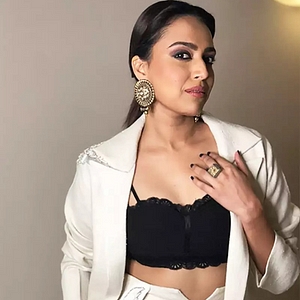 The performer, on the other hand, was unaware that she needed to capitalize on the excitement generated by her character. 'I had no idea I needed to hire an agency, get out there, and sell myself.' I was chilling, expecting people to come to me. I didn't use the buzzword because if you're not in the industry, you won't recognize these games.' Trying to figure out the trade and a backlog of unreleased films had worn her down to the point where she was considering other possibilities, such as pursuing B.Ed and eventually returning to Delhi. 'Every six months, I'd say, 'I'm returning.'' I was sitting in someone's office the day Himanshu (Sharma, the writer) called me for Raanjhanaa, thinking, 'Should I sell the house and then move back to Delhi, or put it on rent and then move back?'' Swara's fame grew with her role in Raanjhanaa (2013), and she returned to the screen two years later in Tanu Weds Manu: The Conclusion.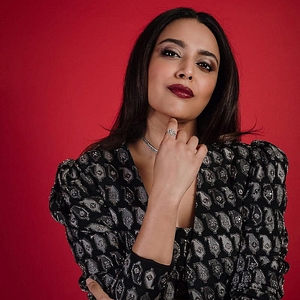 She then appeared in films that reflected her ideology, gender politics, and worldview, such as Ashwiny Iyer Tiwari's Nil Battey Sannata and Avinash Das' Anaarkali of Aarah. 'Avinash sir authored around 20 revisions of the script, and I read them all.' I would dispute with him and tell him, 'We will do the picture, but I will not compromise on the gender politics.' I'm not going to be in a picture that even for a second implies that it's all the fault of women.'' As an artist, she was gaining clarity on the type of art she wanted to support; this self-awareness was also driving her to look back at her work and comprehend some of the criticism levelled at her past works, such as the glorification of stalking in Raanjhanaa.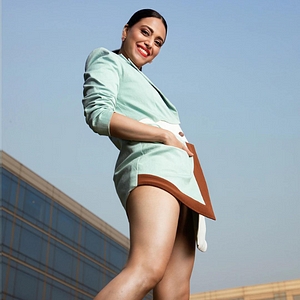 Swara, on the other hand, is one actor whose off-screen behaviour elicits more strong reactions than her work. She is without a doubt one of the most vocal celebrities of her time, frequently questioning the system, but being publicly opinionated has a cost. 'I'm sure that has an impact on the job that comes my way, and I'm sure I don't get as many mainstream opportunities as I should.' Nobody has ever refused me a job because I am controversial. I'm not sure if they're talking about it between themselves. 'I've had well-wishers tell me that I'm developing a reputation as a troublemaker with a nuisance value.' 'I understand their fears.' But the star isn't upset because she believes her trolls have kept her relevant. 'They've helped shape my identity as someone who stands up for what she believes in, and I suppose that's who I am.' I'm not sure how long I can keep it up. But at the end of it all, I can look myself in the mirror,' she concluded.
Swara Bhasker's Controversies
Open letter for Padmaavat
The actress penned an open letter to Padmaavat director Sanjay Leela Bhansali. Padmaavat starred Deepika Padukone. She berated him for glorifying Jauhar in the letter, stating that she felt reduced to a vagina by the film's conclusion. Numerous individuals commented that there was no need to stir up a scandal in response to her letter, which sparked a tonne of discussion on social media.
The Twitter battle between Swara and Kangana Ranaut
While both of these women are highly outspoken and frequently express their views on Twitter regarding the ongoing discussion around farmer protests, this isn't the first time that they have done so. Kangana Ranaut, a Bollywood actor, started the verbal battle that eventually broke out. This sparked a conflict on social media between them with a mix of straight jabs and mysterious ones. According to Kangana Ranaut, "flagbearers of nepotism" will make sure that "needy outsiders" like Taapsee Pannu and Swara Bhasker will question her ideas after the interview, according to an exclusive interview. Later on, both actors responded to the statement on social media, which prompted a response from Kangana's team and resulted in a Twitter spat.
Amazon India Disputation
The actress was one of the Bollywood celebrities who tweeted in support of the victims of the Kathua and Unnao rape cases and expressed their embarrassment at being Indian. A few days later, the actress tweeted for Amazon India as part of commercial promotion, drawing the ire of social media users. Amazon removed the tweet, yet Swara continued to receive trolls.
Paresh Rawal Disputation
The actress criticized Paresh Rawal of Bollywood for his remarks about the novelist Arundhati Roy. He had tweeted that Roy ought to be punished similarly to one stone-pelter (tied to a jeep by an army man). Swara expressed her dismay at his views in a letter, but many people attacked her, branding her an anti-nationalist.
Masturbation scene from VDW
While many people are applauding Swara's self-indulgent sequence from Veere Di Wedding, some conservative viewers and fringe organizations are criticizing it as being against Indian culture and saying they are ashamed to have seen it.
Swara's Perspectives on Pakistan
During the marketing of her film Veere di Wedding, the actress blasted Pakistan and called it a failing state. When the actress visited Pakistan in 2015, she stated that it was the nicest country she had ever visited and lauded it in interviews there. Her remarks sparked outrage on both sides of the border.
Swara Bhasker's Networth and Income
The amount of assets that exceed liabilities is referred to as net worth. Cash, real estate, and anything else of value are examples of assets. It is the value of everything you own less everything you own. Net worth is not calculated on a yearly basis. So, how much is Swara Bhasker currently worth? Swara Bhasker's entire net worth, according to various main media portals, is around $ 5.4 million, which is approximately 40 crores. She is well-known for her lavish lifestyle. She also has a BMW X1 automobile from the BMW series. She charges between 30 and 45 lakh rupees for her role in a film.
Swara Bhasker's Awards and Achievements
BIG Star Entertainment Awards, India
2016 Winner Film Award Most Entertaining Actress in a Comedy Film Nil Battey Sannata (2015)
Jagran Film Festival
2017 Jury Award Best Actress Anaarkali of Aarah (2017)
2016 Winner Jury Award Best Actress Nil Battey Sannata (2015)
Screen Awards, IN
2017 Screen Award Best Actress - Critics Nil Battey Sannata (2015)
2014 Screen Award Best Supporting Actress Raanjhanaa (2013)
Zee Cine Awards
2014 Popular Award Best Actress in a Supporting Role Raanjhanaa (2013)
2012 Zee Cine Award Best Actress in a Supporting Role Tanu Weds Manu (2011)
Swara Bhasker Interesting Facts
Swara Bhasker earned her bachelor's degree in English literature and her master's degree in sociology.
Swara has a stellar acting career and has also been active in the community. Swara helped at a relief center following the violence in Gujarat in 2002. She conducted research on the riots while working at a refugee camp in Vatva in 2005. What a good deed!
Swara Bhasker was active in Student Politics during her college and university years.
The Best Actress prize went to Swara at the Silk Road International Film Festival. You go, girl!
With Madholal Keep Walking, Swara made her Bollywood debut in 2009.
Social Media
Frequently Asked Questions