Taimur Ali Khan Age Pataudi Family Brother Birth Date

Hitesh Mandot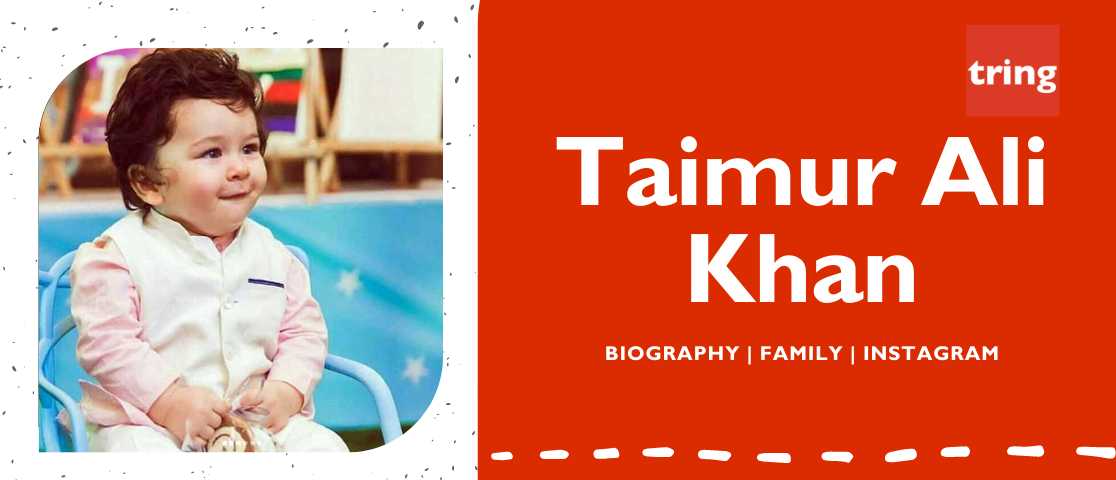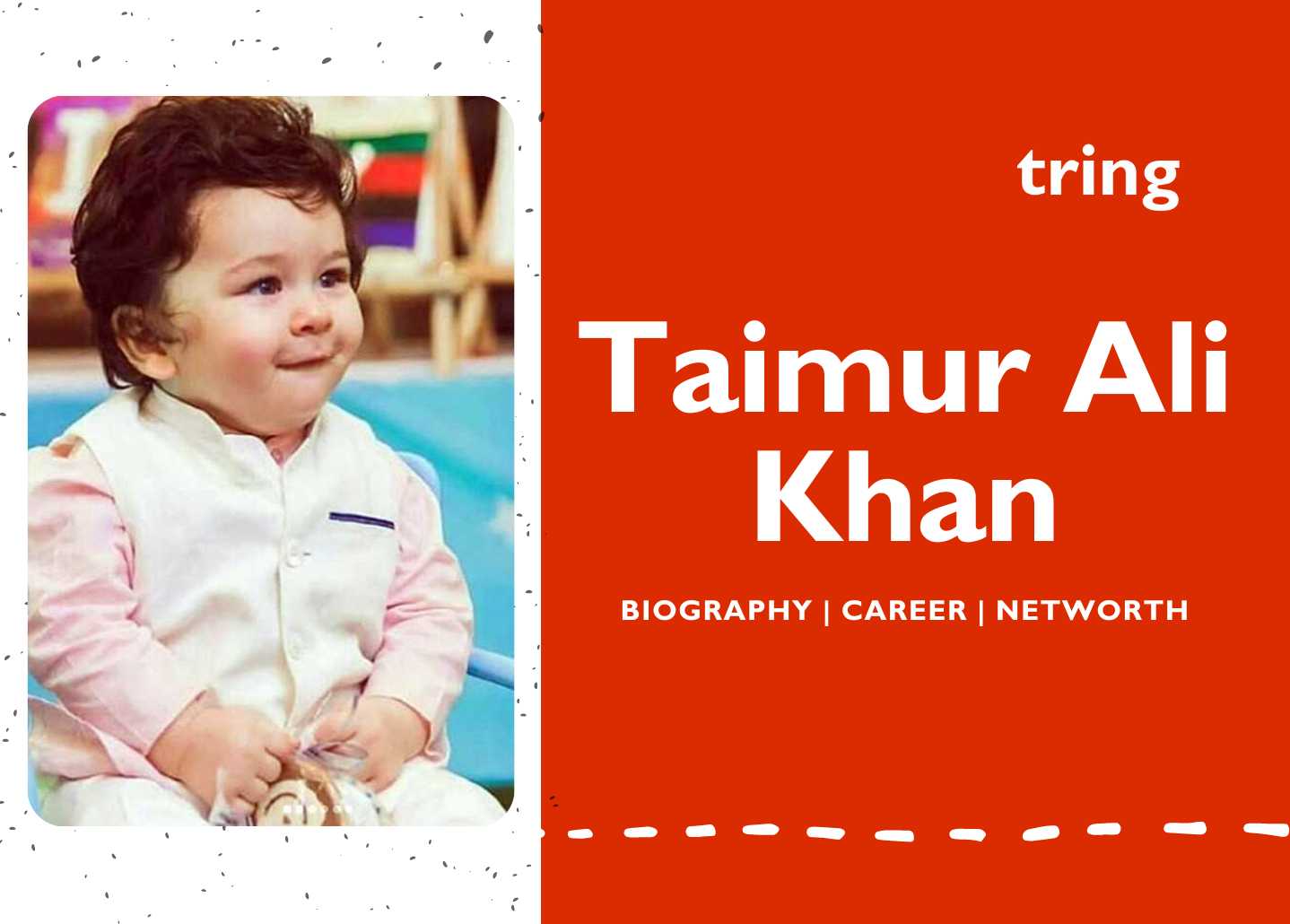 Taimur Ali Khan's Biography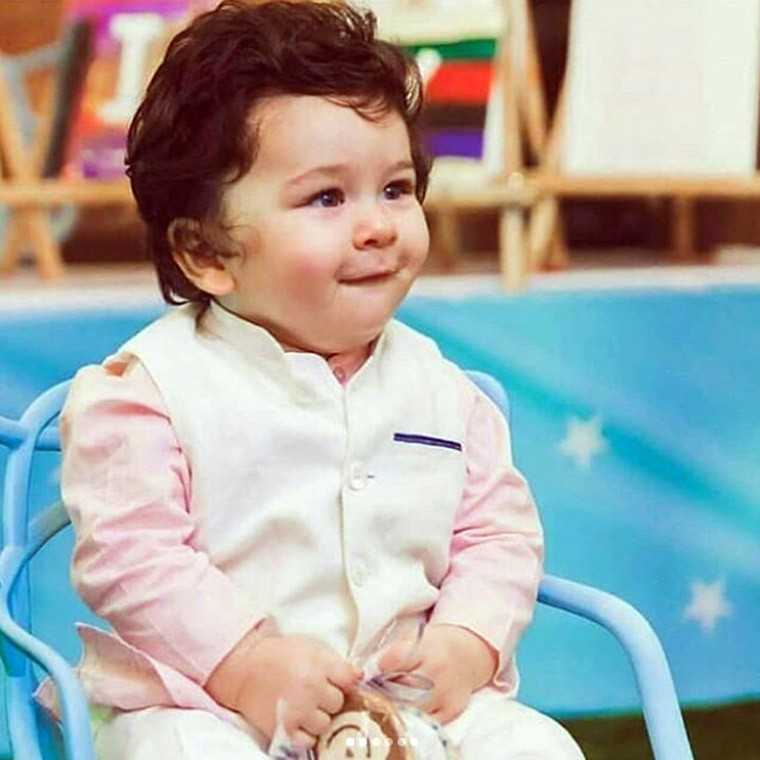 Taimur Ali Khan also known as Taimur Ali Khan Pataudi is an Indian Influencer who is a child of Saif Ali Khan and Kareena Kapoor. Taimur Ali Khan's birthplace is Mumbai, India.

Saif Ali Khan and Kareena Kapoor Khan, two Bollywood actresses, welcomed their son Taimur Ali Khan on December 20, 2016. Taimur was famous as soon as he was born. He is from a famous Bollywood actor and directing family of Raj Kapoor. His aunts are Saba Ali Khan, Soha Ali Khan, and Karisma Kapoor.

Book a Personalised message from your favorite celebrity. Click here to know more

Taimur Ali Khan's Age
Taimur Ali Khan's birth date is 20 December 2016. Taimur Ali Khan's birth year is 2016. Taimur Ali Khan's age is 6 years as of 2022. Taimur Ali Khan's zodiac sign is Sagittarius.

Talk To Similar Celebrities
Taimur Ali Khan's Family
Taimur Ali Khan's father is Saif Ali Khan. Taimur Ali Khan's mother is Kareena Kapoor. Taimur Ali Khan's Step Sister is Sara Ali Khan.

His paternal grandparents are Mansoor Ali Khan Pataudi and Sharmila Tagore. He has Babita Shivdasani and Randhir Kapoor on his mother's side. He is from the famous Bollywood actor and directing family of Raj Kapoor. His aunts are Saba Ali Khan, Soha Ali Khan, and Karisma Kapoor.

Taimur Ali Khan's Education
Taimur Ali Khan's school is Winchester College in England.

Taimur Ali Khan's Girlfriend
There are no girlfriends of Taimur as of 2022.

Taimur Ali Khan Pataudi
Everyone has been waiting for the wonderful news since since Kareena Kapoor Khan's pregnancy was announced. Finally, on December 20, 2016, at the Breach Candy Hospital in Mumbai, Kareena Kapoor Khan and Saif Ali Khan gave birth to a boy named Taimur Ali Khan Pataudi, their first child. On February 21, 2021, at Mumbai's Breach Candy Hospital, his mother gave birth to Jeh, their second son, and he greeted his younger brother.

As soon as Taimur was born, his picture went viral online, making him the biggest news story in India.

Khan is constantly in the media, therefore there are a tonne of adorable images and videos of him online. His mother enjoys promoting Khan-related stuff to her followers on social media. Her son is probably considerably better loved by the majority of her supporters.

An enormous global audience has praised the star boy's growth. He is adored by the internet community, who enjoys watching him dress and changing his sense of style. Khan is renowned for being upbeat and gregarious. Fans enjoy watching the baby play in such a nice and carefree manner.

Since the day he was born, the paparazzi have been following Taimur around. He is one of the cutest celebrity kids in Bollywood. With his brown hair, roly-poly cheeks, and bright eyes, Taimur genuinely embodies the best qualities of both the Nawabs and the Kapoors.

Since Taimur Ali Khan frequently interacts with the media, his adorable pictures and videos are widely shared online. Mom Kareena Kapoor (Kareena Kapoor Instagram) also shares posts about her son with followers at the same time. Users appreciate Taimur Ali Khan's images and videos on the Internet. He develops through time and also changes his style.

Taimur Ali Khan Controversy
On the other hand, it also gave rise to a debate about his name, as Saif Ali Khan and Kareena Kapoor Khan came under fire online after naming their infant son Taimur, which is Turkish for Iron. The criticism wasn't based on the name's meaning; rather, it was raised because some people thought the parents called their child Timur Lang, a notorious conqueror from the fourteenth century. The brutal Muslim dictator Timur Lang, a Turco-Mongol conqueror who established the Timurid Empire in Persia, murdered and stole tens of thousands of Hindus.

Kareena Kapoor Khan discussed the inspiration behind the name Taimur during an interactive session at the India Today Conclave in 2018. Saif reportedly asked the stunning actress if she wanted to change the name Taimur to something more poetic like Faiz the night before she gave birth. In response, Kareena uttered something unexpected and added: I said, No, if it's a boy, my son will be a fighter, and his name will be Taimur. I will create an ironman because Taimur signifies iron. I am happy that I gave him the name Taimur.

Taimur Ali Khan's Net worth
Famous family member Taimur Ali Khan was born on December 20, 2016, in India. Taimur Ali Khan's net worth is $5 Million or 40 Crores as of 2022.

Taimur Ali Khan's Awards
There are no awards as of 2022.

5 Interesting Facts of Taimur Ali Khan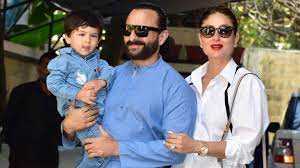 One of the most well-liked celebrity children is Taimur Ali Khan.
Taimur Ali Khan started taking foreign language lessons when he was three years old.
Taimur Ali Khan's parents gave him a stylish red jeep when he turned one because he likes cars.
Taimur Ali Khan employs two nannies in shifts.
Taimur Ali Khan received a complete 1000 square foot forest on the outskirts of Mumbai from Kapoor's dietician.
Profile Summary
Social Media
Frequently Asked Questions