Raj Kapoor Movie Age Son Family Film Wife Death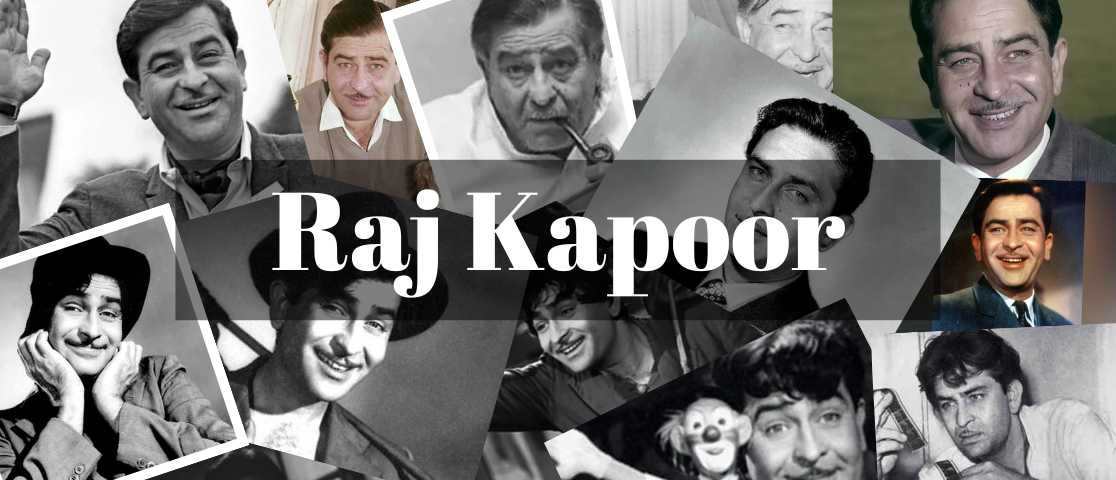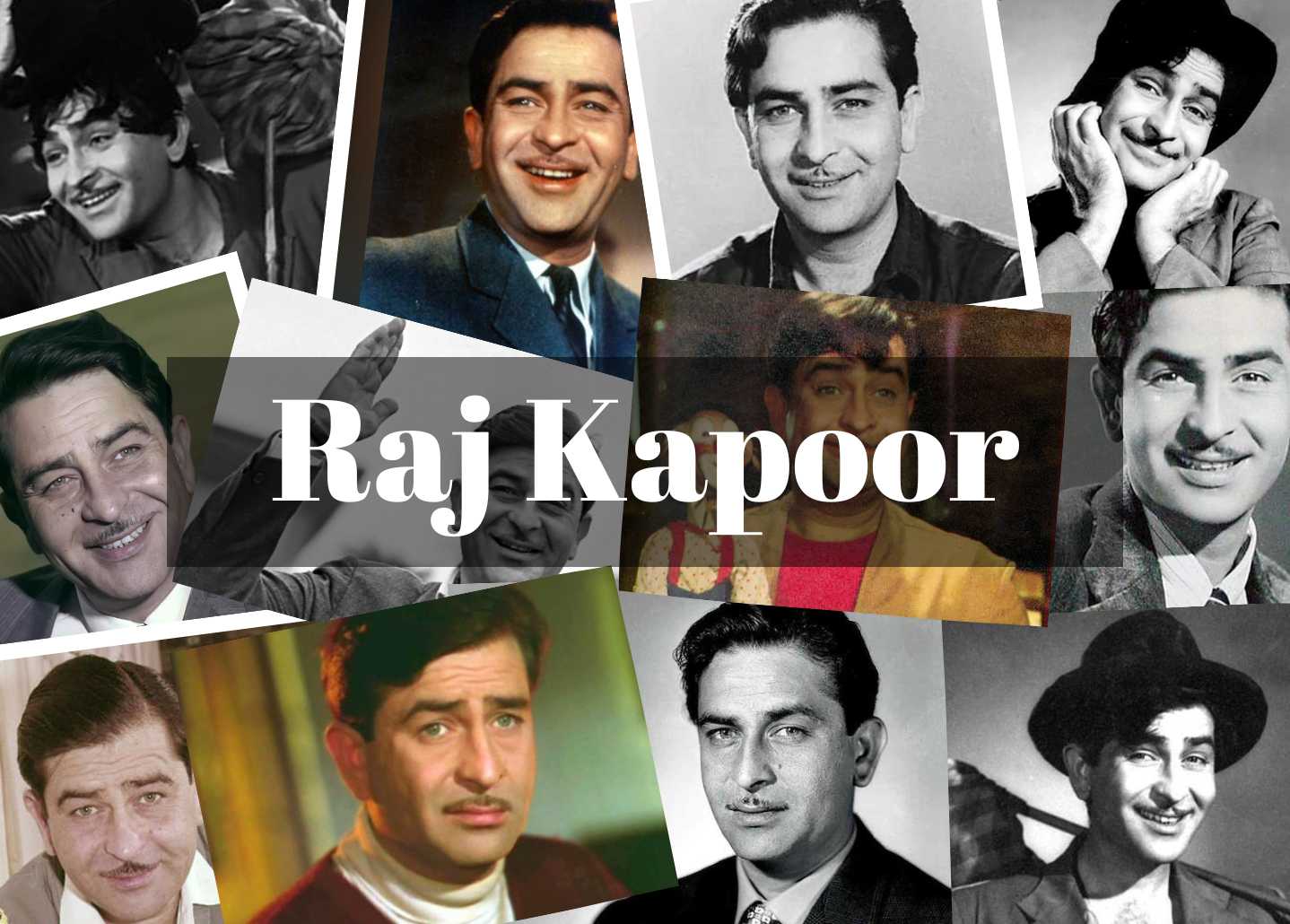 Raj Kapoor's Biography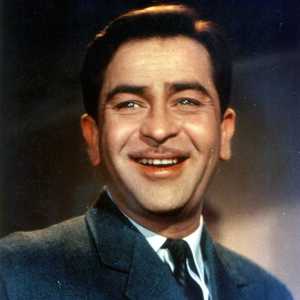 Raj Kapoor is an Indian actor, director, and producer. Raj Kapoor's names were also Shrishti Nath Kapoor and Ranbir Raj Kapoor. Raj Kapoor's height is 5.7 feet. By his family, friends, and admirers, he was affectionately referred to as Raj Sahab, The Showman, The Greatest Show Man of Indian Cinema, Ranbir Raj Kapoor, and Charlie Chaplin of Indian Cinema.

Raj Kapoor is regarded as one of Hindi cinema's greatest and most influential performers and directors. He is been called The Greatest Showman of Indian Cinema. He won numerous honors, including 11 Filmfare Awards and three National Film Awards. Raj Kapoor is the recipient of the Filmfare Lifetime Achievement Award. Awaara (1951) and Boot Polish (1954), two of his films, competed for the Palme d'Or at the Cannes Film Festival.

Time magazine named his performance in Awaara as one of the Top-Ten Greatest Performances of All Time in World Cinema. In recognition of his services to the arts, the Indian government awarded him the Padma Bhushan in 1971. The Government of India presented him with the Dadasaheb Phalke Award, the country's highest honor in the film industry, in 1987.

Raj Kapoor's films were hugely successful internationally also, they were watched in vast portions of South, Central, and Southeast Asia, the former Soviet Union/Bloc, China, the Middle East, and Africa. He was influenced by Charlie Chaplin and portrayed characters like him in movies like Awaara (1951) and Shree 420. (1955).

Raj Kapoor Age
Raj Kapoor's date of birth is 14 December 1924. Raj Kapoor's death date is 2 June 1988. Raj Kapoor lived for 63 years. Raj Kapoor's zodiac sign is Sagittarius.

Raj Kapoor Childhood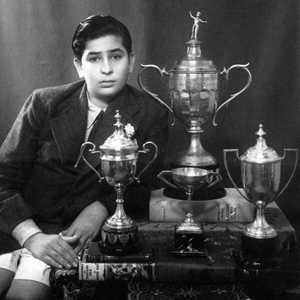 Raj Kapoor was born on December 14, 1924, as Shrishti Nath Kapoor into a Punjabi Hindu family in Kapoor Haveli, a sizable residence that was then his grandfather's in Peshawar.

Later, for housing and educational purposes, the Kapoor family relocated from Peshawar, North-West Frontier Province, to Bombay, Bombay Presidency. During the 1930s, as Prithviraj was beginning his career, the family was forced to relocate as well.

Raj Kapoor Education
Raj Kapoor went to a variety of schools, including Campion School in Bombay, St. Xavier's Collegiate School in Calcutta, and Colonel Brown Cambridge School in Dera Doon. Raj Kapoor studied til 6th class in school.

Raj Kapoor's Family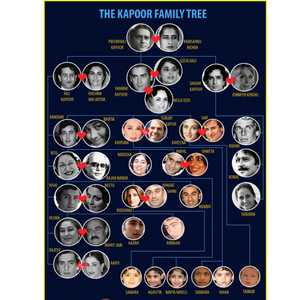 Raj Kapoor's father is Prithvi Raj Kapoor. Raj Kapoor's mother is Ramsarni Devi Kapoor. Raj Kapoor's brothers are Shashi Kapoor, Shammi Kapoor, Nandi Kapoor, and Devi Kapoor. Raj Kapoor's sisters are Urmila Sial Kapoor. Raj Kapoor's wife is Krishna Kapoor.

Raj Kapoor's children are Randhir Kapoor, Rishi Kapoor, Rajiv Kapoor, Rima Jain, and Ritu Nanda.

Randhir Kapoor's wife is Babita. Their children are Karishma Kapoor and Kareena Kapoor. Karishma Kapoor's husband is Sunjay Kapur. Karishma and Sanjay's son is Kiaan Raj Kapoor. Kareena Kapoor's husband is Saif Ali Khan. Kareena Kapoor and Saif Ali Khan's son is Taimur.
Rishi Kapoor's wife is Neetu Singh. Their children are Riddhima Kapoor and Ranbir Kapoor. Riddhima Kapoor's husband is Bharat Sahni. Ranbir Kapoor's wife is Alia Bhatt. Ranbir and Alia's daughter is Raha Kapoor.
Rajiv Kapoor's wife is Aarti. They got divorced in 2003. Rajiv Kapoor died on 9 February 2021.
Raj Kapoor's Girlfriends
Raj Kapoor and Nargis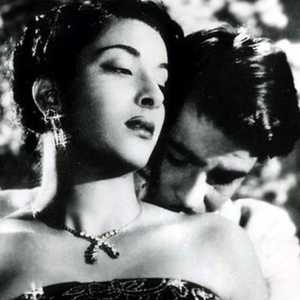 On the Andaz movie set Raj and Nargis' love story began. Nargis had already starred in 8 blockbusters at that point, making her a well-known superstar. Raj instantly fell in love with Nargis due to her attractiveness, and she also felt the same way. The rest is history. Because of their compatibility in Andaz, the pair went on to produce a string of cult favorites. After being teamed up in numerous movies, chemistry naturally developed between the couple. The two were deeply in love, but while Nargis gave her undivided attention to Raj, Raj was already married to Krishna and the father of their children.

Nargis didn't realize Raj was taking her for granted for nine long years, and soon she began to feel overlooked in his films since she had grown tired of the types of roles he was giving her. In the film Shree 420 in 1955, Nargis was unhappy with her underwhelming performance. So, in a fit of rage, she signed Mother India, where she discovered her true love, Sunil Dutt. Sunil and Nargis chose to get married in 1958 after Sunil was cared for by Nargis throughout his recovery process.

When Raj Kapoor learned that Nargis had married Sunil Dutt, he was heartbroken. Night after night, he would come home drunk and collapse in the bathtub sulking, his wife Krishna Kapoor recalled. Raj Kapoor has long believed that Nargis betrayed him. Raj Kapoor claimed that Nargis had cheated him by signing Mother India in an interview, and he had never forgiven her.

Raj Kapoor and Vyjayanthimala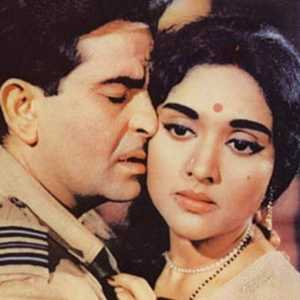 Many years after she had worked with Raj Kapoor, Vyjayanthimala had denied the rumors about their relationship. But the late Raj Kapoor's son had a different interpretation of the events.

Rishi Kapoor revealed that his mother had left the house when his father was dating Vyjayanthimala. My father's affair with Nargis Ji occurred while I was quite young, thus I was unaffected by it. At home, I don't recall having any unsettling feelings.

But I do recall moving into the Natraj Hotel on Marine Drive with my mother around the time that Papa was having an affair with Vyjayanthimala. In a letter to Rishi, his mother stated that she had laid her foot down and wouldn't give in until Raj Kapoor put an end to the affair.

Raj Kapoor Wife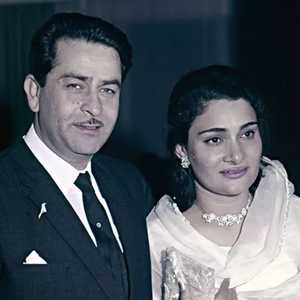 Raj Kapoor's wife is Krishna Kapoor. They got married on 12 May 1945. They had five children. Raj Kapoor married Krishna Malhotra (1931-2018), his father's first cousin, on May 12, 1945. She was a first cousin of Raj Kapoor's father, Prithviraj Kapoor, whose father was a brother of Raj Kapoor's paternal grandmother.

According to custom in India, their families set them up and it remained together throughout their entire lives. Raj Kapoor married Miss Krishna Malhotra in the second week of May at Rewa, Madhya Pradesh, as reported in the film magazine Filmindia's June 1946 issue: Raj Kapoor, the gifted and multifaceted son of Prithviraj Kapoor finished his career of bachelorhood by marrying Miss Krishna Malhotra.

Raj Kapoor Struggles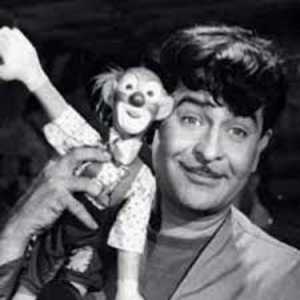 Mera Naam Joker failed to make a profit in India upon release. The emotionally intense plot and lengthy runtime failed to captivate the audience's attention. It was soon labeled a critical and commercial flop.

One of the best Bollywood movies set in New York, it later became a cult favorite and was directed by the late Raj Kapoor. Raj Kapoor experienced a financial problem as a result of this movie's box office flop.

Mera Naam Joker, an iconic film that has received widespread acclaim, bombed at the box office and bankrupted Raj Kapoor. According to Rishi Kapoor, Raj Kapoor had mortgaged everything of his possessions, including his studio, for the movie. We had serious issues. After witnessing Mera Naam Joker's failure, he made the risky movie Bobby with a new boy and a new girl. But it quickly gained popularity, and his friends and my uncles persuaded him to purchase a home.

Raj Kapoor's Films
Raj Kapoor first Film Neelkamal (1947)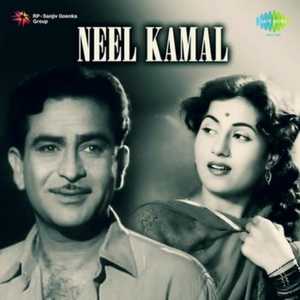 Begum Para, Madhubala, and Raj Kapoor feature in Kidar Sharma's 1947 Indian Hindi-language drama film Neel Kamal.

The story of two separated royal sisters (Para and Madhubala) whose shared love for a self-absorbed artist (Raj Kapoor) ultimately causes the younger sister to commit suicide is told in Neel Kamal.

This is the first movie to star Madhubala and Kapoor in the major roles. It was a middling success with box office receipts of $2.5 million.

Raj Kapoor Film Barsaat (1947)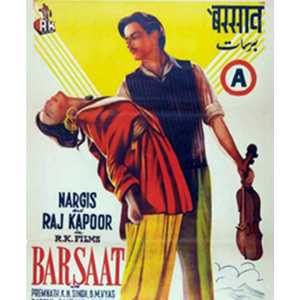 Raj Kapoor directed the 1949 Hindi-language movie Barsaat. Along with Prem Nath, the movie stars the well-known acting team of Raj Kapoor and Nargis. Nimmi, an actress, made her screen debut in that same movie. One of Kapoor's first big box office successes was Barsaat.

Due to his success, Raj Kapoor was able to purchase RK Studios in 1950. After Aag, this was Raj Kapoor's second film under his direction. At the time of its release, Barsaat surpassed Mehboob Khan's Andaz, which had been released two months earlier, as the highest-grossing film in Indian cinema. Two love stories form the centre of the movie. Reshma (Nargis), Pran (Raj Kapoor), Gopal (Prem Nath), and Neela (Nimmi). While on vacation in Kashmir Valley, two buddies with opposing personalities, the womanising Gopal and the wealthy but sensitive Pran have affairs with two mountain girls each. While Gopal is a womanising scoundrel who ignores the devoted Neela (Nimmi) and commands her to wait obediently for his return with the barsaat, Pran and Reshma's love is real and mutual.

Raj Kapoor Film Awaara (1951)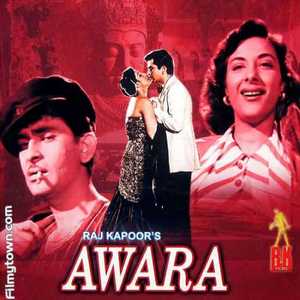 The 1951 Indian Hindi criminal drama film Awaara, also released as The Vagabond in English, was produced and directed by Raj Kapoor and written by Khwaja Ahmad Abbas. Raj Kapoor, his real-life father Prithviraj Kapoor, Nargis, Leela Chitnis, and K. N. Singh all acted in the film.

The story revolves around the intertwined lives of Judge Raghunath (Prithviraj Kapoor), who is unaware that Raj is his son, and the affluent Rita (played by Nargis). Raj is a poor thief.

Awaara is regarded as a landmark film in Bollywood history. The movie became an instant hit in South Asia and enjoyed much more popularity outside of the region in the Soviet Union, East Asia, Africa, the Caribbean, the Middle East, and Eastern Europe.

Best Movies of Raj Kapoor
Raj Kapoor Movie Sangam (1964)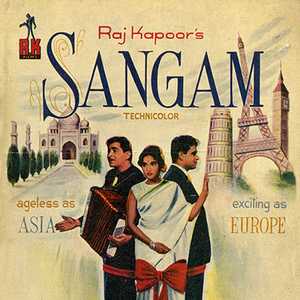 A 1964 Bollywood romantic drama titled Sangam was written by Inder Raj Anand, directed, produced, and edited by Raj Kapoor at R. K. Studio, and released by R. K. Films in collaboration with Mehboob Studio and Filmistan. Raj Kapoor, Vyjayanthimala, and Rajendra Kumar play the three main characters in the movie.

It was the first Indian movie to be shot solely outside of India, one of the most expensive movies ever made, and had the longest runtime of any Indian movie up to that point. All of these things played a significant role in the movie's commercial success.

Sunder decides to join the Indian Air Force in an effort to establish himself. He makes a perilous trip to save army soldiers, vanishes, and is thought to be dead before emerging almost uninjured and returning to marry Radha.

Raj Kapoor Movie Mera Naam Joker (1970)
The 1970 Indian Hindi romance drama film Mera Naam Joker was written by Khwaja Ahmad Abbas and directed, edited, and produced by Raj Kapoor under the brand of R. K. Films. Raj Kapoor plays the title character in the movie, with his son Rishi Kapoor making his acting debut as the character's younger self. Simi Garewal, Kseniya Ryabinkina, Padmini, Manoj Kumar, and Dharmendra all appear in supporting parts.

The central character in the story is a clown who must make his audience laugh at the expense of his own sorrows as three influential women watch his final performance.

The movie is among the longest in Indian cinema. The first Hindi movie with two intermissions was Sangam, and Mera Naam Joker is the last and, as of yet, final movie. Mera Naam Joker was a critical and financial flop after it was released in India due to the length of the film and the experimental character of its plot. The movie had two intermissions. It later earned the title of the cult classic and is regarded as one of Raj Kapoor's finest works. After India was introduced to international cinema, its prestige was renewed.

Raj Kapoor's movie Bobby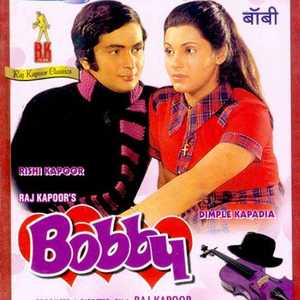 Raj Kapoor was the director of Bobby. Raj Kapoor produced and directed the 1973 Bollywood musical romance Bobby, which was written by Khwaja Ahmad Abbas. Rishi Kapoor, the son of Raj Kapoor, plays the leading man in the movie opposite Dimple Kapadia, who is making her acting debut.

The movie became a smash hit, the highest-grossing Indian movie of 1973, the second-highest-grossing Indian movie of the 1970s, and one of the top 20 highest-grossing Indian movies of all time (when adjusted for inflation). It also became a worldwide hit in the Soviet Union, where it had an audience of 62.6 million viewers and was among the top 20 biggest box office hits ever. Raja Raj Nath (Rishi Kapoor), the son of a wealthy Hindu businessman Ram Nath (Pran), and Bobby Braganza (Dimple Kapadia), the daughter of a poor Goan Christian fisherman named Jack Braganza, are the two teens from opposite backgrounds in Bombay who fall in love. Their families disapprove their love and then they run away.

Raj Kapoor's Career Timeline
Raj Kapoor Death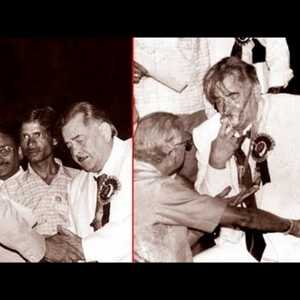 In his later years, Raj Kapoor struggled with asthma at the age of 63, he died because of the disease's repercussions. Raj Kapoor, who had difficulties with asthma in 1988, passed away on June 2 at the age of 63. Raj Kapoor's death date is 2 June 1988.

He also passed out at the ceremony where he was to receive the Dadasaheb Phalke Award in New Delhi, and was then taken there for medical attention. He spent nearly a month in the hospital before passing away from problems brought on by his asthma.

Raj Kapoor's Net worth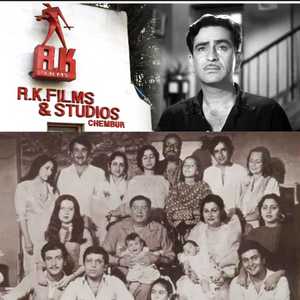 Raj Kapoor's net worth is $80 Million as of 2022 because of the assets he had left for his family. One of Raj Kapoor's greatest asset was a famous structure of RK Studios on a two-acre plot of land in Mumbai's Chembur neighbourhood that had served as the location for some of Bollywood's most iconic movies, including Shri 420 and Bobby.

The Kapoor family reportedly sold the RK Studios site to Godrej Properties in 2018 after being unable to maintain it or produce enough income for its upkeep. It is estimated to be worth around Rs 500 crore.

The 3,000 square foot RK cottage, which lies directly behind the RK Studios, has been home to Raj Kapoor, his wife Krishna Raj Kapoor, and their kids since 1946. At the time, it was estimated to be worth a staggering Rs 30 crore, and eager builders wanted to convert it into a residential area.

Raj Kapoor's Awards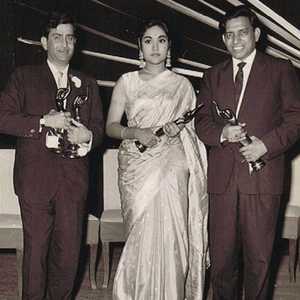 At the 1953 Cannes Film Festival, Kapoor's film Awaara received a Grand Prize nomination.
Filmfare Awards 1954 - Best Film for Boot Polish - Won
Boot Polish also received a Grand Prize nomination in 1955
National Film Awards 1955 - Best Feature Film in Hindi for Shree 420 - Won
Filmfare Awards 1956 - Best Actor for Jagte Raho - Nominated
Filmfare Awards 1958 - Best Actor for Phir Subha Hogi - Nominated
Filmfare Awards 1959 - Best Actor for Anari - Won
National Film Awards 1960 - Best Feature Film in Hindi for Jis Desh Men Ganga Behti Hai - Won
Filmfare Awards 1960 - Best Actor for Jis Desh Mein Ganga Behti Hai - Won
Filmfare Awards 1960 - Best Actor for Chhalia - Nominated
Filmfare Awards 1964 - Best Actor for Sangam - Nominated
Filmfare Awards 1964 - Best Film for Sangam - Nominated
Filmfare Awards 1964 - Best Editing for Sangam - Won
Filmfare Awards 1964 - Best Director for Sangam - Won
Filmfare Awards 1970 - Best Director for Mera Naam Joker - Won
Filmfare Awards 1970 - Best Film for Mera Naam Joker - Nominated
Raj Kapoor received the Padma Bhushan, the third-highest civilian honour given by the Indian government, in 1971.
Filmfare Awards 1973 - Best Film for Bobby - Nominated
Filmfare Awards 1973 - Best Director for Bobby - Nominated
Filmfare Awards 1978 - Best Director for Satyam Shivam Sundaram - Nominated
Filmfare Awards 1980 - Best Supporting Actor for Abdullah - Nominated
Filmfare Awards 1982 - Best Director for Prem Rog - Won
Filmfare Awards 1982 - Best Editing for Prem Rog - Won
Filmfare Awards 1982 - Best Film for Prem Rog - Nominated
Filmfare Awards 1985 - Best Film for Ram Teri Ganga Maili - Won
Filmfare Awards 1985 - Best Director for Ram Teri Ganga Maili - Won
Filmfare Awards 1985 - Best Editing for Ram Teri Ganga Maili - Won
Filmfare Awards 1985 - Best Story for Ram Teri Ganga Maili - Nominated
National Film Awards 1987 - Dadasaheb Phalke Award for India's highest award in cinema - Won
A National Award for cinematography had been given to Raj Kapoor for his contributions to Indian cinema.
Raj Kapoor is the recipient of the Filmfare Lifetime Achievement Award.
10 Interesting Facts of Raj Kapoor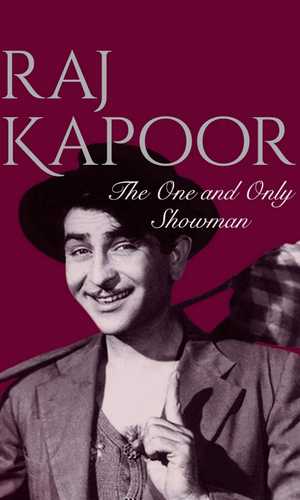 Raj Kapoor was born in Peshawar in Undivided India.
Raj Kapoor was the eldest son and had 5 Siblings out of which 2 died at infancy.
When he was only 10 years old, he made his debut on the big screen in the 1935 movie Inquilab.
He founded his own studio, R. K. Films, in 1948 when he was just 24 years old, making him the youngest director of his era.
Aag served as his directing debut, and Andaz served as his first significant acting accomplishment.
At the Moscow International Film Festival, he served on the jury twice.
He spent six years making Mera Naam Joker, which he also produced and acted in.
He launched several well-known actresses and popularised ideas that were novel to the field at the time, such as female protagonists.
Raj Kapoor's final acting performance was a cameo in the 1984 British made-for-TV movie Kim.
India Post honored the icon by issuing a stamp with his image on it on December 14, 2001.
Profile Summary
Frequently Asked Questions