Karisma Kapoor| Family, Age, Biography, Movies, Career

Zeenat Sayyed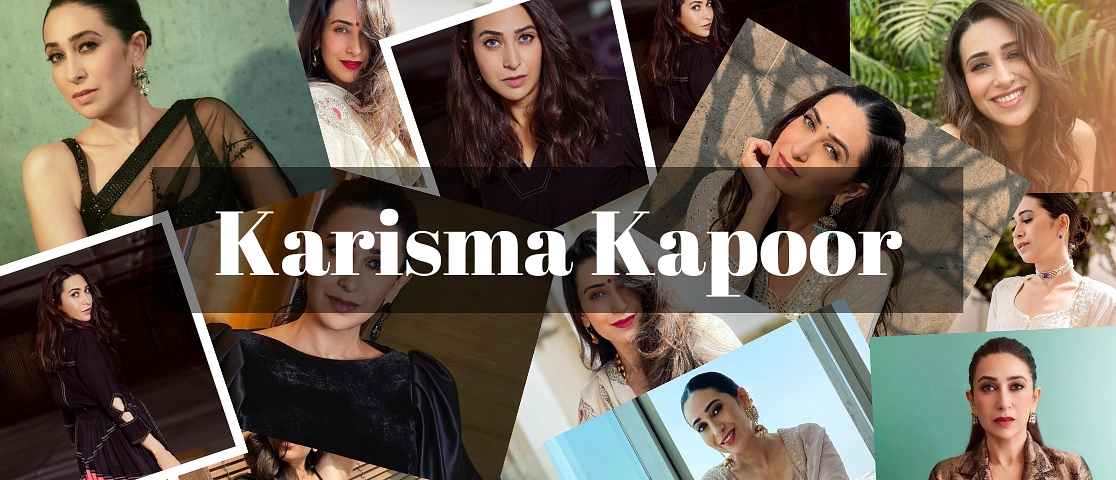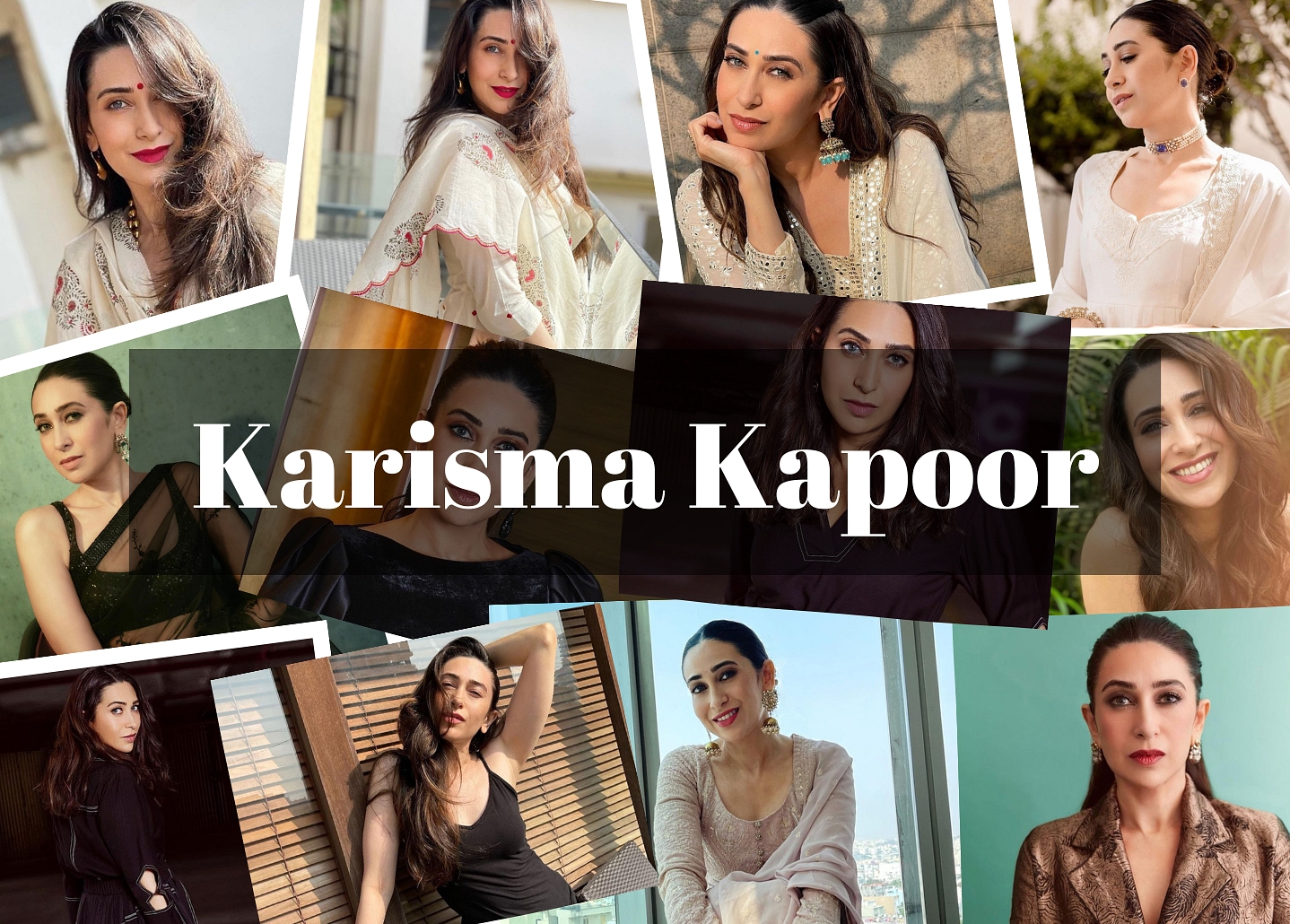 Karisma Kapoor's Biography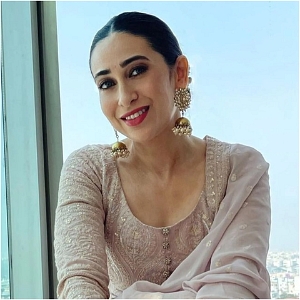 Karisma Kapoor is an Indian actress who performs in Hindi-language movies. Karisma Kapoor's birthday is on the 25th of June. She was born in the year 1974. Karisma Kapoor's age is 48 years as of 2022. She is a member of the Kapoor family and was born and reared in Mumbai (formerly known as Bombay). In 1991, she made her acting debut in the movie Prem Qaidi. She has won various honors, including four Filmfare Awards and a National Film Award. The Zodiac Sign of Karisma Kapoor is Cancer.

From 2003 through 2016, Kapoor was wed to businessman Sunjay Kapur; the pair has two kids together. In the television series Karishma: The Miracles of Destiny (2003–2004), Kapoor portrayed the title role. She has also appeared as a talent judge on other reality shows. According to one review, Kapoor possesses enthusiasm and energy. She has become a style icon thanks to her beauty and performances. For five years running, Kapoor was one of the top three Top Actresses according to Box Office India, and she held the top spot for three of those years (1996, 1997, 1999). The Celebrity 100 list compiled by Forbes India includes Kapoor. It is based on the fame and wealth of Indian celebrities.
Click here for offers on Personalised video messages from celebrities!

Talk To Similar Celebrities
Karisma Kapoor's Childhood and Karisma Kapoor's Education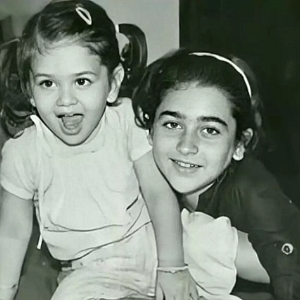 Karisma Kapoor's birthplace is Mumbai. Karisma Kapoor's Father Randhir Kapoor and Karisma Kapoor's Mother Babita, both actors, welcomed Karisma Kapoor into the world on June 25, 1974. Kareena Kapoor Khan, her younger sister, is a movie actor as well. Her maternal grandfather was actor Hari Shivdasani, and her paternal grandfather was actor and director Raj Kapoor. Actor Prithviraj Kapoor was her paternal great-grandfather. Her aunts are the actress Neetu Singh and the businesswoman Ritu Nanda, while her uncles are the actor's Rishi and Rajiv Kapoor.

The actors Nikhil Nanda, Armaan Jain, and Ranbir Kapoor are among her first cousins. Her grand-uncles are the performers Shammi Kapoor and Shashi Kapoor, and her mother's first cousin was the late actress Sadhana. At her home, Kapoor is known as Lolo informally.

Karisma Kapoor claims that the name Lolo came about as a result of her mother making a stray comparison to the Italian actress Gina Lollobrigida. Her paternal and maternal grandparents, who migrated to Bombay for their cinema careers prior to India's partition, were both from Peshawar, Lyallpur, and Karachi, respectively. On her mother's side, Kapoor is of Sindhi Hindu and British ancestry, and her father is of Punjabi Hindu ancestry.


Karisma Kapoor's Family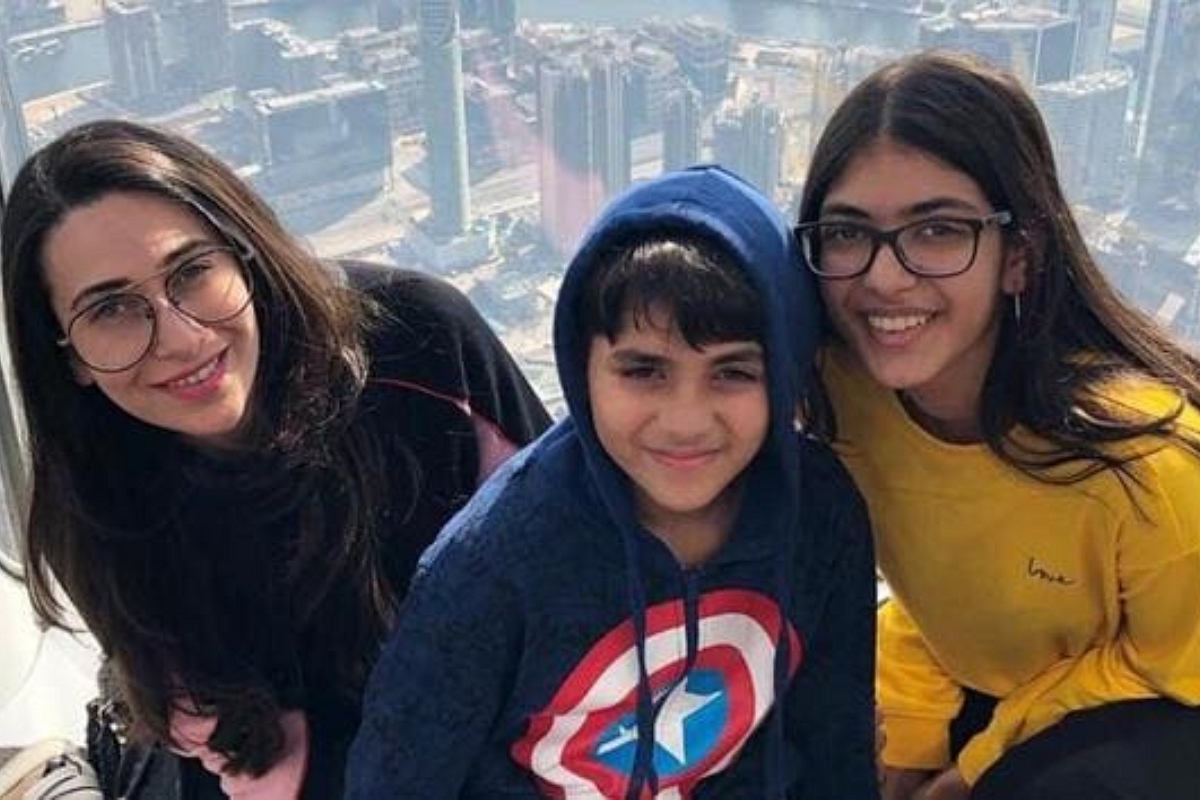 Karisma Kapoor wed industrialist Sunjay Kapur, the CEO of Sixt India, on September 29, 2003, in a prominent Sikh ceremony at her family's Mumbai house, Krishna Raj Bungalow. Samaira, a daughter, was born to the couple in 2005, and Kiaan, a son, was born in 2010. The couple decided to divorce by mutual consent in 2014. Their divorce was finalized in 2016. Karisma raised her children as a single mother.

Karisma Kapoor's personal life was difficult, at least until her marriage to Sunjay Kapur ended, which was followed by a contentious custody dispute. Sunjay had, according to Karisma, attempted to coerce her into having sex with his pals. When she resisted, he thrashed her and even put a price tag on her for his friends to auction off. In addition, Karisma claimed that Sunjay had broken his financial promises; in response, Sunjay countered that Karisma had only married him for his wealth.

Karisma stated at one of the procedures that her then mother-in-law Rani had once given her a dress while she was pregnant. Sunjay requested Rani to smack Karisma after noticing that she couldn't fit inside the dress. According to Karisma, Sunjay turned to face his mother and suggested, "Why don't you simply slap her?"She further claimed that Sunjay led a philandering lifestyle that included cohabitating with a different woman. She stated that Sunjay was still having physical contact with his first wife when they were married and remembers his mother encouraging all of his wrongdoings.

In order to prove that the other party was an unfit parent, Karisma and Sunjay had to air their dirty laundry in front of the court in order to win custody of their children. In 2016, the two were granted a divorce, with Karisma receiving custody of Samaira and Kiaan Raj Kapoor. While Sunjay was permitted to make sporadic visits.

The pair had submitted applications to revoke their consent to it in November 2015. The divorce between the pair was finalized in 2016. Both sides made disparaging claims against one another during their bitter divorce. In addition, Karisma had accused Sunjay and his mother Rani of dowry harassment.
Karisma Kapoor's Affairs and Relationship
Ajay Devgn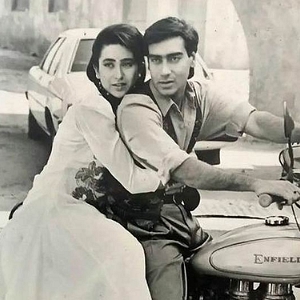 Karisma Kapoor's first notable coupling was with Ajay Devgn, her co-star in Jigar and Suhag. They reportedly became close and were really good friends while filming their movies.

The two began dating, but Karisma discovered that Ajay had been cheating on her with another co-star, Raveena. She always insisted that Ajay was only a close friend, although there was talk of an affair between them. Because of Ajay, Karisma and Raveena developed into arch rivals around that period, but Ajay dumped both of them in favor of Kajol, whom he ultimately married.
Abhishek Bachchan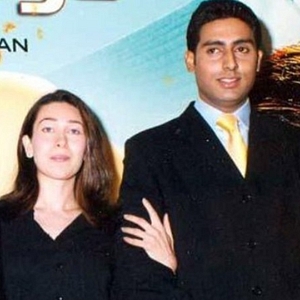 Few people are aware that Abhishek Bachchan and Karisma Kapoor dated for over 5 years before getting engaged and eventually breaking it off. Nikhil Nanda, the son of Ritu Nanda and Raj Kapoor, and Amitabh Bachchan's daughter, Shweta Bachchan Nanda, are blessedly wed. Karisma and Abhishek first came into contact at Nikhil and Shweta's wedding in 1997. The two quickly began dating. Being that Karisma was a well-known celebrity and Abhishek had just begun his career, it was simple for them to conceal their connection. Only then did Kareena, Karisma's younger sister, star in their first movie, Refugee in 2000, opposite Abhishek. In 2002, Karisma and Abhishek announced their engagement but later ended the relationship.

Both the Bachchans and the Kapoors never stated why they decided to call off the wedding, however, Jaya Bachchan did publicly admit that Abhishek was the only one who made the choice. In order to safeguard her daughter's future, it was also reported that Babita requested a prenup in which Amitabh agreed to transfer some of his wealth into Abhishek's name. The Bachchans did not agree with this condition, and Abhishek called off the wedding. Karisma married a wealthy man she found for her daughter Babita earlier than intended, in September 2003.
Karisma Kapoor's Struggle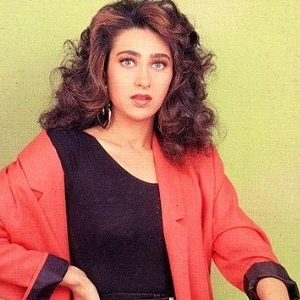 Karisma Kapoor is the daughter of the Kapoor family, the original dynasty of Bollywood, and was born into affluence. She has experienced her fair share of hardships, from making her Bollywood debut without a godfather to having her home destroyed by another lady to currently raising her children by herself. Life was never simple for Karisma Kapoor because her parents split up when she was a very young age, despite the fact that she was born into the Kapoor family to actor Randhir Kapoor. Babita Shivdasani, the mother of Karisma Kapoor, was a well-known actress in the 1960s and 1970s. Kareena, Karisma's younger sister, and her mother shared a home.

Babita raised both of her daughters by herself. Karisma once disclosed that in order to make ends meet, her mother had to sell her jewelry. Despite being the founding family of Bollywood, her family did not encourage her work. Apart from Karisma and Kareena, no other Kapoor daughter chose acting as a career because the family was adamant that women shouldn't work in the film industry, especially as actresses. Karisma Kapoor, was the first daughter of the Kapoor family to break the mold and become an actress in Bollywood. She caused a stir in the 1990s and early 2000s with her on-screen persona, grin, dance moves, and acting prowess.


Karisma Kapoor's Career
Prem Qaidi(1991)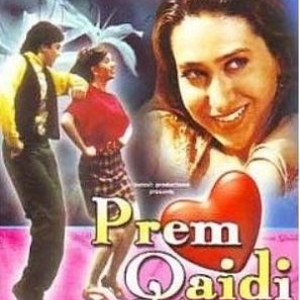 In 1991, at the age of sixteen and a half, Kapoor made her acting debut in the romance drama Prem Qaidi alongside Harish Kumar, who was also making his acting debut. After its initial run, the movie had a mediocre box office performance and earned mixed reviews from reviewers. Taran Adarsh of Bollywood Hungama called Kapoor's acting mechanically.

The first five films Kapoor released the next year—Police Officer, Jaagruti, Nishchaiy, Sapne Sajan Ke, and Deedar—failed commercially. Her first two collaborations with Salman Khan were Jaagruti and Nishchaiy, while her first one with Akshay Kumar was Deedar. She then appeared in the romance drama Anari (1993) and the action drama Jigar (1992), both of which were commercial successes and among the highest-grossing movies of all time.
Coolie No. 1(1995)
In David Dhawan's popular comedy film Coolie No. 1, Kapoor plays Malti, a wealthy woman who marries a lowly coolie (played by Govinda). The film received favorable reviews and became a commercial hit, earning 911 million ($12 million) in India. She later reflected on her early professional difficulties by saying: When I initially entered the industry, things were made harsh for me. I don't claim to have been picked out. Every star child, in my opinion, must experience this. Everyone treated me so unfairly.
Raja Hindustani(1996)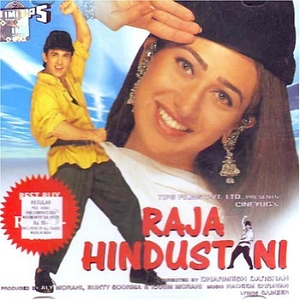 In Dharmesh Darshan's Raja Hindustani, opposite Aamir Khan, Kapoor played the female lead. The success of the film established Kapoor as a leading actress in Hindi cinema and signaled a key turning point in her career.

The movie was the highest-grossing movie of the year and she earned her first Best Actress award. With worldwide sales of $765 million (US$10 million), Raja Hindustani was not only the largest economic triumph of 1996 but also one of the most successful movies ever made in India.

Judwaa(1997)
In 1997, Kapoor and David Dhawan collaborated on two films: the comedy Judwaa (starring Salman Khan and Rambha). The plot of the former, which is about twin brothers who have split apart at birth and later reunite, was similar to that of Gopi Kishan. Khan's characters' love interests were portrayed by Kapoor and Rambha. It had a mediocre level of critical and financial success.

Dil Toh Pagal Hai (1997)
Dil To Pagal Hai, a musical romance directed by Yash Chopra, was the fifth and last release of 1997 for Kapoor. The movie, in which Shah Rukh Khan, Madhuri Dixit, and Akshay Kumar also appear, tells the love lives of a group of musical dancers. Nisha, a vivacious dancer who secretly falls in love with her best friend (played by Shah Rukh Khan), was a supporting character played by Kapoor.

She brought her and the girl he loves together (played by Madhuri Dixit). After several prominent actresses of the day turned down the role, Chopra picked Kapoor (after being impressed by her performance in Raja Hindustani) despite her initial reluctance. At the box office, Dil To Pagal Hai became a blockbuster and ended up being the year's highest-grossing movie. The National Film Award and Best Supporting Actress went to Kapoor for her performance.
Biwi No. 1(1999)
Her modest comeback in 1999 was successful since she appeared in the highest-grossing movies of the year. Kapoor acted in four blockbuster films. After that, she collaborated once more with Dhawan and Salman Khan for the romantic comedy Biwi No.1, in which she played Pooja, a woman whose husband has an extramarital affair with a model. The movie saw significant commercial success, and Kapoor's performance was praised by critics. Karisma may not appear like a mother of two children, but she continues to develop as an actress with each subsequent film, said Mohammad Ali Ikram of Planet Bollywood. For her performance in the movie, Kapoor was nominated for Best Actress at Filmfare a second time.
Fiza (2000)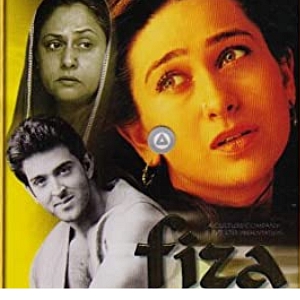 For playing the titular role of a girl looking for her brother in Khalid Mohammed's critically acclaimed crime drama Fiza, Kapoor got her second Filmfare Best Actress Award. She received a lot of praise for her work in the movie, and many critics praised her for having a wide variety of emotions.

In a favorable review of the book, Mimmy Jain of The Indian Express stated: This is a new Karisma and one that delivers a superbly flawless performance as the young girl who is tired of the uncertainty and disruption that her brother's disappearance has caused in her family's life, as the stubborn daughter who won't listen to her mother's plea to let her keep hoping for her son, as the determined sister who keeps on in her search for her brother despite all odds and then seeks to keep him on the right path. At the box office, the movie became a semi-hit after earning a total of 878 million (US$12 million) worldwide.
Zubiedaa (2001)
Karisma Kapoor received more praise from critics for her portrayal of a real-life actress in the biographical play Zubeidaa, 2001. The film, which was directed by Shyam Benegal, was based on the tragic life of actress Zubeida Begum, who wed Hanwant Singh, a Sikh. She was praised by The Tribune, which claimed that she has surpassed herself as the passionate, defiant, willful, and troubled Zubeidaa, the truly modern woman. In a conversation with Rediff, she stated: I have been here so long, I have done everything. lead roles, supporting roles, everything. How do I grow as a performer? If I keep doing commercial cinema, it will stagnate and I wanted to grow. She received praise for her performance and was nominated for Best Actress at the ceremony, winning Best Actress (Critics). The movie, which also starred Rekha and Manoj Bajpai, made about 239.552 million (US$3.1 million) globally.
Shakti: The Power (2002)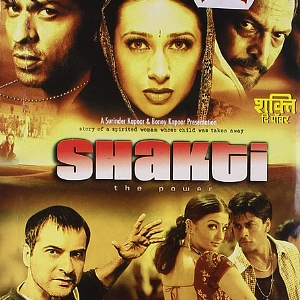 She then co-starred with Nana Patekar in the feminist drama Shakti: The Power as Nandini, a widow who, after her husband's passing, seeks to flee with her son from her in-laws, who are embroiled in feudal gang fights. The movie, a Telugu adaptation of Antahpuram from 1998, was inspired by author Betty Mahmoody's life. Taran Adarsh wrote in his review of Karisma Kapoor's performance in Shakti: The Power, which received critical acclaim, The power definitely belongs to Karisma Kapoor.

The actress offers all to the role of a vulnerable mother, demonstrating her skill as a performer as she breathes fire and venom to free her son from a despot's grasp. This performance, in which the performer portrays a wounded tigress, eclipses all others this year thus far. Kapoor was nominated for Best Actress at various award shows thanks to her performance in the movie, with Filmfare giving her the fifth nomination.
Other Movies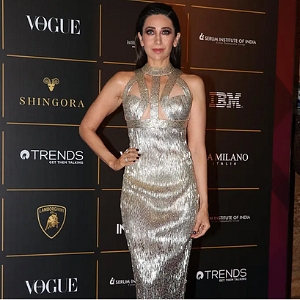 The plays Muqabla (the first of Kapoor's numerous collaborations with Govinda), Sangram, Shaktiman, and Dhanwaan were her subsequent four releases in 1993. All of these movies—with the exception of Muqabla—underperformed both critically and commercially. Four of Kapoor's nine 1994 feature releases—Prem Shakti, Dulaara, Andaz, and Aatish—were critical and box office duds. The comedy Raja Babu, starring Govinda and David Dhawan, was her first success that year. She played Madhubala, an elitist, conceited girl who breaks off her engagement when she learns that her fiance is illiterate. Following her role as the blind wife of Govinda's character in the popular action movie Khuddar, Kapoor acted alongside Salman Khan, Aamir Khan, and Raveena Tandon in the critically praised comedy film directed by Rajkumar Santoshi.


Haseena Maan Jaayegi, another movie directed by David Dhawan, demonstrated her success in comedy movies with a respectable box office performance. Kapoor worked with Rajshri Productions for the first time in the family drama Hum Saath-Saath Hain: We Stand United. With an ensemble cast that included Mohan Behl, Salman Khan, Saif Ali Khan, Tabu, and Sonali Bendre, the movie became one of the most successful Bollywood productions ever, grossing 817 million (US$11 million) globally. She became the most profitable actress of the year thanks to her final release of the year, Jaanwar, starring Akshay Kumar.
She then appeared in Indra Kumar's Aashiq in 2001, co-starring with Bobby Deol and Rahul Dev. The film garnered mixed reviews from critics but was a small success, earning over 260 million yen (US$3.4 million) domestically. Kapoor's subsequent film was the social drama Ek Rishtaa: The Bond of Love by Suneel Darshan. The movie, in which Amitabh Bachchan and Akshay Kumar also starred, became one of the year's biggest hits. Kapoor starred in Mere Jeevan Saathi in 2006; the movie had been shot and finished in 2003 but was three years late.


In addition, Kapoor has served as a celebrity brand ambassador for a variety of companies, such as Kellogg's, Crescent Lawn, Admix Retail, Danone, and Garnier Colour. For designers including Manish Malhotra, Arpita Mehta, and Vikram Phadnis, she walked the runway. Since the 1990s, Kapoor has taken part in numerous theatre productions and international tours. Alongside Arjun Rampal, Hrithik Roshan, Kareena Kapoor, and Aftab Shivdasani, The Heartthrobs: Live in Concert was presented all throughout the United States and Canada. In 2016, along with several other Bollywood actors, including Neil Nitin Mukesh, Sunil Shetty, Jackie Shroff, Sridevi, and Madhuri Dixit, Kapoor attended the Hiru Golden Film Awards in Sri Lanka as a special guest.
TV Shows and Cameos
In the Sahara One soap opera Karishma - The Miracles of Destiny, in which she played the dual roles of a grandmother and granddaughter, Karisma made her television debut in 2003. After the series' 260 episodes were completed in 2004, she took a break from acting full-time for a number of years. Alongside actor Arjun Rampal and director-choreographer Farah Khan, Kapoor started presiding over the fourth season of Nach Baliye in 2008 and continued overseeing Hans Baliye the following year. She also appeared in the 2007 movie Om Shanti Om's song Deewangi Deewangi, and in 2008, she appeared as a guest on the reality series Wife Bina Life (2010).


For her remarkable contribution to Indian Cinema, the contestants of Super Dancer pay her phenomenal tribute. In 2013, Kapoor made a surprise appearance in the title song of the anthology movie Bombay Talkies, which was created to celebrate the Hindi cinema industry turning 100 years old. Kapoor had a guest appearance in the romantic comedy Zero, which was directed by Aanand L. Rai, in 2019. Kapoor has completed production on the ALTBalaji online series Mentalhood as of March 2020.

Karisma Kapoor's Upcoming Projects
Karisma Kapoor is prepared to start a new project. Her forthcoming film, Brown, with director Abhinay Deo, has been revealed. The Bollywood actress shared the good news on her Instagram account. Brown was written on a clapper board that was shared by the Raja Hindustani actor. The actress captioned the image she posted on Instagram, To new beginnings, Brown. inside the caption. Based on the book City of Death, the movie via Abheek Barua.

The actress also disclosed that Surya Sharma, best known for Yeh Kaali Kaali Aankhein and Undekhi, will star alongside her on the big screen. Zee Studios will handle distribution while Abhinay Deo is in charge of the project. Abhinay Deo also shared his enthusiasm for Brown.

Karisma and her sister, the actress Kareena Kapoor Khan, are very close. They also have a close-knit group of friends that constantly support one another's business endeavors. Karisma's pals wished her well as she posted about her new project on social media. Her supporters praised the Bollywood star and said how excited they were for the new endeavor. Can't wait to see the magic, one of her admirers wrote.
Karisma Kapoor's Career Timeline
Karisma Kapoor's Net Worth
The best actress of the 1990s is regarded as Karishma Kapoor, an actress. Because of her beauty and performance, Karisma Kapoor captured the hearts of millions. People still have a soft spot for Karisma Kapoor (Karishma Kapoor). She worked such magic in his debut movie; as a result, he began receiving offers for several pictures. On the other hand, we discuss Karisma Kapoor's net worth today in honor of her birthday. She still has millions, and she drives multiple high-end vehicles. However, if we talk about Karisma Kapoor's net worth, it is 12 million Dollars or 87 crores. Let us inform you that performing and advertising are his sources of revenue. The Mercedes Benz S Class, Lexus LX 470, Mercedes Benz E Class, BMW 7 Series, and Audi Q7 are among the vehicles in Karishma Kapoor's collection.

Karisma Kapoor's Social work
Kapoor supports Salman Khan's philanthropic organization, the Being Human Foundation. Kapoor participated in the HELP! Telethon Concert in 2005, which raised money for the victims of the 2004 Indian Ocean earthquake among other Bollywood celebrities. Salman Khan, Kapoor, and a number of other Bollywood actresses participated in a charity fashion show at the HDIL India Couture Week in 2010. Kapoor served as a goodwill ambassador for Pinkathon 2012 to raise awareness of breast cancer. In 2013, Kapoor and Priyanka Chopra took part in a campaign to raise awareness of Indian females' rights.
Karisma Kapoor's Awards and Achievements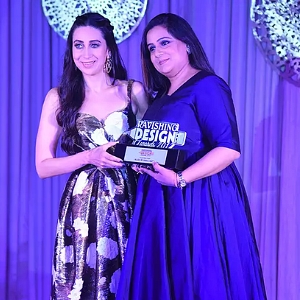 1997: Sansui Viewer's Choice Award for Best Supporting Actress; Dil To Pagal Hai
1997: FilmFair Awards for Best Actress; Raja Hindustani
1997: Bollywood Movie Awards for Best Supporting Actress- Dil To Pagal Hai
1998: Zee Cine Awards for Best Actor in a Supporting Role – Female- Dil To Pagal Hai
1998: National Film Awars for Best Supporting Actress- Dil To Pagal Hai
1998: FilmFair Awards for Best Supporting Actress- Dil To Pagal Hai
2000: Indo-American Society Young Achievers Award for Young Achiever Award
2001:FilmFair Awards for Best Actress- Fiza
2001:Bollywood Movie Awards for Best Actress-Fiza
2001: Zee Cine Awards for Zee Premiere Choice – Female- Fiza
2001: IIIFA Awards for Best Actress- Fiza
2001: Bengal Film Journalists' Association Award for Best Actress – Hindi Movies; Fiza
2001: Sansui Viewers's Choice Award for Best Actress Jury; Fiza
2002: FilmFair Awards for Best Actress (Critics)-Zubeidaa
2002: Smita Patil Memorial Award Receiver for Outstanding Contribution to Film Industry
2003: Bollywood Movie Awards for Most Sensational Actress- Shakti: The Power
2011: Hello! Hall of Fame Award for Most Stylish Woman of the Year
Karisma Kapoor's Interesting Facts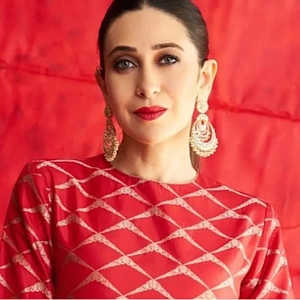 Babita Kapoor, Karisma's mother, gave her the nickname Lolo, after the famous American actress Gina Lollobrigida. But that's not all; Lolo is also named after a sweet dish that is known in Sindhi as loli.
Both of her breakout performances, in Raja Hindustani (1996) and Dil To Pagal Hai (1997), are what most people associate with Kapoor. Surprisingly, neither of these parts was initially written for her. The latter was offered to Raveena Tandon, Juhi Chawla, Kajol, Manisha Koirala, and Shilpa Shetty Kundra before Kapoor took it on and won a National Award for it. The former was intended for Aishwarya Rai Bachchan's acting debut.
She became a radio personality for radio station 92.7 FM after her success on film. The unique section, titled Big Memsaab, featured Kapoor discussing fashion and way of life.
Along with making a name for herself in the film industry, Kapoor was the first Bollywood celebrity to serve as a brand ambassador for Coca-Cola in India. She also appeared in the first Lux commercial to air internationally.
Like many other famous people, Kapoor changed the spelling of her name from Karishma to Karisma. Although it may seem like a minor distinction, Karishma is Sanskrit in origin and means miracle, but Karisma is Greek in origin and means favor or gift.
Social Media
Frequently Asked Questions