Babita Kapoor Biography, Movies, Age, Net Worth, Awards, Husband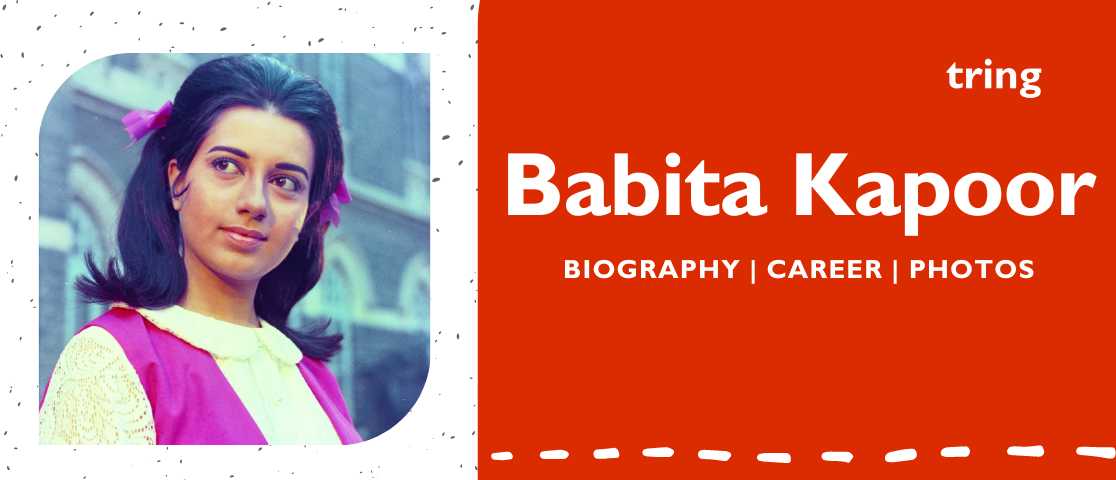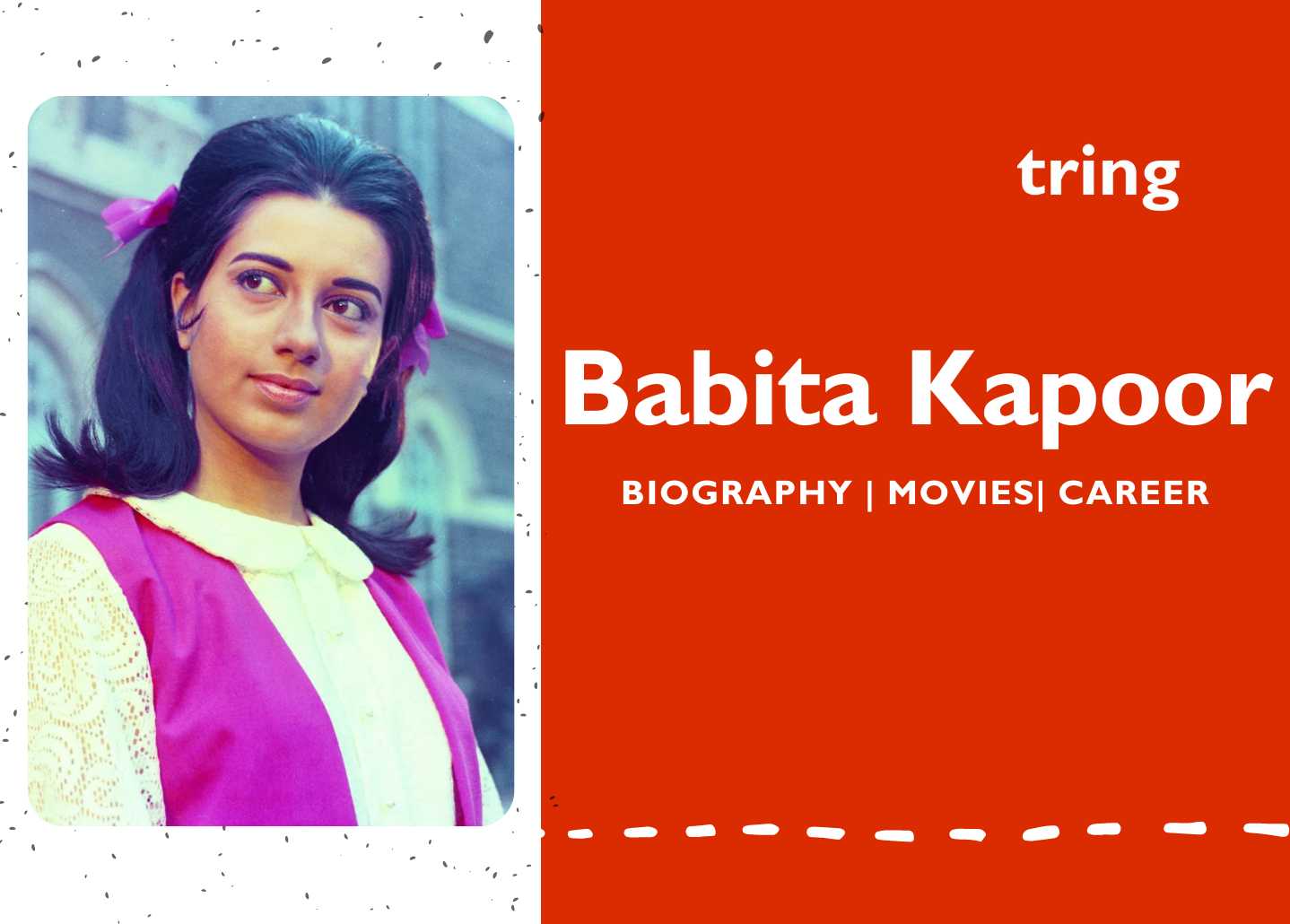 Babita Kapoor's Biography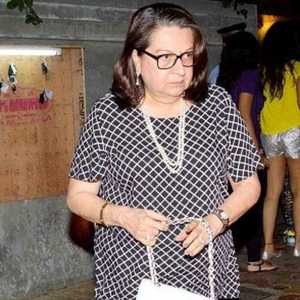 Babita Shivdasani-Kapoor, popularly known as Babita or Babita Kapoor, is a former Indian actress who worked in Hindi cinema. She is the first cousin of Sadhana Shivdasani, who is the daughter of actor Hari Shivdasani. Her breakthrough film was the successful drama Dus Lakh (1966), but it was the romantic thriller Raaz (1967), in which she co-starred with Rajesh Khanna, that established her. From 1966 to 1973, she played the lead heroine in nineteen films.

After marrying actor Randhir Kapoor in 1971, she appeared in Jeet and Ek Hasina Do Diwane (both in 1972). Her subsequent release, Sone Ke Hath (1973), was a disappointment, and she opted to retire from the film industry. Karishma and Karishma are the couple's two daughters.


Babita Kapoor's Age
Babita Kapoor is aged 75 years old as of 2022. Babita Kapoor is born on 20 April 1947 in Karachi. Her zodiac sign is Taurus.

Babita Kapoor's Education
Babita Kapoor is High school graduate.

Babita Kapoor's Family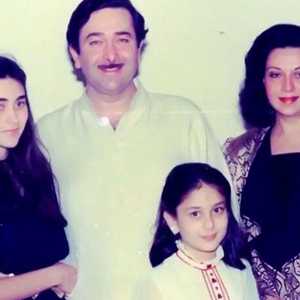 Babita Shivdasani was born in Karachi to actor Hari Shivdasani, who came from a Sindhi Hindu family that had resided in Bombay prior to and after India's partition, and a British Christian mother, Barbara Shivdasani. In the 1960s, her sister, Meena Advani, was her costume designer and was essential in her becoming a fashion icon.

Her sister is now the proprietor of Powermaster Engineers Private Limited and Power-master Tools Private Limited, following her marriage. Sadhana Shivdasani, the legendary actress, was her paternal cousin and contemporary.

Babita Kapoor Husband
Randhir Kapoor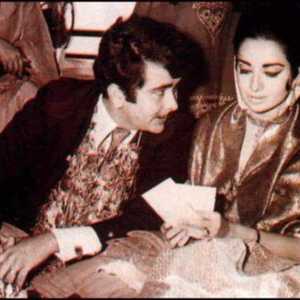 Randhir Kapoor was on the set of the film Sangam with his father, Raj Kapoor, in 1969. Babita was also present, and young Randhir had fallen head over heels for the doe-eyed beauty. They had met on the sets and subsequently began seeing each other on chupke chupke dates. Randhir Kapoor thought it would be ideal if Babita signed up for a film in which he is also acting. Randhir could only introduce the love of his life to the Kapoor family in this manner.

Randhir and Babita wedded in a Punjabi wedding at the Kapoor residence on November 6, 1971. The problems began in 1981, when their second child, Kareena Kapoor, was born, as financial difficulties began to strain Randhir and Babita's marriage. Randhir Kapoor was labelled a flop hero by the mid-1980s. By that point, he had become an alcoholic and had abandoned his acting career. Finally, in 1987, Babita chose to divorce Randhir. The news had spread like wildfire and caused a media frenzy.

Babita was serious about breaking up with Randhir by 1988. Randhir had gone to live with his parents after she had asked him to leave her flat. Babita had remained in her apartment with Karisma and Kareena. Babita had remained strong for the next few years, rather than complaining about her failing marriage. Babita had almost no touch with Randhir when she was assisting Karisma and Kareena with their careers.

However, they began with limited communication in the early 2000s, and by 2007, after 19 years apart, the estranged life partners had buried their disagreements and started over. Both Karisma and Kareena had been anticipating this moment. Randhir and Babita continue to live apart, although the animosity between them has eased.
Babita Kapoor's Movies
Dus Lakh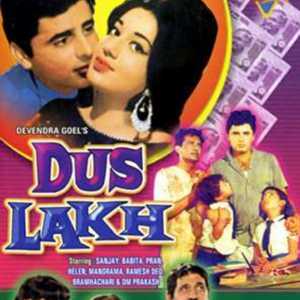 Devendra Goel directed the film Dus Lakh. Ravi composed the music. Sanjay Khan, Babita, Helen, Pran, Om Prakash, Manorama, Ramesh Deo, Seema Deo, and Neetu Singh were among the cast members. This film marked Babita's acting debut. In 1967, Om Prakash received the Filmfare Award for Best Comedian, and Asha Bhosle received the Filmfare Award for Best Female Playback Singer for the song Garibon ki Suno from this film.


The plot of the film centres around how a family's circumstances change after they inherit 10 lakh rupees as the sole beneficiary following the death of Gokulchand's (Om Prakash) brother, who is a father of two children. Manohar (Ramesh Deo), his oldest son, is married to Devki and has two children (Munna and Roopa- infant Neetu Singh) (Seema Deo). His younger son Kishore (Sanjay Khan) is happily married to Rita (Babita).

After inheriting ten lakhs, Gokulchand travels on a vacation to Kashmir, where he is captured by two foreigners, Jerry (Pran) and Mrs Little (Manorama), who pretend to be in love with him in order to steal his money.
Hasina Maan Jayegi
Prakash Mehra directed the 1968 Hindi film Hasina Maan Jayegi. Shashi Kapoor, Babita, Ameeta, Yunus Parvez, and Johnny Walker feature in the film. Kalyanji Anandji's music for the film is highly noteworthy, with the melodic Rafi-Lata duet Bekhudi Mein Sanam being the most popular of them all. In 1968, the film ranked ninth in box office receipts. The film's production began with the song O Dilbar Janiye in the now-defunct Roop Tara studio.

Archana (Babita) and her widowed father relocate to a new city. In college, she meets Rakesh (Shashi Kapoor), the son of her father's friend, who teases her often. She intends to speak to the principal about him, but she accidentally talks about Kamal (Shashi Kapoor), who looks precisely like Rakesh.

Kamal is an orphan who is a good person. She later sees her error, and Kamal and Archana become friends. Rakesh, on the other hand, wants to marry Archana and constantly tries to get in their way. Finally, Archana obtains her father's permission to marry Kamal.
Ek Shrimaan Ek Shrimati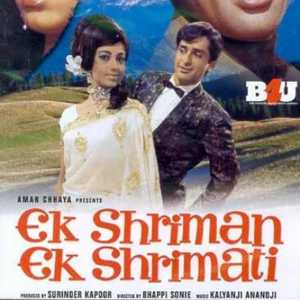 Shrimaan Ek Shrimaan Surinder Kapoor produced and directed the 1969 Indian Bollywood film Ek Shrimati. Shashi Kapoor and Babita play crucial parts. Shriman Ek Pritam (Shashi Kapoor) and Deepali are the main characters in Ek Shrimati (Babita Kapoor). Pritam falls for Deepali, who has already decided to marry Ajit (Prem Chopra). Pritam gains the favour of Deepali's uncle (Om Prakash) through a series of amusing interactions. Pritam soon wins Deepali's love with the help of her uncle.

Anmol Moti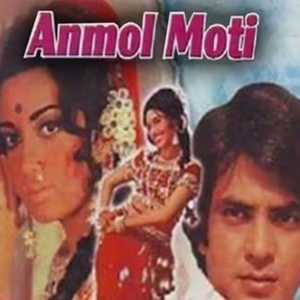 Anmol Moti is a 1969 Indian action film produced and directed by S.D. Narang under the auspices of Narang Films. Ravi provided the music for the film, which starred Jeetendra and Babita. The video begins in a community of traditional sea divers who specialize in extracting pearls. Gokul (Jayant), their chief, is selfless; he marries his son Manik (Jagdeep) to Lakshmi (Veena) and goes on a journey.

The following day, Manik joins their profession for the first time and obtains a valuable pearl. He tragically dies while being cornered by an octopus. Lakshmi later dies after giving birth to a baby girl named Roopa. As soon as the government seals the extraction of marine pearls. As a result, Gokul bestows villagers who become fishers.

Kal Aaj Aur Kal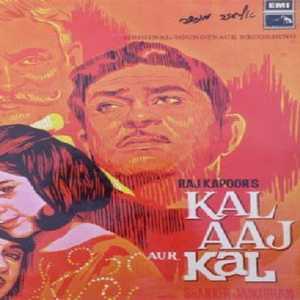 Kal Aaj Aur Kal is a 1971 Indian Hindi-language film directed by Raj Kapoor's son Randhir Kapoor. The appearance of three generations of the famed Kapoor family is the film's selling point. Prithviraj Kapoor, Raj Kapoor, Randhir Kapoor (in his acting debut), and his real-life wife-to-be Babita feature in the film. The title alludes to an ideological battle between three generations: Kal (representing the past), Aaj (representing the present), and Kal (representing the future) (Youth – representing the future).

Ram Bahadur Kapoor's father is Diwan Bahadur Kapoor (Prithviraj Kapoor) (Raj Kapoor). Rajesh (Randhir Kapoor), Ram's son who was sent to London for further studies, returns to India. Rajesh's marriage will be completed, Diwan Bahadur has promised his childhood friend.

Ek Hasina Do Diwane
Ek Hasina Do Diwane is a 1972 Hindi-language romance film directed by S. M. Abbas and produced by Kantibhai Zaveri under the R. G. Films label. It stars Jeetendra, Babita, and Vinod Khanna in major roles, while Kalyanji-Anandji composed the music. Amar, who is orthodox, and Prakash, who is flirty, are close friends. Prakash has feelings for a foreign-returned rose named Neeta.

He wants Amar's assistance because he is hesitant to declare his feelings for Neeta, and he, too, loves her. Despite her father's opposition, Neeta supports Amar. Finally, Neeta refuses to divorce and begs forgiveness when Prakash reforms and begs forgiveness as well. Finally, the film concludes on a cheerful note with the couple's reunion.

Babita Kapoor's Career Timeline
Babita Kapoor's Networth
At the age of 75, film actress Babita Kapoor has a net worth of $1-5 million. Babita Kapoor made her fortune as a professional film actress.

12 Interesting facts about Babita Kapoor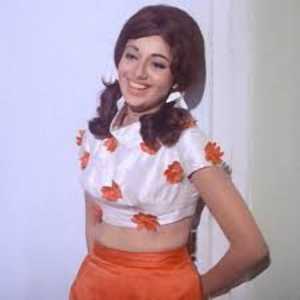 Babita Kapoor is the actress Sadhana's niece and the daughter of actor Hari Shivdasani.
Her aunt 'Sadhana' inspired her to pursue a career as an actor. Sadhna and Babita, on the other hand, never spoke to each other due to familial concerns.
In her brief but spectacular career, Babita Kapoor appeared in nearly 19 films with almost all of the top actors of the time.
Ramesh Sippy's film 'Andaaz' could be Babita's debut. Her father declined the offer because she had to portray a widow, and he did not think the part was appropriate for his daughter's debut.
'Raaz' (1967) was both Babita and Rajesh Khanna's debut film, however her film 'Dus Lakh' (1967) debuted before 'Raaz' and subsequently became a bigger success than 'Raaz'.
Farz (1967), in which she co-starred with Jeetendra, was her most successful film.
She left acting in the height of her career after marrying her then-boyfriend 'Randhir Kapoor,' whose family did not approve of her continuing to perform in films after marriage.
Babita's most recent film was 'Kal Aaj Aur Kal' (1971). In the film, she collaborated with her future husband, father-in-law (late Raj Kapoor), and grandfather-in-law (late Prithvi Raj Kapoor).
Randhir Kapoor signed Babita for 'Kal Aaj Aur Kal' together with his father and grandfather to persuade them to marry.
Because she was unsure whether Randhir Kapoor's family would accept her, she issued him an ultimatum to marry her by February 1971 or end the relationship. Randhir, surprisingly, married her before the deadline.
Randhir Kapoor became an alcoholic as a result of his cinematic failures. Babita and Randhir Kapoor divorced in 1988 as a result of his addiction and risky behaviour. They never divorced, though, and they engage in all family activities as a couple.
Despite her family's opposition, Babita was the first of the ladies in the family to insist that her daughters pursue acting as a career.
Babita Kapoor's Profile Summary
Frequently Asked Questions