Rajesh Khanna Biography, Movies, Age, Net Worth, Awards, Birthday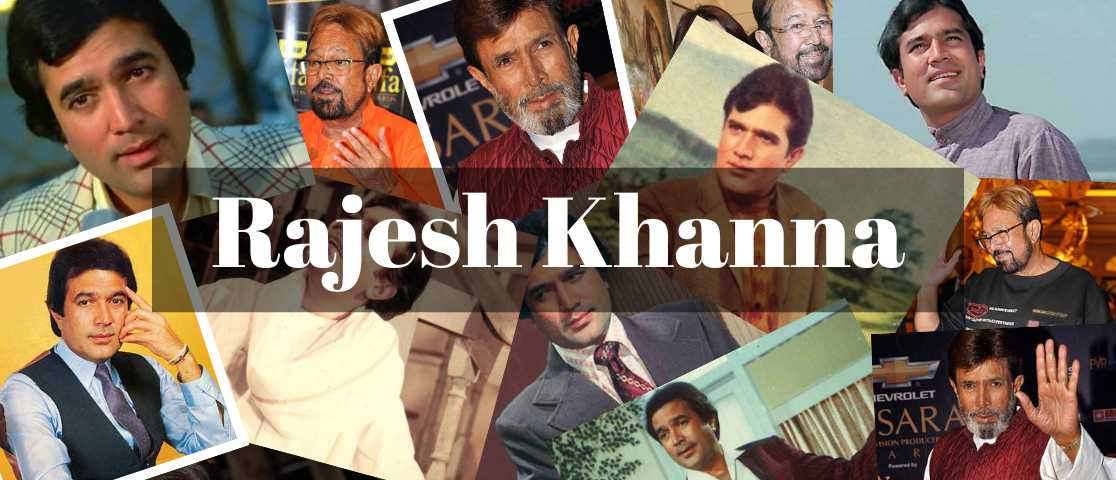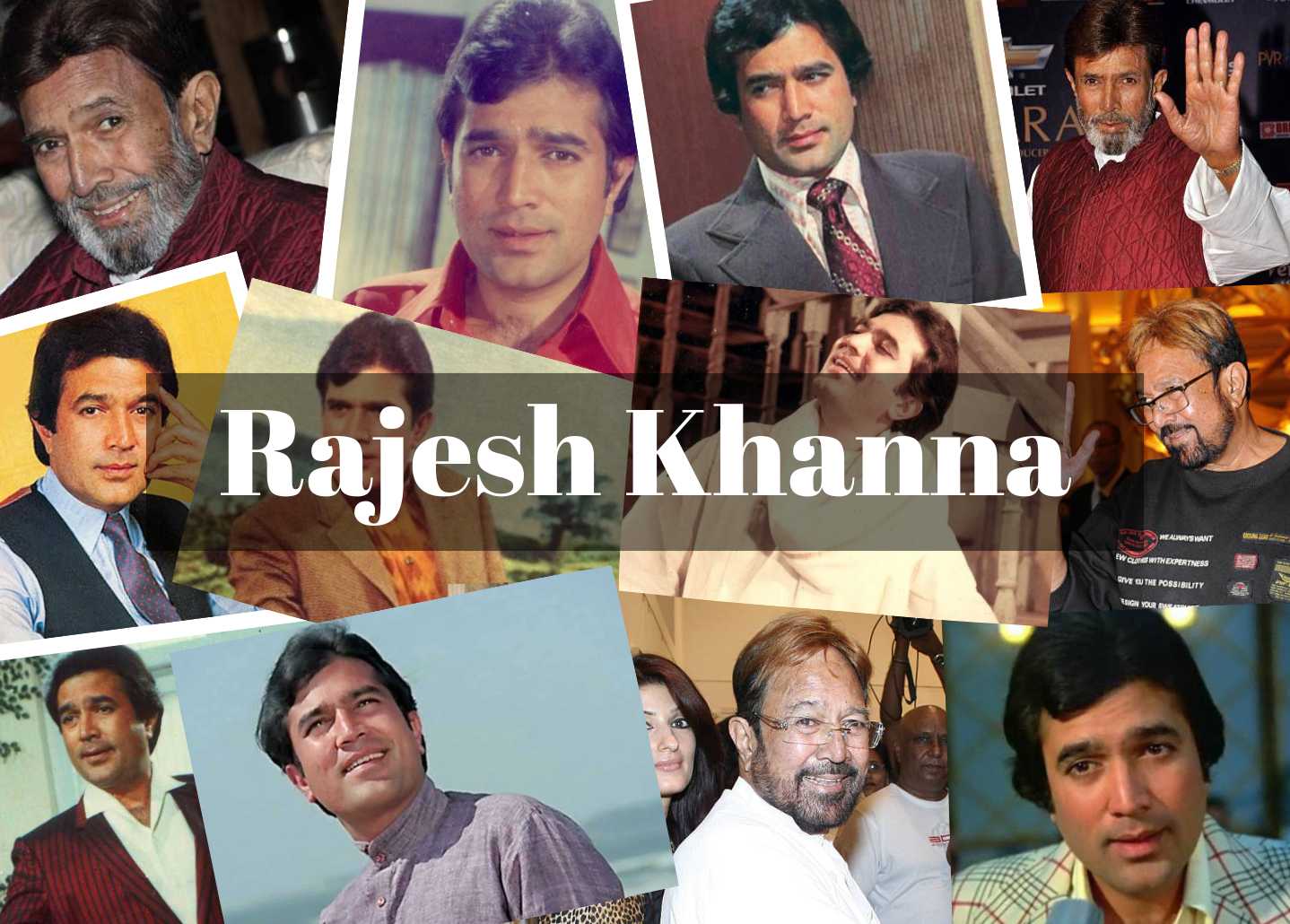 Rajesh Khanna's Biography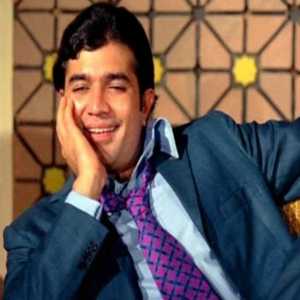 Rajesh Khanna was a Hindi film actor, film producer, and politician from India. Between 1969 and 1971, he was known as the First Superstar of Hindi Cinema, has acted in a record 15 single hero hit films. Throughout the 1970s and 1980s, he was the highest-paid actor in Hindi cinema. He has received four BFJA Awards and five Filmfare Awards, and he was posthumously given the Padma Bhushan, India's third-highest civilian honour, in 2013.

Khanna died on July 18, 2012, following a brief illness. The Prime Minister of India honoured him with a stamp and a statue in his likeness, as well as renaming a road after him. Yasser Usman's book Rajesh Khanna: The Untold Story of India's First Superstar was published by Penguin Books in 2014. Narayanan Subramanian's biography Rajesh Khanna: The Most Versatile Superstar Actor of Hindi Cinema was published in 2022.
Khanna was honoured with a one-kilometer fitness trail in Lajpat Nagar National Park in 2018, which was opened by his wife Dimple Kapadia. Know more facts about Rajesh Khanna's Age, Family, Biography, Relationships, and Career. Keep reading more to get interesting about Rajesh Khanna


Rajesh Khanna's Age
Rajesh Khanna was aged 69 years old at the time of his death. He was born on 29 December 1942. He died on 18 July 2012. His zodiac sign is Capricorn. His birthplace is Amritsar, Punjab.

Rajesh Khanna's Education
He went to St. Sebastian's Goan High School with his friend Ravi Kapoor, who went by the stage name Jeetendra later in life. Khanna progressively developed an interest in theatre, performing in numerous stage and theatre productions during his high school and college years, and winning numerous prizes in inter-college drama competitions.

From 1959 to 1961, Khanna attended Nowrosjee Wadia College in Pune for his first two years of Bachelor of Arts studies.Khanna later attended K. C. College in Mumbai, while Jeetendra attended Siddharth Jain College. Khanna helped Jeetendra prepare for his first film audition. When Khanna's uncle KK Talwar decided to enter the film industry, he changed Khanna's first name to Rajesh.

Rajesh Khanna's Family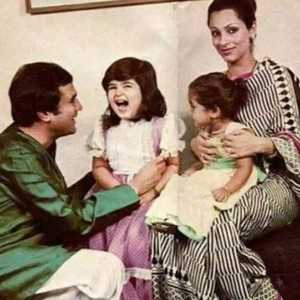 Chunnilal Khanna and Leelawati Khanna, relatives of his biological parents, adopted and nurtured him. His father had moved from West Punjab to Amritsar's Gali Tiwarian. Lala Hiranand Khanna and Chandrani Khanna were his biological parents

Rajesh Khanna and Dimple Kapadia had two daughters from their marriage. Twinkle Khanna was born on December 29, 1974, while Rinke Khanna was born on July 27, 1977. Rajesh Khanna's oldest daughter is an actress and interior decorator who married Bollywood's famous actor Akshay Kumar in 2001 and has two children, one son, and one daughter. Furthermore, Rajesh Khanna's younger daughter, who is married to investment banker Samir Saran, is an actress.
Rajesh Khanna's Girlfriends
Anju Mahendru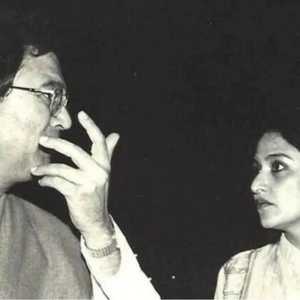 Anju Mahendru is a model, actor, and fashion designer from India. Rajesh Khanna was already a superstar while Anju was attempting to create a name for herself in the industry. Although little is known about how the two met, their love is regarded as pure and real. During their early years together, the two supported one another from the inside out. Anju was a committed girlfriend, and Rajesh didn't mind lavishing his wealth on her. Rajesh and Anju reportedly had a live-in relationship for seven years, from 1966 until 1972.

Anju's mother wanted Khanna to marry her daughter as soon as possible because he was a well-known actor in the industry, and Khanna desired the same. However, due to Anju's refusal to marry, Rajesh ended their relationship in 1972. Rajesh Khanna married Dimple Kapadia before her debut, Bobby, in 1973, a year after his breakup. According to rumours, it was Rajesh who entirely wrecked Anju's profession following their breakup, and things became so bad that Rajesh purposefully redirected his baraat to pass in front of Anju's house. Anju and Rajesh had not spoken to one another in 17 years, until 1988!
Rajesh Khanna wife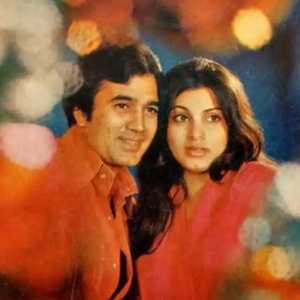 Dimple Kapadia, like many other admirers, was a tremendous fan of the actor. When Rajesh Khanna found out about Dimple's break-up and obsession with him, he wasted no time in proposing marriage to the actress, despite the fact that she is still in her teen years. Dimple Kapadia was overjoyed by her favourite actor's proposal, which she gladly accepted.

So the stage was prepared, and the whole film industry was invited to Rajesh and Dimple's wedding. Every news outlet covered their wedding extensively. After all, it was the wedding of one of the industry's best actors. The couple's age disparity, however, stunned everyone. Dimple was only 16 years old when she married Rajesh, who was 15 years her senior! Rajesh was even said to have married the actress solely for attention.

The celebrity couple enjoyed their lavish wedding reception at the Hotel Horizon in Juhu, Mumbai. They later traveled on their honeymoon to Europe. Rajesh Khanna even planned a magnificent celebration for Dimple's 16th birthday at the prestigious Hilton Hotel.

But, as time passed, Kaka's stardom faded, as did their love for one other. The majority of his films bombed at the box office in the late 1970s and early 1980s. Despite this, Dimple remained by his side and supported him during the trying period till Rajesh fell in love with another young aspiring actress, Tina Munim.

That was the final straw in Rajesh and Dimple's marriage. Heartbroken, the actress left in 1984 and subsequently said that marrying the superstar was a mistake. Despite their separation, the pair did not complete their divorce processes. Despite Tina's repeated requests, Kaka did not divorce the actress because it would be detrimental to his kids Twinkle and Rinki Khanna, with whom he was very close.
Tina Munim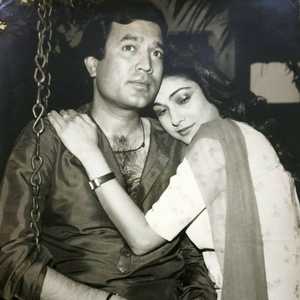 Tina Munim entered Rajesh Khanna's life while he was already married to Dimple Kapadia. That was the period in their relationship when things were not going well. Dimple Kapadia had no idea Tina Munim and Rajesh Khanna existed back then. According to reports, the two had become friends, with Dimple Kapadia visiting Rajesh Khanna on set and spending time with Tina Munim.

Rajesh Khanna and Tina Munim were quite close while filming their films and eventually fell in love. Tina Munim reportedly moved into Rajesh Khanna's bungalow as a part of their romance.

Rajesh Khanna stated in an interview, 'I married Dimple on the rebound, and Tina was a balm for my wounds.' Their relationship made headlines, and they were never shy about professing their feelings for one another. According to rumours, Rajesh Khanna showered lavish presents on his girlfriend Tina Munim.

Tina Munim and Rajesh Khanna had a good relationship till Tina Munim requested Rajesh Khanna to marry her. Rajesh Khanna then married Dimple Kapadia, and the couple never divorced. Tina Munim had one condition: she would not be with him till she married her. Tina Munim eventually left him.
Rajesh Khanna's Struggles
During the United Producers Combine Talent Hunt event (1965), Jatin used his well-modulated voice to engross the judges with each passing line as he presented a monologue during the finals, beating out 10,000 other competitors. Rajesh Khanna's troubles came to an end the day he signed a contract with the United Producers Combine.

With three failed films in a row and not-so-cute boy looks, Khanna's career could be ending right in front of his eyes. 'Most filmmakers believed Khanna's off-screen problems permeated his work. He was popular enough to get jobs, but his failures reduced him to a second-tier celebrity. Rajesh and his films had stopped making history. Rajesh Khanna died today after years of loneliness and an inability to kick his drinking habit.
Top 10 movies of Rajesh Khanna
Ittefaq (1969)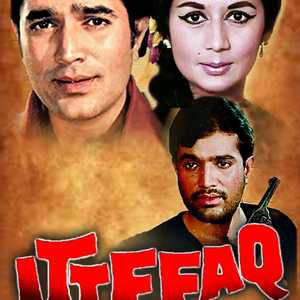 This film, directed by Yash Chopra, received critical accolades for its acting and plot. Dilip Roy plays Rajesh Khanna, a painter on trial for the death of his wife. The film stars Nanda and Rajesh Khanna in the key roles, with Sujit Kumar, Bindu, Madan Puri, and Iftekhar in supporting roles. Salil Chowdhury composed the music.

The movie was a 'semi-hit' at the box office. The story is based on the 1965 American film Signpost to Murder previously converted into the Gujarati drama Dhummas starring Sarita Joshi. It was the fourth Bollywood film (after Naujawan, Munna, and Kanoon) to feature no songs.
Aradhana (1969)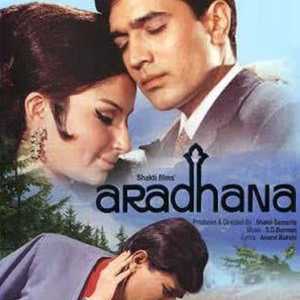 This film, directed by Shakti Samanta and starring Sharmila Tagore, was named the finest film of the year by the Filmfare Awards. Songs like Roop Tera Mastana and Mere Sapno Ki Rani came from it. Aradhana's enormous success spawned two remakes: the Tamil film Sivagamiyin Selvan (1974) and the Telugu film Kannavari Kalalu (1976). (1974).

This film is included in Rajesh Khanna's 17 consecutive hit films between 1969 and 1971, by adding the two hero flicks Marayada and Andaz to his 15 straight solo hits from 1969 to 1971. Aradhana was a box-office success in both India and the Soviet Union. The film's concept was inspired by the 1946 film To Each His Own.
Sachaa Jhutha (1970)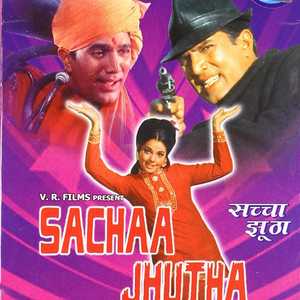 The film was directed by Manmohan Desai and was a box-office success. Rajesh Khanna plays an honest villager who has a look-alike and is a thief in the film. The film was considered a smash hit after being the year's second-highest-grosser. Rajesh Khanna's performance was critically lauded, and he received the Filmfare Best Actor Award in 1971.

It was recreated in Tamil as Ninaithadhai Mudippavan (Finishes everything he thinks), with M. G. Ramachandran reprising Rajesh Khanna's roles and M. N. Nambiar replicating Vinod Khanna's roles, and was released in 1975. Mutthanna (1994), starring Shiva Rajkumar, was a Kannada remake of the film. Kannada is the language. The scenes are identical to those in the Tamil film.
Haathi Mere Saathi (1971)
According to box office earnings, Haathi Mere Saathi was the biggest hit of 1971, and it was a favourite of kids in the early 1970s. The film, directed by M A Thirumugham, is regarded as one of Rajesh Khanna's biggest-ever hits. The highest-grossing Indian film in 1971 was Haathi Mere Saathi. In India, the net income was 35 million, and the total domestic gross was 70 million (US$9.34 million), which is comparable to US$62 million (3.65 billion) after inflation.

In the Soviet Union, where it sold 34.8 million tickets in 1974, the film was an overseas smash. The film's foreign Soviet gross was 8.7 million rubles (US$11.54 million, or 93.5 million), which is equivalent to US$63 million (3.72 billion) when adjusted for inflation. The picture grossed a total of 16.35 crore (US$20.88 million) globally (including India and the Soviet Union), which is equivalent to US$113 million (737 crore) in 2017.
Kati Patang (1971)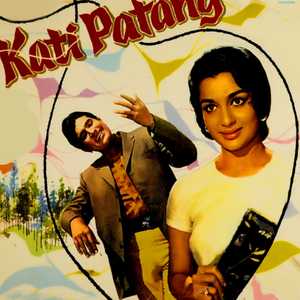 Rajesh Khanna plays Kamal Sinha in the film, alongside Asha Parekh. Shakti Samanta directed the film, which was the second of nine films in which Samanta and Rakesh Khanna collaborated. Superhit songs from the film include Yeh Jo Mohabbat Hai, Yeh Shaam Mastani, and Pyaar Deewana Hota Hai, Mastaana Hota Hai.

The performances of Parekh and Khanna were lauded by both the public and the reviewers. The film was one of Khanna's 17 straight hits between 1969 and 1971, and it was the second of four films in which he worked with Parekh. Later, the film was remade in Tamil as Nenjil Oru Mul (1981), and in Telugu as Punnami Chandrudu (1987). It is based on Cornell Woolrich's 1948 novel I Married a Dead Man, which was previously made into the 1950 film No Man's Land.
Anand (1971)
One of Kaka's most popular films stars Rajesh Khanna and Amitabh Bachchan in major roles, with Rajesh Khanna playing the title role. The film is directed by Hrishikesh Mukherjee and is about a cancer patient (Khanna) who believes in living life to the fullest. Several honours were bestowed upon the film, including the Filmfare Award for Best Film in 1972.
It was included in Anupama Chopra's book 100 Films to See Before You Die in 2013. Anand is one of Rajesh Khanna's 17 consecutive box office blockbusters between 1969 and 1971, along with the multistarrers Maryada (1971) and Andaz (1971). (1971).

The movie was a modest box office success. However, it has now developed a cult following and is regarded as one of the best Hindi films ever made. It was named one of the '25 must-see Bollywood movies' by Indiatimes. Anand is one of only two films in which Khanna and Bachchan have appeared together, the other being Hrishikesh Mukherjee's 1973 film Namak Haraam.
Amar Prem (1972)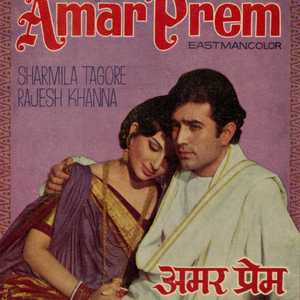 Shakti Samanta directed the film, which is based on the story Nishipadma by Bibhutibhushan Bandopadhyay and stars Rajesh Khanna and Sharmila Tagore. One of the highlights of this classic is the thought-provoking song Chingaari Koi Bhadke, composed by Anand Bakshi and sung by Kishore Kumar.

The movie depicts the decline of human values and relationships and compares it with an illustrious example of a boy's naive love for a local courtesan. The film is about a schoolboy who is abused by his stepmother and befriends a prostitute next door. The film stars Sharmila Tagore as a prostitute with a golden heart, Rajesh Khanna as a lonely businessman, and Vinod Mehra as adult Nandu, the little child for whom they both care.

The music was composed by R. D. Burman, and the songs were sung by notable playback singers such as Kishore Kumar, R.D. Burman's father S.D. Burman, and Lata Mangeshkar. The lyrics were written by Anand Bakshi.
Bawarchi (1972)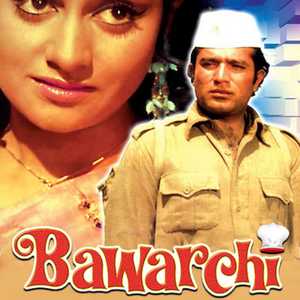 Hrishikesh Mukherjee directed this family comedy starring Rajesh Khanna and Jaya Badhuri. The plot revolves around Raghu (Rajesh Khanna), a young man who volunteers to work as a cook and is employed. Raghu quickly becomes the family's favourite, and narrative twists ensue.

The film was listed as the eighth top-grossing film of 1972. Khanna cited in an interview In 'Bawarchi' I did exactly the reverse of what Hrishida had made me do in 'Anand'. He let me interpret the role and play it on my own. I'd had enough intense roles, and 'Bawarchi' allowed me to interpret and portray the role the way I wanted. As a result, I let myself go.
Namak Haraam (1973)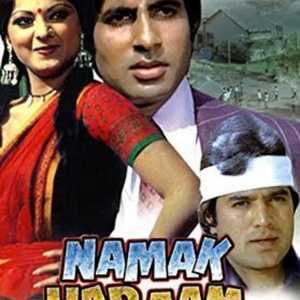 After Anand, this is Hrishikesh Mukherjee's second film with Rajesh Khanna. The most famous melodies are Diye Jalte Hai, Phool Khilte Hai, Nadiya se dariya, Dariye se sagar, and Main Shayar Badnaam, all sung brilliantly by Kishore Kumar and picturized on Rajesh Khanna.

The film was a box office smash, finishing as the fifth highest-grossing film of 1973. Unakkaga Naan is the Tamil remake of the film. The main premise of the film was based on a subplot from the 1967 Telugu film Prana Mithrulu, which was influenced by the storyline of the 1964 film Becket.
Hum Dono (1985)
Hum Dono is a 1985 Hindi film directed by B.S. Glaad and starring Rajesh Khanna and Hema Malini. R D Burman composed the music, and Kishore Kumar and Asha Bhonsle sang the songs. Raja (Khanna) realizes that his face resembles that of Dr. Shekhar, one of Bombay's highest-paid doctors. He manages to assume his post but soon realizes that Dr. Shekhar, too, has issues.

Rajesh Khanna's Career Timeline
Rajesh Khanna's Controversy
#MeeToo Movement
Sabeeha, who was only 15 years old at the time, accused him of inappropriate behaviour in 1986. Sabeeha was Amreeta's daughter, and she acted in films like Mere Mehboob, Tumsa Nahin Dekha, and Goonj Uthi Shehnai. Amreeta was the one who spoke out about her daughter's alleged harassment on the sets of Anokha Rishta, even claiming that the film's director nearly raped her daughter in a hotel room.

Rajesh Khanna was accused of something like this for the first time, and the stories remained restricted to gossip columns and nothing more. Rajesh Khanna was already well-known for marrying Dimple Kapadia when she was barely 16 years old. But the marriage fell apart, and it was reported that Dimple left Rajesh Khanna because he forbade her from resuming her acting career.
Rajesh Khanna's Networth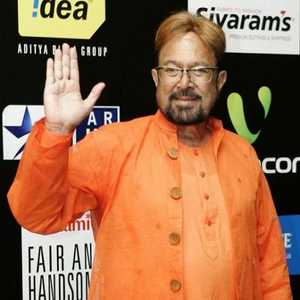 On July 29, 2012, it was claimed that India's first superstar Rajesh Khanna, who left behind massive property worth Rs 1,000 crores ($ 200 million) following his death, left nothing for his ex-wife Dimple Kapadia. Rajesh Khanna chose to write his final will and testament a fortnight before his death. Rajesh sensed that his life was coming to an end and hence prepared his will for the distribution of his money after his death. He has left everything to his two daughters, Twinkle Khanna Kumar and Rinke Khanna Saharan.

Rajesh Khanna was paid more than ten lacs for various films in 1970, then 20-27 lakhs in 1974-77, 30-57 lakhs in 1978-1982, then 50-70 lakhs from 1981 to 1989. During this time period, no other lead actor received a larger compensation.


Rajesh Khanna drove MG Magnette Mark IV, MG Midgit Sports Cars, and MG MGA Roadster 1600 models that his father had purchased in the late 1950s and early 1960s. Following his debut, he purchased a 1967 red Toyota Corona. After becoming a celebrity, his first car was a white Standard Herald purchased with his earnings in 1971, and after his marriage, he purchased a two-door Chevrolet Impala Convertible model in 1973, followed by a Lotus Elan Sport car (a limited edition car with only 25 cars made in the world) in 1978, after becoming a father of two daughters.


Rajesh later purchased a Mercedes Benz 220 Diesel in 1980 and a BMW vehicle in 1991. Later, in 2007, he purchased a metal blue Mercedes Benz 220 and drove it till his death. In May 2012, Rajesh Khanna gave his younger daughter Rinke a BMW with the proceeds from his Havells TV commercial.
Rajesh Khanna Death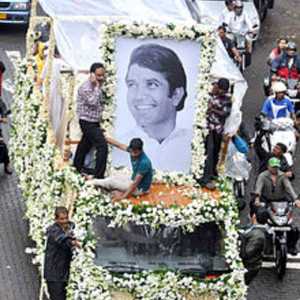 He died on July 18, 2012, at his Aashirwad house in Mumbai. According to sources, his health had been worsening since July 2011, when he was diagnosed with cancer.

Rajesh Khanna's Awards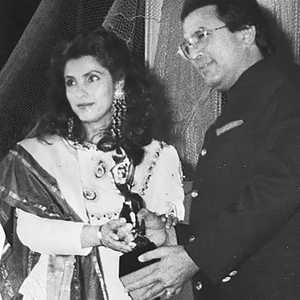 Rajesh Khanna won four Best Actor Awards in the Bengal Film Journalists' Association Awards and received 25 nominations.
Rajesh Khanna won three Filmfare Best Actor Awards, one Filmfare Special Guest Actor Award in 1973
Rajesh Khanna received a Filmfare Special Award in 1991, after 25 years in the Hindi film industry.
Rajesh Khanna received the Filmfare Lifetime Achievement Award at the 50th anniversary Filmfare Awards ceremony in 2005.
Rajesh Khanna also received the IIFA Lifetime Achievement award in 2009.
Interesting facts about Rajesh Khanna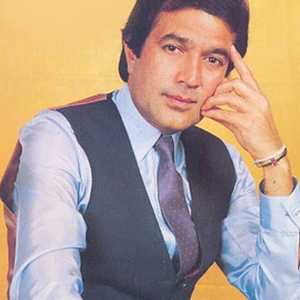 Rajesh Khanna was raised by his uncle instead of his parents. Rajesh Khanna's real name was Jatin Khanna, but he changed it at his uncle's request.
Rajesh is affectionately known as Kaka in the film industry. Along with this, when he was a superstar, there was a famous phrase - "Upar Aaka and Niche kaka".
Rajesh Khanna had 15 continuous solo superhit films between 1969 and 1971.
Rajesh Khanna was also a Lok Sabha Member in 1991.
Rajesh Khanna has appeared in over 180 films during his career in Bollywood. He made his Bollywood debut in 1966 with the film Aakhri Khat.
Rajesh Khanna moved to Mumbai with his family and lived in Mumbai Girgaum Chowpatty, where he completed his school and college studies. Ravi Kapoor was Rajesh Khanna's classmate (actor Jeetendra).
Rajesh Khanna's Profile Summary
Frequently Asked Questions