Twinkle Khanna | Movies, Age, Biography, Net Worth, Books

Violeena Vargav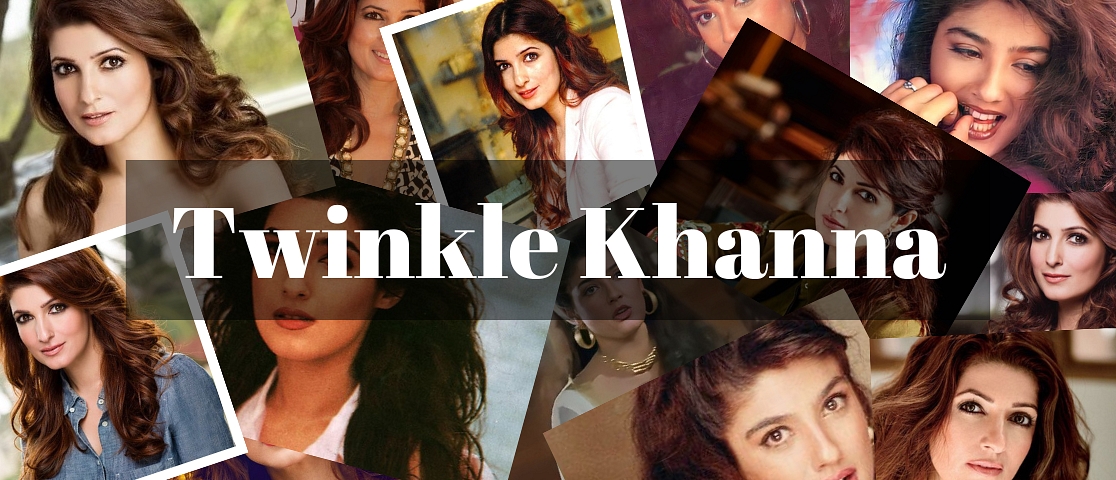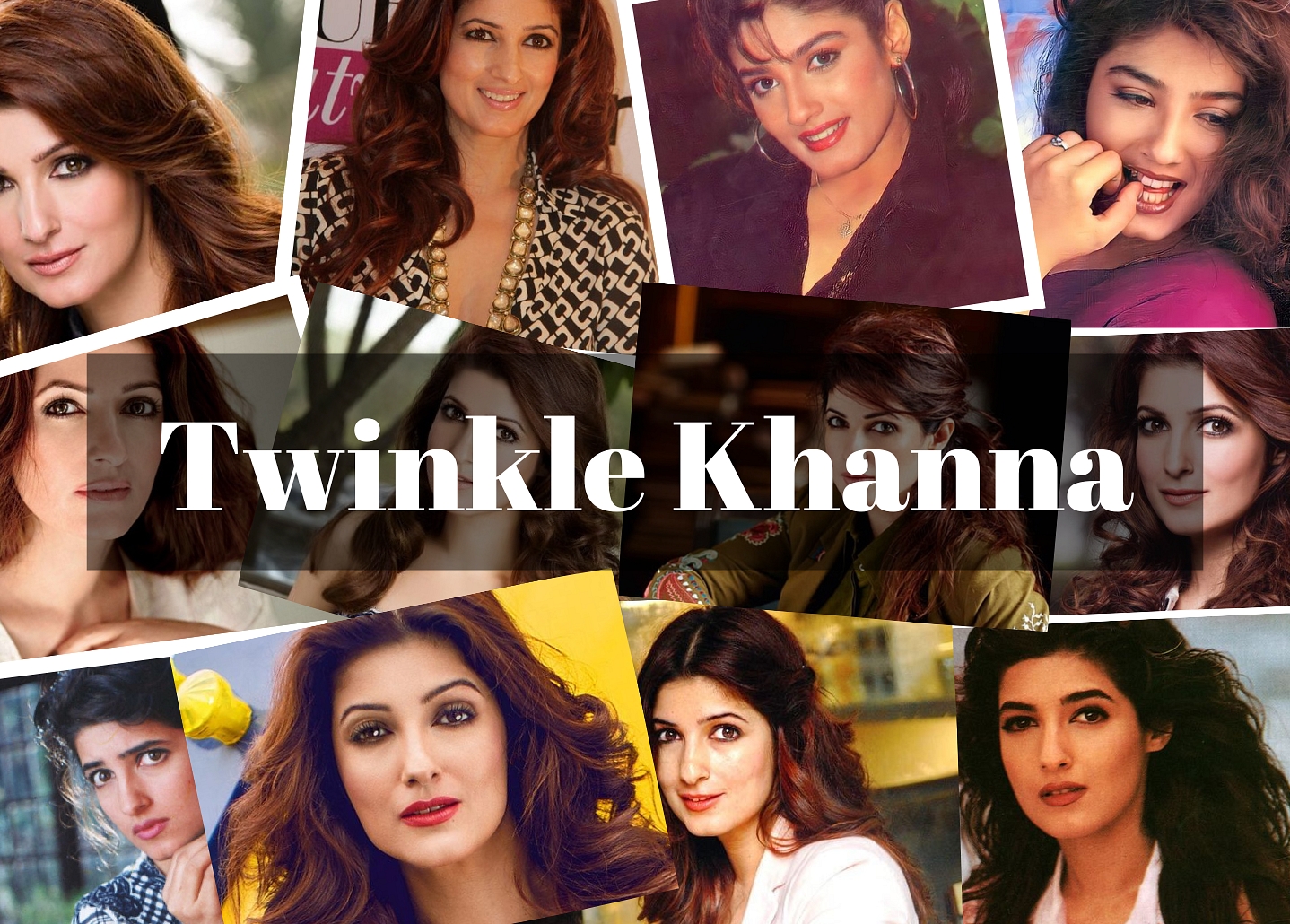 Twinkle Khanna's Age and Twinkle Khanna's Biography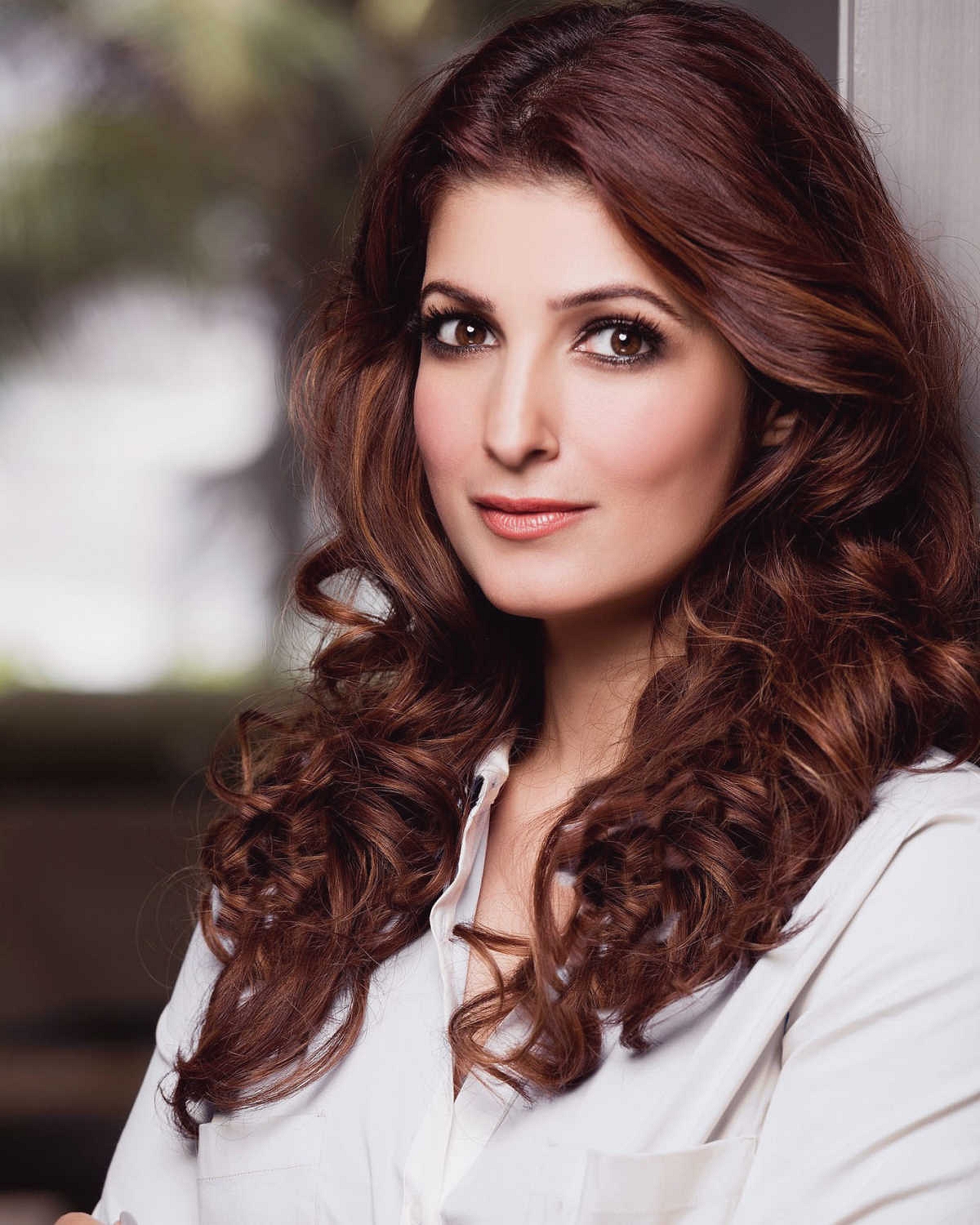 Twinkle Khanna is a famous Indian actress, author and film producer. Twinkle Khanna mainly appeared in the 90s films and was a popular face during that time. Twinkle Khanna, however, had a brief acting career. Actress Twinkle Khanna, who has appeared in movies like Mela among others, claims that her films should be outlawed and that no one should watch them. I have not given any hit film. Whatever films I have done should be banned. Most of the time, I pretend I have alzheimer's and I don't remember my film career and it makes me happy that ways.

Twinkle Khanna's birthday is on 29 December 1974. Twinkle Khanna is 47 years old as of 2022. Twinkle Khanna's birthplace is Mumbai, Maharashtra. Twinkle Khanna's zodiac sign is Capricorn. Twinkle Khanna's height is 1.63m or 5'4 in inches. Twinkle Khanna's debut movie was Barsaat in 1995.
In Rajkumar Santoshi's romantic comedy Barsaat, Khanna made her acting debut alongside Bobby Deol (1995). She got the Filmfare Award for Best Female Debut for her performance, and it did well at the box office, rising to the sixth-highest grossing movie of the year. After her first movie she went on to work in several movies one after another but could not gather positive reviews. Twinkle Khanna left the industry in 2001 after being married to Akshay Kumar, saying she was no longer interested in performing. Love Ke Liye Kuch Bhi Karega (2001), an adaptation of the Telugu film Money, was her last motion picture (1993). It was a mediocre box office performer and starred her opposite Fardeen Khan.

Get Personalised Gift Messages from Similar Celebrities and make your loved ones feel Special.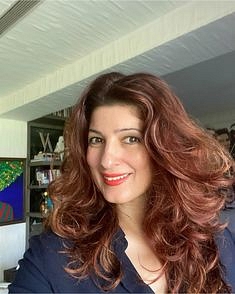 In 2002,Twinkle Khanna and her lifelong friend Gurlein Manchanda founded The White Window, their own interior design shop in Crawford Market, Mumbai. She spent two years working with an architect to master the techniques even though she doesn't have a professional degree.

Twinkle Khanna started her producing company Mrs. Funnybones Movies in December 2016, and it finally co-produced Pad Man. The movie eventually took up the prize for best film on other social issues at the 2018 National Film Awards. Khiladi 786 (2012), 72 Miles (2013), and Holiday: A Soldier Is Never Off Duty were all co-produced by Khanna (2014). Twinkle Khanna writes a weekly column for The Times of India and Daily News and Analysis. According to Penguin Random House, Khanna's novel Mrs. Funnybones debuted at number two on the Nielsen bestseller list in its first week of sales. More than 100,000 copies of Twinkle Khanna's second book, The Legend of Lakshmi Prasad, a collection of four short stories, were sold after its November 2016 release. According to Nielsen BookScan India, her most recent book, Pyjamas Are Forgiving (Juggernaut Books, 2018), which was published in September 2018, has elevated her to the position of highest-selling female author in India for the entire year.
Talk To Similar Celebrities
Twinkle Khanna's Family and Twinkle Khanna's Education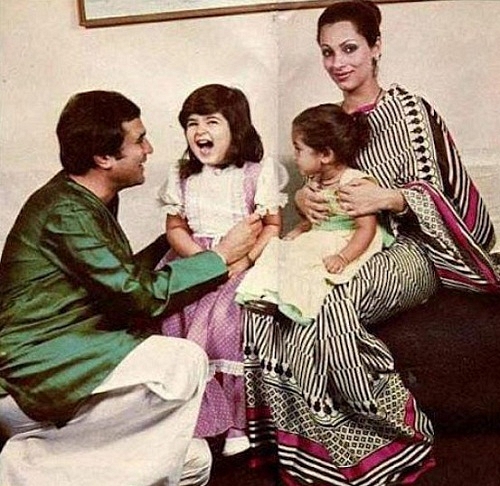 Twinkle Khanna's father is veteran actor Rajesh Khanna and Twinkle Khanna's mother is Dimple Kapadia who is also an actress. Twinkle Khanna share her birthday with Rajesh Khanna, her father. Her father Rajesh Khanna was born in Punjabi Khatri in Amritsar, Punjab, and came from a family of railway contractors. Her maternal grandpa was a Gujarati businessman named Chunnibhai Kapadia. She was Simple Kapadia's niece on her mother's side. Twinkle Khanna's sister's name is Rinki Khanna who also has acted in films.

Twinkle Khanna went to the Narsee Monjee College of Commerce and Economics and the New Era High School in Panchgani. She planned to become a chartered accountant after graduating from high school and took the entrance exam, but her parents insisted that she work in the film industry instead.
Twinkle Khanna's Marriage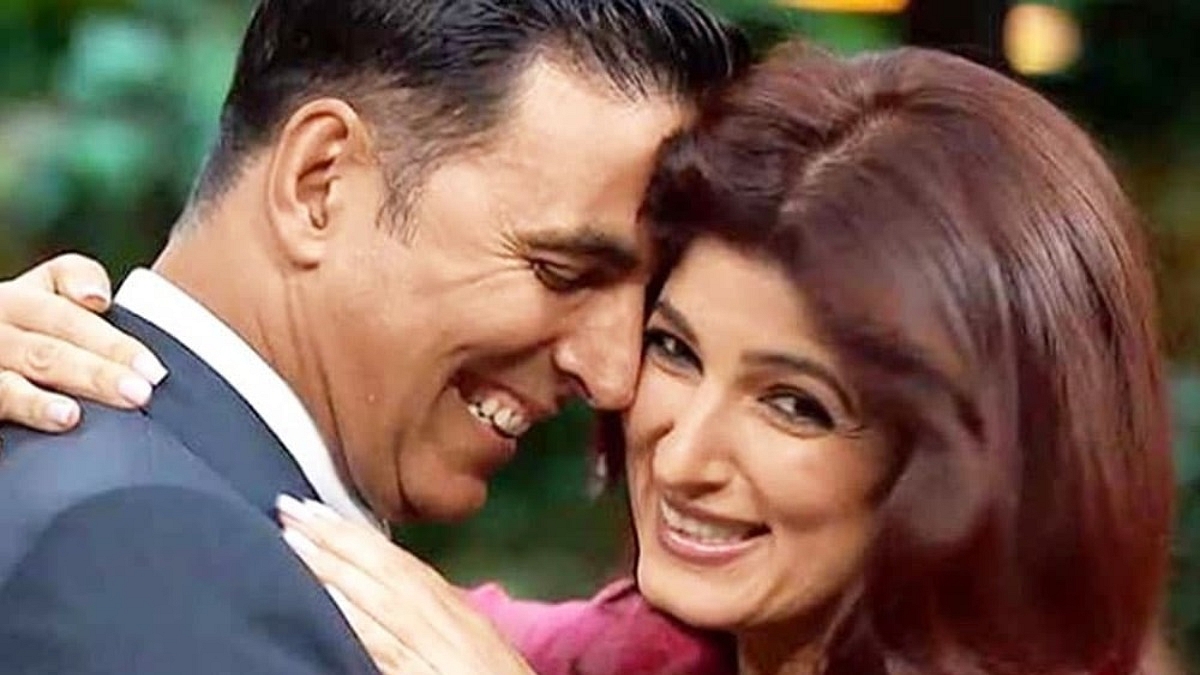 Twinkle Khanna's husband's name is Akshay Kumar. While participating in a photo shoot for Filmfare magazine, Twinkle Khanna first got to know Akshay Kumar. where Akshay fell head over heels for Twinkle Khanna. However, the two had truly fallen in love with one another while they were filming their movie, International Khiladi. It was almost ideal, in Twinkle's words. Twinkle was quite confident about her upcoming 2000 movie, Mela, according to Akshay. She informed him that she believed the movie would succeed and that if it didn't work out at the box office, she would marry him. Fortunately for them, the movie was a failure, and they were soon married.


On January 17, 2001, Akshay Kumar and Twinkle Khanna were wed. They've been married for 21 years at this point. Aarav, a son, and Nitara, a daughter, were born to the couple. Akshay Kumar frequently attributes Twinkle Khanna's success to her. They are one of the most coveted couples in the world of glamour. The age gap between Twinkle Khanna and Akshay Kumar is six years, but their personalities couldn't be more dissimilar.
Twinkle Khanna's Movies and Career
Twinkle Khanna made First Movie was Rajkumar Santoshi's romance Barsaat, co-starring Bobby Deol (1995). Dharmendra chose Khanna for the role, and before the movie's premiere, she committed to two other films. She won the Filmfare Award for Best Female Debut for her performance, and the movie did well at the box office, rising to the sixth-highest grossing position of the year. She starred opposite Ajay Devgn and Saif Ali Khan in Lawrence D'Souza's romance Dil Tera Diwana and Raj Kanwar's action movie Jaan the following year. Jaan did well at the box office while Dil Tera Deewana struggled. The New Straits Times' K.N. Vijiyan observed that Khanna does not appear like a conventional Hindi actress. According to Vijiyan's review of Dil Tera Diwana, Khanna looks pretty nice in all her sequences and she can act well, unlike her earlier movies. Uff! Yeh Mohabbat and Itihaas, two movies with her in them, were both released in 1997. These two movies did poorly at the box office.

Jab Pyaar Kisise Hota Hai, her sole film release in 1998, portrayed her as Salman Khan's love interest and was a commercial success. Khanna appeared in two action movies with Akshay Kumar: International Khiladi and Zulmi (both 1999). She portrayed a news reporter in the earlier film who develops feelings for a convict she interviews. Both had low box office results. The Telugu movie Seenu teamed her with Daggubati Venkatesh (1999).
In the 1999 film Baadshah, which starred Shah Rukh Khan as a detective, Khanna played the lead part. She costarred with Saif Ali Khan in Mahesh Bhatt's romance comedy Yeh Hai Mumbai Meri Jaan that same year. She appeared in Dharmesh Darshan's Mela alongside Aamir Khan (2000). Its plot was comparable to The Seven Samurai, and it earned an average amount at the box office. Khanna had a special appearance in Chal Mere Bhai (2000) in addition to playing the lead opposite Govinda in the comedy Joru Ka Ghulam. She appeared in Jodi No. 1, a comedy directed by David Dhawan (2001).

The film received negative reviews for her performance. In an interview, director Karan Johar said that he had originally intended for Khanna to play Tina in Kuch Kuch Hota Hai; but, when she declined, Rani Mukerji was chosen instead. She left the business in 2001 after being married to Akshay Kumar, saying she was no longer interested in performing. Love Ke Liye Kuch Bhi Karega (2001), an adaptation of the Telugu film Money, was her last motion picture (1993). It was a mediocre box office performer and starred her opposite Fardeen Khan.
Twinkle Khanna's Books
Twinkle Khanna's Book: Mrs. Funny Bones (2015)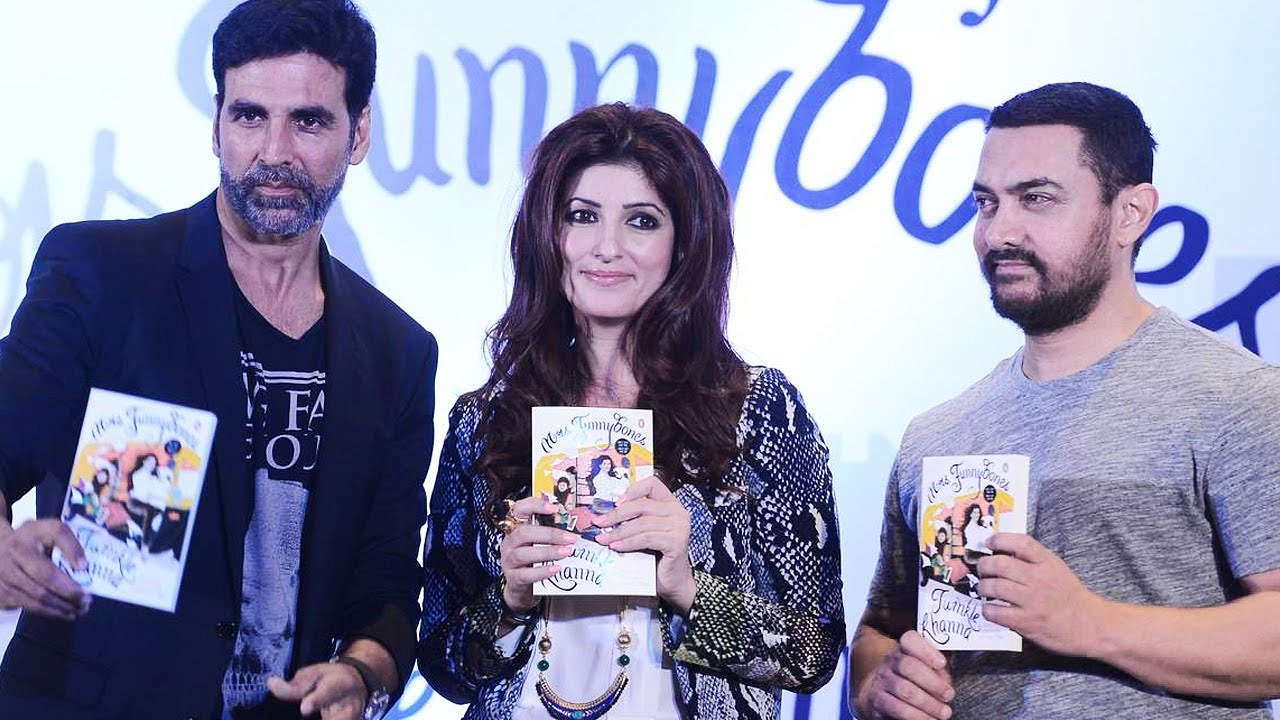 The 2015 Indian nonfiction book Mrs. Funnybones: She's Just Like You and a Lot Like Me was authored by Twinkle Khanna. Twinkle Khanna's collection of satirical writings for several newspapers is titled Mrs. Funnybones. The book documents several amazing occurrences in her life as well as her humorous response to each one. Humor: The author has an opinion on everything, and she usually conveys it in a lighthearted manner.

On August 18, 2015, Dimple Kapadia, Akshay Kumar, Aamir Khan, Karan Johar, Jaya Bachchan, and Sonali Bendre attended the book's launch in Mumbai. The novel has won praise from critics, especially for its humour.
Twinkle Khanna's Book: The Legend of Lakshmi Prasad (2016)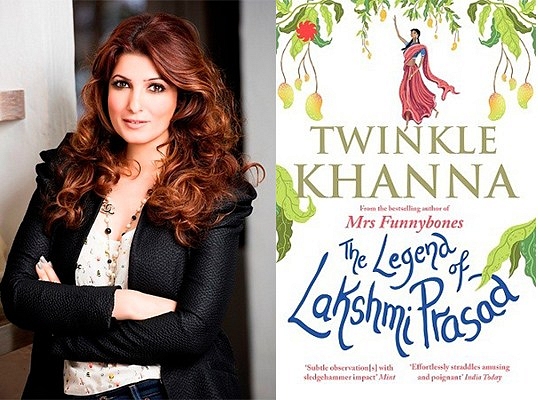 Four feminism-themed short stories are collected in The Legend of Lakshmi Prasad by Indian newspaper writer, producer, actress, and interior designer Twinkle Khanna. The book was released by Juggernaut Books on November 7, 2016.

The Legend of Lakshmi Prasad, Salam, Noni Appa, If the Weather Permits, and The Sanitary Man of Sacred Land are among the four stories that are included in it.
Twinkle Khanna's Book: Pyjamas Are Forgiving (2018)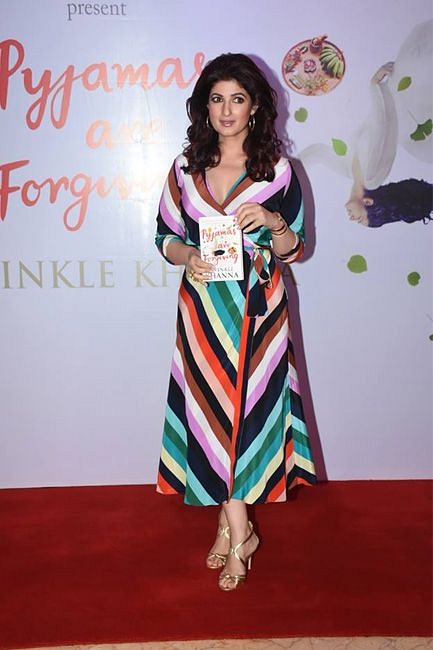 In 2018, Twinkle Khanna published the fiction book Pyjamas Are Forgiving. On September 7, 2018, Juggernaut Books released it. The drama Pyjamas are Forgiving plot deals around love, marriage, adultery, yearning, and divorce. The novel has some valuable lessons to impart, particularly on falling in love and committing oneself completely to someone.

Anshu, a middle-aged woman with a sleep condition, is the book's narrator. The narrative follows her 28 days in a spa in Kerala and her encounter with her ex-husband. The title of the book, according to Khanna, came to her as she was attempting to zip up her trousers following a couple weeks of Diwali.
Twinkle Khanna's Career Timeline
Twinkle Khanna's Career Timeline as a Producer
Twinkle Khanna's Net Worth
Twinkle Khanna's net worth is approximately $30 million US or 210 crore rupees, as of 2022. Twinkle Khanna and her family live in a lovely seafront duplex flat in the Juhu neighbourhood of Mumbai. The property has a large living room, a home theatre, a kitchen, a dining area, Kumar's walk-in closet, the bedrooms, a pantry, Khanna's office, and a balcony.

Twinkle Khanna also owns a second opulent flat in Mumbai's affluent Khar neighbourhood. The apartment cost Khanna Rs 7.8 crores. The 1,878 square foot apartment, which has four parking spaces, is situated on the 19th level of the Joy Legend building. The pair also purchased four additional apartments in the city in 2017. Each apartment, which is 2,200 square feet and is located on the 21st floor of the 38-story Transcon Triumph skyscraper in Andheri, cost Rs. 4.5 crore each.
Twinkle Khanna and her husband Akshay Kumar jointly own a private jet that costs an astounding Rs 260 crore. Tweak India, a cutting-edge digital content brand that speaks to women about every area of their lives while injecting a healthy dose of positivity, was founded by Twinkle Khanna as well. The business is regarded as one of the top media companies.

In Goa and Mauritius, respectively, Twinkle Khanna and Akshay Kumar have private vacation houses. The Goa home is reportedly a Portuguese-style villa with a private outdoor pool worth Rs 5 crores, while the Mauritius property is reportedly a lovely ocean-view bungalow. In her expansive seafront property, the actor-writer has a fleet of high-end vehicles parked, including a Bentley that her husband Akshay Kumar gave her as a gift. The couple also has other vehicles, including the Rolls-Royce Phantom, Porsche Cayenne, Mercedes-Benz V-Class, Mercedes-Benz GL350, and Mercedes-Benz GLS.
Twinkle Khanna's Controversies
Mallika Dua Incident
After making an inappropriate reference to Mallika Dua, akshay Kumar was involved in a heated argument. Although many people were outraged by his remarks, Twinkle not only stood up for Akshay but also continued to make jokes. Naturally, she received vicious online trolling. However, when Nitara, the family's daughter, was included in the drama, she vented her dissatisfaction on Twitter.
Guru Sri Sri Ravishankar
Twinkle also made a post about Sri Sri Ravishankar, the founder of the Art of Living, in which she described him as someone who was attempting to popularise the intimidation technique. Evidently, his supporters wasted no time in supporting him and made fun of her for the following few days.
Padmavati and GST
Twinkle made fun of the present administration's stance on the goods and services tax. One fervent leader offered Rs 10 Crore to anyone who would behead Deepika Padukone and Sanjay Leela Bhansali, and Twinkle jokingly questioned whether or not the money would be subject to GST deductions.
Swachh Bharat Abhiyan Controversy
The Swachh Bharat Abhiyan of the Narendra Modi administration was mocked by Twinkle. Outside her home, on the Juhu beach, she snapped a photo of someone defecating in the open. Twinkle was labelled as anti-national by trolls when the post went viral.
Twinkle Khanna's Awards and Achievements
Crossword Book Awards (Popular) For Fiction - Pyjamas Are Forgiving, 2019
National Film Award for Best Film on Social Issues - Pad Man, 2019
Womens' Entrepreneurship Day Pioneer Awards - Celebrity Pioneer Award, 2017
Bangalore Literature Festival—Popular Choice Award - The Legend of Lakshmi Prasad, 2017
Vogue Opinion Maker of the Year - 2017
India Today Woman Writer of the Year - The Legend of Lakshmi Prasad, 2017
Hello! Hall of Fame Award for Visionary Woman of the Year, 2017
Crossword Popular Non-Fiction Award - Mrs. FunnyBones, 2016
Outlook Social Media Award - Inspiring Woman of the Year, 2016
Hello! Hall of Fame Award for Most Stylish Couple of the Year, 2010
Filmfare Award for Best Female Debut - Barsaat, 1996
Did You Know?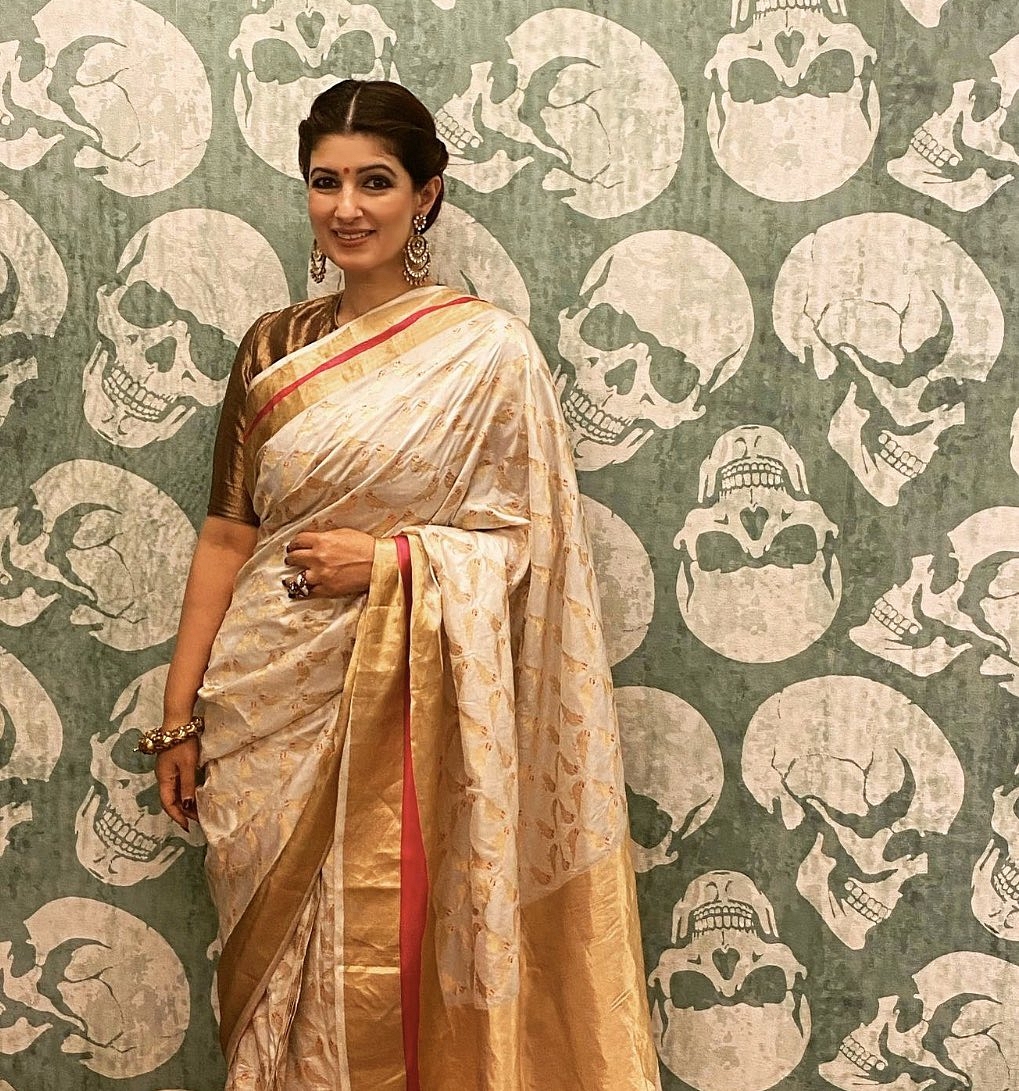 Twinkle Khanna was required to present herself at the police station, where she was detained, accused of the offence, and imprisoned for 30 days. At a fashion week show, she unfastened one button on her husband's slacks. Because of how contentious the action was, she was detained as a result of government complaints.
Tina Jatin Khanna is Twinkle Khanna's true name. Although Twinkle is her given name, it is so widely used that it is how most people refer to her.
Due to her talent as an interior designer, Twinkle Khanna owns her own business, The White Window.
With her novel Mrs. Funny Bones, which is regarded as one of India's best-selling books, Twinkle Khanna made her writing debut.
Twinkle Khanna and Rajesh Khanna share the same birthday.
Twinkle had eye surgery to fix a minor cross-eye after the first few years of her acting career.
In the film Kuch Kuch Hota Hai, directed by Karan Johar, Twinkle Khanna turned down the role of Tina.
Social Media
Frequently Asked Questions