Madhuri Dixit Biography Boyfriend Age Best Movies TV Shows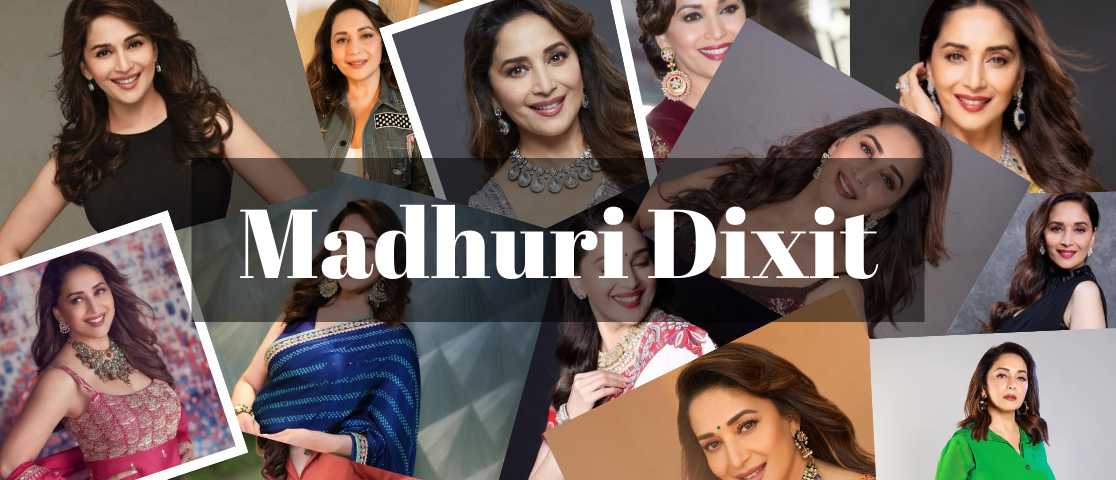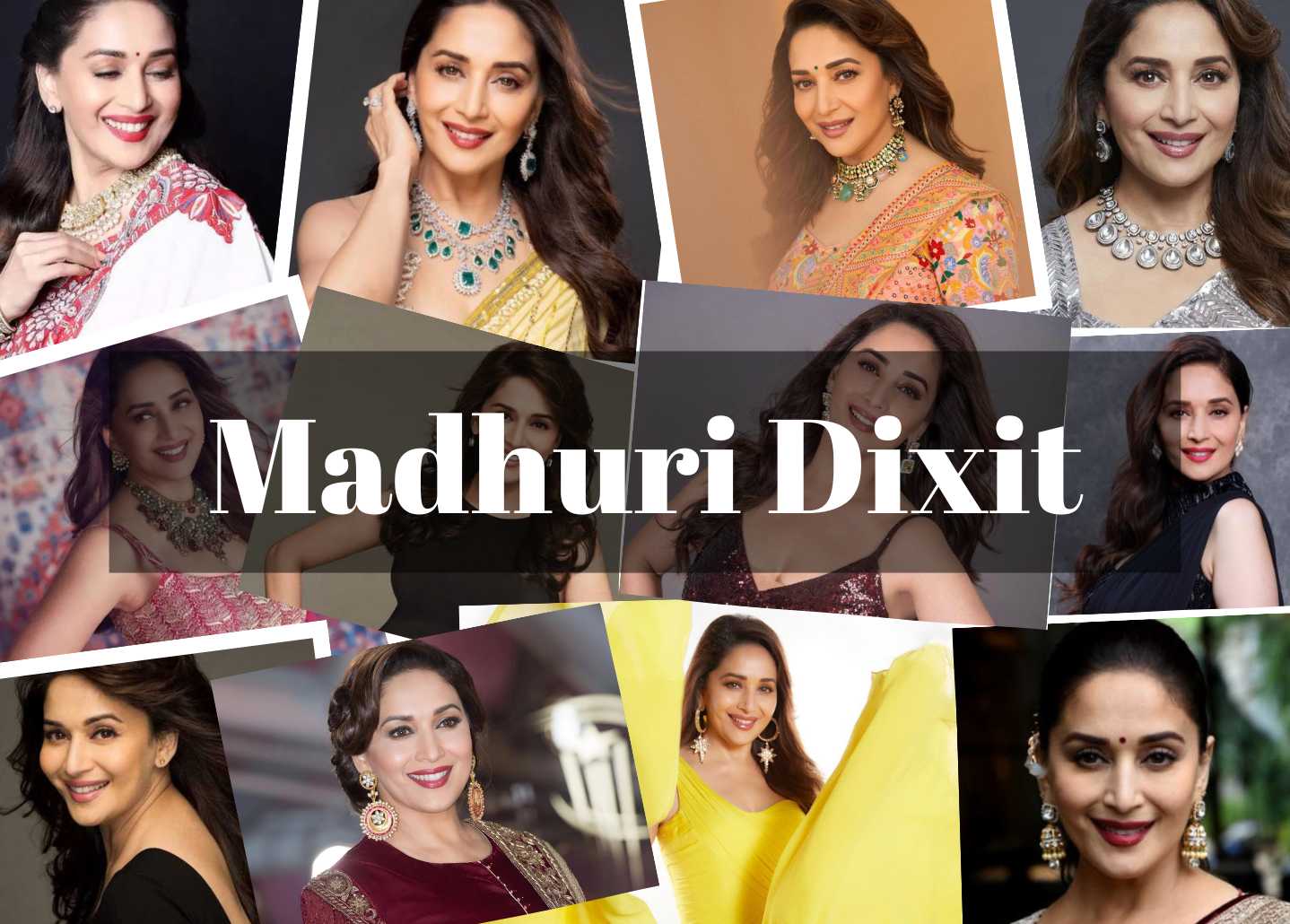 Biography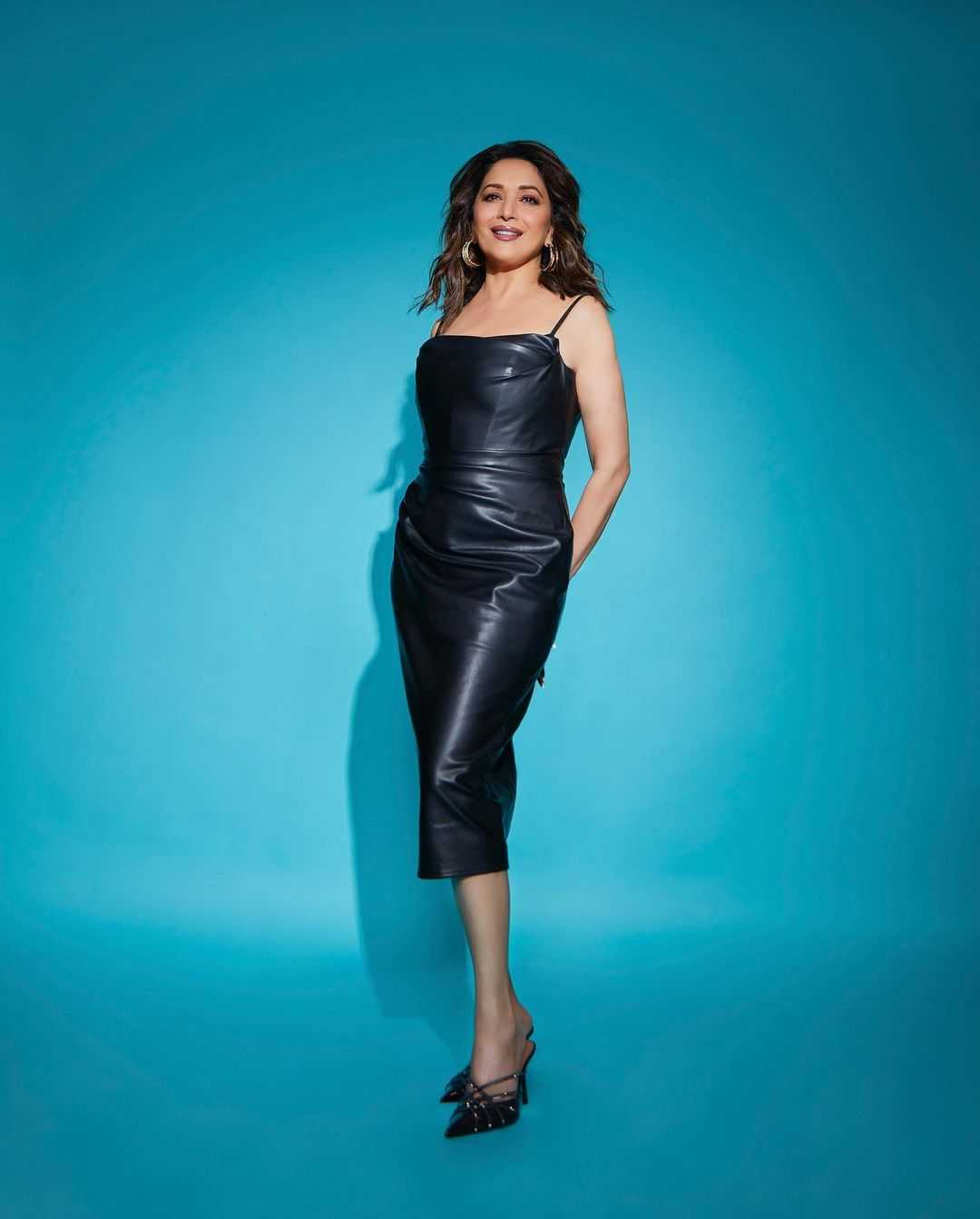 Madhuri Dixit aka Madhuri Dixit Nene is an Indian film and television actress, dancer, model, and producer. Madhuri Dixit is one of the most well-known actors in Hindi films, and Madhuri Dixit has acted in more than 70 Bollywood productions.

Madhuri Dixit is an Indian actress known for her roles in films such as 'Hum Aapke Hain Koun,' 'Dil to Pagal Hain,' and 'Saajan.' Madhuri Dixit started performing in the 1980s, and because of her part in the movie, she became well-known. In the movie Tezaab, she co-starred with well-known actor Anil Kapoor. Madhuri Dixit's early movies were failures, and she struggled for a while. Madhuri ultimately rose to prominence as a leading actress in Indian cinema.

Following her marriage, Madhuri Dixit put her career on hold. She made her second comeback to the entertainment industry by appearing in the Indian women's struggles films 'Aaja Nachle' and 'Gulaab Gang.' Madhuri Dixit has been nominated for fifteen Filmfare Awards; she has won eight of them. In addition, she received the Padma Shri, the fourth-highest civilian accolade in India. Her social work has a similar level of fame.
Age
Madhuri Dixit's date of birth is 15th May. She was born in the year 1967. Madhuri Dixit's age is 55 years as of 2022.
Childhood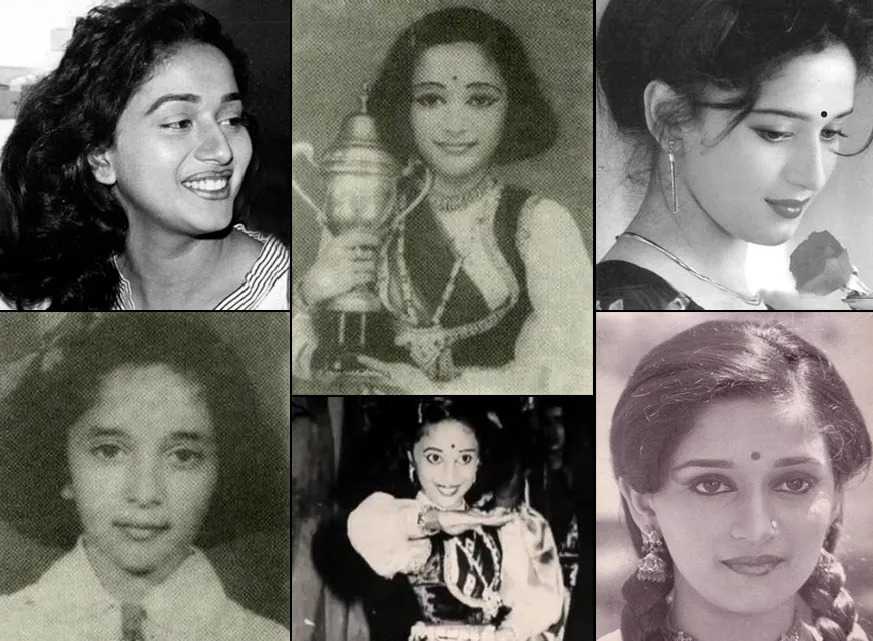 Madhuri Dixit was born on 15 May 1967. Madhuri Dixit's age is 55 years as of 2022. Madhuri Dixit's zodiac sign is Taurus. 'I was a shy but playful child. I wouldn't say much, which led many to believe I was snobby, although I wasn't. Simply said, when I was on stage, I'd forget about the outside world, and something would shift inside of me. I believed I would perform at my best because I owned it. But I enjoy having a good time and making jokes. Sometimes I might be silent, but not in the sense of, Don't speak to me. I'm pretty frank'. This was stated by Madhuri Dixit in one of her interviews remembering her childhood.
Education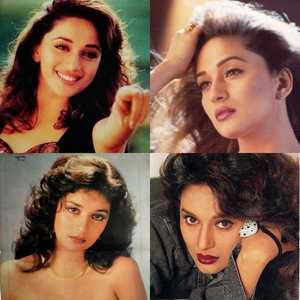 Madhuri Dixit was born in a Marathi family in Mumbai, India. Madhuri Dixit went to Divine Child High School in Andheri for her education. Aside from her studies, she took part in extracurricular activities such as drama. Madhuri Dixit studied microbiology as one of her BSc subjects at Sathaye College in Vile Parle, Mumbai, with the goal of becoming a microbiologist. However, six months after starting her course, Madhuri Dixit decided to drop out and pursue a full-time career in film.
Family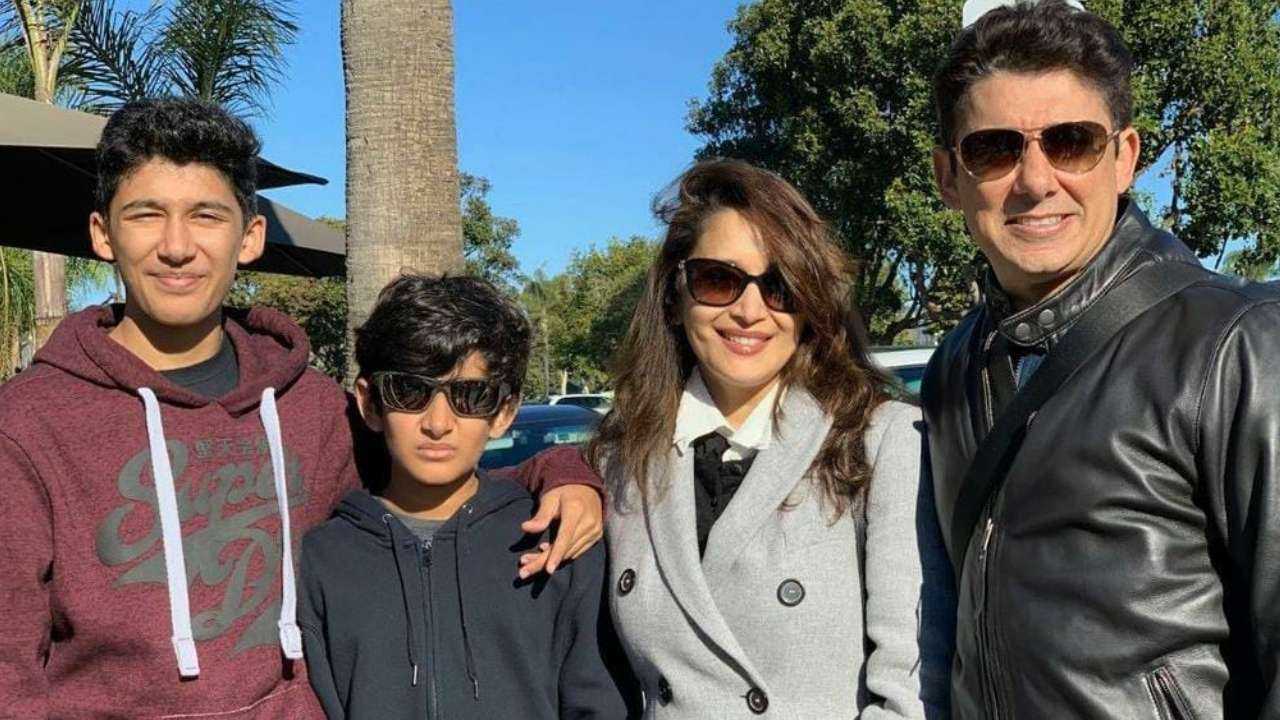 Madhuri Dixit's father is Shankar Dixit. Madhuri Dixit mother is Snehlata Dixit. Madhuri Dixit grew up with one brother and two sisters, but her parents never taught her that success is limited to men. My father was always encouraging of whatever we wanted to do. 'Go out into the world and do what you want he used to say. But you have to work hard because it takes 2% genius and 98% hard work.' this was said by Madhuri Dixit.

Madhuri Dixit is the youngest of all her siblings. Madhuri Dixit began dancing at the age of three and went on to train in Kathak for eight years before becoming a professionally trained Kathak dancer. Madhuri Dixit began dancing at the age of three and went on to train in Kathak for eight years before becoming a professionally trained Kathak dancer. Madhuri Dixit's siblings are Ajit Dixit, Bharati Dixit, and Rupa Dixit.
Boyfriends
Anil Kapoor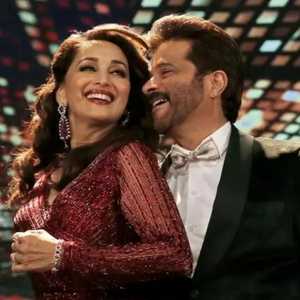 Madhuri finally rose to prominence after a string of flops when she landed the lead female role of Mohini in N. Chandra's blockbuster 'Tezaab,' opposite Anil Kapoor. Following the film's phenomenal success, Madhuri and Anil shared sizzling on-screen chemistry, and according to reports, their off-screen chemistry was equally as strong! Following 'Tezaab,' they appeared in a string of hits including 'Ram Lakhan,' 'Jamai Raja,' 'Kishen Kanhaiya,' and 'Beta,' to name a few. Anil heavily promoted Madhuri, and they shared a secretary, Rakesh Nath Rikoo. Madhuri was quickly identified as a member of the Kapoor family. In fact, she never worked with Amitabh Bachchan at the time because Anil was considered a rival to Mr. Bachchan.
Sanjay Dutt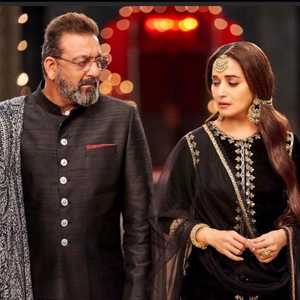 Madhuri's sizzling chemistry with Sanjay Dutt captivated audiences after Anil Kapoor. Their affection for each other appears to have grown on the sets of 'Saajan.' Fortunately, the film's success aided them in improving their relationship. However, because Sanjay was already married to Richa Sharma, Madhuri's father objected to this bond. Richa was battling cancer in the United States, and Madhuri offered Sanju a sympathetic ear during this difficult time. Crew members claimed she would frequently visit him on his film sets and they would spend hours together. Nonetheless, Sanjay's TADA arrest brought the relationship to an untimely end.
Mithun Chakraborty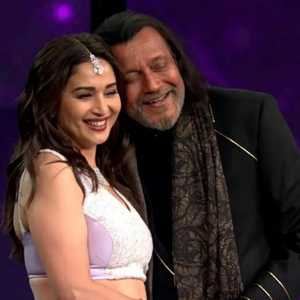 Mithun Chakraborty was popular with women when he was younger. His name is frequently associated with late actress Sridevi and Madhuri Dixit. They have collaborated on films such as Prem Pratigya, Mujrim, and Pyaar ka Devta. Mithun Chakraborty has always been popular with women, and it is no secret that Madhuri Dixit dated him.
Madhuri Dixit Husband- Dr. Sriram Nene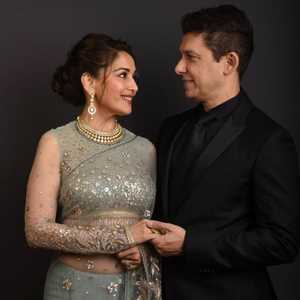 Madhuri Dixit recalled the incident in an interview, saying that her brother had sneakily introduced her and Nene, and the rest is history. Madhuri Dixit revealed that it all began in Los Angeles when her brother unexpectedly invited Nene's family to their home. She had a feeling that once everyone had gone, her family would nudge her and ask her about one specific person. She wasn't used to being in situations like this, and she'd gotten away with it before. When it came to Shriram Nene, on the other hand, she was genuinely impressed by him, and for the first time, she admitted that she liked him. On October 17, 1999, they decided to take the plunge and marry in the United States. Madhuri Dixit then took a break from acting and moved to the United States. Arin 2003 and Rayaan 2005 are the couple's two sons. They relocated to India in 2011 and are now based in Mumbai. Madhuri Dixit husband is Shriram Madhav Nene. Madhuri Dixit husband age is 52 years.
Career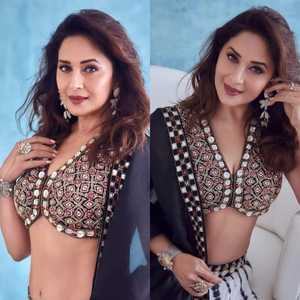 Madhuri Dixit is one of Hindi cinema's most popular leading ladies, having appeared in over 70 films. Madhuri Dixit's early career was shaped primarily by roles in romantic and family dramas before she expanded her repertoire, as noted by critics for her beauty, dancing abilities, and strong characters. Madhuri Dixit's honours include six Filmfare Awards from a total of 17 nominations. Padma Shri, India's fourth highest civilian honour, was bestowed upon her by the government in 2008.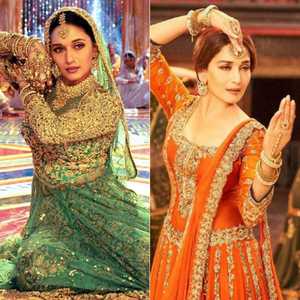 Madhuri Dixit, who was born and raised in Mumbai, made her acting debut in 1984 as the lead in the drama Abodh. Madhuri Dixit had her breakthrough with Dayavan and subsequent hit Tezaab 1988, which allowed her to establish herself with starring roles in the top-grossing romantic dramas Dil 1990, Beta 1992, Hum Aapke Hain Koun...! 1994, and Dil To Pagal Hai 1997. She received four Filmfare Awards for Best Actress for her roles in them. Ram Lakhan 1989, Tridev 1989, Thanedaar 1990, Kishen Kanhaiya 1990, Saajan 1991, Khalnayak 1993, and Raja 1993 were among her other commercially successful films during this time period 1995.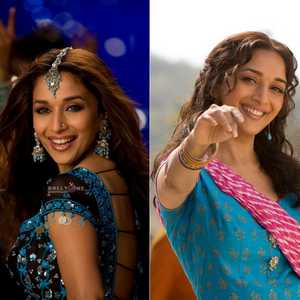 Madhuri Dixit was also praised for her dramatic performances in the crime film Parinda (1989), the romantic dramas Prem Pratigyaa (1989) and Devdas (2002), for which she received the Filmfare Award for Best Supporting Actress, and the thrillers Anjaam (1994) and Pukar (2000), and the social dramas Mrityudand (1997) and Lajja (2001). After taking a break from acting in 2002, Dixit appeared in the musical Aaja Nachle (2007) and worked intermittently for the next decade, gaining recognition for her roles in the black comedy Dedh Ishqiya (2014) and the Marathi comedy-drama Bucket List (2018). The adventure comedy Total Dhamaal was her highest-grossing release (2019).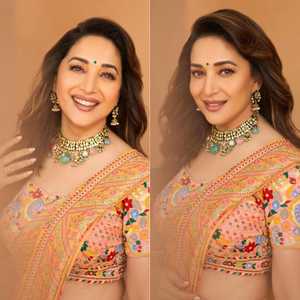 Throughout the 1990s and early 2000s, she was one of the highest-paid actresses in the country. Since the beginning of 2012, Madhuri Dixit has appeared on Forbes India's Celebrity 100 list. She has been involved in philanthropic activities in addition to acting in films. She has worked with UNICEF since 2014 to advocate for children's rights and to prevent child labor. She also performs in concert tours and stage shows serve as a talent judge on dance reality shows, and is the co-founder of the production company RnM Moving Pictures.
Top 8 Best Movies of Madhuri Dixit
Hum Aapke Hain Koun…..! (1994)
When it was released, the entertaining family drama broke box office records and became the highest-grossing Bollywood film in history. The vibrant musical would have a significant impact on every Indian wedding that followed. Madhuri Dixit and Salman Khan are superb in the lead roles of this film, which has many memorable moments, including wonderful musical numbers. The film went on to become one of the most successful films in Hindi cinema history, forever altering India's film industry. It received five Filmfare Awards, including Best Actress and Best Director, as well as a National Film Award for best popular film providing wholesome entertainment.
Dil Toh Pagal Hai (1997)
The year's highest-grossing film won a slew of awards and delighted audiences all over the world. The Yash Chopra-directed love story, starring Shah Rukh Khan and Karisma Kapoor, is pure love. The story of two people falling in love while rehearsing a play has great music, top-notch performances, and a central character in Madhuri who almost every woman can relate to in some way. When it's on our television screens, we can watch it a million times. A musical romance directed by Yash Chopra and one of Madhuri Dixit's most popular films, the film featured a love triangle involving Shahrukh Khan, Karisma Kapoor, and Madhuri Dixit. The film received three national awards and eight Filmfare awards.
Lajja (2001)
Rajkumar Santoshi's Lajja is a social drama. The film depicts the horrors and constraints that women face in Indian society. The names of the four female characters were variations on Sita, the ideal Hindu woman, and a message in and of itself. Among those who appeared in the film were Madhuri Dixit, Rekha, Ajay Devgn, Manisha Koirala, Jackie Shroff, and Anil Kapoor.
Aaja Nachle (2007)
In this film, Madhuri Dixit made her post-marriage comeback alongside Konkona Sen Sharma, Jugal Hansraj, Akshaye Khanna, and Kunal Kapoor. It was a dance film that fit her perfectly as the great dancer that she is. The film, directed by Anil Mehta and produced by Aditya Chopra, debuted to mixed reviews.
Gulaab Gang (2014)
Rajjo has established an ashram (sanctuary) for women and girls. Reading is taught to the youngest students. Adults are given the opportunity to work, grinding spices, weaving beautiful pink saris, and, when necessary, picking up weapons to fight social injustice. Rajjo and her rose-colored gang members are asked to support Sumitra Bagrecha, a politician whose lofty promises inspire Rajjo with hope. The Gulaab Gang becomes Sumitra's worst enemy when she reveals her callous, greedy nature. The crime drama focused on women's struggles in India. In this socially relevant film, Madhuri Dixit was joined by another veteran actress, Juhi Chawla.
Devdas (2002)
Devdas Mukherjee's life spirals out of control after his wealthy family forbids him from marrying the woman he loves, and he turns to alcohol and a life of vice to numb the pain. Devdas, directed by Sanjay Leela Bansali, was based on Sarat Chandra Chattopadhyay's novel of the same name. Madhuri Dixit, Aishwarya Rai, and Shah Rukh Khan led the ensemble cast, and Madhuri's Chandramukhi dance was perhaps the most spellbinding visual of the film!
Dedh Ishqiya (2014)
Dedh Ishqiya is an Indian comedy thriller film released in 2014. Khalujaan a.k.a. Iftekhar (Naseeruddin Shah) and Babban (Arshad Warsi) are on the run after stealing a necklace made of royal jewels. They split up and reunite at the Majidabad palace, where Iftekhar is competing with Urdu poets for the heart of the nawab's widow Begum Para (Madhuri Dixit). Munniya (Huma Qureshi), her quick-witted and mysterious friend and assistant, gradually warms up to Babban, and the two plot a kidnapping together. Khalujaan (Naseeruddin Shah) and Babban (Arshad Warsi), the two romantic thieves, return with their romantic adventures in Dedh Ishqiya, the sequel to the acclaimed and successful Ishqiya. And love will take them through the Seven Stages of love this time. Begum Para is played by the stunning and dangerous Madhuri Dixit, and Munniya is played by Huma Qureshi. Abhishek Chubey directed Dedh Ishqiya, which starred Madhuri Dixit, Huma Qureshi, Arshad Warsi, and Naseeruddin and was produced by Raman Maroo and Vishal Bharadwaj. It's the sequel to Ishqiya. Though not as well-known as its predecessor, Madhuri's performance in the film was well-received.
The Fame Game (2022)
The plot of 'The Fame Game' revolves around the disappearance of fictional actress Anamika Anand and the secrets of her seemingly perfect life that emerge as a result. The thriller drama is now available to watch on Netflix. Anamika Anand (Madhuri Dixit), a hugely popular actress in the country who is now considered a veteran, has mysteriously vanished. Shobha Tiwari (Rajshri Deshpande) is assigned to handle the case. It's clear from the beginning that a lot happened between Anamika and her family in the months leading up to her disappearance.
Career Timeline
Controversies
While Madhuri Dixit was trying to make a name for herself in the industry, she romanced Vinod Khanna in Dayavan, who was 20 years his senior. She went ahead and shot an intimate kissing scene, where their kiss sparked a controversy.
Being at the top has a price, and Madhuri Dixit paid the price of creating rivals in Bollywood. While Sridevi was already a reigning queen in the 1980s, Madhuri made a strong impression on filmmakers with Tezaab. Her rivalry with Juhi Chawla was also well-known at the time, but Gulaab Gang put an end to it.
Madhuri faced the wrath of the Maharashtra government a few years ago. She declined an offer to be a brand ambassador for Maharashtra Tourism because she did not receive the compensation she desired. However, Madhuri's request for a whopping 9-10 crore for being Maharashtra's brand ambassador prompted people to label her as a greedy woman.
Rakesh Nath, the actress's manager, had been her companion for 28 years. Finally, Rikku received a phone call from Madhuri, who stated that her husband would allegedly look after her work. She reconciled with her man, however, when she invited him to a special screening of one of her films.
Madhuri Dixit was the queen of hearts in the 1990s! She dated Sanjay Dutt in several hit films, including Saajan and Khalnayak, which fueled their off-screen romance. Madhuri was also linked to Anil Kapoor in addition to Sanjay Dutt.
Net Worth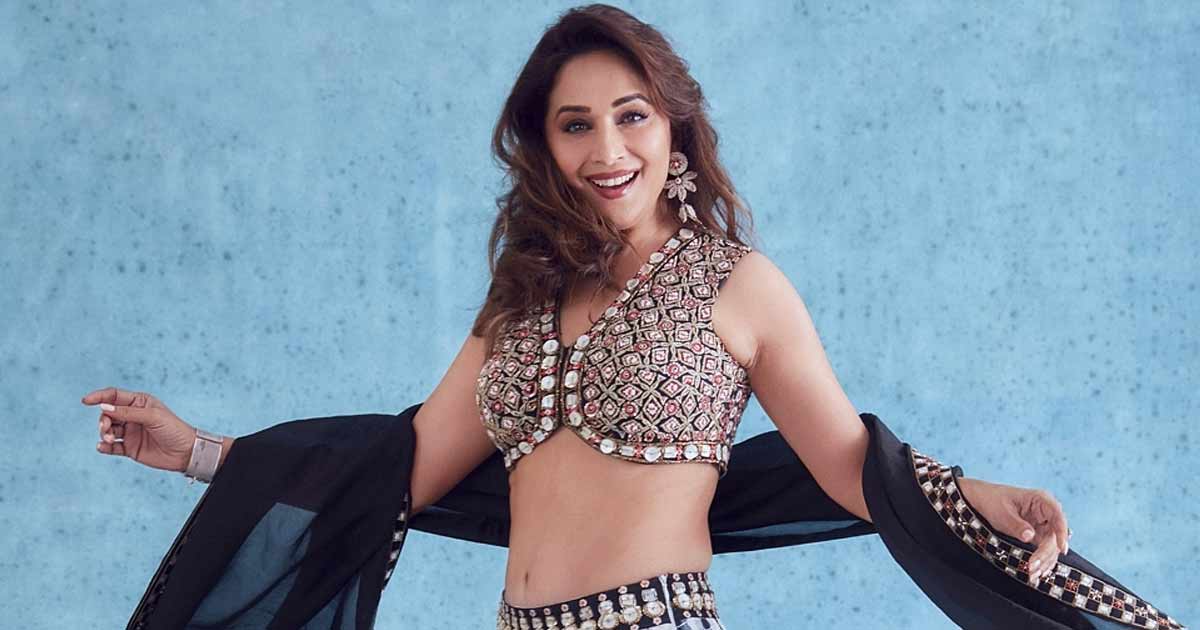 Madhuri Dixit's total net worth is estimated to be 34 million USD, which is approximately 250 crores INR in Indian currency. Madhuri Dixit charges Rs. 4-5 crores for a film and Rs. 24 to 25 crores for a season of reality television. The majority of Madhuri's earnings come from brand endorsements, for which she charges a whopping Rs. 8 crores. In addition, Madhuri Dixit's net worth has increased by 40 percent in the last three years. She has a big heart for charity and sharing, despite her massive net worth and earnings. Madhuri has also adopted a Maharashtra village. Madhuri Dixit lives in an opulent mansion in Lokhandwala, Mumbai. Madhuri owns several luxury vehicles, including a sparkling white Audi. She also owns a Toyota Innova Crysta, a Rolls Royce, and a Skoda Rapid.
Awards
Filmfare Awards
2011 Special Award On Completion Of 25 Years In Hindi Cinema
2003 Best Supporting Actress Devdas
1998 Best Actress Dil To Pagal Hai
1995 Best Actress Hum Aapke Hain Koun
1993 Best Actress Beta
1991 Best Actress Dil
Mirchi Music Awards
2015 Diva Of Dancing Hits
11 Amazing Facts about Madhuri Dixit
Madhuri Dixit studied microbiology. Madhuri had no intention of pursuing a career in Bollywood at first. Her first film was Abodh (1984), but she shot to fame with Tezaab (1988).
Madhuri Dixit is a trained Kathak dancer and the only female actor of her generation to have been choreographed by Pandit Birju Maharaj, a Kathak exponent. He even went on to say that she is the best Bollywood dancer.
The late MF Husain, an acclaimed artist, was smitten by her beauty and claimed to have watched her film, Hum Aapke Hain Koun (1994), 67 times. She became his muse, inspiring a slew of paintings and even a film, Gaja Gamini (2000), starring Shah Rukh Khan.
Madhuri Dixit is the only female actor to have received 14 Filmfare nominations. She has received the iconic Black Lady trophy four times in the Best Actress category and twice in other categories as a result of this.
Madhuri Dixit had to wear a 30kg costume for a song in Devdas. Designer Neeta Lulla conceptualized and designed it.
A fan from Jamshedpur once petitioned the government to make Madhuri's birthday a national holiday. He even made a calendar in which the new year began on her birthday.
Madhuri Dixit was the highest-paid female actor in the world at the time. It is rumoured that she was paid INR 2.7 crore for Hum Aapke Hain Koun, which was more than her co-star Salman Khan.
Madhuri Dixit is active in a variety of humanitarian and animal welfare causes. In 2014, she was named Goodwill Ambassador Advocate for Child and Equal Woman's Rights.
Madhuri Dixit has a star in the constellation Orion named after her. This was made possible by a group of her fans. "A celestial body in the sky above has been named in honour of Madhuri Dixit-Nene and is officially located in the constellation Orion," according to the Star Foundation certificate.
Madhuri Dixit's debut film was a flop, which was followed by a string of flops. Between 1984 and 1988, she had nine consecutive flops, but that didn't stop her from pursuing her dreams.
Madhuri Dixit launched her own virtual dance academy, where users can upload dance videos, learn different dance forms, and compete in contests.
Profile Summary
55 years as of 2022
Mumbai, Maharashtra, India
Rs 250 crores as of 2022
$34 million as of 2022
Social Media
Frequently Asked Questions