Tripti Dimri Biography Family Affairs Career Movies Net Worth

Faraz Shaikh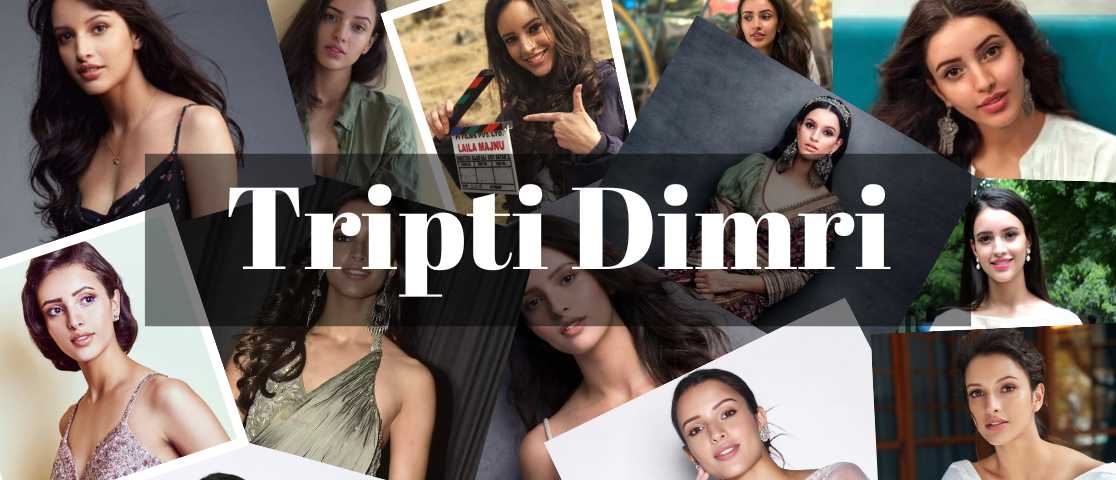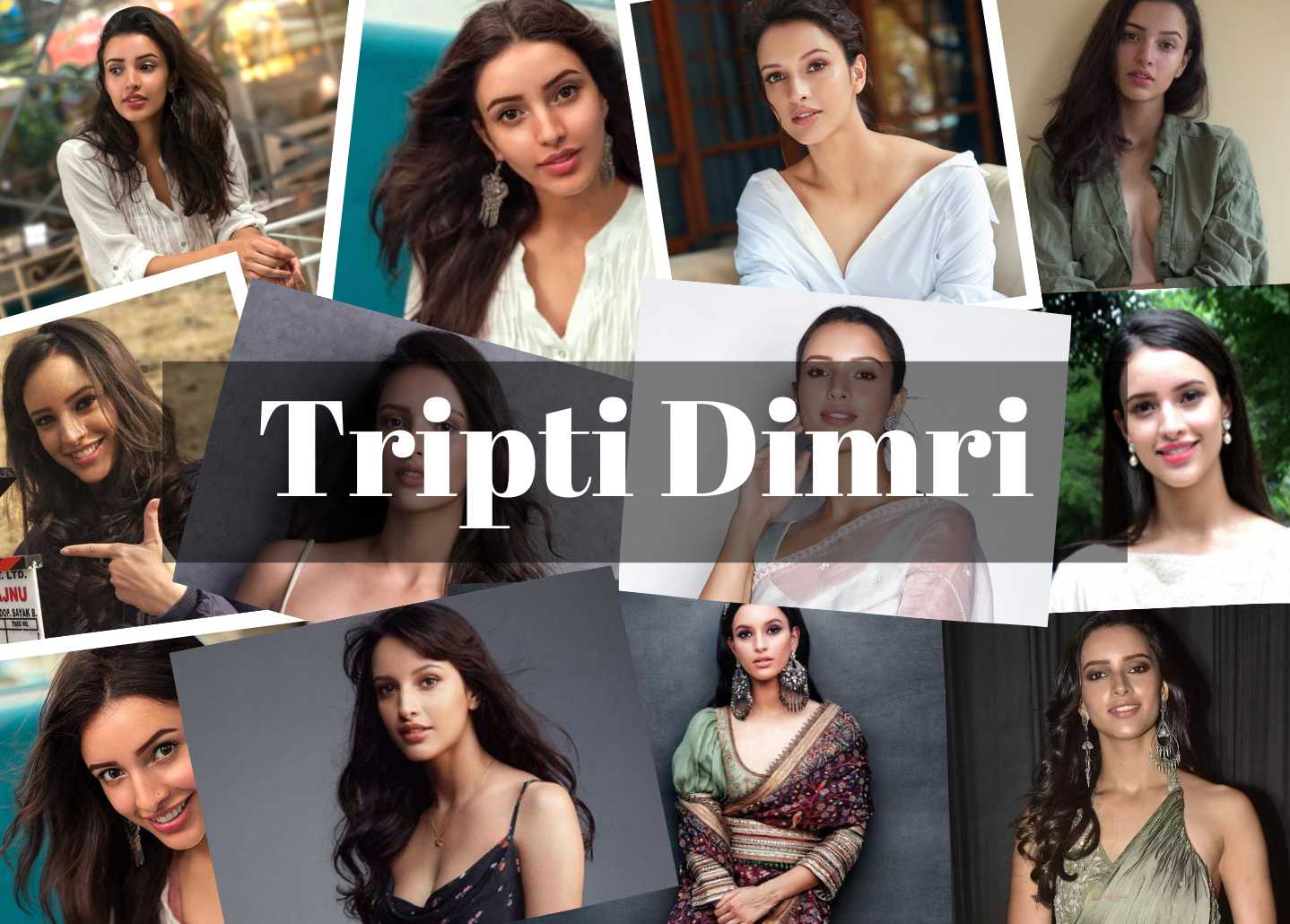 Tripti Dimri's Biography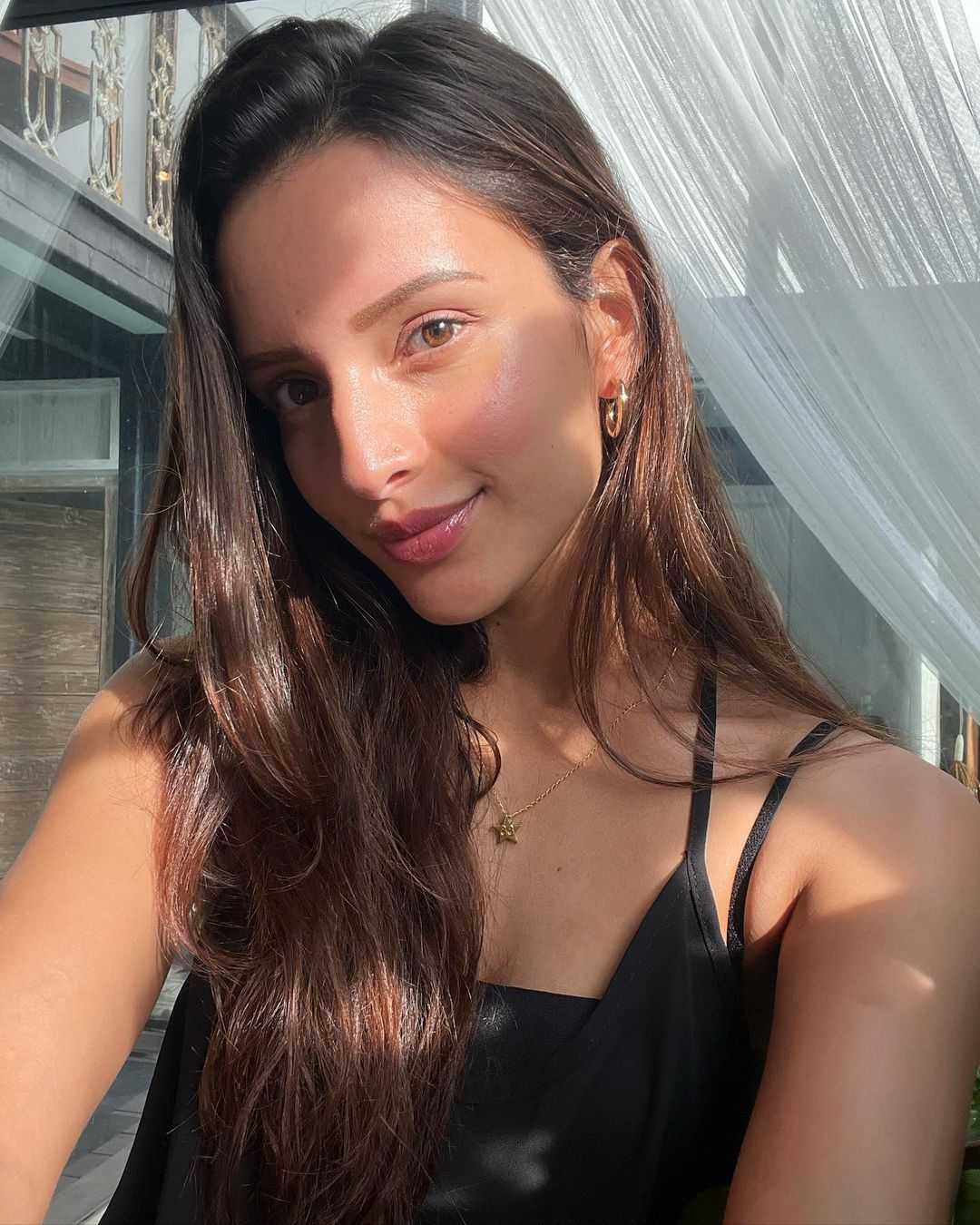 Tripti Dimri is an Indian actress who primarily appears in Hindi films. Tripti Dimri is a new Indian actress and model known for her work in the Bollywood film industry.

Model-turned-actress Tripti Dimri made a strong entry into the Bollywood film industry with Shreyas Talpade's directorial debut 2017 comedy movie Poster Boys. Prior to this, she had appeared in advertisements for a number of well-known brands, including Good Earth and Santoor.

Tripti Dimri made her Bollywood debut in 2018 with the romantic drama Laila Majnu, in which she played one of the titular roles alongside Avinash Tiwary. After two years, she received a substantial offer to work with Anushka Sharma.

Tripti Dimri was cast as the protagonist in Anvita Dutt's Netflix supernatural thriller film, Bulbbul. She played Bulbbul in the film. With its amazing and extraordinary storyline, it was a massive hit and commercial success. Tripti Dimri then reunited with the Bulbbul team for their upcoming home production Qala.

Triptu Dimri's Age
Tripti Dimri was born on February 23rd, 1994. Tripti Dimri is from a small town in Uttarakhand. Tripti Dimri's age is 28 years as of 2022. Tripti Dimri's zodiac sign is Taurus.
Tripti Dimri's Family
Tripti Dimri's father is Dinesh Prasad Dimri and Tripti Dimri's mother is Meenakshi Dimri. Tripti Dimri is originally from Rudraprayag, Uttarakhand. Tripti Dimri's father works for Air India in Delhi, and she and her family live there because of his job. There is no information available about her siblings.
Talk To Similar Celebrities
Tripti Dimri's Education
Tripti Dimri received her schooling at DPS Firozabad. Tripti Dimri then enrolled at Sri Aurobindo College of Delhi University to pursue a degree in Psychology. She decided to pursue acting after graduation and enrolled in acting classes at FTII Pune.
Tripti Dimri Boyfriends
Tripti Dimri and Karnesh Ssharma
Triptii Dimri and Karnesh Ssharma are reportedly dating. The actor and Anushka Sharma's brother have been rumoured to be a couple. The pair shared the same self-portrait on their respective Instagram Stories on Monday. Anushka recently posted a photo of the two on her Instagram Stories with the caption, 'Major missing,' which fueled rumours that a relationship was developing between them.

Tripti Dimri's Career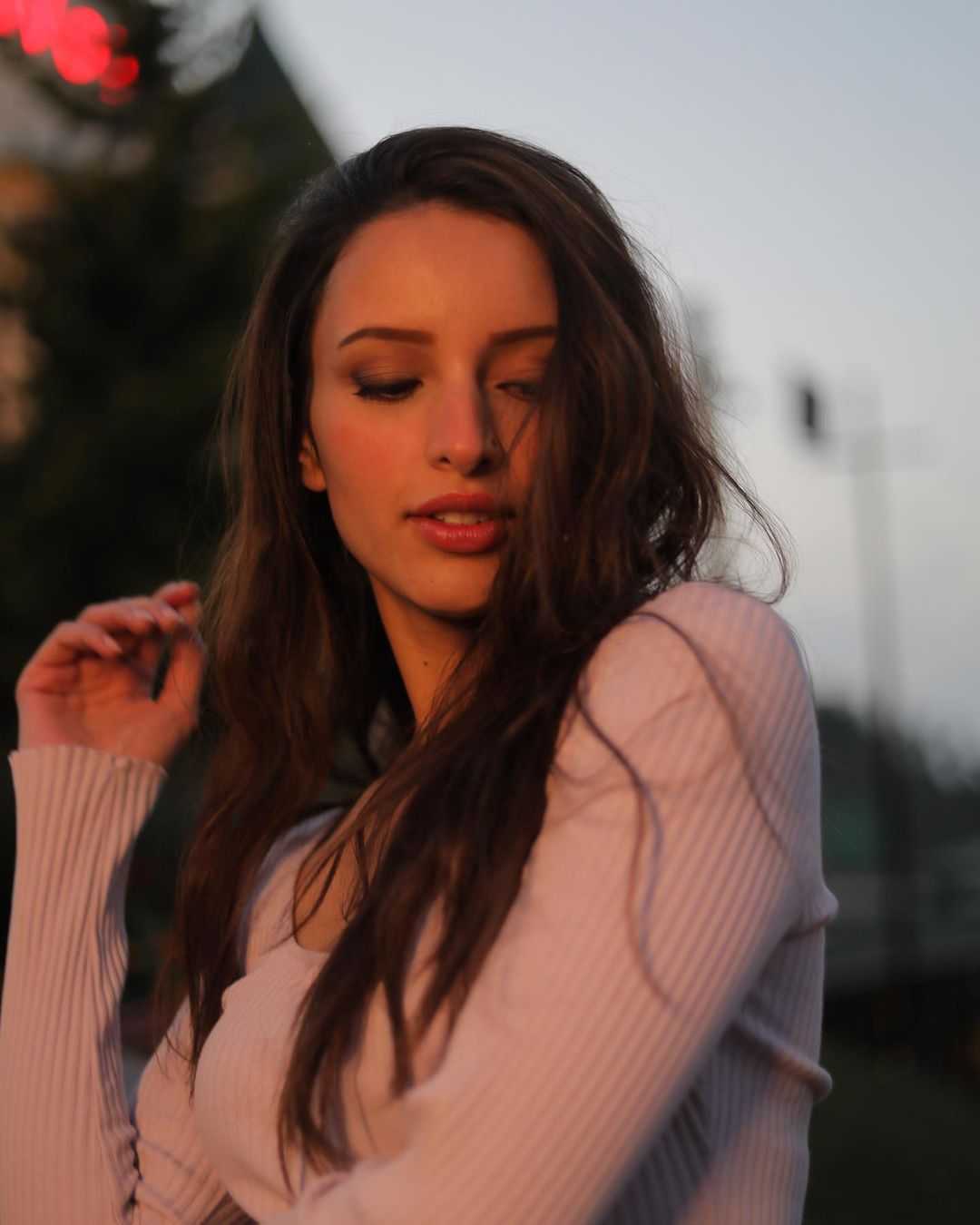 Tripti Dimri had always wanted to make it big in the movie business. She worked in television commercials when her career first started. A commercial that featured her also became popular online. Later, she studied acting at the Film and Television Institute of India in Pune. At the age of 24, Poster Boys, a Bollywood film starring Sunny and Bobby Deol, gave her her big break.

In the film, she portrayed the supporting character Riya. Following that, Tripti starred in Imtiaz Ali's film Laila Majnu. In this film, she takes the lead role for the first time. She appeared in the movie alongside Avinash Tiwary, a newcomer. She has also been spotted in the Netflix film Bulbbul.

Tripti Dimri then reunited with the Bulbbul team for their upcoming home production Qala. She began shooting in March 2022 for the as-yet-untitled movie directed by Anand Tiwari and starring Vicky Kaushal. Alongside Ranbir Kapoor, she will also appear in Sandeep Reddy Vanga's Animal.

Tripti Dimri Best Movies
Tripti Dimri Movie-Laila Majnu
Two Kashmiri lovers, Qais and Laila, are unable to reconcile due to opposition from their families. However, fate intervenes and Laila marries another man while Qais travels to London.

Avinash Tiwary and Tripti Dimri star in the 2018 Indian Hindi-language romance film Laila Majnu. Imtiaz Ali presents it, and Ekta Kapoor, Shobha Kapoor, and Preety Ali co-produce. Sajid Ali directed the film.

On September 7, 2018, the film was released in theatres. Despite its commercial failure following its theatrical release, the film received critical acclaim for its story and the performances of its cast following its digital release.

Tripti Dimri Movie-Bulbbul
After a long absence, a man returns home to discover his brother's young bride has grown up and been abandoned, and his ancestral village is overrun with unexplained fatalities. Anvita Dutt is the writer and director of the 2020 Indian supernatural thriller titled Bulbbul.

Tripti Dimri played the lead role, and Avinash Tiwary, Paoli Dam, Rahul Bose, and Parambrata Chattopadhyay also appeared. It was produced by Anushka Sharma and Karnesh Ssharma under the banner of Clean Slate Filmz.

Reviews for Tripti Dimri were generally positive. The story of the movie, which is set against the backdrop of Bengal's 1880s presidency, centres on a child bride's transformation from helpless to resilient. The Netflix version of Bulbbul debuted on June 24, 2020.

Tripti Dimri Movie-Qala
A gifted singer with a promising career who is troubled by her past manages the pressure of success, her mother's contempt, and the voices of self-doubt. Anvita Dutt wrote and directed the 2022 Hindi-language psychological drama film Qala.

Tripti Dimri, Swastika Mukherjee, and Babil Khan star in the Karnesh Ssharma-produced movie, which also marks Babil Khan's feature film debut. On December 1st, 2022, Netflix made it available.

Tripti Dimri's Upcoming Movies
Trpti Dimri's New Movie- Animal
Actress Tripti Dimri, who recently gave a powerful performance in Bulbbul, will soon be seen in her upcoming OTT film, 'Qala.' The actress is eager for another project she has in the creations, 'Animal,' which will come out the following year, even as she prepares for the movie's release. Ranbir Kapoor and Triptii will appear together in the same set.

Tripti Dimri said she is super excited to work with Ranbir Kapoor because she has always been a fan of the actor in an interview with the news website. She continued by saying that she would seize the chance to pick his brain. She thinks Ranbir Kapoor is a fantastic actor and is eager to work with him in the near future.

Tripti Dimri's Career Timeline
Tripti Dimri's Net Worth
The amount of assets that exceed liabilities is referred to as net worth. Cash, real estate, and anything else of value are examples of assets. It is the value of everything you own less everything you own. Net worth is not calculated on a yearly basis. Tripti Dimri has a net worth of about Rs 40 lakh.

Tripti Dimri Awards
Filmfare OTT Award
2020 Best Actor In A Web Original Film (Female) Bulbbul
6 Interesting Facts about Tripti Dimri
Success comes gradually, and Tripti experienced this after taking the first step by beginning to model. Tripti, who is from Uttarakhand, began her career as a model before switching to acting.
Before landing the part in Poster Boys, she appeared on numerous magazine covers and commercials.
Tripti asserts that being an outsider makes nothing easy. She also stated that because she had been turned down for the role of Laila Majnu during the film's auditions, she wasn't the first choice.
Tripti is pursuing her father's dream of becoming an actor, which he could not do because of physical limitations.
In one of the interviews, she stated, 'I thought I had no chance in movies, so I wanted to do TV. I had a lot of hope that I might break out on a small screen.'
She also admitted that she was initially camera-shy but overcame her fears and began practising a lot to become more adept at it.
TrIpti Dimri's Profile Summary
Social Media
Frequently Asked Questions