Siddhant Chaturvedi | Biography, Movies, Struggles, Facts

Faraz Shaikh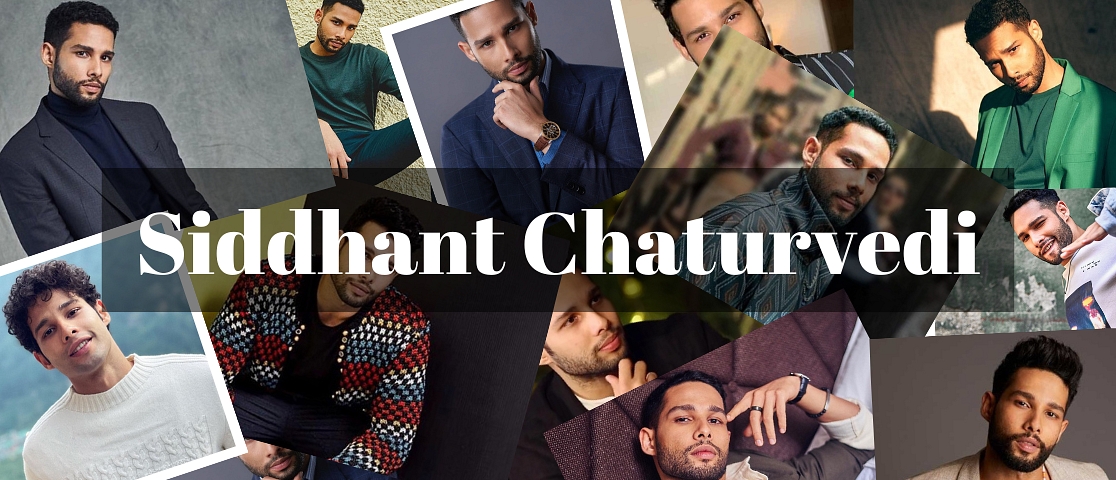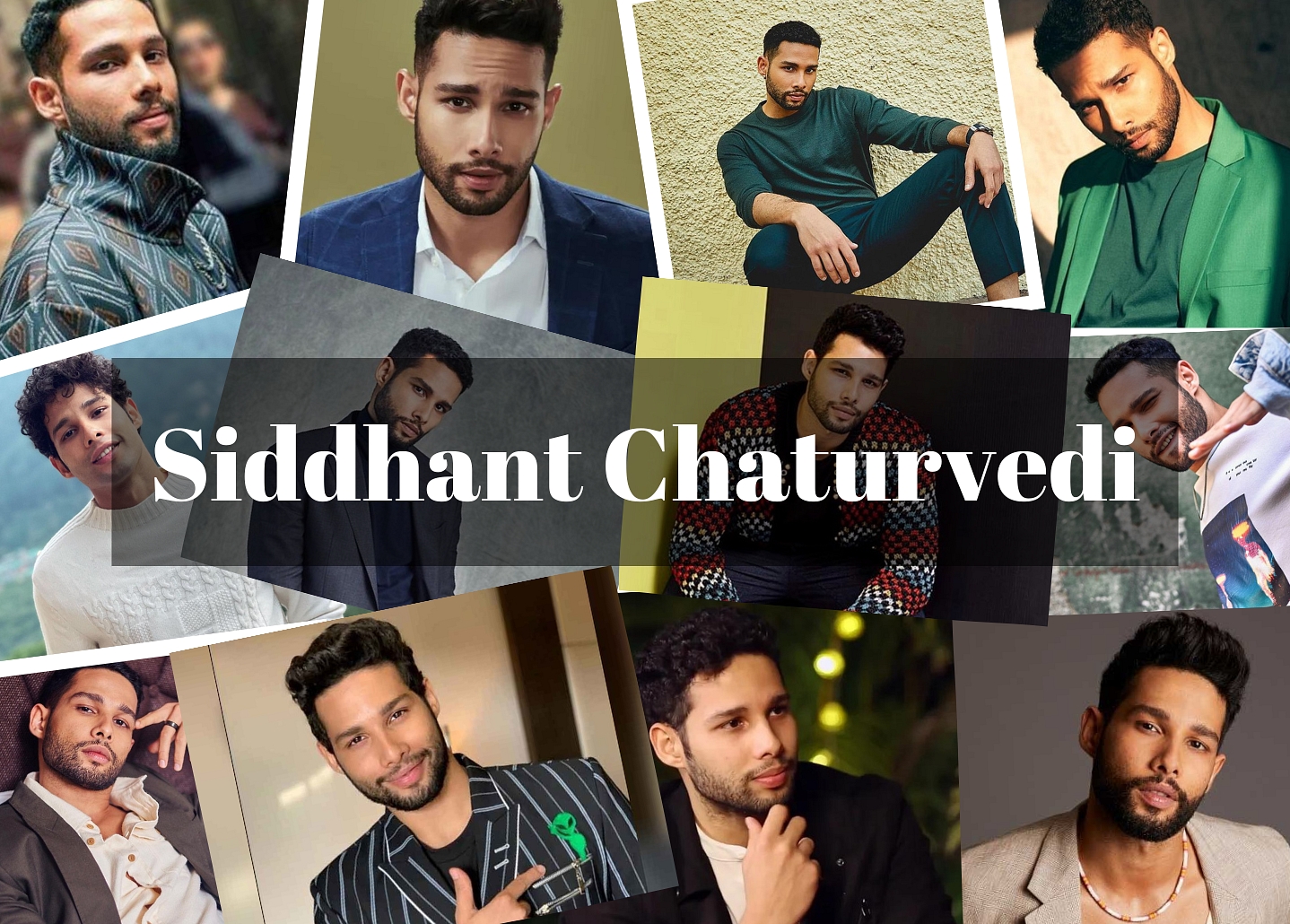 Siddhant Chaturvedi's Biography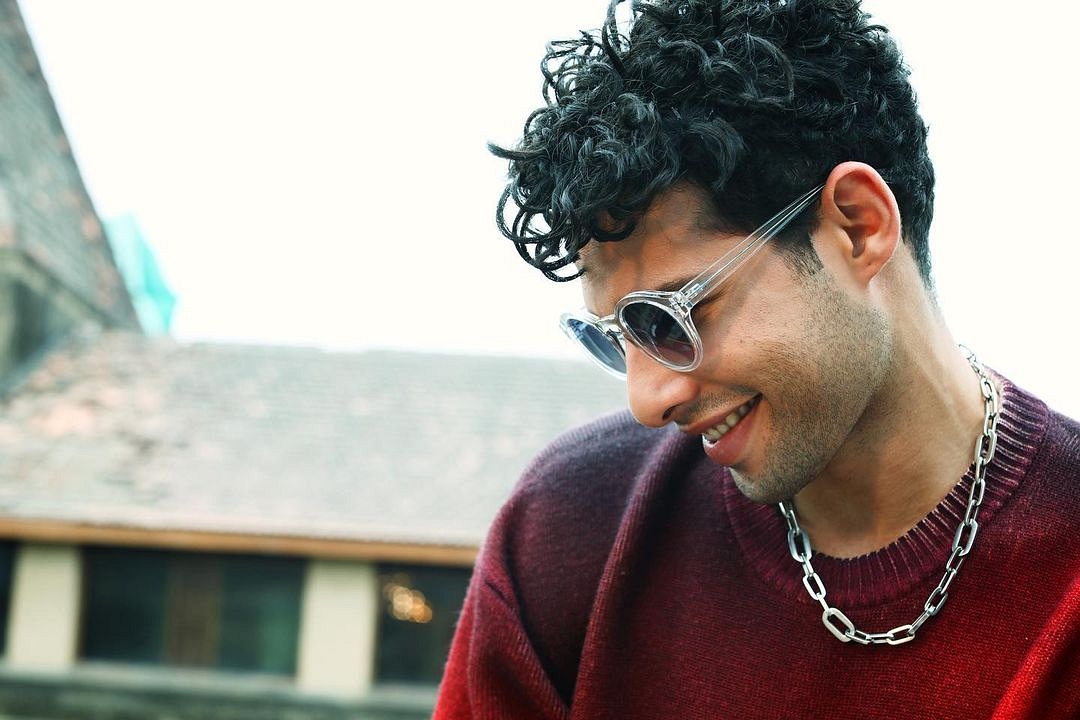 Siddhant Chaturvedi is a talented and enthusiastic Indian actor. In his college years, he took part in numerous modelling competitions. In 2017's comedy television series 'Life Sahi Hai,' he made his acting debut. Siddhant Chaturvedi then made an appearance in the Indian Premier League-inspired web series Inside Edge on Amazon Prime Video. He was chosen by Farhaan Akhtar for the film Gully Boys after the Inside Edge's successful segment. He portrayed the role of MC Sher in the movie. For his part in the movie, he took home the Best Male Debut prize at the Filmfare Award for Best Supporting Actor. He also appear in the crime comedy Bunty Aur Babli 2 in 2021. Additionally, he made a cameo in the contentious reality programme Bigg Boss15. Indian actor Siddhant Chaturvedi was raised by a homemaker and a chartered accountant in Ballia, Uttar Pradesh. When Siddhant was five years old, his family relocated to Mumbai. Siddhant Chaturvedi is a chartered accountant who graduated from Mithibai College. Siddhant was active in theatre during his time in college.
Talk To Similar Celebrities
Siddhant Chaturvedi's Family and Siddhant Chaturvedi's Education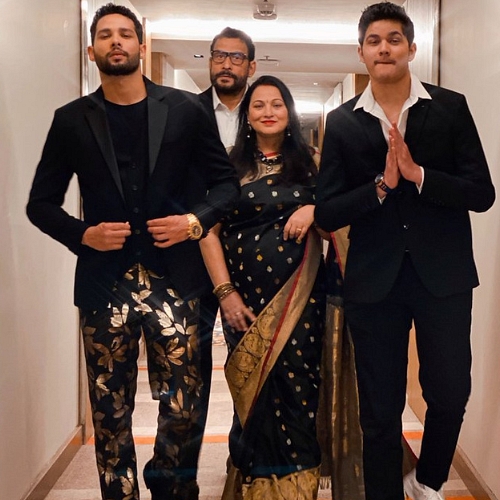 Siddhant Chaturvedi was born on 29 April 1993. Siddhant Chaturvedi's age is 29 years as of 2022. Siddhant Chaturvedi's zodiac sign is Taurus. Indian actor Siddhant Chaturvedi performs in Hindi-language movies. Siddhant Chaturvedi moved to Mumbai when he was five years old. He was born in Ballia, Uttar Pradesh. His father is a chartered accountant, and his mother is a housewife. Siddhant Chaturvedi studied at Mumbai's Mithibai College and initially wanted to become a chartered accountant (CA), though he also enjoyed acting on stage. He lost interest in pursuing his CA articleship and took a break. During this time, he participated in and won The Times of India's Fresh Face Contest in 2013.
Siddhant Chaturvedi's Affairs and Relationships
Siddhant Chaturvedi - Navya Naveli Nanda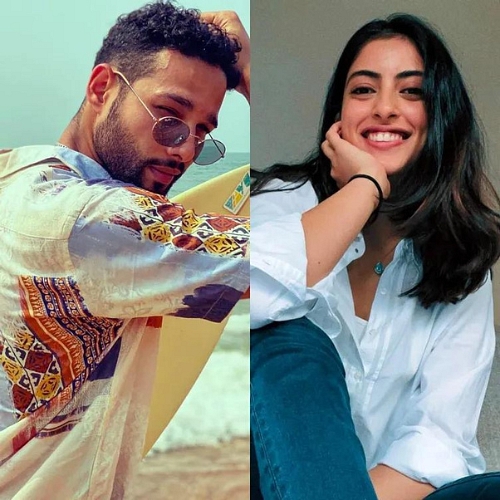 Amitabh Bachchan's granddaughter Navya Naveli Nanda and Gully Boy actor Siddhant Chaturvedi have recently become the talk of Bollywood. It's true what you just read! Although neither has addressed the persistent dating rumours, their social media exchanges and posts have given fans the impression that they are in a relationship. Speaking of it, the 'Gehraiyaan' actor recently shared a thoughtful post on Earth Day on his social media accounts. Although many praised the actor for his forceful caption, others soon caught Navya Nanda's response to the post. The famous child added a heart to the post of 'Gully Boy' fame. As soon as they appeared, many fans immediately began linking them.One of them wrote, 'You and Navya...super cute,' while another said, 'Navya and you make an adorable couple.' Many people praised Siddhant for his powerful words. The actor's caption read, 'Hi! Main Kachra! Main Free hun! Har jagah mil jaunga, Jahan network nahi hoga. Wahan bhi phail jaunga, Pahaad, Nadi, road, footpath, Yahan tak ki dewaar ke beech Phasa hua lehraunga... Main Kachra! Main har jagah dikh jaunga... Par crop kyun kar dete ho?:( Khud sundar lagte ho filter laga ke Mujhe kahin bhi drop kyun kar dete ho...? Kachra mat phailo yaar, itni sundar Zameen hai apni, thoda pyaar se meri jaan... #HappyEarthDay'.

Siddhant Chaturvedi's Career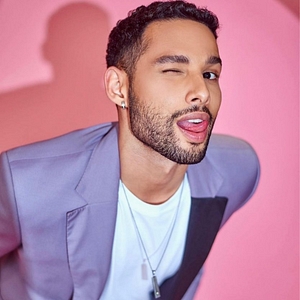 Siddhant Chaturvedi made an appearance in the 2016 season of the web sitcom Life Sahi Hai, which followed four male roommates. The following year, he started playing the role of teen cricketer Prashant Kanaujia in the Amazon Prime Video web series Inside Edge, which was based on the Indian Premier League. According to Devarsi Ghosh's review of the first season for Scroll.in, Tanuj Virwani and Chaturvedi were the 'two big acting discoveries' of the programme. Later, in 2019, he returned to the show for its second season.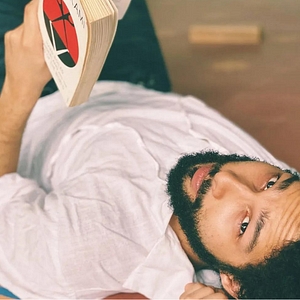 Filmmaker Zoya Akhtar, whose brother Farhan Akhtar produced the show, saw Chaturvedi at an Inside Edge success party and asked him to try out for her upcoming film, Gully Boy (2019), which was his film debut and ultimately his breakthrough role. In the movie, which also starred Ranveer Singh and Alia Bhatt, Chaturvedi played the supporting part of MC Sher, a street rapper who feeds Ranveer Singh's titular character's ambitions. Rajeev Masand praised Chaturvedi's 'charming presence,' and Variety's Jay Weissberg called him 'impressive' in his role. He was nominated for Best Male Debut and received the Filmfare Award for Best Supporting Actor at the annual Filmfare Awards ceremony.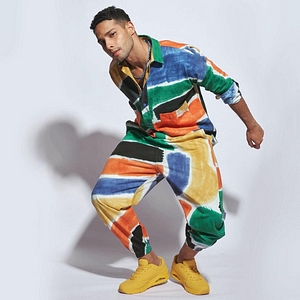 In the crime comedy Bunty Aur Babli 2 from Yash Raj Films, which also starred Rani Mukerji, Saif Ali Khan, and Sharvari Wagh, Chaturvedi played the lead role (2005). He co-starred with Deepika Padukone and Siddhant Chaturvedi in the romantic drama Gehraiyaan (2022), directed by Shakun Batra. The following project for Chaturvedi will be the horror-comedy Phone Bhoot, starring Katrina Kaif and Ishaan Khatter. He will appear in the action movie Yudhra alongside Malavika Mohanan and in Kho Gaye Hum Kahan alongside Ananya Panday and Adarsh Gourav.
Siddhant Chaturvedi's Best and Upcoming Movies
Life Sahi Hai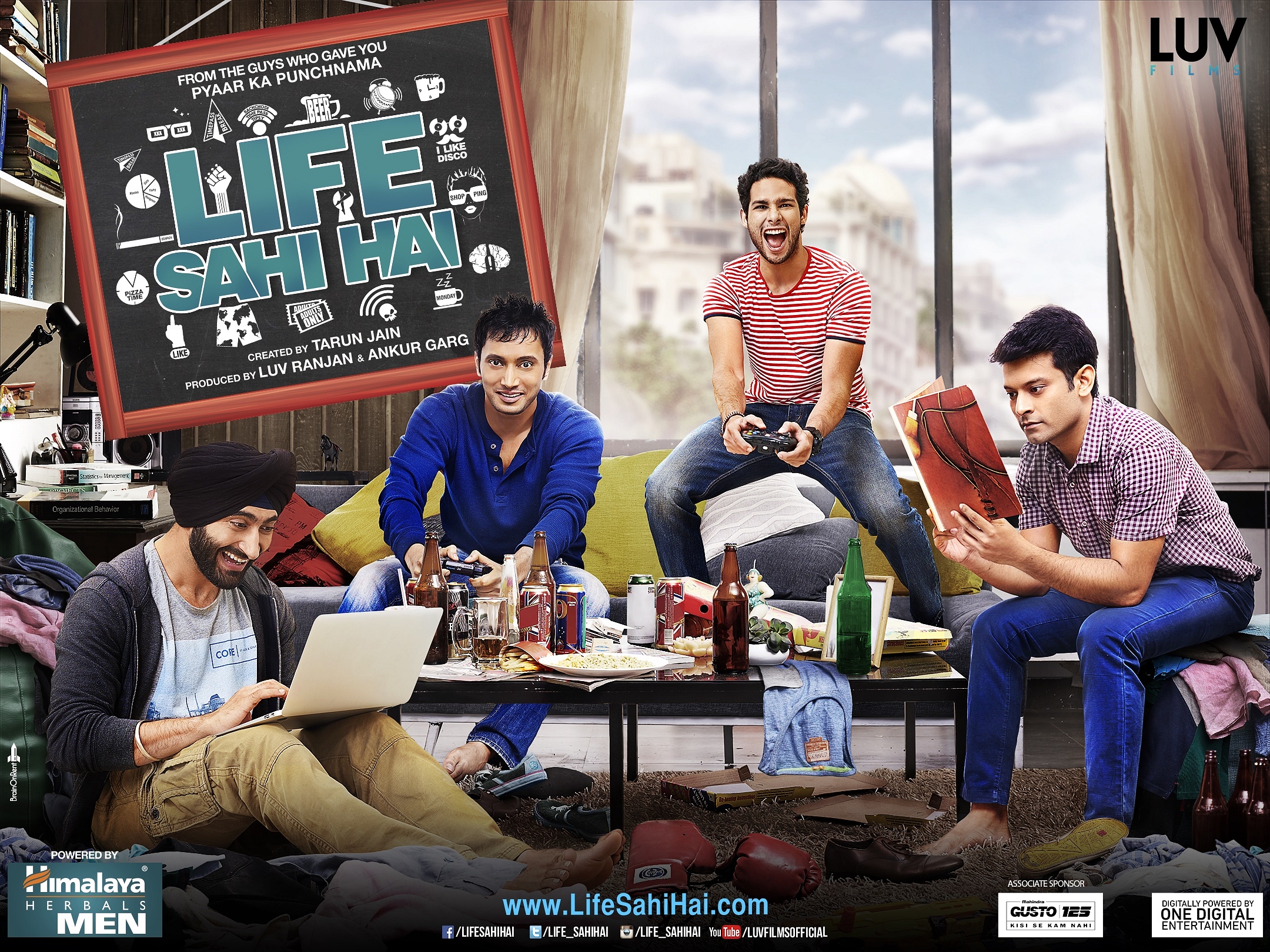 A sitcom called Life Sahi Hai centres on the lives of four guys who move to Delhi and begin living independently for the first time. They frequently find themselves in awkward situations—situations that, to us, are hilarious. These guys get into difficult situations dealing with their bosses, girlfriends, and each other that only they could put themselves in. As they adjust to their newfound freedom, they come to the realization that it isn't free. However, despite everything, they continue to believe that 'Life Sahi Hai' and can always find humor in life. An Indian comedy series called Life Sahi Hai, which translates to 'Life is right,' was created by the same people who created Pyaar Ka Punchnama. It is written by Tarun Jain, who also co-wrote Pyaar Ka Punchnama 2, and is produced by Luv Ranjan and Ankur Garg through their company, Luv Films. In June 2016, the first five episodes of the show's first season were made available on YouTube. In April 2018, Zee5 released the first five episodes of the second season of the programme.
Inside Edge
Inside Edge is a fictional series that follows the trials, tribulations, and triumphs of the Mumbai Mavericks, a PowerPlay League T20 cricket franchise. Inside Edge is your window into the world of the powerful men and women who run the game behind the game and will stop at nothing to get what they want, with enough twists and turns to give you whiplash. Their ambition is a consuming force, a vortex of deception, lust, greed, manipulation, and betrayal that threatens to destroy the very sport they swore to defend. Inside Edge is a Karan Anshuman-created Indian sports-drama streaming television series available on Amazon Prime Video. It debuted on July 10, 2017, and is Amazon Originals' first Hindi-language series. The Mumbai Mavericks are a fictional T20 cricket team whose owners run a league-wide spot-fixing syndicate. Inside Edge stars Manu Rishi, Amit Sial, Karan Oberoi, and Asha Saini, as well as Vivek Oberoi, Richa Chada, Siddhant Chaturvedi, Tanuj Virwani, Angad Bedi, Sayani Gupta, Aamir Bashir, and Sapna Pabbi.
Gully Boy
A 22-year-old boy named Murad from a ghetto in Mumbai, India, is the subject of the movie 'Gully Boy.' His parents, who worked as drivers, put a lot of effort into getting him an education so he could get a white-collar job. Murad discovers that rapping is his vocation in the meantime. Genuine Hip Hop is a relatively new phenomenon in India and, like everywhere else in the world, it is emerging from the streets. Murad's journey from discovering his love for rap and pursuing his dream to unintentionally transcending his class is the subject of this story. Art is a far-off dream for the colonized poor of India. The movie features street rap performed in Mumbai's narrow lanes.

Gully Boy is a 2019 Indian musical drama film in the Hindi language that was written and directed by Zoya Akhtar. Under the auspices of Tiger Baby Films and Excel Entertainment productions, Ritesh Sidhwani, Farhan Akhtar, and Akhtar produced the movie. American rapper Nas served as executive producer. Along with Alia Bhatt, Kalki Koechlin, Siddhant Chaturvedi, Vijay Varma, Amruta Subhash, and Vijay Raaz in supporting roles, it stars Ranveer Singh as the film's titular character. The movie is a coming-of-age tale about Mumbai's Dharavi slum resident and aspiring street rapper Murad Ahmed (Singh), who was inspired by the lives of Indian rappers DIVINE and Naezy.

Bunty Aur Babli 2
In India, a string of robberies with their distinctive sigil start to appear, forcing Bunty and Babli out of retirement. The Yash Raj Films production Bunty Aur Babli 2 is a 2021 Hindi-language crime comedy film written and directed by Varun V. Sharma, based on a story by producer Aditya Chopra. The movie, a follow-up to the 2005 film Bunty Aur Babli, stars Saif Ali Khan, Rani Mukerji, Siddhant Chaturvedi, and Sharvari Wagh in her feature film debut. The COVID-19 pandemic in India caused the film's release to be postponed twice, first in June 2020 and then in April 2021. On November 19, 2021, a theatrical release finally took place.
Gehraiyaan
Shakun Batra is the director of the 2022 Bollywood drama Gehraiyaan. Deepika Padukone, Siddhant Chaturvedi, and Siddhant Chaturvedi play the leading characters in the film. The central themes of Gehraiyaan are adultery and intricate contemporary relationships. Yoga instructor Alisha (Deepika Padukone) feels that both her personal and professional lives are in ruins. Her six-year relationship with failing writer boyfriend Karan has struck a boredom wall, and she is having trouble finding investors for her fitness software. Just as she begins to accept her boring life, her obscenely wealthy cousin (Siddhant Chaturvedi) and her hotshot fiancé Zain appear (Siddhant Chaturvedi). Alisha and Zain quickly develop an irrational attraction to one another and start a passionate love affair while keeping their respective partners in the dark.

The characters in Gehraiyaan (Depths) are filled to the brim with painful memories, heartbreaking secrets, soul-crushing worries, and stress. The movie is very much like the characters in it: calm and still on the outside, with a volcano of suffering and mysteries bubbling and boiling underneath. The third feature film produced by director Shakun Batra, writer Ayesha Devitre Dhillon, and producer Karan Johar is titled Gehraiyaan. One of the most significant collaborations in Hindi cinema over the past ten years in terms of quality output has been theirs. Gehraiyaan is a minimalist movie with a restrained pitch and a plausible, realistic plot, just like their two previous joint productions, Ek Main Aur Ekk Tu (2012) and Kapoor & Sons (Since 1921) (2016).

Siddhant Chaturvedi, who was memorable and unmissable in Gully Boy despite the fact that it was centred on Ranveer Singh and Alia Bhatt, now has the opportunity to explore the entire scope of a screenplay. As Zain, he matches Padukone's effortless brilliance.

Yudhra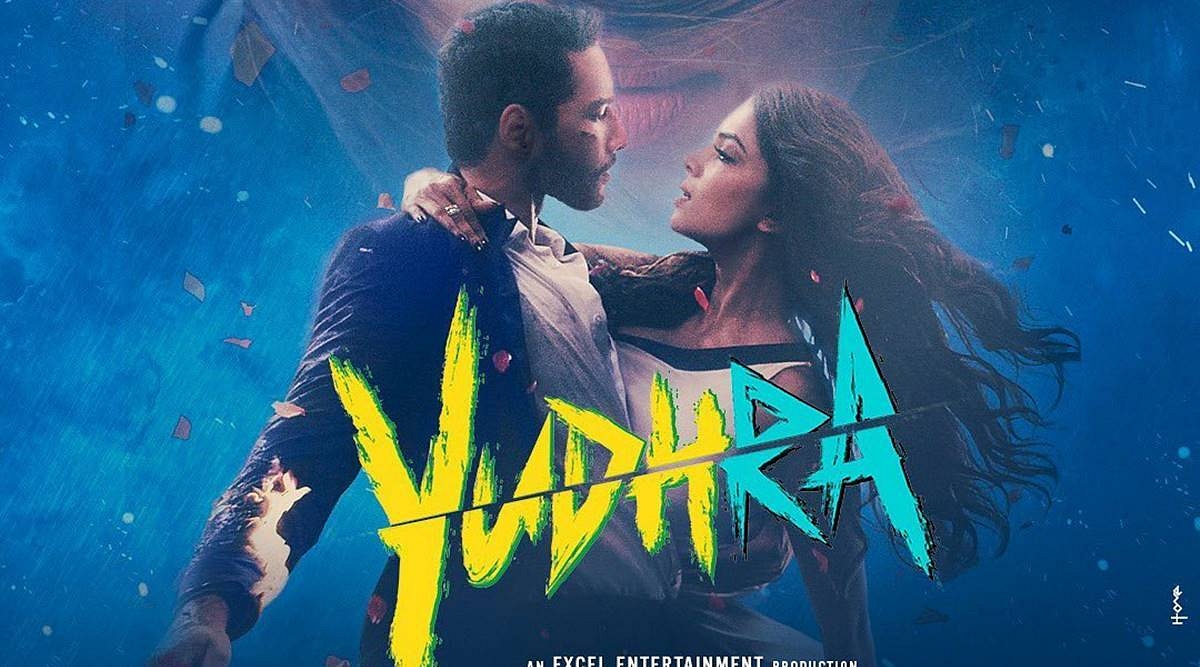 On Thursday, actor Siddhant Chaturvedi revealed that the Portugal portion of his upcoming movie Yudhra had been completed. The Ritesh Sidhwani and Farhan Akhtar-produced romantic action thriller began production in August. On Instagram, Chaturvedi shared a video of himself getting out of bed and walking to the beach to exercise. The 28-year-old actor wrote on social media, 'Daddy's home. #PortugalWrap #Yudhra.'

Kho Gaye Hum Kahan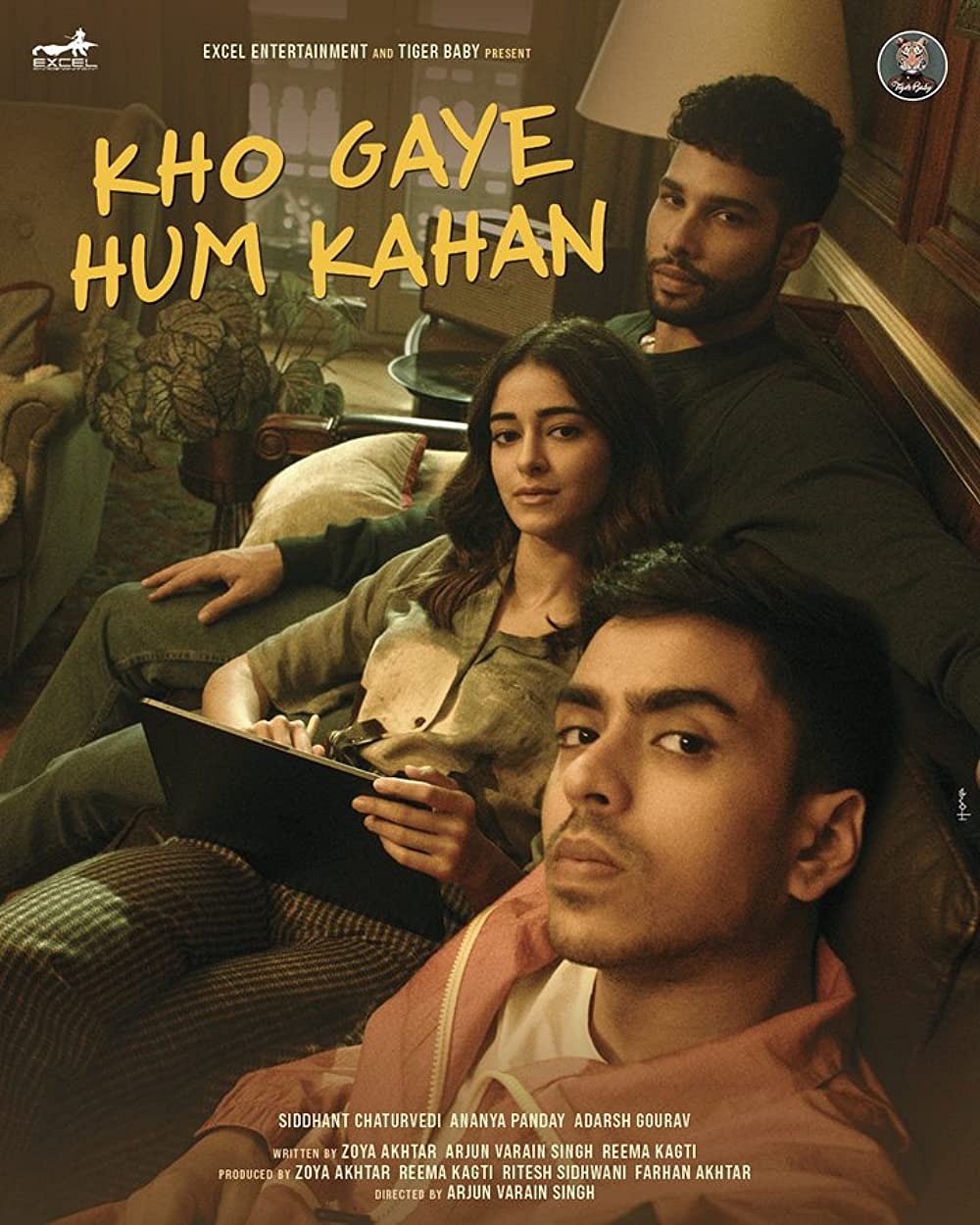 A new movie with the working title Kho Gaye Hum Kahan will be made by people whose favourite subject matter is discovering the numerous dimensions of friendship in cinema. We are referring to Zoya Akhtar, who co-owns Tiger Baby Films with Reema Kagti, and her brother Farhan, who works for Riteish Sidhwani's Excel Entertainment. Siddhant Chaturvedi, Siddhant Chaturvedi, and Gourav Adarsh are among the newcomers who appear in Kho Gaye Hum Kahan, which is Arjun Varain Singh's first film as a filmmaker (PS - Ananya and Siddhant are also co-stars of an upcoming Shakun Batra movie). With a first-look teaser and poster, the cast and crew announced the movie on Thursday. The teaser is set to the tune Kho Gaye Hum Kahan from the Farhan Akhtar-coproduced film Baar Baar Dekho. 'Find your Friends and you won't need followers,' were the opening words used to introduce the topic of friendship. The teaser stated that Kho Gaye Hum Kahan would probably be released in 2023.

Siddhant Chaturvedi's Career Timeline
Siddhant Chaturvedi's Struggles
The fact that Siddharth comes from a non-filmmaking family and that his father is a chartered accountant is not a secret. He also faced the challenge of living up to his parent's expectations, who wanted him to follow in his father's footsteps and become a CA, just like every other millennial. The actor, however, entered and ultimately won the Bombay Times Fresh Face competition because he had other goals. Although his parents were encouraging, he knew that winning the competition would be a major boost to his entry into the Bollywood industry. This, however, never occurred, and Siddhant had to struggle through auditions before becoming successful with Gully Boy. He admitted that he had previously struggled for six years and had frequently been passed over in favour of other actors. Here is his tale! 'I struggled for six years, experiencing numerous setbacks and low points. I began at the bottom. But I've always had this burning desire to seize that one ideal opportunity to go out there and prove myself. I used to constantly ask myself, 'Ki Apna Time Kab Ayega.' And as luck would have it, I happened to be there when Zoya needed me to be because she had been looking for MC Sher for a year.

Siddhant Chaturvedi was spotted dancing at the success party of the Excel-produced Amazon show Inside Edge, in which he played a rookie fast bowler, by Zoya Akhtar. As they say, the rest is history. 'I joined the film just 22 days before the shooting, so it's not like I had a rap background, nothing,' Siddhant Chaturvedi explained. I knew this was a great film, and I had to give it my all. But I was also aware that, just because it was a big opportunity, I shouldn't go overboard. All I wanted was some respect and appreciation for the role, but what I received far exceeded my expectations.' Unless you've been living under a rock, you're aware that Siddhant Chaturvedi became an overnight sensation following the release of Gully Boy. With his outstanding performance in the film, he stole the spotlight from Ranveer Singh and Alia Bhatt. Girls have been swooning over his charming personality, and many others have developed feelings for him as well. After Rajkummar Rao in 2017 and Vicky Kaushal in 2018, Siddhant Chaturvedi has been dubbed Gully Boy's breakout star.

Siddhant Chaturvedi's Awards and Achievements
Filmfare Awards
2020 Best Actor In A Supporting Role (Male) Gully Boy
Zee Cine Awards
2020 Best Debutant - Male Gully Boy
2020 Best On-Screen Pair Gully Boy
Siddhant Chaturvedi Interesting Facts
Siddhant Chaturvedi, an actor who is so versatile, was once a quiet and shy youngster. It's easy to assume Siddhant has always been a confident young man based on the way he carries himself, but that's not entirely true. Once upon a time, Gully Boy's star was extremely shy. The actor has previously admitted to being a little reserved in his younger years. We could have been tricked.
Siddhant Chaturvedi is the proud winner of Clean and Clear's 'Bombay Times Fresh Face' 2012 and 'The Times of India Fresh Face 2013,' Siddhant Chaturvedi is obviously very proud of his accomplishments.
Siddhant graduated from Mithibai College and is a chartered accountant, just like his father. Siddhant actually took the CA exams, passing them despite having always pursued his interest in acting and theatre. That choice may have been influenced in part by the fact that his father is a chartered accountant. Jr. Chaturvedi deserves praise for taking a chance on himself!
In a previous interview, Siddhant Chaturvedi recalled how, when he was in school, he struggled to communicate with other students because he could only speak Bhojpuri. However, Hindi eventually appeared.
Siddhant Chaturvedi became an instant internet sensation for good reason after responding quickly to Ananya Panday's story about her struggles. When he said, 'Jahaan Hamare Sapne Poore Hote Hote Hain, Wahan Inka Struggle Shuru Hota Hai,' he struck a chord. He may have been probably referring to his 6-year struggle to break into the industry, which included numerous rejections and disappointments.
Social Media
Frequently Asked Questions