Babil Khan Biography Birthday Family Affairs Career Movies Net Worth

Faraz Shaikh
Babil Khan's Biography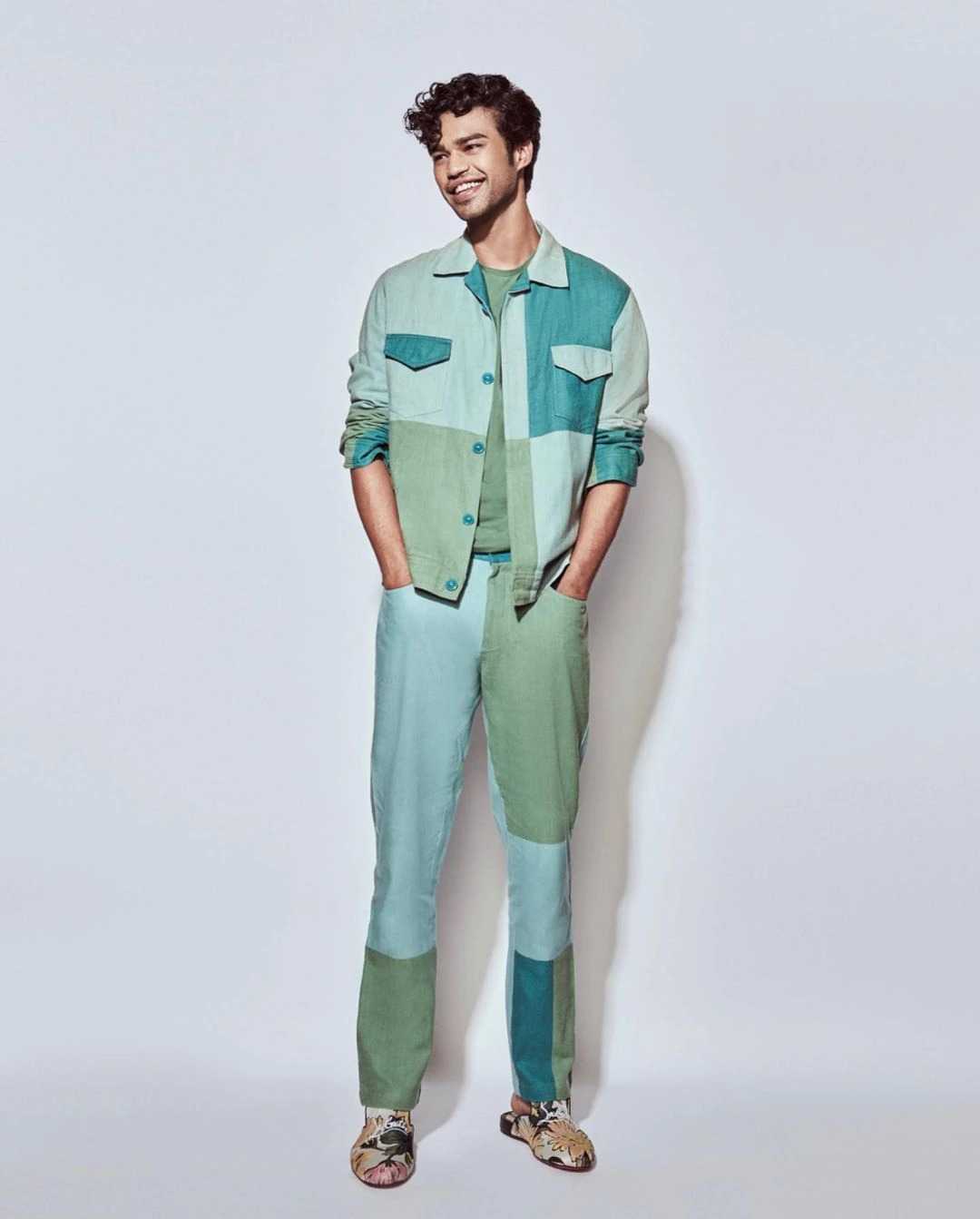 Babil Khan is an Indian actor and filmmaker. Babil Khan is the eldest son of the late Mr Irrfan Khan, one of the greatest actors of all time. Babil Khan's birthdate is May 15

Irrfan Khan not only enriched the Indian film industry, but his brilliance had a significant impact on the global demographic of cinema.

Babil is a deserving heir to Mr Khan's throne. Babil made his screen debut in Qala, a Netflix film released in 2022. The film is produced by none other than Anushka Sharma, one of India's most well-known actresses.

Swastika Mukherjee and Tripti Dimri also star in Qala. Learn everything there is to know about Babil Khan's biography, filmography, age, movies, marriage, family, awards, photos, and more.

Babil Khan's Education
Babil Khan is a filmmaker and actor by profession. He is well-known as the son of late Bollywood actors Irrfan Khan and Sutapa Sikdar. Babil Khan completed his education at Mumbai's Tridha School. Babil Khan relocated to England to pursue his BA at the University of Westminster London. Babil Khan school's name is Tridha School in Mumbai. Babil Khan's college name is the University of Westminster.

Talk To Similar Celebrities
Babil Khan Family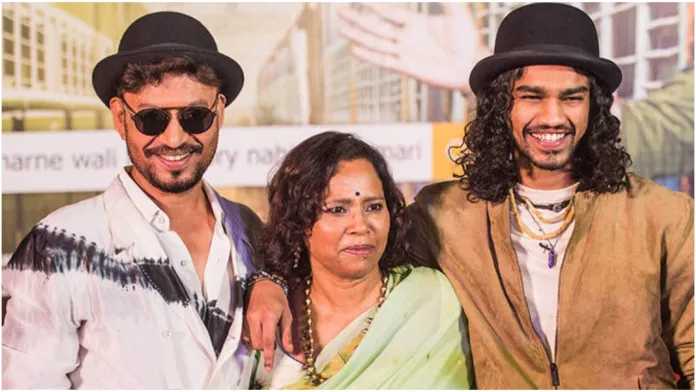 Babil Khan was born into a Muslim family in India. Despite being a Muslim by birth, Babil's parents brought him up in a secular environment. Babil Khan's father is the late Mr Irrfan Khan, one of India's most famous actors. Babil Khan's mother is Sutapa Sikdar. Sutapa Sikdar works as a screenwriter, producer, and dialogue writer. Babil Khan has a younger brother Ayaan Khan.

Irrfan Khan was diagnosed with a Neuroendocrine tumour in 2018 and underwent treatment. Following that, Khan received treatment and underwent chemotherapy. Irrfan Khan died in 2020 at the age of 53. Babil Khan's mom is a Hindu and his dad is a Muslim.' Babil Khan said in an interview, 'but I was raised as a man without a religion.' I've celebrated holidays like Diwali, Holi, and Raksha Bandhan, as well as going to church.'

Babil Khan's Affairs
Babil Khan's Girlfriend Yulia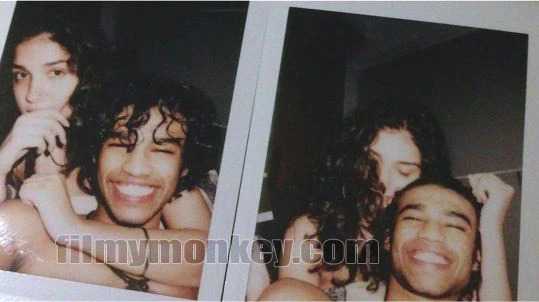 The late actor Irrfan Khan's son, Babil Khan, wished one of his close friends a happy birthday on Instagram. He shared a funny video and two images with his friend Yulia, who is reportedly his girlfriend, and wished her in the caption of the post. His followers praised the couple and wished her a happy birthday in the comments section. There were rumours that Babil was dating Yulia while he was living in London.

Babil Khan's Career
Babil Khan, Irrfan Khan's son, is set to make his film debut with the upcoming film Qala, which will be released on Netflix. Tripti Dimri, Swastika Mukherjee, Neer Raao, Avinash Raj Sharma, and Ashish Singh also appear. Anvita Dutt directed the show, which was produced by Anushka Sharma's brother Karnesh Sharma's Clean Slate Films. Qala will be available on Netflix on December 1, 2022.

Babil Khan's Movies
Qala
'Qala' tells the story of the titular character, Triptii Dimri, who is one of Kolkata's most popular playback singers in the 1930s. Sudha is her assistant (Girija Oak). She is best friends with Naseeban Aapa (Tasveer Kamil) and lyricist Majrooh (Varun Grover). Her future appears to be bright and full of possibilities. But her toxic relationship with her mother, Urmila (Swastika Mukherjee), haunts her.

Urmila has always held a grudge against Qala for being the twin who survived childbirth and killed her unborn son in the process. The arrival of a grassroots singer named Jagan (Babil Khan) inadvertently magnified this bad blood, as Urmila treated him as her son. Qala grew increasingly envious of Jagan as Urmila began to do everything in her power to establish him as a mainstream artist. This prompted her to take some unsavoury actions, the consequences of which loom large in her mind.

Babil Khan's Career Timeline
Babil Khan's Upcoming Movies
Babil Khan's upcoming Movie name is still not known.
Babil Khan's Net Worth and Income
The amount of assets that exceed liabilities is referred to as net worth. Cash, real estate, and anything else of value are examples of assets. It is the value of everything you own less everything you own. Net worth is not calculated on a yearly basis. So, how much is Babil Khan currently worth? Babil Khan's net worth is estimated to be more than 2-4 crores in 2022.

Babil Khan Awards and Achievements
At the 66th Vimal Elaichi Filmfare Awards on Sunday evening, Babil Khan accepted two awards on behalf of his late father Irrfan Khan: one for Best Actor in a Leading Role for 'Angrezi Medium,' and one for Lifetime Achievement.

7 Interesting Facts about Babil Khan
Being a member of Generation Z, Babil Khan is a style icon who always gets it right.
He enjoys playing the guitar, and many of his Instagram videos demonstrate this.
Babil wants to become a musician.
This colour scheme must be in his closet because he adores pastel shades.
He is a fervent travel enthusiast. He frequents New York and London.
Babil Khan enjoys sporting wristbands.
In memory of his late father Irrfan Khan, Babil Khan collected awards, including a Lifetime Achievement Award.
In his spare time, Babil enjoys reading, writing, photography, and playing the guitar.
In 2021, he appeared in the English short film 'The Mattress Man: A Yawn to Action'.
Babil Khan's Profile Summary
Social Media
Frequently Asked Questions