Avinash Tiwary | Movies, Career, Age, Biography, Net Worth

Violeena Vargav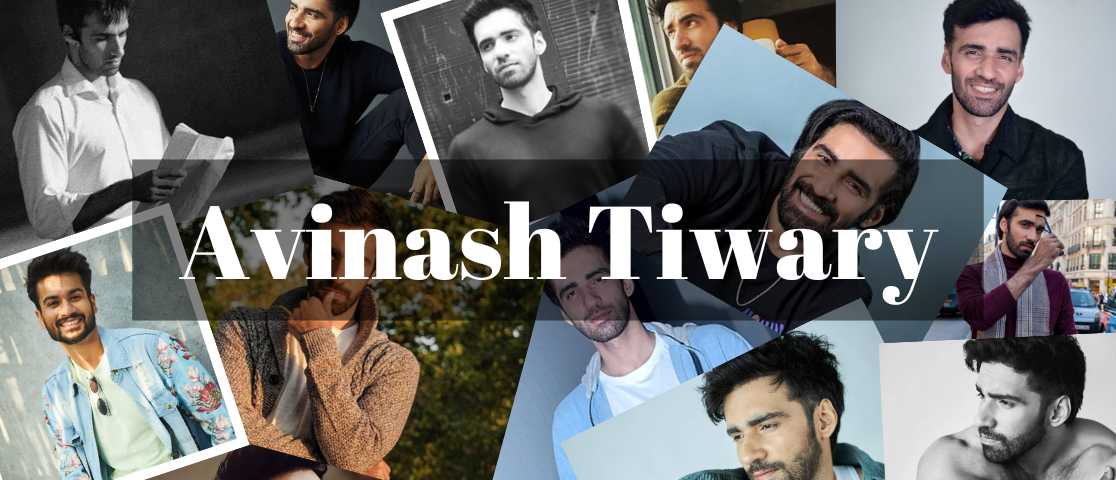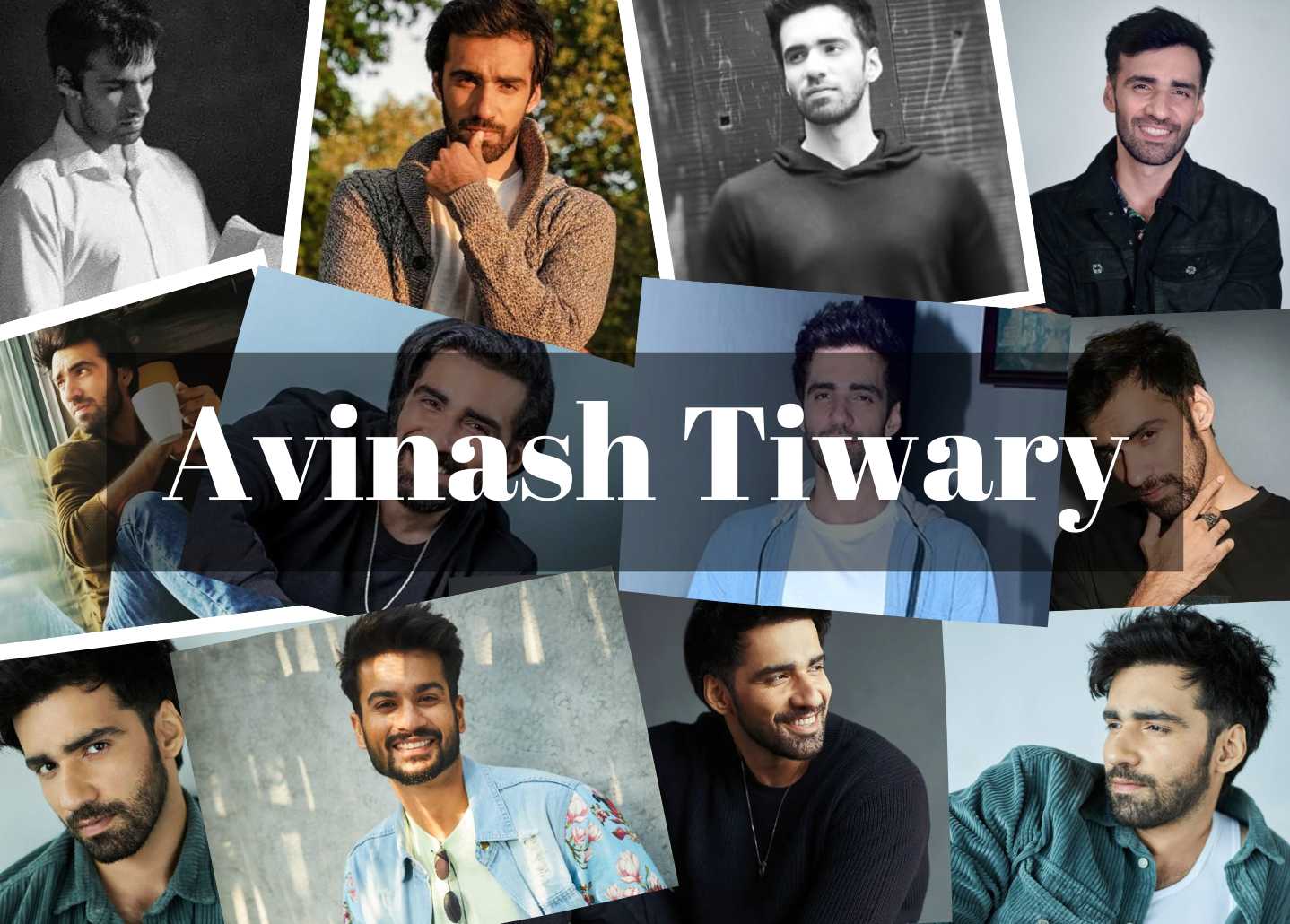 Avinash Tiwary's Biography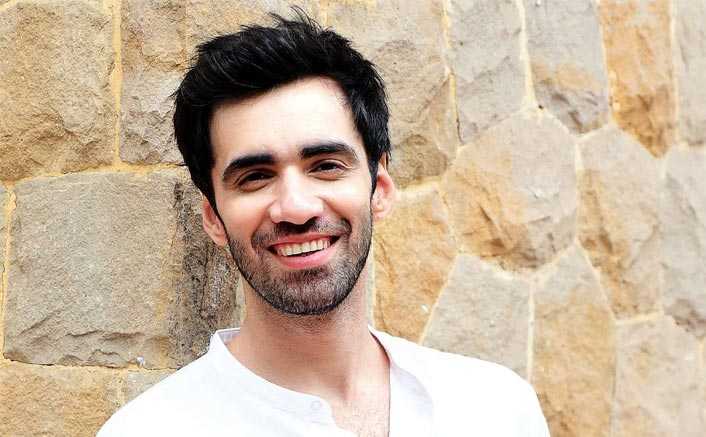 Avinash Tiwary is an Indian actor. Since 2005, he has begun to appear in short films. With the lead part in Sajid Ali and Imitiaz Ali's romance drama Laila Majnu, he gained notoriety in 2018. He was praised by critics for playing Satya in the movie Bulbbul (2020).

Avinash Tiwary's birthday is 15 August 1985. Avinash Tiwary's birthplace is Gopalganj, Bihar, India. Avinash Tiwary's age is 37 years, as of 2022. Avinash Tiwary's religion is Hinduism. Avinash Tiwary's zodiac sign is Leo. Avinash Tiwary's height is 1.72m or 5'8.

Avinash Tiwary collaborated with seasoned artist Om Katare in the theatre. In 2006, he launched his career with the documentary Anamika: Her Glorious Past, following his time at the New York Film Academy. He collaborated with Amitabh Bachchan in the TV series Yudh in 2014, playing the antagonist Ajat Shatru.
Avinash Tiwary made his Bollywood debut in the 2016 film Tu Hai Mera Sunday, directed by Milind Dhaimade and starring Barun Sobti and Shahana Goswami and centered on the lives of five friends. The 60th BFI London Film Festival hosted the international premiere of the movie, which was well-received by critics.

Avinash Tiwari signed on to star in Imtiaz Ali's love story Laila Majnu in 2017 after auditioning for the role in December 2015. He took on the lead part of Qais/Majnu in the film, which tells the traditional Laila and Majnu love story but is set in the present. Ekta Kapoor is the producer, and Sajid Ali is the director. He endured significant physical changes for the part, and the critics praised him for playing Majnu so naturally.
Claim Your FREE Celebrity Shoutout
✕
Claim Now!
Avinash Tiwary's Family and Avinash Tiwary's Education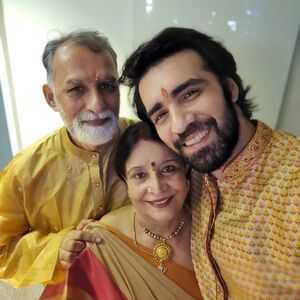 Avinash Tiwary's father's name is Rasheshwary Sharan Tiwary and he is an IRS Officer. Avinash Tiwary's mother's name is not known, Avinash Tiwary also has a sister whose name is Swati Tiwary. He was born in Bihar but then his family relocated to Mumbai after a few years.


Avinash Tiwary went to a Mumbai local public school before beginning his engineering studies. He has always been particularly drawn to stage and acting. Consequently, he dropped out of engineering school in the fourth semester and joined the theatre to study acting. After enrolling in Barry John's acting school, he later attended the New York Film Academy.
Talk To Similar Celebrities
Avinash Tiwary's Career
Yudh (2014)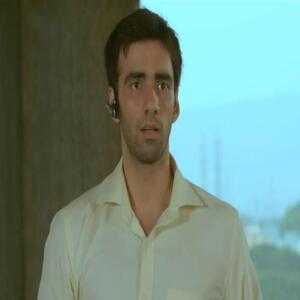 Yudh is a psychological thriller miniseries on Indian television that was created by Ribhu Dasgupta and Dipti Kalwani and stars Amitabh Bachchan. Anurag Kashyap is the creator of the programme. Along with Sarika, Zakir Hussain, Avinash Tiwary, Mona Wasu, Nawazuddin Siddiqui, and Kay Kay Menon, it also features these actors. Bachchan's first fiction television programme is this one. Yudh, which was created by Saraswati Creations and Endemol India, debuted on Sony Entertainment Television India on July 14, 2014.

Elite businessman Yudhisthir Sikarwar is the owner of the Shanti Group, a conglomerate corporation that includes Shanti Constructions and Shanti Mining in Ghaziabad, Uttar Pradesh. He has Huntington's disease, an incurable neuropsychological ailment that gives him only a few years to live, but he still wants to enter the mining business.
Laila Majnu (2018)
2018 Hindi-language romantic drama Laila Majnu stars Avinash Tiwary and Tripti Dimri. Imtiaz Ali is the presenter, and Ekta Kapoor, Shobha Kapoor, and Preety Ali are the co-producers. Sajid Ali is the director of the movie.

By deviating from traditional folklore, the story is set in present-day Kashmir, where Laila Majnu faces issues that are pertinent to today's youth. As they deal with their squabbling families, a passionate love tale begins to fall apart.

The movie opened in theatres on September 7, 2018. Following its theatrical premiere, the movie was a commercial flop, but after its digital distribution, it gained praise for its narrative and the acting of its actors. The film's background score was written by Hitesh Sonik, and the songs were written by Niladri Kumar, Joi Barua, and Alif. Irshad Kamil, Mehmood Gaami, and Mohammad Muneem wrote the lyrics.
Bulbbul (2020)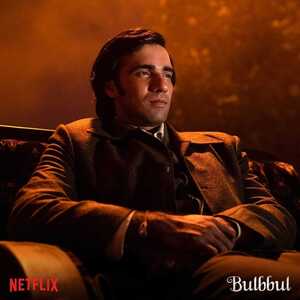 Anvita Dutt is the writer and director of the 2020 Indian supernatural thriller titled Bulbbul. Tripti Dimri played the key part, and Avinash Tiwary, Paoli Dam, Rahul Bose, and Parambrata Chattopadhyay also appeared. It was produced by Anushka Sharma and Karnesh Sharma under the banner of Clean Slate Filmz. Reviews for Tripti Dimri were generally positive. The story of the movie, which is set against the backdrop of Bengal's 1880s presidency, centers on a child bride's transformation from helpless to resilient. The Netflix version of Bulbbul debuted on June 24, 2020.

Men from a village with a history of abusing women turn up dead during the colonial era. An aristocratic man visits the same village after seeing London. His other elder brother left the family's ancient mansion after one of his elder brothers, who was also found dead like the other males, did. People assert that a witch committed the murders because inverted footprints were discovered close to the crime scenes.
Anvita Dutt, a writer for hire for movies, came up with the story for the film. After waking up one night, she began to write the first two pages of the story, outlining the chudail, the folklore surrounding her, and the concept that inspired her. After returning from a vacation to Kolkata, after witnessing a bulbul build a nest outside her home, and with some prodding from her coworkers, she finished the rest of the story. She chose Bengal's neoclassical era to achieve her goal of making the story seem like a fairy tale. She was also influenced by Rabindranath Tagore's portrayal of women.

The movie, which is set in Bengal in the late 18th century, explores the idea of aristocratic Bengali ladies embracing Western ideas of freedom. Tagore's bond with his child-bride sister-in-law, Kadambari, was detailed in Aruna Chakravarti's Jorasanko, which Shreya Paul of Firstpost stated served as the basis for the friendship between Bulbbul and Satya. When Kadambari was separated from Tagore, Chakravarti spoke of how distraught she was (due to his marriage). In addition, like Binodini being married off to Mahender, Tagore's older brother Birendranath had a mental ailment but was still married off and mistreated his wife.

Critics and viewers responded well to Bulbbul's debut, praising its feminism-related stance, visual effects, background music, and performances by the leads, particularly Tripti Dimri.
Ghost Stories (2020)
A 2020 Indian anthology horror film in the Hindi language, Ghost Stories consists of four short film episodes produced by Karan Johar, Dibakar Banerjee, Zoya Akhtar, and Anurag Kashyap. Ronnie Screwvala and Ashi Dua, working under the production labels RSVP Movies and Flying Unicorn Entertainment, respectively, co-produced it. Mrunal Thakur, Avinash Tiwary, Janhvi Kapoor, Raghuvir Yadav, Sobhita Dhulipala, Vijay Varma, and Pavail Gulati are among the ensemble cast members of the movie. On January 1st, 2020, Netflix made it available.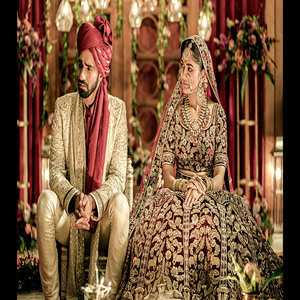 Mrs. Malik, an old woman who has suffered a stroke and is bedridden, is the subject of segment number one. Sameera, the new nurse/attendant who would replace Mrs. Malik's son, comes, but despite appearing focused on her work, she is distracted by worries about her affair with a married man. One night, when he spends time with her in the elderly woman's apartment, it seems that someone else is also present. Tale No. 2: A little kid becomes increasingly envious of his pregnant aunt while spending time with her after school, and her efforts to safeguard breeding birds become more and more problematic. Third story: While on business in a tiny village, a man is shocked to learn from two little children that one of their fathers has been devoured by the other. He doesn't trust them, but he starts to realize they might not be lying. The bride in the final tale worries that her new husband relies too heavily on his grandmother's approval because she passed away 20 years ago after they wed into a well-established family.

Ghost Stories is the third of three anthology movies by Johar, Banerjee, Akhtar, and Kashyap. Bombay Talkies and Lust Stories, both of which were released in 2013 and 2018 and are also available on Netflix, came before Ghost Stories.
The Girl on The Train (2021)
Based on British novelist Paula Hawkins' 2015 book of the same name, The Girl on the Train is a 2021 Hindi-language mystery thriller film that was directed by Ribhu Dasgupta and made by Reliance Entertainment. The movie, which features Parineeti Chopra, Avinash Tiwary, Aditi Rao Hydari, and Kirti Kulhari, was made available on Netflix on February 26, 2021, in every country.

Formerly a reputable attorney, Meera is now an alcoholic with amnesia and is going through a divorce while her husband Shekar has gone on. She notices Nusrat John, a woman who is happily residing in the house, as she passes by it on her daily train commute. Meera believes that Nusrat is continuing to live her life in the same manner as when she and her husband used to reside peacefully in the same home. As a result of Meera's jealousy, she begins to stalk Nusrat, which ultimately results in her death and makes her the main suspect in her murder.

The release day for The Girl on the Train was set for May 8, 2020. The COVID-19 epidemic caused the release to be delayed. The movie premiered on Netflix on February 26, 2021.
Jahaan (2022)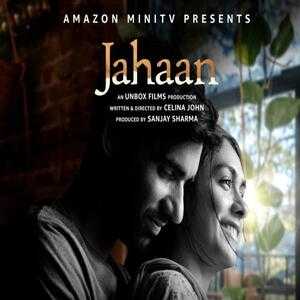 The compelling and unsettling tale of a young couple named Ghazal and Inder, who are madly in love, is told in the short film Jahaan. The couple is experiencing ups and downs in their marriage, but they are residing in a home that they emotionally connect with. When a couple's estate broker tries to find a new tenant while Ghazal and Inder have no intention of selling the house, the emotional drama of the pair continues.

Mrunal Thakur makes an impression as an actress on her own, but she really shines when she makes the relationship between her, and Avinash Tiwary look fun and intimate. Tiwary receives those cut-to-frames immediately following Mrunal and occasionally alongside Mrunal, and both times he is excellent. Without violating any fundamental rules of a conventional short film, Celina John tells a compelling story of love, casteism, religious hatred, and tormented conscience.
Avinash Tiwary's Career Timeline
Avinash Tiwary's Upcoming Projects
Avinash Tiwary's upcoming projects include Dongri To Dubai and Bambai Meri Jaan. The soon-to-be-released series Dongri To Dubai by Avinash Tiwary will be available on an OTT platform and is based on the same-named book by author Hussain Zaidi. The actor mentions devoting three years to the film adaptation of Dongri To Dubai, and he adds that he wants to learn better ways to handle failures and losses so that he won't miss out on other opportunities while being dedicated to one.

Hindi television programme Bambai Meri Jaan includes Kay Kay Menon, Kritika Kamra, Avinash Tiwary, Amyra Dastur, and others. Shujaat Saudagar is the film's director, and Excel Entertainment and Amazon Prime Video are its producers.
Avinash Tiwary's Net Worth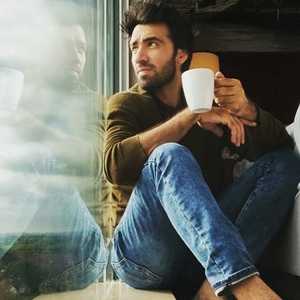 Avinash Tiwary's net worth in 2022 is $1 million US or 7 Crore Indian Rupees. All of his wealth and possessions are the result of his numerous performing endeavors. He has played some incredible roles, and the majority of his endeavors have been critically acclaimed and commercially successful. Avinash Tiwary lives in an apartment in Mumbai.

Avinash Tiwary's Controversies
Laila Majnu
Although Avinash Tiwary's work in the film, Laila Majnu film was greatly admired, his performance in Filmfare was overlooked. Then Avinash's supporters appeared on Twitter. Even Avinash Tiwary tweeted, At the risk of sounding like a crybaby... Laila Majnu is my debut film as a lead. Ask why Filmfare decided to ignore me...I am very aware that none of this makes any difference but if I stand for empowering others to speak their mind and against what is not just, I should first stand for myself.

R Balki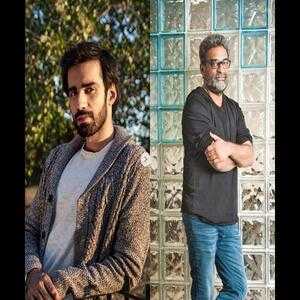 R Balki caught everyone's attention when he referred to the nepotism discussion as a pointless debate. He even praised Alia Bhatt and Ranbir Kapoor, referring to them as two of the best actors in the business, and asked to find him a greater actor than Alia or Ranbir. He also said that these few individuals, who are arguably some of the best performers, are being treated unfairly. Avinash Tiwary acted immediately and emphasized that he will only learn about the better actors if they are given the opportunity, despite the fact that his statement caused quite a stir. His tweet soon received a variety of responses.

Avinash Tiwary's Interesting Facts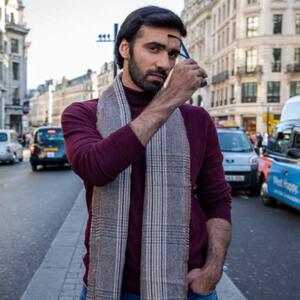 Avinash Tiwary started appearing in short films in 2005.
Avinash Tiwary is a gym and yoga lover.
Avinash Tiwary's favourite colours are red, white and black.
Avinash Tiwary's relationship status is single, as of 2022.
Growing up, Avinash Tiwary wanted to do a PhD in Physics.
Avinash Tiwary loves traveling and clicking pictures.
Avinash Tiwary studied acting at New York Film Academy.
Social Media
Frequently Asked Questions