Aditi Rao Hydari | Biography, Movies, Boyfriend, Net Worth

Zeenat Sayyed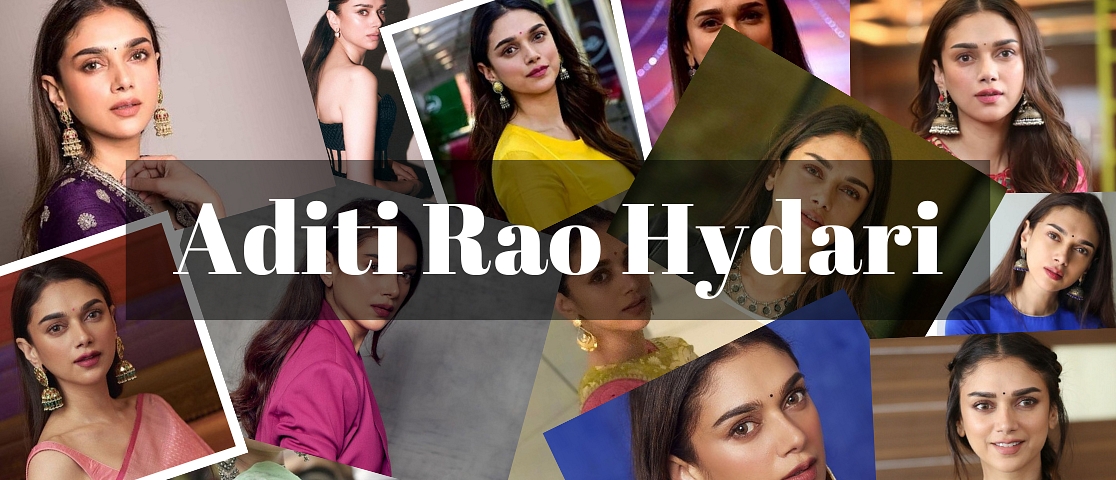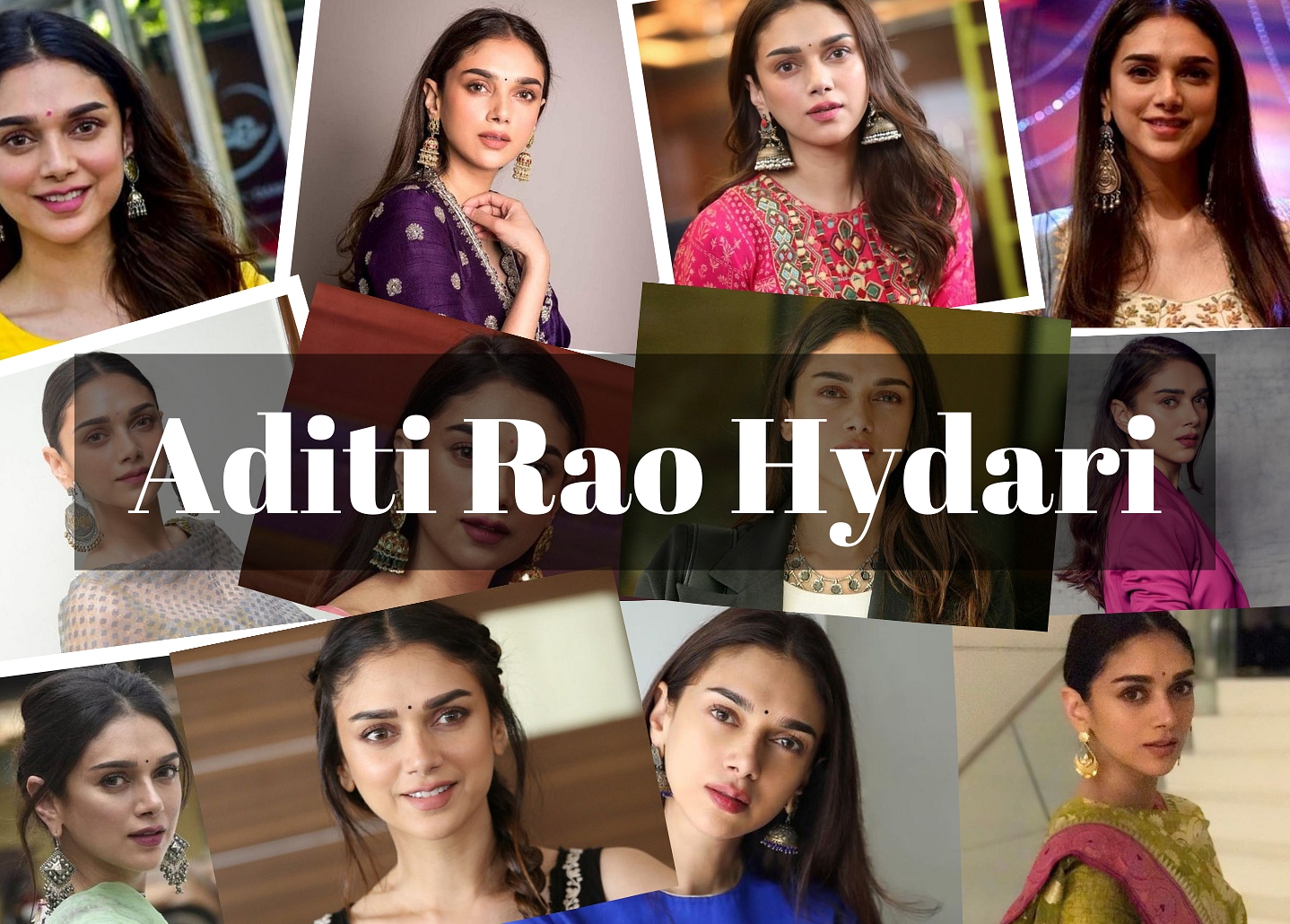 Aditi Rao Hydari's Biography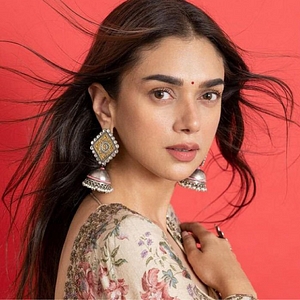 Aditi Rao Hydari is an Indian actress who appears in movies in the languages of Tamil, Telugu, Hindi, and Malayalam. Aditi Rao Hydari's Birthday is on the 28th of October. Aditi Rao Hydari's Birthplace is Hyderabad. Aditi Rao Hydari's Birth Year is 1986. In 2006, she made her film debut in the Malayalam movie Prajapathi. Yeh Saali Zindagi, a 2011 romantic suspense film directed by Sudhir Mishra, was one of Hydari's most notable roles and earned her the Screen Award for Best Supporting Actress.

Aditi later appeared in a number of Hindi movies, including the musical Rockstar (2011), the thriller Murder 3 (2013), the suspenseful Wazir (2016), and the historical drama Padmaavat (2018). For her leading role in Mani Ratnam's Kaatru Veliyidai in 2017, Hydari was honored with the SIIMA Award for Best Debut Tamil Actress. Since then, she has contributed to other South Indian cinema industries, working on films like Sammohanam in Telugu. Her other well-known South Asian movies are Sufiyum Sujatayum, Psycho, and Chekka Chivantha Vaanam (2020). The Zodiac Sign of Aditi Rao Hydari is Scorpio.

Get Personalised Gift Messages from Similar Celebrities and make your loved ones feel Special

Aditi Rao Hydari's Childhood and Aditi Rao Hydari's Education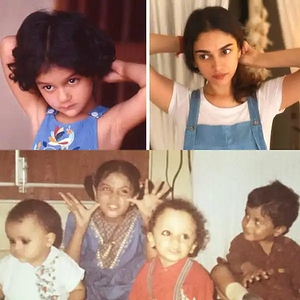 Aditi Rao Hydari was born in Hyderabad, Andhra Pradesh, India, to classical singers Ehsaan Hydari and Vidya Rao, who are both well-known for their work in the thumri and Dadra styles of music. Aditi Rao Hydari's mother is a practicing Buddhist and a Chitrapur Saraswat from Mangalore who is half-Telugu. Aditi Rao Hydari's father, a Bohri Muslim who passed away in 2013, was a Hindu by birth. Thus, Hydari has a mixed ancestry that includes Bohri, Chitrapur Saraswat, and Telugu.

Hydari is descended from Sir Muhammad Saleh Akbar Hydari and Raja J. Rameshwar Rao, a former Raja of the Wanaparthy family, respectively, from two royal lineages. She is the great-granddaughter of Muhammad Saleh Akbar Hydari, a former governor of Assam, and the granddaughter of Akbar Hydari, a former prime minister of Hyderabad state in colonial India. Aditi is the granddaughter of Shanta Rameshwar Rao, a highly regarded educationalist in the city of Hyderabad, the founder of the Vidyaranya school, and Raja J. Rameshwar Rao, who oversaw the administration of Wanaparthi state under colonial India. Her maternal first cousin is filmmaker Kiran Rao, who was once married to actor Aamir Khan.

When Hydari was two years old, her parents divorced. Her mother relocated to New Delhi from Hyderabad and ran the family business there. Her mother stayed single, whilst her father remarried and had no children. Hydari's early years were split between Hyderabad and New Delhi. At the age of six, she began studying Bharatanatyam by renowned dancer Leela Samson. She completed her education at Lady Shri Ram College, University of Delhi, after attending A Krishnamurthy Foundation India School.Hydari uses the last names of both of her parents. She clarified, Given that my mother raised me and that my father is also a part of who I am, I wanted to maintain both. Due to Hydari's rarity, I decided to keep both Rao and Hydari.
Talk To Similar Celebrities
Aditi Rao Hydari's Family
Aditi was reportedly married to Satyadeep Mishra, a former Indian lawyer, and actor, in 2009. Aditi announced their divorce in 2013 and said that they remained close friends. She stated, Yes, I married Satyadeep when I was 21. He was a lawyer and government officer who gave up his career to become an actor. My sole committed relationship began when I was 17 and began with him. Even though we are still good friends and our relationship hasn't ended, it hurt my heart when we split up. I am a daughter to his mother, and he will always be a son to my mother. He teases me often about being his child that he can't get rid of even though he is much older than me. Hydari had her first committed relationship with Mishra when she was 17 years old. When she made her Hindi film debut, she was 21 when she got married, but she kept the union a secret. Despite being apart, the two have stayed in touch over the years and are good friends.
Aditi Rao Hydari's Affairs and Relationships
Farhan Akhtar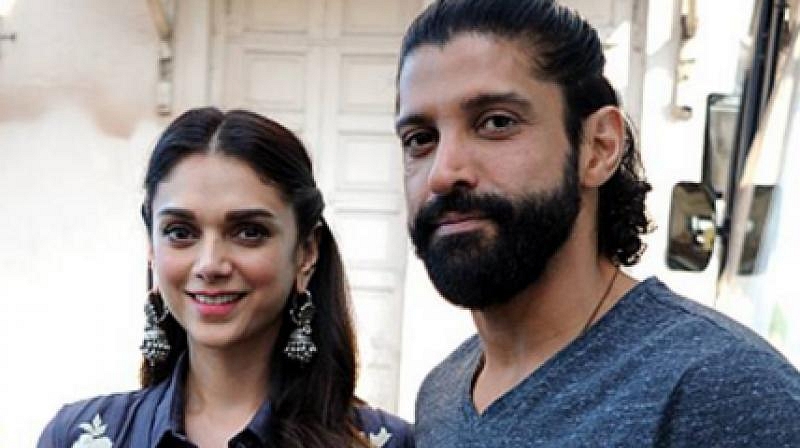 As soon as they announced their split from her wife, reports of Farhan Akhtar's relationship with Aditi Rao Hydari started to circulate. Aditi was frequently cited as the cause of his divorce. The two were frequently seen together back then while they were filming for Wazir. However, a lot of people jumped the gun and called them a couple. Aditi was even occasionally seen with Farhan's family, which set off a wild and frantic speculation game among everyone.

However, Hydari finally refuted the rumors after remaining silent for a while. She stated: As part of our duties, it... On certain days, I get annoyed for five minutes, and then we all chuckle and continue working. Actually, I find it amusing.The unfounded rumors quickly died down the same way they had begun.
Aditi Rao Hydari's Movies and Career
Aditi Rao Hydari started her career as a Bharatanatyam dancer after being interested in the discipline as a result of her friendship with Leela Samson when she was 11 years old. She traveled throughout India and overseas with Samson's dance troupe, Spanda, training pupils and participating in theatrical performances. Early in 2004, Hydari finished production on her first film, Sringaram, in which she played the lead role of a devadasi, a 19th-century temple dancer. The well-known Bharatanatyam dancer Padmini Ravi and director Sharada Ramanathan collaborated on the Tamil movie's production. Ramanathan saw Hydari perform at a conference, and was struck by both her vulnerable and youthful face and her similarity to dancer Shobana. Ramanathan then offered Hydari the part.Let's Explore some of the top movies of Aditi Rao Hydari.

Aditi Rao Hydari's First Movie: Prajapathi (2006)
However, the Malayalam film Prajapathi (2006), in which she co-starred with Mammootty, was her first to be released in theatres. She had been suggested to director Ranjith by actress Suhasini for the part, and the choice was made after Ranjith was able to get in touch with her via Madhu Ambat, the film's cinematographer. Hydari played an orphan girl who falls in love with Mammootty's character, but her part was deemed minor and she had little to do with the overarching plot, stated Media.
Aditi's First Hindi Movie: Delhi-6 (2009)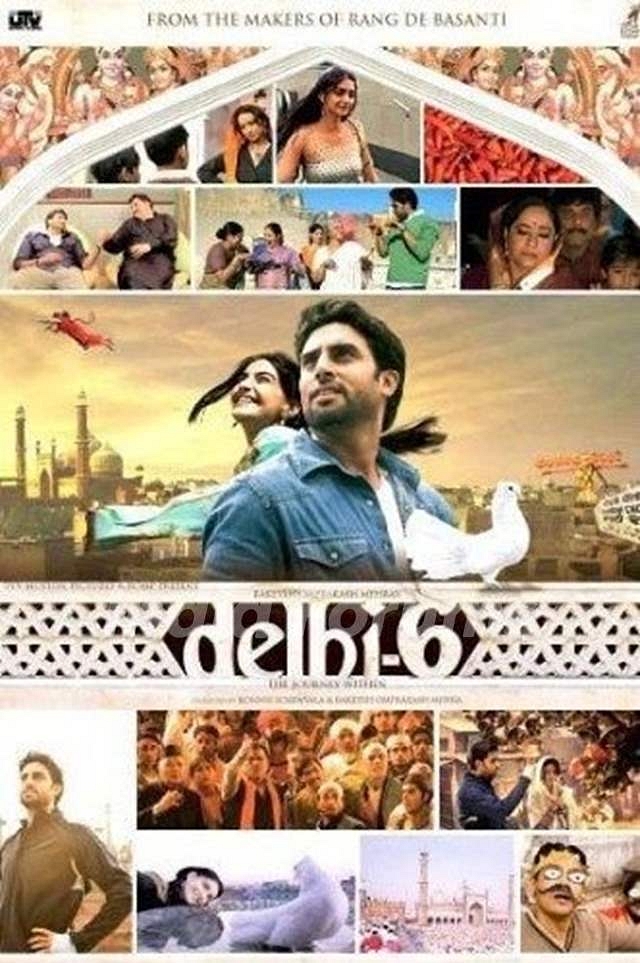 Rakeysh Omprakash Mehra hired her to play a supporting role as an unmarried woman living in a milieu where spinsterhood is considered derogatory in his 2009 Hindi drama film Delhi-6. Hydari was chosen by Mehra because he was impressed with her performance in Sringaram, and she would be acting in an ensemble cast alongside Abhishek Bachchan and Sonam Kapoor.

Rakesh Omprakash Mehra is the director of the 2009 drama film Delhi-6, which was made in Hindi. Abhishek Bachchan plays an NRI who travels to India with his elderly grandmother and starts learning about his heritage before becoming involved in a religious issue involving an unknown attacker who resembles a monkey. Sonam Kapoor, Aditi Rao Hydari, Waheeda Rehman, Rishi Kapoor, Supriya Pathak, Atul Kulkarni, Pavan Malhotra, Deepak Dobriyal, Divya Dutta, Vijay Raaz, and Om Puri also appear in the movie as supporting actors. The Postal Index Number (PIN), abbreviated 110006, for the Chandni Chowk neighborhood of Old Delhi is 6. This is Mehra's third film, following Rang De Basanti and Aks. A. R. Rahman composed the music for the movie.

The movie was released on February 20, 2009, following world premieres at the Dubai International Film Festival and the Museum of Modern Art. Despite its economic failure, it went on to win the 57th National Film Awards' Nargis Dutt Award for Best Feature Film on National Integration and National Film Award for Best Production Design for Samir Chanda. The alternate ending Mehra preferred was included in the version submitted for the National Awards; however, it was not available to the general public and was only seen at the Venice Film Festival and during a limited one-week theatrical run. Over time, the movie's soundtrack has gained notoriety.
Aditi Rao Hydari's Movie: Yeh Saali Zindagi (2011)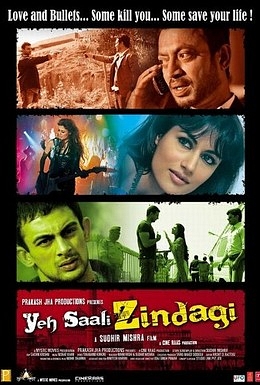 2011's Yeh Saali Zindagi, a romance film directed by Sudhir Mishra, featured Hydari in a role opposite Arunoday Singh. In the movie, which starred Hydari as the ex-wife, the convict's attracted attention before it ever came out because of the sensual scenes they shared. Following the film's release, Hydari won the Screen Award for Best Supporting Actress, garnering praise for her work that attracted a lot more public notice.

The 2011 Hindi criminal thriller Yeh Saali Zindagi, also known as This Damn Life, was made by Sudhir Mishra. Irrfan Khan, Chitrangada Singh, Arunoday Singh, and Aditi Rao Hydari play the key characters in the movie. Positive reviews greeted the movie's 4 February 2011 release, although its box office take was below average.
Aditi Rao Hydari's Movie: Wazir (2016)
In Bejoy Nambiar's criminal thriller Wazir, Hydari appeared with Amitabh Bachchan and Farhan Akhtar in 2016. The movie centers on two unlikely friends: Akhtar's character, an ATS officer who is grieving, and Bachchan's character, a wheelchair-bound grandmaster of chess. The love interest of Akhtar's character was played by Hydari. The movie opened on January 8, 2016, to mostly favorable reviews, and made about 620 million (US$7.8 million) at the box office.

Aditi Rao Hydari received compliments for her performance as well. Hydari's acting was praised by Gayatri Gauri in her Firstpost review as a nice contrast from the gorgeous women we normally see on television. Despite the paucity of attention given to her character, she did her part justice, according to Abhijit Bhaduri of The Times of India.She accomplished her part of justice by conveying something with her eyes, according to Abhijit Bhaduri of The Times of India, despite the lack of attention given to her character. Hydari received the highest appreciation from Ananya Bhattacharya of India Today, who added that she brings sensitivity to her Ruhana and has to her credit some great sequences.
Aditi Rao Hydari's Movie: Padmaavat (2018)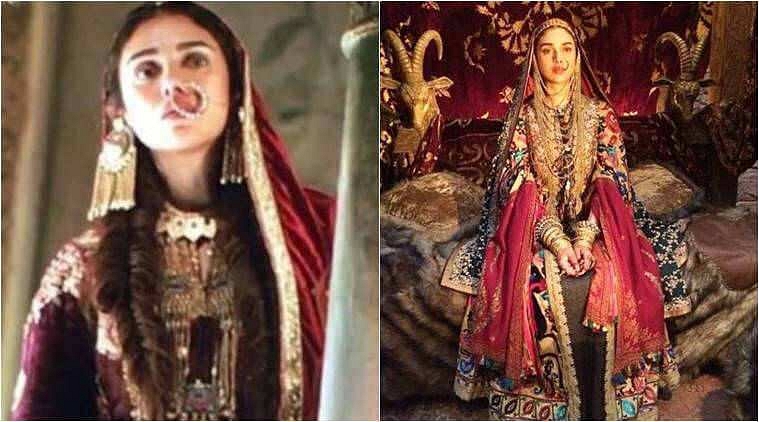 In Sanjay Leela Bhansali's epic film Padmaavat, Hydari portrayed Queen Mehrunisa, Alauddin Khalji's first wife, opposite Ranveer Singh. On January 25, 2018, the movie was released amid a flurry of protests and disputes. Despite the mixed reviews it received from critics, Padmaavat was a box office hit. For her portrayal of Mehrunisa, Hydari got a great deal of appreciation.

Sanjay Leela Bhansali is the director of the 2018 Indian period drama and romance film Padmaavat. Deepika Padukone portrays Rani Padmavati, a Rajput queen renowned for her beauty and the wife of Maharawal Ratan Singh, played by Shahid Kapoor, in this epic poem adaptation. After learning about her attractiveness, Ranveer Singh's Sultan Alauddin Khilji invades her realm in an effort to make her his slave. In supporting roles, Aditi Rao Hydari, Jim Sarbh, Raza Murad, and Anupriya Goenka all appeared.

Mixed reviews were given to Padmaavat. The film's storyline, execution, length, and adherence to outdated patriarchal mores were all criticized by critics, who also commended the aesthetics, cinematography, and Singh's portrayal of the villainous Khilji. Despite not being made available in some Indian states, it was a commercial triumph and the tenth-highest-grossing Indian film of all time, earning over 585 crores (US$73 million) at the box office. Padmaavat garnered the most nominations (18) at the 64th Filmfare Awards and took home four prizes, including Best Actor (Critics) for Singh. Additionally, it received three National Film Awards, with Bhansali winning for Best Music Direction. Aditi Rao Hydari Won the International Indian Film Academy Awards in the category of Best Actress in a supporting role for this Movie.
Aditi Rao Hydari's Web Series: Ajeeb Daastaans(2021)
Positive reviews for Aditi Rao Hydari's performance in the Netflix film Ajeeb Daastaans were given.

The Hindi-language anthology film Ajeeb Daastaans, also known as Strange Stories or Cerita Aneh, comprises four short film segments each directed by a different filmmaker: Shashank Khaitan, Raj Mehta, Neeraj Ghaywan, and Kayoze Irani.

Netflix and Karan Johar produced the movie. She was cast alongside Konkona Sen Sharma in the Neeraj Ghaywan-directed film Geeli Puchki.

The plot of Geeli Puchki Centers around Two manufacturing workers' friendship and their introduction to one another serve as the plot's frame. Konkona Sen Sharma has done a fantastic job portraying a tough, self-reliant tomgirl.

When you observe how perfectly she has captured the mannerisms, you are even more persuaded of her brilliance.

Aditi Rao Hydari is so gorgeous and excels in her part as a typical housewife that it's impossible to look away from her. In this episode, the actor Gyaan Prakash also had a significant role.
Aditi Rao Hydari's Upcoming Movies
Jubilee
Aditi Rao Hydari will appear in Jubilee which will be directed by Vikramaditya Motwane. He is a Hindi-language film director, producer, and screenwriter. He is well known for the movies AK vs. AK, Lootera, and Udaan.
Gandhi Talks
Aditi Rao Hydari will also be seen in the silent movie Gandhi Talks with Vijay Sethupathi and Arvind Swamy.
Aditi Rao Hydari's Career Timeline
Aditi Rao Hydari's Controversies
Mee Too Controversy
Many well-known people came under scrutiny as a result of the #MeToo movement, which got its start in India a few months ago. Many Bollywood actors have come out strongly against workplace harassment in response to the startling allegations made by numerous victims. Actress Aditi Rao Hydari from the film Padmaavat has since shared her #MeToo experience.

The actress shared how walking away from one such instance of sexual harassment caused her to lose hope in ever working in the film industry. She described the one instance when, as a gullible newcomer, she was presented with an option and told, It's either this or this. She claimed that for her, the decision was obvious and that she had to go. The actor, however, claimed that the event left her feeling helpless about ever working again. Fortunately for her, she was able to find work after eight months with the help of her team. The actress has been one of the most outspoken celebrities in the business when it comes to speaking out against sexual harassment and the alleged prevalence of the casting couch in the business. The celebrity gained notoriety when she exposed the hypocrisies in Bollywood, claiming that many harassers themselves were disseminating information about the #MeToo movement.


Slams BJP Leader Controversy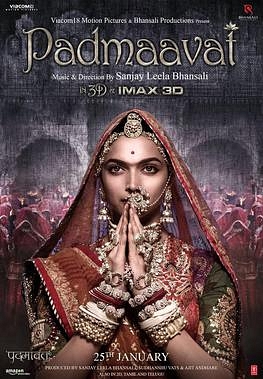 Aditi Rao Hydari has expressed shock and anguish over the entire affair amidst threats made against the Padmavati lead cast and the film's creators. The Padmavati co-star and actor responded to a statement made by BJP politician Suraj Pal Amu. She asserted that a mobster and a political leader are the same. To anyone who would behead Padmavati director Sanjay Leela Bhansali and the movie's female star Deepika Padukone, Suraj Pal of Haryana is offering a reward of Rs 10 crore. Aditi tweeted, Basically this is a 'supari,' in response to the same assertion. Is there no distinction between a gangster and a political figure in this free-for-all situation? Why is the government so quiet? India should be extremely embarrassed by this.

Aditi, who purportedly portrays Mehrunisa, Alauddin Khilji's wife in the movie Padmavati, was aware that her response would spark criticism and that the actor would come under fire for it. One of her followers quickly made a comment after that. The reward money of Rs. 5 crores that Meerut youth Som had offered has been doubled, according to Suraj Pal Amu, the BJP's publicity coordinator in Haryana. The Rs 5 crore reward was purportedly promised a few days ago by a Thakur Abhishek Som from Meerut.
Aditi Rao Hydari's Net Worth
Aditi Rao Hydari's outstanding performance and unrivaled beauty have helped her establish her name and renown in the Bollywood film business. The actor began her career in the South Indian film business before gradually transitioning to Bollywood. Her most well-known performance was as Queen Mehrunisa in the film Padmaavat. Aditi Rao Hydari has had a very good career and is quite well-liked. Aditi Rao Hydari is very well-liked. Aditi Rao Hydari's net worth is reportedly $8 million, according to Quora. Aditi's net worth, expressed in rupees, totals 60 Crores. Aditi Rao Hydari has been involved in multiple brand endorsements in addition to acting. Print advertisements for well-known companies are also among them. Maaza is one of the most well-known brands it supports.
Aditi Rao Hydari's Awards and Achievements
2012- Won-Screen Awards-Best Actor in a Supporting Role (Female)-Yeh Saali Zindagi
2017- Won Asiavision Awards-Best Actress (Tamil)-Kaatru Veliyidai
2017- Won South Indian International Movie Awards-Best Debut Actress (Tamil)-Kaatru Veliyidai
2019- Won Zee Cine Awards Telugu-Best Debut – Female-Sammohanam
2019- Won International Indian Film Academy Awards-Best Supporting Actor (Female)- Padmaavat
Aditi Rao Hydari's Interesting Facts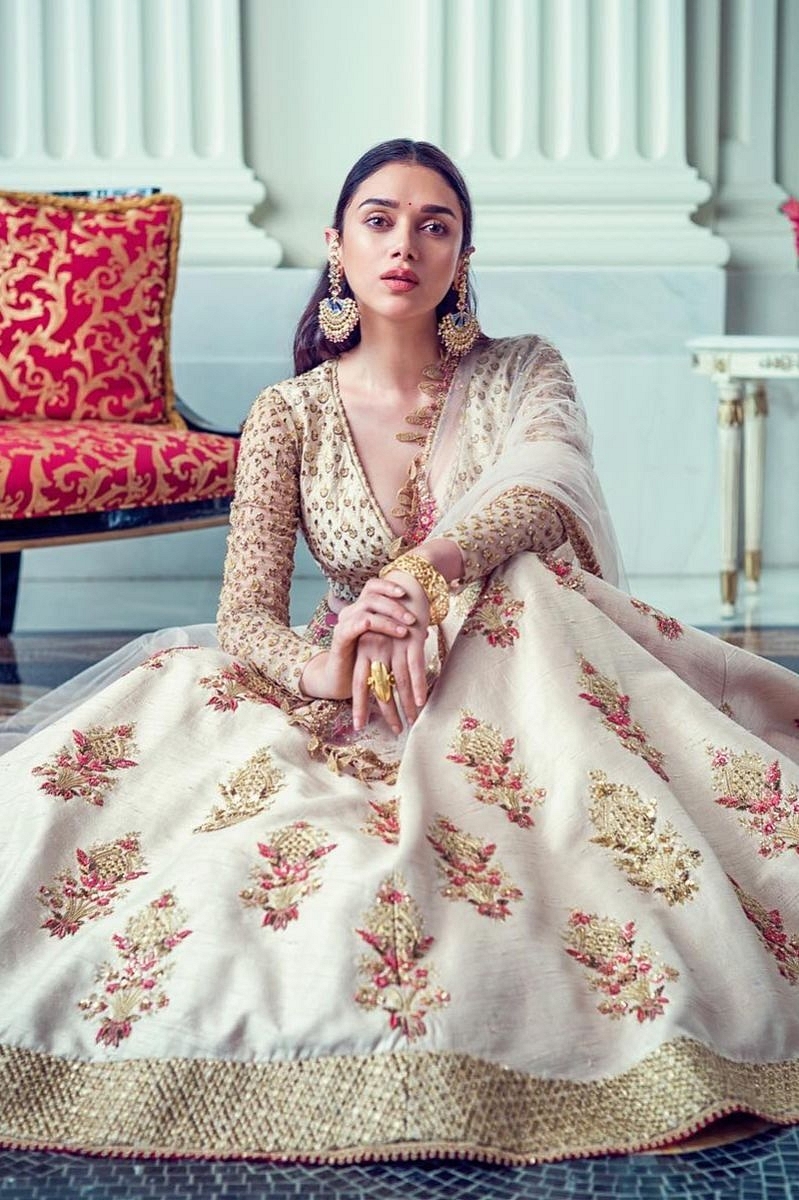 Aditi's mother, Vidya Rao, is a well-known singer who is proficient in the thumri and Dadra musical genres.
Aditi began her career by dancing with Leela Samson's company as a Bharatanatyam dancer. She embarked on a tour to India with the dancing group.
Aditi has won six of the 14 prizes that she has been nominated for so far in her career.
When Aditi was just 21 years old, she wed Satyadeep Mishra. Despite their separation, the two still have a good friendship.
Kiran Rao, a producer, is related to Aditi. They're maternal cousins.
Aditi like animals.
Aditi practices the Malay martial art style known as Kalaripayattu.
The actor is a trained classical dancer who began studying Bharatanatyam when he was five years old.
Aditi is descended from Raja J. Rameshwar Rao and Muhammad Saleh Akbar Hydari, two royal families. Her name now includes the last names of both her mother and father.
Frequently Asked Questions