Kritika Kamra | Movies, Age, Biography, Net Worth

Violeena Vargav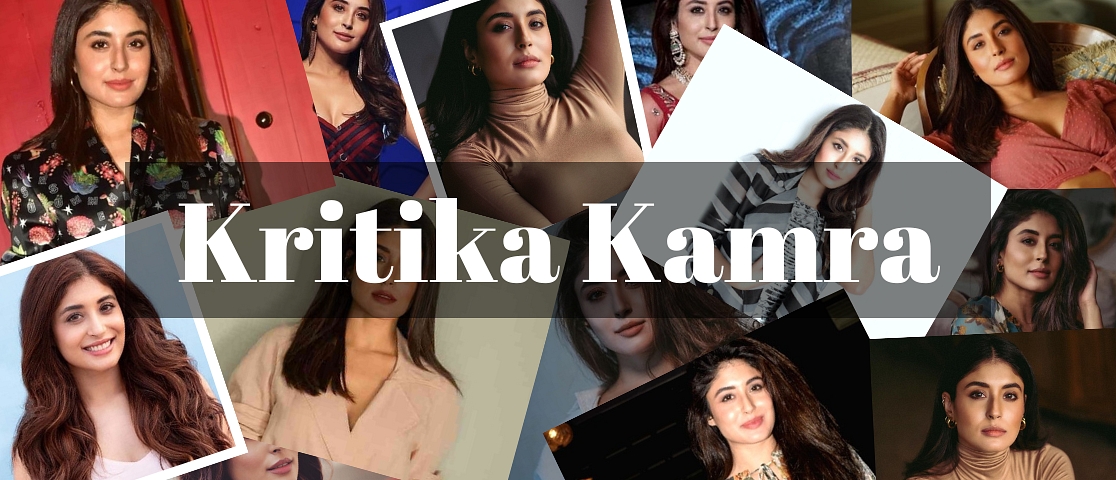 Kritika Kamra's Biography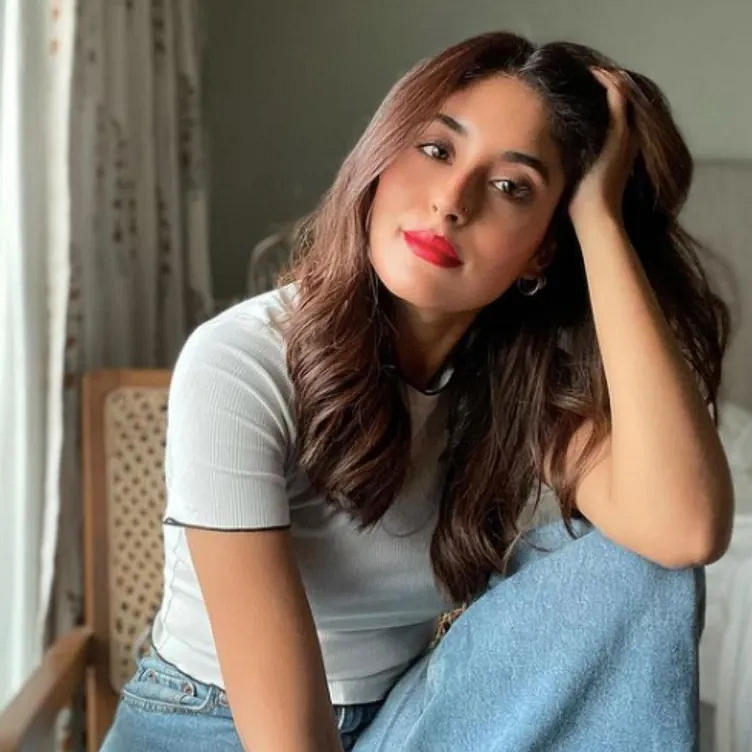 Indian actress Kritika Kamra works in both film and television. She gained fame for playing Arohi in the TV series Kitani Mohabbat Hai. Kamra is well-known for her roles as Chandrakanta in Prem Ya Paheli - Chandrakanta, Ananya in Reporters, and Dr. Nidhi in Kuch Toh Log Kahenge. She took part in the dance reality competition Jhalak Dikhhla Jaa in 2014.

Kritika Kamra's birthday is 25 February 1988. Kritika Kamra's birth place is Bareilly, Uttar Pradesh. Kritika Kamra's age is 33 years, as of 2022. Kritika Kamra's religion is Hinduism. Abhishek's zodiac sign is Scorpio. Kritika Kamra's height is 1.68m or 5'6".

Indian actress Kritika Kamra has primarily appeared in Bollywood films. The previous movie directed by Kritika to be released in theatres was Mitron in 2018. Kritika Kamra is a well known face from the TV industry who has appeared in a number of daily soaps from 2007. She has appeared as a leading lady in several TV serials and web series.

Kritika Kamra has also worked in TV commercials and advertisements. She is a common face in the TV world and a very talented actress. Kritika Kamra has been able to bag great appreciation from her audience and is one of the most liked TV actors of all times.
Talk To Similar Celebrities
Kritika Kamra's Family and Kritika Kamra's Education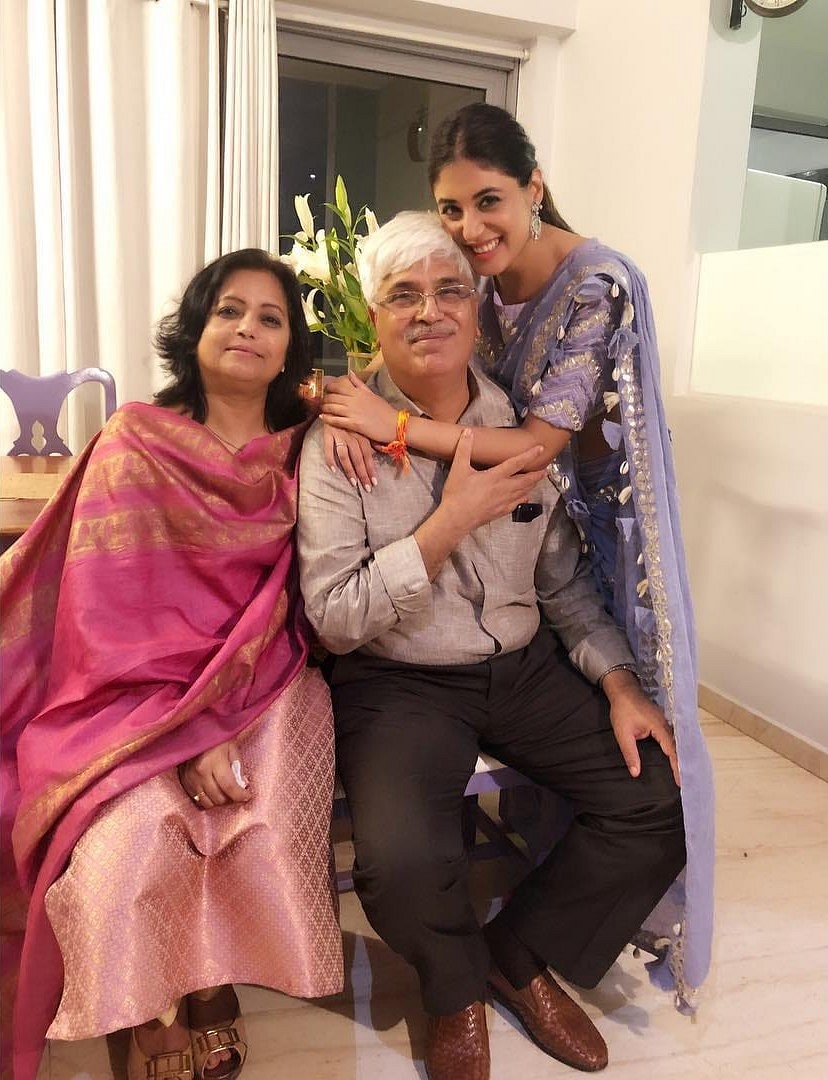 Kritika Kamra was raised in Ashoknagar, Madhya Pradesh, where she was born in Bareilly, Uttar Pradesh. Kritika Kamra's father's name is Ravi Kamra. Kritika Kamra's mother's name is Kumkum Kamra. Kritika Kamra's mother works as a nutritionist and educator at the Shri Anandpur Trust Charitable Hospital in Ashoknagar, while her father is a dentist. Kritika Kamra has a brother whose name is Rahul Kamra.

Kritika Kamra's school is Anand Primary School, Sukhpur. She also temporarily attended Ashoknagar, M.P. 's Tara Sadan Senior Secondary School. She attended Delhi Public School in New Delhi for her secondary and higher secondary education after completing middle school at St. Joseph's Senior Secondary School in Kanpur, Uttar Pradesh.

Following that, she enrolled in the National Institute of Fashion Technology to study fashion, but she left after her first year because she had been chosen for the role of Yahan Ke Hum Sikandar.
Kritika Kamra's Affairs And Relationships
Karan Kundra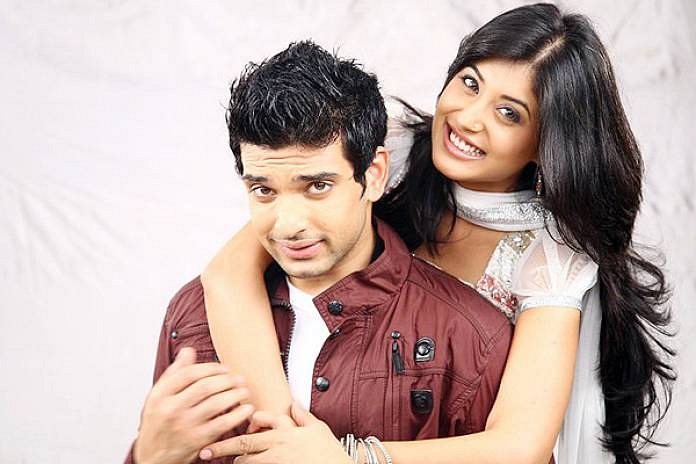 Actress Karan Kundra and Kritika Kamra were previously known to date. They first connected while filming Kitni Mohabbat Hai, where they displayed smouldering chemistry both on and off-screen. They had a sizable fan base, however they split up for private reasons. One of the cutest couples on television were these two. But they made the decision to separate ways.

Kritika was quoted as saying that they couldn't maintain the relationship in a Bombay Times article. Despite their breakup, the two remained close friends and reunited for a TV show. She explained why ex-lovers shouldn't be friends during a Facebook live interview with Times of India, adding that she is friends with all of her ex-lovers. The two have advanced in age and are now concentrating on their jobs.
Siddharth Bijpuria
Sidharth Bijpuria, a corporate executive, and actress Kritika Kamra were dating. Prior to their breakup, Kritika and Siddharth were reportedly living together for a year and a half. Although the precise cause of their split is unknown, sources have revealed that Siddharth subsequently moved to another residence in Khar.
Uday Singh Gauri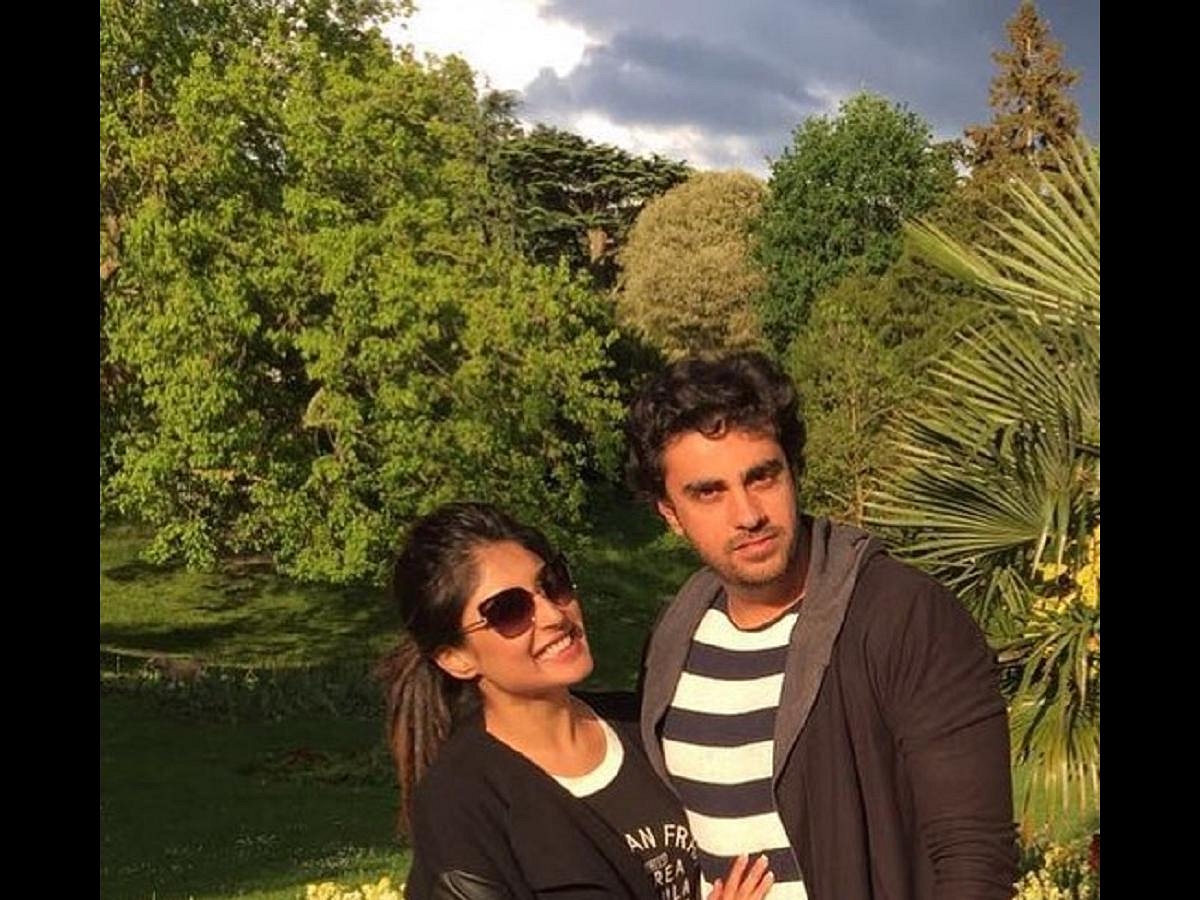 Kritika Kamra was rumoured to be in a relationship with Uday Singh Gauri. There were rumours that she and him were engaged. The actress emphasised that there is nothing about her private life that she needs to disclose in public and that, if something did, she would tell.

The CEO of Exceed Entertainment, a company that manages artists, Uday, denied the rumours. Kritika later admitted that although they had a long history, there was nothing definite. She would undoubtedly talk about it as soon as it was confirmed.
Jackky Bhagnani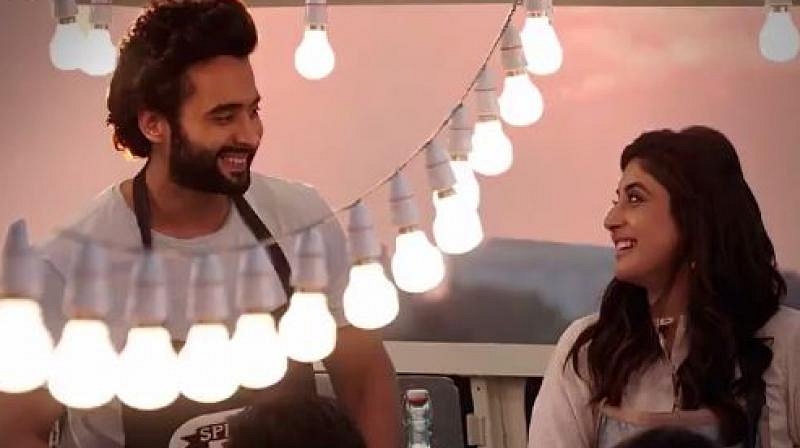 Rumours were floating up about the relationship between Kritika Kamra and Jackky Bhagnani in 2018. At a nightclub, Jackky and Kritika were seen hanging together, and their chemistry was obvious to all.

Jackky surprised Kritika with a party on the occasion of her 29th birthday while they were filming in Ahmedabad. However, none of the two ever confirmed any of the reports about their affair.
Kritika Kamra's Career
Kitni Mohabbat Hai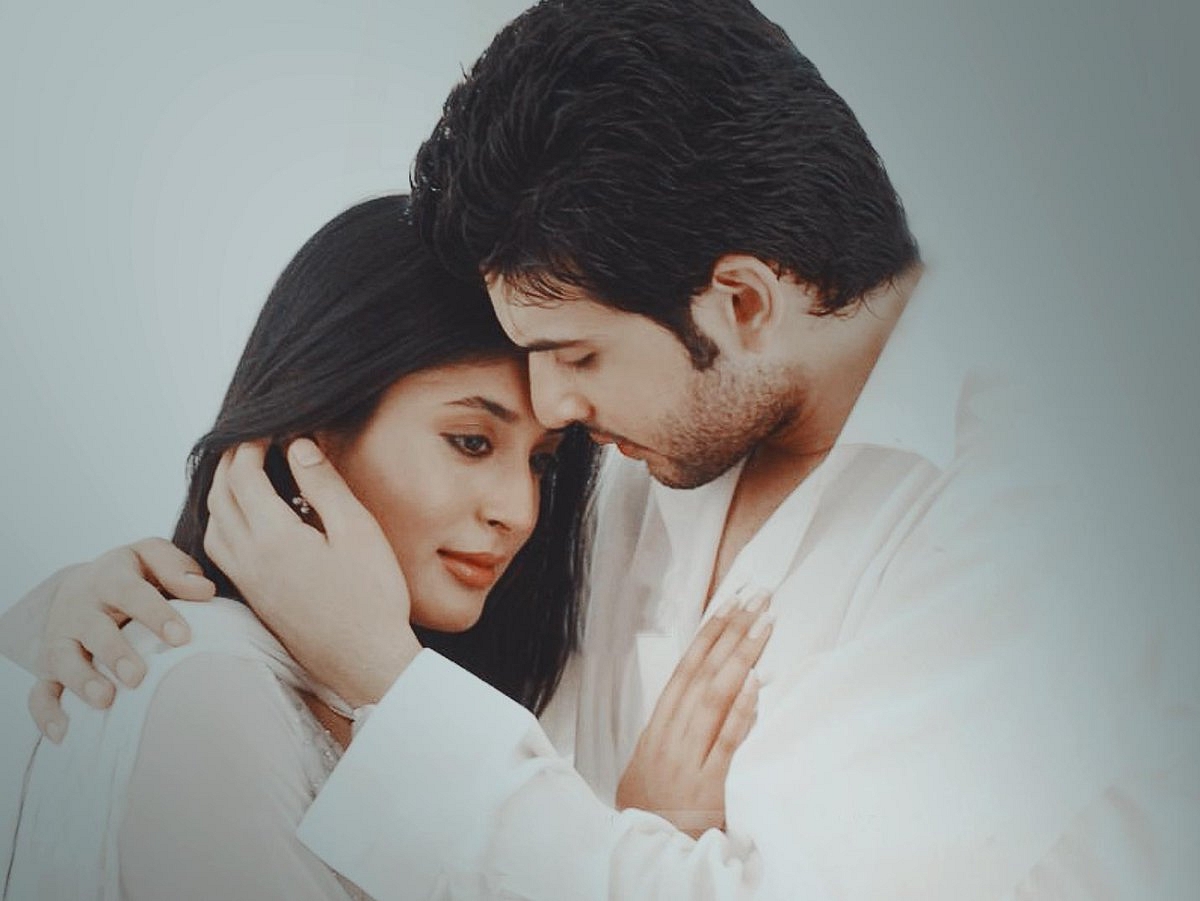 Indian serial opera Kitni Mohabbat Hai was shown on Imagine TV from 19 January 2009 until 25 September 2009. The second season of Kitni Mohabbat Hai began airing on November 1 at 8 p.m. The same leads are featured in a different plot in Season 2, which is not a sequel. The series starred Karan Kundra and Kritika Kamra in the lead roles.

Beginning in a jail cell, Arjun, the son of business tycoon DK Punj, is presented in this story of unadulterated love. He won't consent to being released on bail. A young lawyer named Ganga Rai is committed to learning his story. Arjun shares his past in a vulnerable way.
Pyaar Ka Bandhan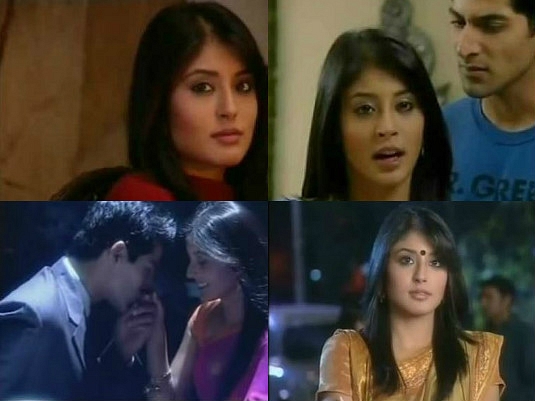 An Indian television programme called Pyaar Ka Bandhan that aired on Sony TV told the tale of four siblings who were split up by fate and then reunited. Ekta Kapoor of Balaji Telefilms produced the show, which debuted on October 7th, 2009.
The series starred Kritika Kamra, Lavanya Tripathi, Karan Sharma and Mahesh Shetty in the roles of the four siblings. The plot centres on four siblings, Kajol, Sujoy, Deva, and Mishti, who are abandoned in an orphanage by their cancer-stricken mother Vijoya.
Kuch Toh Log Kahenge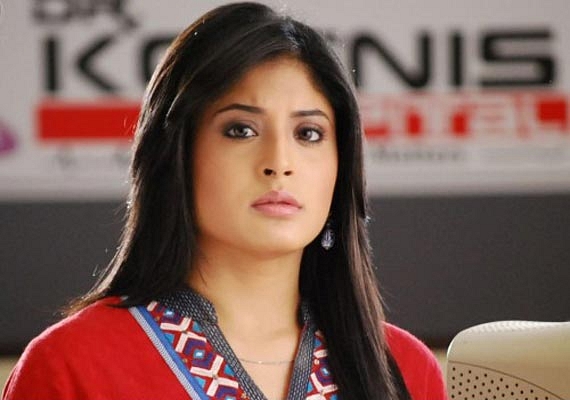 An Indian Hindi-language romantic comedy-family drama serial aired on Sony Entertainment Television India under the title Kuch Toh Log Kahenge. It began on October 3, 2011, and ended on March 28, 2013. The Pakistani television drama Dhoop Kinare served as a loose inspiration for the programme.

The series starred Kritika Kamra and Monish Bahl in the lead characters. Although later on. Monish Bahl was replaced by Sharad Kelkar. Kuch Toh Log Kahenge is a love story centred on a group of medical professionals employed by Lucknow's Dr. Kotnis General Hospital.
Reporters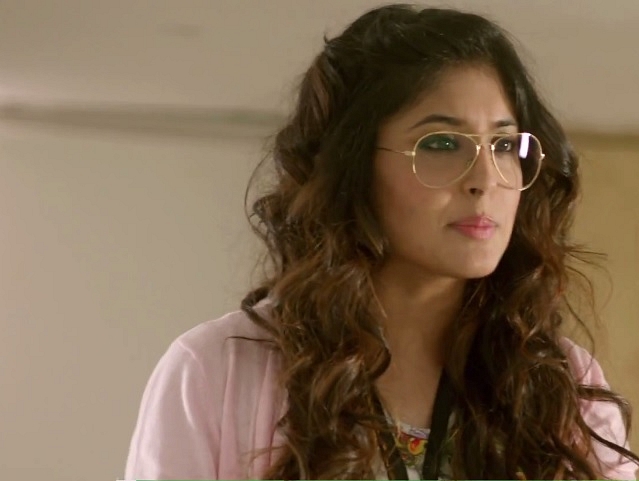 Reporters, an Indian fictional newsroom drama television series, had its premiere on April 13, 2015, on Sony Entertainment Television (India) and Sony Entertainment Television Asia. It was partly inspired by the American television series The Newsroom. Rajeev Khandelwal and Kritika Kamra play television reporters Kabir and Ananya, respectively, in the show.

According to producer Shristi Arya, she was motivated to create a show on journalists' lives after meeting a reporter. The programme was initially planned to follow a seasonal schedule. Kabir is modelled after Rajdeep Sardesai and Arnab Goswami.
Prem Ya Paheli - Chandrakanta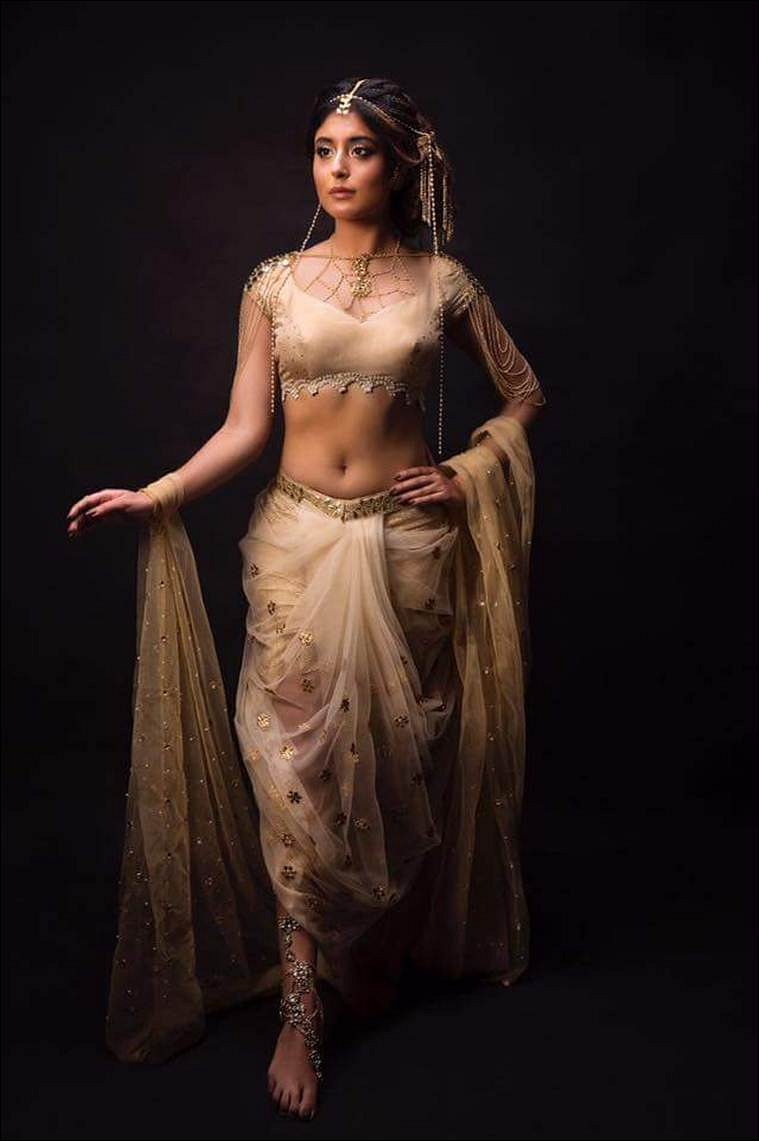 Nikhil Sinha developed and directed Prem Ya Paheli - Chandrakanta, a fantasy television programme in Hindi. Kritika Kamra and Gaurav Khanna play the main characters in the show. The popular 1888 Hindi novel Chandrakanta by Devaki Nandan Khatri served as the basis for the Triangle Film Company-produced television programme. Shailesh Pratap Singh is the show's dialogue writer.

The programme debuted on Life OK on March 4, 2017 at 9 p.m. on Saturday and Sunday. The show's initial trailer was published on February 8, 2017. The Golkonda Fort in Hyderabad also served as the location for a special episode of the show. The show abruptly stopped airing on August 27, 2017.

The plot of the show begins when a King succeeds in acquiring all of the world's abilities, stores them, and instals locks to protect them from thieves. He and his wife were attacked by a king, and they both died. The King and his wife are reborn 100 years after the catastrophe. The story of the Prince and Princess falling in love and rediscovering the Tilism is currently being told on the show.
Tandav
In his first foray into the digital world, Ali Abbas Zafar conceived, directed, and produced the Indian political thriller web series Tandav, with Gaurav Solanki penning the narrative. Saif Ali Khan, Sunil Grover, Tigmanshu Dhulia, Dimple Kapadia, Mohammed Zeeshan Ayyub, Dino Morea, and Anup Soni are among the series' ensemble cast members.

The show is about the murky underbelly of Indian politics, where those seeking power will stop at nothing to achieve it.
Sana Mir, a college student who becomes involved in the shady intrigues of the Tandav world, is the character that Kritika plays. The audience is shocked and appalled by what happens to her in the series finale.
Kaun Banegi Shikharwati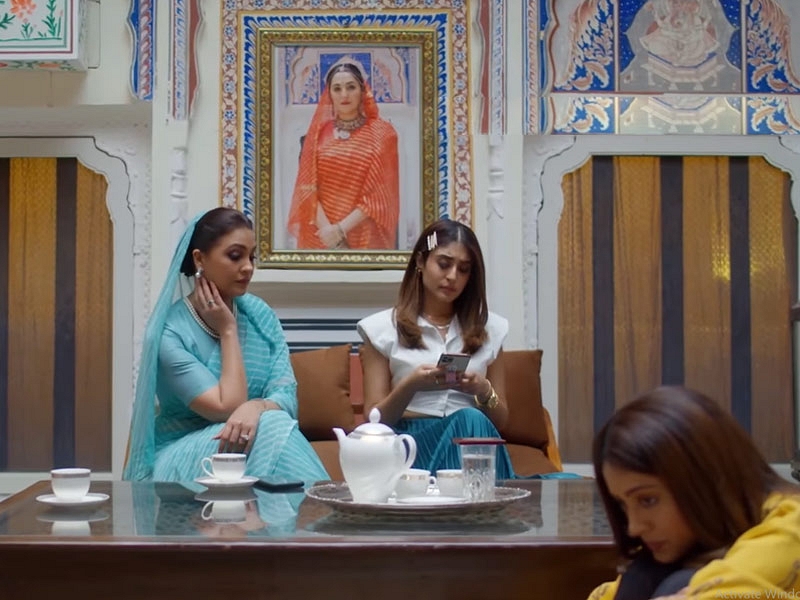 An original web series in the Hindi language from India called Kaun Banegi Shikharwati is available on ZEE5. Ananya Banerjee and Gauravv Chawla collaborated on the writing and directing. Applause Entertainment and Emmay Entertainment created the television series. Release day for this 10-episode online series was January 7, 2022.

The film's lead actors are Naseeruddin Shah, Raghubir Yadav, Lara Dutta, Soha Ali Khan, Kritika Kamra, and Anya Singh. The protagonist, Raja Mrityunjay Singh Shikharwat, is poor and owes a sizable sum in unpaid land taxes to the Indian government.

He pretends to be ill in order to escape this situation and calls his four estranged daughters, Devyani, Gayatri, Kamini, and Uma. He intends to have a nine-round competition between them, with tasks for the princesses to perform in each round. The winner of this competition will be proclaimed Queen.
Mitron
The 2018 romantic comedy Mitron, which was written and directed by Vikram Malhotra, is an official translation of the 2016 Telugu film Pelli Choopulu. Nitin Kakkar directed Mitron, which was presented by Abundantia Entertainment.

The movie, which is set in a Gujarati environment, follows Jay and Avni as they embark on a quest to discover who they are in the context of their social and cultural backgrounds. Pratik Gandhi and Neeraj Sood play important roles in the movie as well. The movie premiered on September 14, 2018

Jai's father is not pleased with Jai's carefree attitude toward life and makes plans for him to meet a girl who is interested in getting married in an effort to make him grow up. Unfortunately, Jai's father misunderstands the girls' address and sends them to Avni's residence. Additionally, Avni is expecting a boy.

To test their compatibility, both families send the couple upstairs, where Jai accidentally locks them in with Avni's young cousin. They are soon let out by a member of Avni's family, at which point they understand what transpired and how Jai and his family ended themselves at the wrong address.
Kritika Kamra's Career Timeline
Television
Web Series
Movies
Kritika Kamra's Net Worth
The total net worth of Kritika Kamra is $2.2 million US or 17.5 crore in Indian Rupees, as of 2022. Her primary income came from TV shows, paid marketing, and brand endorsements. She reportedly makes over 1.5 crore annually, according to certain publications. She demands about 80,000 every episode.

Given her intense interest in automobiles, Kritika Kamra's collection of vehicles is excellent. Mercedes and Maruti Suzuki vehicles are included in the Kritika Kamra automotive collection. She drives a Mercedes Benz E250 and a GLA Class. Kritika Kamra now lives in her Mumbai House.
Kritika Kamra's Controversy
Tandav Controversy
People called for the online series Tandav by Kritika Kamra to be banned because it features scenes that objectify and disparage certain religious and political figures. however it won't be released until some of the series has been cut. Kritika claimed that while she agreed to appear on Tandav because she agreed with what it stood for, she is also aware that in the current political context, no one can predict what would offend the audience.
Kritika Kamra's Achievements
2017: Indian Telly Awards - Best Actress in a Leading Role for Prem Ya Paheli - Chandrakanta (Nominee)
2012: Indian Telly Awards - Best Actress in a Leading Role for Kuch Toh Log Kahenge
2009: Indian Telly Awards - Popular Fresh New Face (Female) for Kitani Mohabbat Hai
Did You Know?
Kritika Kamra went to three different schools. She went to Anand Primary School, Sukhpur till 5th standard. Then she attended St. Joseph's Senior Secondary School, Kanpur from 6th to 10th standard. And finally she completed her schooling from Delhi Public School, New Delhi.
Kritika Kamra's weight is 54 kg
Kritika Kamra loves travelling to new places.
Kritika Kamra is an avid book lover.
She didn't finish her first year of college because she was chosen for the series Yahaan Ke Hum Sikander.
She represents various well-known brands, such as Coca-Cola, Kurkure, Savlon, PC Chandra Jewellers, etc.
Social Media
Frequently Asked Questions