Kay Kay Menon | Movies, Biography, Family, Wife, Career, Age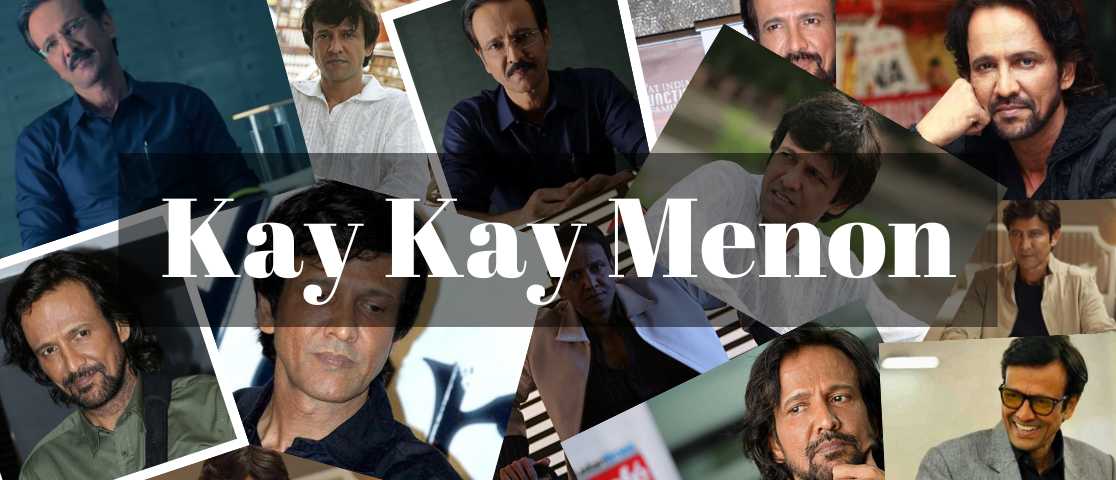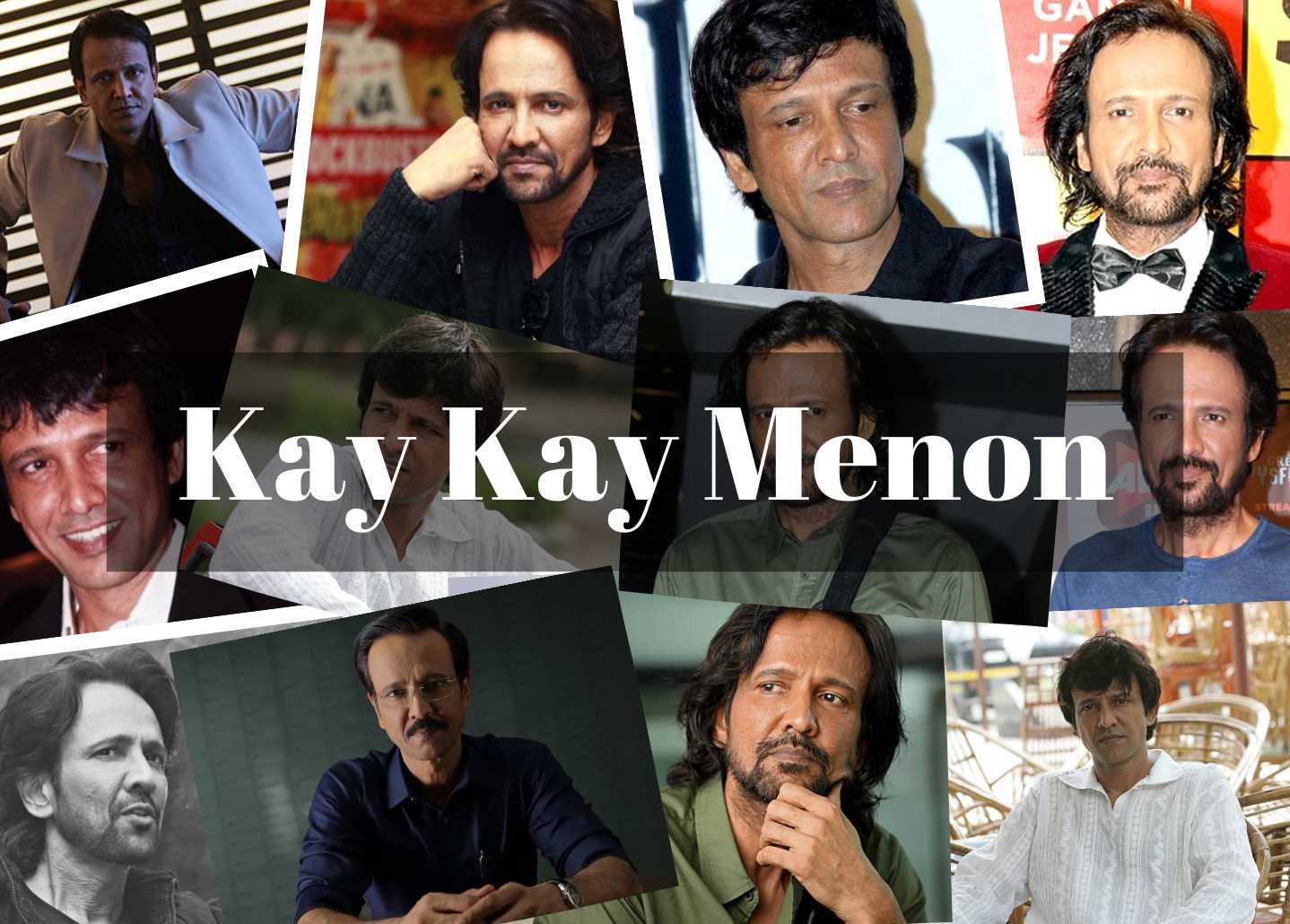 Kay Kay Menon's Age and Kay Kay Menon's Biography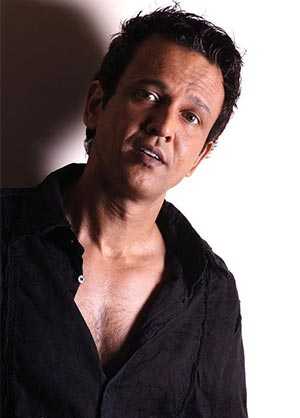 Indian actor Krishna Kumar Menon, widely known by his stage name Kay Kay Menon, primarily performs in Hindi-language films but also appears in Gujarati, Tamil, Marathi, and Telugu productions. Kay Kay Menon's Birthday is on the 2nd of October. Kay Kay Menon's Birthyear is 1966. Kay Kay Menon's Birthplace is Thiruvananthapuram. Kay Kay Menon's Zodiac Sign is Libra. Kay Kay Menon's Religion is Hinduism. He follows Hindu Rituals, Festivals and Customs. His Daily Hobbies includes Reading and Acting. As of 2022, Kay Kay Menon's age is 55 years.

He received a Filmfare and an IIFA award for Best Supporting Actor for his role of Khurram Mir in Vishal Bhardwaj's movie Haider. For his performance in Shoonya, he was also given the Best Actor prize at the Festival of Arab and Asian Cinema. He is regarded as one of the best actors in the Indian entertainment business and has appeared in movies like Hazaaron Khwaishein Aisi, Deewaar, Silsiilay, Sarkar, Main, Meri Patni Aur Woh, Corporate, Honeymoon Travels Pvt. Ltd., Life in a... Metro, Shaurya, The Stoneman Murders, G While his career is mostly in Hindi films.

Kay Kay Menon has also contributed to films in Telugu, Tamil, Malayalam, Marathi, and Gujarati. His portrayal of a young Prime Minister in the television series Pradhan Mantri had garnered appreciation early in his career.
Kay Kay Menon's Family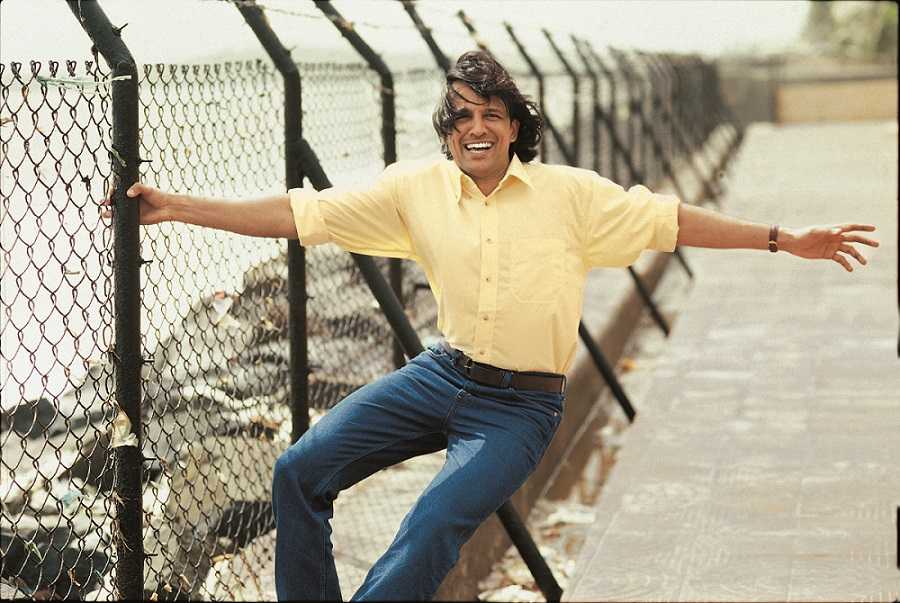 Kay Kay Menon's Mother's Name is Radha Menon. She is a Homemaker by Profession. Kay Kay Menon's Father's name is Cashier Menon. He is a Superintendent in an Ordnance Factory. He traveled around the state because of his father's job as a superintendent in ordnance manufacture, Cashier Menon, although he was primarily raised in Ambarnath and Pune.

He initially started working in advertising for companies such as Kinetic Honda and Marlboro cigarettes, but he now views that time as the lowest point in his life due to his depression and lack of direction. He soon came to appreciate the freedom he had while performing in school plays, closed his business, and shifted his attention to theatre.
Kay Kay Menon's Education
Kay Kay Menon was nurtured in the Maharashtra cities of Ambarnath and Pune after being born in a Nair family in Thiruvananthapuram. In Pune's Khadki neighborhood, he attended St. Joseph High School.

In 1981, he completed the 10th grade. He earned both his undergraduate degree in physical science from Mumbai University and his MBA with a marketing concentration from the Department of Management Sciences (PUMBA) at the University of Pune. He graduated in 1988.

Kay Kay Menon's Wife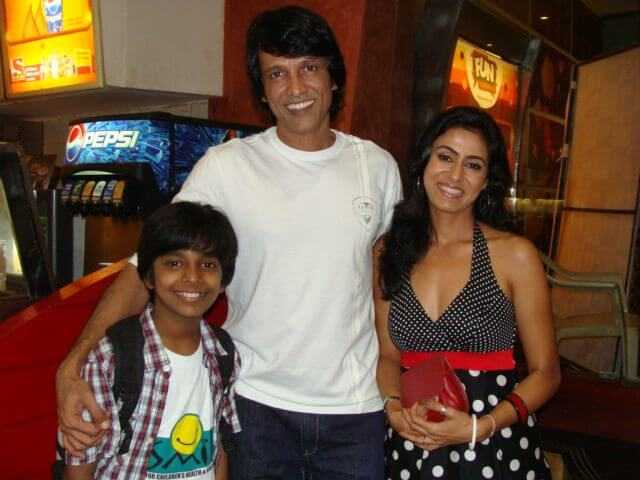 When they were both working in theatre, Nivedita Bhattacharya and Kay Kay Menon fell in love, the actress said to Free Press Journal: We were both involved in theatre. We first spoke in a rehearsal for a play. We share a similar group of pals. It's not like you work on a project with someone and then go on to the next. We were always in the same circle, even when we weren't working together, and this eventually developed into love.

Nivedita added a dash of cheeky humor by joking that she and Kay Kay Menon were married to avoid paying rent: Our careers had barely started, and we were in the early stages, suffering and looking for more employment. Okay, let's just get married, we agreed. We'll only pay the rent for one residence, rather than two distinct ones.
Kay Kay Menon's Movies and Career
Menon first concentrated on working in the advertising sector, creating campaigns for Marlboro cigarettes and Kinetic Honda in India. He began his professional life as a stage actor, where he first met Nivedita Bhattacharya, whom he later married. His debut performance was in Feroz Abbas Khan's Mahatma vs. Gandhi, opposite Naseeruddin Shah.

Menon made his big-screen debut in 1995 with a small part in Naseem, and in 1999 he played the lead in the relatively forgotten film Bhopal Express. This was the first setback in a line of early failures for Menon's acting career. He played a vicious rock guitarist in Anurag Kashyap's first film, Paanch, which fought censorship and hasn't been released, in the early 2000s.
Kay Kay Menon's Movie: Black Friday (2004)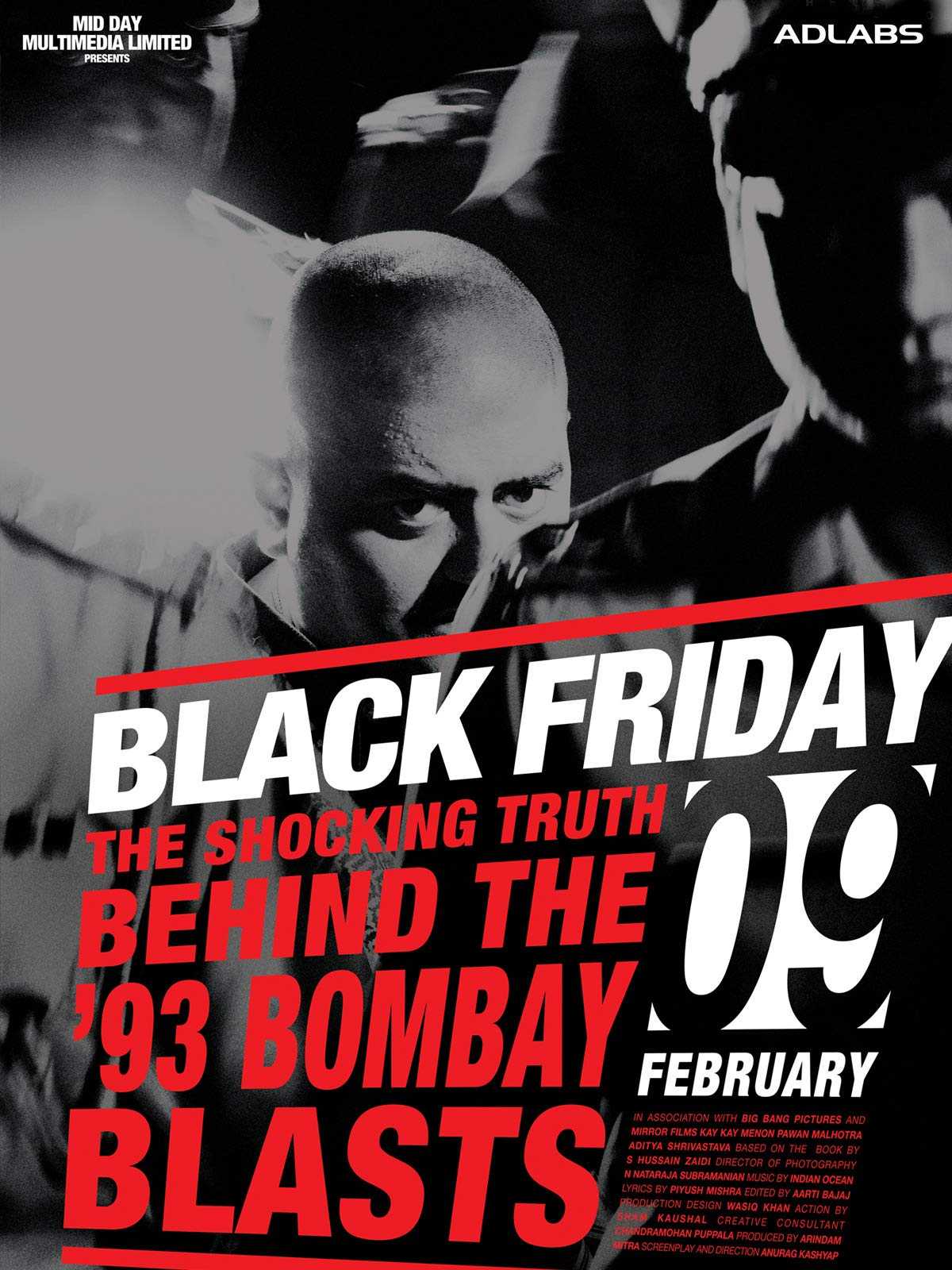 the events leading up to the bombings and the ensuing police investigation and is based on Hussain Zaidi's book Black Friday: The True Story of the Bombay Bomb Blasts, which tells the true story of the 1993 Bombay bombings. The movie, which is directed by Kay Kay Menon and produced by Mid-Arindam Day's Mitra, also stars Aditya Srivastava, Pavan Malhotra, Kishor Kadam, and Zakir Hussain.

Black Friday had its world premiere at the Locarno International Film Festival in 2004 and was slated for release in India that same year. However, the Bombay High Court imposed a stay following a plea filed by a group suspected of the 1993 bomb bombings opposing the film's release. It couldn't be revealed until the case's verdict was rendered. The Supreme Court of India approved the verdict's release on February 9th, 2007, following the announcement. The movie was well-received by critics. At the Los Angeles Indian Film Festival, it received the Grand Jury Prize.
Kay Kay Menon's Movie: Life In a... Metro (2007)
Anurag Basu produced, co-wrote, and directed the romantic drama movie Metro, which was released in 2007 in the Indian language of Hindi. The ensemble cast includes Dharmendra, Nafisa Ali, Irrfan Khan, Shilpa Shetty, Shiney Ahuja, Kay Kay Menon, Kangana Ranaut, Sharman Joshi, and Konkona Sen Sharma. It was partially inspired by Billy Wilder's 1960 romantic comedy The Apartment. The words were written by Sayeed Quadri, and Pritam created the music. It tells the stories of nine Mumbai residents and addresses issues including interracial relationships, the sanctity of marriage, and love.

Nine characters make up the main cast, and they are all linked together by the acquaintances they share. It depicts their journey through heartbreak, learning the true meaning of love, and living their lives. Ranjit Kapoor (Kay Kay Menon), who is in his 30s, is married to Shruti's sister Shikha Ghosh (Shilpa Shetty). Their daughter is 8 years old. He forbids Shikha from working since he feels he makes more than enough to pay for the house, which has led to their miserable marriage. He began an illicit relationship with Neha for pleasure, not love, as a result of his unhappy marriage, but no one has known about it for the previous two years.
Kay Kay Menon's Movie: Haider (2014)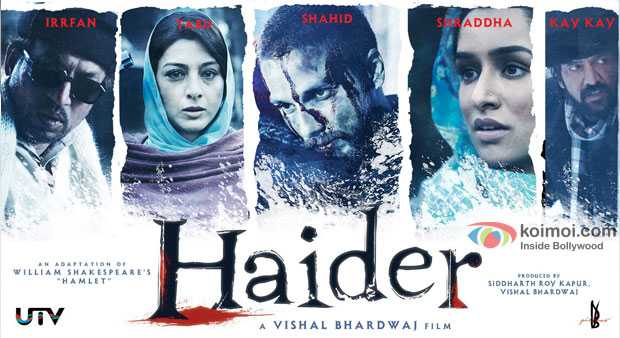 A 2014 Hindi-language drama film, Haider, was written, produced, and directed by Vishal Bhardwaj. Siddharth Roy Kapur and Basharat Peer also contributed to the project's production. In addition to Kay Kay Menon, Shraddha Kapoor, and Irrfan Khan playing supporting roles, it stars Shahid Kapoor, Tabu, and Irrfan Khan in the key roles.

Set in the 1995 Kashmir wars, which were impacted by insurgency, and forced disappearances/civilian disappearances. Additionally, it is based on the memoir Curfewed Night by Basharat Peer. In order to learn more about his father's abduction, Haider, a young poet, and student travel back to Kashmir during the height of the conflict. However, he soon finds himself drawn into state politics.

At the Rome Film Festival, Haider became the first Indian movie to receive the People's Choice Award. In India, the movie received numerous nominations and accolades, but it took home five National Film Awards: best male playback singer, best dialogue, best choreography, and best costume design. It has also received a number of additional honors. In 2014's Haider, Kay Kay Menon won the Filmfare and IIFA Awards for Best Supporting Actor for his performance as Khurram Mir.
Kay Kay Menon's Web Series: Special Ops (2020)
Neeraj Pandey and Shivam Nair worked together to develop the action-packed, suspenseful web series Special Ops in the Hindi language for Hotstar Specials. In addition, Pandey created the show through a part of his production company called Friday Storytellers, which creates material for the web. It features Kay Kay Menon as Himmat Singh, a member of the Research and Analysis Wing who assembles a team of five operatives to find the person responsible for the terror strikes that occurred in India.

Hotstar distributed Special OPS on March 17, 2020. Critics gave the show a favourable review, complimenting the cast members' performances as well as the plot, directing, and technical features. Additionally, it was nominated for eight awards at the first Filmfare OTT Awards, winning three of them. With the release of the second instalment, Special Ops 1.5: The Himmat Story, on November 12, 2021, Pandey has turned the series into a franchise.
Kay Kay Menon's Upcoming Movies
3 Dev
Ankoosh Bhatt wrote and directed the comedy film 3 Dev, which has yet to be released. In addition to Prosenjit Chatterjee and Kay Kay Menon, the movie also has Raima Sen, Kunaal Roy Kapur, Tisca Chopra, Ravi Dubey, Karan Singh Grover, and Kunaal Roy Kapur in supporting parts. Soni Singh is in charge of the film's cinematography, and Chitan Rana of R2 Phillum Productions is the movie's financier. The soundtrack for the movie will be composed and scored by the Sajid-Wajid musical duo from Bollywood.
Kay Kay Menon's Career Timeline
Kay Kay Menon's Controversies
Udta Punjab Controversy
The Rahasya actor has talked openly about his feelings towards censorship. We are all aware that Anurag Kashyap's production company, Udta Punjab, recently had issues with the CBFC, which made news headlines. Menon was really irate when questioned about it. I've always thought that censorship is BS! It shouldn't ever occur. You can certify since you are a certification body. However, don't censor, don't turn into someone's maai-baap by telling them they can do this or they can't do that.

Therefore, make the movie you want to make, and then have it certified. That's all there is. The actor does, in fact, make a lot of sense. The actor does, in fact, make a lot of sense. With this statement, he joins the army of actors, directors, and producers vying to have the CBFC carry out the same concept.
Kay Kay Menon's Net Worth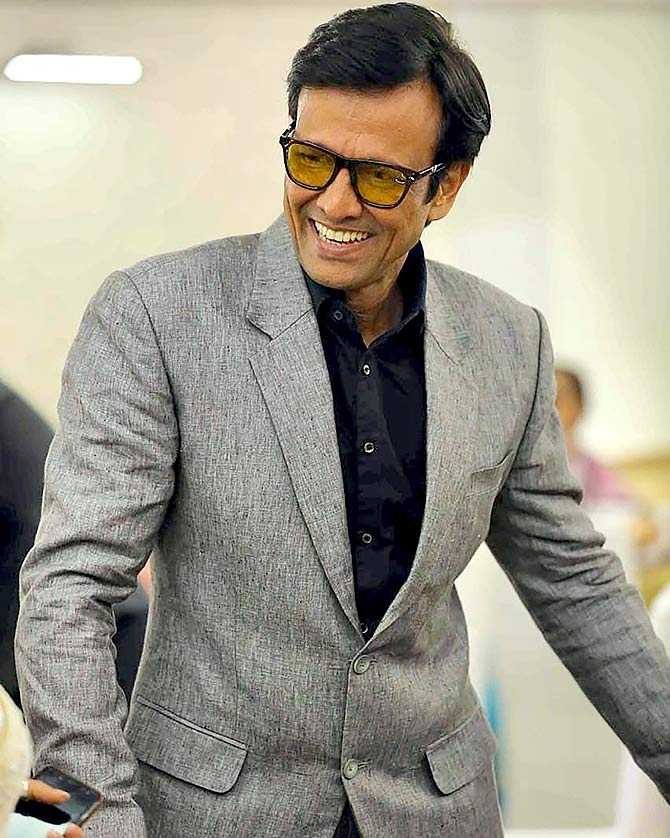 Even though he may not have a sizable fan base, Kay Kay Menon is thought to be one of the best performers currently working in Hindi cinema. Whether they are comical, serious, or evil, he has a reputation for nailing every facet of the roles he plays. His acting talents have been on exhibit in films in Telugu, Tamil, and Gujarati in addition to Bollywood.

Kay Kay's theatre background has given her a natural stage presence and a grasp of how to communicate emotion. Kay Kay has had an incredibly long and successful career, working with many well-known actors and directors and winning numerous awards both in India and abroad. For his performance in the movie Shoonya, he also won the top acting award at the Festival of Arab and Asian Cinema. Kay Kay Menon's Net Worth is $7 Million, as of 2022 which is estimated at 28 Crores. Kay Kay Menon's per Movie fee is around 2 Crores. His Monthly Income is Around 60 Lakhs. Kay Kay Menon makes around 3+ Crores yearly. Kay Kay Menon resides in a luxurious home in Mumbai that is thought to have cost over 15 crores. Additionally, he has a 41.45 lakhs (Rs.) BMW X1.
Kay Kay Menon's Awards and Achievements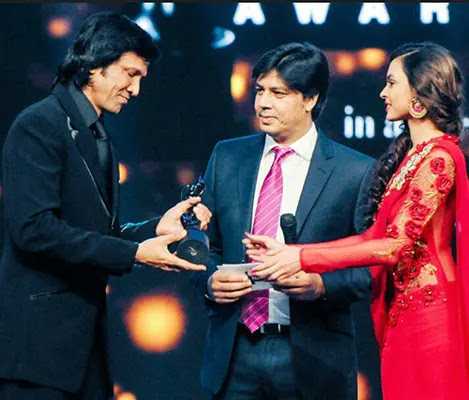 2006-Nominated for Popular Award-Best Supporting Actor-Sarkar
2007- Won Indian Competition Award- At Cinefan - Festival of Asian and Arab Cinema-Best Actor-Shoonya
2010-Nominated for Awards of the International Indian Film Academy-Best Performance by an Actor in a Negative Role-Gulaal
2015-Nominated forApsara Award-Best Performance by an Actor in a Negative Role-Haider
2015- Won Filmfare Award-Best Supporting Actor-Haider
2015-Won IBNLive Movie Awards-Best Performance by an Actor in a Negative Role-Haider
2022-Nominated for IBNLive Movie Awards-Most Popular Actor In A Web Series (Drama)-Special Ops 1.5: The Himmat Story
Kay Kay Menon's Interesting Facts
Kay Kay Menon loves to Eat Cotton Candy
He Doesn't Appreciate Award Functions.
Kay Kay Menon spend his Childhood in places like Nagpur, Pune, Mumbai Kerela because his father has transferrable jobs.
He likes to eat food in Dhabas.
Kay Kay Menon started doing theatre at the age of Nine.
Kay Kay Menon's Profile Summary
Social Media
Frequently Asked Questions