Shilpa Shetty | Biography, Career, Age, Net worth, Movies

Hitesh Mandot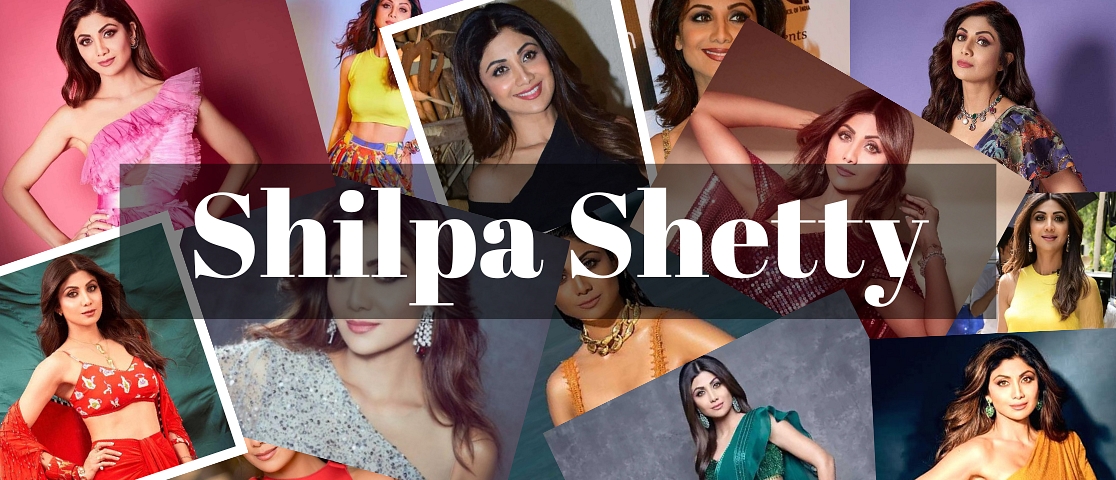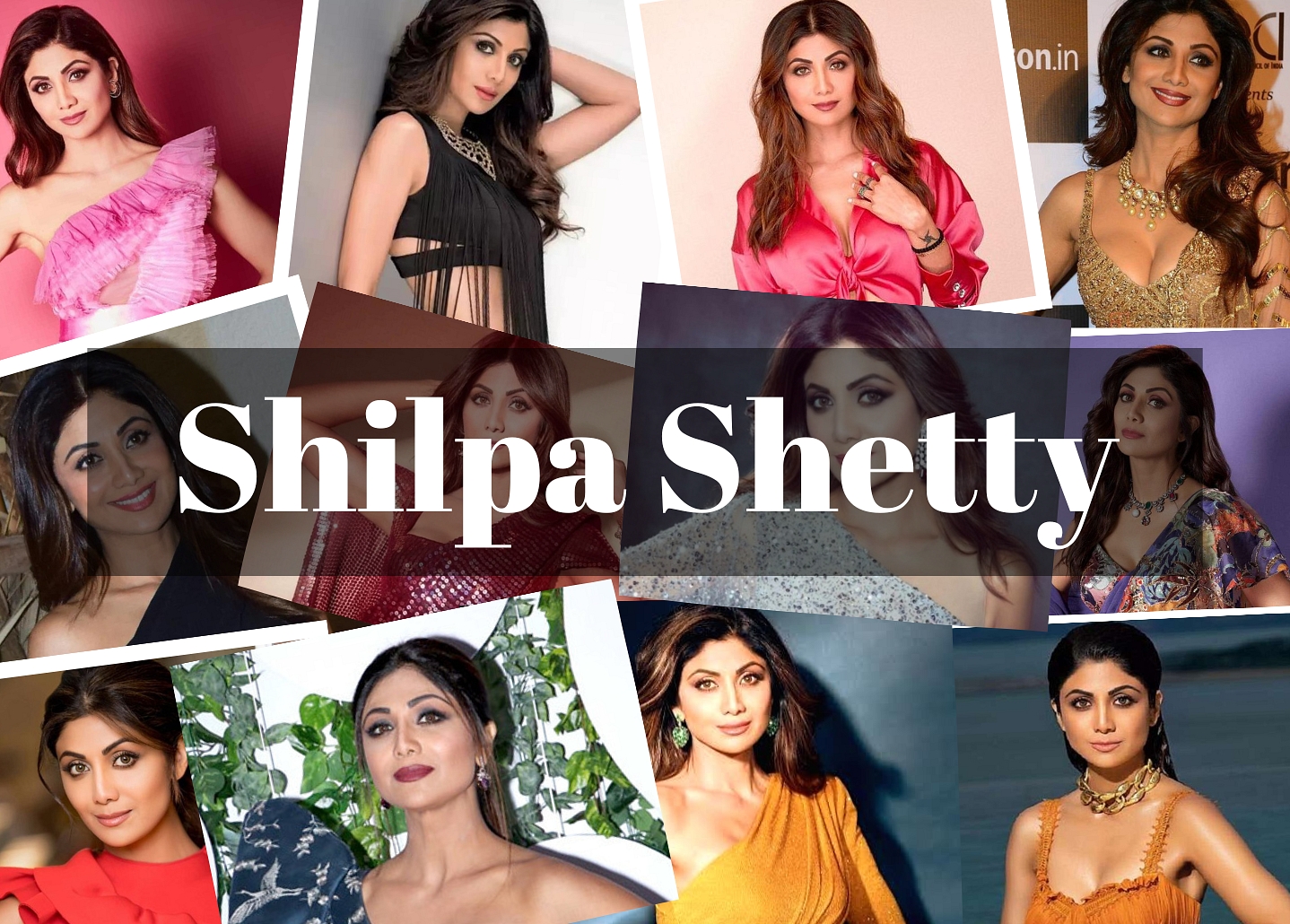 Goriya of Bollywood Shilpa Shetty claimed fame from her debut movie Baazigar. Shilpa Shetty became a sensation in the nation with her song Chura Ke Dil Mera Goriya Chali. This Super Se Uper actress is also well known nowadays for her judging skills in the Dance-Reality show Super Dancer. She is famous for her dialogue Super Se Uper.
Shilpa Shetty's Biography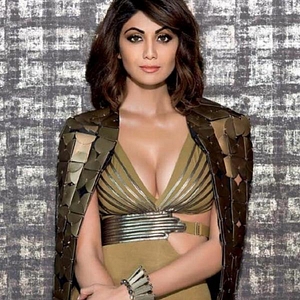 Shilpa Shetty Kundra, an Indian actress, film producer, dancer, author, businesswoman, and former model, was born Ashwini Shetty on June 8, 1975. Shilpa Shetty changed her name from Ashwini Shetty to Shilpa Shetty before coming into Bollywood. Shilpa Shetty's mother was an astrologer and she had changed Shilpa Shetty's name. Shilpa Shetty was born in Mangalore, Karnataka. Hindi, English, Marathi, Gujarati, Telegu, and Tamil are just a few of the six languages this outstanding actress is fluent in. Shilpa Shetty's age is 47 years as of 2022. Shilpa Shetty's zodiac sign is Gemini.

Shilpa Shetty primarily acted in Hindi-language movies. In the 1993 thriller Baazigar, Shilpa Shetty made her acting debut and was nominated for two Filmfare Awards. She then performed a dual role in the hugely popular action comedy Main Khiladi Tu Anari (1994), which was her next big role.

By the turn of the millennium, Shilpa Shetty's career had a rebirth as a leading actress, with the romantic drama Dhadkan (2000) serving as a turning point in her career. After that, she had parts in the commercial successes Indian (2001) and Rishtey (2002), which earned her praises and another nomination for Best Supporting Actress from Filmfare. Shetty won praise from critics for her portrayal of an AIDS-stricken career woman in the drama Phir Milenge (2004). She was nominated for various awards, including the Filmfare Award for Best Actress. Later, she acted in popular movies including the action thriller Dus (2005), the drama Life in a Metro (2007), which won her accolades from critics, and the sports drama Apne (2007). She was highly praised for her dance performance in the romance comedy Dostana's song Shut Up & Bounce in 2008. She then took a break from acting in movies.

Shilpa Shetty made her reality television debut in 2006 by serving as a judge on the dance competition Jhalak Dikhhla Jaa. Shilpa Shetty won the fifth season of the British reality series Celebrity Big Brother in early 2007. Shetty gained a lot of attention from the international media during her time in the house for both the racism she experienced from the other candidates and for finally winning the competition. She then hosted the second season of the reality competition Bigg Boss India. Since then, Shilpa Shetty has been a judge on a number of Indian dance reality programs, including Zara Nachke Dikha (2010), Nach Baliye (2012), and Super Dancer (2016).

In addition to performing in movies, Shetty is a well-known brand and product spokesperson and an outspoken advocate for causes like feminism and animal rights.

Since 2006, Shilpa Shetty has collaborated with PETA in an advertising campaign opposing the use of wild animals in circuses. She also enjoys working out, and in 2015, she released her own yoga DVD. She participates in a number of fitness initiatives, including the Fit India Movement, which was started by the Indian government.

In recognition of her contributions to the Swachh Bharat Mission cleaning campaign, Shetty received the Champions of Change Award. She shared ownership of the Rajasthan Royals of the Indian Premier League from 2009 until 2015.

Talk To Similar Celebrities
Shilpa Shetty's Family and Education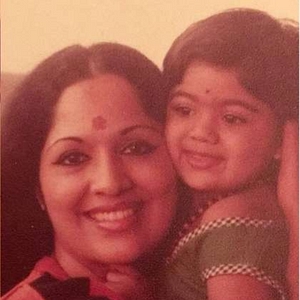 Shilpa Shetty was born into a Tulu-speaking Bunt family in Mumbai, Maharashtra. Shilpa Shetty's birthday is on the 8th of June. She was born in the year 1975. Shilpa Shetty is the older sister of Shamita Shetty. Shilpa Shetty is married to businessman Raj Kundra. Shilpa Shetty has a son Viaan Raj Kundra. Shilpa Shetty also has a daughter named Samisha Kundra.

Both Shilpa Shetty's late father Surendra Shetty and mother Sunanda Shetty were in the business of manufacturing tamper-proof water caps for the pharmaceutical sector. Shilpa Shetty confirmed her Bengali background in 2016 while attending a fashion exhibition in Dhaka.

Shilpa Shetty attended Poddar College in Matunga, Mumbai, India and St. Anthony's Girls High School in Chembur, Mumbai, India for her education. She was the captain of the volleyball team at her school and a qualified Bharatanatyam dancer.

After finishing her tenth-grade exams, Shetty started her modeling career in 1991 with a Limca television commercial. She then appeared in a number of additional commercials and promotions, which led to offers for film roles. Up until she started acting, Shetty pursued a career as a model.

Shilpa Shetty's Affairs and Relationships
Shilpa Shetty and Akshay Kumar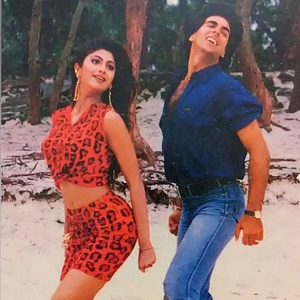 Shilpa's career were filled with blockbuster movies, but she was also frequently in the news for her personal life. Shilpa Shetty and Akshay Kumar did in fact have a relationship. They both appeared in the 1994 movie Main Khiladi Tu Anari. Shilpa Shetty allegedly fell in love with Akshay Kumar when this movie was being made, according to rumors.

For a few years, the two were involved, but they eventually split up. Shilpa revealed her hurt at the betrayal she experienced from Akshay in a subsequent interview. Shilpa had uttered something surprising at that time. According to Shilpa Shetty in an interview, We broke up because I caught Akshay cheating on me. He was dating both Twinkle Khanna and me at the same time. I never imagined he would be seeing anyone besides me.

Shilpa Shetty remarked I don't think Twinkle Khanna is to blame for anything, and I have no issues with her. It is wrong to stereotype another woman if her spouse is cheating on her. Every night Akshay used to visit my house and make a bed-related marriage pledge. As soon as he met someone else, he used me and immediately departed. Akshay betrayed me out of love. I struggled to forget that time period, but I've managed to do so now.

Shilpa Shetty continued, It was a very sad and hard time for me. But just now, my life is content. In any case, sometimes the heavy clouds part, and the sun emerges. I've since advanced well beyond all of these. I won't ever again work with them.

Akshay Kumar at the time refuted all of Shilpa Shetty's claims. In fact, Shilpa made a mess of the conversation unnecessarily, Akshay Kumar stated. Shilpa had stated in regards to this, It will be their thoughts, not mine. What else can they say after what they have done to me?

Shilpa Shetty and Anubhav Sinha
There were rumors that Shilpa Shetty fell in love with Anubhav Sinha after her split from Akshay Kumar. Their relationship began during the filming of Dus. Ratna Sinha, Anubhav's wife, reportedly interrupted the press conference and blamed Shilpa. After that, the actress and the director had to split ways.

Shilpa Shetty acknowledged that she is dating a married man in response to the relationship's disclosure. Later, Shilpa characterized the affair rumors as false. There is nothing between him and Shilpa, according to Anubhav Sinha, who also stated this in an interview. Shilpa and Anubhav Sinha are close friends.

Shilpa Shetty and Raj Kundra
Few people are aware that Shilpa Shetty Kundra and Raj Kundra first met while working together in the same company. Shilpa needed assistance from Raj to promote her S2 perfume line. Raj disputed media rumors of a romance between the two by stating that they are just friends. His grin, charm, and persona made Shilpa swoon, she recalled in a previous interview. She was upset, though, when a friend informed her that Raj was already married. Raj was going through a divorce, she subsequently learned. Raj also claimed that for him, it was love at first sight. He knew the instant he laid eyes on her that he would adore having her as his life mate.

Shilpa and Raj started dating in secret in 2007, and the actress eventually revealed their romance to the public. While I was in the UK for the 'Big Brother shoot, I was simultaneously filming for 'Metro. Although I was certain BB would not last long, a week quickly grew into three, then three months, and eventually I lived there for five to six months. The Metro filming was put on hold, but Anurag was gracious and offered to shoot your scenes for the movie first when you had the time to return. Raj and I met at the same time, and he expressed great interest in the song In Dino. I also set it as my ringtone.

Raj tried to win Shilpa over by giving her pricey presents, including three Versace handbags. Raj, a businessman from London, had purchased the floor next to Amitabh Bachchan's residence Jalsa. the IIFA in Yorkshire, Raj Kundra romantically proposed to Shilpa. The Grand's full dinner hall was reserved, along with violinists. Raj had already contacted Shilpa's parents while tricking her into believing it was just a routine lunch. During the dessert course, Raj proposed to Shilpa wearing a five-carat diamond ring. Yes, she replied.

At the age of 34, Shilpa Shetty married Raj Kundra on November 22, 2009. Shilpa's close friend's farm in Khandala served as the venue for the couple's traditional huge massive Indian wedding.

Shilpa Shetty's Career and Movies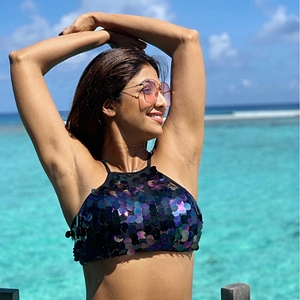 In September 1992, Shilpa Shetty signed on for and started production on her first movie, the Dilip Naik-helmed romantic drama Gaata Rahe Mera Dil, about a girl caught up in a romantic triangle with two different men (played by Ronit Roy and Rohit Roy). The movie didn't get released, so Shilpa Shetty made her acting debut in the thriller Baazigar by Abbas-Mustan, which also starred Shah Rukh Khan and Kajol. Mr. Romeo, a 1996 Tamil film starring Prabhu Deva and Madhoo, marked her debut in the language. She only had one film out in 1998, Pardesi Babu, for which she won the Bollywood Movie Award for Best Supporting Actress and earned positive reviews from critics.


Shetty provided funding to a BBC World Service Trust television program intended to address the HIV-AIDS epidemic in India in February 2006. Several publications said that Shetty joined PETA in March 2006 as part of an advertising effort against the usage of wild animals in circuses. Shetty competed in Celebrity Big Brother 5, a British reality television series, in January 2007. She went on to win the competition. The second season of the Indian adaptation of the international reality television series Big Brother, Bigg Boss, was hosted by Shetty in August 2008.

A yoga-focused DVD called Shilpa's Yoga was launched in December 2007 by Bollywood actress and Celebrity Big Brother 2007 winner Shilpa Shetty in an effort to aid many individuals in their battle against bulge and fat rolls.

Shetty and Raj Kundra paid about US$15.4 million for an 11.7 percent ownership in the Indian Premier League franchise cricket team Rajasthan Royals in February 2009. Shetty is a co-owner of the IOSIS spa and salon chain in India.

Baazigar (1993)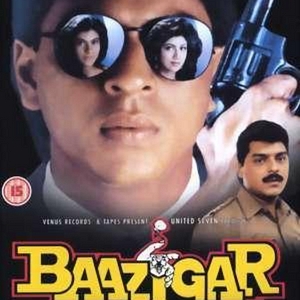 Son of Vishwanath Sharma (Anant Mahadevan), Ajay (Shah Rukh Khan), swears to exact revenge after his father, Madan Chopra (Dalip Tahil), defrauds him of his business. While secretly courting Seema (Shilpa Shetty), the daughter of Madan, a disguised Ajay charms her father and her sister Priya (Kajol) by posing as businessman Vicky Malhotra. Ajay is getting ready to wed into Madan's family to exact his vengeance after killing Seema and making it appear as though she committed herself.

In addition to becoming a huge commercial success, the movie gained notoriety over time for its suspense, writing, plot, soundtrack, and acting actors.

Baazigar received 10 nominations for the 39th Filmfare Awards, where it took up 4 prizes, including Best Actor for Shahrukh Khan and Best Music Director for Anu Malik.Singer Kumar Sanu received his fourth consecutive Filmfare Award for the song Yeh Kaali Kaali Aankhein. for the movie Baazigar.

Main Khiladi Tu Anari (1994)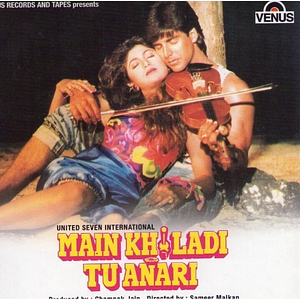 When a prominent underworld figure kills the brother of a Bombay police officer, the officer pursues retribution. When a matinee movie star starts following the cop so he can research a movie role, things become messy.

Rugged gangster Goli (Shakti Kapoor) kills Police Chief Karan's (Akshay Kumar) brother. Despite his best attempts, Mona (Shilpa Shetty), the only witness, is also dead. However, Karan's intentions for retaliation are derailed when he is told to work with Deepak (Saif Ali Khan), a well-known actor getting ready for his upcoming part as a cop. The mismatched duo gets a break when they come across a sleazy dancer who resembles Mona ( Shilpa Shetty again), and together they come up with a crazy scheme to catch Goli.

The soundtrack's Zara Zara and Churake Dil Mera were the two most played tracks.

Dhadkan (2000)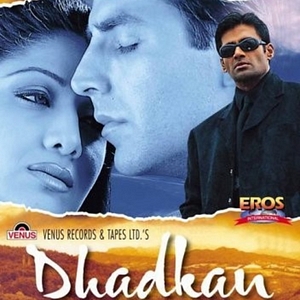 Anjali (Shilpa Shetty) and Dev (Sunil Shetty) are deeply in love, but Anjali's family does not approve of their relationship because Dev does not come from a suitable social or economic background.

Anjali's family has instead planned for her to wed the wealthy Ram (Akshay Kumar). After initially rejecting Ram, Anjali starts to warm up to him, but when Dev reappears in her life after amassing a modest fortune, everything is flipped upside down.

The music of the movie was legendary and the song Dulhe ka Sehra is still played in Indian Marriages.

Dhadkan won 2 Filmfare awards at 46th Filmfare awards.

Celebrity Big Brother (2007) (Tv Show)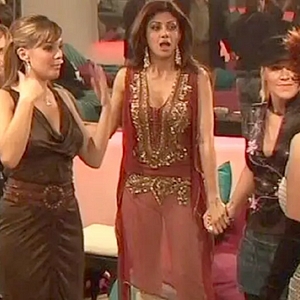 Big Brother is a reality competition program on American television. The show's premise is similar to past iterations of the format: for a financial reward, a group of contestants—known as HouseGuests—live together in a specially built house that is cut off from the outside world.

Live television cameras and individual audio microphones are constantly watching the HouseGuests while they are staying there. HouseGuests are kicked out of the house at various points during the tournament by being eliminated. The last person to remain wins the show with a grand prize.

By popular vote, one or more housemates were ousted from the competition each week and were forced to leave the house. Shilpa Shetty, the final housemate, was crowned the winner. Shilpa Shetty won 100,000 pounds and a winner trophy.

Dostana (2008)
To obtain an apartment, Sam and Kunal pose as a gay couple. Both develop feelings for Neha, their roommate, and make efforts to gain her affection before realizing that she is in love with someone else.

The highly anticipated item number from Dostana, in which Shilpa Shetty dances on the Miami beach with Abhishek Bachchan and John Abraham. The song, titled Shut Up & Bounce, may sound like a regular or standard dance number, but that doesn't stop it from having the potential to become well-known in the near future.

The song Shut Up & Bounce, penned by Anvita, has Sunidhi Chauhan leading from the front and Vishal Dadlani contributing extra vocals. Miss Shetty and other numerous attractive women are anticipated to dominate the photographs taken on the Miami beach.

Super Dancer (2016) (Tv Show)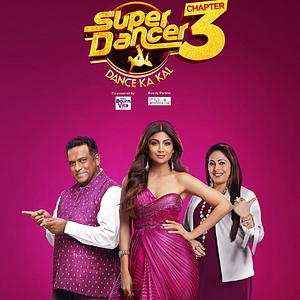 An Indian kids' dancing reality television program called Super Dancer is in the Hindi language. The purpose of the competition is to identify a young person who could carry on dance. Twelve hopefuls are chosen after the original and mega auditions to compete for the title of Dance Ka Kal (future of dance).

They are teamed with a choreographer who helps with training, creating acts and performing alongside the contender. On Saturdays, the dancers perform, and on Sundays, they perform with their choreographers. Every week, viewers vote for their favorites on the website or SonyLiv App. One child is eliminated each week based on the number of votes.

Shilpa Shetty is one of the judges on this show and known for her famous dialogue Super Se Uper on the show. She uses this dialogue to applaud the performer when she likes the performance very much.

Shilpa Shetty's Career Timeline
Shilpa Shetty's New and Upcoming movies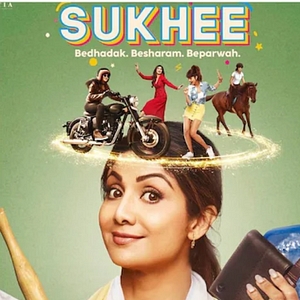 Sugar factory
The romantic comedy Sugar Factory was made by Deepak Aras. Darling Krishna, Sonal Monteiro, Adhvithi Shetty, and Shilpa Shetty are the main actors in the film. Santhosh Rai Pathaje did the cinematography, Kabir Rafi created the music, and K M Prakash did the editing. R Girish under the umbrella of Balamani productions produced the movie.

Sukhee
Sonal Joshi is the director of the Bollywood drama film Sukhee. Shilpa Shetty will play the lead in the film Sukhee.

Indian Police Force (Web Series)
A new cop action drama web series in Hindi from India will be available on Amazon Prime Video. Rohit Shetty and Sushwanth Prakash are the series' creators and directors. Rohit Shetty's Rohit Shetty Picturez and Reliance Entertainment produced the film. Sidharth Malhotra, Shilpa Shetty, Vivek Oberoi, and Isha Talwar are the lead actors in this series. The show takes place in Shetty's made-up Cop Universe.

Shilpa Shetty's Controversy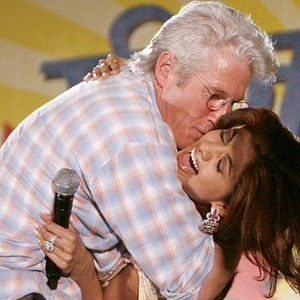 Shilpa Shetty and Richard Gere
Richard Gere and Shilpa Shetty attended an AIDS awareness gathering in Rajasthan in 2007. There, Shilpa Shetty received numerous hugs from Richard Gere as well as cheek kisses. They were both charged with obscenity. The actress, a judge recently ruled, was more of a victim of the conduct.
Big Brother's Shilpa Shetty
In 2007, she participated in the Celebrity Big Brother TV reality series. But she had difficulties while filming the episode. Contestant Jade Goody and two other people were charged with making racial comments about Shilpa Shetty.
The priest gave Shilpa a kiss.
When Shilpa went to the Sakhigopal temple in 2009, a priest gave her a cheek kiss. The image of the priest kissing her quickly gained popularity, and Shilpa wrote, If a father cannot kiss his daughter?
Dawood Ibrahim's assistant was engaged in the Shilpa and Raj real estate controversy.
Raj and Shilpa were interrogated for nine hours after being involved in a real estate scandal involving Dawood Ibrahim's associate Iqbal Mirchi.
Shilpa was given a non-bailable warrant in 2006 by the Madurai court for appearing in a daring picture session. The two actresses were accused of breaking the law in a report made by Dakshninammorthy, a lawyer based in the city at the time. However, the High Court later dismissed the complaint because there was insufficient solid evidence to back up the claims made against Shilpa Shetty and Reema Sen.
Raj Kundra Adult Film Case
A woman reported Raj Kundra's suspected involvement in the posting of pornographic content to Mumbai police in February 2021. It was claimed that Raj had recruited both men and women to appear in pornographic videos under the pretense of casting them in web series. Shilpa Shetty Kundra has left her husband's business as new developments in the adult film case occur every other day. Shilpa Shetty Kundra was interviewed by police on July 23, 2021, during a search of the couple's Juhu home. It is alleged that Shilpa resigned from her role as director at Viaan Industries, the business owned by her husband, Raj.
Shilpa Shetty's Net worth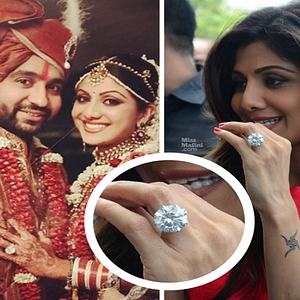 It is estimated that Shilpa Shetty's Net worth is worth over 134 crores of rupees as of August 2022.
Shilpa Shetty started her own fitness channel, The Shilpa Shetty app, and she also made an investment in a start-up. Shilpa Shetty Kundra acquired a 50% stake in Bastian in 2019 and joined the restaurant business as a co-owner.
She represents 13 additional products and is the face of others including Stellar Homes USA and home decor, charging Rs. 1 crore each endorsement. Shilpa Shetty's entire net worth is reportedly believed to be $20 million USD.
The Kundra family resides in Kinara, an opulent neighborhood in Juhu. The real estate is thought to be worth 24 crore Indian rupees.
The actress enjoys enormous popularity as a judge on the dancing reality competition Super Dancer. According to rumors, she bills Rs 22 lakh for each episode.
Shilpa Shetty is the owner of a number of Famous and pricey Cars, including a Lamborghini Aventador that costs more than Rs 6 crores. The actress has a select few expensive vehicles.
She is also one of the select few actors and actresses that received the most costly engagement diamond. She reportedly received a diamond ring from Raj Kundra worth Rs 3 crore.
Additionally, Raj Kundra is alleged to have given her a flat in the Burj Khalifa as a gift.
Shilpa Shetty is rumored to be the owner of a seven-bedroom apartment in the UK that goes by the name Raj Mahal.
Shilpa Shetty's Awards & Nominations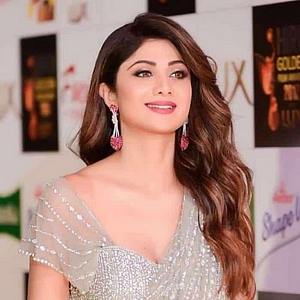 Filmfare Awards - Best Female Debut for Baazigar (1994) - Nominated
Filmfare Awards - Best Supporting Actress for Pardesi babu (1998) - Won
IIFA Awards - IIFA Special Award for Global Impact (2007) - Won
Indian Television Academy Awards - The GR8!Achiever Laurel for Big Brother (2008) - Won
Zee Cine Awards - Best Supporting Actress for Life in a Metro (2008)
Rajiv Gandhi Award - Rajiv Gandhi National Quality Award (2007) - Won
Honorary Doctorate by the University of Leeds in 2007.
Shilpa Shetty was among the 10 recipients of the IIFA-FICCI Frames Awards for the Most Powerful Entertainers of the Decade issued in 2009.
Shilpa Shetty's unknown interesting facts and trivia.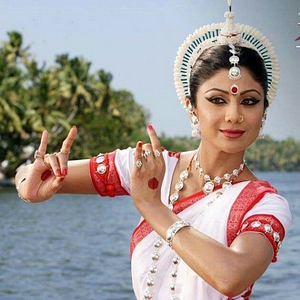 This stunning woman has an abundance of talent. She has training in Bharatnatyam dance in addition to being a good actress.
The leader of her school's volleyball squad was the co-owner of the IPL team Rajasthan Royals. It will astound you to learn that the woman who appears so attractive on film also holds a black belt in karate.
All of Shilpa's earnings from the movie Phir Milenge were donated to an AIDS charity. Shetty provided financing for a BBC World Service Trust television program intended to address the HIV/AIDS epidemic in India.
Shilpa Shetty is scared of driving cars.
Shilpa Shetty, a model-turned-actress, was the first person to appear on the cover of OK magazine's debut issue in India.
The fashionista loves prints a lot. She was frequently seen wearing prints. Even her room's walls are covered in prints.
Social Media
Frequently Asked Questions