Shraddha Kapoor | Biography, Movies, Boyfriend, Net Worth, Age

Noel Romany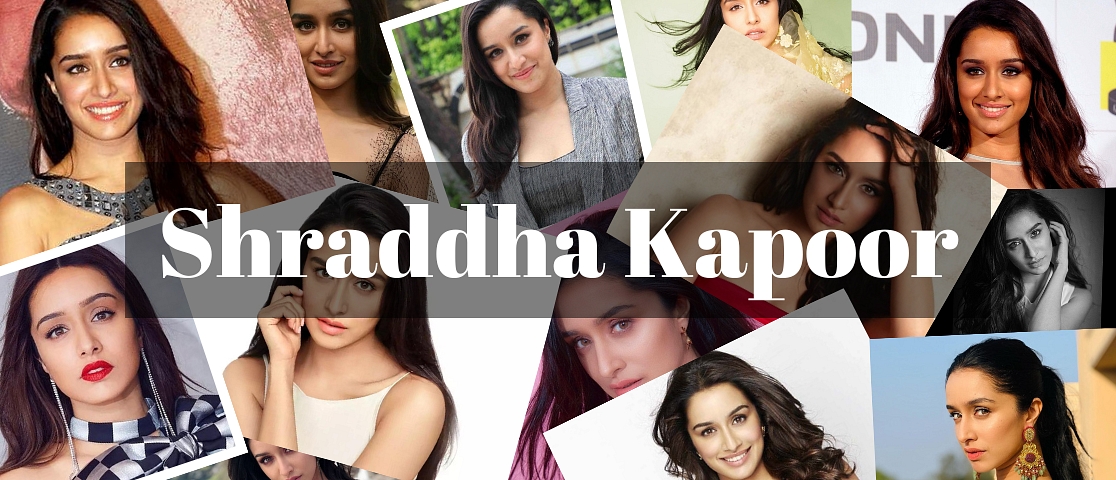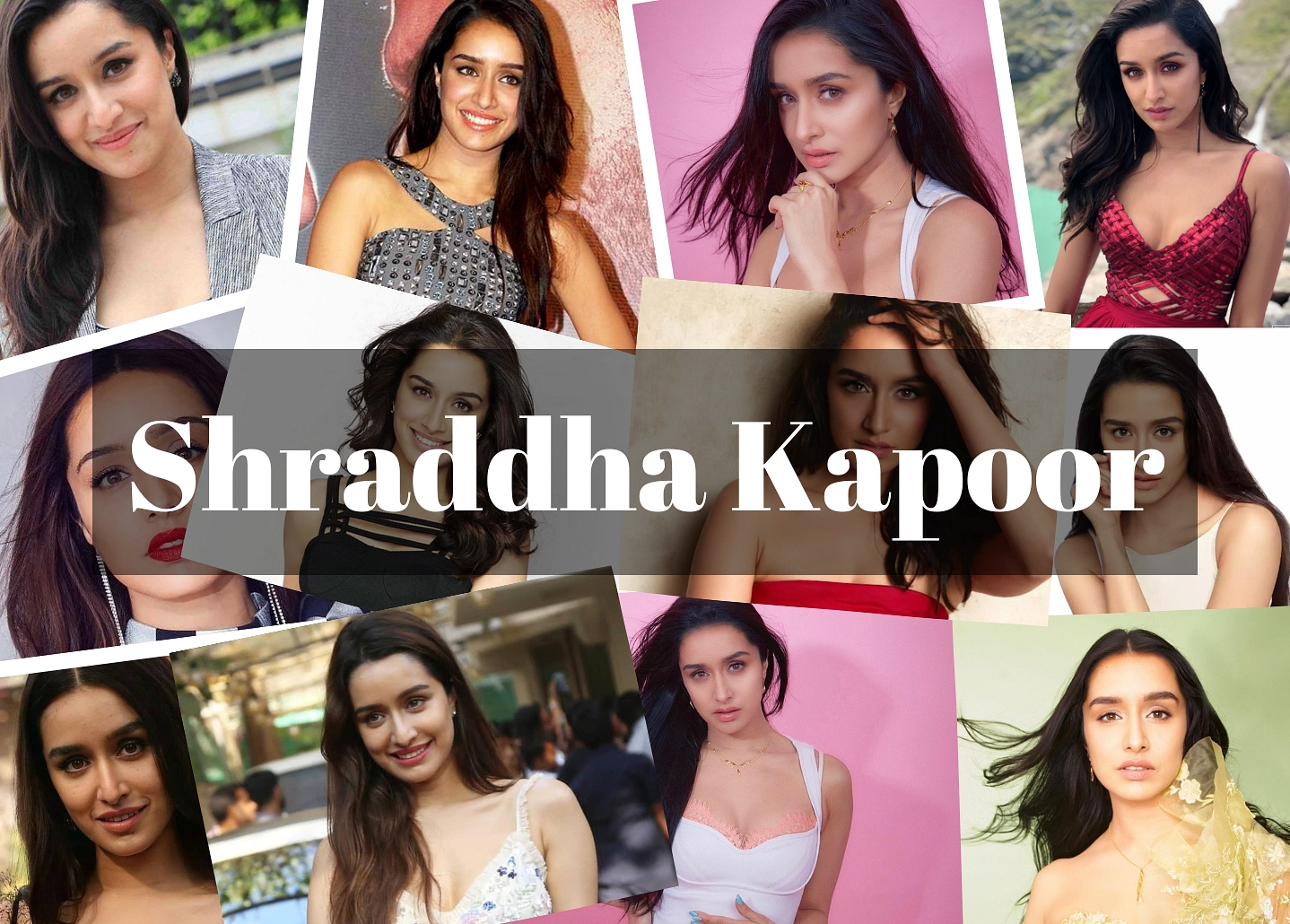 Shraddha Kapoor's Age and Shraddha Kapoor's Biography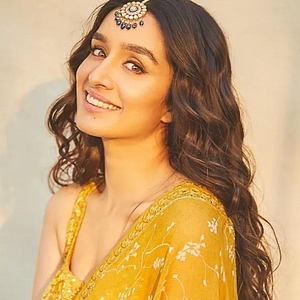 Shraddha Kapoor is an Indian actress and certified scuba diver who appears in Hindi-language movies. She is included among the most well-known and lucrative actresses in the nation. Since 2014, she has appeared on Forbes India's Celebrity 100 list every year. In 2016, Forbes Asia included her on their list of the 30 Under 30. Shraddha Kapoor's Birthday is on the 3rd of March. Mumbai is Shraddha Kapoor's Birthplace where she was raised in Punjabi-Marathi Family. Shradhha Kapoor's Birthyear is 1987. The Zodiac Sign of Shraddha Kapoor is Pisces. As of 2022, Shraddha Kapoor's Age is 35 Years.

She started her acting career with a small part in the 2010 heist movie Teen Patti before landing her first main role in the teen drama Luv Ka The End. In the financially popular romance Aashiqui 2 (2013), in which Kapoor played a singer, she made her breakthrough and was nominated for a Filmfare Award for Best Actress. In addition to performing in movies, Kapoor has also performed a number of her songs. She is a well-known spokesperson for a number of companies and goods, and in 2015, she debuted her own clothing line.
In addition to appearing in movies, Kapoor has performed for theatre productions, sponsored philanthropic organisations, and sang in her movies. She has also covered numerous magazines as a cover model and ramp walked for different fashion designers during the Lakme Fashion Week. One of the most well-liked celebrities in India now is Kapoor. She was placed sixth in a 2013 poll of the world's sexiest actresses by the Indian version of FHM. In McAfee's list of the most searched celebrities in 2014, she was ranked sixth. The following year, she was ranked second. Kapoor was one of the most popular Indian actresses during 2014 and 2015, according to Google Trends.

She was listed on Forbes magazine's list of the most successful Asians under the age of 30 in 2016, while the Indian edition of the magazine included her in their annual Celebrity 100 list the year before with an annual income of US$1.3 million. She gained over 10 million followers on Instagram in the same year, moving up to third place among Indian actresses. Additionally, Kapoor has become well known for her fashion sense. Her sense of style has received accolades from numerous media sites, and several fashion designers have contemplated using her for runway walks. She was included among the most paid Bollywood actresses in 2016 with an average salary of 50 million (US$630,000) per film. She was listed as one of the eight hottest Bollywood actresses by Eastern Eye in 2018. Kapoor rose to third place among Indian celebrities on Instagram in 2020, and Peta India dubbed her the Hottest Vegetarian.
Talk To Similar Celebrities
Shraddha Kapoor's Childhood and Shraddha Kapoor's Education
Shraddha Kapoor was born and raised in Mumbai. She was born on 3 March 1987 to famous Bollywood personalities Shakti Kapoor, who is a renowned actor and Shivangi Kolhapure, a trained singer and actress. Shraddha Kapoor herself is a trained singer as she hails from a family of classical singers on her maternal side.

Shraddha Kapoor did her schooling at Jamnabai Narsee School in Mumbai. She was there till the age of 15 after which she decided to shift to the American School of Bombay in Mumbai. There she was a schoolmate of actors Athiya Shetty and Tiger Shroff. Shraddha Kapoor was very active in extra-curricular activities during her school days and would often take part in dance competitions. She also participated in sports like football and handball as she believed herself to be very competitive and found these sports very challenging. She also revealed that she had a tomboyish personality and would often pick fights with boys at her school. Shraddha Kapoor was also excellent in academics, scoring 95% in her class 12th board exams. She was called an all-rounder by her teachers and friends for her brilliant performance in both curricular and extra-curricular activities.

In an interview with Hindustan Times in 2016, both Shraddha Kapoor and Tiger Shroff admitted that they liked each other in school but never had the guts to say it to each other. The duo went on to star together in the Baaghi Franchise. After completing her schooling at the American School of Bombay, Shraddha Kapoor enrolled herself at Boston University in Boston, Massachusetts, USA. She majored in Psychology but dropped out after her first year to debut in her first film, Teen Patti.
Shraddha Kapoor's Family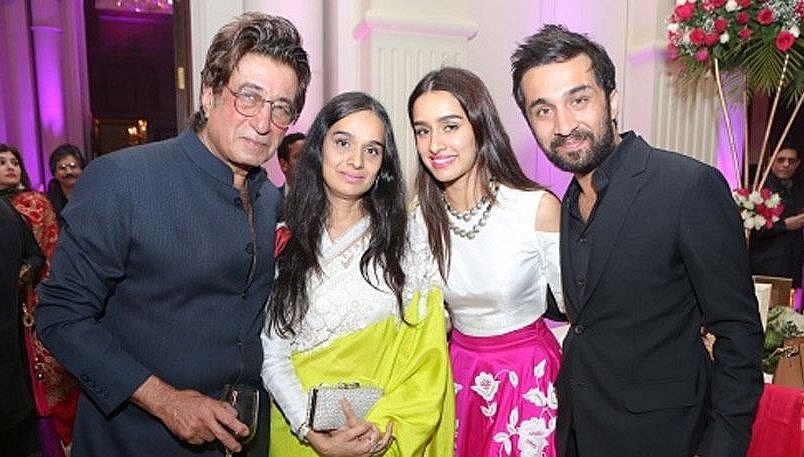 Shraddha Kapoor is no stranger to the spotlight. She is the daughter of veteran actor Shakti Kapoor and singer and actor Shivangi Kapoor. She is of Punjabi descent from her father's side and of Maharashtrian and Konkani descent from her mother's side. Shraddha Kapoor's mother, Shivangi Kapoor is related to the very famous musical family, the Mangeshkar's, comprising Lata Mangeshkar, Asha Bhosle, Usha Mangeshkar, Meena Khadikar and Hridaynath Mangeshkar. Shraddha Kapoor is the great niece of these musical legends.

Shraddha Kapoor also has an elder brother named Siddhanth Kapoor who is 3 years older than her. Siddhanth was very protective of Shraddha during school days and would always help her and bail her out of tough situations. Siddhanth Kapoor is an actor and director who has acted in several critically acclaimed films like 'Shootout at Wadala', 'Ugly' and 'Chehre', to name a few. Shraddha Kapoor's other family members include her aunts Padmini Kolhapure and Tejaswini Kolhapure who are renowned Hindi film actors.
Shraddha Kapoor's Boyfriend and Affairs
Rohan Shrestha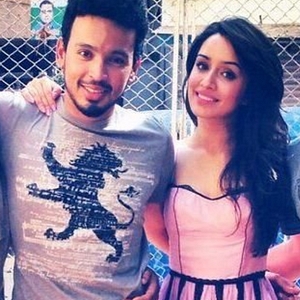 Although Shraddha Kapoor has been very private about her dating life, she was rumoured to be dating photographer Rohan Shrestha for 4 years before breaking up in the month of February 2022. Shraddha and Rohan were family friends and were often spotted going out together at weddings and family functions. Media and fans Considers him as Shraddha Kapoor's Boyfriend.

There were rumours that the couple were going to get married before breaking up. They reportedly called it quits after being in an on-and-off relationship for quite some time before finally ending the relationship. Rohan Shrestha is the son of a famous photographer, Rakesh Shrestha.
Shraddha Kapoor's Struggles
Shraddha Kapoor has fought her fair share of battles with mental illnesses like anxiety. She stated that at first, she did not even realize what she was going through and that her anxiety had started flaring up to a point where she could physically feel the pain. Things took a nosedive after the filming of her movie 'Aashiqui 2', where her pain became unbearable and even medical diagnosis couldn't figure out what was wrong with her. In an interview with Pinkvilla, Shraddha Kapoor revealed that her anxiety issues have not been fully treated and are something that she is still dealing with, but has now accepted as a part of her life. She even mentioned that she has been struggling with it for the past 4-5 years and has started dealing with it in a more positive way.
Shraddha Kapoor's Career
Shraddha Kapoor has had her fair share of ups and downs in her career, debuting in the commercially unsuccessful movie 'Teen Patti' alongside legends of cinema like Ben Kingsley and Amitabh Bachchan to starring as the lead actress in one of the biggest hits of the 2010s, 'Aashiqui 2'. Her career skyrocketed after the success of Aashiqui 2 and she starred in critical and commercial hits like 'Ek Villain', 'ABCD2' and 'Haider'. Her career hit a minor roadblock between the years 2016 and 2017, when she starred in commercially unsuccessful films like 'Haseena Parkar', 'Rock On 2' and 'Half Girlfriend' for which she received negative feedback from critics and audiences alike. Shraddha Kapoor's career took a turn for the better when she starred in the 2018 commercial blockbuster hit 'Stree' alongside Rajkumar Rao and in the 2019 college drama 'Chhichhore' alongside Sushant Singh Rajput as the lead actress. Her last film as of July 2022 was 'Baaghi 3' which came out in the year 2020. She will reportedly feature alongside Ranbir Kapoor in Luv Ranjan's yet-to-be-titled film and in the remake of the 1989 comedy film 'ChaalBaaz' titled 'ChaalBaaz in London'.
Shraddha Kapoor's First Movie: Teen Patti (2010)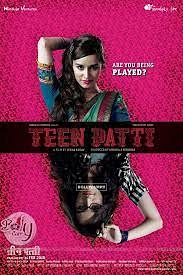 Leena Yadav's 2010 thriller Teen Patti is an Indian Hindi-language film. Amitabh Bachchan, Ben Kingsley, R. Madhavan, and Raima Sen star in this movie with Shraddha Kapoor making her acting debut. Ambika Hinduja is the film's producer, working with Serendipity Films and Hinduja Ventures. The movie centers on a math professor, played by Amitabh Bachchan who is attempting to write a thesis on probability and connects it to the Indian card game Teen Patti.

Even though the movie had a star cast of cinema legends like Amitabh Bachchan and Ben Kingsley, Teen Patti failed at the box office, earning only INR 8 crores against a budget of INR 18 crores. The film was called trainwreck of a movie by a renowned critic and author.
Shraddha Kapoor's Movie: Aashiqui 2 (2013)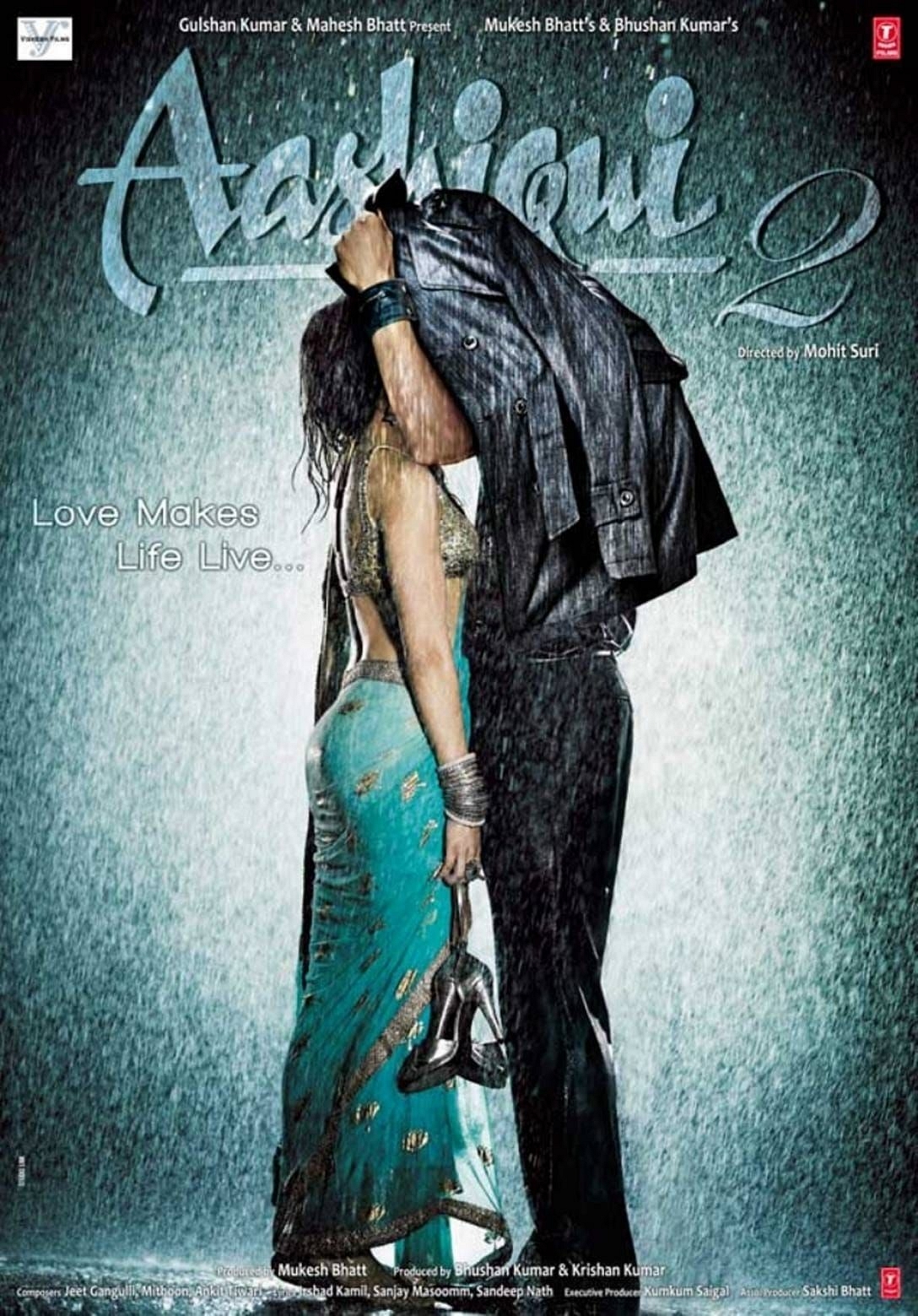 Shraddha Kapoor's career kick-started with the release of 'Aashiqui 2', a 2013 romantic musical drama film directed by Mohit Suri and financed by Mukesh Bhatt, Bhushan Kumar, and Krishan Kumar under the Vishesh Films and T-Series Films banners. It is the spiritual successor of the movie Aashiqui, a musical film released in the year 1990. Aditya Roy Kapur and Shraddha Kapoor play the lead characters in this Hindi version of the 1937 English classic A Star Is Born. Shaad Randhawa and Mahesh Thakur play supporting roles.


Aashiqui 2 is a drama that is set in the early 2010s and centred on a love story between failing artist Rahul Jaykar and his protégé, rising singer Aarohi Keshav Shirke. This connection is complicated by Rahul's alcoholism and temperamental difficulties. The Indian media first expressed a number of worries that it would fall short of the original's high standards and popularity but it proved everyone wrong by becoming one of the highest-grossing movies of 2013, earning close to INR 109 crores in the process.
Shraddha Kapoor's Movie: Ek Villain (2014)
Shraddha Kapoor's 2014 started with a bang, with her starring in the 2014 action thriller film 'Ek Villain'. Directed by Mohit Suri and produced by Ekta Kapoor and Shobha Kapoor under the banner of Balaji Motion Pictures, it stars Siddharth Malhotra and Riteish Deshmukh, along with Shraddha Kapoor in the lead roles. This was the first time Riteish Deshmukh played a negative role.

The film was a major box office success, earning close to INR 170 crores worldwide and becoming one of the highest-grossing movies of 2014. It was received well by the critics who praised the performance of the star cast, especially Riteish Deshmukh who was a revelation in this movie. It is considered to be one of his best performances to date.

The movie depicts the tale of a young woman who is killed by a serial murderer and how her husband attempts to exact revenge on the killer. This was the first time Deshmukh has played a bad guy. Critics gave it favorable reviews after its global release on June 27, 2014, praising the film's concept, director, storyline, and performance by Deshmukh. Despite being produced on a 39 crore rupee budget, the movie grossed 170 crore rupees globally and over 100 crore rupees domestically. Gallyan, Zaroorat, and Hamdard are well-known songs.
Shraddha Kapoor's Movie: Haider (2014)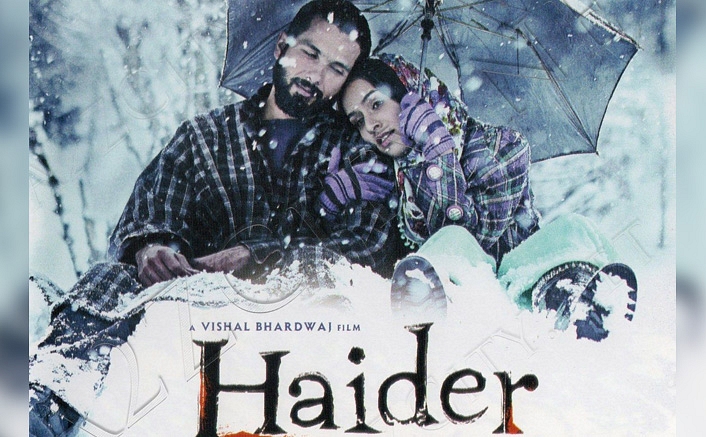 The 2014 drama Haider was produced by Siddharth Roy Kapur and directed by Vishal Bhardwaj. In addition to Kay Kay Menon, Shraddha Kapoor, and Irrfan Khan playing supporting roles, it stars Shahid Kapoor, Tabu, and Irrfan Khan in the key roles.

Haider is a contemporary rendition of William Shakespeare's drama Hamlet, and it is set in 1995's insurgency-plagued Kashmir wars and disappearances of civilians. Additionally, it is based on the memoir Curfewed Night by Basharat Peer. In order to learn more about his father's abduction, Haider, a young poet and student, travels back to Kashmir during the height of the conflict. However, he soon finds himself drawn into state politics. After Maqbool and Omkar, Haider is the third book in Bhardwaj's Shakespearean trilogy.

Haider was a critical and commercial success, with the critics praising its screenplay, background score and acting performance by the lead cast. It also won many awards in the process, winning the National Film Award and also became the first Indian film to win the People's Choice Award at the Rome Film Festival. The film's box office success can also be attributed to the controversial subject matter of the film, along with the brilliant vision and direction of the director.


Shraddha Kapoor's Movie: ABCD 2 (2015)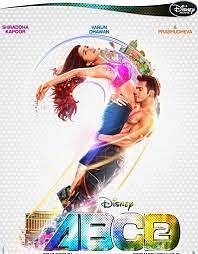 In the dance movie ABCD: Any Body Can Dance sequel ABCD 2, which was released in 2015, Kapoor played a hip-hop dancer who participated in an international competition with her childhood buddy Suresh Mukund (essayed by Varun Dhawan). She studied several dance forms with choreographers Prabhudeva and Remo D'Souza in order to get ready for her role. The movie, which was made by Walt Disney Pictures, brought in 1.57 billion yen ($20 million) globally, making it her most well-known work to that moment.

One of only two Disney original musical films in the Indian market, ABCD 2 was released by UTV Motion Pictures on June 19, 2015, in 3D. Sachin-Jigar composed the soundtrack and background score, and Mayur Puri authored the script and lyrics. The backdrop for the dancers' rehearsal area in the early part of the movie was the decommissioned cruiser INS Vikrant. The screenplay was written by Tushar Hiranandani and D'Souza. ABCD 2 received mixed to excellent reviews. While the writing and length of the film were criticised, its production design, choreography, soundtrack, and performances by Deva, Dhawan, and Kapoor received appreciation.
Shraddha Kapoor's Movie: Baaghi (2016)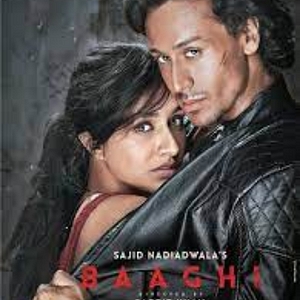 Sabbir Khan directed the 2016 Indian action thriller movie Baaghi, which was produced by Sajid Nadiadwala under the Nadiadwala Grandson Entertainment label. It is a remake of the 2004 Telugu film Varsham and stars Tiger Shroff and Shraddha Kapoor in lead roles. Sudheer Babu made his Hindi debut with this film, which also sees Sunil Grover in a supporting part, It has a climax that was influenced by the 2011 Indonesian thriller The Raid: Redemption.

Baaghi received mixed reviews from the critics, with most people praising its production design and action sequences but criticising the unoriginal story of the film. It was a blockbuster hit, earning close to INR 127 crores on a budget of 37 crores. It is also the first film of the Baaghi franchise, with its sequel coming out in the year 2018 and its third instalment coming out in the year 2020.
Shraddha Kapoor's Movie: Half Girlfriend (2017)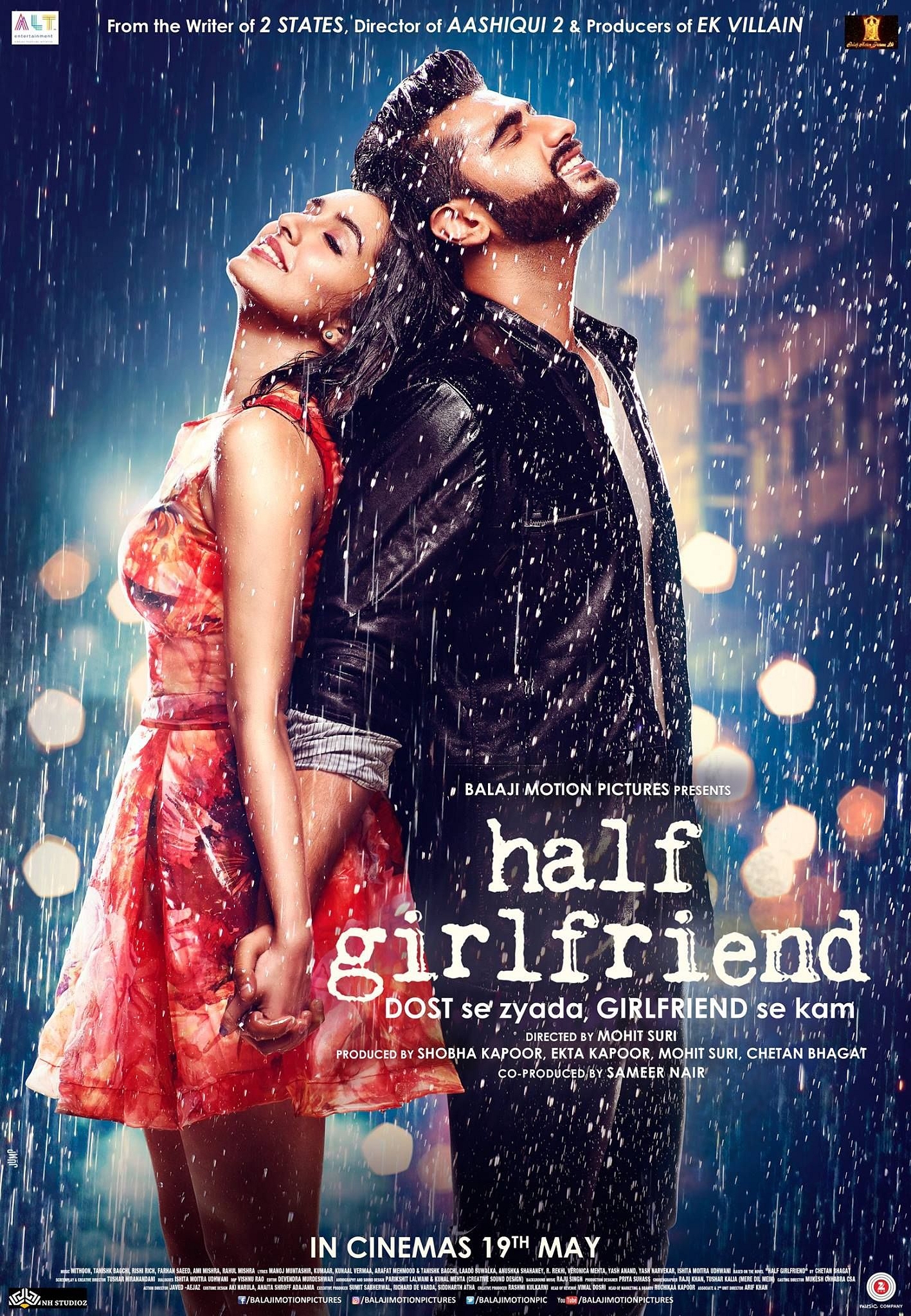 Based on Chetan Bhagat's novel of the same name, Half Girlfriend is a romantic drama film in the Hindi language. Arjun Kapoor and Shraddha Kapoor play the main roles in the Mohit Suri-directed movie. Vikrant Massey and Rhea Chakraborty both play significant roles in the movie. It is a movie about two college students, Riya and Madhav who cross paths with each other and form a bond of a lifetime. Madhav is a youngster from Bihar who can hardly speak English and falls in love with Riya. Riya is an affluent girl from Delhi who aspires to become a singer and moves to New York after her studies. In college, Madhav asks Riya to be his girlfriend but she does not accept the proposal and counters it by agreeing to be his 'Half Girlfriend'. What follows makes up the crux of the story.

Even though critics bashed the film for being very predictable and having a weak plotline, Half Girlfriend was a commercial success worldwide, with it earning close to INR 98 crores at the box office against a budget of INR 35 crores.
Shraddha Kapoor's Movie: Stree (2018)
Amar Kaushik made his directorial debut with the 2018 Hindi-language comedy-horror film Stree, which was produced by Dinesh Vijan and Raj & D.K. In addition to Pankaj Tripathi, Aparshakti Khurana, and Abhishek Banerjee, it stars Rajkummar Rao and Shraddha Kapoor in the lead roles. Saibal Chatterjee, a critic, noted the feminist undertone of the movie and thought Kapoor was suitably icy as the enigmatic woman. She blends in beautifully as the attractive out-of-towner with an aura of mystery around her, according to Rajeev Masand.


The story is based on the Karnataka urban legend Nale Ba, which means Come tomorrow. modified in the movie as O Stree Kal Aana (Oh woman come tomorrow). On August 31, 2018, Stree was released in theatres. When it was first released, film earned rave reviews, particularly for the performances of Kapoor, Rao, and others. Stree became a significant critical and financial success with earnings of over 180.76 crores against a budget of 20 crores. Ten actors were nominated for the film at the 64th Filmfare Awards, including Tripathi, Khurrana, and Kaushik for Best Supporting Actor, Best Actor, and Best Director, respectively. For Kaushik, it was awarded Best Debut Director. The movie is the first release in Dinesh Vijan's horror-comedy world. Roohi (2021) and Bhediya will follow (2022).
Shraddha Kapoor's Movie: Sahoo (2019)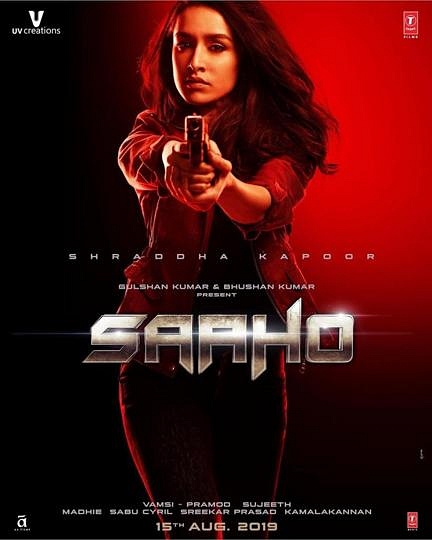 Sujeeth wrote and directed the 2019 action thriller Saaho, which was also produced by UV Creations. The movie is simultaneously shot in Hindi and Telugu, with some of it also being reshot in Tamil. It features Prabhas and Shraddha Kapoor, who make their film debuts in Hindi and Telugu, respectively. Other notable actors include Neil Nitin Mukesh, Jackie Shroff, and Arun Vijay. The movie centers on two undercover agents who are searching for a crook who has stolen INR 2,000 crore. They quickly realize that perhaps the case is connected to the murder of a crime boss and a developing gang conflict.


Sahoo was a major commercial success, earning INR 433 at the box office worldwide against a budget of INR 350 crores. It is one of the most expensive movies of all time, and the return on investment on this project being so poor makes it a semi-successful movie. It was not well received by the critics though, who criticised the length, editing, screenplay and music of the movie.
Shraddha Kapoor's Movie: Chhichhore (2019)
Nitesh Tiwari and Sajid Nadiadwala's 2019 coming-of-age comedy-drama film Chhichhore is the winner of a National Award and was produced by Nadiadwala Grandson Entertainment. Sushant Singh Rajput, Shraddha Kapoor, Varun Sharma, Tahir Raj Bhasin, Naveen Polishetty, Tushar Pandey, and Saharsh Kumar Shukla play the key characters in the movie, which is based on Tiwari's experiences as an IIT-B student.

Chhichhore was one of the biggest blockbusters of 2019 and the last theatrical release of the late actor, Sushant Singh Rajput. It went on to earn INR 215 crores at the box office and was also the recipient of the National Film Award for Best Feature Film in Hindi, along with the Best Film Award at the Filmfare Awards.

Chhichhore is a parallel drama that takes place in the 1990s and 2019 and chronicles the tale of Aniruddh "Anni" Pathak, a middle-aged divorcee whose son Raghav attempts suicide after failing an admission exam and, despite surviving, seems unwilling to live. In a group of six friends, Anni desperately tries to persuade Raghav to believe his own story against the wishes of Maya, his ex-girlfriend who is now his ex-wife. As he continues, the other five learn of the tragedy and decide to share their friend's pain and finish the story, which they value as their greatest life lesson.
Shraddha Kapoor's Upcoming Movies
Shraddha Kapoor is set to feature alongside Ranbir Kapoor in the Luv Ranjan-directed project which is yet to be named. She will also star in Nikhil Dwivedi's trilogy film where she will portray the role of a shape-shifting serpent. Another one of her projects includes a remake of the 1989 slapstick comedy, ChaalBaaz, where she will appear in a double role. The movie is titled Chaal Baaz in London.
Shraddha Kapoor's Career Timeline
Shraddha Kapoor's Controversies
Paparazzi Controversy
Early on in her career, Shraddha Kapoor was embroiled in a controversy involving the Paparazzi. Shraddha Kapoor is infamous for giving the cold shoulder to the paparazzi but one day, while she was on her way to a shoot, she pushed away a cameraman which made him fall down. Following this incident, the celebrity photographers decided to boycott the actress and not click her pictures at all. During a promotional event for her movie 'Ek Villain', the photographers decided to not click her photos till she left the event. Following this incident, Shraddha Kapoor issued a public apology and stated that she did not intend to attack the cameraman and that she pushed him away because she was getting late for a shoot.
Shraddha Kapoor's Net Worth
The daughter of the renowned and iconic Indian actor Mr. Shakti Kapoor is one of the most adaptable actresses in the Bollywood film industry, therefore she requires no introduction. One of the family members goes by the name Shraddha Kapoor. Shraddha Kapoor works in the Hindi Main Stream Industry as an actress, professional singer, model, and performer. She resides in Mumbai, India, where she was born in the month of March of 1987. Shraddha Kapoor's Net worth is $10 million (Rs 79 Crore).

Most of Shraddha Kapoor's income comes from her acting and brand endorsements. She also does modeling and singing which generates more income. She charges around 4 to 5 crores per movie and has a yearly income of INR 6 crore. Shraddha Kapoor also endorses a variety of brands including Lakme, Flipkart, Veet and Secret Temptation, to name a few.

Shraddha Kapoor was listed as one of the most sought-after names in the advertising sector by Bollywood Hungama. Later, in March 2015, she collaborated with Amazon.com to develop her own women's clothing line, Imara. She made an investment in the Shunya beverage brand in 2021.

With his family, Shraddha Kapoor resides in a sea-facing home in Juhu, a well-liked neighborhood of Mumbai, that has a vintage aesthetic throughout, from the furnishings to the textured walls.
Shraddha Kapoor's Awards and Achievements
Big Star Entertainment Award for Best Romantic Couple for the movie Aashiqui 2.
Screen Award for Jodi No.1 for the movie Aashiqui 2.
Star Guild Award for Jodi of the Year for the movie Aashiqui 2.
Global Indian Music Academy Award for Best Celebrity Singer of the Year.
Nickelodeon Kids' Choice Awards India for Favourite Movie Actress for the movie Chhichhore.
Shraddha Kapoor's Interesting Facts
Since Shraddha is admired for her beauty, it is the sense that people would want to know her secret. The secret is actually far more clear than most people would think. The best beauty product is good sleep, she reportedly told Indian Express. One of the most crucial yet undervalued things, good sleep, contributes to your beauty.
When it comes to acting, wearing makeup is standard practice. But Shraddha doesn't particularly like that aspect of the industry. She admitted in an interview with Indian Express that she relishes the few occasions when she can skip cosmetics.
She enjoys her profession and believes that one of the best ways to reduce stress is to state that she is busy at work. In fact, she has more stress when she is not working.
Shraddha enjoys spending as much time as she can with her dog, Shyloh Babu.
As a stress-reliever, she also likes to clean up the house, including her room.
She has been outspoken about her commitment to environmental preservation. In an effort to persuade the government to change its stance, she participated in demonstrations regarding the Aarey Forests.
She enjoys drinking tea. She consumes tea with an obsession.
Rani is Shraddha Kapoor's pet name.
Beautiful singer Shraddha Kapoor is talented. In her films, she has sung 8 songs.
Sea life is Shraddha Kapoor's passion. She likes watching the ocean.
Social Media
Frequently Asked Questions