Raima Sen Biography, Age, Net Worth, Interesting Facts, Boyfriend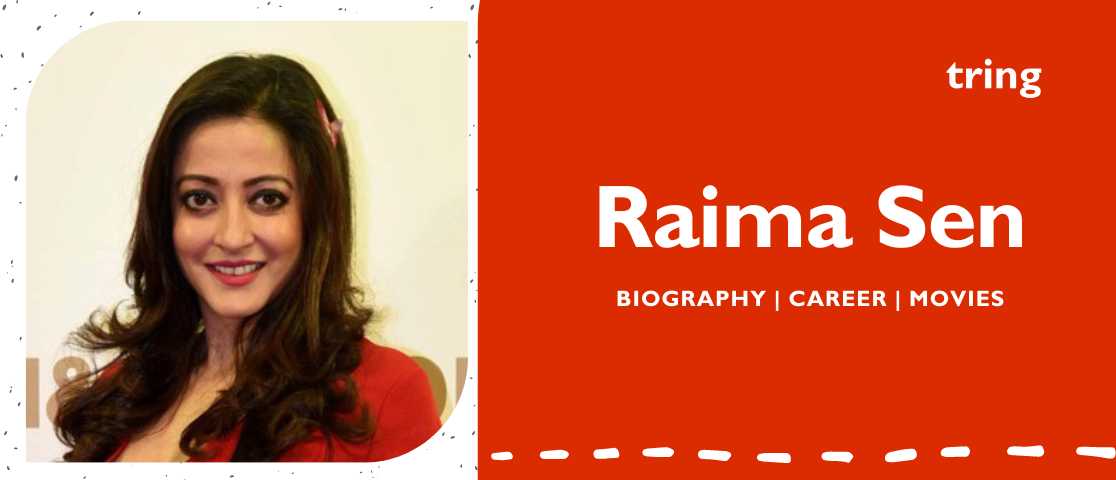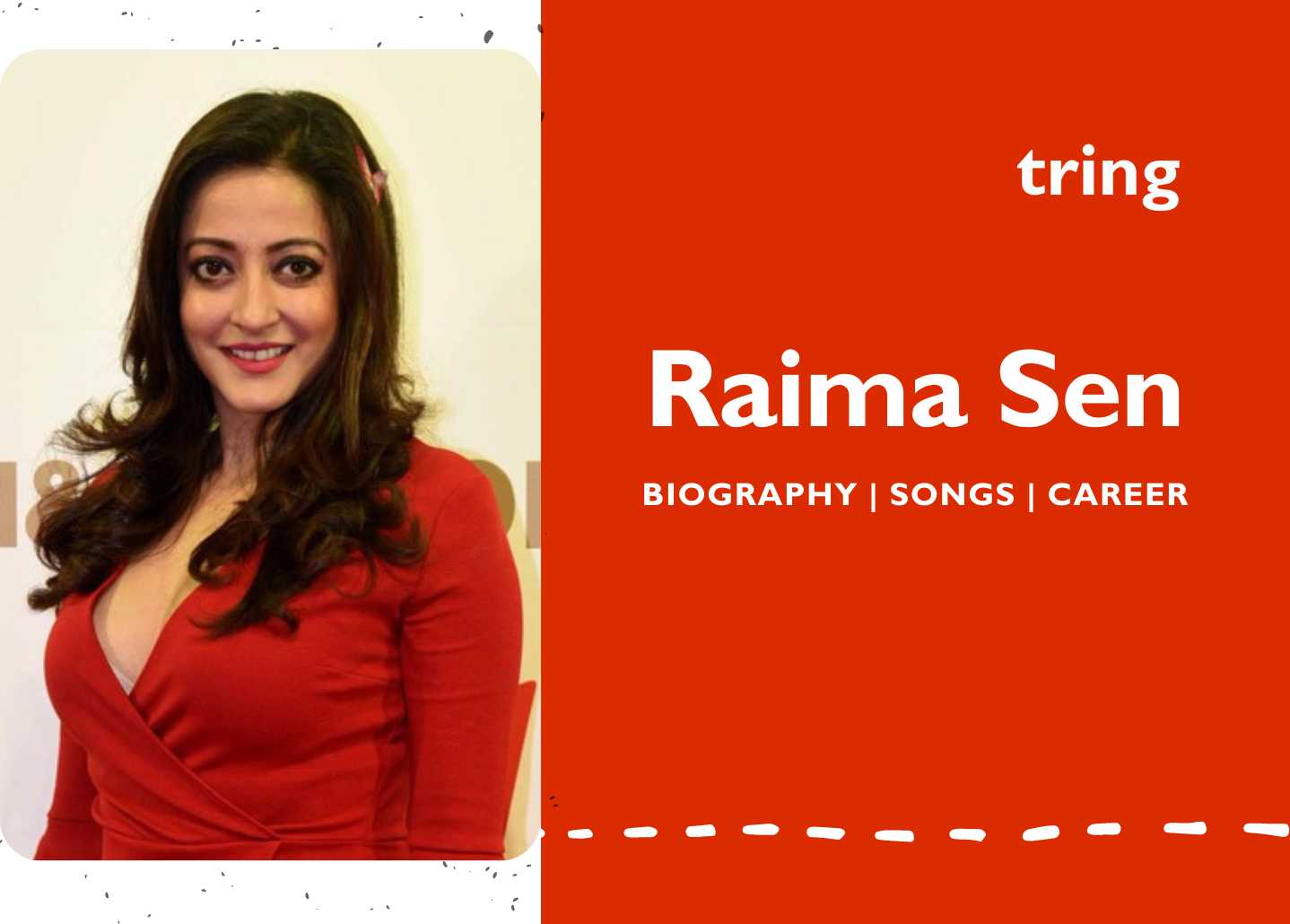 Biography
Indian actress Raima Sen, who was born on November 7, 1979, as Raima Dev Varma, is well-known for her roles in Bengali and Hindi movies.She is best known for Tarikh (2005), Nishijapon (2005), and 22 Shey Shraban (2011). (2018).

Age & Zodiac
Raima Sen was born on 7 November 1979, she is 42 years old as of 2023. Her zodiac sign according to Indian astrology is Scorpio.

Family
Raima Sen, the granddaughter of the actress Suchitra Sen, known as the Mahanayika of Bengali Cinema, was born on November 7, 1979, in Bombay (now Mumbai), India. Her parents are Moon Moon Sen and Bharat Dev Varma.

The Bollywood industry also includes her sister Riya Sen. The royal dynasty of Tripura includes their father, Bharat Dev Varma. Ila Devi, her paternal grandmother, was the princess of Cooch Behar, and Gayatri Devi, her younger sister, was the Maharani of Jaipur.

Indira, her paternal great-grandmother, was Maharaja Sayajirao Gaekwad III of Baroda's lone child.Adinath Sen, the great-grandfather of Raima's mother, was a well-known businessman in Kolkata, and his son Dinanath Sen, a descendant of the late Union Law Minister Ashoke Kumar Sen, served as the Maharaja of Tripura's Diwan or Minister. Although their official documents list the surname Dev Varma, the sisters are given credit on-screen using their mother's maiden name.

Relationships
In 2006, Raima Sen acknowledged that she briefly dated Kalikesh Narayan Singh Deo, an elected official from the state of Odisha, in the years 2006 to 2007.She was also once rumored to be in a relationship with her best-friend, Varun Thapar (businessman). Later she was in a relationship with Kunal Kapoor, for a while and came in a relationship with, Kalikesh Narayan.
Struggles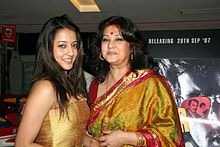 There was undoubtedly a lot of pressure on Raima Sen because she comes from a family of successful performers. The actress recently talked openly about the challenges she faced as an industry star kid.

The actress revealed to ETimes that when she first began her profession, there were high expectations placed on her. Raima is the granddaughter of Suchitra Sen and the daughter of Moon Moon Sen. Riya Sen, Raima's sister, is also an actor. Star kids, according to Raima, struggled to break into the business since so many people looked down on them. Newcomers were not need to carry the same type of baggage as celebrity kids do. They had previously assessed and evaluated me. They anticipated that I would be a savant, claimed Raima.Raima talked openly about the challenges she encountered in the early stages of her profession.

She admitted that she had also been thrown out of a couple films. However, she claimed that because she was able to learn a lot from them and attributes them with making her stronger, she now views them as blessings. The actress claimed that despite not receiving any official instruction in acting, she was nevertheless able to gain a lot of knowledge through real-world situations.
Career
Sen made her acting debut in the critically acclaimed[by whom?] hit movie Godmother, however her supporting role may have been overshadowed by Shabana Azmi's portrayal of the lead. She later played Raveena Tandon's daughter in the movie Daman, where her brief performance was praised.

She had her breakout performance in Rituparno Ghosh's movie Chokher Bali. After a few more forgettable films, she had a hit in 2005 with Parineeta, in which she portrayed the playmate of the movie's protagonist, Vidya Balan, a debutante.

Her subsequent successes include the action thriller Dus and the Bengali movie Antar Mahal.She had an appearance in the 2006 movie The Bong Connection (co-starring Shayan Munshi). She collaborated with Abhay Deol on the suspense film Manorama Six Feet Beneath in 2007. With Parambrata Chatterjee, she acted in the popular Bengali movie Baishe Srabon in 2011.

Top 5 films by Raima
Chokher Bali (2003)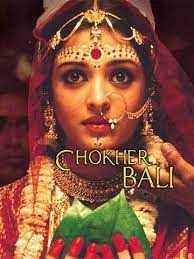 Raima Sen's breakthrough film, directed by Rituparno Ghosh, is an adaptation of Rabindranath Tagore's novel of the same name. The film is a complex exploration of love, jealousy, and social norms, and Raima gives a nuanced and powerful performance as the protagonist, Binodini.

Parineeta (2005)
In this romantic drama, directed by Pradeep Sarkar, Raima Sen plays the role of Gayatri, the best friend of the film's female protagonist, Lalita (Vidya Balan). Raima's understated performance is a perfect complement to Vidya's fiery one, and the chemistry between the two actresses is a highlight of the film.

The Japanese Wife (2010)
This poignant romantic drama, directed by Aparna Sen, tells the story of a young man and woman who fall in love through letters despite never having met in person. Raima Sen plays the woman, Miyage, and gives a heartfelt and subtle performance that helps to make the film's emotional impact all the more powerful.

Baishe Srabon (2011)
Raima Sen delivers a memorable performance in this Bengali thriller, directed by Srijit Mukherji. She plays the role of Amrita, a journalist who gets caught up in the investigation of a series of gruesome murders. Raima's strong screen presence and nuanced acting make her character one of the film's most interesting.

Hrid Majharey (2014)
In this Bengali adaptation of Shakespeare's Midsummer Night's Dream, directed by Ranjan Ghosh, Raima Sen plays the role of Titli, a free-spirited young woman who falls in love with a shy and introverted musician. Raima's natural charm and charisma make her an ideal fit for the role, and she gives a standout performance in an ensemble cast.

Career Timeline
Networth
The website superstarsbio.com estimates Raima Sen's net worth at around Rs 74 crore ($10 million). The income from Raima Sen's appearances in films, web series, and brand endorsements is uncertain. She has additionally graced the covers of other magazines.

Interesting facts about Raina
Suchitra Sen, Raima's grandmother, was a well-known actress in her day. Her mother was an actress as well. Riya Sen, her sister, is an actress and model in Bollywood.
According to legend, Sen also resembles her grandma.
Chokher Bali, a film by Rituparno Ghosh, gave her her big break.
Raima stated that she enjoys the rapid pace of life in Mumbai in an interview.
Profile Summary
Social Media
Frequently Asked Questions