BIOGRAPHY
Irrfan Khan, often known as Irrfan, was an Indian actor who appeared in both Indian and British, and American films. He. One of the best actors in Indian cinema, according to the media and Fans. Irrfan Khan Birth Place was in Tonk, Rajasthan and he was born to a Muslim Family. Irrfan Khan was born on January 7 In the year 1967. Unfortunately, Irrfan Khan died on April 29, 2020, due to Complications of Cancer which lead to a Colon Infection. Irrfan Khan Died in Kokilaben Dhirubhai Ambani Hospital.
Irfan Khan's Zodiac Sign was Capricorn. Before enrolling in the National School of Drama (NSD) in New Delhi in 1984 to pursue acting, Irrfan Khan finished his MA in Jaipur. With the widely praised comedy-drama Hindi Medium (2017), which became a sleeper hit in India and China and is among the highest-grossing Indian movies of all time, he had his highest-grossing Hindi release to date. He received praise for his performance and won several awards, including the Filmfare Award for Best Actor. He received the Padma Shri, India's fourth-highest civilian honor, in 2011. Irrfan Khan was defined as "a prominent and captivating performer in Hindi and English-language movies whose tireless career was an extraordinarily vital bridge between South Asian and Hollywood cinema" by Peter Bradshaw of The Guardian.
EARLY LIFE
Sahabzade Irfan Ali Khan was born on January 7, 1967, into a Pashto-speaking Muslim family in Jaipur, Rajasthan (NW India). Irrfan Khan's Mother, Begum Khan, came from the Tonk Hakim family, and his father Yaseen Ali Khan was a tire dealer from the Khajuriya village not far from the Tonk district.
The name Khan, which means "king" or "great leader," is derived from Turkish and Mongol languages. Irfan was an accomplished cricketer. He was chosen for the CK Nayudu Tournament when he was in his early 20s (a stepping stone to First-Class cricket). Irrfan Khan developed an interest in acting thanks to the influence of his maternal uncle, a theatre performer in Jodhpur. Khan met well-known theatre performers in Jaipur and performed on stage there multiple times. Due to a lack of cash, he was unable to attend the competition, so he chose to concentrate on acting. In 1984, he visited the house of Rajesh Khanna, the actor who served as his acting role model, while working as an air conditioner repairman in Mumbai during his early years.
FAMILY BACKGROUND
Irrfan Khan married Sutapa Sikdar, an NSD graduate and writer, on February 23, 1995. Babil and Ayan are their two sons.
He altered the spelling of his first name from "Irfan" to "Irrfan" in 2012 because, according to him, he preferred the way the extra "r" sounded. Later, he eliminated the "Khan" from his name because, according to an interview in 2016, he wanted his accomplishments to define him rather than his family.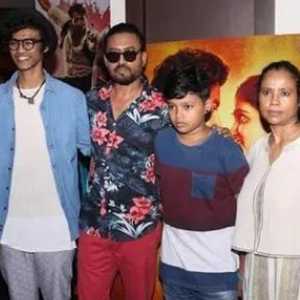 IRRFAN KHAN'S CAREER
Soon after completing his degree from NSD in 1987, Khan made his acting debut in Salaam Bombay! by Mira Nair, where he was given a supporting role. His scenes, though, were deleted from the final version. He portrayed Lenin in the Doordarshan teleplay Laal Ghaas Par Neele Ghode, which was adapted from a Mikhail Shatrov play that Uday Prakash translated. He was then chosen to play the serial Darr's main adversary, a crazy killer. In the Ali Sardar Jafri-produced film Kahkashan, he also portrayed the well-known revolutionary, Urdu poet, and Marxist political leader from India, Makhdoom Mohiuddin.
He received the lead role in The Warrior, a historical drama directed by Asif Kapadia and shot over the course of 11 weeks in Rajasthan and Himachal Pradesh. The Warrior made its debut in 2001 in international film festivals.
In 2005's Rog, he played the lead in his debut Bollywood film. Critics appreciated his portrayal, saying that "Irfaan's eyes scream more than his words" and that "every time he is in the frame, be it talking to his friend Manish or disputing with Suhel, he demonstrates his skill as an actor." Since then, he made appearances in a number of movies as a villain or in main roles. For his part in Haasil, he received the Filmfare Best Villain Award in 2004.
He made appearances in the blockbuster films Life in a Metro and The Namesake in 2007. One of the highlights of the latter was his connection with Konkana Sen, which also brought him the Filmfare Best Supporting Actor Award.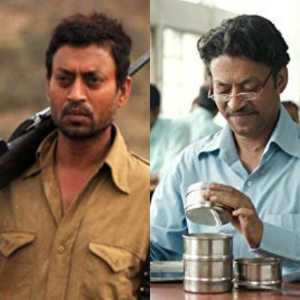 FAME FROM INTERNATIONAL APPEARANCE
In the 2008 movie Slumdog Millionaire, Khan portrayed a police inspector, for which he and the cast were recognized with a Screen Actors Guild Award for Outstanding Performance by a Cast in a Motion Picture.
In the 2012 film The Amazing Spider-Man, Khan portrayed Dr. Rajit Ratha. He portrayed Piscine "Pi" Molitor Patel as an adult in Ang Lee's Life of Pi movie, which was a critical and financial triumph all over the world. He received the National Film Award for Best Actor for his leading portrayal of the titular real-life athlete turned dacoit in Paan Singh Tomar (2012). He starred in The Lunchbox in 2013, which became his highest-grossing Hindi movie to date, and won the Grand Rail d'Or at the Cannes Film Festival in addition to receiving a BAFTA nomination.
He also made an appearance in the widely praised thriller Talvar the same year, and his acting there received applause. He co-starred with Aishwarya Rai in the critically acclaimed film Jazbaa in October 2015. He played Simon Masrani, the CEO of the company that owns Jurassic World, in the 2015 film Jurassic World. The 2016 adaptation of Dan Brown's Robert Langdon thriller Inferno starred him and Tom Hanks.
Khan had two film appearances in 2017, including Hindi Medium, a box office, and a commercial blockbuster. Khan received numerous honors for his portrayal of Raj Batra in Hindi Medium, including the Filmfare Award for Best Actor. His highest-grossing Hindi release, surpassing The Lunchbox, was Hindi Medium, a sleeper hit in China and India. Additionally, he appeared in No Bed of Roses (2017). At the global box office as of 2017, his movies had brought in $3.643 billion (or 237 billion).
With Dulquer Salmaan, Mithila Palkar, and Kriti Kharbanda, Khan starred in the 2018 film Karwan. The same year, he co-starred with Kirti Kulhari in the film Blackmail. 2018 saw the debut of his Hollywood flick Puzzle. Angrezi Medium, directed by Homi Adajania, was released on March 13, 2020, and it was Khan's last cinematic performance.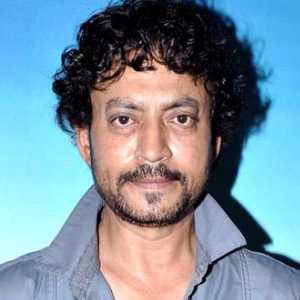 NET WORTH
The man doesn't require an introduction since his name is enough to convey who he is a serious actor who reinvented acting in Indian cinema. Irrfan Khan has a net worth of 360 Crore INR. He Monthly Earned above 1 crore.
His film work and brand endorsements account for the majority of his income. In addition to receiving acting pay, Irrfan Khan also receives a portion of the movie's profits. For brand endorsements, he accepts a significant quantity of money. Irrfan is one of the most versatile and gifted performers in the industry of cinema because of his many mainstream roles in Hollywood productions. Given the enormous profit and earnings. From Brand Endorsements, he earned around 4-5 Crores and had 110 Personal Investment. From Movies, His highest earned net worth was in the year 2019 which is 44 Crore INR.
IRRFAN'S SICKNESS AND DEATH
Khan made his neuroendocrine tumor diagnosis revealed in March 2018 via Twitter. He spent a year receiving treatment in the UK before flying back to India in February 2019.
On April 28, 2020, he was admitted to Kokilaben Dhirubhai Ambani Hospital in Mumbai, where he began treatment for a colon infection. He died due to the virus the next day. Just four days before in Jaipur, his mother Saeeda Begum, 93, had passed away.
Upon hearing of his passing, literary and film figures from all around the world posted condolences online. Khan's final rites were held before he was interred at the Versova Kabristan in Mumbai.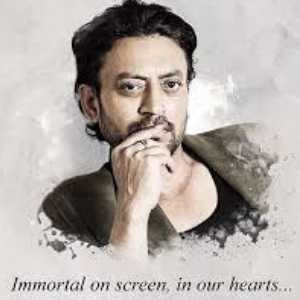 FILMOGRAPHY
Irrfan Khan is known to be one of the most popular Bollywood actors who is loved by his fans all around the world. Just such a classy man—right down to his fingernails. He was also very strong. Such strength in gentleness is a pretty uncommon combo. And that is he could accomplish so much with so little.
Irrfan Khan has starred in 72 movies. Here are some of his remarkable movies that we'll never forget:
LIFE IN A METRO(2007)
The movie focuses on nine different characters in six separate stories, each with its own challenges and difficulties, all taking place in the Metro. Actor Irrfan Khan played the role of Monty in this Movie. Monty, in his late 30s, is likewise eager to settle down. He runs into Shruti one day dressed like a potential groom. Despite Monty's great regard for Shruti, Shruti believes throughout their meeting that he is a complete flirt, and their meeting does not go well. After Shruti has broken up with another man, the two later cross paths again. And by spending time with each other, both fall for each other.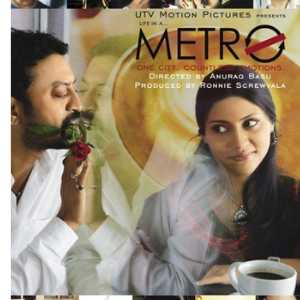 SLUMDOG MILLIONAIRE(2008)
The movie starts with flashbacks, with the origins of 18-year-old Jamal Malik (Dev Patel), who is participating in the Indian version of "Who Wants to Be a Millionaire," revealed. After their mother passes away, Jamal and his brother Salim become a part of a group of teenage thieves and live on Mumbai's streets. Salim enjoys living a life of crime, but Jamal makes do with menial employment before getting a chance to appear on a game show. Irrfan Khan played the role of a suspicious Police Officer in this movie.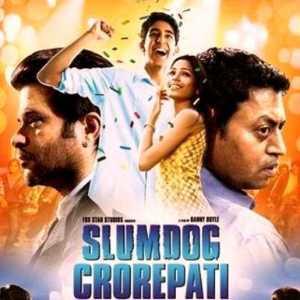 LUNCH BOX (2013)
It Describes Ila (Nimrat Kaur), a lonely housewife, who decides to attempt to add some spice to her boring marriage by making a special lunch for her uncaring husband. Unfortunately, the package is lost and ends up in the hands of the angry widower Saajan (Irrfan Khan). Saajan and Ila form an unusual friendship in which they are able to discuss their pleasures and sorrows without ever having met in person.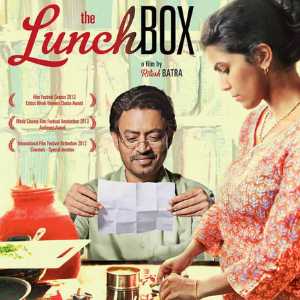 PIKU (2015)
It is a story of two different views and arguments over insignificant concerns, Piku, an architect, and her aging but negative father Bhaskor Banerjee become closer as a result of their road trip to Kolkata. Irrfan Khan played the role of Rana, an employed driver in this movie. Spending time together in the city allows Piku and Rana to become closer over time. Rana also gives her a piece of subtle advice not to sell the family home and helps Piku choose against selling the home after having a change of heart.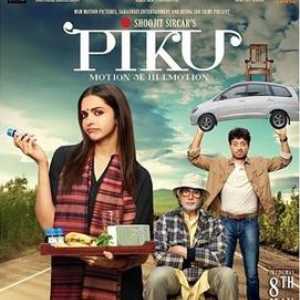 ANGREZI MEDIUM (2020)
Actor Irrfan Khan played the role of Champak Bhansal who is a modest mithai shop owner and single parent who plan to fulfill his daughter's wish to attend university in London. However, a series of mishaps send him and his family on a brand-new mission, which strengthens their friendships and relationships.