Mahesh Manjrekar Age Director Biography Producer Screen Writer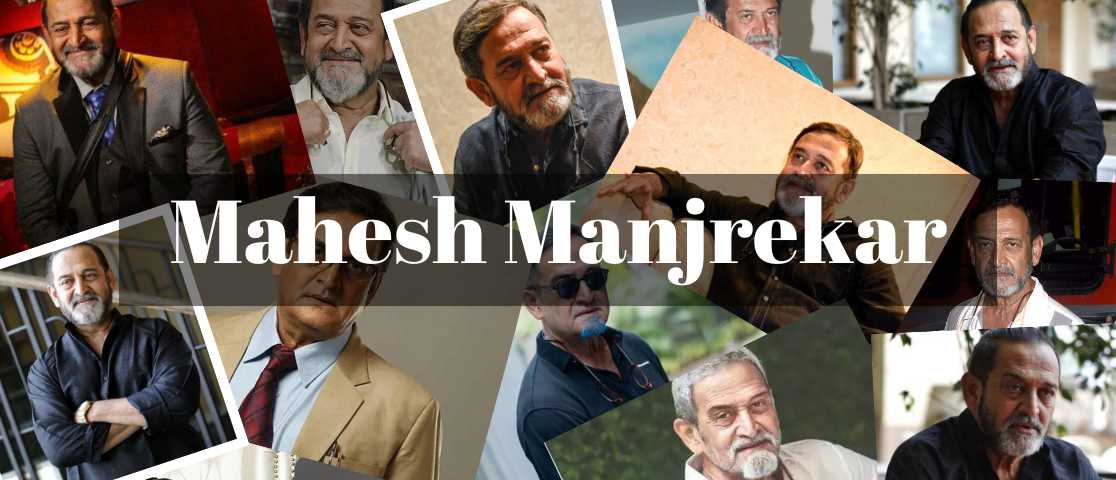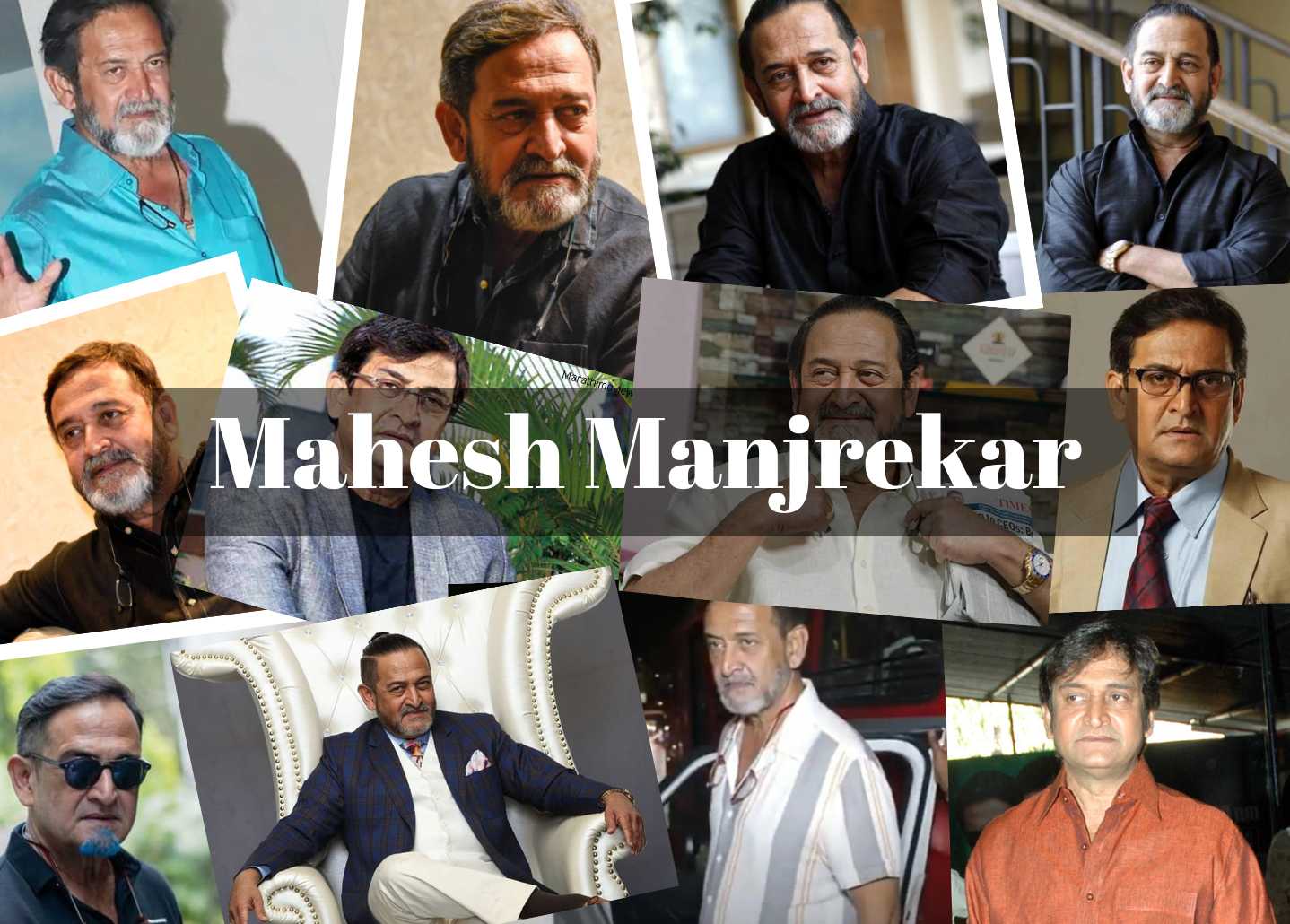 Mahesh Manjrekar's Biography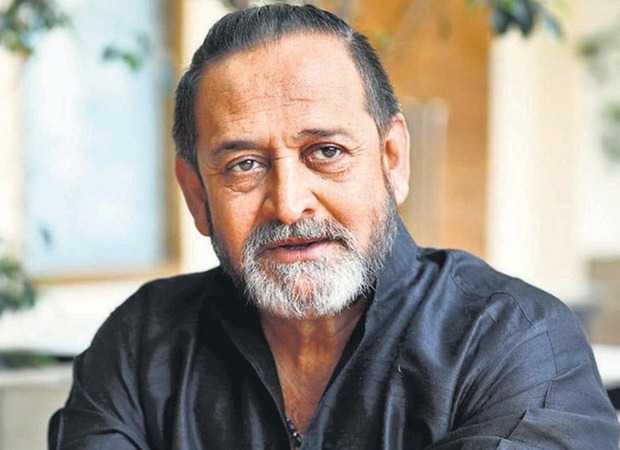 Indian actor, director, screenwriter, and producer Mahesh Vaman Manjrekar usually works in Hindi cinema, but he also directs Marathi, Telugu, and Bhojpuri films. He is credited with directing the critically acclaimed movie Viruddh... Family Comes First (2000), Astitva (2000), and Vaastav: The Reality (1999).

He has two Star Screen Awards and a National Film Award for Best Marathi Feature Film for Astitva. He has served as the Bigg Boss Marathi reality show's host since 2018. He became much more interested in the performing industry after graduating. He was drawn to the film industry by his passion and zeal for performing, where he found widespread popularity and won many people's hearts.
Mahesh Manjrekar's Age
Mahesh Manjrekar was born on August 16, 1958, in Mumbai, Maharashtra. He was brought up in a Marathi Karhade Brahmin family. Mahesh's zodiac sign is Leo. Mahesh's hobbies are dancing and writing.
Mahesh Manjrekar's Family
Mahesh's sister is Devyani Manjrekar, and he also has a brother, Shailesh Manjrekar. In addition, Amitabh Bachan, Sanjay Dutt, and other outstanding actors were collaborators with Mahesh Manjrekar.

The clearest illustration of his exceptional performance comes from Kaante in 2002. He also acted in two of the films he directed, Deha (2007) and Okkadunnadu (2007), both in Telugu.
Mahesh Manjrekar's Education
Mahesh Manjrekar did his schooling at Don Bosco High School in Mumbai. Later, he enrolled at the University of Mumbai to finish his degree. From a young age, he tended to act. Mahesh started acting in plays when he was still in college.
Mahesh Manjrekar's Struggle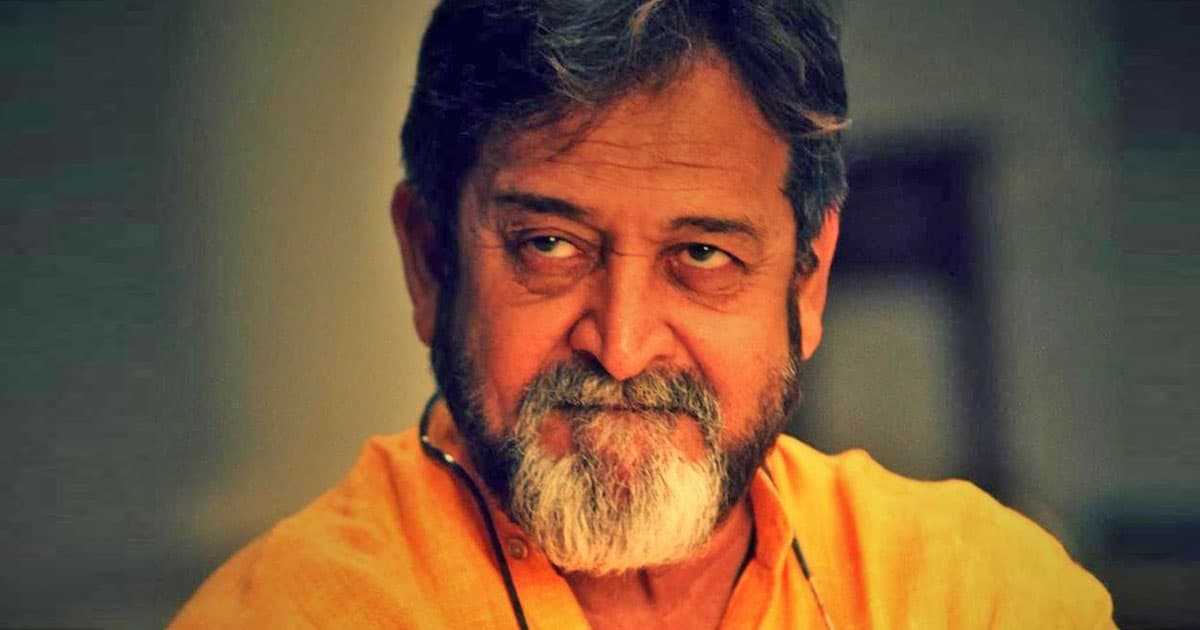 The actor-director admits that he discovered that what initially appeared to be a benign disease was bladder cancer while filming Antim: The Final Truth. For Mahesh Manjrekar, what first appeared to be a benign disease turned out to be bladder cancer. The actor-director also had surgery in August to have his malignant cells removed.

He says I had treatment for my overactive bladder for an additional 1.5 years. But I started bleeding one day while we were filming Antim: The Final Truth. I had to go get it checked as a result. It turned out that I had cancer all along. If I had started my cancer treatment 1.5 years earlier, I might have been able to save my bladder.

While Antim: The Final Truth was being filmed, Majrekar had four rounds of chemotherapy for three months. Salman Khan (the actor) insisted that I receive the therapy abroad, but I put my faith in our local medical professionals. I figured I might as well continue the movie because the chemo hadn't affected me. In any case, I required three months to recover after the procedure, he adds.

But he decided to keep his medical suffering a secret from the public. The 63-year-old claims I told everyone around me not to talk about it when discussing it. I didn't want to make a big deal out of it because so many people get cancer. It may have also appeared that I'm requesting sympathy.
Mahesh Manjrekar's Marriage
Mahesh Manjrekar began dating Deepa Mehta, a costume designer when they first met in college. Following a short period of dating, the couple wed. After a few years of marriage, the couple split up. They have a daughter named Ashwami Manjrekar, who is a film producer and chef, and a son named Satya Manjrekar, who is an actor.

Medha Manjrekar is the second wife of Mahesh Manjrekar. Saiee Manjrekar, an actress, who is the couple's daughter, and Gauri Ingawale, an actress who is Medha's stepdaughter from her first marriage, are the couple's blessings.
Mahesh Manjrekar's Career
Mahesh Manjrekar Movie: Vaastav (1999)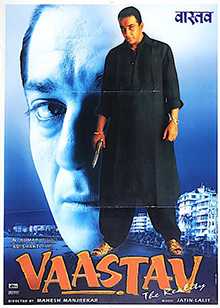 The 1999 Hindi-language action movie Vaastav: The Reality, starring Sanjay Dutt, Namrata Shirodkar, and Sanjay Narvekar, was written and directed by Mahesh Manjrekar. In supporting roles, it has Mohnish Behl, Paresh Rawal, Reema Lagoo, and Shivaji Satam. The movie premiered on October 7, 1999. It earned excellent reviews from critics and viewers, and it was immensely popular both in India and abroad.

It garnered numerous awards, nominations, and triumphs. It received nominations for the Best Picture, Best Director, and Best Actor categories at the Filmfare Awards. Sanjay Dutt, who was single-handedly cited by critics as having one of the most memorable on-screen personas in Indian cinema, earned his first best actor award at Filmfare out of his four career nominations. It has developed into a cult classic over time.
Mahesh Manjrekar Movie: Musafir (2004)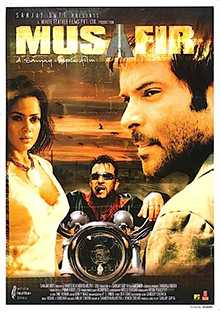 Anil Kapoor, Aditya Pancholi, Sameera Reddy, Sanjay Dutt, and Koena Mitra are the main characters in Sanjay Gupta's 2004 Indian Hindi-language neo-noir action thriller movie titled Musafir. The movie also marks Koena Mitra's screen debut. A kissing sequence between Kapoor and Reddy was among the sensual scenes that caused controversy in the movie.

The movie had 80% to 100% occupancy rates at the box office when it originally debuted, but by the end of its first week of release, attendance had drastically decreased. The Hindi movie ranked sixth in terms of revenue for the year. The movie is a remake of the 1997 film U-Turn, which was released in 1997.

Vishal-Shekhar wrote the soundtrack for the movie. Ishq Kabhi Kario Na, the only song by Anand Raj Anand, was composed. The CD contains four remixes of Kaante's original songs. The lyrics were written by Dev Kohli, Kumaar, Vishal Dadlani, and Milap Zaveri. Both the audience and the critics praised the music for being unique and experimental.

The techno and trance sounds were widely utilized in Vishal's compositions, and Shekhar's, and the album was split into two CDs called Club and Longue. The young people loved songs like Ishq Kabhi Kario Na, Saaki, and Door Se Paas.
Mahesh Manjrekar Movie: Okkadunnadu (2007)
Chandra Sekhar Yeleti directed the action-thriller movie Okkadunnadu in 2007 in India's Telugu language. Mahesh Manjrekar plays the antagonist in the movie, which also stars Gopichand and Neha Jhulka. The film was made by Cherry under the auspices of Clap Productions, with the soundtrack being composed by M. M. Keeravani.

On March 3, 2007, the movie had its theatrical debut. It was a box office hit and earned favorable reviews from reviewers. Cherry, an executive producer of popular movies like Chatrapati and Vikramarkudu, produced the movie. The movie features two songs that Krishna Vamsi choreographed. The film in question is Neha Jhulka first.
Mahesh Manjrekar Movie: Wanted (2009)
Prabhu Deva's 2009 action thriller film Wanted is an Indian production in Hindi. Salman Khan, Prakash Raj, and Ayesha Takia star in the remake of the 2006 Telugu film Pokiri, which also starred Mahesh Babu. Vinod Khanna, Mahesh Manjrekar, and Inder Kumar play supporting roles. In the movie, Prabhu Deva, Govinda, and Anil Kapoor all make cameos.

While Dilip Deo edited the movie, Nirav Shah and Sethu Sriram were in charge of the photography. Sajid-Wajid composed the soundtrack, and Salim-Sulaiman was in charge of the background music score. The majority of the film was filmed in Mumbai; however, the songs were filmed in Australia and other international locations.

The story, which is set in Mumbai, centers on a neighborhood goon whose deadly instincts attract the attention of a wanted don in addition to his girlfriend's disdain and the animosity of a corrupt police officer. The movie opened in theaters on September 18, 2009, to largely mixed-to-positive reviews.

Audience members and critics praised the director and the use of cliches while criticizing the performances (especially those of Khan, Raj, and Manjrekar). It was one of the most financially successful films of 2009 when the picture made an estimated 118 crore rupees ($15 million). Three IIFA nominations and one Filmfare Award were given to the movie.
Mahesh Manjrekar Movie: Bodyguard (2011)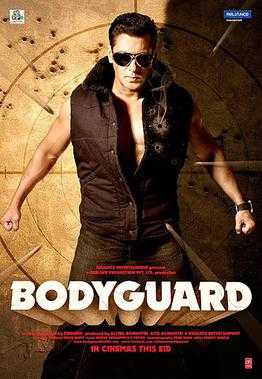 The 2011 Hindi-language romantic action movie Bodyguard was directed by Siddique and written by him, J.P. Chowksey, Kiran Kotrial, and Aloke Upadhyaya. The movie, which stars Salman Khan and Kareena Kapoor alongside Raj Babbar, Mahesh Manjrekar, and Hazel Keech in supporting roles, is a remake of the 2010 Malayalam film of the same name, which was directed by Siddique. In the movie, Divya Rana's (Kapoor) bodyguard, Lovely Singh (Khan), is paid to follow her, and while doing so, he falls in love with Chhaya, Divya's fictitious alter ego.

Upon release, the movie shattered a lot of records. It quickly set a record for the highest opening day take in a Hindi film within the first day of release. With its first-week gross of $1.03 billion ($1.8 billion or US$23 million in 2020), the movie broke yet another box office record, becoming the highest-grossing Bollywood film up to that point. With a worldwide gross of 2.34 billion, or 4.1 billion, or 51 million in US dollars in 2020, the movie was a huge commercial success.
Mahesh Manjrekar Movie: Once Upon a Time in Mumbai Dobaara! (2013)
The 2013 Indian gangster movie Once Upon a Time in Mumbai Dobaara!, which was produced by Ekta and Shobha Kapoor and directed by Milan Luthria, is in the Hindi language. Akshay Kumar, Imran Khan, and Sonakshi Sinha star in the Once Upon a Time in Mumbaai sequel, which also features Sonali Bendre in a cameo role. Due to Ekta's faith in numerology and astrology, the title of the movie is a deliberate misreading of Once upon a time in Mumbai Dobaara.

On August 15, 2013, the day before India's Independence Day, the movie was released across the globe. Later scheduling was made to prevent conflict with Shah Rukh Khan's August 9 premiere of Chennai Express. Despite earning 917 million against an 850 million dollar budget, Once Upon a Time in Mumbai Dobaara! failed to meet expectations at the box office and earned mixed to unfavorable reviews from critics.
Mahesh Manjrekar Movie: Bajirao Mastani (2015)
Sanjay Leela Bhansali is the director of the 2015 Indian epic historical romance film Bajirao Mastani. He also co-produced the movie with Eros International and wrote the soundtrack. In addition to Tanvi Azmi, Vaibhav Tatwawaadi, Milind Soman, Mahesh Manjrekar, and Priyanka Chopra, the movie also stars Ranveer Singh, Deepika Padukone, and Priyanka Chopra in supporting roles.

The Maratha Peshwa Bajirao I (1700–1740 AD) and his second wife, Mastani, are the subjects of the Marathi novel Rau by Nagnath S. Inamdar, which served as the basis for the film Bajirao Mastani.

The movie, which debuted on December 18, 2015, received plaudits for the cast performances, Bhansali's direction, and several technical accomplishments. The magnitude, grandeur, and attention to detail of Bajirao Mastani have also been praised.

Bajirao Mastani, a recipient of numerous honors, earned 7 National Film Awards, including Best Direction (Bhansali) and Best Supporting Actress (Azmi). At the 61st Filmfare Awards, the movie garnered a record-breaking 14 nominations, including Best Actress (Padukone) and Best Supporting Actress (Azmi), and it took home a record-breaking 9 prizes, including Best Film, Best Director (Bhansali), Best Actor (Singh), and Best Supporting Actress (Chopra). Singh received Best Actor - Male (Critics) at the Zee Cine Awards, while Padukone took home Best Actor - Female. It rose to the position of 29th-highest-grossing Indian film ever.
Mahesh Manjrekar Movie: Sanju (2018)
Sanju is a 2018 Hindi-language biographical film produced, edited, and directed by Rajkumar Hirani. It was written by Hirani and Abhijat Joshi. Under the production companies Rajkumar Hirani Films and Vinod Chopra Films, Vinod Chopra. The movie follows the life of Bollywood actor Sanjay Dutt, focusing on his drug addiction, his arrest for his alleged role in the 1993 Bombay bombings, his relationship with his father, his comeback to the industry, and the eventual dropping of all charges related to the Bombay bombings before his eventual release after serving his jail sentence. Along with an ensemble cast that includes Paresh Rawal, Vicky Kaushal, Manisha Koirala, Anushka Sharma, Sonam Kapoor Ahuja, Dia Mirza, and Jim Sarbh, Ranbir Kapoor plays the title role.

It had the largest opening weekend gross of any 2018 Indian release, and on its third day, it recorded the highest single-day Hindi film collection ever in India. Sanju became the highest-grossing Bollywood movie of 2018, the second-highest-grossing Hindi movie in India overall, and the 11th-highest-grossing Indian movie with a global gross of over 586.85 crores (US$73 million). At the 64th Filmfare Awards, it received seven nominations, winning Best Actor for Kapoor and Best Supporting Actor for Kaushal. It was also nominated for Best Film and Best Director.
Mahesh Manjrekar Movie: The White Tiger (2021)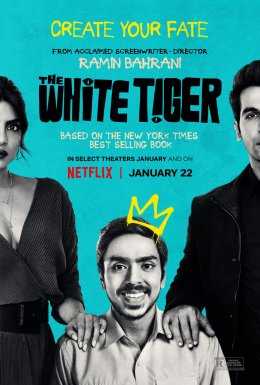 Ramin Bahrani wrote and directed the drama movie The White Tiger in 2021. Rajkummar Rao, Priyanka Chopra Jonas, and Adarsh Gourav are the movie's main actors. Chopra Jonas, Prem Akkaraju, and Ava DuVernay served as executive producers alongside Mukul Deora and Ramin Bahrani, who also produced the movie. Balram, who hails from an impoverished Indian town, uses his brains and guile to escape it in this adaptation of Aravind Adiga's 2008 novel of the same name.

The White Tiger, which was extensively filmed around Delhi from October to December 2019, had its world debut on January 6 in Las Vegas and was only shown in a few theaters in the United States on January 13. On January 22, 2021, it became available throughout the world on the Netflix streaming service. Critics gave The White Tiger favorable reviews, praising the film's directing, screenplay, and cast members' performances. The movie received a nomination for Best Adapted Screenplay at the 93rd Academy Awards.
Mahesh Manjrekar Movie: Sarkaru Vaari Paata (2022)
Parasuram wrote and directed the action drama movie Sarkaru Vaari Paata, which will be released in 2022 in the Telugu language of India. Mythri Movie Makers, 14 Reels Plus, and G are responsible for their production. with Samuthirakani, Keerthy Suresh, and Mahesh Babu as the main actors. After Mahi's daughter, Kalaavathi defrauds Mahi of her gaming debts, the confrontation between Mahi and Rajendranath, a financier and MP, is shown in the movie.

Sarkaru Vaari Paata's initial January 2022 release date was postponed as a result of the pandemic and production holdups. On May 12, 2022, it was finally released in theaters to mixed reviews from critics. The movie, which cost 60 crores to produce, ended up earning 180 crores globally, making it one of the highest-grossing Telugu movies of 2022.
Mahesh Manjrekar's Upcoming Movie
Swatantara Veer Savarkar
Mahesh Manjrekar is the director of the Bollywood drama Swatantra Veer Savarkar. The title role of Swatantra Veer Savarkar is portrayed by Randeep Hooda. Sandeep Singh and Anand Pandit will produce the film.
Vedat Marathe Veer Daudle Saat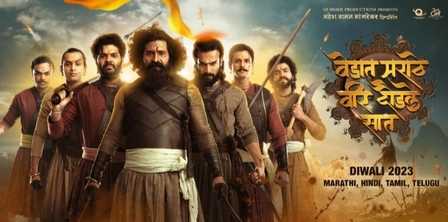 A forthcoming period drama movie in the Marathi language, Vedat Marathe Veer Daudle Saat, will be directed by Mahesh Manjrekar and produced by Vaseem Qureshi under the Qureshi Productions label. As the seven valiant Marathas, the movie stars Pravin Tarde, Satya Manjrekar, Hardeek Joshi, Vishal Nikam, Jai Dudhane, Utkasha Shinde, and Virat Madke.

Akshay Kumar plays Chhatrapati Shivaji Maharaj. On Diwali 2023, a theatrical release is planned. To realize the dream of Swaraj in 1674, seven Maratha warriors of the Maratha Empire displayed exceptional bravery, as depicted in the inspirational story Vedat Maratha Veer Daudle Saat.
Taaza Khabar
Abbas Dalal and Hussain Dalal wrote the fantasy comedy thriller miniseries Taaza Khabar, which Himank Gaur directed. Bhuvan Bam, Shriya Pilgaonkar, J. D. Chakravarthy, Deven Bhojani, Prathamesh Parab, Nitya Mathur, and Shilpa Shukla are among the actors who appear in it.

Youtuber Bhuvan Bam's OTT debut is the web series. Based on the cliffhanger left at the end, a second season might already be in the works.

The protagonist of Taaza Khabar is Vasant Vasya Gawade, a sanitation worker who discovers magic abilities and gives everyone around him curls.
Mahesh Manjrekar's Career Timeline
Mahesh Manjrekar's As A Film Credits
Mahesh Manjrekar's Controversy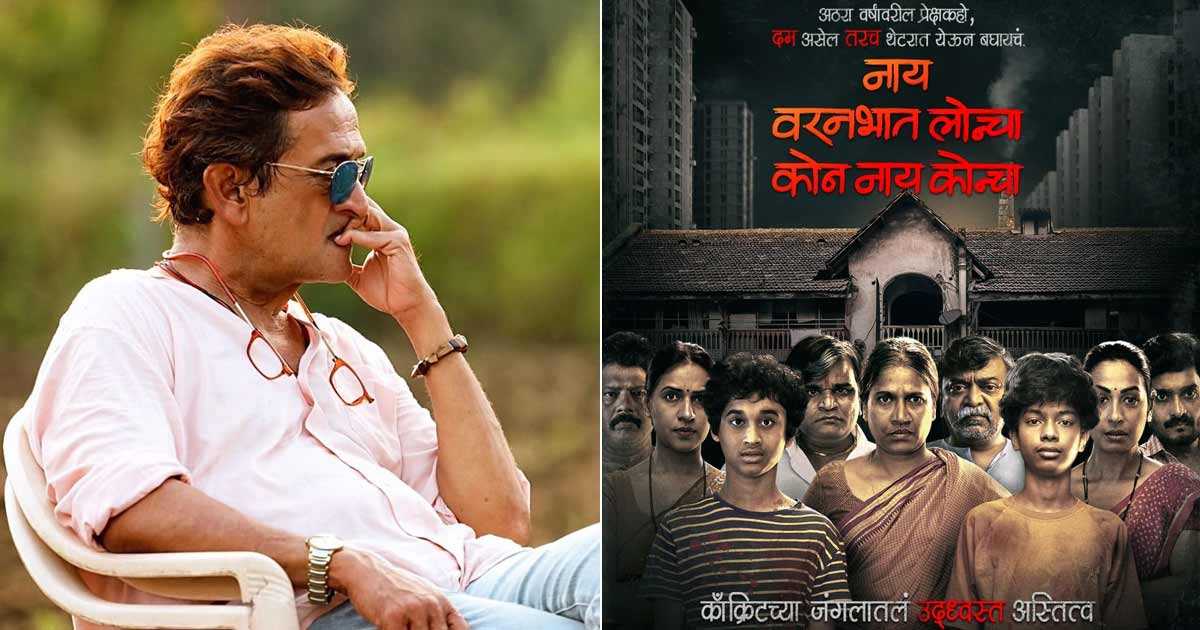 In connection with his Marathi film Nay Varan bhat Loncha Kon Nay Koncha, actor and filmmaker Mahesh Manjrekar is facing legal trouble. Recently, the movie has been making headlines. Presenting women and children in a derogatory manner in his Marathi film, the filmmaker became mired in controversy. The most recent development is that a lawsuit has been filed against the director for allegedly using children as props.

According to the most reliable sources, the director has been charged with violating IPC Sections 292, and 34, POCSO Section 14, and IT Sections 67, and 67B. A POCSO (Protection of Children from Sexual Offenses) court has mandated an investigation into the situation.

Mahesh Manjrekar continued by saying that he never intended to portray women negatively or to tease the audience. I've never tried, he had continued (to sensationalize). In all my life, I've never done it. Why should I feel the need (for it) now when I've already made more than 25 films? Back in the day, I enjoyed this tale. Since it was written by a journalist, I thought a movie should be created about it.
Mahesh Manjrekar's Net Worth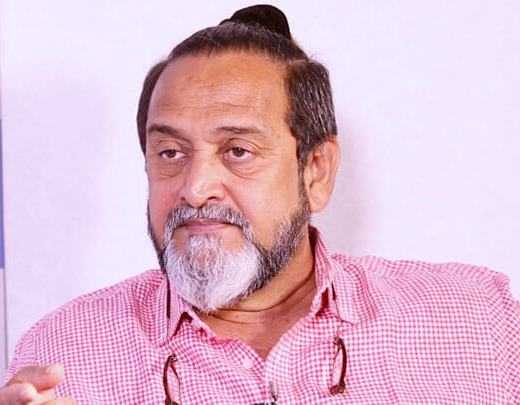 Mahesh Manjrekar is a well-known actor, screenwriter, director, and producer from India. He achieved fame by playing Raj Yadav/Baali in the Bollywood film Dante. He has spent two fruitful and lengthy decades working in the theatrical and cinema industries. He has acted in many movies, frequently playing the bad guy. In 1992, Mahesh made his acting debut in the Marathi movie Jeeva Sakha.

In this movie, he portrayed Inspector Jamdade. Vaastav: The Reality served as his Bollywood debut, and he went on to star in numerous other Hindi films, such as Plan, Zinda, and Dus Kahaniyaan, to mention a few. The actor has won multiple awards and is well-known for his work in films. Mahesh Manjrekar's estimated net worth is $5 million.
Mahesh Manjrekar's Awards
FOI Online Awards Mard Ko Dard Nahin Hota in 2019 Actor
National Film Awards, India Best Regional Film (Marathi) Astitva in 2001
Screen Awards, IN Best Story Astitva in 2001
Screen Awards, IN Special Jury Award in Astitva, Nidaan in 2001
Stardust Awards, India Best Supporting Actor Kaante in 2003
13 Unknown facts about Mahesh Manjrekar
Mahesh Manjrekar is often spotted drinking alcohol on various occasions.
Mahesh revealed that Salman Khan was his only friend in Bollywood.
Mahesh loves to play cricket.
Mahesh has had a lifelong passion for acting.
When he was a college student, he joined theatre.
Mahesh acting career began in 1984 with the Marathi drama Aflatoon. The crowd enjoyed his performance in the play.
In 1992, he made his acting debut in the Marathi movie Jeeva Sakha, in which he played Inspector Jamdade.
Mahesh took part in Season 1 of the dance reality competition Jhalak Dikhhla Jaa in 2006, finishing as the second runner-up.
Mahesh also appeared in the Oscar-winning Slumdog Millionaire movie (2008).
Mahesh made a brief appearance in the Bollywood movie Sanju.
Manjrekar also appeared in the Netflix original series Selection Day, in which he portrayed Tommy sir, a cricket coach.
Over the course of his 20-year career, Manjrekar has appeared in about 75 films as an actor and about 25 films as a writer or director.
Sanju was a commercial triumph, but Mahesh felt it fell short as a biography. He claimed that if he had been the one in charge, he would have taken a different course of action.
Mahesh Manjrekar's Profile Summary
Social Media
Frequently Asked Questions