Sonali Bendre Biography Cancer Struggle Movies Age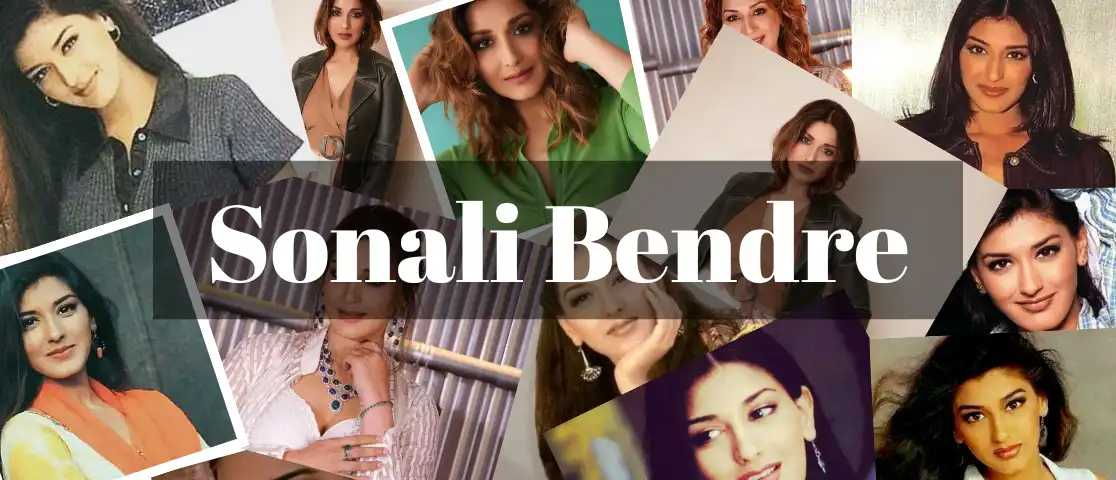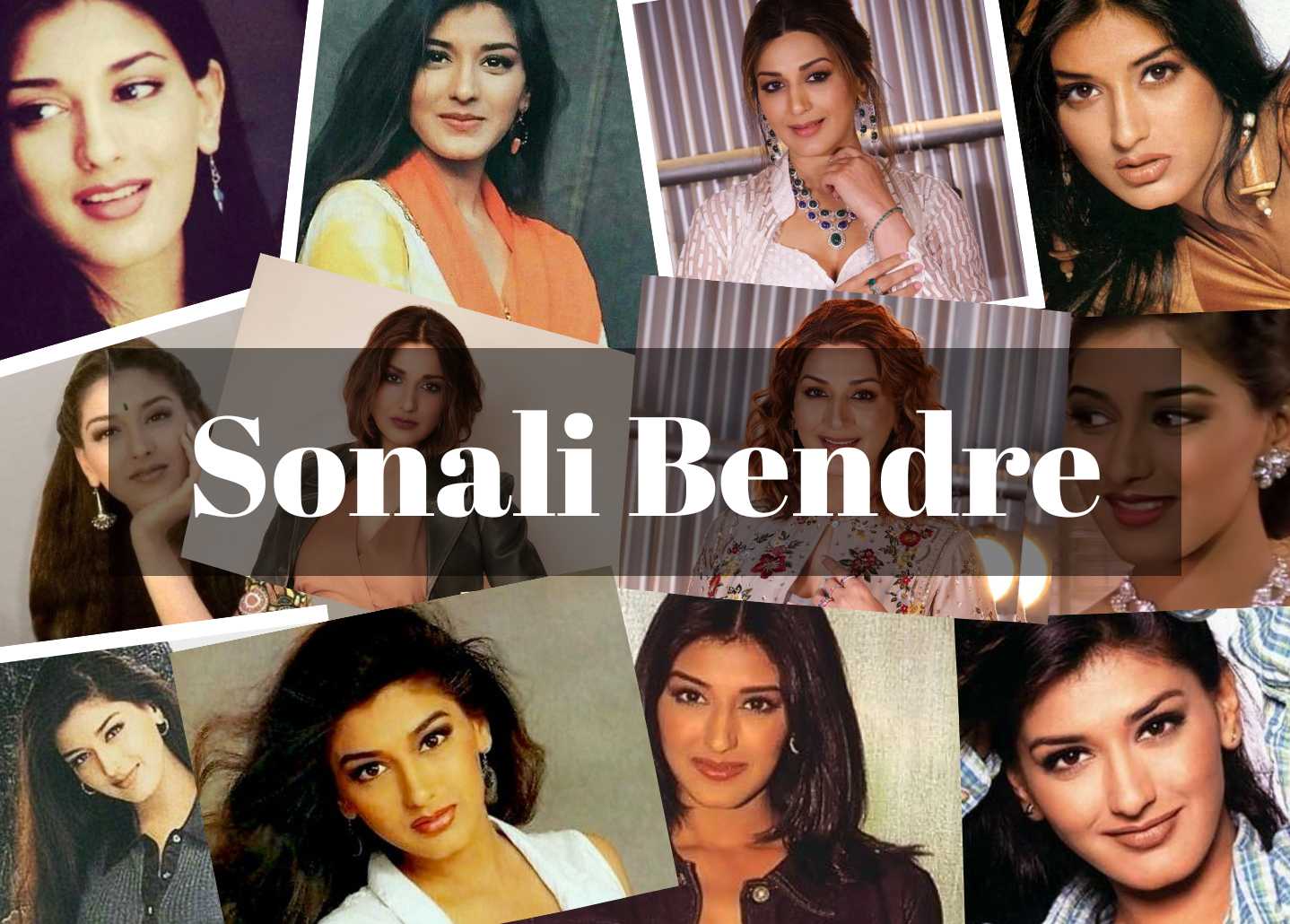 Biography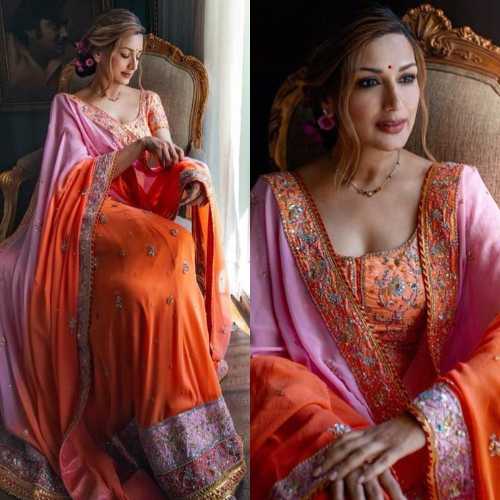 Sonali Bendre is a well-known Bollywood actress and one of India's most beautiful women overall. Sonali Bendre previously worked as a model. Sonali Bendre has appeared in movies in languages of Hindi, Tamil, Telugu, Kannada, and Marathi.
Sonali Bendre began her professional life as a model. She was then chosen for the 'Stardust Talent Search.' Sonali Bendre received an invitation to Mumbai where she received training from numerous renowned film fraternities. Sonali was born into a Marathi family from Maharashtra.

Sonali Bendre made a name for herself as a top Indian actress of the 1990s and is well known for her fashion choices. Before making her acting debut in 1994 with the movie Aag, Bendre worked as a model and appeared in a number of television commercials. The action-romance Diljale marked her first commercial success and career breakthrough (1996).

Age
Sonali Bendre was born in Mumbai on the 1st of January. She was born in the year 1975. As of 2023, Sonali Bendre's age is 47 years.

Family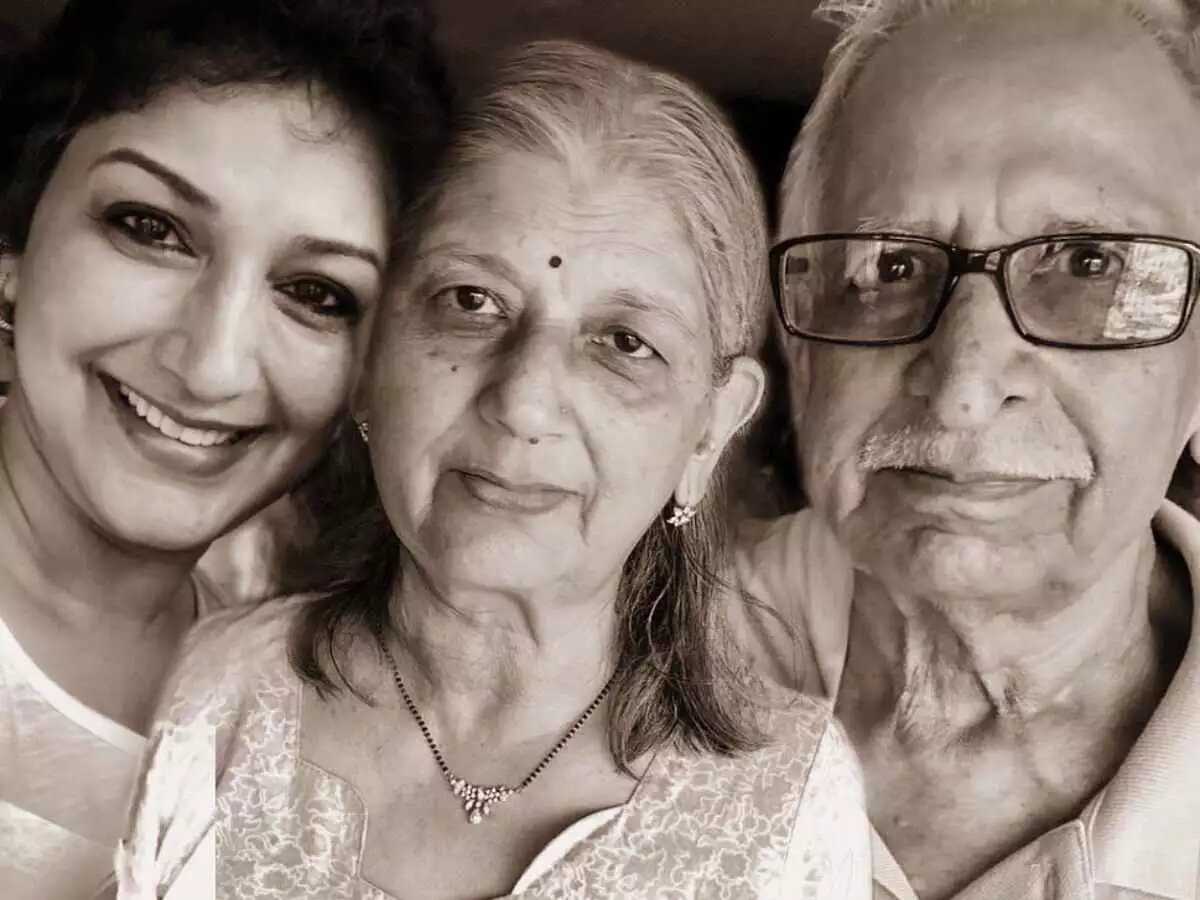 Sonali Bendre was born to a Maharashtrian family on January 1st, 1975 in Mumbai, India. Sonali Bendre's age is 47 years as of 2022. Sonali Bendre's zodiac sign is Capricorn. Sonali Bendre's father is Jeet Bendre and her mother is Roopsi Bendre. Sonali Bendre has two sisters. Her father worked for the government at the Central Public Works Department, Government of India (CPWD).
Education and Childhood
Sonali Bendre went to Ramnarain Ruia College in Mumbai to study. Sonali Bendre attended Holy Cross Convent High School in Thane, Mumbai, and also attended Kendriya Vidyalaya Malleswaram for her education in Bengaluru respectively. She also attended Dehradun's Welham Girls School. Sonali is one of three sisters.

Relationships
Sonali Bendre - Raj Thackeray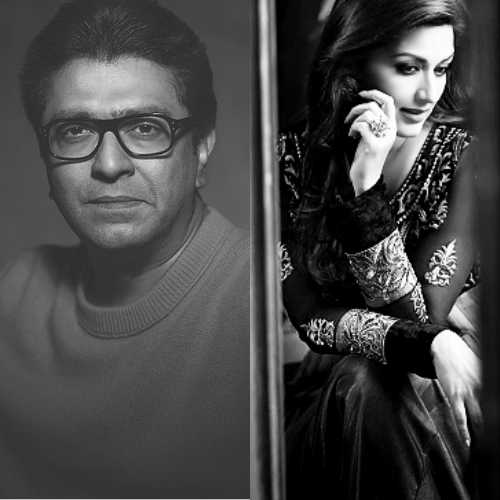 One of the most well-known actresses in the 1990s was Sonali Bendre. Back then, the 46-year-old actress had a huge fan base and was very talented. Her fans adored her for her beauty and grace the most. There were rumours and reports about someone who adored Sonali in addition to her fans. It was none other than Raj Thackeray.

Even though he was married to Sharmila Thackeray at the time, Raj was allegedly deeply in love with Sonali. In fact, this pair met the late pop king Michael Jackson at the airport when he travelled to India. Sonali wore traditional Marathi clothing, and Raj wore a bandh-gala Nehru jacket over a kurta-pyjama. Whoa! The glory days of Raj Thackeray and Sonali Bendre with Michael Jackson!

There was a lot of commotion when Raj Thackeray first began his political career. He allegedly pushed Sonali Bendre's Bollywood career and later fell in love with her, according to News24. And according to some reports, Raj fell in love with Sonali after seeing her in the movies. The politician was madly in love with the actress, despite the fact that there is no official confirmation of that. According to reports, Raj Thackeray wanted to wed Sonali Bendre but his uncle Bal Thackeray advised him against it because it would severely harm his political career. Raj had already wed Sharmila Thackeray at that point.

Sonali Bendre - Sunil Shetty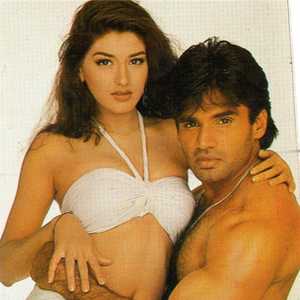 In the 1990s, Sonali Bendre and Suneil Shetty were among the most well-known couples. The two were so well-liked by the audience that they worked on several films together, including 'Bhai,' 'Rakshak,' and 'Sapoot,' to name a few. Soon, rumours that they were dating each other spread widely. According to rumours, Sonali was ecstatically in love with Suniel and intended to wed him.

Reports state that their relationship ended when Sunil, who was already married to Mana, declined the proposal. When Sonali Bendre was single and Suniel Shetty was married to Mana Shetty, there were rumours of their romance. The actress discussed how the rumours affected their friendship and both of their lives in an interview with Stardust. Yes, Suniel and I are beginning to feel tension. We both initially dismissed the rumours with humour. It was very humorous.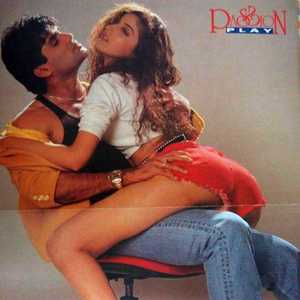 But eventually, the humour wore off. It began to interfere with our personal lives, and all of a sudden, it ceased to be amusing. Sonali Bendre remembered how the rumours affected a tense photo shoot. Sunil and I once took part in a photo shoot, and everyone commented on how well-suited they were to one another.

Why can't we just act like two good models who are following the rules? We even started becoming aware of it at one point. Recently, we had to give each other hugs in order to complete the shot. Sunil refused to touch me, and I continued to pull away. We were separated from one another by one foot. That's when we both realized how much these rumours had impacted us. And we seriously discussed what to do.

Sonali Bendre - Goldie Behl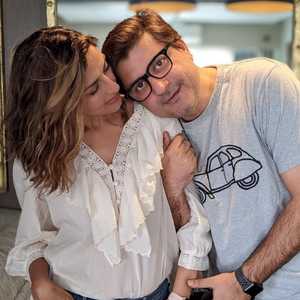 Sonali Bendre and Goldie Behl's love story, which was predestined to happen, can be described as passionate, persistent, pleasant, and eternal. Their souls sparkled with 'love at first sight,' paving the way for an enduring devotion to each other as they went from being diametrically opposed to becoming enamoured by the bond of togetherness.

Their unwavering love and support for one another grew into an inspiration during difficult times. When Goldie first set eyes on Sonali in 1994 while working on the set of the movie Naaraaz, it was love at first sight. Sonali was a well-known actress in Bollywood and the south due to the fact that she worked with almost all notable actors. Goldie had to win over the affections of a diva who was the object of desire for millions of men. The only shared connection that connected Goldie and Sonali was Shrishti Arya, his sister. When he first met her, he thought she was very attractive, but her slow-eating style appealed to him more than her appearance.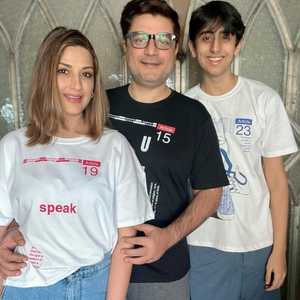 Even if they don't stay in your life, people are supposed to cross your path for a reason, and some of them leave a permanent mark. A notable example of a 'boy meets girl' tale involves a Punjabi Munda who, in his heart and soul, was a member of a typical Bollywood family. He had high expectations, and the fervour in his eyes shone like stars in a starry sky.

He was putting a lot of effort into his goal of becoming an accomplished filmmaker like his father (Ramesh Behl). On a film set, he once came across a modest and reserved Marathi mulgi. The most stunning damsel on earth caught his attention as he turned to look at her. He realized right then and there that the Humma Humma girl was the love of his life. He was in awe of her charisma and had no idea how to approach her, but luck was on his side in many ways. In 1998 Sonali was proposed by Goldie. Even the actress would have accepted this offer. In 2002, Sonali Bendre wed filmmaker Goldie Behl; the couple has a son named Ranveer.
Career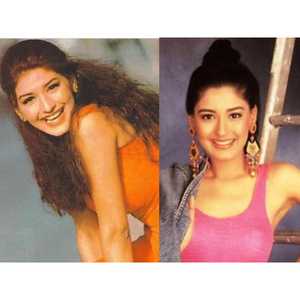 Sonali Bendrei made her film debut in 1994 with Govinda in the film 'Aag.' Sonali struggled for a long time to establish herself as an actress. Her early films included 'Naaraaz,' 'The Don,' 'Gaddar,' 'Takkar,' 'Rakshak,' and 'English Babu Desi Mem,' among others. In Mani Ratnam's 'Bombay,' she made an appearance in the item song 'Humma Humma.' Sonali Bendre later received critical acclaim for her roles in films such as 'Diljale,' 'Bhai,' 'Sarfarosh,' 'Zakhm,' 'Duplicate,' 'Hum Saath-Saath Hain,' 'Tera Mera Saath Rahein,' 'Anahat,' and others. Sonali is one of the few actresses who has worked with all of the major Khans (Aamir, Salman, Shahrukh, and Saif).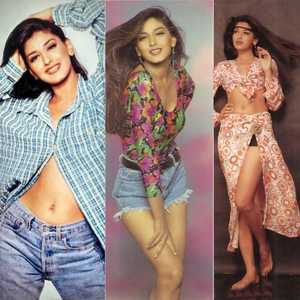 Sonali Bendre has worked with top actors such as Suniel Shetty, Akshay Kumar, Ajay Devgn, Sanjay Dutt, and Anil Kapoor. Sonali Bendre has also appeared in films alongside Telugu superstars Chiranjeevi and Nagarjuna, as well as Kannada superstar Upendra. She appeared in films such as Indra, Shankar Dada M.B.B.S., Khadgam, Manmadhudu, Murari, Angaaray, Preethse, and others. Aside from that, she demonstrated her dancing abilities in films such as 'Sapoot,' 'Gaddar,' 'Lajja,' and 'Major Saab,' among others. She made a cameo appearance in Nikhil Advani's 'Kal Ho Naa Ho.' She appeared in the stage production Aap Ki Soniya. Sonali hosted the dance show Kya Masti Kya Dhoom. She has served as a judge on shows such as Indian Idol, Mr & Ms. Television, Indian Idol 4, India's Got Talent, Hindustan Ke Hunarbaaz, and Best Dramebaaz, among others.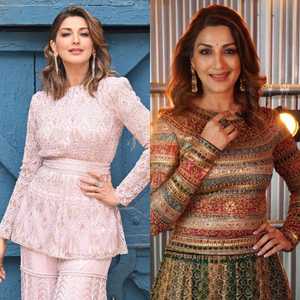 Sonali, who hasn't acted since 'Kal Ho Naa Ho,' will make a comeback in Akshay Kumar's 'Once Upon A Time In Mumbai Again.' Milan Luthria, the director, described her role as follows: 'Mumtaz is the name of Sonali's character. The name connotes mystery and is crucial to the plot of the film. The character does not fit into the typical mould of a mother, sister, or bhabhi, but instead has its own identity.

That is what distinguishes it. That is why Sonali agreed to participate in the film.' Once Upon A Time In Mumbai Again. On February 26, 2005, she co-hosted the 50th Filmfare Awards with Saif Ali Khan and Farida Jalal. In 2014, she narrated the Colors TV show Mission Sapne. Sonali made her television acting debut in Ajeeb Dastaan Hai Yeh, a Star Life OK series. Shobha Sachdev was played by her.
Best Movies
Sarfarosh
A young medical student abandons his studies to join the Indian Police Service in order to hunt down terrorists after his brother is killed and his father is seriously injured by terrorists. The clothing store 'Rajri' is owned and run by Ajay Singh and his family in South Bombay. Gulfam Hussain, a ghazal singer, is a favourite of Ajay's, and the two were thrilled to actually meet while he was performing.

He meets Seema at this performance, and they both fall in love. When Seema is introduced to Ajay's family, everyone in the group likes her. Seema is unaware that Ajay is actually Ajay Singh Rathod, Assistant Commissioner of Police, who has been tasked with rounding up a group of terrorists who are being protected and housed by dishonest parliamentary representatives and receiving their weapons from Pakistan. Ajay is unaware that the path he is taking will take him to Rajasthan and right to the home of the person running this business, someone he knows.
Manmadhudu
Abhiram (Nagarjuna) runs his own advertising agency. He despises women and considers all women to be traitors. Abhiram's uncle (Tanikella Bharani), the ad agency's chairman, hires Harika (Sonali Bendre) as an assistant manager. Even though Abhiram does not want a girl to join his company, he must accept the appointment because it was made by his uncle (Tanikella Bharani).

He begins to mistreat her. Harika, irritated by Abhiram's actions, submits her resignation to Abhi's uncle, who then narrates Abhiram's flashback to Harika. Abhi was born with a silver spoon in his mouth. Abhi is raised by his grandfather (Balayya) after his parents die shortly after his birth. Abhi falls in love with Maheswari (Anshu), the niece of one of Abhi's grandfather's employees (Chandra Mohan).

Chandra Mohan, alarmed by this, whisks her away to his hometown and arranges Pelli choopulu with another guy. Abhi travels all the way to the location and abducts Maheswari. They were involved in an accident on their way back. When Abhi awakens from his coma after 10 days, he learns that Maheswari is about to marry someone else. Abhi develops a hatred for women after hearing this news. Following the narration of the flashback, Abhi's uncle promotes Harika to Manager and demotes Abhi to Assistant Manager. The rest of the story revolves around Abhi's love for Harika.

Anaahat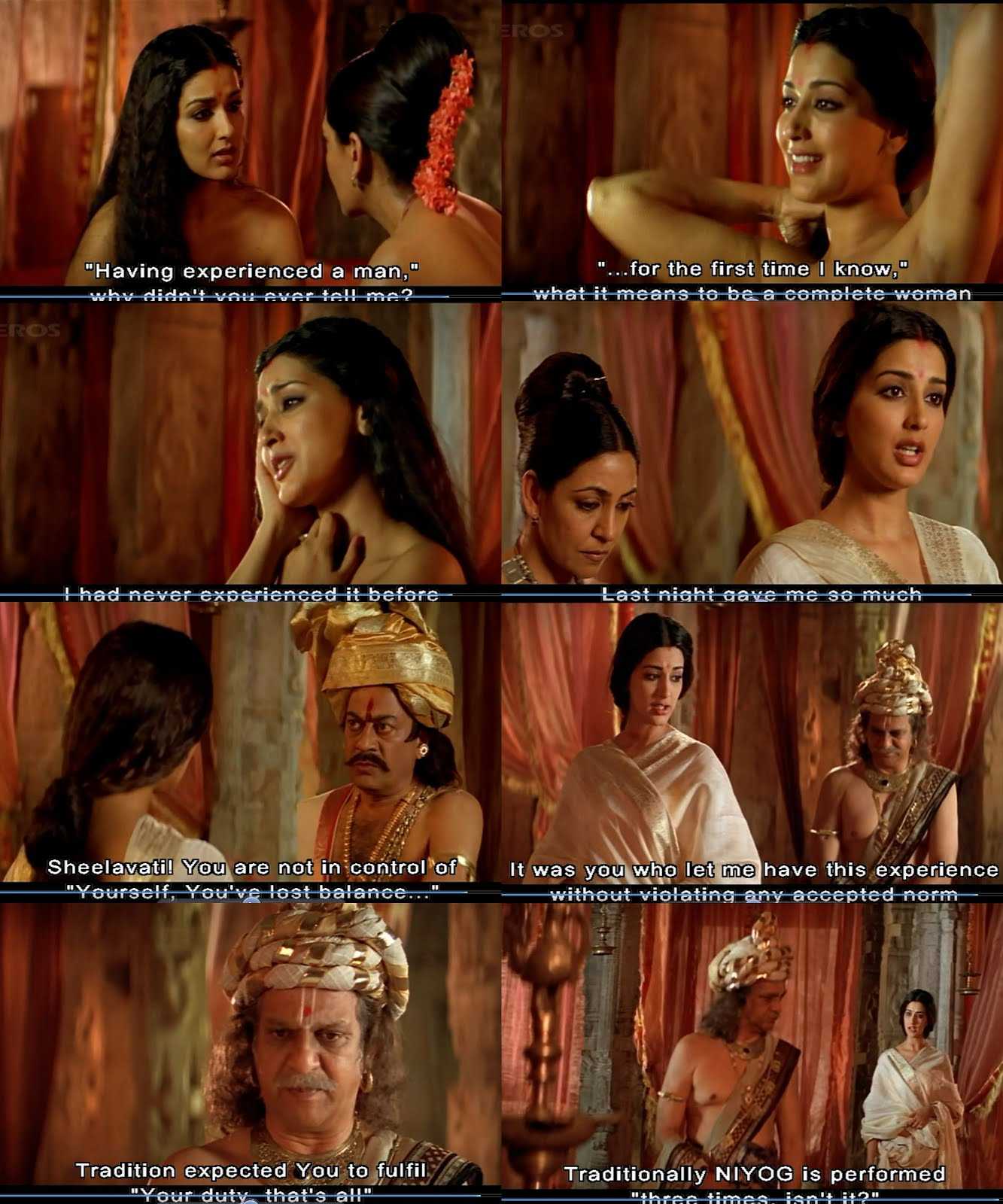 By asserting her right to sexual fulfillment, a woman challenges social norms. Anant Nag, Sonali Bendre, and Deepti Naval star in Amol Palekar's 2003 Marathi film Anahat (Unhurt). Anahat won the Best Artistic Direction award at the World Film Festival in Bangkok in 2003. Anahat was the opening film at the 2003 Indian Panorama International Film Festival.

It was also shown at the Jerusalem Film Festival in 2011 alongside five other films. Anahat is set in Shravasti, the capital of the Kingdom of Malla, in the 10th century AD. It is centred on two people: the king of Malla (Anant Nag), who is unable to father an heir, and the Queen, Sheelavati (Sonali Bendre), who is forced to choose a powerful mate for one night. However, despite being ordered by Niyoga to simply produce an heir, the queen enjoys the sexual act without hurting her husband and realizes what her life was lacking in terms of sexual fulfilment.
Zakhm
Mrs. Desai is a widow living in Bombay with her singer son Ajay, his pregnant wife Sonia, and a second son, Anand, who is currently involved in a right-wing organization led by Subodh Malgaonkar. Things take a turn for the worse when militants storm and demolish the Babri Masjid in Uttar Pradesh. Anger is high among the Muslim community, resulting in riots even in far-flung Bombay.

The Bombay police are quick to respond, and curfews are imposed in sensitive areas such as Mohammed Ali Road, Jogeshwari, and Dharavi. Mrs. Desai goes to her usual place of worship on this day, and it is here that she is attacked by militants, set ablaze, and admitted to the Holy Family Hospital with more than 80% burns and little chance of survival. On the one hand, Ajay must deal with conflicts with Sonia, who wants to leave India and re-locate to England, where she wants to give birth to her child without regard for religion or caste, and on the other, he must try to calm a vengeful Anand from attacking other innocent Muslims.

But the most important thing for Ajay to do is to carry out his mother's final request, which is consistent with the Christian and Muslim religions. Ajay is the only one who knows the answer and must ensure that her final request is met, despite Subodh Malgaonkar's increasing pressure for his mother to be cremated according to Hindu rites.
Hum Saath Saath Hain
Vivek, Prem, and Vinod are Ramkishen and Mamta's three sons, and Sangeeta is their daughter. A misunderstanding threatens the close-knit bond of this family, which is part of a joint family. In Bombay, India, an extended family consists of Ramkishen and his wife Mamta (Reema Lagoo) and their three sons, Vivek, Prem, and Vinod.

Because Vivek has been disabled since birth, his family has been unable to find a suitable match for him. Prem and Vinod, on the other hand, fall in love with Preeti and Sapna. But then a very nice family appears on the scene and decides to marry off one of their daughters, Sangeeta, to Vivek. Since Ramkishen's wife is no longer alive, Vivek decides to marry Mamta, and she plots with Dhanraj, her daughter's father-in-law, to insult and humiliate Vinod in front of the family in order to inherit the family's vast estate. Soon after, Mamta revealed that her own sons do not want to work with her and are sick of her treatment of the entire family.

Seth Ramkishenji and Mamta want to keep their joint family, which includes their sons and daughters-in-law, together forever. Sangeeta, their daughter, is married into another large family, but when problems arise, she and her husband are forced to leave. Ramkishen is taken aback when he discovers that his family is also susceptible to the deterioration of values instilled in them.

Hamara Dil Aapke Paas Hai
The plot is based on the Telugu film 'Pelli Chuskundam,' and it follows the life of a rape victim (Aishwarya Rai). She is now turned away from her home, a disgrace to her family, as a result of the sexual assault. However, she finds refuge in the character played by Anil Kapoor. Preeti Virat, naive yet bold and daring, comes forward as a witness to a heinous assault carried out by Bhavani Choudhry and his men on a person who owes them money. Bhavani has been arrested and is being held for trial.

This infuriates the Choudhrys. After being threatened with dire consequences, the victim withdraws his complaint, Bhavani is released and all charges are dropped. Preeti is then raped by one of the Choudhry men, and her own family abandons her. She finds refuge with Avinash, another do-gooder who even takes her to his apartment. But the story does not end there, because the neighbourhood is soon up in arms about her and wants her to leave.

The only solution is for Preeti to marry Avinash, which she agrees to do until she learns that Avinash has two children who call him 'daddy,' and she has no idea if there is another woman or even a wife involved. The police then arrest Preeti on the charge of prostitution, based on a complaint filed by none other than Avinash's father.
Once Upon A Time in Mumbai Dobaara
A gangster gains control of Mumbai after killing his mentor. In the process, he develops feelings for an aspiring actress, but he discovers that his mentee has also become interested in her, which causes tension between them. The film picks up where the previous film left off, with Shoaib Khan (Akshay Kumar) as the reigning don after successfully assassinating his mentor as well as his predecessor, Sultan Mirza (Ajay Devgn), earning the people's respect and reverence.

He is a charismatic and suave man with womanizing abilities who has expanded his empire all the way from the Middle East to the west. His only companions and friends are Javed, who supervises his illegal and shady work for him, his old flame Mumtaz (Sonali Bendre), and Aslam (Imran Khan), a youth spotted by Shoaib during one of his visits to the slums, where he spent his early years.

Vardha and Arun, two of Shoaib's enemies, are the only people standing in the way of his ascent to power in Bombay. Police officer Sreenu joins forces with Vardha and Arjun as the trio's plans to ruin Shoaib come together. Jasmin has Shoaib's attention despite the city still being his first love and a rising starlet. As they both compete for Jasmin's love, this passion eventually transforms into obsession and causes a rift between Shoaib and Aslam.
The Broken News
The Broken News portrays the rivalry between two Mumbai-based Indian news outlets, 'Awaaz Bharati' and 'Josh 24/7.' The struggles, lies, loves, and lives of a vibrant group of journalists are revealed. Amina Qureshi, an extremely credible editor who upholds journalistic ethics, is the editor-in-chief of the news organisation Awaaz Bharati. However, channel is constantly broke and bleeding. According to TRPs, Josh 24/7, run by Dipankar Sanyal, is India's top channel, but it is sensationalist and frequently ignores fact-checking. Josh only cares about viewers and eyeballs, so they are powerful and making money all the time. Radha Bhargava lies halfway between these two extremes.

Bollywood actress Sonali Bendre will soon make her online debut with the Indian adaptation of the well-liked British series 'Press,' 'The Broken News.' Sonali will be in front of the camera for the first time since she recovered from metastatic cancer, which she was diagnosed with in 2018. Jaideep Ahlawat, Shriya Pilgaonkar, Indraneil Sengupta, Taaruk Raina, Aakash Khurana, and Kiran Kumar will also appear in the Vinay Waikul-directed series.

The show's plot revolves around two competing news organisations with offices in Mumbai: Josh 24/7 News, which offers intrusive and sensational journalism, and Awaaz Bharati, an independent, ethical news organisation. The project is a result of a collaboration between BBC Studios India and ZEE5, which will stream it on ZEE5. Manish Kalra, Chief Business Officer of ZEE5 India, commented on the collaboration, saying, 'This year we have a fantastic line-up with many big titles announced in the first quarter of the year.

The goal for 2022 is to spread high-quality content. Award-winning author Mike Bartlett (Doctor Foster, King Charles III) created and wrote the original UK series 'Press,' which is a Lookout Point, BBC Studios, and Deep Indigo production that was co-produced with Masterpiece. In 2018, it aired on PBS Masterpiece in the US and BBC One in the UK, with the original series taking place in a print newsroom as opposed to a TV newsroom.

Career Timeline
Fight With Cancer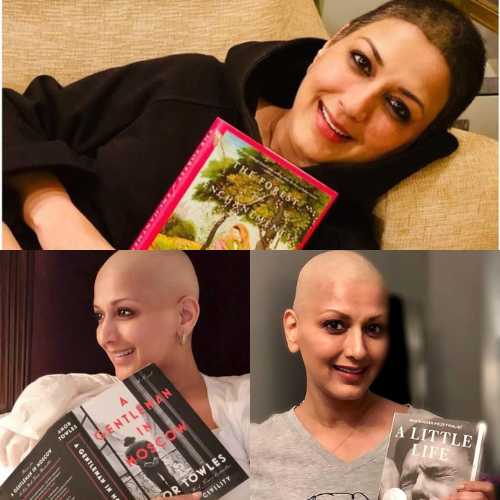 Sonali Bendre, a Bollywood actor, has been outspoken about her battle with cancer and how she overcame it. The actor revealed in 2018 that she had been given a metastatic cancer diagnosis and was receiving treatment at a hospital in New York. After a five-month treatment, she left for India in December of that same year. Here is a look back at Sonali Bendre talking about her cancer battle and adjusting to life after she returned from the US.

After receiving treatment in New York, Sonali Bendre returned to India and shared her journey on the cover of Harper's Bazaar. sharing the magazine's front cover that she wrote, 'The way our experiences affect or mould us cannot be determined in a single way. Even though some transformations are not immediately apparent, they always have an effect. I've come to realise that I should never let it stop me. I'd rather put on some clothes and go! I would characterise my day as 'shooting for the @bazaarindia cover' in that way.'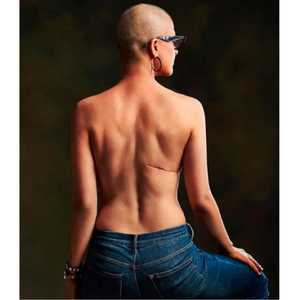 In her interview with the magazine, Sonali recalled the day her doctor first told her that she had cancer in her body. So when my PET [Positron Emission Tomography] scan showed up cancer had spread all over my abdomen, like fairy lights scattered all over, and when the doctor in New York said that there was about a 30% chance of it all going away, we were shattered, the actor continued, she and her family never lost hope even though she had only a 30% chance of survival.

'But the thought of death didn't come to me. I thought this was going to be a long struggle, but I never thought I'd die,' she remarked. Sonali Bendre further explained that the changes to her physical appearance during her battle with cancer were the worst experience of her life in an interview with Mashable India. She discussed the surgical procedure she had in New York, which left her with a 23–24 inch scar all over her body. Her doctors advised her to start walking as soon as possible because they were worried she might contract a disease that wouldn't respond to treatment. She said, 'The first thing my doctors told me is that we want you out of the hospital as quickly as possible.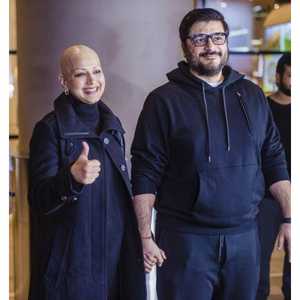 We are always impressed by Sonali Bendre's upbeat attitude and good spirit. She described how challenging the entire experience had been for her and her husband. 'Goldie and I refer to BC and AC, which stand for before and after cancer, respectively. You experience something and pick up some lessons. And it's really sad if you haven't learned them. I believe there were a few lessons to be learned from it (the cancer diagnosis).

The key is to constantly remind one another that the process and the journey are what matter, not the end result. She explained that after experiencing these times, they have learned many lessons, including the importance of reminding one another that the process is just as important as the end result.

Sonali shared her experience of receiving a cancer diagnosis. The actor understood she had to get well quickly. Sonali started to walk despite the fact that her surgery left a 23–24 inch scar. She described walking down the hall while holding her IV. 'My surgeon told me after the procedure that I want you to walk in 24 hours. I was carrying my IV and moving through the hallway in 24 hours.
Controversies
Sonali Bendre's contentious attire. The Mumbai Police detained Sonali Bendre for donning a thigh-length, lemon yellow kurta printed with holy phrases like Om and Om Namah Shivay. Along with the former editor and fashion designer who oversaw the cuts, the photographer who took the sassy picture for the 1998 cover of Showtime magazine was also detained (though they all got away with a bail of Rs 12,000).
In September 1998: Salman Khan, Saif Ali Khan, Tabu, and Sonali Bendre were being accused of going on a hunt for two blackbucks in the Rajasthani village of Kankani while the movie 'Hum Saath Saath Hain' was being filmed.
Networth
The amount of assets that exceed liabilities is referred to as net worth. Cash, real estate, and anything else of value are examples of assets. It is the value of everything you own less everything you own. Net worth is not calculated on a yearly basis. So, how much is Sonali Bendre currently worth? Sonali Bendre's net worth is estimated to be Rs 140 crores ($20 million) in 2021, with brand endorsements and acting being his primary sources of income.

Sonali Bendre owns a large collection of high-end vehicles, including BMW and Audi A6. For each film, Sonali Bendre charges approximately more than 1 crore INR. Sonali Bendre also promotes a number of brands, charging approximately more than 15 lakhs INR for each endorsement.
Awards
Colors Golden Petal Awards
2011 Colors Golden Petal Award Most Chahiti Personality India's Got Talent (2009)
Filmfare Awards
1995 Filmfare Award Lux Face of the Year
GR8! Women Achiever Awards, India
2018 Television Pride of Maharashtra
Indian Telly Awards
2012 Indian Telly Award Best Judge on a TV Show India's Got Talent (2009)
Screen Awards, IN
2001 Screen Award Best Supporting Actress Hamara Dil Aapke Paas Hai (2000)
1995 Winner Screen Award Most Promising Debut Actor (Male/Female) Aag (1994)
Vogue Beauty Awards
2019 Winner Vogue Beauty Award Beauty Warriors
Zee Rishtey Awards
2017 Zee Rishtey Award Favourite TV Judge India's Best Dramebaaz (2013)
Interesting Facts
Sonali Bendre received the Filmfare Award for Lux New Face of the Year in 1994. She does, however, possess a spellbinding personality and a lovely smile! Sonali also received the Star Screen Award for Most Promising Newcomer in recognition of her outstanding work in the movie Aag.
For those who are unaware, Sonali is a voracious reader and a bookworm. Sonali Bendre is a writer in addition to being an actress. After becoming a mother, the stunning actress wrote a lovely parenting book called 'The Modern Gurukul: My Experiments with Parenting.'
Sonali Bendrei has written a book titled 'The Modern Gurukul - My Experiments with Parenting' . Additionally, she has been running her online book club since 2017. Bendre hosts masterclasses, in-depth discussions on reading trends, and giveaways through this club to promote reading and bring Indian authors into contact with the urban millennial generation.
Former Pakistani cricketer Shoaib Akhtar, who once had a huge crush on Sonali Bendre, revealed on a talk show that he will do anything to get her to accept his proposal. Shoaib, who was in a good mood at the time, said that if Sonali rejected his proposal, he would kidnap her. Shoaib was Sonali's biggest fan and was madly in love with her. He was so in love with the actress that he kept a photo of her in his wallet.
Sonali Bendre throughout her career, she has collaborated with four Khans: Shah Rukh Khan, Aamir Khan, Salman Khan, and Saif Ali Khan. Lucky lady! Sonali Bendre has appeared in films in Marathi, Kannada, Telugu, and Tamil, in addition to Hindi. Yes, she is incredible!
Sonali was nurtured in a strict home and was born into a middle-class Marathi family.
Since her father worked for the Central Public Works Department (CPWD) and was frequently transferred to new cities every two to three years, Sonali travelled throughout her childhood and never had the chance to form lifelong acquaintances.
She had never considered modelling, but fate had other ideas for her. When the model who was due to walk the ramp during a fashion show at her institution was unable to attend, Sonali was asked to step in. She had never worn heels before, so it was a difficult request for her to fulfil. Fortunately, she performed brilliantly and even took home the first prize, which she started getting modelling offers.
Mahesh Bhatt first noticed her while she was working on a modelling assignment.
Although she began her acting career with Mahesh Bhatt's "Naaraaz" (1994), the release of her second film, "Aag," came earlier.
She first met her husband while he was producing Mahesh Bhatt's upcoming movie "Angaaray" in 1994 on the set of "Naaraaz" (1998). It was a one-sided relationship for him, but over time, they became closer, and in 2002, following a five-year courtship, they were married.
She garnered films with A-list stars and studios in the late 1990s despite not having many hits, largely due to her stunning appearance.
She reportedly demanded 4 lakh a day to appear on Life OK's show "Ajeeb Dastaan Hai Yeh," making her the most paid TV performer in 2014.
She has always been an avid reader, and in 2015, she published her first book, 'The Modern Gurukul: My Experiment with Parenting,' in which she revealed her first-time motherhood experiences and problems.
In 2017, she launched a digital club named 'Sonali's Book Club' to promote reading.
She loves dogs a lot.
She has a scent allergy.
Her close friend Sussanne Khan, along with designers Abu Jani and Sandeep Khosla, decorated her Juhu property.
She posted in July 2018 that she had been identified as having high-grade metastatic cancer.
Profile Summary
How to book a personalised celebrity video wish from a celebrity similar to Sonali Bendre?
Knowing about Sonali Bendre is so much fun. How about getting a message from a celebrity similar to Sonali Bendre? Tring makes it possible!

Now you can get a personalised celebrity video message from over 12000+ celebrities!

What's better than your favourite celebrity making a video for your loved ones? This is your chance to get a personalised celebrity message from celebs like Daisy Shah, Shankar Mahadevan, Shaan, Salim Merchant, Shraddha Arya and many more!

All the best experiences, moments and special wishes in one FREE Celebrity Video!

It takes just 4 steps to share the best anniversary wishes with your wife. Surprise your loved ones now!


Click here to fill out the form above.
Fill in the required details
Click on "Claim Your Rewards"
Select your favourite celebrity.
Your Personalised Celebrity Shoutout Video/Message will be delivered to your mail/Whatsapp, which takes care of your pocket as well!
Ready to make memories? Book your wish now!
Social Media
Frequently Asked Questions