Geeta Kapoor | Dance, Age, Career, Choreography, Net Worth

Violeena Vargav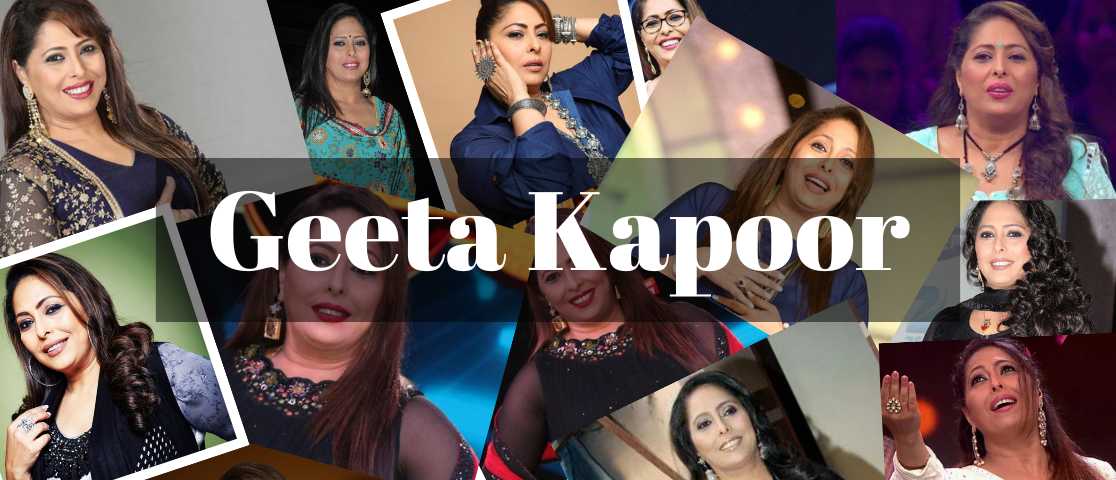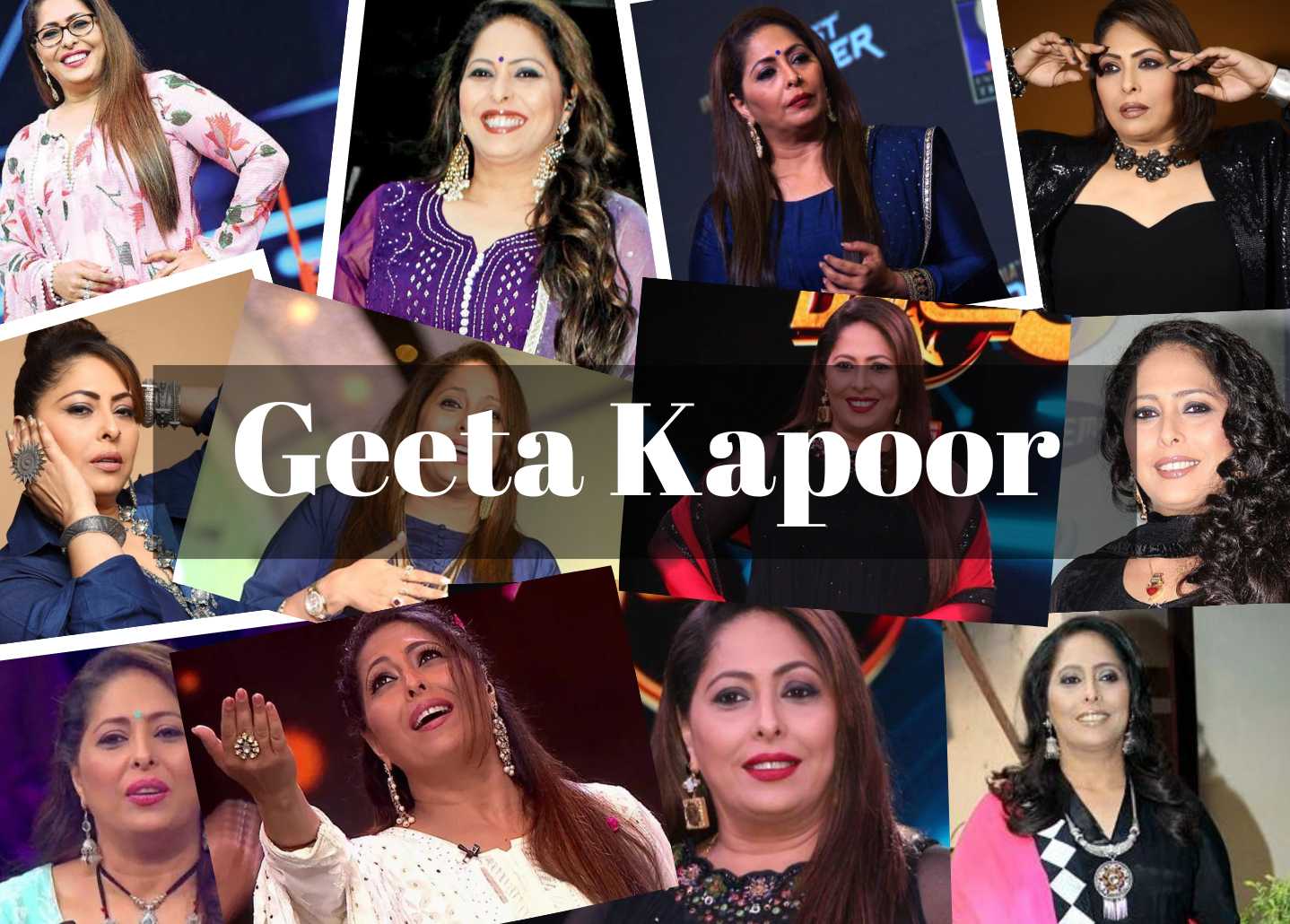 Geeta Kapoor's Biography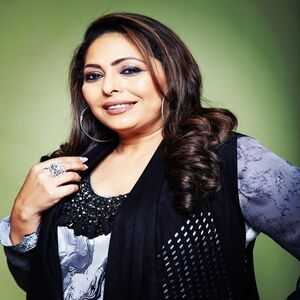 Geeta Kapoor is a famous Indian Dance Choreographer and TV Personality. Geeta Kapoor's birthday is 5 July 1973. Geeta Kapoor's birth place is Mumbai, Maharashtra, India. Geeta Kapoor's age is 49 years, as of 2022. Geeta Kapoor's religion is Hinduism. Geeta Kapoor's zodiac sign is Cancer. Geeta Kapoor's height is 1.65m or 5'5.

Geeta Kapoor, also referred to as Geeta Maa, is a well-known figure in the Indian entertainment sector. She is an Indian choreographer, dancer, judge on reality competitions, and a well-liked television personality. Geeta Kapoor began her career as a dancer with Farah Khan's troupe. She eventually established her own dance school and became well-known for her roles in Bollywood movies.

Geeta Kapoor has served as a judge on numerous reality competitions, such as Dance India Dance and India's Super Dancer. India's Super Dancer was judged by the choreographer as well. Geeta Kapoor, Terence Lewis, and actress Malaika Arora served as judges on the well-known dance reality show. The first season debuted in 2020 and was a success. Geeta Kapoor has made a significant contribution to the industry.
Claim Your FREE Celebrity Shoutout
✕
Claim Now!
Geeta Kapoor's Family and Geeta Kapoor's Education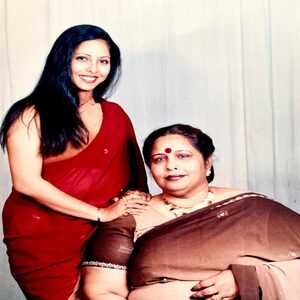 Geeta Kapoor's father's name is not known. Geeta Kapoor's mother's name is Rani Kapoor. Geeta Kapoor's mother passed away in 2021. She was very close to her mother. Geeta Kapoor informed her followers on social media that Rani Kapoor passed away on January 12, 2021. In a heartfelt note on the one-month anniversary of her mother's passing, she admitted that the COVID-19 epidemic was the reason she had kept her mother's passing a secret. Geeta wrote a sweet message for her mother and pleaded with everyone to remember her in their prayers. She also expressed gratitude to those who were aware of her mother's passing but kept it to themselves.

Geeta Kapoor completed her education in Mumbai, Maharashtra. Geeta Kapoor has had a strong passion for dancing since she was a young girl. She also used to dance at lots of family events and was frequently recognised for her dancing prowess. She enrolled in Farah Khan's dancing academy when she was 15 to get her dance concepts straightened up, and she eventually founded her own dance school.
Talk To Similar Celebrities
Geeta Kapoor's Relationships
Rajeev Khinchi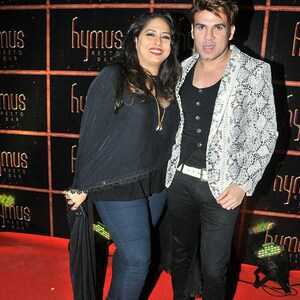 Geeta Kapoor, who has always kept her personal life private, made headlines in 2016 when she began dating choreographer-turned-model Rajeev Khinchi. Geeta was reportedly seeing Rajeev, as per a report. Despite the fact that Geeta declined to confirm the rumours, Rajeev's Instagram was flooded with gorgeous images of the couple. She was spotted wearing a vermilion back in 2020, but she disputed reports that she had married. Geeta Kapoor is still single as of the year 2022.

Geeta Kapoor's Career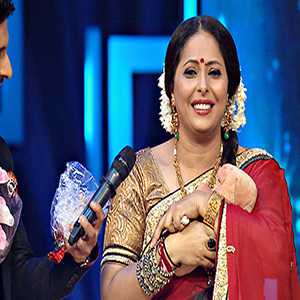 At the age of 15, Geeta Kapoor began her professional career by joining the group of renowned Bollywood dancer Farah Khan. Later on, she worked as Farah Khan's assistant on numerous movies, including the musical Bombay Dreams, Mohabbatein, Kal Ho Na Ho, Main Hoon Na, and Kuch Kuch Hota Hai.

She began her career as a secondary background dancer in various song sequences, employing a combination of classical and modern dance techniques, including the songs Dum Tara by Suchitra Krishnamoorthi, Tujhe Yaad Na Meri Aaye from the film Kuch Kuch Hota Hai, and Gori Gori from Main Hoon Na. She began to act in films like Nayak in the late 1990s. Additionally, she was in Kuch Kuch Locha Hai.
Geeta Kapoor made her television debut in 2008 with the Zee TV reality programme Dance India Dance (season 1), which featured co-judges Terrence Lewis and Remo D'Souza as choreographers. The grandmaster was Mithun Chakraborty. She trained a group which was called Geeta Ki Gang. She participated in Dance India Dance's second season in 2009 as a judge and mentor alongside Terrence Lewis and Remo D'Souza. In dance styles like ballet, acrobatics, mid-air dancing, contemporary, Bollywood, and hip-hop, they trained 18 contestants.

Fiza (2000), Asoka (2001), Saathiya (2002), Heyy Babyy (2007), Thoda Pyaar Thoda Magic (2008), Aladin (2009), Tees Maar Khan's Sheila Ki Jawani (2010), Tere Naal Love Ho Gaya (2011), and Shirin Farhad Ki Toh Nikal Padi are only a few Bollywood movies where Geeta Kapoor directed the choreography (2012). She has also directed opening ceremonies for Pepsi IPL 2013 and other events like award ceremonies and concerts like Temptation Reloaded.

Both during auditions and in a special edition of the programme DID Lil Masters, in which her mentor Farah Khan and Sandip Soparkar served as judges, Geeta Kapoor made a guest appearance. Along with the choreographers Marzi Pestonji and Rajiv Surti, she also served as a judge for DID Doubles. She served as a judge for the third season of the acclaimed programme Dance India Dance alongside Remo D'Souza and Terrence Lewis. She and Marzi Pestonji judged the second season of DID Lil Masters in 2012. Later, Farah Khan, Marzi, and Kapoor all served as judges on the Dance Ke Superkids competition.
Dance India Dance
Essel Vision Productions created and produced Dance India Dance, an Indian reality television programme about dance competitions that airs on Zee TV. On January 30, 2009, it made its debut. The referees in this case are named Masters, and Mithun Chakraborty was referred to as Grand Master. The Masters were Remo D'Souza, Geeta Kapoor and Terence Lewis.

The format of the show mandates that dancers representing a variety of styles participate in open auditions held throughout Indian metropolises to showcase their unique skills and talents. If chosen to proceed, they are then put through a series of mega-audition rounds to test their adaptability. The top 18 dancers are chosen as finalists and move on to the competition's main round when the mega audition is over. There, they will compete for votes from the television audience, which, combined with the decisions of a team of judges, will determine which dancers will advance to the next round from week to week. They will perform solo, duet, and group dance routines in a range of styles.

The performance showcases a range of Indian cultural dance forms as well as dance forms from around the world, including classical, contemporary, Bollywood, hip-hop, jazz, kalaripayattu, salsa, and musical theatre styles, among many others, with representation of many sub-genres within these categories. In order to avoid being eliminated in the following weeks and take home a monetary reward, frequent additional honours, and the title of India's Best Dancer, competitors try to perfect these techniques. For Most Popular Dance Reality Show, the programme has won numerous television awards.
India's Dancing Superstar
On April 27, 2013, the Star Plus channel debuted the dancing reality television series India's Dancing Superstar. is an Indian dance reality programme that unites talent from around the country on one stage. This programme stands out for the flexibility of its rules. Despite a person from the USA attending the auditions and a participant from Nepal getting chosen, it claims that India's Dancing Superstar has no restrictions on age or dance style and invites dancing talent from all age groups in the nation.

Geeta Kapoor, Riteish Deshmukh, and Ashley Lobo served as the competition's judges. Aishwarya Sakhuja and Ravi Dubey served as the show's hosts. Riteish Deshmukh made his television judging debut on this particular show.
Super Dancer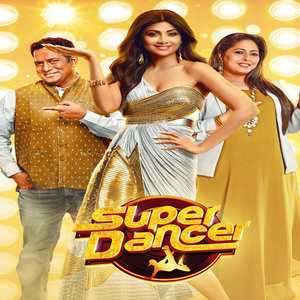 Super Dancer is a children's dancing reality TV show that aired on Sony Entertainment Television and Sony Entertainment Television Asia in India and Hindi. For their production company Frames Production, Ranjeet Thakur and Hemant Ruprell are in charge of producing the programme. Shilpa Shetty, Geeta Kapoor, and Anurag Basu served as the show's judges.

The purpose of the competition is to identify a young person who could carry on dance. Twelve hopefuls are chosen to compete for the title of Dance Ka Kal after the original and major auditions. They are teamed with a choreographer who helps with training, creating acts, and performing alongside the contender. On Saturdays, the dancers perform, and on Sundays, they perform with their choreographers. Every week, viewers vote for their favourites on the website or SonyLiv App. One child is eliminated each week based on the number of votes.
India Ke Mast Kalandar
A reality television programme in India called India Ke Mast Kalandar showcased local talent from all over the country. Mika Singh and Geeta Kapoor served as the show's judges, and Rajiv Thakur and Karan Wahi served as the hosts. From July through October of 2018 the show was on. Rahul Kumar was the show's winner.

On October 14, 2018, India Ke Mast Kalandar's grand finale took place. Badshah served as the event's main guest. Rahul Kumar took home the prize for India Ke Mast Kalandar, with The Dazzlers, Ved, Raja Aadam, Sameer, Vikram & Shrusthi, John & Azim, and Filmy Kawwals placing second and third, respectively.
India's Best Dancer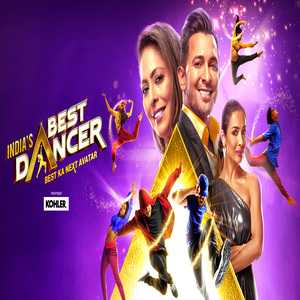 A dancing reality programme is called India's Best Dancer. Frames Production India is the producer. The programme then airs on Sony Entertainment Television and is accessible via SonyLIV OTT services. The Hindi version of India's Best Dancer has been translated into two more Indian subcontinent languages, including Marathi. The judges for the competition were Terence Lewis, Geeta Kapoor, and Malaika Arora.

India's Best Dancer will highlight the development of some of the best performers who will battle it out for the title with solo performances. The program's creators made sure to make it difficult at every turn in order to make it the toughest dancing reality programme on Indian television.
Geeta Kapoor's TV Shows
Geeta Kapoor's Controversies
Geeta Kapoor Arrested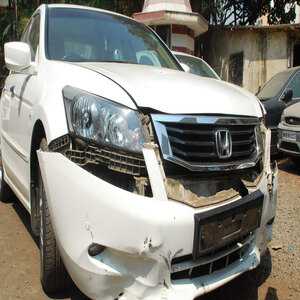 Geeta Kapoor was arrested by Versova Police in 2015 after she hit a person at around 5 a.m. The Honda Accord was travelling at a high pace on the deserted road when it struck Noormohammed, who was wandering on the side of the road, according to the few bystanders. The victim's right knee was broken. The choreographer attempted to resolve the situation outside of the police station, even promising to provide medical care while attempting to avoid making a formal complaint against her. Despite her best efforts to control the situation, the victim ultimately filed a police report, leading to her incarceration.

After purchasing medications, Noormohammed, a wireman and driver by trade, was on his way back to his Versova house when the incident took place. After letting one of her friends off at Yari Road, Geeta Kapoor was making her way back to her home in Lokhandwala. Geeta did not flee the scene quickly. Before driving Noormohammed to the Kokilaben Ambani hospital, she pulled over, phoned the ambulance. She was not drunk at the time of incident and was later released on bail.
Geeta Kapoor's Net Worth
Geeta Kapoor is an Indian choreographer in Bollywood, and is one of the judges for the Indian reality dance talent show Dance India Dance and Super Dancer. Geeta Kapoor's net worth in 2022 is approximately $6 million US or 42 Crore Indian Rupees. She charges 5-6 lakhs per episode and around 15 lakhs INR to choreograph movie songs. Geeta Kapoor's annual income is approximately 80 Lakh INR.


Geeta Kapoor's main source of income is being a dance choreographer for film songs and judging various dance related reality shows. Geeta Kapoor has choreographed in many Bollywood Films.


Geeta Kapoor lives in a lavish apartment in Mumbai, Maharashtra, India. The apartment is a luxurious space and very well decorated. Geeta Kapoor also has a modest car collection. Geeta Kapoor's car collection includes cars like Audi Q7, Range Rover Vogue and BMW X7.
Geeta Kapoor Awards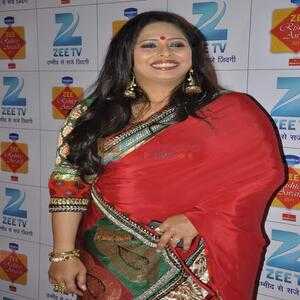 2012: Indian Telly Awards- Best Judge on a TV Show for Dance India Dance (Nominee)
2013: Indian Telly Awards- Best Judge on a TV Show for Dance India Dance
2015: Indian Telly Awards- Best Judge on a TV Show for Dance India Dance Moms (Nominee)
2015: Bollywood Hungama Surfers' Choice Music Awards- Best Choreography for Happy New Year (Nominee)
2016: BIG Star Entertainment Awards- Most Entertaining Jury/ Host (TV) - Non Fiction for Super Dancer
Geeta Kapoor's Interesting Facts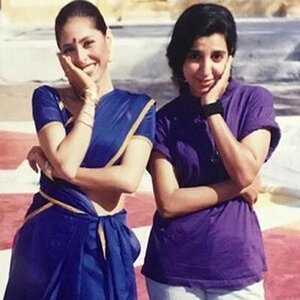 Geeta Kapoor is popularly known as Geeta Ma.
Geeta Kapoor does not smoke.
Geeta Kapoor's hobbies are reading and dancing.
Geeta Kapoor was keen on dancing from her very childhood and joined Farah Khan's dancing troupe at the age of 15.
Geeta Kapoor also did a bit of modelling in her younger days.
Geeta Kapoor considers Farah Khan as her mentor and second mother.
Choreographer Feroz Khan was the first person to call Geeta Kapoor as Geeta Ma.
Geeta Kapoor is a big fan of the fictional character Nancy Drew.
Geeta Kapoor once revealed that she wanted to become an air hostess when she was young.
Social Media
Frequently Asked Questions