Malaika Arora | Biography, Affairs, Struggles, Controversy

Faraz Shaikh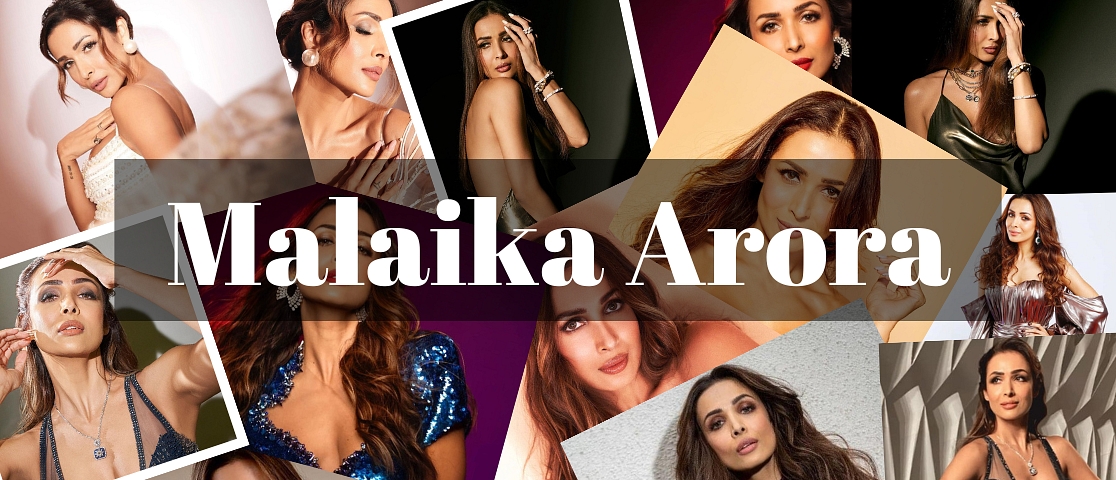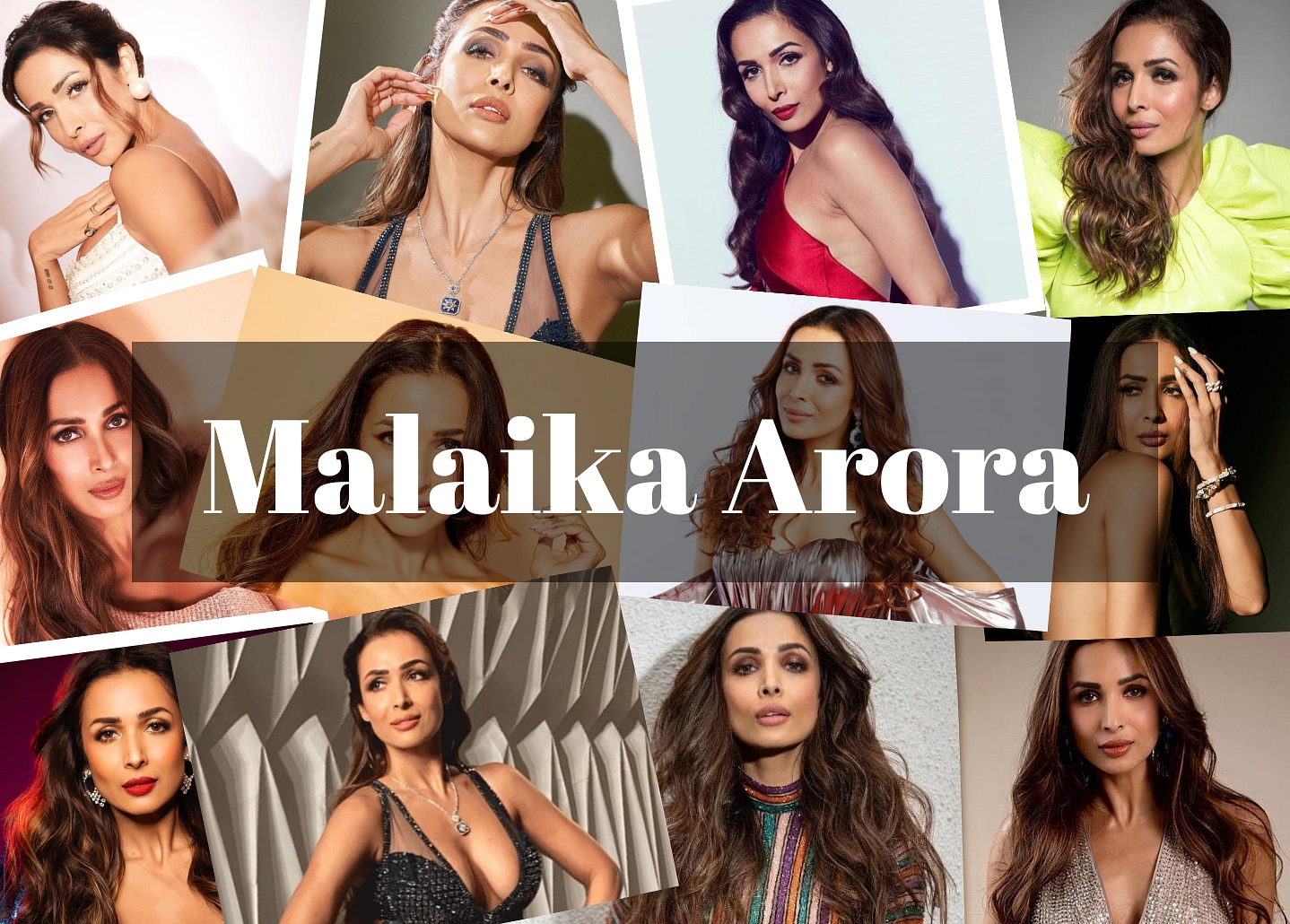 Malaika Arora's Biography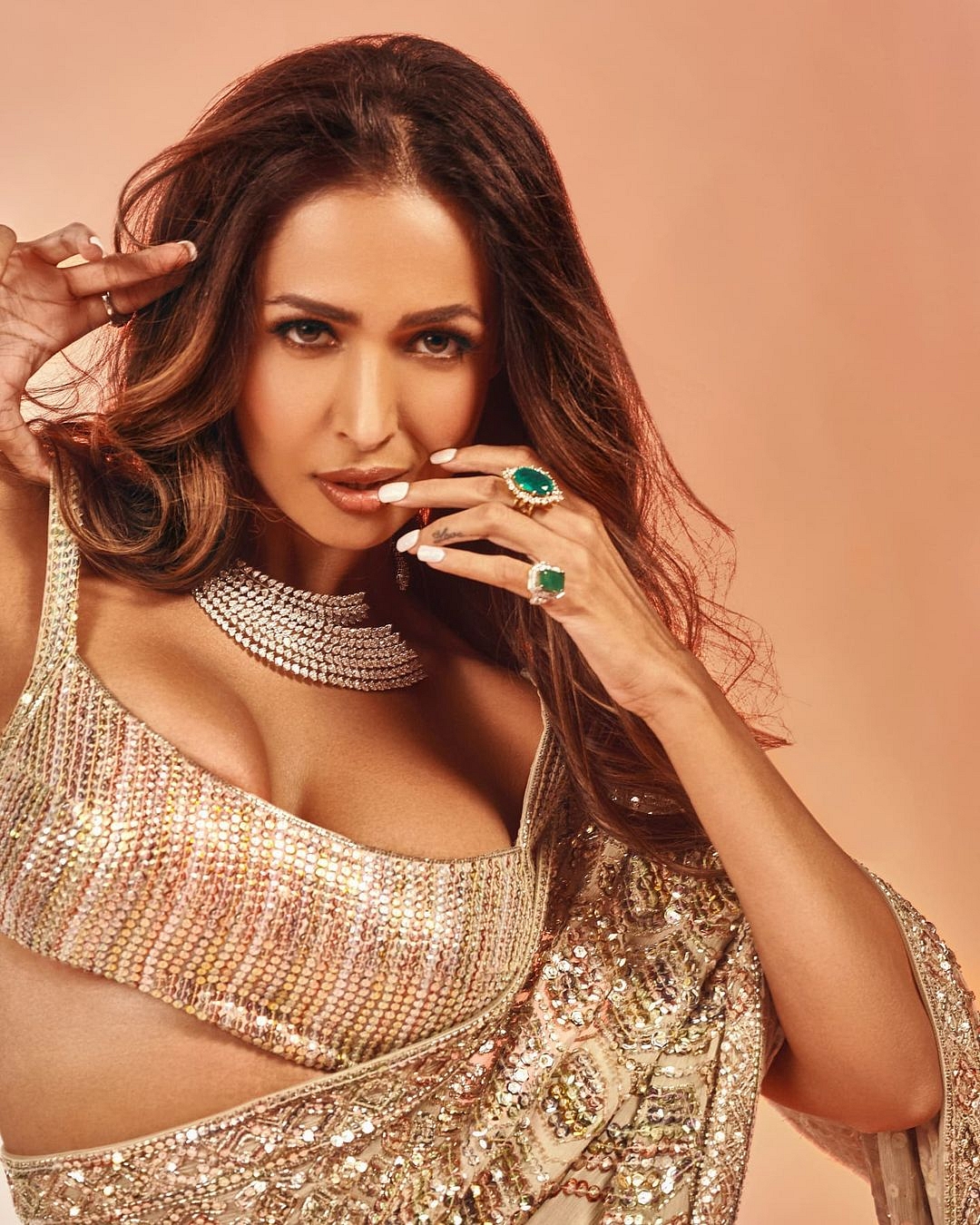 Malaika Arora is an Indian actress, dancer, model, VJ, and television host. Malaika Arora was born on 23 October 1973.Malaika Arora's age is 49 years as of 2022. Malaika Arora's zodiac sign is Scorpio. Malaika Arora was raised in Thane, Maharashtra, India. When MTV India first began operating in India, Malaika worked as a VJ for the company. She rose to prominence in urban India without having any prior film experience. Malaika Arora and Cyrus Broacha served as the television channel's hosts for shows like Love Line and Style Check at award shows and concerts. Malaika Arora then began modelling and made numerous appearances in advertisements as well as cameos in Bollywood movie songs. She is the singer of some well-known songs, including Chaiyya Chaiyya from the movie Dil Se, Kaal Dhamaal from the movie Kaal, the title song from the movie Heyy Babyy, and the title song from the movie Om Shanti Om.

Malaika Arora appeared in a few TV dramas as well. In the TV show Nach Baliye, she played a judge. She then returned for the following season of Nach Baliye as a judge. Then she made another appearance as a judge in the serial Zara Nachke Dikha. And after that, Madhuri Dixit and Remo D'Souza's Jhalak Dikhhla Jaa. Malaika Arora made her debut as a film producer in 2008, when she co-founded Arbaaz Khan Productions with her ex-husband Arbaaz Khan, which produced the Dabangg film series. As an actress, Arora has played lead roles in films such as Kaante (2002) and EMI (2008). She sang Chaiyya Chaiyya (1998), Gur Naalo Ishq Mitha (1998), Maahi Ve (2002), Kaal Dhamaal (2005), and Munni Badnaam Hui (2010).

Talk To Similar Celebrities
Malaika Arora's Family and Malaika Arora's Education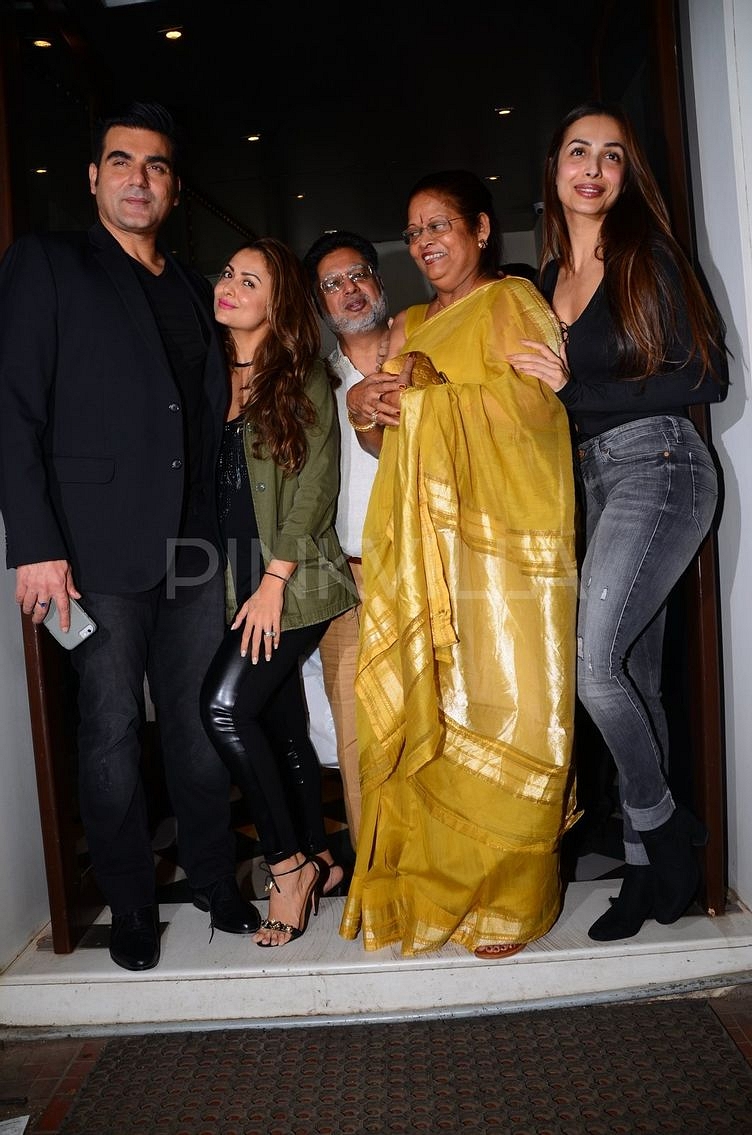 Malaika Arora was born on 23 October 1973. Malaika Arora's age is 49 years as of 2022. Malaika Arora's zodiac sign is Scorpio. Malaika Arora was raised in Thane, Maharashtra, India. Malaika Arora was given the Swahili name Malaika, which means 'angel.' Malaika was born to a Malayali Catholic mother and a Punjabi father.

Malaika Arora's father is Anil Arora and her mother is Joyce Polycarp. When Malaika Arora was 11 years old, her parents got divorced, and she moved to Chembur with her mother and sister Amrita Arora. Malaika Arora did her schooling at Swami Vivekanand School in Chembur, Mumbai, with secondary education. The school's headmaster was Grace Polycarp, her aunt.

She also attended Holy Cross High School Thane until the ninth grade. She attended Jai Hind College in Churchgate to further her education, but she was unable to finish because of work commitments. Before beginning her modelling career, she resided in Borla Society in Chembur, across from Basant Talkies. Arbaaz Khan, a Bollywood actor, married Malaika Arora. Their son, Arhaan, was born.
Malaika Arora's Affairs and Relationships
Malaika Arora and Arbaaz Khan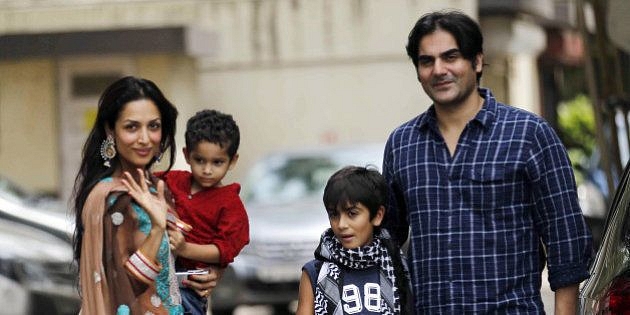 Everyone wants to have the ideal love story, but are there any that are truly perfect? Love doesn't come with a warranty for many years or a guarantee card. Love simply occurs! It has flaws of its own, but when cupid strikes, they seem rather perfect. Furthermore, isn't the essence of love to accept someone for who they are, flaws and all? Something to think about! Many of us have become daydreamers and ardent romantics as a result of Bollywood, to the point where we idolize particular couples and are fascinated by relationships in the 'La La Land'! In 1993, Arbaaz and Malaika created an avant-garde commercial for the coffee company Mr. Coffee. They claim that for them, it was love at first sight. 'Malaika Arora first met Arbaaz when I was modelling for the MR coffee ad when I was 18,' she remarked. We were completely in love with one another by the time the shoot was over.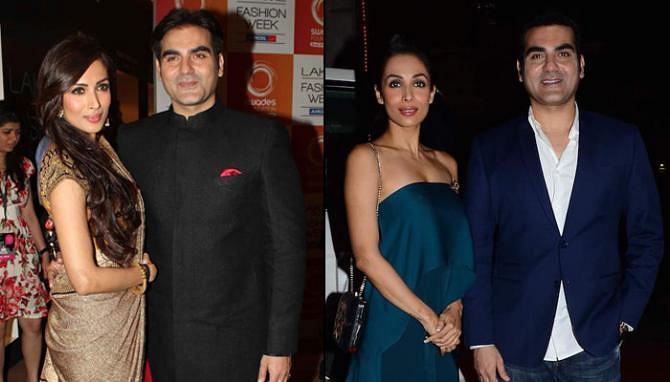 Their big day was December 12, 1998. After a lovely church wedding, they celebrated a nikah with their loved ones present. After that, Malaika never spent too much time in the spotlight while she was pregnant with their son Arhaan in 2002. Despite coming from a renowned film family Arbaaz is Salman Khan's brother and the son of renowned author Salim Khan, who wrote Sholay, the incredibly talented woman never tried her luck in the movies with her husband. In 1998, Malaika Arora wed Arbaaz Khan, he is an actor-director-producer in the Bollywood industry. They announced their separation in March 2016 after spending more than 18 years together. In May 2017, the couple filed for divorce. Arhaan Khan, their son, was born to them both.
Malaika Arora and Arjun Kapoor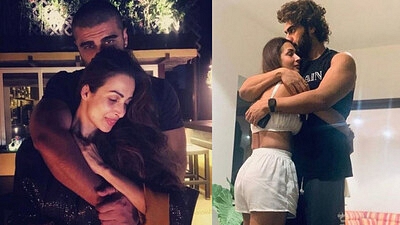 The romance between Malaika Arora and Arjun Kapoor, when did the romance between a 47-year-old and a 35-year-old actor begin? Arjun Kapoor and Malaika Arora are upfront about their relationship. However, there was a time when they wanted to keep their relationship a secret, and they frequently receive harsh criticism, mostly because of their age difference. Spending time with each other's families and enjoying holidays together shows that both have advanced their relationship. Arjun has also formed strong bonds with Malaika's family, particularly her 18-year-old son Arhaan. There were dating rumours surrounding Malaika and Arjun long before either of them made their relationship public. Malaika's marriage to Arbaaz Khan is said to have fallen apart because she and Arjun fell in love. Arjun Kapoor began dating Salman Khan's sister, Arpita Khan, and frequently visited their home.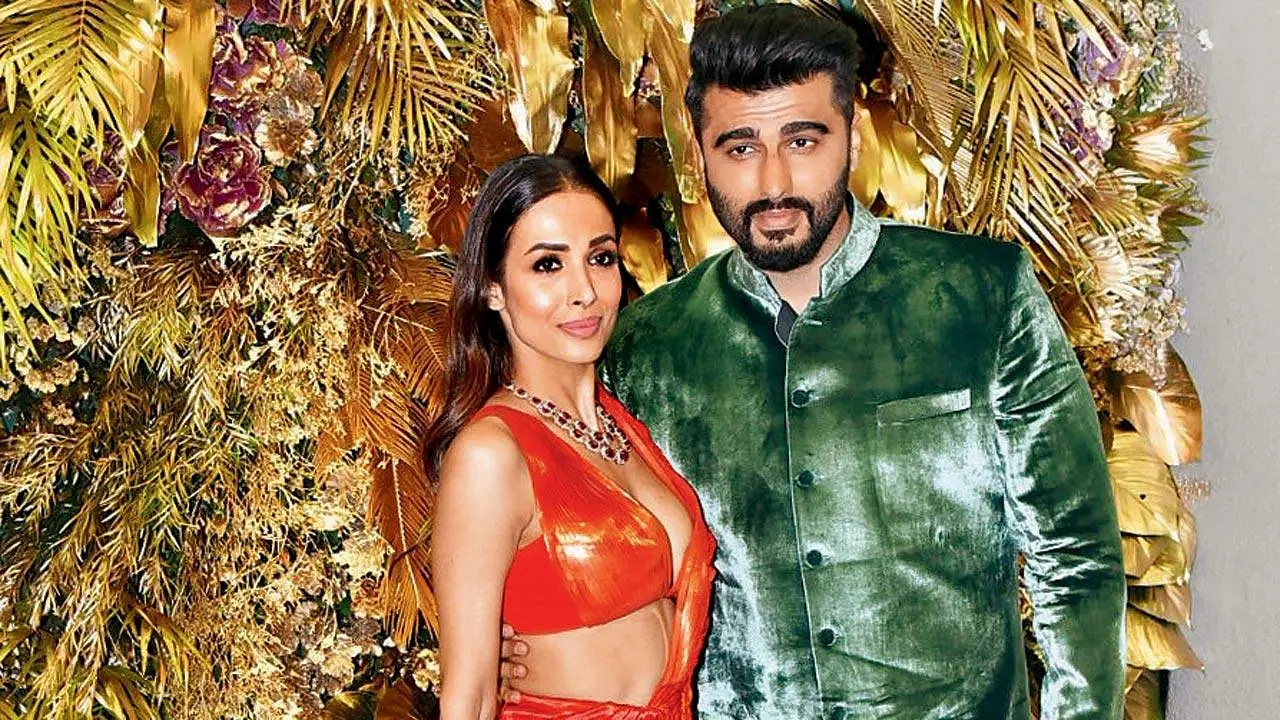 That's when he first noticed Malaika Arora, Arbaaz Khan's wife at the time. Even so, the two were frequently seen sneaking into each other's homes. Additionally, Malaika and Arjun were frequently spotted having fun together. Over time, Malaika and Arjun started to show up at gatherings with their families and close friends. Arjun and Arhaan, Malaika's son, was also spotted getting along. If not outright flirting, the two engaged in PDA on social media. They left comments on each other's posts, piquing the interest of their followers. Arjun and Malaika's relationship was finally made public. On the occasion of Arjun Kapoor's birthday, Malaika Arora posted a photo of the two of them holding hands while on vacation. Happy birthday to my crazy, insanely funny, and amazing @arjunkapoor. love & happiness, she wrote in the caption.
Malaika Arora's Career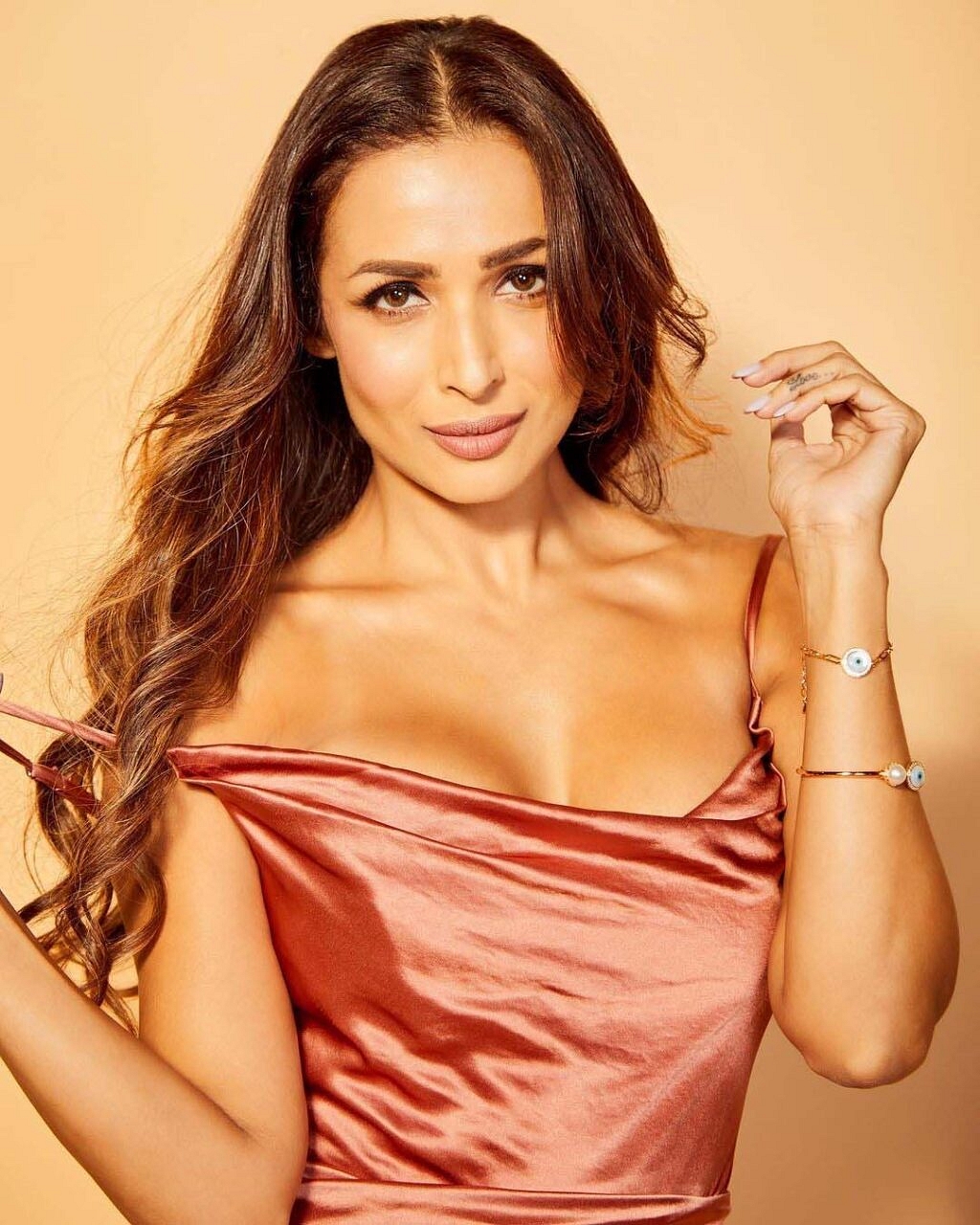 When MTV India began operations, Malaika Arora was chosen as one of the VJs. She started out as an interviewer, hosted programmes like Club MTV, and later co-hosted the programmes Love Line and Style Check with Cyrus Broacha. After that, Malaika started modelling, appearing in numerous commercials for album songs like 'Gur Naalo Ishq Mitha' by Bally Sagoo, in which she was paired with Jas Arora, and item numbers like 'Chaiyya Chaiyya' from the 1998 Bollywood film Dil Se. She appeared in the movie Dabangg's item song 'Munni Badnaam Hui' in 2010, which was produced by her ex-husband Arbaaz Khan. She participated in the setting of a world record on March 12, 2011, when 1235 participants performed in the choreographed dance to 'Munni Badnaam' under Malaika Arora as a lead in the song.

In 2012, she served as the Taiwan Excellence celebrity endorser. She gave Dabur's 30-plus her support. She claims that she has never wanted to be an actor. She shared the stage with Atif Aslam, Shaan, and Bipasha Basu during a string of concerts at Birmingham's LG Arena and London's O2 Arena. Malaika Arora announced in 2014 that she would appear in a cameo in the action comedy-drama Happy New Year, which is directed by Farah Khan. As one of the three judges on the television programme Nach Baliye, Malaika made an appearance. In the middle of 2005, the programme aired on STAR One. In Nach Baliye 2, which premiered in the fourth quarter of 2006, she remained a judge. She performed numerous item numbers on this show as a model for the contestants.

Malaika Arora's Movies and TV Shows
Dolly Ki Doli
Dolly is a con artist who marries untrusting men and flees with their money on the wedding night. A police officer and two irate grooms are involved in the investigation. Dolly (Sonam Kapoor) appears to be the ideal bride to match the ideal family—possibly even too ideal, as her unwitting grooms from a variety of ethnic and religious backgrounds learn the hard way that she is a seasoned con artist who steals their wealth after they get married. The task of apprehending the gang of thieves falls to police inspector Robin (Pulkit Samrat) and two disgruntled grooms, Sonu (Rajkumar Rao) and Manjot (Varun Sharma). Along with Varun Sharma and Rajkummar Rao's outstanding performances, the film has a quirky plot that doesn't hesitate to have an unconventional conclusion. Modern, independent girls who may not want to be shackled by marriage can relate to this runaway bride metaphorically. Dolly is a con artist who marries untrusting men and flees with their money on the wedding night. A police officer and two irate grooms are involved in the investigation. Dolly (Sonam Kapoor) appears to be the ideal bride to match the ideal family—possibly even too ideal, as her unwitting grooms from a variety of ethnic and religious backgrounds learn the hard way that she is a seasoned con artist who steals their wealth after they get married. The task of apprehending the gang of thieves falls to police inspector Robin (Pulkit Samrat) and two disgruntled grooms, Sonu (Rajkumar Rao) and Manjot (Varun Sharma). Malaika Aroara is the producer of the movie along with Arbas Khan. Malaika Arora has also made an appearance in the movie Dolly Ki Doli with the song Fashion Khatam Mujh Par
Dabangg
Together with his mother Naini, stepfather Prajapati, half-brother Makhanchan, and stepfather, Chulbul Pandey resides in Lalgunj, Uttar Pradesh. After being mistreated by Prajapati, he decides not to cooperate with him and instead rises to the position of town's most crooked police inspector. He is somewhat shocked to learn that Makhanchan is marrying Nirmala, the daughter of Ghatyal Master, after the sudden death of his mother. Instead of opposing this union, he hastily proposes to the stunning Rajjo, the town drunk's daughter Haria shows up to the wedding without being invited, has the priest wed them first, and an enraged Ghatyal calls off Makhanchan's wedding. The newlyweds take a honeymoon trip to Dubai where they experience the new metro system and go on a desert safari. After they return, Chulbul will face off against Chedi Singh, a would-be politician who has allied himself with the humiliated Makhanchan and accuses Chulbul of setting their business on fire and causing his father's illness. The two of them, along with their henchmen, will do whatever it takes to bring an end to Chulbul once and for all.
Dil Se
Reporter Amarkanth Varma works for All India Radio and has been assigned to cover events in northeastern India. He encounters a lovely young woman who declines to assist him as he waits for a train in a far-off, desolate railway station. When they cross paths again, she begs him to leave her alone because she claims to be married this time. Then Amarkanth was severely beaten by her family. During the beating, he learns that she is actually single. He is unable to put her out of his mind even after he recovers. When they re-connect, she introduces herself as his wife and requests that he call her Meghna. They then have a fairly intimate relationship on a bus journey. Then she disappears the following day. He looks for her in vain. He consents to marry Preeti Nair out of family pressure and brokenheartedness. Meghna visits him at home on the day of his engagement to Preeti and begs to stay there with a friend for a few days. The Varma family and all of India will be shaken to their very foundations as a result of Meghna's arrival this time, despite Amarkanth's family's quick acceptance.
Pataakha
Pataakha, which is based on Charan Singh Pathik's short story Do Behnein, tells the tale of two rival sisters who discover their true bond only after their marriage 'separates' them. Vishal Bhardwaj is the producer, writer, and director of the 2018 Indian Hindi-language drama film Pataakha which translates as Firecracker. Sanya Malhotra and Radhika Madan, a rookie, are the stars. On Charan Singh Pathik's short story Do Behnein, the plot is based. The movie debuted in theatres around the world on September 28, 2018. A film that rambles untamed through a landscape defined by two feisty girls who are the polar opposite of the Hindi film heroine, Pataakha is a beast unto itself. They are unkempt, shabby, and completely carefree; their femininity is not intended to seduce the audience and is frequently cut short by their heated arguments and fights. Although they do have boyfriends, the two of them are the ones in control. Men are permitted to believe that they have the girls' numbers. They don't, in actuality. In fact, the two sisters' hands make them into pliable putty.
MTV Supermodel of the Year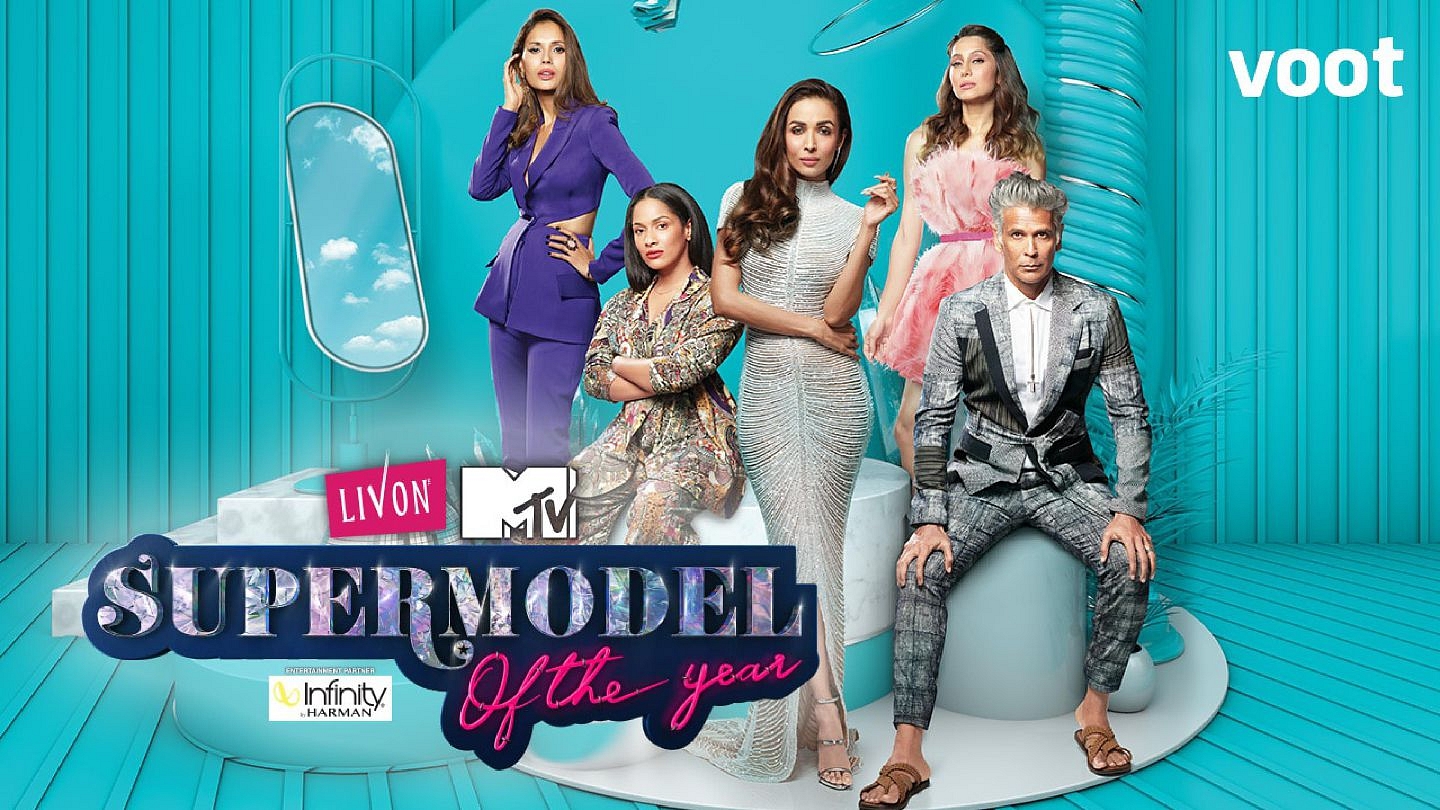 An Indian reality television programme called MTV Supermodel of the Year debuted on December 22, 2019, and it is currently airing on MTV India. Several women will compete for the title of Supermodel of the Year, giving viewers a chance to see them launch their modelling careers. 'Malaika Arora is igniting the ramp, so hold your breath! A fiery photo shoot for Flash News featuring the grungy sets and coaching from Anusha Dandekar!' The models participated in the photo shoot this week. 'Burning News at Your Fingertips' is the tagline. Models had to pose in front of a burning newspaper in this instance. In a demonstration photo shoot, Milind posed holding a newspaper that was on fire.
India's Next Top Model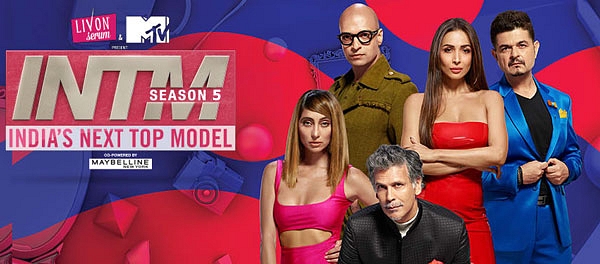 India's Next Top Model is an Indian reality television series that debuted on MTV India on July 19, 2015. The show is an Indian adaptation of Tyra Banks' 2003 American reality television show America's Next Top Model. Several women compete for the title of India's Next Top Model, which provides them with the opportunity to begin their modelling careers. The series' head judge/host is Lisa Haydon, who was later replaced by Malaika Arora. It is judged by Dabboo Ratnani, and Milind Soman (Season 3-4), and mentored by image consultant and grooming expert Neeraj Gaba and Anusha Dandekar. Bulldog Media & Entertainment acquired the format rights from CBS Television Distribution, and the series premiered on MTV India on July 19, 2015. While MTV is an Indian TV channel created a new version for female-only models called MTV Supermodel of the Year, the show was rebooted into a new format in 2018 and debuted as Top Model India Season 1 in Colors Infinity, a sister channel of MTV India.
India's Got Talent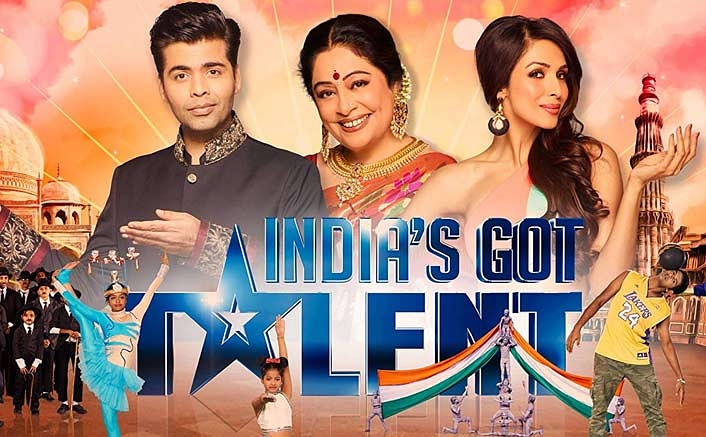 The talent competition series India's Got Talent is broadcast on television and is in the Hindi language. Fremantle is the company that creates and releases the show. Up until season 8, the show aired on Colors TV; starting with season 9, it is now broadcast on Sony Entertainment Television. Those who succeed in the initial stage of the selection process, which started with Sony Liv online auditions for season 9, are invited to the 'judges' auditions,' which are held in a few selected cities across the nation. The judges offer constructive criticism and feedback after each performance, and then they cast votes. A performer who receives a majority vote in favour of their performance advances to the next round; if not, they are booted from the competition. Additionally, the host(s) of the programme stands in the stage's wings to speak with participants and offer their own observations on their performances. If a performer is buzzed by all judges, their performance is automatically over and they are eliminated. Each judge has a buzzer and may use it during a performance if they are bored, dislike what is being performed, or feel the act is a waste of their time. In season 5, a 'golden buzzer' was introduced; in season 9, judges use it to choose acts and send them directly to the 'top 14,' bypassing judges' cuts.
Malaika Arora's Career Timeline
Malaika Arora's Struggles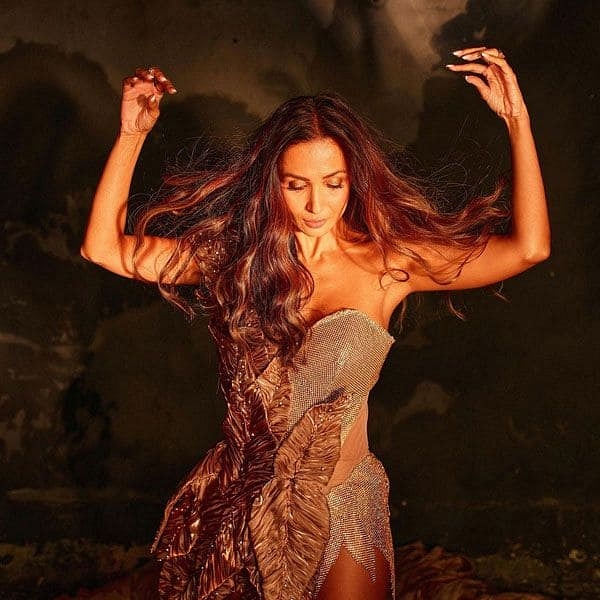 Malaika Arora made her way into our hearts through her music. Malaika has only encouraged her fans to dance with hit songs like Chaiyya Chaiyya, Munni Badnaam Hui, and Anarkali Disco Chali. Aside from her killer moves, the fashionista is also one of Bollywood's fittest heroines. While we always look to her Instagram for inspiration, the diva recently opened up about her industry struggles. Malaika Arora is an extreme hottie who makes headlines every day for maintaining such great fitness and appearance. Malaika experiences online trolling and shaming for a variety of reasons. That hasn't bothered her much, though. Malaika Arora has been associated with the 'sexy' label in the Bollywood industry for many years. Given her dedication to fitness, it appears that she has been a DIVA for years and will continue to be one. And Malla plans to hold onto the tag indefinitely. Malaika Arora also stated that she would rather be Sexy and Spicy than Pheeki and Thandi.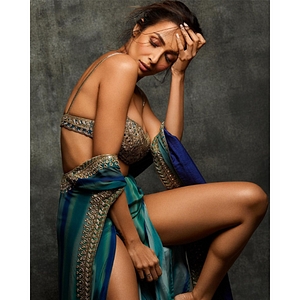 And there is a lesson to be learned from Malaika's perspective on her difficult times. Malaika said, 'I'll never let it get to me,' when asked about this 'My mother used to accompany me when I went to a lot of auditions. I experienced a lot of rejection when I first started, but that never discouraged me. I persevered and never gave up. I began my modelling career when I was 17 years old, and things progressed from there to the point where I am now able to judge a show.' The Chaiyya Chaiyya girl continued, 'In an interaction with IANS, 'It was challenging. When I was between the ages of 15 and 16, I had no idea what I wanted to do, but today's young people who attend auditions are much more certain of their career goals. Moreover, I first met Terence (Lewis) when I was in my teens and studying dance at his academy about 20 years ago. Today, I am judging a show alongside him.' Malaika will be one of the judges for India's Best Dancer alongside Terence Lewis and Geeta Kapur, despite the fact that she has been selective with her on-screen appearances. The show will have participants ranging in age from 15 to 30.
Malaika Arora's Controversy
Malaika Arora Trolled For Going Braless On A Walk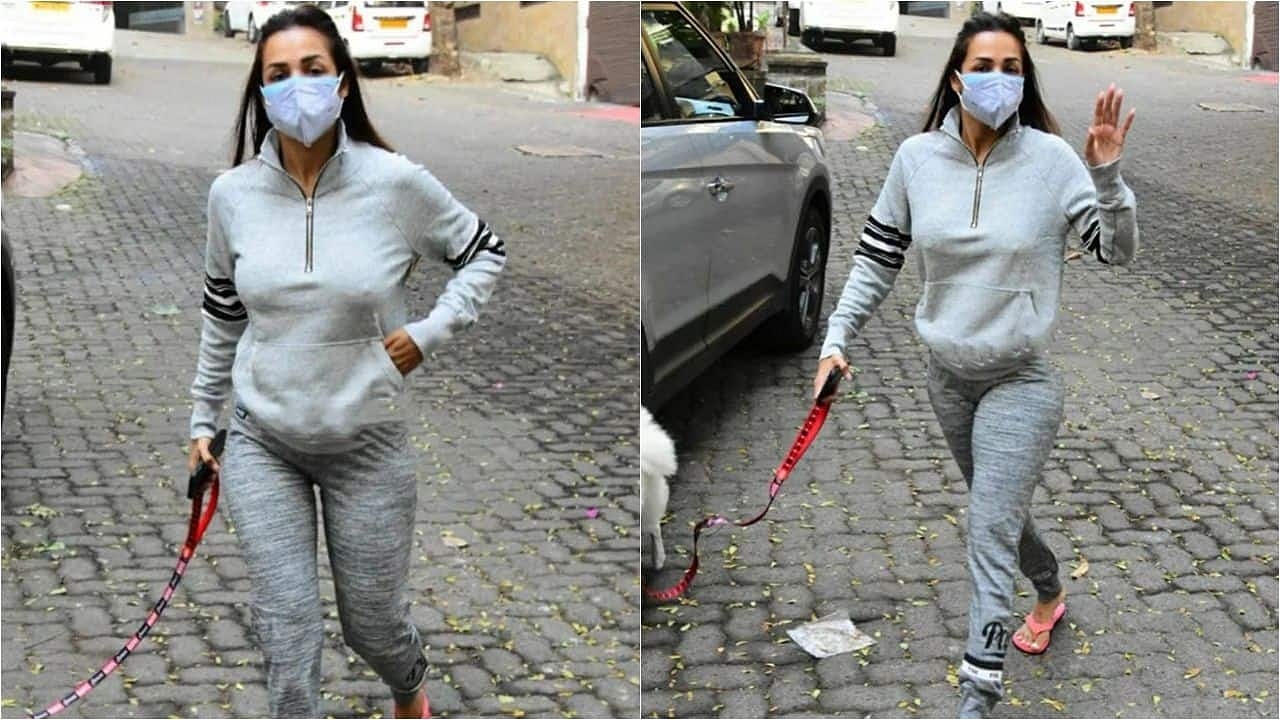 Malaika Arora was being mercilessly trolled for going braless on a morning walk, with one netizen saying, 'Double mask without a single bra...'. Her refusal to wear a bra drew the attention of netizens, who brutally trolled her for it. The actress has previously been chastised by netizens on numerous occasions, for everything from her clothing choices to her walking style. Malaika Arora is one of Bollywood's most sought-after fashionistas, with a massive fan base. The diva, who frequently posts high-end fashion goals on social media, is also an avid fitness enthusiast who inspires her followers with health-related videos, such as her daily morning walk. Her morning walks, on the other hand, frequently become a source of trolls, as she is chastised for both her walk and her outfits. A similar incident occurred recently while she was out walking her dog, Casper.

Malaika Arora Gym Outfit Controversy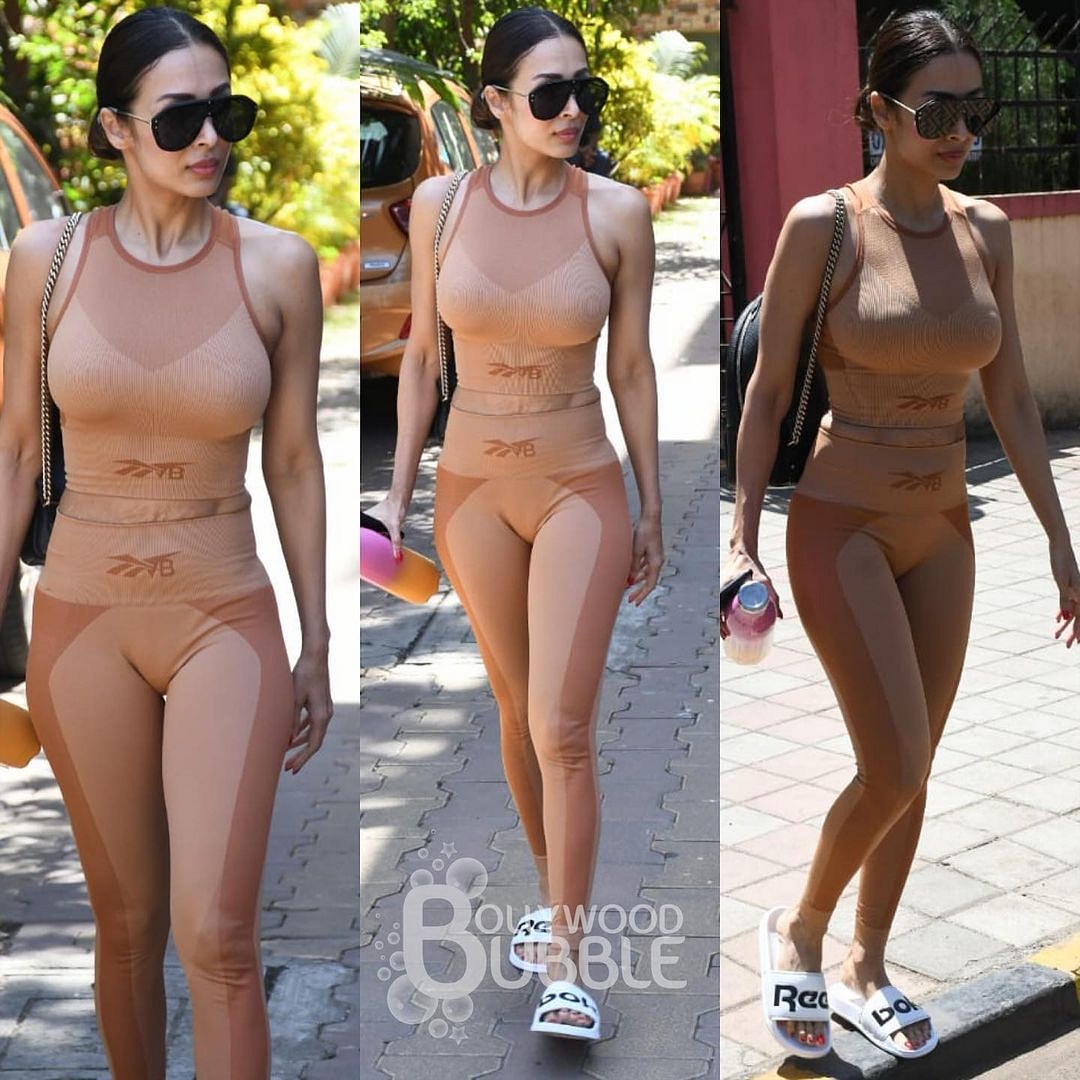 Malaika Arora was brutally trolled for her beige gym outfit, prompting one netizen to ask, 'Kuch pehna hai kya?' Malaika Arora is a major fashion influencer who knows how to make a statement with her fashionable attire. She also makes gym attire look stylish. Her recent gym outfit, on the other hand, was brutally trolled by netizens because she appeared to be practically naked! Malaika seizes every opportunity to experiment with her appearance, whether it's traditional or gym attire. She was recently photographed arriving at her gym, and she looked stunning in her beige activewear, which matched her skin tone far too well. It was so convincing that it could have passed for her skin. With this in mind, the trolls had a field day labelling Malaika as a Kim Kardashian want to be. The actress was trolled yet again for her clothing choices. Malaika doesn't care what trolls think. That's one of the reasons she doesn't care what others think and always does what she wants.
Malaika Arora Unshaven Underarms Controversy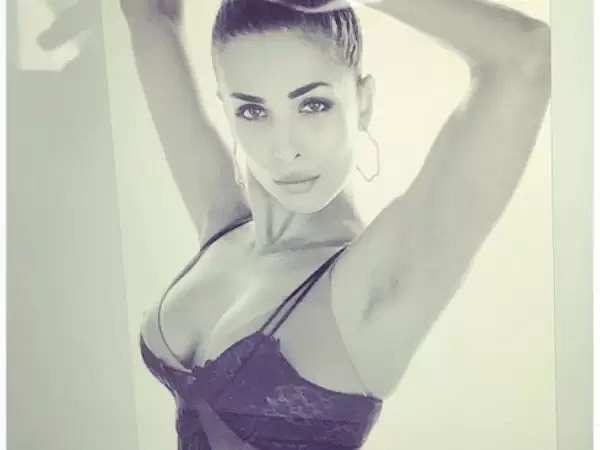 Malaika Arora shared a photo of herself showing off her enviable figure. Her unshaven underarms, however, drew the attention of trolls. While the diva was trolled for her underarm hair, we believe the image represented body positivity and acceptance. We admire Malaika for having the courage and boldness to post such a picture and remind people that it's okay to be themselves without fear of being judged by the society based on their appearance or life choices.

The actress shared a behind-the-scenes photo for a magazine cover and was trolled by netizens who began commenting on her armpits in the photo. The graceful actress chose to remain silent in the face of the absurd comments. 'I came at a time in the business when this whole thing about dark-skinned, fair-skinned was so prevalent and I was always put into the dark-skinned category so that was always there initially so ya that bias was always there,' Malaika Arora said on No filter with Neha.

Malaika Arora and Arjun Kapoor Kiss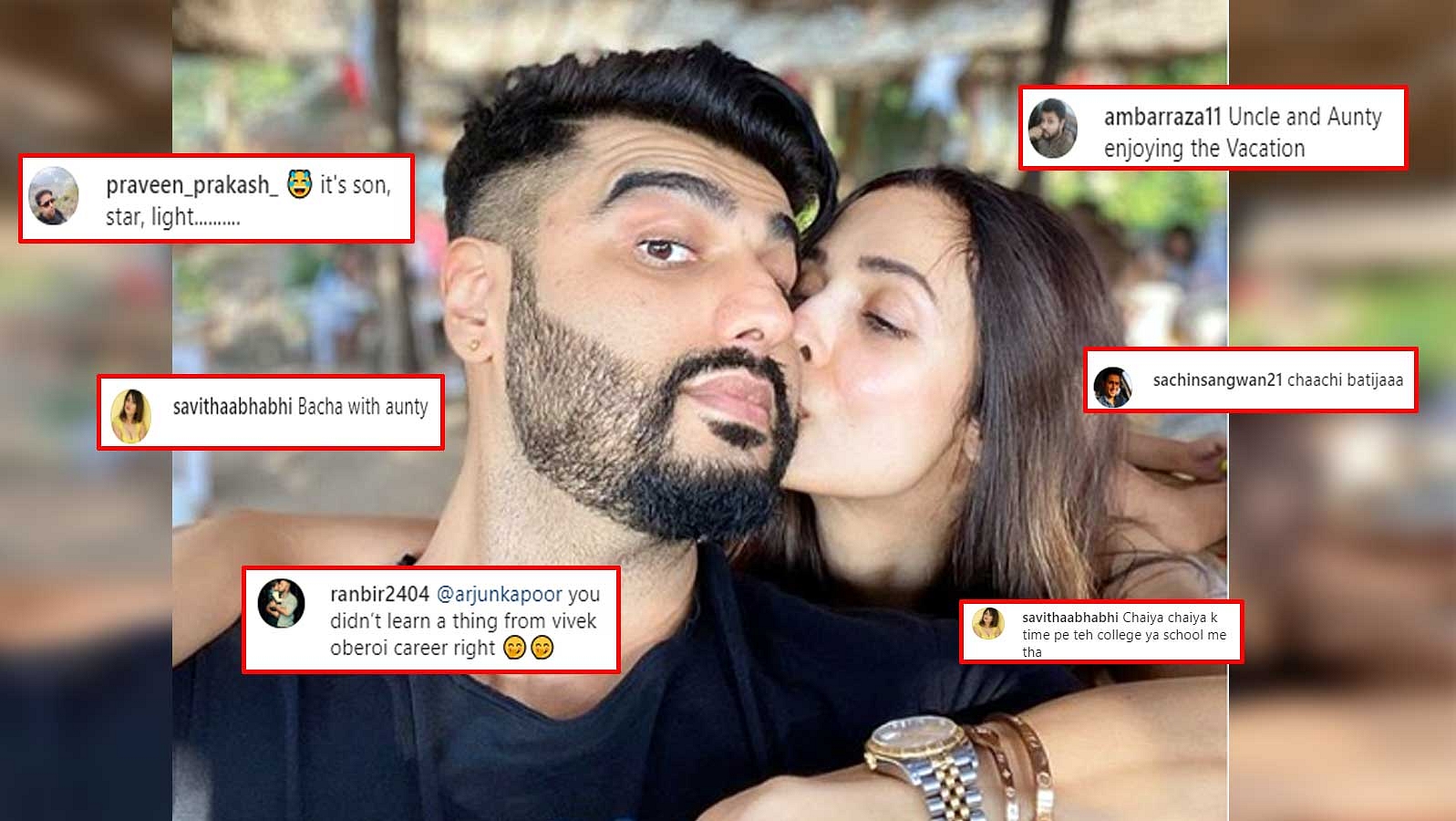 This New Year would be all about love and happiness for Malaika Arora, as evidenced by her photo with beau Arjun Kapoor. Malaika Arora posted a photo of herself kissing Arjun Kapoor on the left cheek, captioning it, 'Sun, star, light, happiness2020.' While many members of the Kapoor family, including Sanjay Kapoor's wife Maheep Kapoor and Malaika's friends Gabriella Demetriades and Shenaz Treasurywala, praised the photo, it also sparked some criticism. She was chastised for marrying Arbaaz Khan, Salman Khan's brother, and for leaving him. Her relationship with Arjun Kapoor also made headlines due to their age difference. Trolls took to social media after seeing the photo and began age-shaming Malaika Arora. Comments like 'Babies day out,' 'Bacha with aunty,' 'Divorce ki wajah,' and 'It's son, star, light' began to pour in after the photograph was posted. Many others referred to the image as 'true love,' 'affection,' and 'pure love.'

Malaika Arora Awkward Hand Placement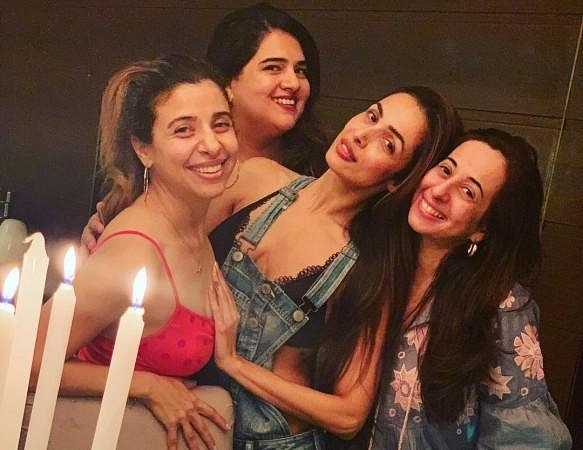 Malaika Arora was trolled mercilessly for posting a photo of her Thanksgiving dinner with her girl gang who are Preeta Sukhtankar, Delnaz Daruwala, and Vahbiz Mehta. Malaika Arora was trolled mercilessly particularly for the awkward placement of her hand.
Trolls flooded the comments section of Malaika's Instagram post with questions like 'Why are her hands on that lady's boobs?' We believe the trolls read too much into the picture.

Malaika Arora's Networth and Income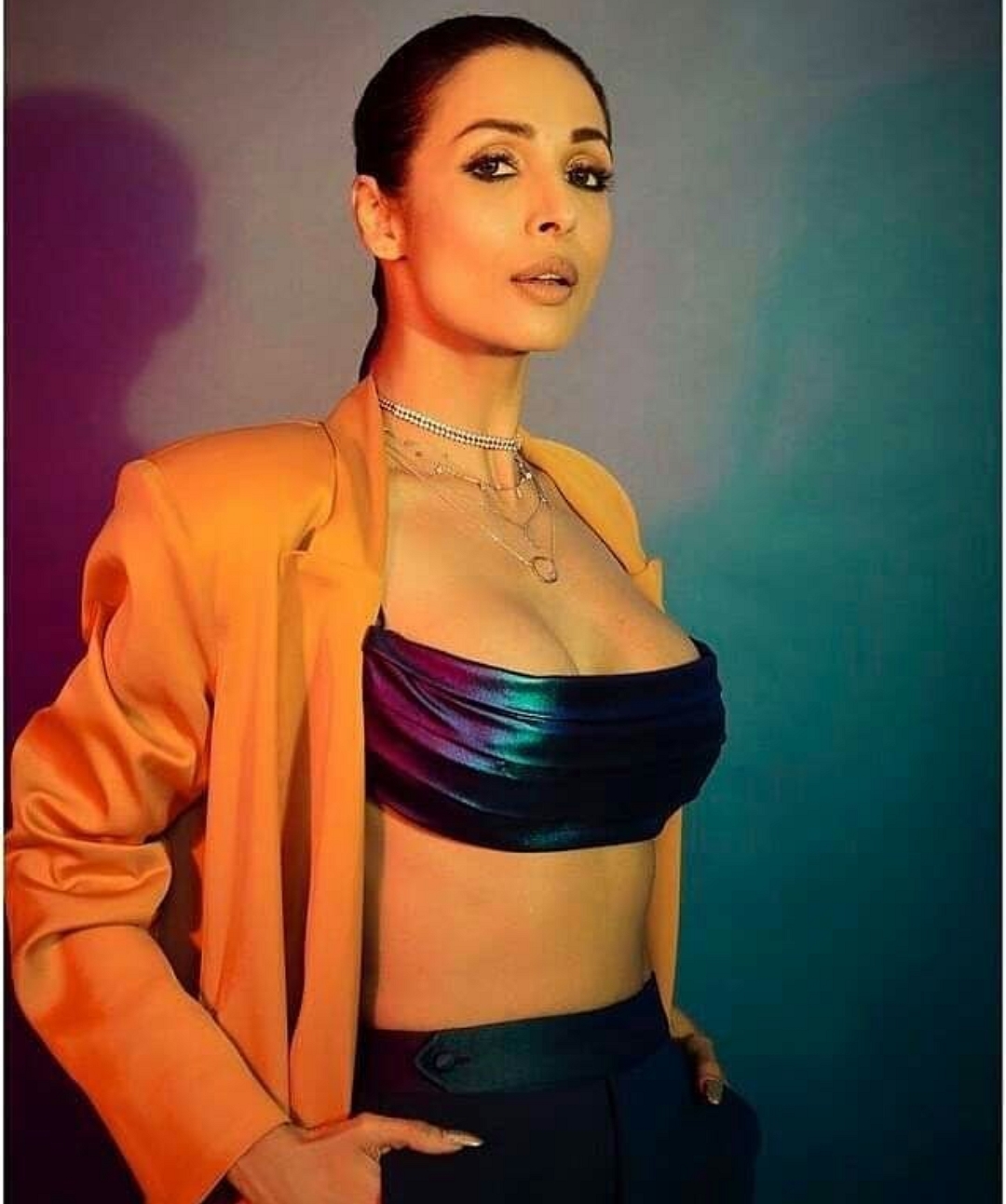 The amount of assets that surpass liabilities is referred to as net worth. Cash, real estate, and anything else of value are examples of assets. It is the value of everything you own. Net worth is not calculated on a yearly basis. Net worth is determined by deducting all liabilities from all assets. Net worth is determined by deducting all liabilities from all assets. So, how much is Malaika Arora currently worth? Malaika Arora has a net worth of $10 million. In 2022, Malaika Arora's net worth is estimated to be $10 million (Rs 75 crores). Malaika Arora's monthly salary exceeds 60 lakh rupees. The fee for each episode of Malaika Arora's show is around 5 lakh rupees. Malaika Arora charges around a million rupees for a single item number song. Malaika Arora's annual salary exceeds 12 crore INR.

With over 16 million Instagram followers, the actress has a massive fan base across the country. Malaika Arora is the owner of a very expensive and luxurious home in Bandra, Mumbai, Maharashtra. This house has a stunning view of the Arabian Sea and is valued at 20 crore INR. Range Rover Vogue, BMW 7 Series 730Ld, Toyota Innova Crysta, and BMW X7 are some of Malaika Arora's Cars. She makes money in a variety of ways, but movies and TV shows are her main sources of income. She also does various endorsements, and her net worth is increasing year after year. Malaika Arora was appointed as the brand ambassador for 'USA Pears' in India. She promotes brands such as Dabur, Thirty Plus, Taiwan Excellence Care, Ponds, Toni & Guy, Sunsilk, and Gillette.

Malaika Arora's Awards and Achievements
Apsara Film Producers Guild Awards
2011 Apsara Award Best Film Dabangg (2010)
Awards of the International Indian Film Academy
2011 Popular Award Best Film Dabangg (2010)
BIG Star Entertainment Awards, India
2016 Television Award Most Entertaining Jury/ Host (TV) - Non-Fiction India's Got Talent (2009)
2010 Film Award Most Entertaining Film Dabangg (2010)
Colors Golden Petal Awards
2011 Fun Fearless Award Fun Fearless Power Couple
Filmfare Awards
2011 Filmfare Award Best Film Dabangg (2010)
Filmfare Glamour And Style Awards
2019 Filmfare Glamour and Style Award Diva of the Year
Indian Telly Awards
2014 Indian Telly Award Best Judge on a TV Show India's Got Talent (2009)
2012 Indian Telly Award Best Judge on a TV Show Jhalak Dikhhla Jaa (2006)
National Film Awards, India
2011 Golden Lotus Award Best Popular Film Providing Wholesome Entertainment Dabangg (2010)
Vogue Beauty Awards
2019 Vogue Beauty Award Fitspiration of the Year
Malaika Arora Interesting Facts
Malaika Arora had aspired to be a teacher since she was a child, and she even studied child psychology in school. Her plans changed as she grew older, and she found her footing in the television industry
Malaika Arora wasn't always the seductive siren we know and love. In an interview, she revealed that as a child, she was a tomboy who had no interest in 'girly' things.
Malaika Arora gets her name from the Swahili word 'Malaika,' which means 'angel.' Malaika Arora is Malayali in part because her mother is a Malayali Catholic and her father, Anil Arora, is Punjabi.
On the MTV platform, the supermodel Malaika Arora began her career as a VJ. She began her career as an interviewer and later hosted several shows. Later, she advanced and pursued a career in film.
Malaika Arora then began modelling, appearing in numerous advertisements for album songs such as 'Gur Naal Ishq Mitha' and item numbers such as 'Chaiyya Chaiyya' in the 1998 Bollywood film 'Dil Se.'
Malaika Arora the actress from the 1998 movie Dil Se was dancing on a moving train while filming the popular song 'Chaiyya Chaiyya' on the set. Malaika had to be restrained with a rope so she wouldn't fall. When the rope was removed after the shoot, blood could be seen dripping off her.
Have you ever wondered where Malaika Arora got her effortless moves from? Her love of dance dates back to her childhood when she began showing promise as a dancer at the age of four. The model has received training in ballet, jazz ballet, and Bharatanatyam.
Social Media
Frequently Asked Questions