Neha Dhupia | Biography, Career, Age, Net worth, Movies

Hitesh Mandot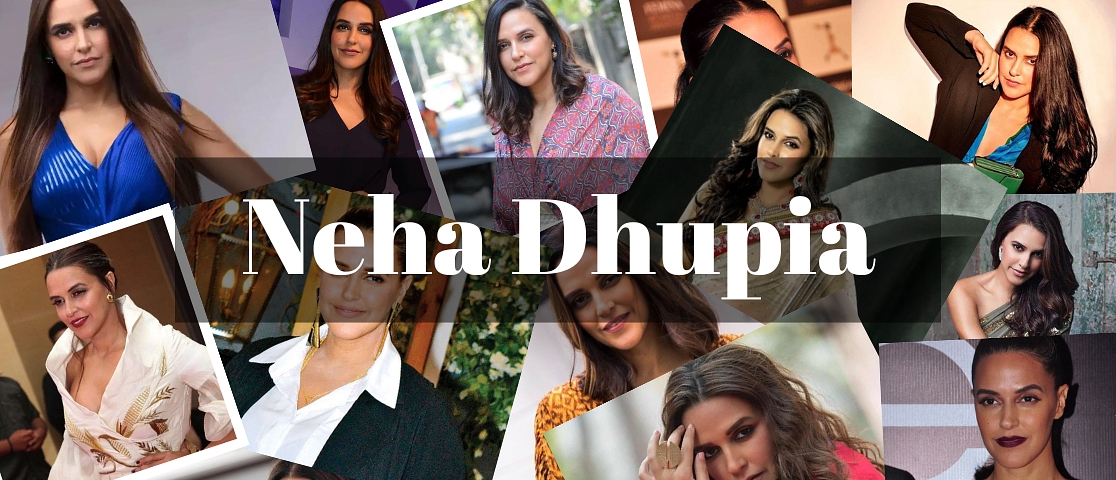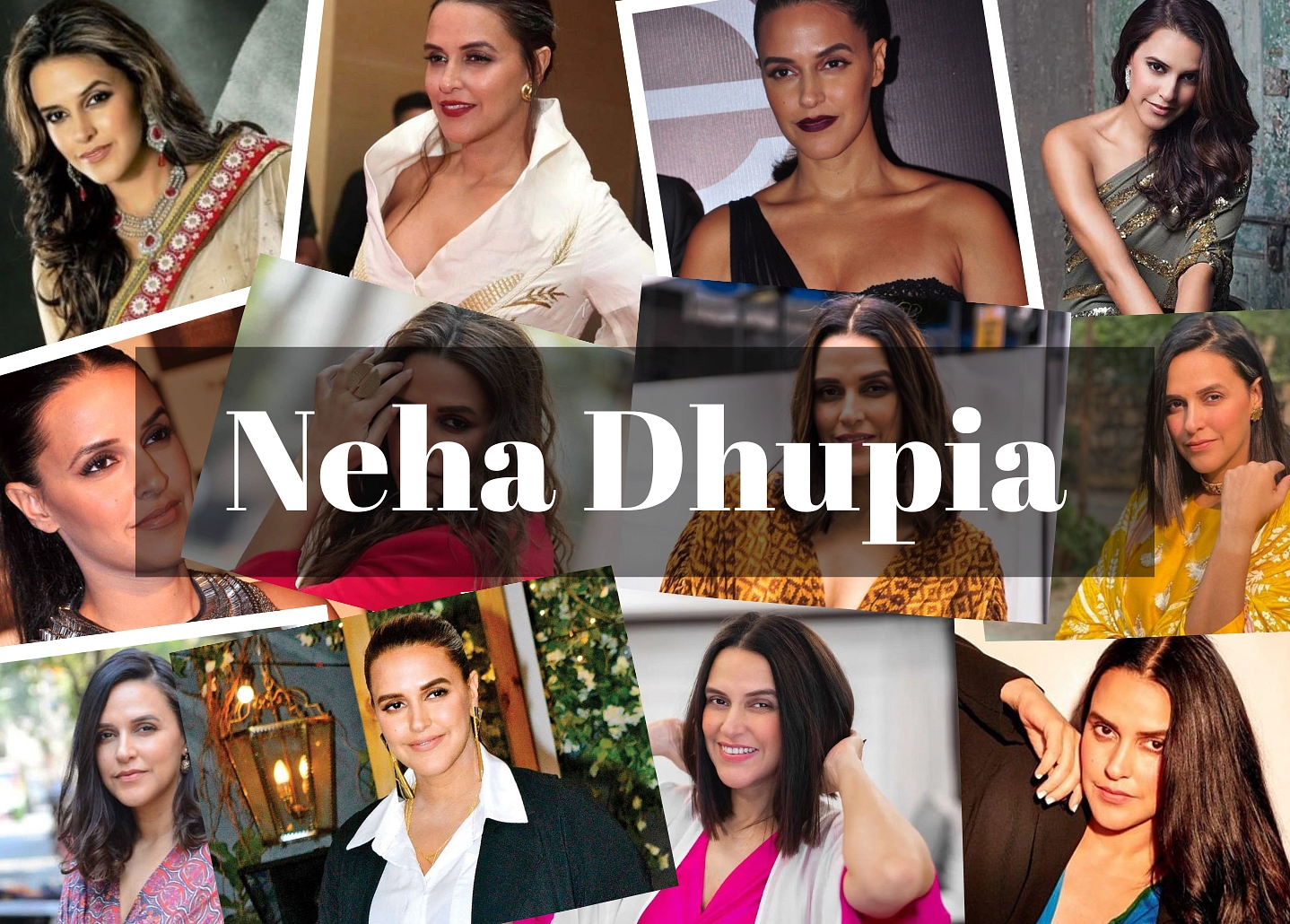 "It's her choice " the viral Meme on social media is the line said by Neha Dhupia. Neha Dhupia is an Indian Actress. She is also well-known for being one of the show's judges since season 14 of the reality series MTV Roadies. Neha Dhupia is also known for her podcast No Filter Neha.

Neha Dhupia's Biography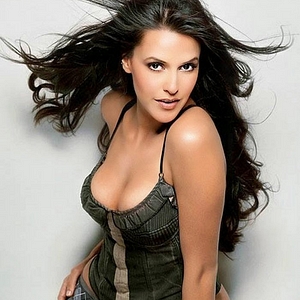 Neha Dhupia is an Indian actress. Neha Dhupia's birthday is on the 27th of August. She was born in the year 1980. Neha Dhupia's age is 42 years as of 2022. Neha Dhupia's birthplace is Kochi, India. Neha Dhupia's zodiac sign is Virgo. Neha Dhupia's father's name is Pradip Singh Dhupia. Neha Dhupia's mother's name is Manpinder (Babli ) Dhupia. Neha Dhupia's husband is Angad Bedi. Neha Dhupia's daughter is Mehr Dhupia Bedi. Neha Dhupia's son's name is Guriq Singh.

Neha Dhupia is an Indian actress and model who primarily appears in Hindi-language films, as well as a few Punjabi, Telugu, and Malayalam productions. Neha Dhupia placed among the top 10 contestants for Miss Universe in 2002 and won the Femina Miss India competition. Since Season 14, Neha Dhupia has also served as one of the MTV Roadies' top Judges.

In 2003, Neha Dhupia made her Bollywood debut in the movie Qayamat: City Under Threat. Neha Dhupia acted in a variety of films in the years that followed, including Singh Is Kinng , Dasvidaniya, Mithya, Maharathi, Ek Chalis Ki Last Local, and Chup Chup Ke. In the Mahatma Gandhi biopic Dear Friend Hitler from 2011, she plays Eva Braun. On the Indian music app Saavn, Dhupia created and presented the Bollywood podcast #NoFilterNeha in 2016, during which she conducted interviews with famous Bollywood figures. Season four of the podcast, which was released by Dhupia in November 2019, will eventually become a web series.

Talk To Similar Celebrities
Neha Dhupia's Family and Education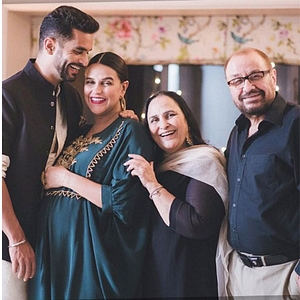 Neha Dhupia's birthdate is 27 August 1980. Neha Dhupia's age is 42. Neha Dhupia's birthplace is Kochi, India. Neha Dhupia's zodiac sign is Virgo. Neha Dhupia's father's name is Pradip Singh Dhupia. Neha Dhupia's mother's name is Manpinder (Babli ) Dhupia. Neha Dhupia's husband is Angad Bedi. Neha Dhupia's daughter is Mehr Dhupia Bedi.

Neha Dhupia was born into a Punjabi Sikh household in (the modern Indian city of Kochi). Her mother, Manpinder (Babli Dhupia), is a stay-at-home mom, and her father, Commander Pradip Singh Dhupia, was a naval officer. She attended the Navy Children's School in Chanakyapuri, New Delhi after attending the Naval Public School in Cochin. She earned an honors degree in History from Jesus and Mary College, a campus of the University of Delhi, in New Delhi.

Neha Dhupia's Affairs and Relationships
Neha Dhupia and Ritwik Bhattacharya
Ritwik Bhattacharya, a national level squash player, and the actress were first romantically linked. They had reportedly been dating for a very long time. Neha reportedly admitted in an interview that they had been in and out of a relationship for a long time.

Neha Dhupia with Yuvraj Singh
Neha Dhupia was linked to cricketer Yuvraj Singh. They were frequently seen together, and rumors of their relationship were devoured by gossip columns. The actress later clarified the situation by stating that they are not a couple.

Neha Dhupia and James Sylvester
James Sylvester, a dentist, was also said to be dating Neha Dhupia. He was a Venezuelan native. He allegedly relocated to India in order to be with Neha Dhupia but soon came back to the US. Neha had admitted in an interview that Jimmy—as she affectionately refers to him—had indeed relocated to Washington. I don't want to talk about my personal life beyond this.

Neha Dhupia and Angad Bedi
Neha Dhupia and Angad Bedi first met at a gym. At this time, Angad Bedi was playing for the Delhi Under-19 cricket team, while Neha Dhupia was getting ready for the Miss India contest. For Angad, it was love at first sight.

Later, Neha and Angad encountered one another in Mumbai at the party of a mutual acquaintance, where they "friended" one other and began conversing. Neha Dhupia was the love of Angad Bedi's life. The actress, however, wished to continue being just friends with him. She stated in an earlier interview that despite the advice of all of their friends to separate, Angad Bedi remained hopeful and waited for her.

Neha finally recognized her affection for him after four hard years and agreed to Angad's proposal. On May 10, 2018, Neha and Angad stunned their guests by getting married in secret. The decision to be married was made in a single night, according to Angad.

After they got married, the birth of their first child made headlines! For a while, the couple would not discuss Neha's pregnancy. According to reports, Neha Dhupia was three months pregnant when Angad asked her parents for her hand in marriage. When Angad told Neha's parents the news, they were furious, as he subsequently revealed. Mehr Dhupia Bedi, who was born in November 2018, is the daughter of Angad and Neha.

Neha and Angad announced that they are having a second child in July 2021. Neha admitted to being pregnant after Angad tested positive for Covid-19. The 40-year-old actress added that when she told her husband the news, he was ecstatic and filled with pleasure. Neha Dhupia and Angad Bedi welcomed a boy as their second child in October 2021.

Neha Dhupia's Movie and Career
Neha Dhupia's First Movie Qayamat: City Under Threat (2003)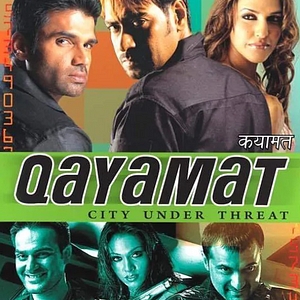 When Akram learns about the Ramani Brothers case, he urges his superiors to contact Rachit to help. The Ramani brothers used to be friends with Rachit, but they betrayed him. The action-thriller movie Qayamat: City Under Threat, which was directed by Harry Baweja and first released on July 11, 2003, is in the Hindi language. This movie is a remake of The Rock from 1996. Upon release, the movie had a mediocre box office performance. The movie's action sequences and plot received such high appreciation from viewers that there was a sizable demand for a sequel. In single-screen theaters in Mumbai, Indore, Bhopal, and Delhi, the movie played for 100 days.

Sameer wrote the lyrics, and Nadeem Shravan wrote the music. The soundtrack album for this movie was the sixth best-selling album of the year, according to the Indian trade website Box Office India, with almost 21,00,000 units sold.

Ek Chalis Ki Last Local (2007)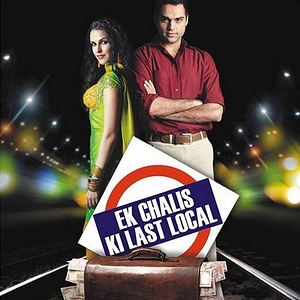 Nilesh Rastogi, who works in Kurla at a Multinational Call Center where he is told to talk with an accent, misses the final local train to Vikhroli at 1:40 AM that is headed for Kalyan. He searches for a different spot to hang out till the next train arrives at 4:10 AM after being asked to leave the station by a Hawaldar. He encounters Madhu, a woman who is lost, and the two learn that auto-rickshaws are on flash strike as a result of a bomb incident in Ghatkopar. When they are unsuccessful in their search for alternative transportation, the pair decides to go to a pub, where both of their lives will be completely flipped upside down.

Abhay Deol and Neha Dhupia play key roles in Sanjay Khanduri's 2007 Indian Bollywood adventure comedy thriller Ek Chalis Ki Last Local.

De Dana Dan (2009)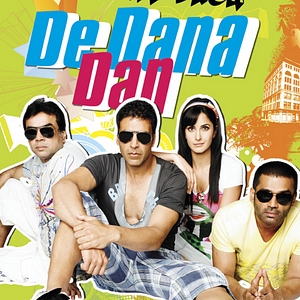 In the story De Dana Dan, Nitin (Akshay Kumar) and Ram (Suniel Shetty) are only lucky to find love; else, their life and financial situation are both a big zero. But now, Anjali (Katrina Kaif) and Manpreet (Sameera Reddy), their wealthy girlfriends, have given them a choice: earn enough money to elope, or they'll forget about them forever.
Nitin and Ram, who are poor and in need of money, must make a lot of money quickly. They came up with the bold idea to kidnap Moolchandji, Archana's spoiled dog (Archana Puran Singh). However, Moolchandji flees, leading the authorities to believe Nitin is the one being held captive.
A Chinese Don, a hired assassin, an ACB officer, a club dancer, an ambassador, a young dissatisfied wife, a letch, a drunken waiter, and a dead body nobody wants are among the characters the boys run into as they attempt to get their hands on the ransom money. What happens next is De Dana Dan... consisting of so many turns and twists that you'll laugh so hard you'll giddily!

Lust Stories (2018)
Young schoolteacher Megha (Kiara Advani) is engaged to office worker Paras (Vicky Kaushal). Megha learns after their marriage that while Paras enjoys sex constantly, he is unaware of her displeasure. Her pregnancy is encouraged by his family because they think having children is the only joy a woman may want. Megha once catches Rekha, a coworker, using a vibrator in the school library. Rekha is played by Neha Dhupia. This inspires Megha to use one as well, but when she tries to do so at home, Paras shows up looking scruffy from an accident, so she had to run into the living room while carrying her vibrator. The grandma of Paras accidentally uses the vibrator's remote in place of a TV remote.

The grandma of Paras unintentionally starts to up the volume after mistaking the vibrator's remote for a TV remote. Megha takes delight in it. She attempts self-control but fails. In the end, Megha experiences an orgasm, which her mother-in-law, sister-in-law, and Paras witness in disbelief. Enraged, Paras's mother declares that Megha's womb is unfit to carry her son's offspring and demands a divorce. When Paras sees Megha a month later, he informs her that he does not want to get a divorce from her simply because of what she did wrong. She insists that she did not make a mistake and that a woman has more desires than only having children, and Paras shows his love for her by passionately feeding her ice cream.

MTV Roadies (2016) (Tv Show )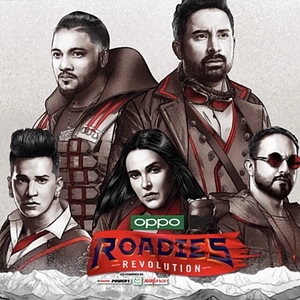 Young people watch MTV Roadies, a reality program. It debuted in 2003 and is broadcast on MTV India. On Voot, the show is also accessible digitally. The show's creators are RJ Amit, Rajiv Lakshman, and Raghu Ram. In 2014, they exited the program. They informed the media that they had done enough to make the show successful and that they wanted to give the next generation the chance to continue the show. It is one of India's longest-running reality series with a 17-year history.

A group of contestants go to various locations and take part in numerous tasks that test their physical, social, and mental fortitude in this reality show. There are vote-ins, vote-outs, eliminations, and game-changing shocks along the way. The final winner is the contestant who makes it through vote-outs and wins the grand finale. The program has had some success with young people. The executive producer responded Roadies contains travel, adventure, and drama when questioned about the program.
Vote-outs, vote-ins, immunity, eliminations, captaincy, twist added by the producers, and special guest appearances by actors, athletes, and artists have all been recurring elements of the show across all of its seasons.
Neha Dhupia is one of the judges of the show since 2016.

Neha Dhupia's Career Timeline
Neha Dhupia's Controversy (Roadies and It's her choice)
During one of the Roadies audition episodes, Neha Dhupia's famed adultery stand generated a lot of buzz. After being overheard advising a competitor that if a female chooses to be with five boys, it is her choice and perhaps the issue is with the boy himself, Dhupia received nasty trolling. This occurs after the contestant admitted to slapping his girlfriend after she revealed that she was having extramarital affairs with not one, but five different men.

Neha Dhupia was supported by fellow judges for the competition Nikhil Chinapa and rapper Raftar, but she also posted a statement about the incident on her official Instagram account. In a recent interview, Neha once more discussed her position on the subject.

Neha Dhupia told TOI that she still chooses to stick by all of her past views despite all the criticism. 'For me, I feel everyone is entitled to their opinion, and that's precisely what I exercised, the actress was reported as saying. The primary point I made was that, while I never supported adultery, I believed that domestic abuse may result in far more serious consequences than adultery if the two were combined. So I decided to speak out against domestic abuse, and I have done so ever since. This is the exact message I intended to convey. On social media, I had shared the exact same thing as my statement. Regarding getting trolled, I believe it's a result of my popularity and accessibility on social media as a public figure. One is that you have a right to your own viewpoint, and the other is that you should not take it personally by abusing someone or their family.

Neha Dhupia's Net worth
Neha Dhupia's Updated Net Worth in 2021 is $5 million, which is roughly equivalent to 33 Crores. Additionally, Neha Dhupia charges between 40 and 50 lakh for each movie. Her work in the film and television industries is Neha Dhupia's main source of income. Additionally, the actor receives payment for participating in ceremonies and events. She has additionally served as a brand ambassador for companies such as Panasonic, Gitanjali Group, Colors Mobile, and Gillette Venus.

Neha Dhupia's Awards & Nominations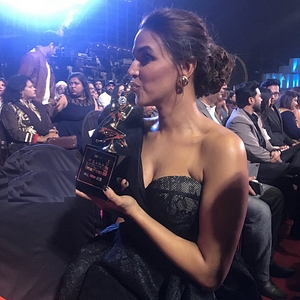 Filmfare Awards 2004 - Best Female Debut for Qayamat: City Under Threat - Nominated
Screen Awards 2004 - Best Female Debut for Qayamat: City Under Threat - Won
Star Guild Awards 2004 - Best Female Debut for Qayamat: City Under Threat - Nominated
Stardust Awards 2004 - Superstar of Tomorrow – Female for Qayamat: City Under Threat - Nominated
Stardust Awards 2005 - Superstar of Tomorrow – Female for Julie - Nominated
Stardust Awards 2007 - Best Supporting Actress for Chup Chup Ke - Nominated
Stardust Awards 2009 - Best Supporting Actress for Singh Is Kinng - Nominated
Screen Awards 2010 - Best Supporting Actress for Raat Gayi Baat Gayi? - Nominated
Stardust Awards 2011 - Best Actress for Phas Gaye Re Obama - Nominated
PTC Awards 2013 - Best Actress for Rangeelay - Nominated
Screen Awards 2018 - Best Supporting Actress for Tumhari Sulu - Won
Zee Cine Awards 2018 - Best Supporting Actress for Tumhari Sulu - Nominated
International Indian Film Academy Awards 2018 - Best Supporting Actress for Tumhari Sulu - Nominated
Neha Dhupia's interesting facts and trivia.
Before filming a scene for Dus Kahaniyaan, Neha insisted that an actor wash his hands five times.
Neha Dhupia has acknowledged that she enjoys comic books a lot.
Neha had an appearance in Nattu Odoru, a Japanese film! ninja techniques
Neha had appeared in a music video for the Euphoria song Sha Na Na before she became well-known.
Neha's acting career began in New Delhi with the production of the play "Graffiti."
Social Media
Frequently Asked Questions