Mithun Chakraborty | Movies, Age, Biography, Net Worth

Violeena Vargav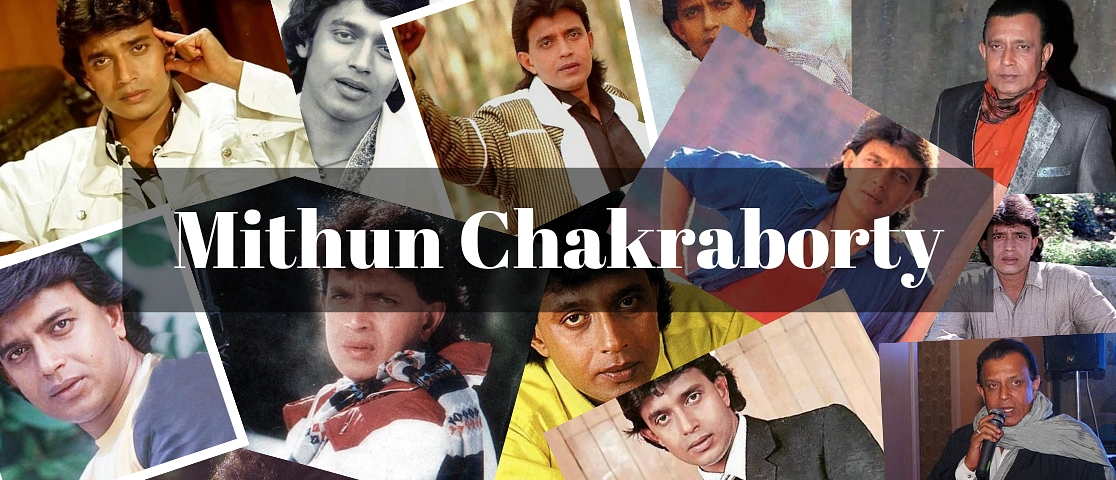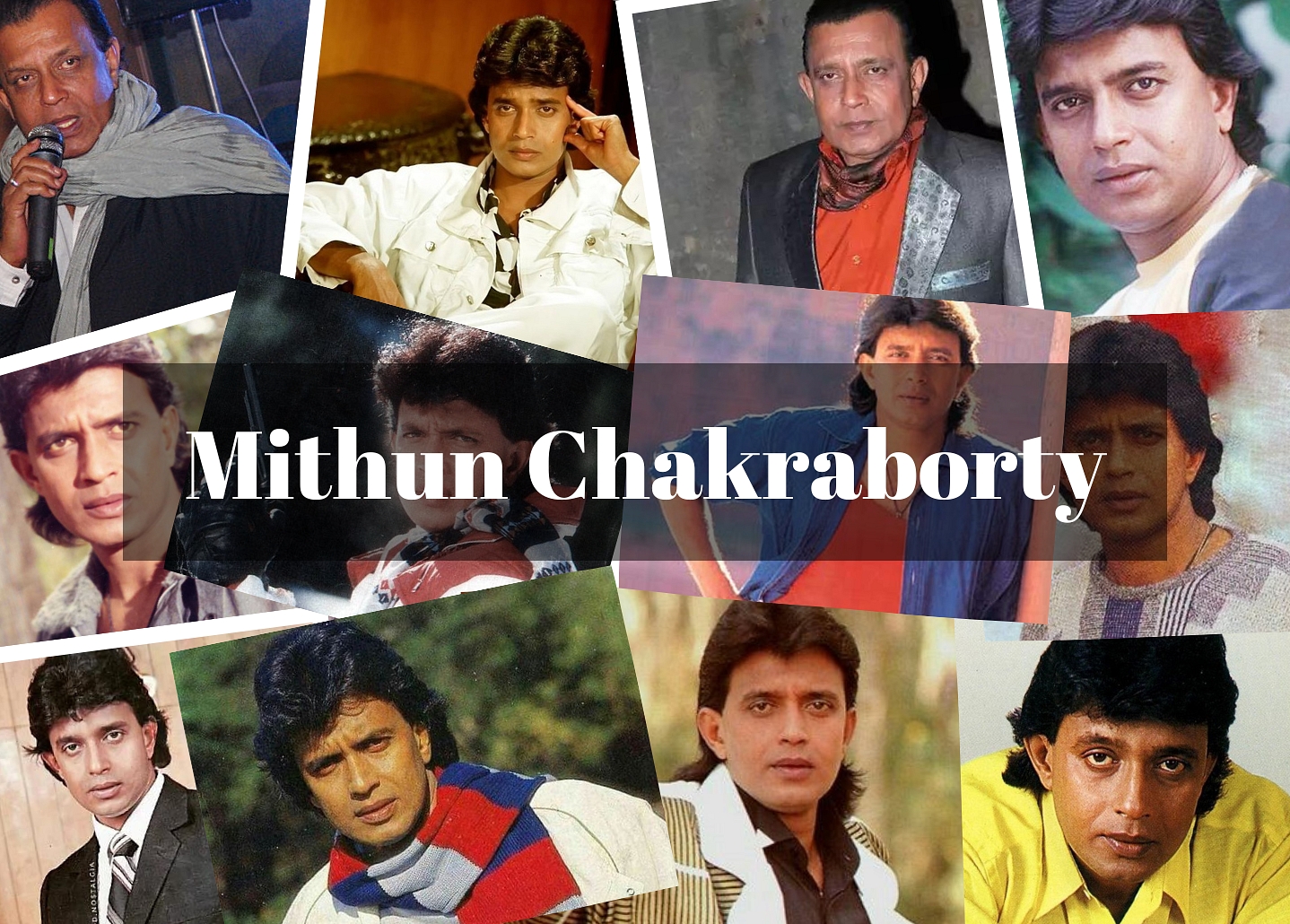 Mithun Chakraborty's Age and Mithun Chakraborty's Biography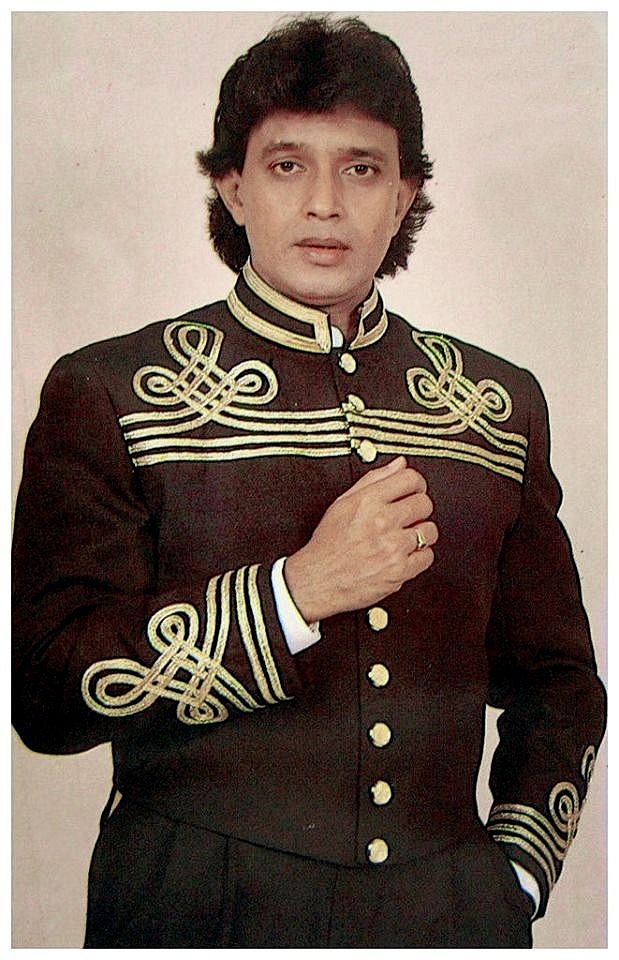 Mithun Chakraborty is an Indian actor and producer. The majority of Mithun Chakraborty's film career was in Bengali and Hindi. He formerly served as a member of the Rajya Sabha. He has won three National Film Awards and two Filmfare Awards.

Mithun Chakraborty's birthday is 16 June 1950. Mithun Chakraborty's birthplace is Calcutta, West Bengal. Mithun Chakraborty's age is 72 years, as of 2022. Mithun Chakraborty's religion is Hinduism. Mithun Chakraborty's zodiac sign is Gemini. Mithun Chakraborty's height is 1.83m or 6 ft.

In the art-house drama Mrigayaa from 1976, Mithun Chakraborty made his acting debut and went on to win his first National Film Award for Best Actor. The 1982 movie Disco Dancer, starring Chakraborty as Jimmy, was a box office hit in both India and the Soviet Union and was the first to earn Rs. 100 crore in India. Along with Disco Dancer, Chakraborty's roles in movies like Surakksha, Sahhas, Wardat, Wanted, Boxer, Pyar Jhukta Nahin, Pyari Behna, Avinash, Dance Dance, Prem Pratigyaa, Mujrim, Agneepath, Yugandhar, The Don, and Jallaad are also remembered. For his performance as Krishnan Iyer Nariyal Paniwala in the movie Agneepath, he received the Filmfare Award for Best Supporting Actor in 1991.

For his roles in Tahader Katha (1992) and Swami Vivekananda, Mithun Chakraborty went on to win two additional National Film Awards (1998). Over 350 movies featuring Chakraborty have been released, including Bengali, Hindi, Odia, Bhojpuri, Tamil, Telugu, Kannada, and Punjabi ones. In 1989, he released 19 movies as the lead actor, setting a record that has not been beaten in Bollywood as of July 2022. He holds this record in the Limca Book of Records.

The Monarch Group, which has ties to the hospitality and academic industries, is owned by Mithun Chakraborty. Additionally, he founded the production company Paparatzy Productions. Together with Dilip Kumar and Sunil Dutt, he established the Cine & T.V Artistes Association in 1992 as a trust to assist struggling performers (CINTAA). Additionally, he served as the Chairperson of the Film Studios Setting & Allied Mazdoor Union, which looks out for the welfare of movie workers and addresses their concerns. Both the Limca Book of Records and the Guinness World Records have already recorded the television programme Dance India Dance, where Chakraborty serves as the Grand Master. In the 2012 Indian presidential election, Chakraborty played a vital role as a middleman between Mamata Banerjee and Pranab Mukherjee of the Indian National Congress, securing Mukherjee the support of Banerjee's party, the All India Trinamool Congress. Prior to the 2021 West Bengal Legislative Assembly election, on March 7, 2021, he joined the Bharatiya Janata Party (BJP).
Talk To Similar Celebrities
Mithun Chakraborty's Family and Mithun Chakraborty's Childhood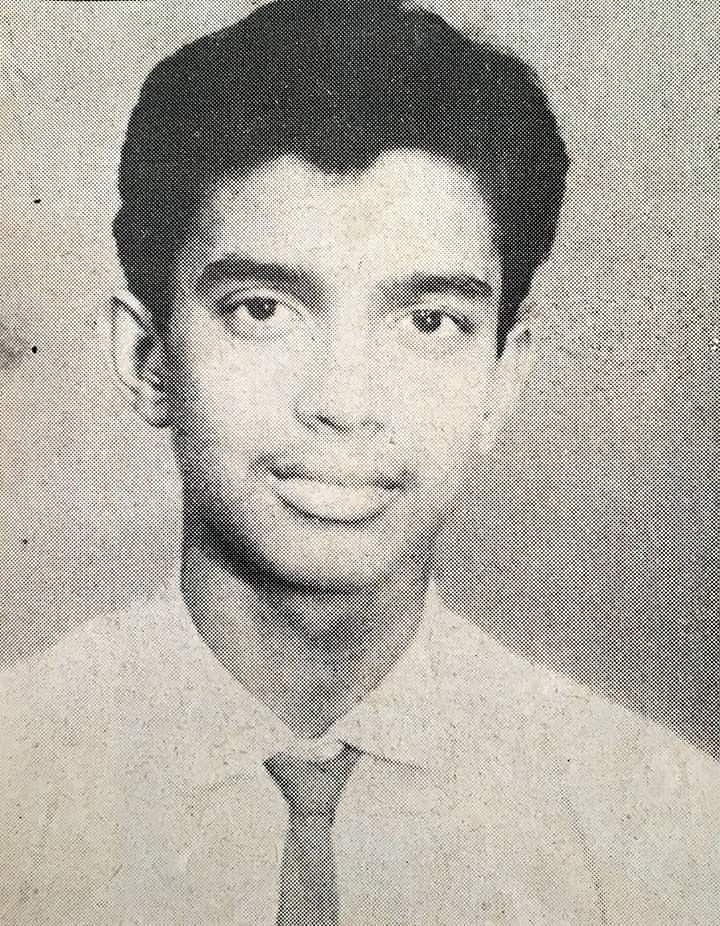 Mithun Chakraborty's father's name is Basanta Kumar Chakraborty and his mother's name is Shanti Rani Chakraborty. Due to kidney failure, Basantakumar Chakraborty passed away in 2020. He was 95. Health problems associated with getting older affected Basantakumar Chakraborty. Prior to making movies, Mithun Chakraborty was a Naxalite. Tragically, though, his family suffered a tragedy when his only brother was electrocuted and killed in an accident. Despite the significant risk to his own life, he went back to his family and broke away from the Naxalite movement. He made acquainted with Ravi Ranjan, a well-known Naxal personality known to his pals as "Bhaa," during his time as a Naxalite.

After attending school at Oriental Seminary, Mithun Chakraborty obtained a B.Sc. in Chemistry from Scottish Church College in Kolkata. After that, he went to the Film and Television Institute of India in Pune, where he received his degree.
Mithun Chakraborty's Relationships and Affairs
Sarika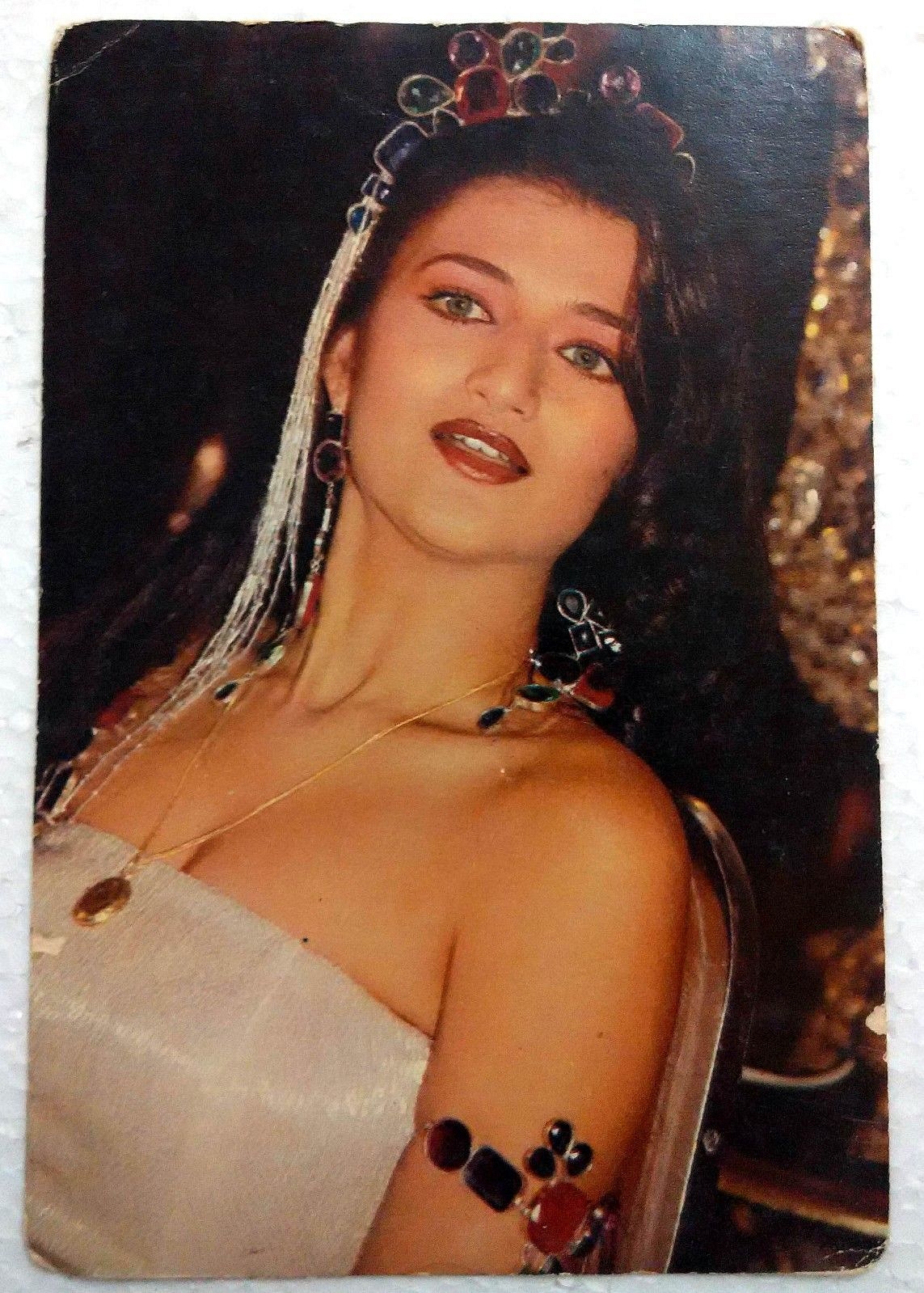 In the beginning of his career, Mithun Chakraborty's name was linked to the actress Sarika. But the romance between Sarika and Mithun was short-lived. Around the end of the 1970s, Mithun Chakraborty and Sarika were working in a film, and rumour has it that the two young people grew close in real life. Little is known about their relationship or whether it ever developed to the point where a marriage to Sarika Mithun Chakraborty could have been possible. However, rumours have it that the couple had a brief courtship before breaking up suddenly. According to rumours, Sarika dumped Mithun for unexplained reasons, leaving him in a desperate search for new love.
Sridevi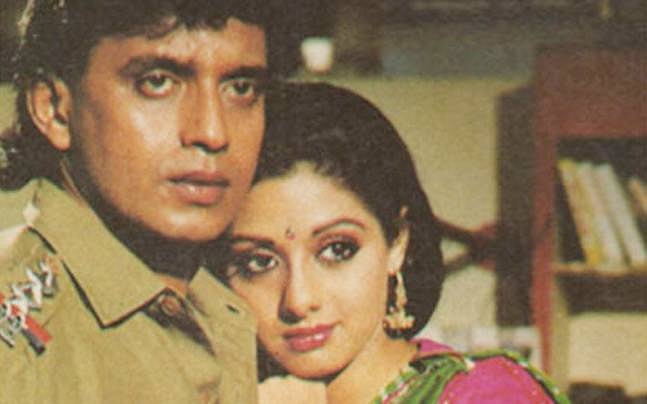 According to reports, Mithun and Sridevi's romance dates back to the late 1980s. While Sridevi was getting her start, Mithun was already well-known and married to Yogeeta Bali. The couple supposedly first connected at a work event, where they experienced the spark they had been looking for. They soon began dating, and their relationship resulted in their covert nuptials.

They were reportedly married for eight years, from 1985 to 1988, before Sridevi wed Boney. Boney and Mithun were close friends from the beginning, but their relationship took a turn for the worst when Boney interfered with their supposed nuptials. In the midst of the rumours about their romance, a story said that Mithun had made Sridevi tie a rakhi around Boney's wrist as evidence that nothing was happening between them.

Later, Yogeeta allegedly made an attempt on her life after learning of Sridevi and Mithun's marriage. Even if he has a second wife, Yogeeta told a prominent newspaper that she will still accept the proposal. According to reports, Sridevi learned at this point that Mithun was still legally married to Yogeeta despite his claims to the contrary. As soon as Sridevi realised thst Mithun wouldn't ever hurt or abandon Yogeeta, she allegedly got her marriage to Mithun annulled and separated in 1988.
Ranjeeta Kaur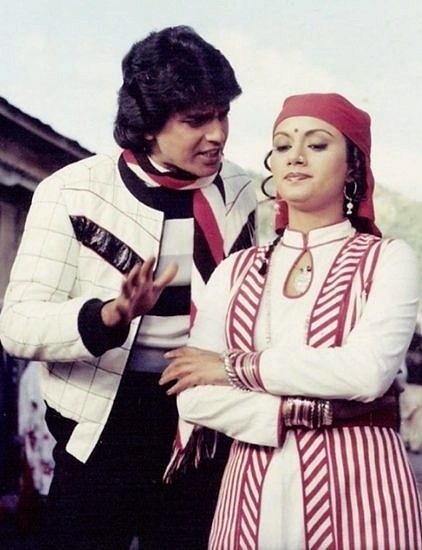 Ranjeeta used to be a well-known Bollywood actress back in the 1970s and 1980s. Aadat se Majboor, Baazi, Gunaon Ka Devta, Ustadon Ke Ustaad, Sun Sajna, and Woh Jo Haseena were some of the movies in which she had worked. In the late 1980s, there were rumours that she had an affair with Mithun Chakraborty. Nevertheless, neither of the two made any statements or confirmations regarding it.
Madhuri Dixit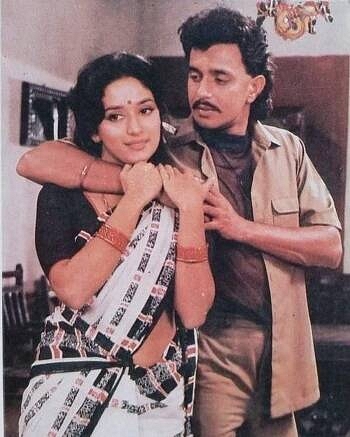 Together, Mithun Chakraborty and Madhuri Dixit have worked on the movies Prem Pratigya, Mujrim, and Pyaar ka Devta. Madhuri Dixit captured Mithun's attention as well. It's no secret that Madhuri Dixit dated Mithun Chakraborty after her breakup with Anil Kapoor because he has always been well-liked by women. At one point, he was solely interested in collaborating with Madhuri on his films. Also during that time Madhuri was struggling to advance in Bollywood. Then, news reports about the romance between Madhuri and Mithun also appeared.
Ayesha Jhulka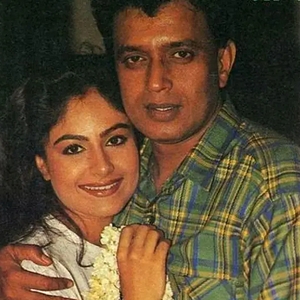 The relationship between Mithun Chakraborty and Ayesha Julka generated a lot of attention in the 1990s. Ayesha was 22 years younger than Mithun in terms of age. The two of them didn't start becoming closer until after the filming of Dalal. There were numerous rumours going around, but none of them really made any comments.
Mithun Chakraborty's Marriage
Helena Luke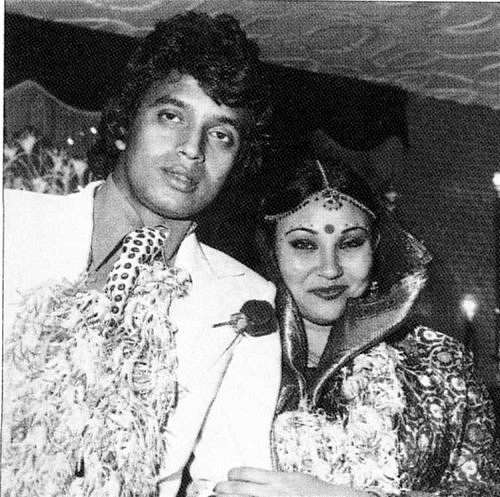 Following his separation from Sarika, Mithun Chakraborty wed Helena Luke. Before meeting Mithun Chakraborty, Helena Luke split up with Javed Khan. That is, they married each other because they both needed each other at the time.

In the 1970s, Helena Luke was a well-known name in the fashion industry. At first glance, Mithun fell in love with Helena. Along with Mithun, Helena had been Mithun's secret bride in 1979.

However, their union only lasted four months. Their divorce was brought on by Mithun's affair with Yogita Bali. Helena currently resides in New York and works as a flight attendant for an airline following her divorce from Mithun Chakraborty.
Yogita Bali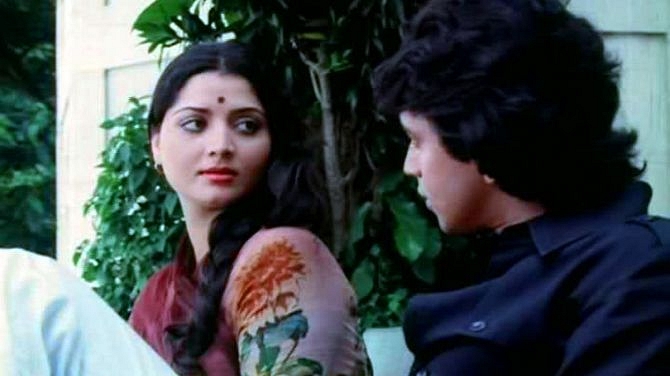 The romance between Yogita Bali and Mithun Chakraborty was also highly dramatic. Kishore Kumar's third wife was Yogita Bali. On the Khwab sets, Mithun Chakraborty and Yogeeta Bali became close friends, and their bond flourished. The rumored affair between Bali and Chakraborty is credited for ending their respective damaged unions with Mithun and Helena Luke. For a while, the couple was the talk of the gossip columns, but all the hullabaloo was for nothing when Bali revealed to a magazine that they were engaged to be married.

In 1979, they got married. At the actor's house, they got married on the registry after four years of dating. One would have assumed Yogeeta Bali and Mithun Chakraborty would have a happily ever after given their previous unsuccessful relationships. However, this marriage experienced some difficulties in the middle of the 1980s when there were rumours that Chakraborty was having a secret affair with Sridevi. A secret marriage is also rumoured to have occurred, however it has never been proven. Bali allegedly left Chakraborty's house with her two small children, but she never actually left the marriage. The arrival of their third son, Namashi, solidified Mithun's reconciliation with his wife and their relationship. Yogeeta Bali and Mithun have four children together. They are Mahaakshay Chakraborty, Dishani Chakraborty, Namashi Chakraborty and Ushmey Chakraborty.
Mithun Chakraborty's Movies and Career
Disco Dancer (1982)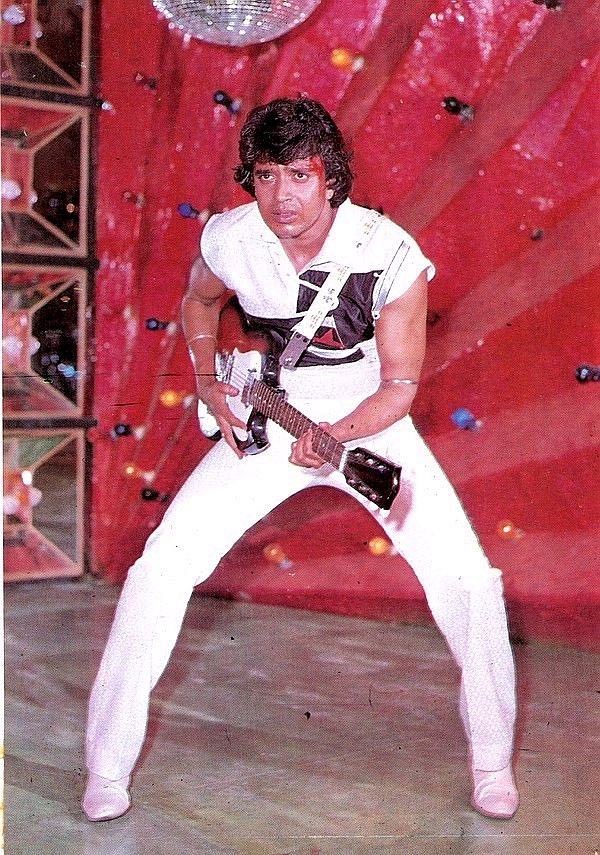 In 1982, Babbar Subhash and Rahi Masoom Raza released the dance movie Disco Dancer. Mithun Chakraborty, Kim, Om Puri, Gita Siddharth, and Karan Razdan all play supporting roles, and Rajesh Khanna makes a cameo appearance.

Radha, Anil's mother, is humiliated and beaten by P.N. Oberoi's arrogance, power, and fortune in addition to locking her up for a crime she didn't commit. She and Anil relocate when she is freed from prison and leave the neighbourhood. Anil has developed a liking for singing and music throughout the years. Anil is elevated by David Brown, and his name is changed to Jimmy. Sam Oberoi, the sole son of P.N. Oberoi, does not fare well when Jimmy gains widespread popularity. To make matters worse, during a gathering with a large audience, both the father and son experience public humiliation. Both work insidiously to end Jimmy's career, and as a result, Jimmy's life and career are irrevocably altered.

With his most recognisable major performance in the musical Disco Dancer, Mithun Chakraborty rose to fame and became a dancing celebrity, extending his appeal throughout India and into Russia. The movie is well-known for its filmi disco Bollywood songs, which were written by Anjaan and Faruk Kaiser and were composed by Bappi Lahiri. The songs Jimmy Jimmy Jimmy Aaja by Parvati Khan, I Am a Disco Dancer by Vijay Benedict, Yaad Aa Raha Hai by Bappi Lahiri, and Goro Ki Na Kaalo Ki by Suresh Wadkar and Usha Mangeshkar are all well-known.

The movie was a huge hit all over the world, enjoying success in regions including Asia, the Soviet Union, Eastern Europe, the Middle East, Turkey, and Africa. Disco Dancer was both the highest-grossing foreign picture and the second-highest-grossing movie ever in the Soviet Union. Disco Dancer made Mithun a household name in South Asia, the Soviet Union, and numerous African nations. Jimmy has now gained additional recognition as a stage name for Mithun Chakraborty. The soundtrack CD achieved popularity as well; it was certified Platinum in India and Gold in China. It remains one of the highest-grossing Indian movies of all time after accounting for inflation.
Ghulami (1985)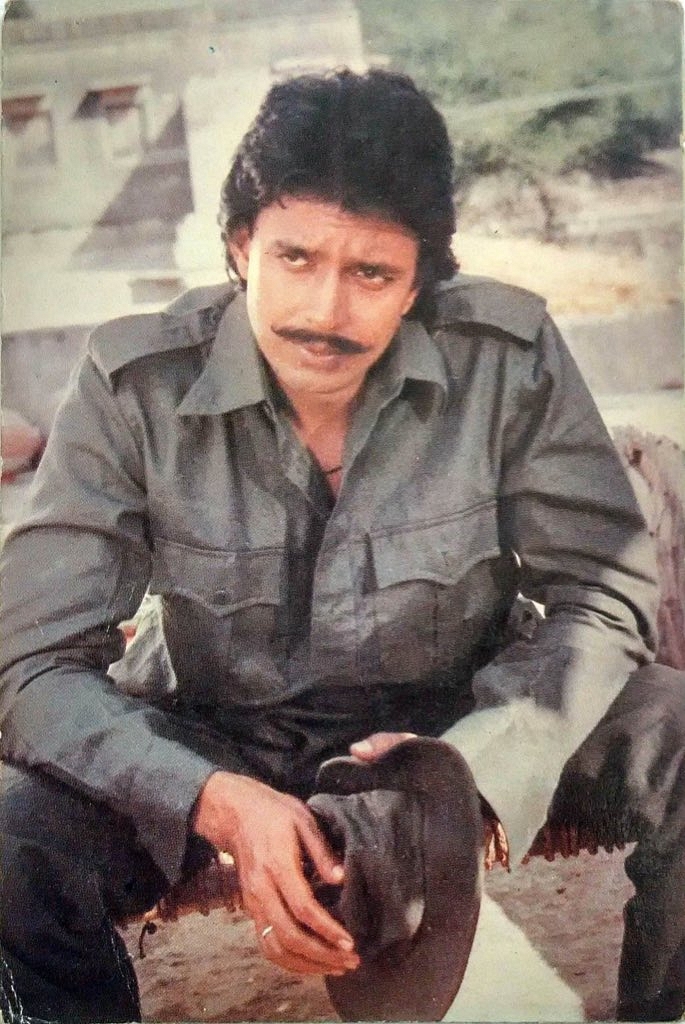 J. P. Dutta is the director of the 1985 Indian action drama film Ghulami (in his directorial debut). Dharmendra, Mithun Chakraborty, Mazhar Khan, Kulbhushan Kharbanda, Raza Murad, Reena Roy, Smita Patil, Anita Raj, Naseeruddin Shah, and Om Shivpuri are among the ensemble cast members. Gulzar wrote the lyrics and Laxmikant-Pyarelal composed the music. In Rajasthan's Fatehpur, it was filmed. The movie was narrated by Amitabh Bachchan.

Son of Makhan Kisan, Ranjit Singh Choudhry resides in a village under the brutal control of Bade Thakur, the landlord. In the first scene we see him in, a young Ranjit is a rebel and doesn't mind standing up against the British Raj, as he is shown breaking telegraph wires. In the school that he attends with them, Ranjit also runs into the children of the Bade Thakur. After a fight with them, Bade Thakur beats him and his father throws him out of the house.

After his father's passing, Ranjit goes to the town and returns as an adult. Once home, he begins to argue with Bade Thakur over questions of land and debts, which he views as simple sharecropper math intended to keep the peasants under the Thakurs' control for all time and for generations. He focuses on the Thakurs' ledgers and has faith that one day he would put an end to everything. As Ranjit constantly challenges the Thakurs' authority, the villagers begin to unite behind him, eventually sparking a peasant insurrection. The fundamental notion of the movie is simply that.
Sheesha (1986)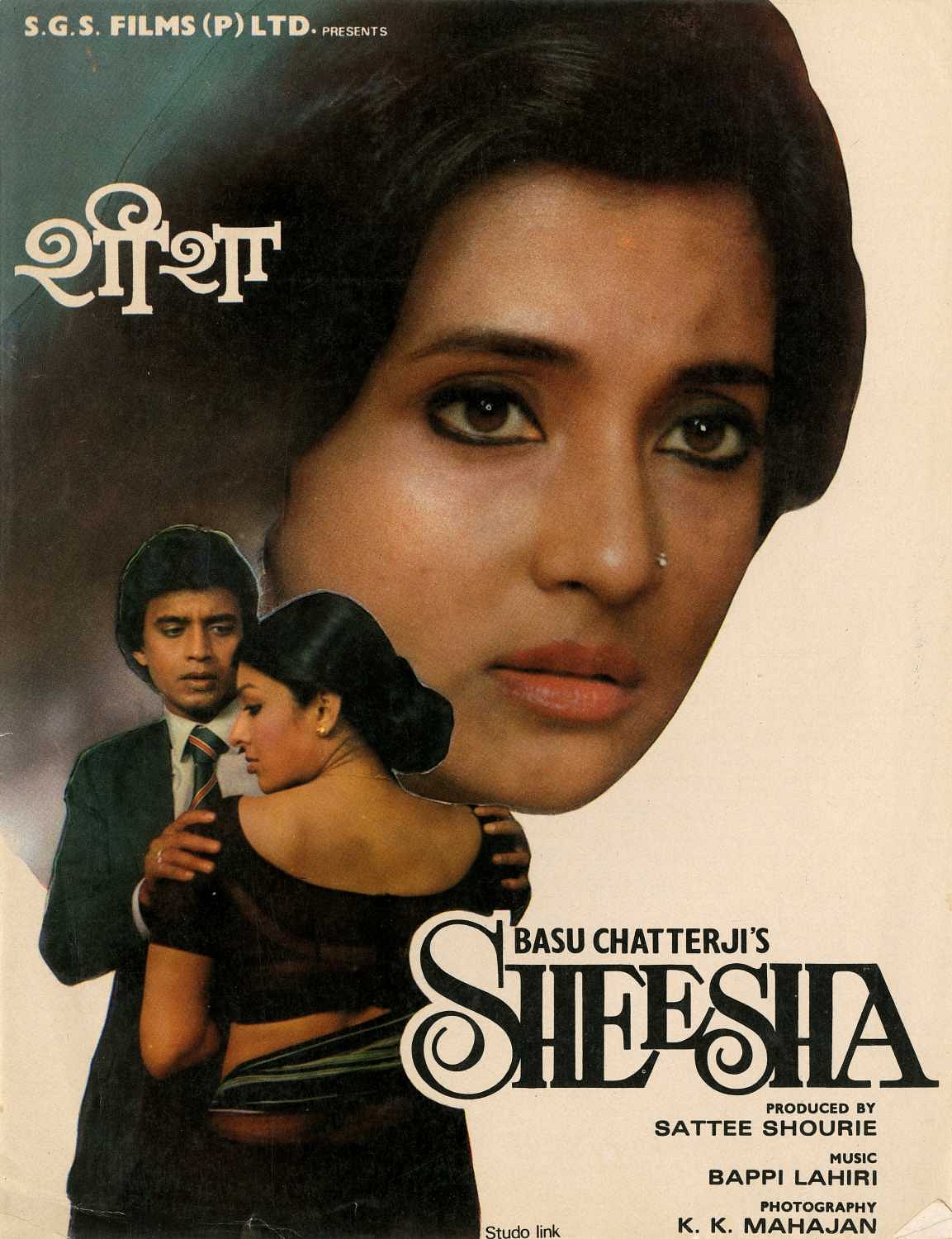 In the 1986 Indian drama film Sheesha, starring Mithun Chakraborty, Moon Moon Sen, Vijayendra Ghatge, and Mallika Sarabhai, Basu Chatterjee served as the director. Mona Kapoor handled the production coordination for the movie. Shankar's Bengali novel Mansamman served as the inspiration for the film. It was the first Hindi film to address sexual harassment at work.

The movie features a courtroom drama. Manisha and Dinesh Prakash marry because they fall in love. Dinesh is currently the executive director of B.C. Drugs in Chembur. On December 15, Manisha invites their friends, including Attorney Ashok Kumar, to a birthday celebration.

She is, however, completely taken aback when she learns that her husband has been detained and accused of raping a telephone operator named Poonam. The film poses the question of whether Dinesh actually committed any crimes or whether Poonam set up a trap for Dinesh. A film that was innovative. It also depicts a depressing world.
Agneepath (1990)
The 1990 Indian action-crime film Agneepath was written by Santosh Saroj and Kader Khan, and it was directed by Mukul Anand. Amitabh Bachchan plays Vijay, a guy who joins the Mumbai underworld in order to exact revenge on those who wronged his family and killed his father. The film starred Amitabh Bachchan, Mithun Chakraborty, Madhavi, Danny Denzongpa, Neelam, Goga Kapoor and Alok Nath among others.

After being falsely accused by Kancha Cheena, Vijay's father is mercilessly killed by the villagers, forcing his family to flee. The young Vijay makes a vow of vengeance and grows up protecting his mother and siblings by becoming a mobster. He eventually climbs the ladder to meet the men who killed his father, but by that point he is barely distinguishable from them and his actions have once again put his family in jeopardy.

The life of Mumbai mobster Manya Surve served as inspiration for the movie. The poem with the same name, Agneepath, was written by Harivansh Rai Bachchan, Amitabh's father. It is delivered at the start of the film and establishes a thematic thread that runs throughout it both literally and conceptually.

Over the years, Agneepath has developed into a potent cult classic. At the 38th National Film Awards, Amitabh Bachchan won his first National Film Award for Best Actor for his work. Mithun Chakraborty and Rohini Hattangadi won Best Supporting Actor and Best Supporting Actress, respectively, at the 36th Filmfare Awards. Despite being the fourth-highest grossing movie of 1990, the movie failed to make money at the box office since its revenues were well behind its expensive production costs. As a tribute to his father, Johar's son Karan Johar remade the movie in 2012 with the same title.
Tahader Katha (1992)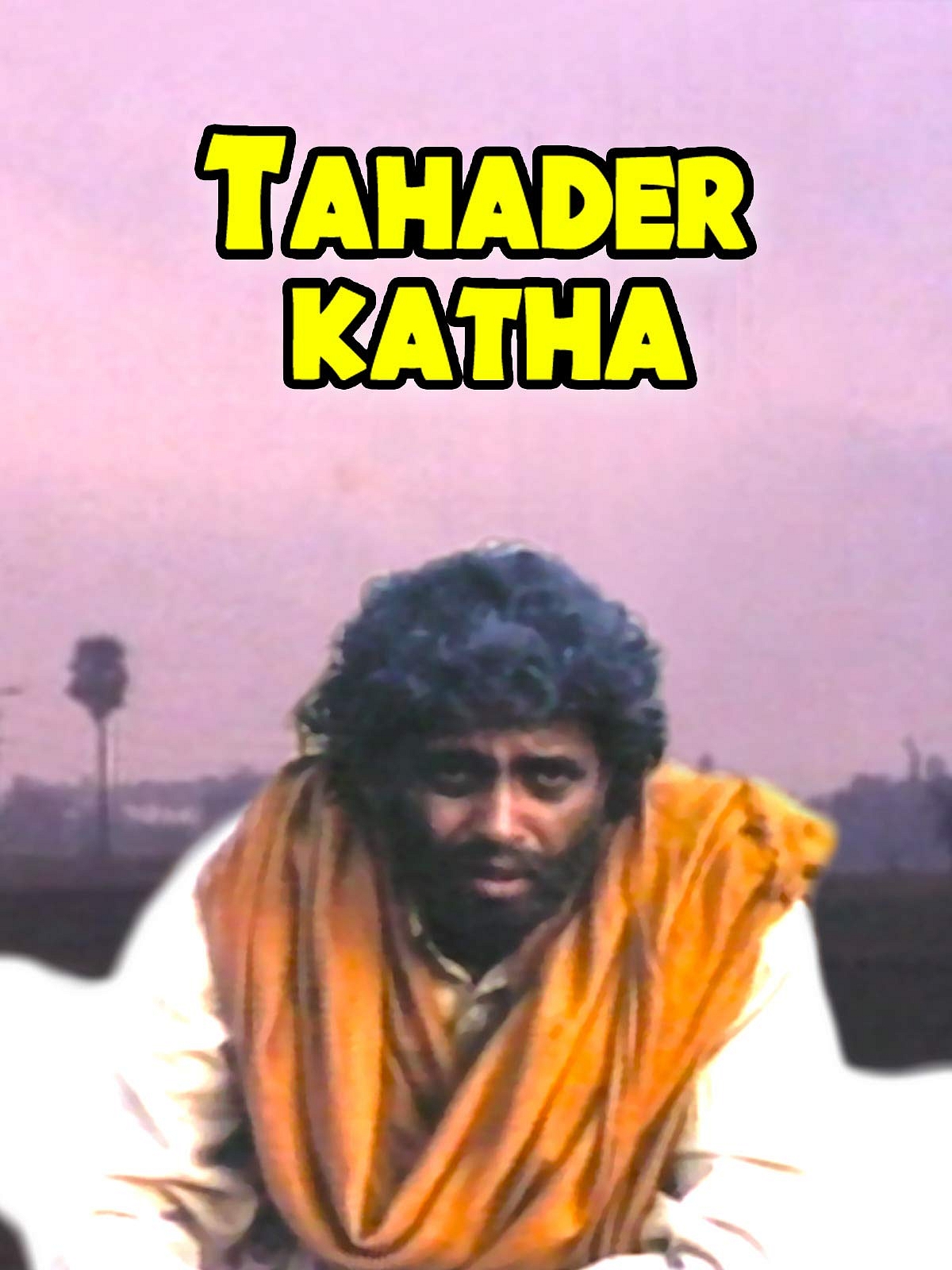 Mithun Chakraborty is the star of Budhhadeb Dasgupta's 1992 Bengali-language drama film Tahader Katha, which also won the National Film Award for Best Feature Film in Bengali. Mithun Chakraborty won the 1993 National Film Award for Best Actor for the movie.

Shibnath has sacrificed everything for his country, spending eleven years behind bars. Because he spent three of those years in a psychiatric hospital, he also sacrificed a portion of his sanity for his nation. He was revered by many for his fervent opposition to colonialism, and the year is 1953. He has just been let out of jail. His friends anticipate that he will either continue to be a political firebrand or will put his experiences behind him and go on with his life. Nobody anticipates him becoming so broken by everything that has happened that he would plunge into a pit of passivity and hopelessness.
Zahreela (2001)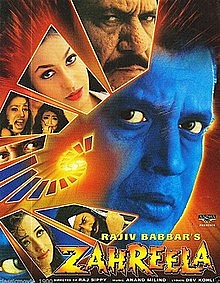 Raj Sippy's thriller Zahreela, which was released in 2001 and is in the Hindi language, has Mithun Chakraborty in the title character. Unofficial adaptation of the Hollywood film Cape Fear is Zahreela. The movie also starred Om Puri, Gulshan Grover, Kashmera Shah and Vikas Anand among others.

Arun Dev is a well-known criminal defence attorney who consistently works to argue against offenders. With his wife Nisha, sister Pooja, and buddy Kartar Singh, he enjoys a happy home life. In a rape trial a few years ago, he battled a notorious felon named Dushyant Kumar in court and imprisoned him. Dushyant began seeking retribution on Arun's family after being released from prison. After staging a bogus act in which he saved Pooja from thugs and threatened Arun, Dushyant made friends with Pooja. However, Arun had already told Pooja about Dushyant. Dushyant persistently observes and terrorises Arun's family while leaving no traces. Additionally, he murders Kartar Singh despite Kartar's efforts to object. Arun seeks help from the police but to no avail. Soon after, Dushyant kidnaps Arun's sister and his wife and takes them to a cemetery where he throws Pooja inside a grave and attempts to rape her. Nisha enlists the aid of other men to stop him, but he beats them all.

When Arun finally arrives to save them, Dushyant beats him so badly that he falls unconscious. When Pooja attempts to flee, she is once more thrown into the cemetery. There, she is torn from her clothes and about to be raped when Arun returns with a Cross of Sacrifice sign and stabs Dushyant in the back. Though still alive, Dushyant eventually passes away there and falls off into the open grave. Arun and his family are ultimately reunited at the end of the film, and their housekeeper Chandu reveals that he is practising for the World Cup of Cricket.
Titli: The First Monsoon Day (2002)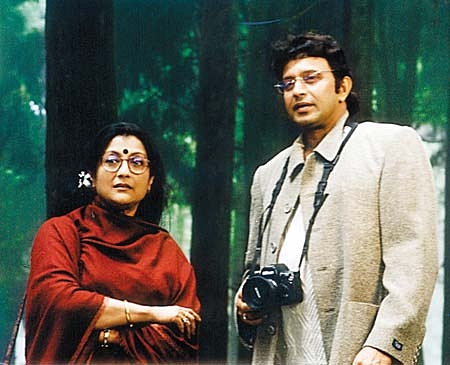 Rituparno Ghosh's Titli is a 2002 Bengali-language movie with Konkona Sen Sharma, Aparna Sen, and Mithun Chakraborty in the lead roles. The movie focuses on Konkona's character, a developing adolescent who exhibits the sensitivity of a teen, as well as the mother-daughter bond and their calm understanding of one another.

Teenage girl in the movie by the name of Titli is Aparna Sen's daughter. The sensitivity of youngsters and their budding crushes are expertly captured in the movie. Additionally, a mother-daughter bond and peaceful understanding are simply and sweetly depicted in the final scene. This girl has a thing for Mithun, a movie star. When she and her mother encounter to run into him while travelling, Titli is ecstatic but subsequently learns that Mithun was her mother's former lover. The picturesque backdrop of the movie, which has cliffs and valleys, gives it a new lease on life.
OMG: Oh My God ! (2012)
Umesh Shukla's 2012 Hindi-language satirical comedy-drama film Oh My God! was written and directed by Shukla, and it was made by Playtime Creations, S Spice Studios, Grazing Goat Pictures, and Viacom 18 Motion Pictures. The Gujarati stage drama Kanji Virudh Kanji, which in turn drew inspiration from the Australian movie The Man Who Sued God, served as the basis for the plot. The rights to this film's remake were obtained by the producers from Australian producers. The original screenplay for the movie was co-written by Saumya Joshi and Bhavesh Mandalia. Akshay Kumar, Paresh Rawal, Mithun Chakraborty, Om Puri, Govind Namdeo, Poonam Jhawer, Puja Gupta, and Mahesh Manjrekar all play significant roles in the movie.

Atheist Kanji Lalji Mehta operates a store selling religious items and mocks devotional practises. One time an earthquake causes Kanji's shop to collapse, but Kanji is unfazed because the shop was insured. When Kanji gets to the insurance company, he learns that because the incident was caused by an act of God, his shop is not eligible for insurance coverage. After that, Kanji decides to file a lawsuit against God, leading his family to believe he has gone insane. But he receives support from numerous individuals of various religious backgrounds who have endured hardship in their communities as a result of wrongdoings that have taken place there. However, certain religious leaders like Swamy decide to get rid of him because they are afraid for their organisation. In order to save him and expose religious leaders who conduct business in the name of God, Lord Krishna himself then descends to Earth.

The 28 September 2012 movie's themes and performances by Rawal and Kumar received high reviews. With Venkatesh, Pawan Kalyan, and Shriya Saran as the main cast, the movie was remade in Telugu as Gopala Gopala in 2015. In 2016, Upendra and Sudeep starred in a Kannada remake of the film titled Mukunda Murari. With the help of Yami Gautam, Pankaj Tripathi, and Akshay Kumar, a follow-up is currently in production.
Naxal (2015)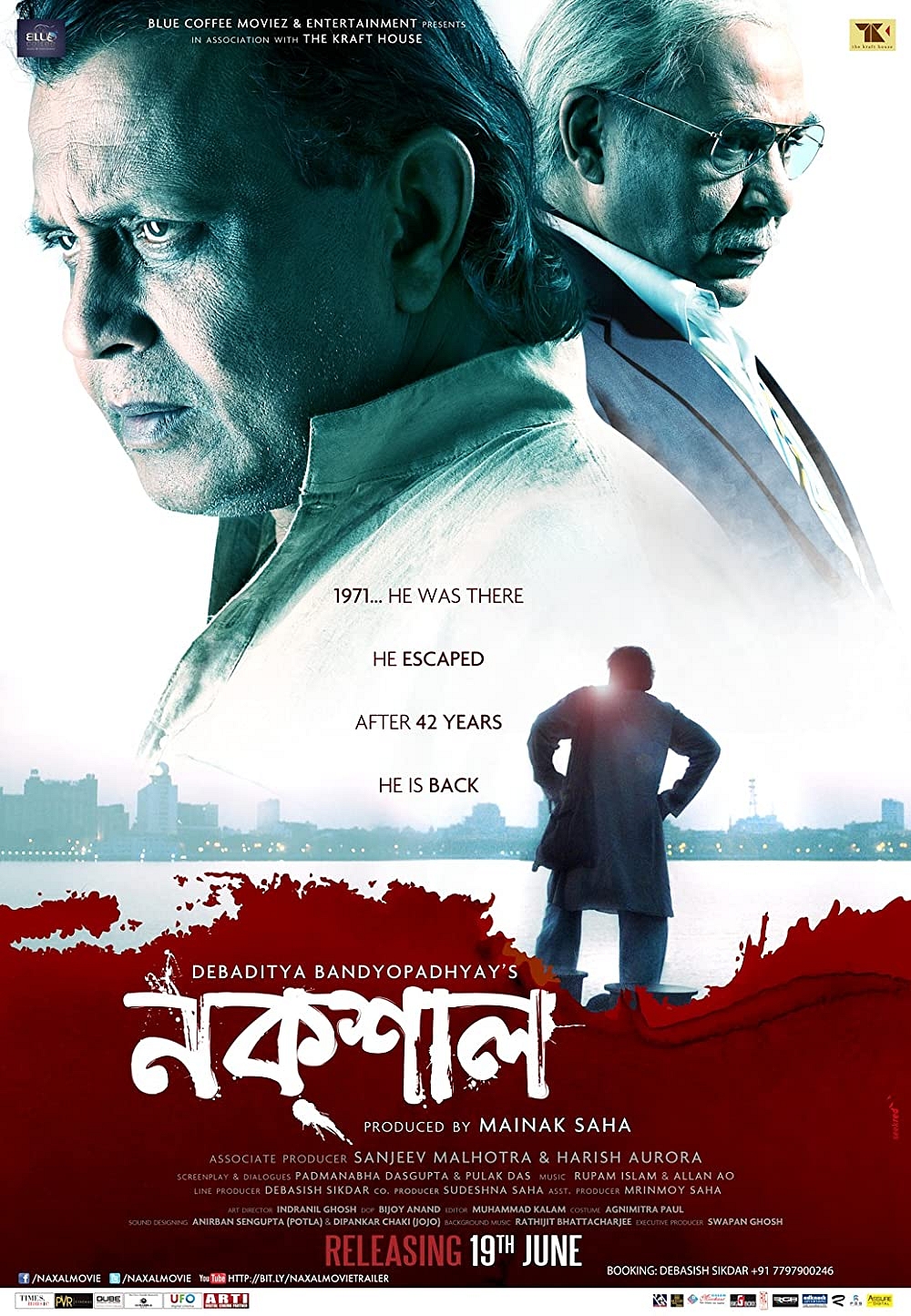 Mithun Chakraborty and Dhritiman Chatterjee play key roles in Debaditya Bandyopadhyay's 2015 Bengali-language film Naxal, which is also set in India. The Naxal Amol or Naxal Period serves as the movie's setting. It was a time in the history of the state of West Bengal that started when many Bengali teenagers began to internalise the ideologies of the socialist movements in the west. In this movie, Mithun Chakraborty portrays the main character, a Naxalite.

A few Naxalite boys escape on May 21st, 1971, setting the tale in motion. Anirban Sen stands out among them as the most notable. Samar, one of them, passes away on that day, and Anirban and SankarDa, their leader, flee.

One lovely morning after over 42 years, an FAX is delivered to the Kolkata Metro Railways Headquarters. Anirban would allegedly commit suicide today under the last Metro. As the news has dominated local media, questions about his identity and demands begin to surface. Anirban shakes the government with one FAX after another as this news shakes the entire city, from the Kolkata Police Headquarters (Lalbazar) to the news networks. However, Siddhartha Chowdhury, the CEO of the top Bengali News Channel, is actively utilising this incident to increase the TRP of his network. While looking for Anirban, Shubhankar, a reporter for Siddhartha's channel, learns that SankarDa, one of the people who vanished on May 21, 1971, is still alive and is hiding out in the city. Siddhartha makes the announcement that he will broadcast Anirban's Suicide LIVE on television, which has a negative impact on the channel's economic value.
The Kashmir Files (2022)
Vivek Agnihotri is the author and director of the 2022 Indian drama film The Kashmir Files in Hindi. The fictional plot of the movie is centred on the flight of Hindu Kashmiris from Indian-run Kashmir in the 1990s. It portrays the exodus and the events that preceded it as a genocide, which is universally regarded by experts to be false. According to the movie, there was a silent conspiracy to bury these facts.

Mithun Chakraborty, Anupam Kher, Darshan Kumar, and Pallavi Joshi are the cast members of The Kashmir Files. The story centres on a Kashmiri Hindu college student who was reared by his exiled grandfather and kept in the dark about his parents' cause of death. The college student, who had grown to think that the exodus was benign, gets motivated to learn the truth about his family's deaths after the passing of his grandfather. The story alternates between the student's search in the year 2020 and his family's struggles thirty years before. On March 11, 2022, the movie opened in theatres. Its commercial success appears to have been aided by Bharatiya Janata Party, the nation of India's ruling Hindu nationalist party (BJP).

The film received mixed reviews from critics, with some praising the photography and acting and others criticising the plot for trying to rewrite history and incite Islamophobia. Supporters of the movie have applauded it for highlighting what they claim is an underappreciated piece of Kashmir's history. The movie has received appreciation from various BJP ministers and Indian Prime Minister Narendra Modi. Hate speech, including incitement to violence, against Muslims has been heard in theatres all around India. The movie, which cost between 15 and 25 crore rupees to produce, had earned 340.92 crore around the world as of April 28, 2022, making it the highest-grossing Hindi movie of the year.
Mithun Chakraborty's Career Timeline
Mithun Chakraborty's Net Worth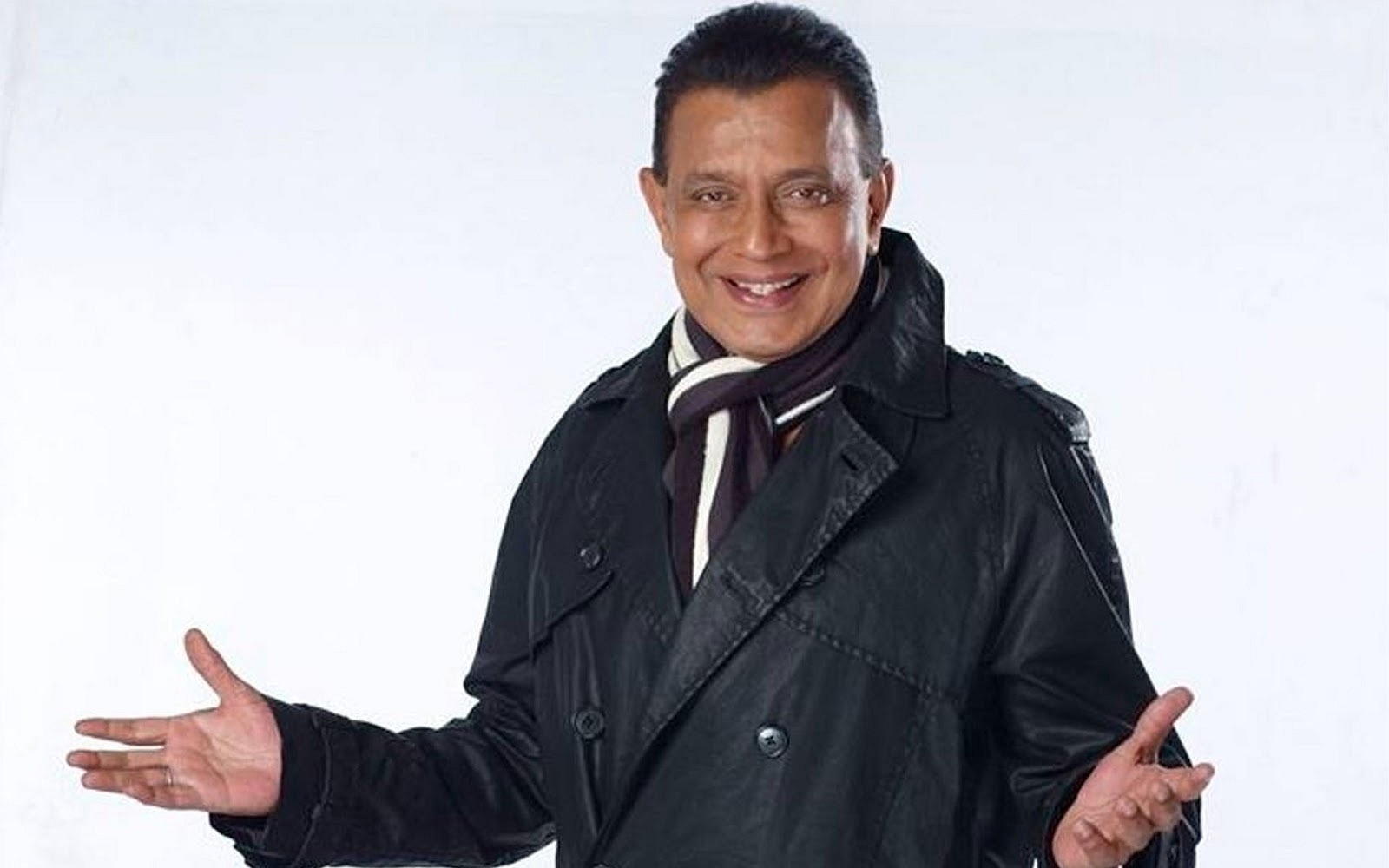 Mithun Chakraborty Net Worth is $38 million US or ₹282 Crore Indian Rupees. Actor, politician, social activist, businessman, and entrepreneur Mithun Chakraborty is the owner of a luxurious hotel. His Hotel Monarch in Ooty reportedly boasts 59 rooms, 4 luxuriously appointed suites, a health and fitness centre, and amenities like an indoor pool. There are 16 bungalows, 14 twin lofts, 4 standard rooms, a multi-cuisine restaurant, a children's playground, and amenities including horseback riding and jeep safaris at Monarch Safari Park Masinagudi.

Mithun Chakraborty has two houses in Mumbai in addition to the hotel. The first one is in Mud Island, and the second one is in Bandra. Few properties are owned by Mithun Chakraborty in India. He frequently travels between Mumbai and Bengal. Mithun Chakraborty's collection of automobiles includes a Mercedes Benz 1975, a Toyota Fortuner, a Ford Endeavour, and numerous other vehicles.
Mithun Chakraborty's Controversies
Yogeeta Bali Suicide Controversy
It was rumoured that Mithun and Sridevi were close to getting married in 1985 even though the latter was already wed to Yogeeta Bali. Yogeeta is said to have made an attempt on her life after learning what was going on between her husband Mithun and Sridevi. After Yogeeta made such a severe decision to take her life, Mithun felt extremely upset.
Chingari Controversy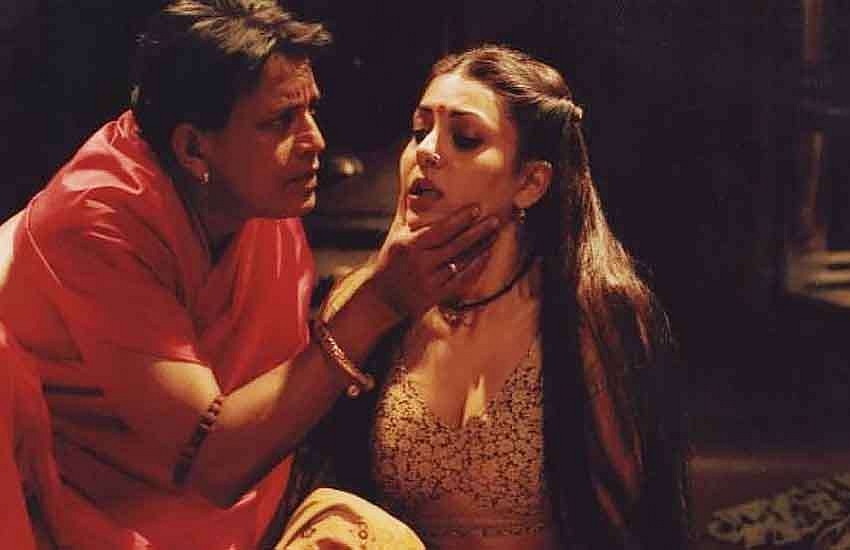 In the 2006 movie Chingari, directed by Kalpana Lajmi, Mithun Chakraborty and Sushmita Sen played the main characters. In this movie, Mithun Da portrayed an evil character. A intimate moment between Sushmita and Mithun was to be filmed in this scenario. Sushmita Sen and Mithun Chakraborty are alleged to have had a falling out on the first day of filming. Sushmita had to shoot this sequence multiple times because she was so terrified. By the time of the final take, however, Sushmita Sen had grown quite irate and had fled the set, driving to her vanity van. Sushmita said that Mithun Chakraborty improperly touched her during the scene. Following this, Mithun Chakraborty decided he would stop filming the movie. During this time, the filmmaker talked to both actors and got their consent for the movie.
Poll-speech Controversy
The Kolkata Police questioned actor and BJP politician Mithun Chakraborty in 2021 for a contentious comment he made while campaigning for the West Bengal assembly elections. Chakraborty was required by the Calcutta high court to give the government his email address so that he could be questioned through video conference. Chakraborty informed the court that he had just said a well-known line from one of his movies. The actor asserted that he was innocent and had no connection to any of the alleged offences made by the complainant and that his use of such movie dialogues was just for amusement.
Mithun Chakraborty's Awards and Achievements
1977: National Film Awards- Best Actor for Mrigayaa
1977: BFGA- Best Actor for Mrigayaa
1991: Filmfare Awards- Best Supporting Actor for Agneepath
1993: National Film Awards- Best Actor for Tahader Katha
1993: BFGA- Best Actor for Tahader Katha
1996: National Film Awards- Best Supporting Actor for Swami Vivekananda
1996: Filmfare Awards Best Performance in a Negative Role for Jallad
1996: Screen Award- Best Villain for Jallad
2001: Anandalok Award- Best Actor for Chaka
2007: Anandalok Award- Best Actor for Minister Fatakeshto
2007: Stardust Award- Lifetime Achivement Award
2007: Stardust Award- Role Model of the Year
2007: Stardust Award- Best Supporting Actor for Guru (Nominee)
2008: Filmfare Awards- Best Supporting Actor for Guru (Nominee)
2008: Screen Awards- Best Supporting Actor for Guru (Nominee)
2008: Apsara Awards- Best Supporting Actor for Guru (Nominee
2008: Annual Central European Bollywood Award- Best Supporting Actor for Guru
2008: IIFA Awards- Best Supporting Actor for Guru (Nominee)
2011: IIFA Awards- Best Supporting Actor for Golmaal 3 (Nominee)
2011: Zee Cine Award- Best Supporting Actor-Male for Golmaal 3 (Nominee)
2013: Screen Award - Best Actor in a Negative Role for OMG: Oh My God! (Nominee)
2013: IIFA Awards- Best Supporting Actor for OMG: Oh My God! (Nominee)
2013: Zee Cine Award- Best Actor in a Comic Role for OMG: Oh My God! (Nominee)
2013: Stardust Award- Best Actor in a Negative Role for OMG: Oh My God! (Nominee).

Mithun Chakraborty's Interesting Facts
In Bollywood, Mithun Chakraborty was the first six-pack hero.
With the number of films he has released as a hero in a single year, Mithun Chakraborty holds the world record. In 1989, he had 19 film releases.
Based on Mithun Chakraborty, Jimmy Zhingchak is a superhero in a comic book.
Previously, Mithun Chakraborty served as Helen's assistant.
A former Naxalite, Mithun Chakraborty, fFollowing an event in which his sole sibling was killed, Mithun deserted the Naxalite movement.
Previously, Mithun served in the parliament.
In Russia, Mithun Chakraborty has a large following and is known as the Dancing Star.
Social Media
Frequently Asked Questions