Yogeeta Bali Actress Movies Husband Divorce Son Daughter

Anisha Saini
Yogeeta Bali's Biography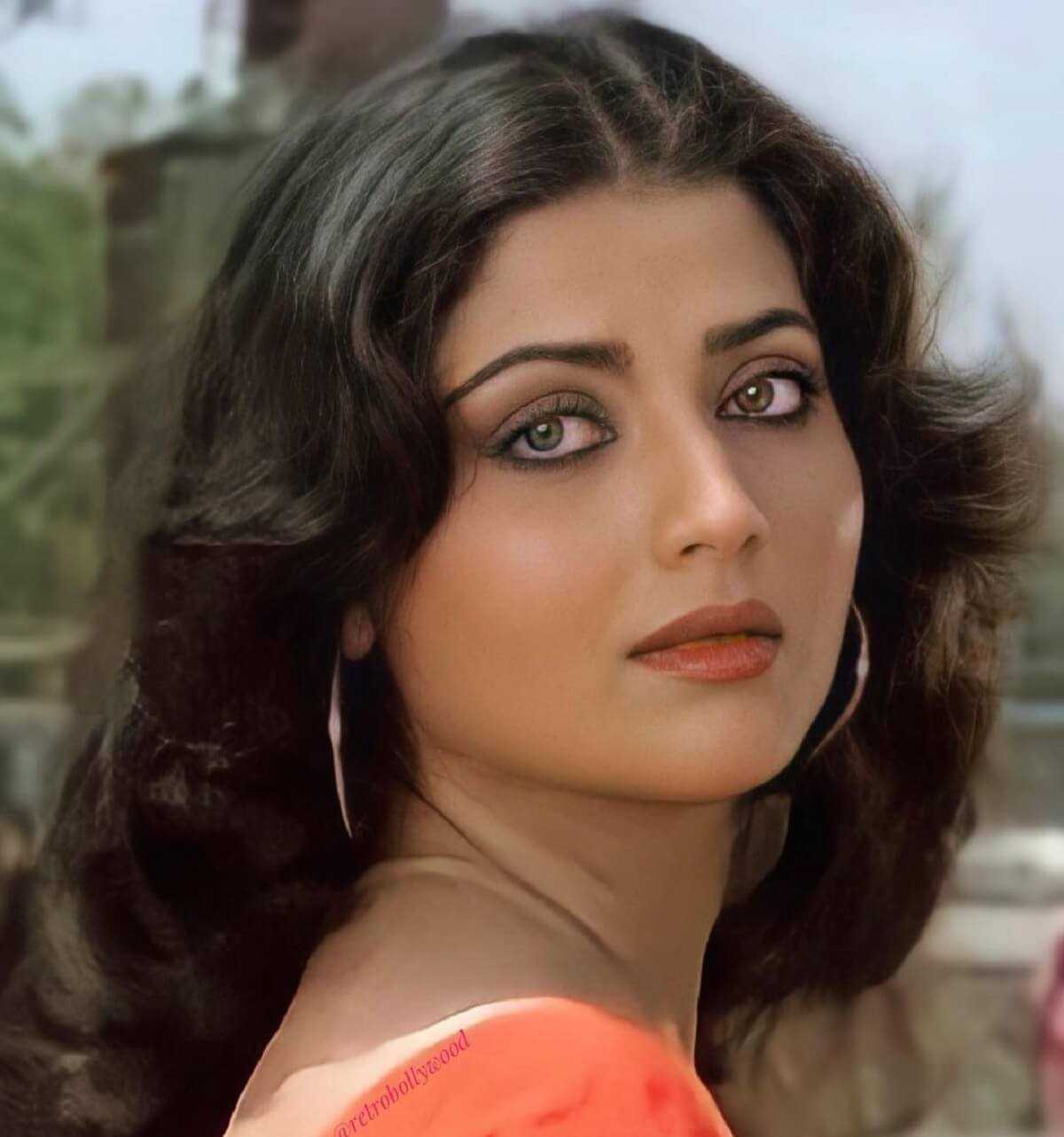 Yogeeta Bali was born in the Indian state of Bombay. She is an actress and producer best known for her roles in Be-Shaque, Biwi-O-Biwi, and Zameen Aasmaan (1972).

Yogeeta Bali made her acting debut in the 1971 psychological suspense movie Parwana. She then played the lead role in the drama movie Ganga Tera Paani Amrit. She appeared in three further movies that year: Memsaab, Mere Apne, and Parde Ke Peechey.

She starred in the action movie Zameen Aasmaan, which was helmed by A Veerappan, in 1972. The next two movies she appeared in were Sazaa and Buniyaad. She co-starred with Dev Anand in the 1973 movie Banarasi Babu. Even though she was in several other movies that year, most of them were box-office duds, and she often performed parts that more well-known actresses turned down.
Yogeeta Bali's Age
Yogeeta Bali was born on August 13, 1952. Yogeeta Bali was 70 years old as of 2022. Yogeeta Bali's zodiac sign is Leo. Yogeeta Bali's hobbies are listening to music and reading books.
Talk To Similar Celebrities
Yogeeta Bali's Family
Yogeeta Bali's father's name is Jaswant, and her mother's name is Haridarshan Kaur. Yogeeta Bali is the niece of actress Geeta Bali. In 1976, Bali married Kishore Kumar; they later divorced in 1978. In 1979, she married Mithun Chakraborty. Mahaakshay, Ushmey, and Namashi are their three boys; Dishani is their daughter.
Yogeeta Bali's Marriage
Kishore Kumar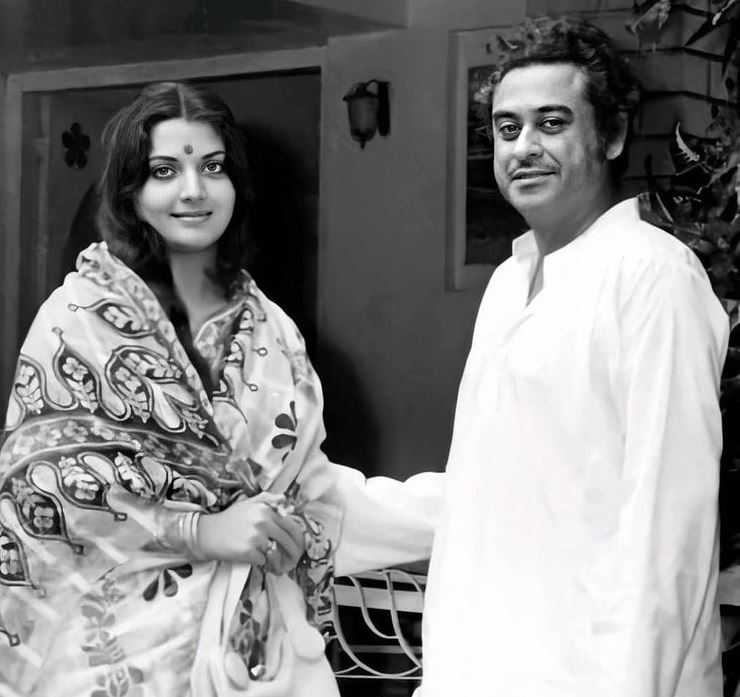 It started in 1976, and in one of his programs, Annu Kapoor relates how love entered the lives of Yogita Bali and Kishore Kumar at this time. Both desired a marriage between them. However, Haridarshan Kaur, the mother of Yogita Bali, did not approve of this union. This was Kishore Kumar's third marriage, which was the reason. Yogita's mother did not want her to marry a man who had been in two previous marriages.

Yogita Bali and Kishore Kumar chose to wed covertly as Yogita Bali's family refused to support their union. Kishore Kumar was born on August 4th, and on August 4th, 1976, at a friend's home in Bandra, Mumbai, Kishore Kumar secretly wed Yogita Bali. Both parties fought for several days to keep this marriage's secret a secret, but it was unsuccessful.

The marriage lasted only one week at most, and in front of Yogita's mother, Haridarshan Kaur, the couple's secret was disclosed. When Haridarshan Kaur learned this, she became enraged. She became extremely enraged, but she was forced to accept Kishore Kumar and Yogita's marriage due to their union.

After this, Yogita's aunt Shammi Kapoor and his wife Geeta Bali interfered in the situation, and Haridarshan Kaur approved of the union. But Haridarshan Kaur made it clear that if this union was approved, Kishore Kumar and Yogita had to get remarried first, to the amusement of family and friends. Following this, Yogita Bali and Kishore Kumar remarried on August 17, 1976, also by Sikhism's traditions. Everyone embraced the union of the two with joy.

Yogita Bali and Kishore Kumar spent their honeymoon in Bangalore, at the home of seasoned actor Mehmood, after getting married. Kishore Kumar's marriage to Yogita Bali, however, did not last very long. It only lasted two years, from 1977 to 1978.
Mithun Chakraborty
On the Khwab (1980) film set, Mithun Chakraborty and Yogeeta Bali, Kishore Kumar's wife, became fast friends. The rumored affair between Bali and Chakraborty is credited with ending their respective damaged unions with Kishore Kumar and Helena Luke. For a while, the couple was the focus of gossip columns, but everything changed when Bali told India Today magazine, Baat pakki ho gai hai. (The information has been verified.) In July, we will get married in Bombay.

In 1979, they got married. Given their previous failed relationships, one would think Bali and Chakraborty would live happily ever after. However, this marriage experienced some difficulties in the middle of the 1980s, when there were rumors that Chakraborty was having a covert liaison with Sridevi. A secret marriage is also rumored to have occurred, however, it has never been proven.

Bali allegedly left Chakraborty's house with her two small children, but she never actually left the marriage. The couple has three sons named Mahaakshay Chakraborty (actor), Ushmey Chakraborty, and Namashi Chakraborty, and one daughter named Dishani Chakraborty.
Yogeeta Bali's Career
Yogeeta Bali Movie: Parwana (1971)
Jyoti Swaroop's 1971 psychological thriller movie Parwana was made in Hindi. It has Shatrughan Sinha as a special guest appearance, along with Amitabh Bachchan, Navin Nischol, Yogeeta Bali, and Om Prakash in the key parts. Amitabh Bachchan plays the first unfavorable character in this movie, a smitten lover who turns homicidal.
Yogeeta Bali Movie: Jheel Ke Us Paar (1973)
It is a 1973 Hindi movie that Bhappi Soni both produced and directed. Starring Dharmendra, Mumtaz, Prem Chopra, Pran, Yogeeta Bali, Ranjeet, and Shatrughan Sinha, it is based on a Gulshan Nanda novel. R. D. Burman composed the score for the movie. The Filmfare Best Cinematographer Award went to Jal Mistry.

A blind girl named Neelu (Mumtaz) lives in a rural area. She is noticed by Sameer Rai (Dharmendra), an artist, who wishes to restore her sight because she was knocked out by his father when she was little and consequently lost it in an accident. Prem Chopra, who plays Sameer's stepbrother Pratap, is complexly presented. Even though Sameer's mother wants him to wed Jugnu (Yogeeta Bali), the blind girl is the object of his affection.

When Neelu regains her vision, Jugnu and Sameer's mother convince her to continue acting as if she is blind to stop Sameer from marrying a despised country girl.

They bring along Neelu's fictitious spouse, who abducts her and gives her to Pratap, Sameer's biological half-brother. He is murdered because his love interest betrays him. Since Neelu witnessed Pratap's murder, his girlfriend and her dead husband—who is alive and acting possum to collect insurance money—have attempted to kill her. Based on a book of the same name, the climactic climax resolves everything. The story takes a lot of unexpected turns.
Yogeeta Bali Movie: Mehbooba (1976)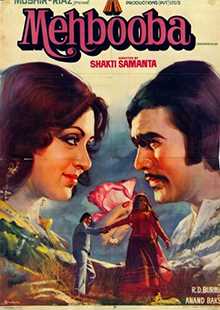 Mehbooba is a 1976 Indian love drama film in the Hindi language that was made by Mushir-Riaz and directed by Shakti Samanta. Rajesh Khanna, Hema Malini, and Prem Chopra are the movie's stars. The rebirth theme forms the basis of the narrative. Rahul Dev Burman is the composer of the music.

The principal actors put up a strong performance, while the music in the movie features haunting songs like Chalo Ri by Lata Mangeshkar, the solo ballad Mere Naina Sawan Bhadon, sung by both Kishore Kumar and Lata, and the duet song Parbat Ke Peeche.

The screenplay was also written by Gulshan Nanda, whose book Sisakate Saaz served as the inspiration for the story. Following its release, the film struggled in Mumbai, where it had a silver jubilee in several countries. R. D. Burman composed the music. Popular tracks were Mere Naina Sawan Bhadon, Mehbooba (the album's title track), and Parbat Ke Peechhe.
Yogeeta Bali Movie: Karmayogi (1978)
Action drama movie in the Hindi language, produced by Anil Suri under the A. R. Productions label, and helmed by Ram Maheshwari. Key parts are played by Raaj Kumar, Jeetendra, Mala Sinha, Rekha, and Reena Roy. Kalyanji-Anandji composed the music. The main actors in the 1982 Telugu remake of the movie, Nipputo Chelagaatam, were Krishnam Raju, Sharada, and Jayasudha.
Yogeeta Bali Movie: Pyaara Dushman (1980)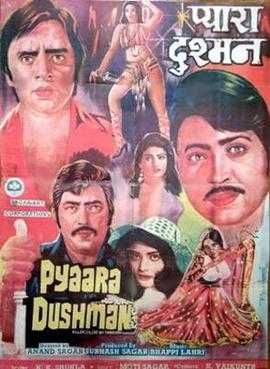 The Indian film Pyaara Dushman was released in 1980. It is produced by Subhash Sagar, while Anand Sagar is the director. Amjad Khan, Rakesh Roshan, Vinod Mehra, Vidya Sinha, Yogeeta Bali, and Sarika appear in the movie. Bappi Lahiri, who wrote a few well-known songs including Ek Dhoondho Milte Hain Hazaaron and Hari Om Hari, provided the music for the movie.

The song Hari Om Hari, which features Kalpana Iyer and draws inspiration from Eruption's rendition of One Way Ticket, is featured on the album.

Shiva, a thief, falls in love with dancer Seema and vows to wed her and give up his life of crime. But as his history starts to trouble him, he reverts to his old ways and becomes a goon.
Yogeeta Bali Movie: Raaj Tilak (1984)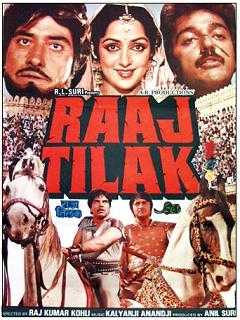 Rajkumar Kohli's 1984 Hindi-language movie Raj Tilak, starring Dharmendra, Raaj Kumar, Sunil Dutt, Hema Malini, Kamal Haasan, Reena Roy, Ranjeeta Kaur, Yogeeta Bali, Sarika, Pran, Ranjeet, Raj Kiran, and Ajit, was produced by the Indian National Film Development Corporation. Kalyanji-Anandji composed the music.

Even Bhavani Singh and Ranjeet, two of the local king's most dependable troops, are among his adversaries. But Arjun Singh, the King's brother-in-law, and Samadh Khan are always there to help. Now that Jalal Khan has kidnapped the newborn son of the king, Samadh Khan is accused of betraying him. The prince is introduced by Jalal to a local gypsy band. Arjun offers his son to the queen, who is grieved by the loss of her son. However, Bhavani learns of this and swaps his son for Arjun's son.

Years later, Shamsher Singh is now a prince and is just like Bhavani in terms of his terrible habits. Soon after, he puts his mother in jail and commits numerous additional atrocities against commoners. Arjun attempts to step in but gets put in jail. The conclusion reveals if the actual prince reappears now to exact retribution or if he will continue to live as a gypsy without realizing his true ancestry.
Yogeeta Bali Movie: Aakhri Badla (1989)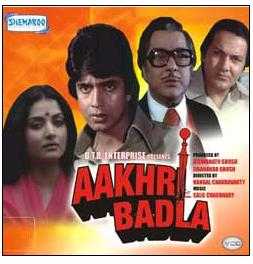 Mangal Chakraborty's 1989 Hindi-language film Aakhri Badla was released in India. In addition to Yogeeta Bali, Pradeep Kumar, and Prem Chopra playing supporting roles, Mithun Chakraborty plays the major role. Aakhri Badla, which was published in 1990, is also known in Bengali as Swarna Trishna.

A multinational smuggling group is called Kama Kazi. The gang moves all of their riches, which are in the shape of gold and silver diamonds when Interpol is about to raid them. However, the ship sinks into a cyclone. Indian Intelligence sends its top agent, Himadri Choudhari, his sidekick, Mantu Ghosh, a Japanese karate expert named Kitahara, and an Indian business to salvage the wrecked ship.
Yogeeta Bali Movie: Enemy (2013)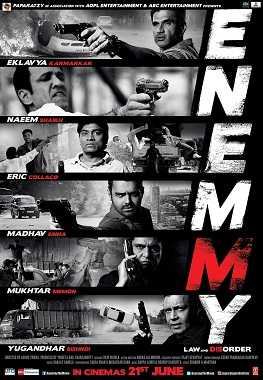 The title of Ashu Trikha's 2013 Hindi-language action thriller, Enemy, is purposefully misspelled using the initials of the six main characters. The movie stars Mithun Chakraborty, Sunil Shetty, Mahakshay Chakraborty, Kay Kay Menon, Johnny Lever, Zakir Hussain, and Yuvika Chaudhary.

To end a gang battle over a missing amount of money, six undercover police agents are assigned: Eklavya Karmarkar (Sunil Shetty), Naeem Shaikh (Kay Kay Menon), Madhav Sinha (Mahaakshay Chakraborty), Eric Collaco (Johny Lever), and Pakiya (Deepraj Rana). Even if they are able to imprison the underworld don Mukhtar Memon (Zakir Hussain), the issue still persists. Later, Yugandhar Vishnoi (Mithun Chakraborty), a senior officer in the Central Bureau Investigation Department, begins looking into the crime.
Yogeeta Bali's Career Timeline
Yogeeta Bali's Controversy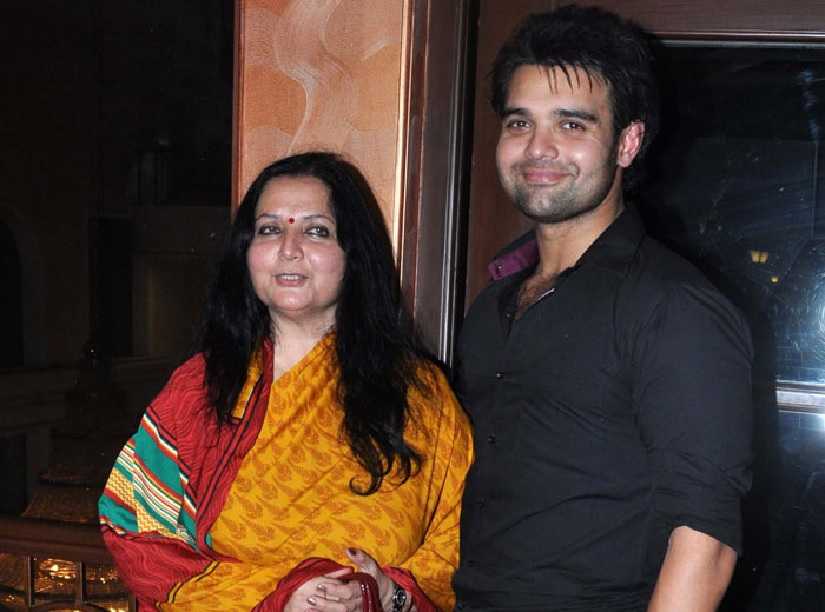 In response to a woman's charge of rape and infidelity, Mumbai Police have filed a case against renowned actor Mithun Chakraborty's son Mahaakshay and the latter's wife Yogita Bali, an official said on Saturday. According to him, the case was opened at the Oshiwara police station on Thursday night in response to the 38-year-old woman's allegation.

The complainant said she dated Mahaakshay Chakraborty from 2015 to 2018, and that throughout that time he made a commitment to wed her.She said that she had visited Mahaakshay's apartment in Andheri West's Adarsh Nagar, which he had bought in 2015 when they were still dating. She claimed that when she arrived, the accused served her a soda that had been tainted and coerced her into having sex with him.

He said The woman alleges that Mahaakshay asked her to get an abortion when she became pregnant and provided her with medicines.The woman claimed that she used to query Mahaakshay regarding their union. However, he informed her that he could not wed her in January 2018, which sparked a fight between them. She claimed that his mother, Yogita Bali, threatened her when she called him an official.

Later, the complainant and her brother traveled to Delhi to stay with a family friend. In June 2018, he added, she filed a case against Mahaakshay and his mother, Yogita Bali, at Begumpur police station.The investigation was given to the crime branch after the police reported an offense under Sections 313 (causing a miscarriage without a woman's consent) and 376 (rape), among other sections. Mahaakshay and his mother were granted anticipatory bail in the case by a Delhi court.

The woman was instructed to file her complaint at the court where the offense had occurred by the Delhi High Court in March 2020. She then, according to the source, complained to the Oshiwara police station in July of this year.

Accordingly, an offense has been lodged against the accused under IPC sections 376 (rape), 376 (2) (n) (repeated rape), 328 (causing harm by poison), 417 (cheating), 506 (criminal intimidation), and 34 (common intention), he said, adding that an investigation is ongoing.
Yogeeta Bali's Net Worth
Yogeeta Bali is a former Indian Bollywood actress. Yogeeta Bali's net worth is estimated to be Rs 43 crore.
16 Fun Facts about Yogeeta Bali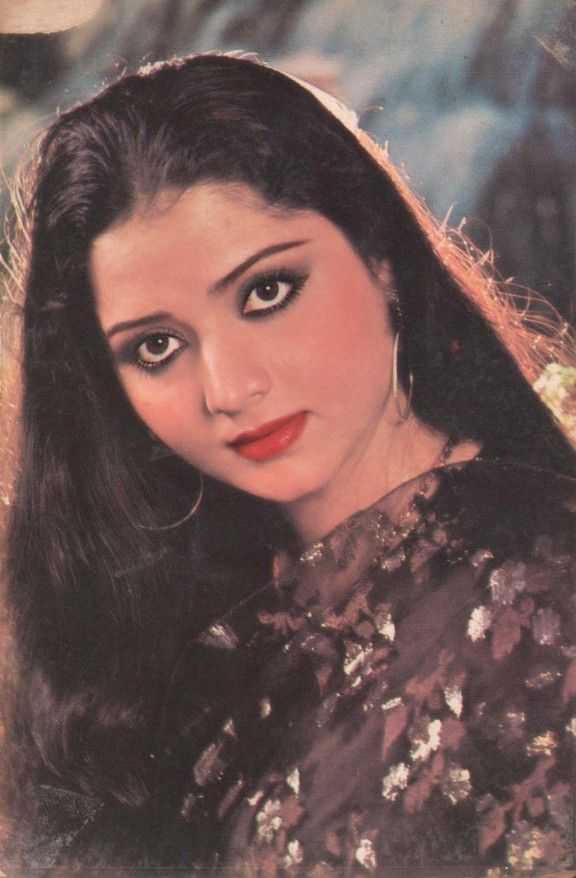 Yogeeta is the late Hindi film actress Geeta Bali's niece.
Yogeeta's cousin is Aditya Raj Kapoor.
In 1973, she received seven films after becoming well-known for the film Yauwan.
Yogeeta had a cameo role in Kunwara Baap in 1974.
After a failed marriage to Kishore Kumar in 1976 and a subsequent divorce from him in 1978, she married Mithun Chakraborty in 1979.
After moving from Pakistan to India to work in the film industry, his father Syed Irshad Hussain adopted the name Jaswant.
Before getting hitched to Yogeeta's mother, Hardarshan Kaur, Jaswant was already married and had two children. When he lost his movie business, he went back to his ex-wife in Pakistan.
Shakti Samanta, a producer, claims that she first became attracted to Mithun Chakraborty while they were filming Khwab (1980).
Kishore Kumar allegedly declined to perform for Mithun Chakraborty as a result of Yogeeta's second marriage to Mithun.
Yogeeta's husband Mithun Chakraborty had an affair with Sridevi in the 1980s.
Sridevi and Mithun had a romance, but Mithun ended it when she wouldn't accept it.
Yogeeta contributed to numerous south Indian films in various languages (Tamil, Malayalam, Bengali, Kannada, and, Telugu).
Yogeeta staged the box-office flop Enemy in order to give her son Mahaakshay a second chance.
In the films Unees-Bees (1980), Khwab (1980), Karate (1983), Be-Shaque (1981), Aakhri Badla (1989), and the Bengali film Swarnatrishna (1990), she collaborated with Mithun Chakraborty.
Yogeeta's most recent film, Aakhri Badla, is one of more than 60 in which she has appeared.
Yogeeta manufactured the box office disaster Enemy to give her son Mahaakshay a second chance.
Yogeeta Bali's Profile Summary
Frequently Asked Questions