Johnny Lever | Biography, Networth, Family, Career, Age

Faraz Shaikh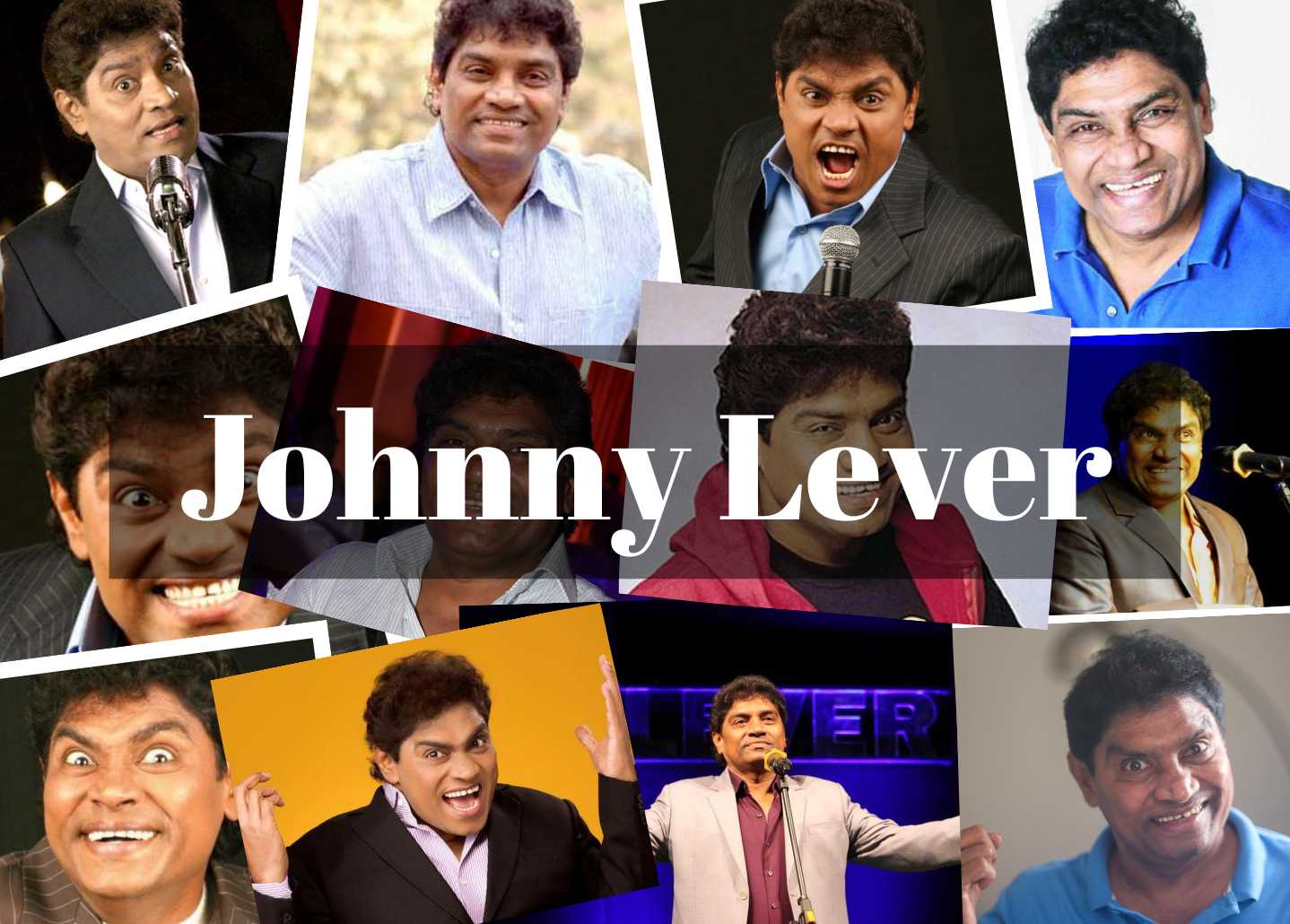 Remember how you used to burst out laughing while watching comedies or hilarious film sequences in the 1980s and 1990s? Though it is undoubtedly correct, like the rain, Johnny Lever is necessary for it to be complete. Johnny Lever is regarded as one of the most successful and talented comedians in Hindi cinema. In his three-decade career, he has appeared in over 300 Bollywood films and has been nominated for 13 Filmfare Awards in the category of Best Comedian. In the nomination, he won two Filmfare Awards.
Johnny Lever is an Indian film actor and one of Hindi cinema's most well-known comedians. Johnny Lever was one of India's first stand-up comedians. He began his career in 1984 and has appeared in over 300 Bollywood films. Johnny Lever is a well-known Indian actor with a large fan base that includes many famous people. He has received numerous honours for his contributions to Indian cinema.

Johnny Lever's Age and Johnny Lever's Education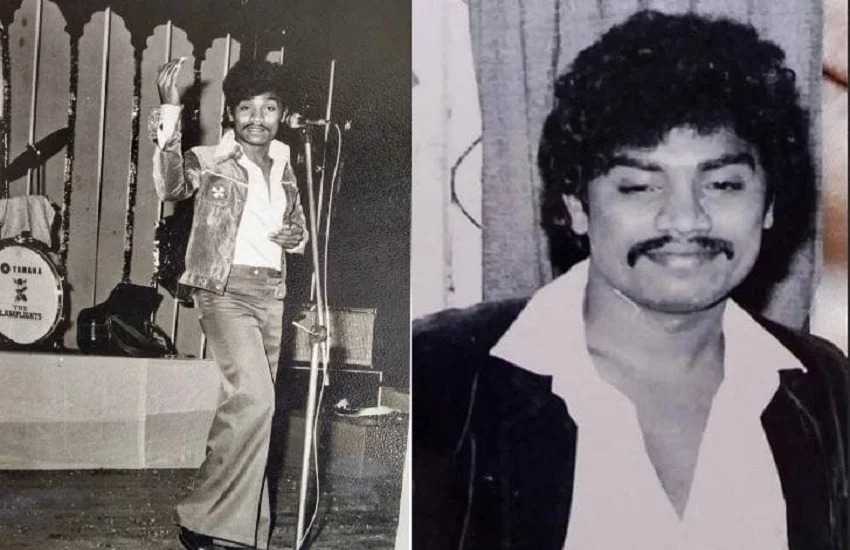 Johnny Lever's birthday is on the 14th of August. Johnny Lever was born in the year 1957. Johnny Lever's age is 65 as of 2022. Johnny Lever's zodiac sign is Leo. He was born as John Prakasa Rao Janumala in Prakasam. Johnny Lever spent most of his childhood in Mumbai's King's Circle. Due to financial constraints, he was only able to complete the seventh grade in an Andhra Telugu school. Johnny Lever had to do a variety of odd jobs to support his family, including selling pens on Mumbai's streets. He even did it in an artistic and creative manner, such as dancing to Bollywood dance numbers or impersonating Bollywood actors.

Apart from living in Mumbai, he also spent some time in Hyderabad's old town of Yakutpura, where he was introduced to this unique style of comedy. His early inspirations included classic comedians like Johnny Walker, Mehmood, and Kishore Kumar. He was also influenced by stage performers such as Dinesh Hingoo. Pratap Jani, who was also his mentor, encouraged him to pursue his interest in comedy and mimicry. He also met Ram Kumar, a mimicry artist who taught him the fundamentals of the art form.

Claim Your FREE Celebrity Shoutout
✕
Claim Now!
Johnny Lever's Family
Johnny Lever's place of birth is Kanigiri, India. He is actually from a Telugu family. Prakash Rao is his father's name. Karunamma Janumala is Johnny Lever's mothers name. Johnny Levers' Father used to work as an operator. He worked in the plant section of Hindustan Lever Limited. Johnny Lever is the oldest child in his family. When it comes to his siblings, we can see that he has one brother, Jimmy Moses.

He also has three sisters. None of his family members were involved in the television or Indian film industries. He was the one who made the decision to begin performing comedy on both the small and large screens. Johnny Lever is married to Sujatha. It was in the year 1984 that he married Sujatha. He married a loving and perfect wife. They are still married. They have grown-up children. He devoted so many years to the film industry because of his wife's support. Without the assistance of his wife, he would be unable to continue his comedy career for many years.

They have two kids. Jamie is the name of their daughter. She is also a professional stand-up comedian. Jessey is the name of his son. Her daughter performed in the Comedy Circus show, where she stunned everyone with her comedic abilities. Her comic timing is simply incredible. She made her acting debut in the film Kis Kis Ko Pyaar Karoon.
Talk To Similar Celebrities
Johnny Lever's Struggle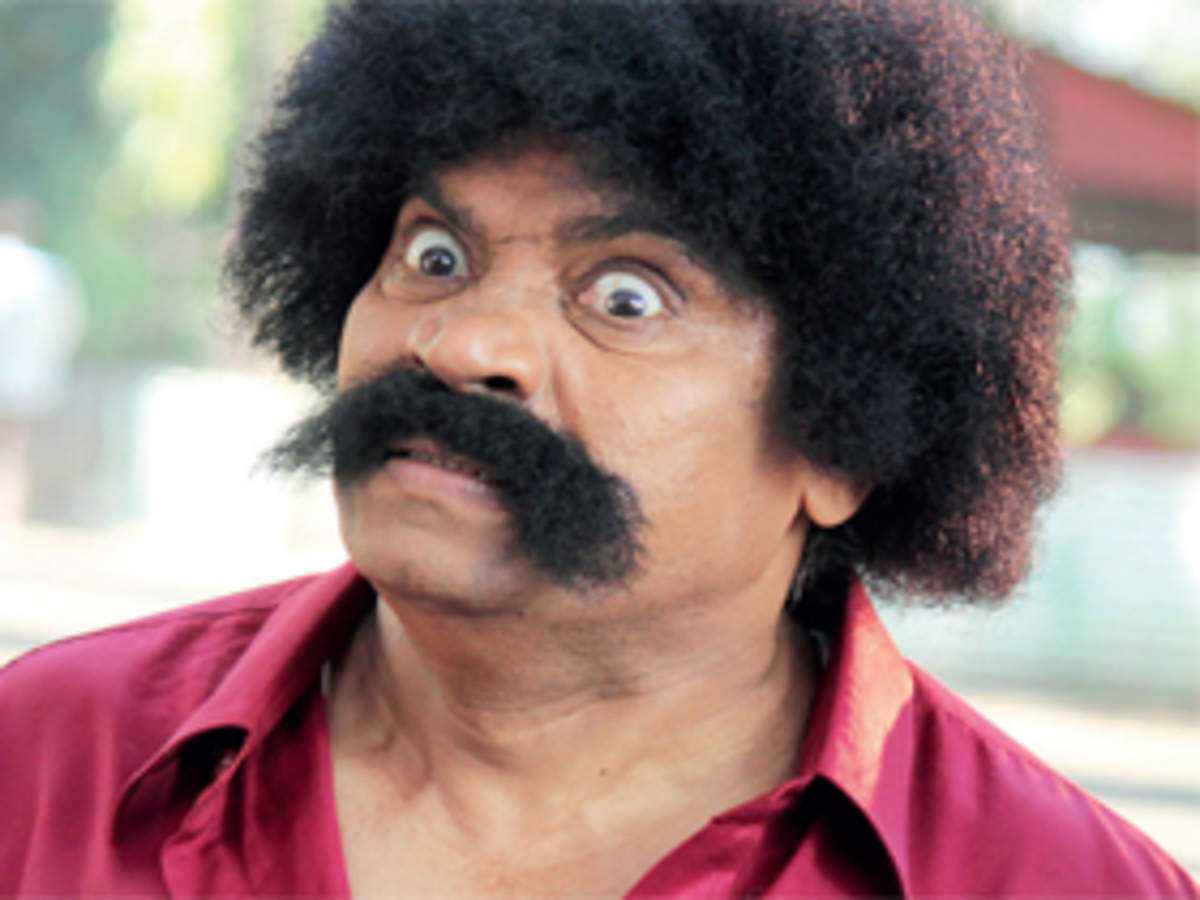 Johnny Lever had to drop out of school when he was in Class 7 due to financial difficulties. Johnny did everything from selling pens and dancing on the streets of Mumbai to impersonating Bollywood actors. For young Johnny Lever, his genuine love of comedy blossomed amid all of these trials, and these experiences shaped him into the man he is today. Johnny's father started bringing him to work at HUL after a few years. His son surprised him by becoming popular among his colleagues not for his work but for his mimicry abilities.

This hidden talent required a platform, which he received at the company's annual function by impersonating some senior HUL officials. The incredible show earned him the nickname Johnny Lever, which he carried with him for the rest of his life. The response boosted Johnny's morale and encouraged him to work harder to make something of his passion. Opportunities for stand-up comedy shows began to pour in quickly.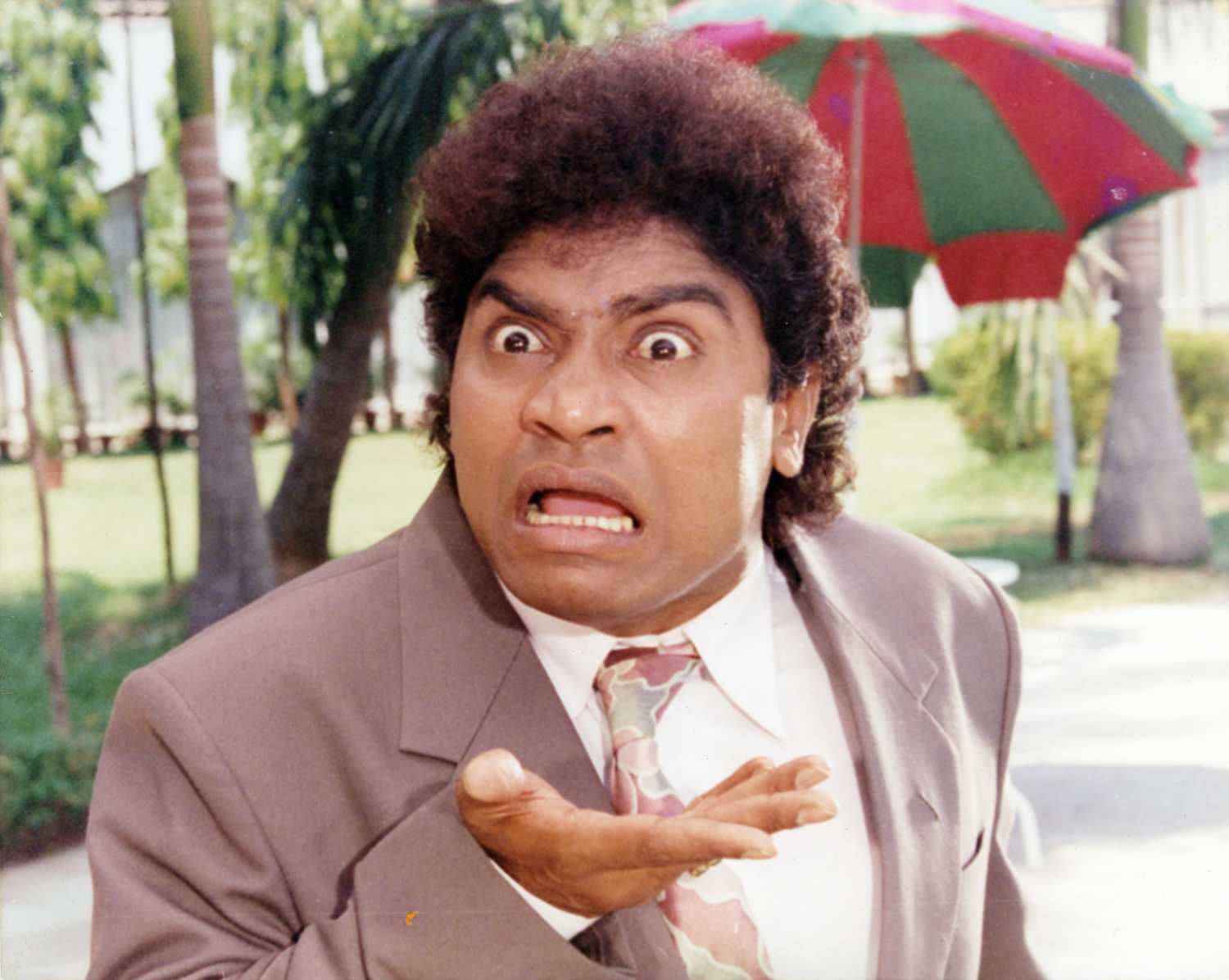 His popularity grew by leaps and bounds, and after six long years, he finally quit his job in 1981 to become a full-time comic. As his popularity grew from stand-up comedy shows in orchestras, he was invited to join the Kalyanji-Anandji group, which gave him more significant exposure both nationally and internationally.

Tum Par Hum Qurban gave Johnny his first break in the industry. During the filming of this film, actor-director Sunil Dutt recognized his talent and offered him a role in his 1982 film, Dard Ka Rishta. Johnny Lever has appeared in over 350 films since then, including Jalwa, Tezaab, Kasam, Kishen Kanhaiya, Baazigar, Khiladi, Love Ke Liye Kuch Bhi Karega, and others. Whether it's Harry's Abba Dabba Jabba in Judaai or Aslam Bhai's Dubai Ka Chashma, his characters have become timeless thanks to his incredible comic timing. Johnny lever has done it all in the Indian comedy industry!
Johnny Lever's Movies and Career
Johnny Lever's first break came with the film Tum Par Hum Qurban, in which the famous TV and stage actress Tabassum launched her son Hoshang Govil as the leading man, and then with the film Dard Ka Rishta, the film in which Tabassum and the late Sunil Dutt helped launch. Since then, he has appeared in over 350 films, including Tezaab, Kasam, Khatarnak, and Kishen Kanhaiya. He was seen in Jalwa, Hero Hiralal with Naseeruddin Shah after Dard Ka Rishta. His first major success was with Baazigar, and he later appeared in films as a supporting actor/comedian. Despite his busy schedule with film roles, he continued to perform live shows. One of his most memorable live performances was a Michael Jackson impersonation at the 1999 Filmfare Awards. His most acclaimed performance was as the character "Babulal" in Abbas-Mustan's film Baazigar. He is also remembered for some of his other well-known characters, such as 'Chotta Chattri,' 'Aslam Bhai,' and so on.

He also appeared in the Tulu film Rang. Anbirkku Alavillai, his first Tamil feature film, was released in 2011. He also appeared in the Kannada film, Gara. In 1993, Lever made his debut as Johnny Utolandand in an episode of the sitcom Zabaan Sambhalke. Lever also had his own show, Johny Aala Re, on Zee TV. He appeared as a judge on the stand-up reality show Comedy Circus in 2007. Lever joined the cast of Partners in 2017 as Commissioner Googol Chatterjee. He is the president of the Mumbai Mimicry Artist Association and has performed thousands of live shows all over the world.

Johnny Lever Movie- Babulal in Baazigar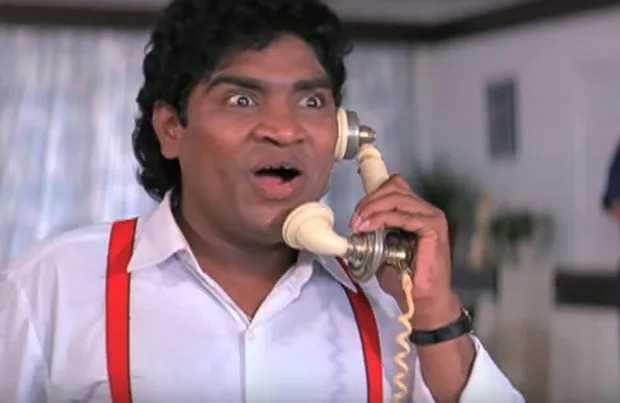 The plot of the movie Baazigar revolves around a young man with a grudge against a business tycoon who seduces the tycoon's younger daughter, but she begins to suspect her new lover's relationship with her elder sister and his ulterior motive. Babulal, the owner not really but, the head servant of the Chopra household in the 1993 blockbuster film Baazigar, was a character with short-term memory loss. Johnny made Babulal's portrayal flawless, proving once again that he has the ability to play challenging characters like no other. His crazy antics and PJs keep you entertained on a regular basis.
Johnny Lever Movie- Aslam Bhai in Love Ke Liye Kuch Bhi Karega
Desperate for money, three men, Saif Ali Khan, and Fardeen Khan plan to kidnap a woman, Sonali Bendre, and hold her hostage for ransom. Though the film was entirely inspired by the Coen Brothers' 1996 classic Fargo, the Bollywood version added one original character. Johnny played the character of Aslam Bhai. In this particular role, there is really no one who could match his timing and acting skills. The character, a small-time gangster who aspires to be a movie star, elicited both sympathy and laughter from the audience.
Johnny Lever Movie- Appu Khote in Aamdani Atthani Kharcha Rupaiyaa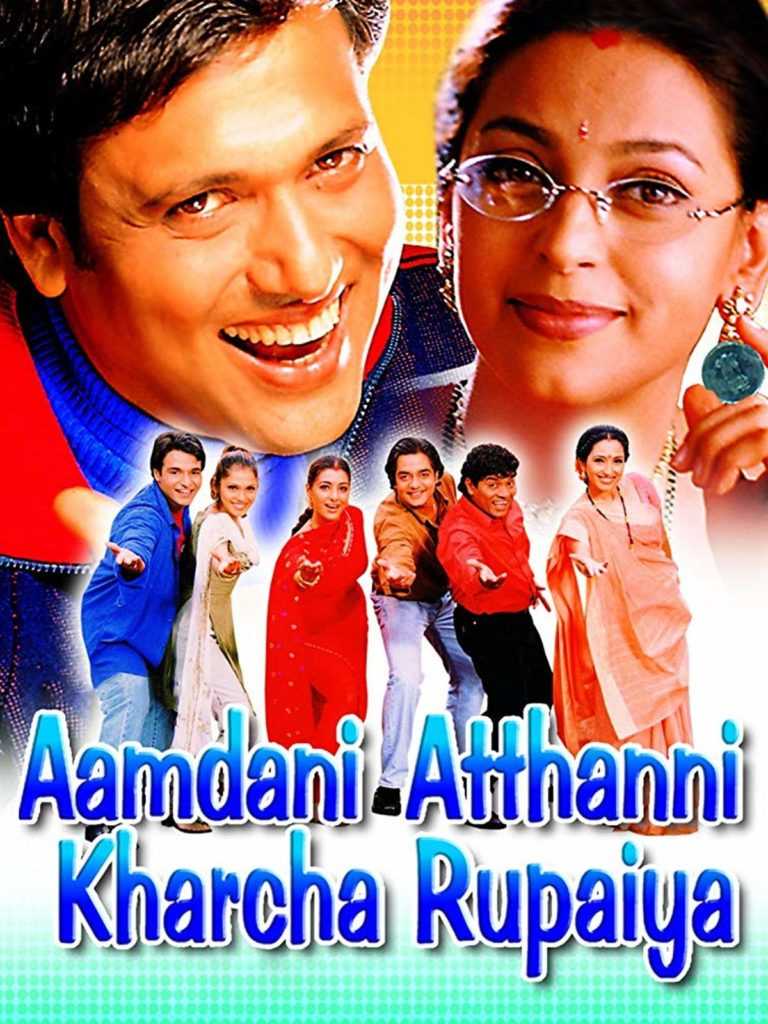 Three women leave their homes to work in order to make ends meet. This irritates their jobless husbands, who will go to any length to stop them. Jhoomri and her spouse Bhimsha relocate to a new area. Three arguing couples live next door to them: Vijay and Anjali, who recently got married; Appu Khote and Vimla, who are already married and have four kids; and Ravi and Meena, who are also married and have a child. With their earnings failing to keep up with inflation and the high cost of living, the ladies decide to seek employment to supplement their income, with humorous results from their spouses, who will go to any length to keep their wives at home, even if it means bringing a dancing girl home to cook and care after the children.
Johnny Lever Movie- Pappi Bhai in Golmaal 3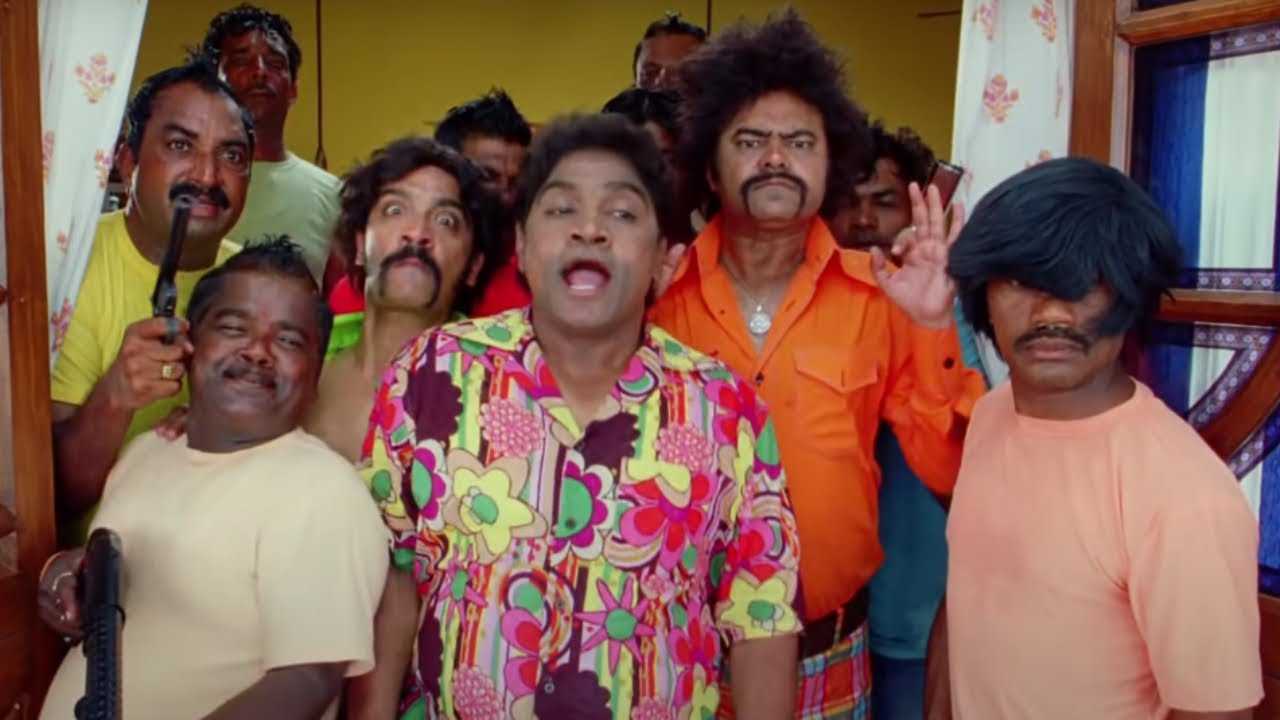 Pritam finally sees his long-lost love Geeta in Goa. They decide to marry, but the feud between their children causes tension in their marriage. In the third edition, Johnny joined the Golmaal wagon as Pappi boss a.k.a Pappi Bhai. Johnny resurrected one of his old characters, Babulal, and played him with short-term memory loss. He not only distinguished Pappi Bhai from Babulal, but he also provided laughs in his distinct style.
Johnny Lever Movie- Winston Churchgate in Housefull 4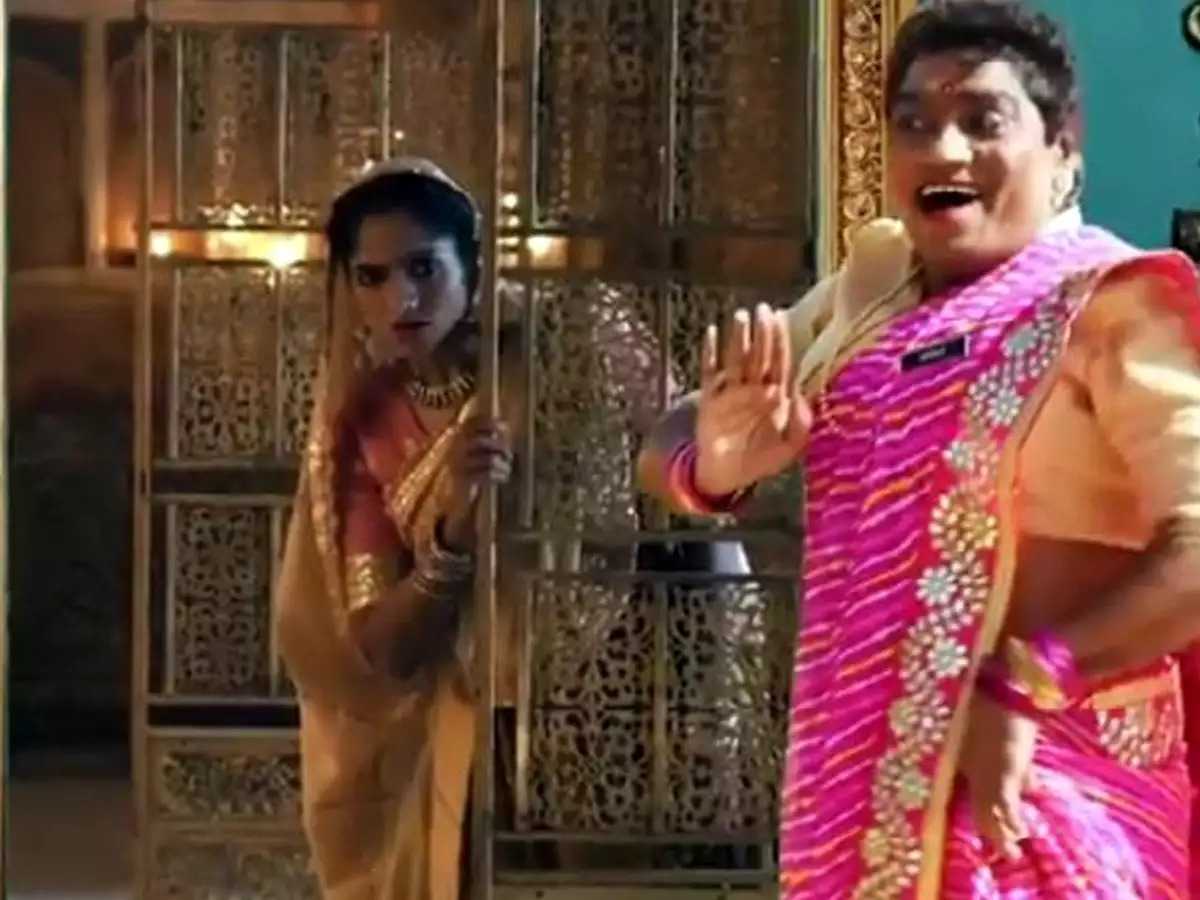 Three couples who are separated due to an evil scheme reincarnate after 600 years and meet again as history repeats itself and their respective partners are mixed up this time. Johnny was seen in one of the funniest avatars in Housefull 4 after playing back-to-back quirky characters in the Housefull series. The comedy of errors received mixed reviews, but Johnny once again made the audience laugh.
Johnny Lever's Movie List and Career Timeline
Johnny Lever's Networth
Regarding his net worth, it is reported to be over 30 million US dollars, which is equivalent to 227 crores in Indian rupees (2265696000 INR). His primary sources of money are motion pictures and live performances. House in Lokhandwala, Andheri West, Mumbai, he resides in a luxurious 3BHK apartment. He also has a lovely villa in addition to a couple of additional homes in Mumbai.

In Johnny Lever's collection of automobiles are the Audi Q7 ($1,000,000 INR), Honda Accord ($43,216,000), and Toyota Fortuner ($276,000). Johnny Lever's interests include imitation, music, cinema, and charitable work. Johny Lever is an outspoken proponent of charity. Johnny Lever made his Bollywood debut by doing a performance at 'Hope 86,' a charity event attended by the 'Crème de la crème' of the business.
Johnny Lever's Awards & Nominations
Filmfare Awards
1999 Best Actor In A Comic Role for Dulhe Raja
1998 Best Actor In A Comic Role for Deewana Mastana
Screen Awards
1997 Best Comedian for Raja Hindustani
Zee Cine Awards
2002 Best Actor in a Comic Role for Love Ke Liye Kuchh Bhi Karega
4 Interesting Facts About Johnny Lever
In 2000, 25 of Johnny's movies were released.
In Johnny's career, the year 2000 saw the release of not one, but twenty-five of his films. Dulhan Hum Le Jayenge, Hum Tumpe Marte Hain, Had Kar Di Aapne, Kunwara, Animal, Mela, Badal, Hamara Dil Aapke Paas Hai, Fiza, Raju Chara, and Joru Ka Ghulam are among the hits.
How John Prakash evolved into Johnny Lever
Prakash Rao Janmula, Johnny's father, worked at the Hindustan Lever Factory in Mumbai. Johnny was also hired at his request. They had to lift heavy 100 kg drums here. At the same time, Johnny used to do mimicry to entertain his coworkers, which led to everyone in the factory calling him Johnny Lever. Johnny became so skilled at impersonation that he was hired for stage performances. Johnny used to entertain the audience at parties around the house by doing mimicry, for which he was paid.
Punishment for defaming the tricolor
In the year 1998, Johnny Lever was required to serve a 7-day prison sentence. Johnny Lever was charged with disrespecting the tricolor, but he was found innocent. There has never been a year since 1986 when no Johnny Lever movie has been released. The actor most recently appeared opposite Sara Ali Khan and Varun Dhawan in Coolie No 1.
Through Sanjay Dutt, Johnny Lever made his debut in Bollywood.
Sanjay Dutt, a Bollywood actor, spotted Johnny Lever at one of these stage performances and offered him the part of Joseph in Dard Ka Rishta in 1989. After this movie, he began receiving generous offers on a regular basis. The actor has performed in a variety of roles.
Social Media
Frequently Asked Questions