Hema Malini | Movies, Birth date, Biography, Net Worth, Husband, Age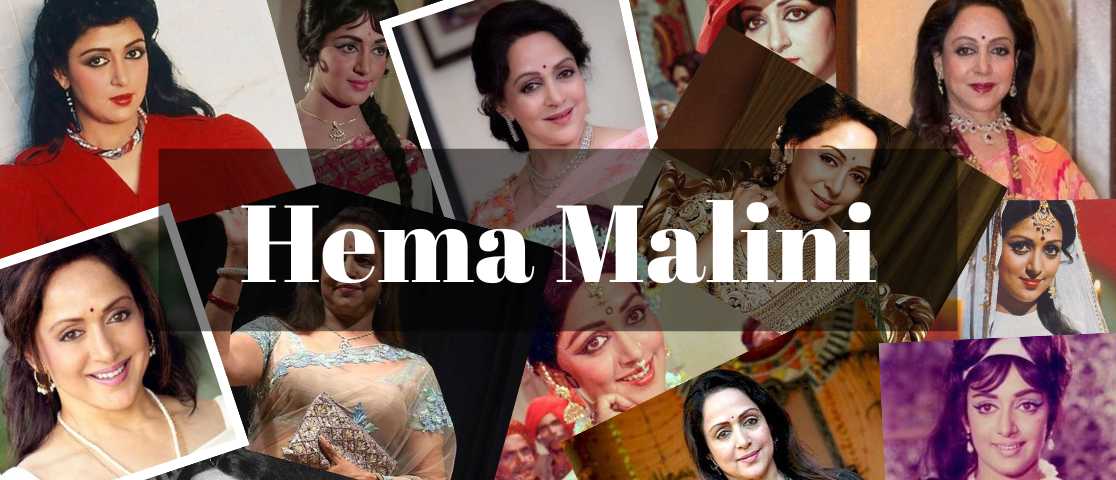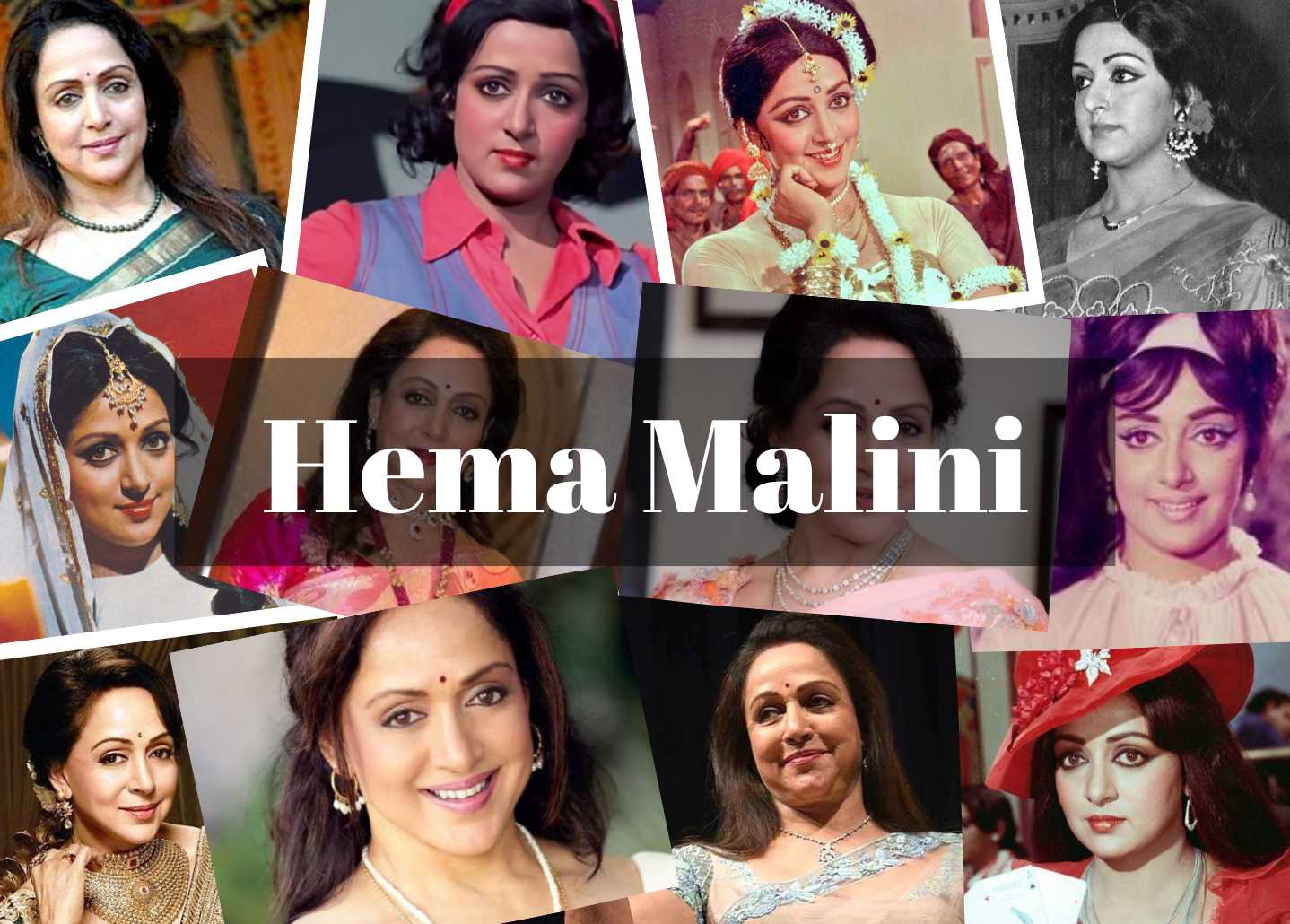 Hema Malini's Age and Hema Malini's Biography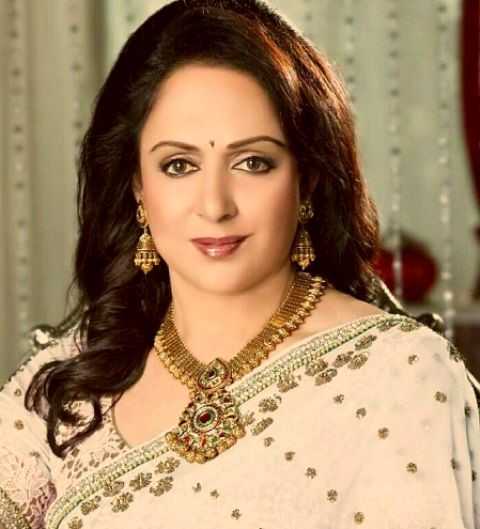 Hema Malini is an Indian actress, politician, director, and producer. Hema Malini birthdate is on October 16, 1948. Her work in Hindi movies is what she is most well-known for. With the Tamil film Idhu Sathiyam, Malini made her acting debut in 1963. Malini made her acting debut in the lead part of Sapno Ka Saudagar in 1968. Initially dubbed the Dream Girl, Malini appeared in the 1977 movie by the same name. She is one of the most popular leading actresses in mainstream Hindi cinema and is well known for playing both tragic and comedic roles. Malini earned the Filmfare Special Award for 50 Years of Outstanding Contribution to Cinema in 2019 as well as the Filmfare Lifetime Achievement Award in 2000. Hema Malini's Zodiac Sign is Libra. Hema Malini's hobbies are Dancing, Driving, Doing Yoga.


She is also given the Padma Shri, which ranks as the fourth-highest civilian honour given by the Indian government. In honour of Malini's contributions to Indian cinema. Sir Padampat Singhania University awarded her an honorary doctorate in 2012. The National Film Development Corporation's chairman was Malini. Malini was honoured in 2006 by Bhajan Sopori in Delhi with the Sopori Academy of Music and Performing Arts (SaMaPa) Vitasta award for her dedication to Indian dance and culture.

For her contributions to Indian cinema, she was given the NTR National Award by the Government of Andhra Pradesh in 2013. Malini served as a Bharatiya Janata Party representative in the Rajya Sabha, the upper House of parliament, from 2003 to 2009. Malini was chosen to serve in the Lok Sabha in 2014. Malini has been active in social and charity endeavors. Malini has recently joined the International Society for Krishna Consciousness as a life member.
Hema Malini's Family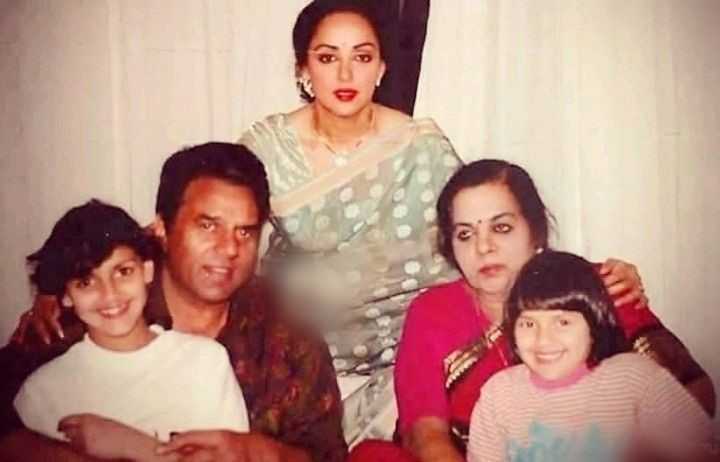 Hema Malini was Known as a Dream Girl in 1977. She is a Versatile actress. Hema Malini birthplace is in Srirangam. Hema Malini mother is Jaya Lakshmi and Hema Malini father is VSR Chakravarti Iyengar, members of the Tamil Iyengar Brahmin community. Her favourite topic in the Andhra Mahila Sabha in Chennai was history. Before pursuing her acting career, she attended DTEA Mandir Marg until the 11th Standard.

Malini Dharmendra's first movie with him was Tum Haseen Main Jawaan (1970). In 1980, the two were married. With his first wife, Dharmendra already had two boys and two daughters, Sunny Deol and Bobby Deol, both of whom went on to have successful careers in Bollywood. Esha Deol (born in 1981) and Ahana Deol (born in 1985) are the two children Malini and Dharmendra have. Hema Malini became a grandma on June 11, 2015, when her younger daughter Ahana Deol gave birth to Darien Vohra, her first child. She became a grandmother for the second time on October 20, 2017, when Esha Deol Takhtani, her older daughter, gave birth to Radhya Takhtani.

Hema Malini's Relationship and Affairs
Hema Malini's affair with Jeetendra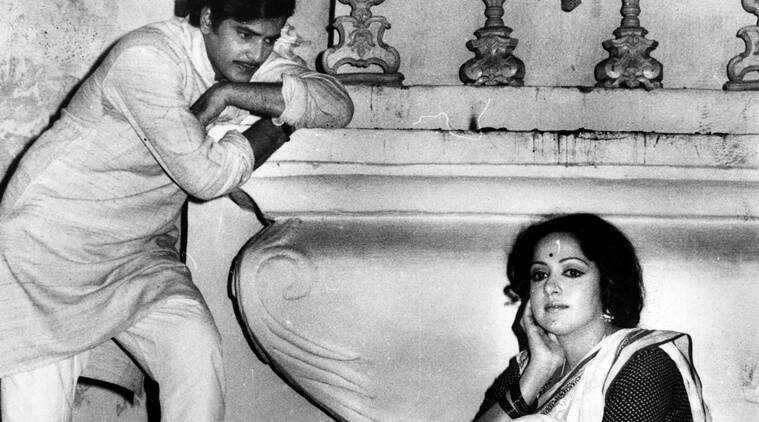 The myth surrounding the love triangle between Hema Malini, Jeetendra, and Dharmendra was set in motion by Hema Malini's mother, Jaya, who disregarded her daughter's amorous relationship with a married man. Jaya headed off in search of a prospective husband because she was keen to marry off Hema Malini. And she didn't have to go very far for that. As a contemporary actress and frequent film co-star with Hema, Jaya recognized Jeetendra as a potential husband. Although Jeetendra was romantically linked with Shobha Kapoor, Jaya was aware that he had a soft spot for Hema as well.

According to legend, Jeetendra tried to propose to Hema Malini quite a few times, but she refused since she was in love with Dharmendra, and the two decided to remain friends forever. But Hema and Jettendra's parents had quite different perspectives. Hema and Jeetendra, on the other hand, became each other's secret confidantes as their bond became stronger over time. In addition to all of this, Jaya persisted in convincing Hema to at least once meet Jeetendra's parents. The two families were thrilled when Hema finally gave her consent. I don't want to marry Hema, Jeetendra reportedly said, according to a person close to him. I don't have feelings for her. She doesn't care for me. But I might as well if my family wants it. She is a wonderful girl.


Hema Malini's affair with Sanjeev Kumar
Sanjeev Kumar and Hema Malini were filming the popular song Hawa Ke Saath Saath from the movie Seeta Aur Geeta, their relationship officially began. They were supposed to skate down the slope in the song, but an accident occurred while they were filming. They were more worried about each other after getting hurt than they were about themselves.

According to the book, Many think that this was the point they started feeling things for one other. However, the issue emerged when Sanjeev's family forbade Hema Malini from working after their marriage, despite the fact that his mother had praised her for always covering her head with her pallu and touching Shantaben's feet.

In turn, Hema Malini's mother disagreed with Sanjeev's family's position that the actress could not continue to work after being married. Thus, nothing turned out as planned. According to the book, there were a lot of miscommunications that ultimately came in the way and neither party wanted to compromise. Hema stated that Sanjeev expected a submissive wife, which she could never be, in an interview with Bhawana Somaaya for Junior G's April 1991 issue some years later.

Hema Malini's husband Dharmendra
One of the most beloved and enduring star couples in the Bollywood business is Dharmendra and Hema Malini. Even after many years of marriage, their love story continues to motivate millions of their admirers. In order to establish their reputations in the Hindi cinema business, Dharmendra and Hema collaborated on numerous films including Sholay, Sharafat, Dream Girl, Tum Haseen Main Jawaan, Sholay, Seeta Aur Geeta, Alibaba Aur 40 Chor, and many others.

On the sets of Tum Haseen Main Jawan in 1970, the two initially crossed paths. The two actors who co-starred in the movie and later fell in love with one another. Hema's father had reservations about his daughter getting married to someone who was already married and had four children. Dharmendra was already married to Prakash Kaur at the time, and the couple had four children altogether.

Hema previously admitted in a throwback interview with Deccan Chronicle that she knew Dharmendra was the one for her and wanted to spend the rest of her life with him the moment she laid eyes on him. I also wanted to make sure that nobody was harmed by the marriage. My presence in their lives has never been felt by his first wife or children. Although I married him, I never removed him from his first family.

After dating for more than five years, Dharmendra and Hema Malini got married in 1980. According to reports, Dharmendra embraced Islam around 1979. When the actor fell in love with the actress Hema Malini, he was already married. On November 2, 1981, Hema and Dharmendra gave birth to Esha Deol, their oldest daughter. On July 28, 1985, they welcomed Ahana Deol into the world. This was nearly four years later. Right now, both of their daughters are contentedly married.

Hema Malini's Career and Movies
Hema Malini's Movie: Idhu Sathiyam (1972)
Idhu Sathiyam featured Hema Malini in her earliest tiny parts (1962). The director of this 1963 Indian film in Tamil is K. Shankar. S. A. Ashokan and K. Chandrakantha both appear in the movie. It became available on August 30, 1963. In Hindi, the movie was recreated as Shehzada (1972). She was marketed as Dream Girl and cast as the lead opposite Raj Kapoor in Sapno Ka Saudagar in 1968.

Hema Malini's Movie: Sapno Ka Saudagar 1968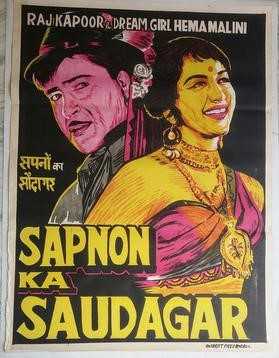 This film is directed by Mahesh Kaul and produced by B. Ananthaswami in 1968. Raj Kapoor, Hema Malini, Tanuja, and Nadira are the movie's main actors. Shankar Jaikishan composed the soundtrack for the movie.
he tale of Thakur Raibahadur Harnaam Singh is presented here (Jayant). The film opens with a flashback to a Diwali Night 18 years prior. A banjaran had changed the infant, who is now one year old and belongs to Rai Bahadur. Because Raibahadur had a sexual relationship with a banjaran, she was threatening him by demanding that he treat her well and marry her. An individual shows in wearing khaki, a red tie, and socks. He brings hope to those who are struggling. When Mahi (Hema Malini), a banjaran girl, first encounters him, she develops feelings for Raj Kumar (or Raju) (Raj Kapoor).

In the meantime, Raibahadur abuses Ranjana (Tanuja), a banjaran's daughter, and pledges to marry her if no one else will. Mahi informs the locals that she is Raju's pregnant out of insecurity. He is instructed to marry her by the panchayat, but he refuses. Raju and Mahi are struck by the villagers under the influence of Raibahadur. They start, and then a banjaran enters the scene and tells them the truth.

Hema Malini's Movie: Johny Mera Naam 1970
This 1970 Hindi-language crime action movie was made in India and directed by Vijay Anand. The director's brother, Dev Anand, and Pran play two brothers who were estranged as children in the movie. Key parts are also played by Hema Malini, Jeevan, Premnath, I. S. Johar, and Iftekhar.At the 18th Filmfare Awards, actor I.S. Johar received his first Best Performance in a Comic Role award for his three parts as an airline steward, a criminal partner, and a police officer. Vijay Anand won the Filmfare Best Screenplay Award.
Hema Malini's Movie: Andaz (1971)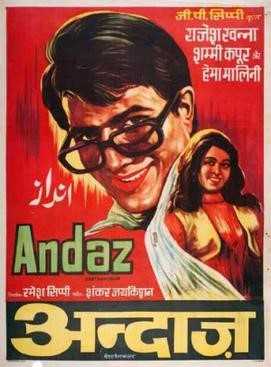 It was written by Salim-Javed, Gulzar, and Sachin Bhowmick and directed by Ramesh Sippy. Malini's acting career was significantly impacted by the film, which was a big success. The film includes a scene from Zindagi Ek Safar Hai Suhana, one of the most well-known Bollywood songs. The song helped singer Kishore Kumar get a nomination for the Filmfare Award for Best Male Playback Singer. One of the 17 straight box office successes Rajesh Khanna produced from 1969 to 1971 is this film.

The protagonist of this movie is Sheetal (Hema Malini), a widow who is heartbroken by Raj's passing (Rajesh Khanna). Her husband's family does not accept her or her son. To raise her son alone, she decides to become a teacher. Ravi's widowed daughter is one of her pupils (Shammi Kapoor). The beloved wife of Ravi passed away giving birth. The kids play a crucial role in introducing single parents and helping them fall in love.

Hema Malini's Movie: Naya Zamana (1971)
Pramod Chakravorty produced and directed this Hindi-language movie in India. Dharmendra, Hema Malini, Ashok Kumar, Mehmood, Pran, Lalita Pawar, and Aruna Irani all appear in the movie. It has S. D. Burman's music. Aghajani Kashmeri, who also penned Love in Tokyo and Ziddi for Pramod Chakravorty, was the author. The film has a vague connection to the 1944 Bengali film Udayer Pathey.

Anoop (Dharmendra) is an unsuccessful author. He meets wealthy and attractive Seema (Hema Malini) one day, and the two instantly fall in love. When Rajan Choudhury (Pran), Seema's brother, learns of it, he is furious and forbids her from ever seeing Anoop again. On the other hand, Mahesh (Mehmood), Rajan's brother-in-law, and Rekha (Aruna Irani), Anoop's sister, have also fallen in love with one another. Rajan becomes even more irate as a result, and he kicks Mahesh out of his home. When Rajan learns that Anoop is the author of the book Naya Zamana, he chooses to publish and market it under his name. When the book is published and becomes popular, Anoop and Seema learn about it. Rajan makes no apologies.

When Anoop and Seema step in to stop Rajan from evicting the poor residents of the small tenements where Anoop and his mother (Lalita Pawar) reside, Rajan, orders the tenements to be surreptitiously set on fire by his henchman Sitaram (Jankidas). Anoop gets detained by the police after being accused of causing the damage. Seema's father, Sachin Choudhury (Ashok Kumar), prevents her from seeing Anoop and tells her to avoid the lifestyles of the impoverished. Now, Seema must decide between her father and her lover.

Hema Malini's Movie: Seeta Aur Geeta (1972)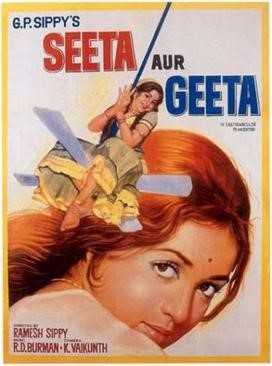 Ramesh Sippy is the director of this comedy-drama film, which was written by Salim-Javed (Salim Khan and Javed Akhtar). It has music by R.D. Burman and features Hema Malini, Dharmendra, and Sanjeev Kumar in the key parts. Both in India and overseas in the Soviet Union, the movie was a huge smash. K. Vaikunth won the Filmfare Best Cinematographer Award, while Hema Malini took home her sole career-long competitive Filmfare Best Actress Award. Malini was praised for the originality of her Geeta character, who is boisterous and occasionally violent.


Twin girls Seeta and Geeta (Hema Malini in a dual role) were split up at birth. While Seeta is raised by her vengeful aunt Chachi and timid uncle, Geeta, a fiery girl who is a street performer, was nurtured in a wealthy area. Even though the family is surviving off the money of Seeta's deceased parents, Chachi treats her like a servant. Seeta's elderly, wheelchair-bound grandmother is her main source of comfort. Seeta decides to end her life one day and flees to do so. She is saved but transported to Geeta's house after being identified as Geeta, her identical twin. They switch places when they eventually cross paths as adults.
Hema Malini's Movie: Prem Nagar (1974)
Produced by D. Ramanaidu, this love drama movie stars Rajesh Khanna, Hema Malini, Aruna Irani, Ashok Kumar, Kamini Kaushal, Prem Chopra, Asrani, and Jagdeep. It was directed by K. S. Prakash Rao. In the movie, actor David played a villain who planned to deceive prince Karan by stealing his fortune and giving it to his brother. Sachin Dev Burman composed the music. The movie was hailed as a Super Hit by Box Office.

Hema Malini's Movie: Dharmatma (1975)
The first Bollywood movie to be filmed in Afghanistan. Feroz Khan was the director and producer. The film represents The Godfather's initial localization effort in India. Kalyanji Anandji composed the music. Due to the success of this movie, Feroz Khan's career reached new heights. The movie also includes aerial images of Buzkashi, a horse-riding sport popular in Central Asia, which helped cinematographer Kamal Bose win the Filmfare Award for Best Cinematographer.

Hema Malini's Movie: Pratigya (1975)
This movie is an action comedy. The movie is helmed by Dulal Guha and is produced by Dharmendra and B.S. Deol. Laxmikant Pyarelal composed the melody, and Anand Bakshi wrote the lyrics. In this tale of violent retribution, Dharmendra is on the prowl for Ajit's savage murder of his parents. Along with having powerful action sequences, the movie also contained a sizable slapstick comedy track that contributed to its reputation as a masterpiece in humour. The movie was among India's top 3 highest-grossing films of the year and was a huge box office hit.

Hema Malini's Movie: Sholay (1975)
It is a 1975 Hindi-language action-adventure movie that was produced by Ramesh Sippy's father G. P. Sippy, directed by Salim-Javed, and written by Salim-Javed. To apprehend the brutal dacoit Gabbar Singh, two criminals named Veeru (Dharmendra) and Jai (Amitabh Bachchan) were hired by a retired police officer (Sanjeev Kumar) (Amjad Khan). Additionally, Hema Malini and Jaya Bhaduri appear as Basanti and Radha, the love interests of Veeru and Jai, respectively.

One of the top Indian movies is Sholay, which is regarded as a classic. In a survey of the Top 10 Indian Films of all time conducted by the British Film Institute in 2002, it came in the first place. It was declared the Best Film of 50 Years by the 50th Filmfare Awards judges in 2005. The Soviet Union saw success with the movie outside as well. Sholay reportedly continues to rank among the highest-grossing Indian movies of all time when adjusted for inflation.

Hema Malini's Movie: Dillagi (1978)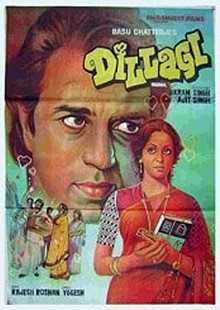 Basu Chatterjee's romantic comedy Dillagi, which was released in 1978, is based on Bimal Kar's Bengali novella Kalidas O Chemistry.

It features Dharmendra as Swarn Kamal, a Sanskrit professor who was just hired at a girls' college. Hema Malini is the warden of the same college and a stern chemistry lecturer (Phoolrenu).

All of Swarnkamal's attempts to win over Phoolrenu, from the Holi celebrations to the annual party, appear to be backfiring. However, Phoolrenu wants him to approach her through the right method by answering her matrimonial advertisement in a newspaper. He then visits Phoolrenu over the summer vacation in her hometown of Kashipur and finally makes some progress.
Hema Malini's Movie: Alibaba Aur 40 Chor (1980)
Ali Baba and the Forty Thieves is the subject of this 1980 Indian-Soviet movie, which was co-directed by Indian director Umesh Mehra and Uzbek director Latif Faiziyev. Along with Russian, Caucasian, and Central Asian actors, the movie features Indian actors Dharmendra, Hema Malini, and Zeenat Aman. To make a lengthy movie, the plot is slightly modified. Shanti Prakash Bakshi and Boris Saakov wrote the script, R.D. Burman composed the music, and P. L. Raj choreographed the production. It was the most prosperous joint production between the Soviet Union and India, enjoying success in both countries.

Hema Malini's Movie: Naseeb (1981)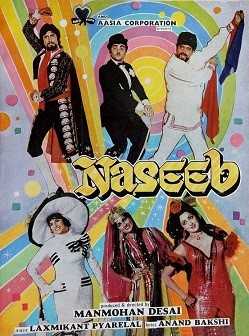 Manmohan Desai produced and directed the 1981 Indian masala movie Naseeb, which was written by Kader Khan. Laxmikant-Pyarelal, a dependable Manmohan Desai duo, composed the music. Naseeb was a box office success.

The plot of Naseeb, a tale of fate and destiny, starts with a lottery ticket. Unable to pay his tab, an intoxicated man decides to trade: he chooses to sell his ticket to the server, Naamdeo (Pran). Along with his three buddies Damu (Amjad Khan), Raghu (Kader Khan), and Jaggi, Namdeo buys this ticket (Jagdish Raj).

Vicky (Shatrughan Sinha), the youngest son of Damu, is attending school in England thanks to a portion of his father's wealth. Vicky's best friend Johnny (Amitabh Bachchan), the oldest son of Namdeo, is even working as a server in the hotel. Johnny and Vicky fall in love with the same stunning singer, Miss Asha, by chance (or fate) (Hema Malini).

Hema Malini's Movie: Kudrat (1981)
It is a 1981 drama film in Hindi that was produced in India and written and directed by Chetan Anand. In addition to Raaj Kumar, Priya Rajvansh, and Vinod Khanna, the movie also stars Rajesh Khanna and Hema Malini. After Mehbooba, this is the second film starring Rajesh Khanna and Hema Malini with a reincarnation concept. In 1981, Kudrat made Rs. 4.00 crores at the box office. The 1982 All-India Critics Association (AICA) Best Actor Award went to Rajesh Khanna for Kudrat. Box office success and the Filmfare Award for Best Story went to the movie.

Hema Malini's Movie: Satte Pe Satta (1982)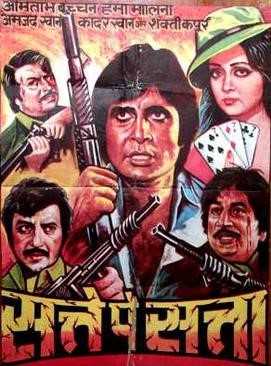 It is an action-comedy movie from 1982 that was made in Hindi and was produced and directed by Raj N. Sippy and Romu N. Sippy. Ravi Anand, the oldest of seven brothers, is made the guardian of his other six siblings following the passing of their parents. His brothers resent his authority and attempt to enforce order; as a result, they grow up like animals and adopt this way of life. After meeting a nurse named Indu, Ravi and Indu fall in love and are married.

After their marriage, Indu moves in with the Anands. She doesn't like the way they live and attempts to change it, much to their surprise, though with mixed success. When the six brothers find their soul mates, they invite them to live with them at their house.

Unfortunately, one of the girls, Seema Singh, who also happens to be wealthy, provokes her paternal uncle, Ranjit Singh, who kidnaps Ravi and holds him captive on a remote island while also sending his lookalike, the notorious Babu, to take his place so that he can kill Seema for Ranjit to be the only beneficiary of her inheritance and killing anyone who dares to stand in his way.

Hema Malini's Movie: Raziya Sultan (1983)
The 1983 Indian period biographical film Raziya Sultan, also known as Razia Sultan, was written and directed by Kamal Amrohi and featured Hema Malini, Parveen Babi, and Dharmendra as the key characters. The solitary victory for the movie came from N.B. Kulkarni, who received the Filmfare Award for Best Art Direction. Khayyam was nominated for Best Music Director by Filmfare. A song by Kaifi Azmi and one with lyrics by Jan Nisar Akhtar were picturized on Dharmendra as Yakut Jamaluddin, an Abyssinian slave, and both entered the project after Akhtar's passing.

Hema Malini's Movie: Durgaa (1985)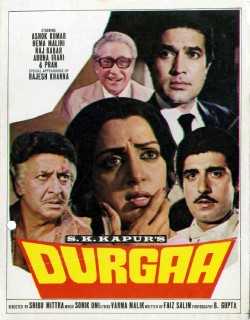 The sole daughter of Dinanath (Ashok Kumar), Durgaa (Hema Malini) is a soft-spoken girl who is taken advantage of by numerous men throughout her life. At first, Durgaa marries Raj Babbar's character Sunil Narayan after falling in love with him. She later learns, however, that her husband had married her solely to provide him a reason to have a sexual relationship with her. Durgaa notices her husband flirting and having affairs with other women. Her husband devises a scheme to brand Durgaa as a prostitute to get her into trouble. She is subsequently charged with murdering an innocent girl, but she asks Jagannath (Pran), a senior and generous man, for assistance in paying her court costs so she can fight the charge against her. She is introduced to Advocate Mohan (Rajesh Khanna), who is chosen to represent Durgaa because of his track record of success in court.

However, Durgaa is unaware of the old man's motivations for supporting her. The remaining details of the tale include why the elderly man recruited Mohan as his attorney, his motivation for assisting Durgaa, and whether Durgaa will ever be able to forgive her husband for killing the girl. Durgaa finally exacts retribution on the evildoers in her life, and Mohan weds Durgaa.

Hema Malini's Movie: Sitapur Ki Geeta 1987
The North and East of India had the most success for the rural-themed film. The most well-known song from this movie, Lachak Lachak Lachak Jaye Jawani, was sung by Amit Kumar and Asha Bhosle. Rajesh Khanna makes a special appearance in the movie as Hema Malini's ostensible future husband. The movie was re-released in 2006 after being dubbed into Bhojpuri. The band Sonik Omi was responsible for the movie's music composition.

Hema Malini's Movie: Jamai Raja (1990)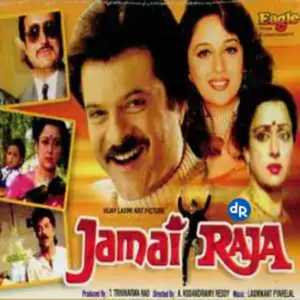 Hema Malini's character Durgeshwari Devi is a highly wealthy and sly woman. She resides in her palatial home with her two kids, Dheeraj and Neeraj, daughter Rekha (Madhuri Dixit), brother DDT (Anupam Kher), and close friend BBC (Satish Kaushik), and secretary Shakti. In Bombay, Rekha attends a medical college. Everyone fears Durgeshwari Devi because she has complete authority over her household and business. When Rekha falls in love with Raja, her plans to marry Rekha into a wealthy family similar to hers appear to have failed (Anil Kapoor).

Raja is an unemployed, uneducated, but intelligent man. He is smart, so Durgeshwari has his consent to the marriage on the condition that he will be humiliated and will then back out. Instead of the other way around, where the bride moves into the groom's house after the marriage, she asks Raja to live with them.

Hema Malini's Movie: Baghban (2003)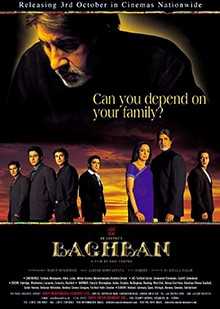 B. R. Chopra, a producer, and co-writer had the idea for Baghban while travelling through Europe in the 1960s. While there, he stopped by a retirement community and was moved by the residents' tale. Despite the screenplay's completion in 1973, Chopra put off starting production for years due to his commitments to other endeavors. Aadesh Shrivastava and Uttam Singh composed the soundtrack for Baghban, and Sameer wrote the lyrics. On October 2, 2003, the movie had its international premiere at the Leeds International Film Festival before going on general release the next day. Baghban, which had a production budget of 70 million rupees ($880,000), was a financial success; it earned 431.1 million rupees ($5.4 million) at the box office, making it the fifth-highest-grossing Indian movie of the year. Bachchan and Malini were nominated for Best Actor and Best Actress at the 49th Filmfare Awards, however, they only won the Screen Award for Jodi No. 1.

The 2003 drama film Baghban, which is sometimes known as Gardener, was made in India and was directed by Ravi Chopra. Raj (Amitabh Bachchan) and Pooja (Hema Malini), an old couple who have been married for forty years, are the subjects of the story. They get together with their four sons (Aman Verma, Samir Soni, Saahil Chadha, and Nasir Khan) after Raj retires to talk about who will help them. Raj and Pooja split up because none of the sons wanted to care for both of their parents.

Hema Malini's Political Career
In the 1999 Lok Sabha Elections in Gurdaspur, Punjab, Malini worked as a campaigner for former Bollywood star and BJP candidate Vinod Khanna. Malini formally enrolled with the BJP in February of that year. She served as an MP for the Rajya Sabha's upper house from 2003 until 2009. Malini was appointed general secretary of the BJP in March 2010, and Ananth Kumar, the general secretary of the party, proposed her for the position in February 2011. Malini won the Lok Sabha elections in 2014 by 3,30,743 votes over incumbent Jayant Chaudhary (RLD) of Mathura. Later, Malini was chosen to serve in the Lok Sabha.

Animal right organization
PETA India, an organization dedicated to animal rights, has Malini's backing. She requested in a letter to the Mumbai Municipal Commissioner in 2009 that he outlaw horse-drawn carriages from the city's congested streets. She pleaded with Jairam Ramesh, the Union Minister for Environment and Forests, in a letter in 2011 to outlaw bullfighting. She described herself as a vegetarian and stated, Knowing that my food choices are benefiting the environment and animals as well, makes me happy.

Other work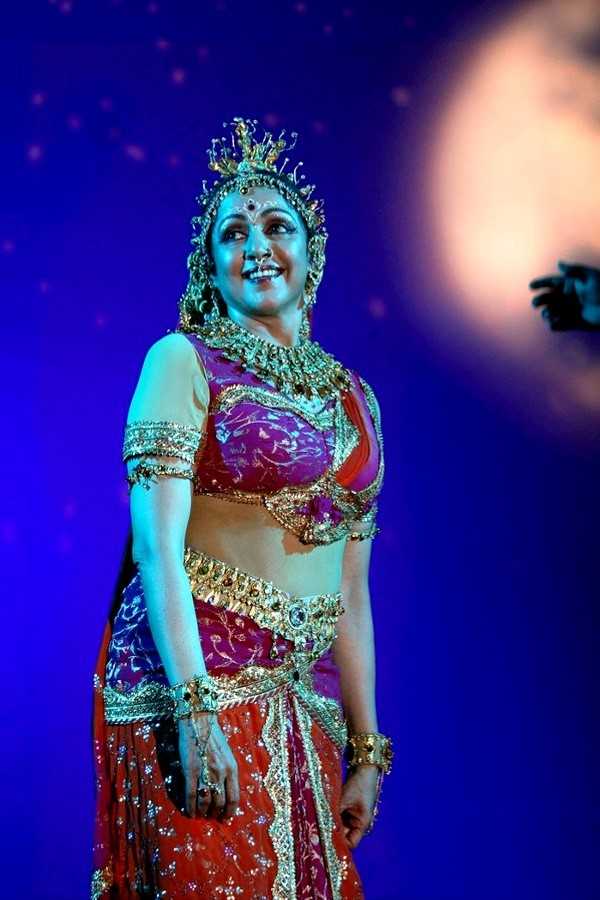 Dancer in the Bharatanatyam style, Malini. Esha Deol and Ahana Deol, her daughters, are skilled Odissi dancers. Together, they appeared in the charity performance Parampara with Malini. She performed in the Khajuraho Dance Festival alongside her daughters as well.

Malini studied Mohiniattam with Kalamandalam Guru Gopalakrishnan and Kuchipudi with Vempati Chinna Satyam. In Tulasidas's Ramcharitmanas, she portrayed Rama and Narasimha in dancing roles. She performed in Mysuru in 2007 on the eve of Dussehra, portraying Sati, Parvati, and Durga.

The NatyaVihar Kalakendra dance studio is owned by Malini.

Hema Malini's Career Timeline
Hema Malini's Net Worth
With a net worth of $60 million, Hema Malini is an Indian actress, writer, producer, dancer, and politician. Together, she and her husband, fellow Indian celebrity Dharmendra, have a net worth of that amount. She is regarded as one of the most well-liked Indian actresses. Hema Malini's estimated net worth for 2020 is 200 crores. She made this sum of money while working as a political figurehead and a movie actress.

Property owned by Hema Malini is estimated to be worth 440 crores. Hema Malini resides in a home in Mumbai's Goregaon neighbourhood. She had joined the BJP in 2004. His political career had since begun. Hema Malini also has a Mercedes-Benz, ML Class, Audi Q5, and Hyundai, according to a report on cartoq.com. Additionally, Hema Malini serves as the National Film Development Corporation's chair.

Hema Malini's Awards and Achievements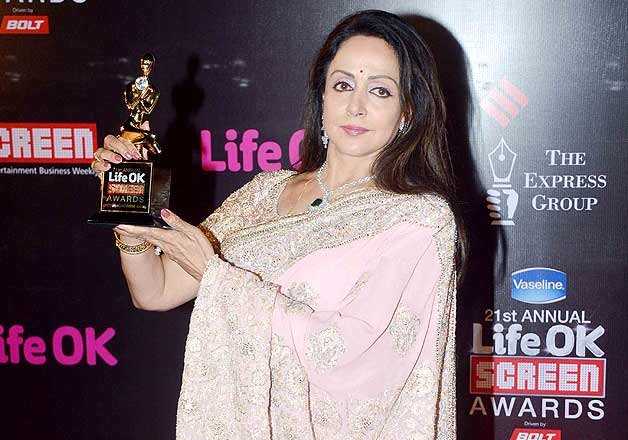 2009 winner of the Filmfare Awards for 50 Years of Outstanding Contribution to Cinema
Filmfare Award for Best Actress for Seeta Aur Geeta in 1973
1998: The 18th Ujala Cinema Express Awards presented the Guest of Honor Award.
Amitabh Bachchan and Hema Malini were named "Jodi of the Year" for Baghban in 2004 by Sports World.
Icon of the year in 2004
In appreciation of her contributions to the Indian entertainment business, the Federation of Indian Chambers of Commerce and Industry (FICCI) gave her the "Living Legend Award" in 2004.
2005 - According to Hansa Research's new syndicated research, Celebrity Track, she is one of the "Most Popular Actresses in India."
She received the "SaMaPa Vitasta Award 2006" from the Sopori Academy of Music and Performing Arts in Delhi for her dedication to dance in 2006.
2007 - Ichalkaranji Receives Rashtrabhushan Award From FIE Foundation
2007 - As part of a special memorial programme, the Bangkok International Film Festival presented a number of movies with Hema Malini in them.
For her contributions to classical dance, she was honoured in 2008.
2009 - The 7th Pune International Film Festival's Lifetime Achievement Award (PIFF)
Rajinikanth Legend Award 2010 The Best Face Makeup Award 2010
Rajiv Gandhi Award for 2010,
PETA's Person of the Year for 2011
Aadhi Aabadi received the 2011 ANR National Award and the 2011 Aadhi Aabadi Women Achievers Award for her work in Indian cinema.
2012 saw the 12th Asian Achievers Awards' International Personality of the Year award presented.
Postal stamps were released in 2012 at the 10th Annual Bollywood Festival by the Norwegian government.
Bharat Muni Samman for exceptional work in the arts and culture in 2012
2021 - Honored with Indian Film Personality of the Year Award at 52nd International Film Festival of India.
2018 - Lux Golden Rose Iconic Beauty Over the Decades Award at the 2018 Lux Golden Rose Awards.
10 Interesting Facts about Hema Malini
She started her career as a dancer in a Tamil film in 1961. In 1964, a Tamil film director, C.V Shridhar, rejected her for being too thin.
She first appeared in a film as a dancer in the 1963 Tamil film-Idhu Sathiyam.
Her Bollywood debut film- Sapno Ka Saudagar in 1968, did not fare well at the box office.
She got the title of dream girl after starring in a film of the same name in 1977.
She has appeared in 35 films along with Dharmendra and her first film with him was Sharafat in 1970.
She is considered as a trendsetter and she is counted among the first few actresses who started wearing bell bottoms on the silver screen.
She was turned down in 1964 by Tamil director CV Sridhar because he didn't think she was "star material."
For Seeta Aur Geeta, the dream girl received her first Filmfare Award in 1972. For her contributions to Indian cinema, she was also honoured with the Filmfare Lifetime Achievement Award in 2000 and given the Padma Bhushan.
Together with Zeenat Aman, she earned the second-highest salary of any actress from 1976 to 1980 and 1982 to 1985. She was the fourth most paid actress from 1971 to 1975.
She is the only actress in Bollywood to have worked with every member of the Raj Kapoor family. like Rishi Kapoor, Randhir Kapoor, Shashi Kapoor, Shammi Kapoor, Raj Kapoor, etc.
Hema Malini's gift to Bollywood is Shah Rukh Khan. She was the one who introduced King Khan to Bollywood after seeing him in Fauji (TV Serial).
Hema Malini's Profile Summary
Social Media
Frequently Asked Questions