Reena Roy Age Daughter Husband Name Biography Movies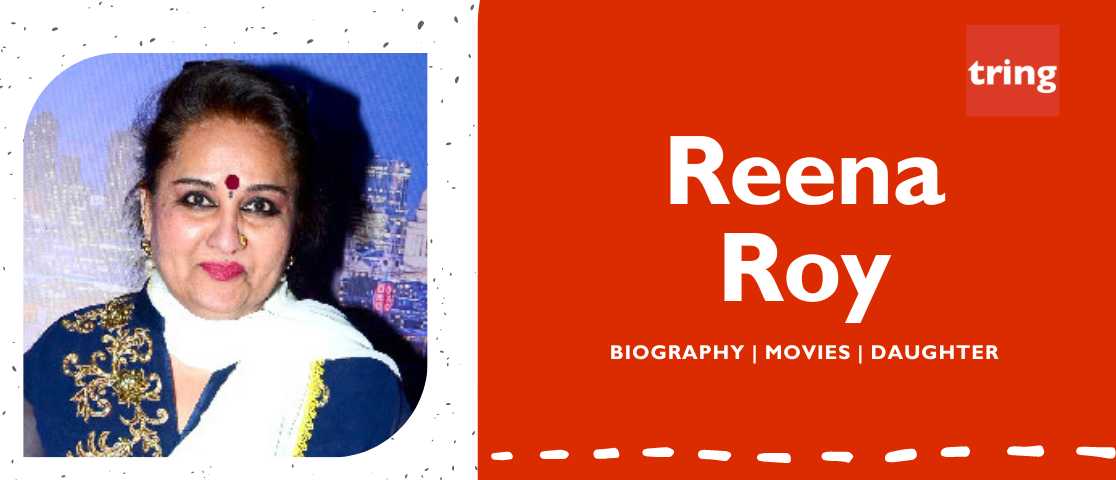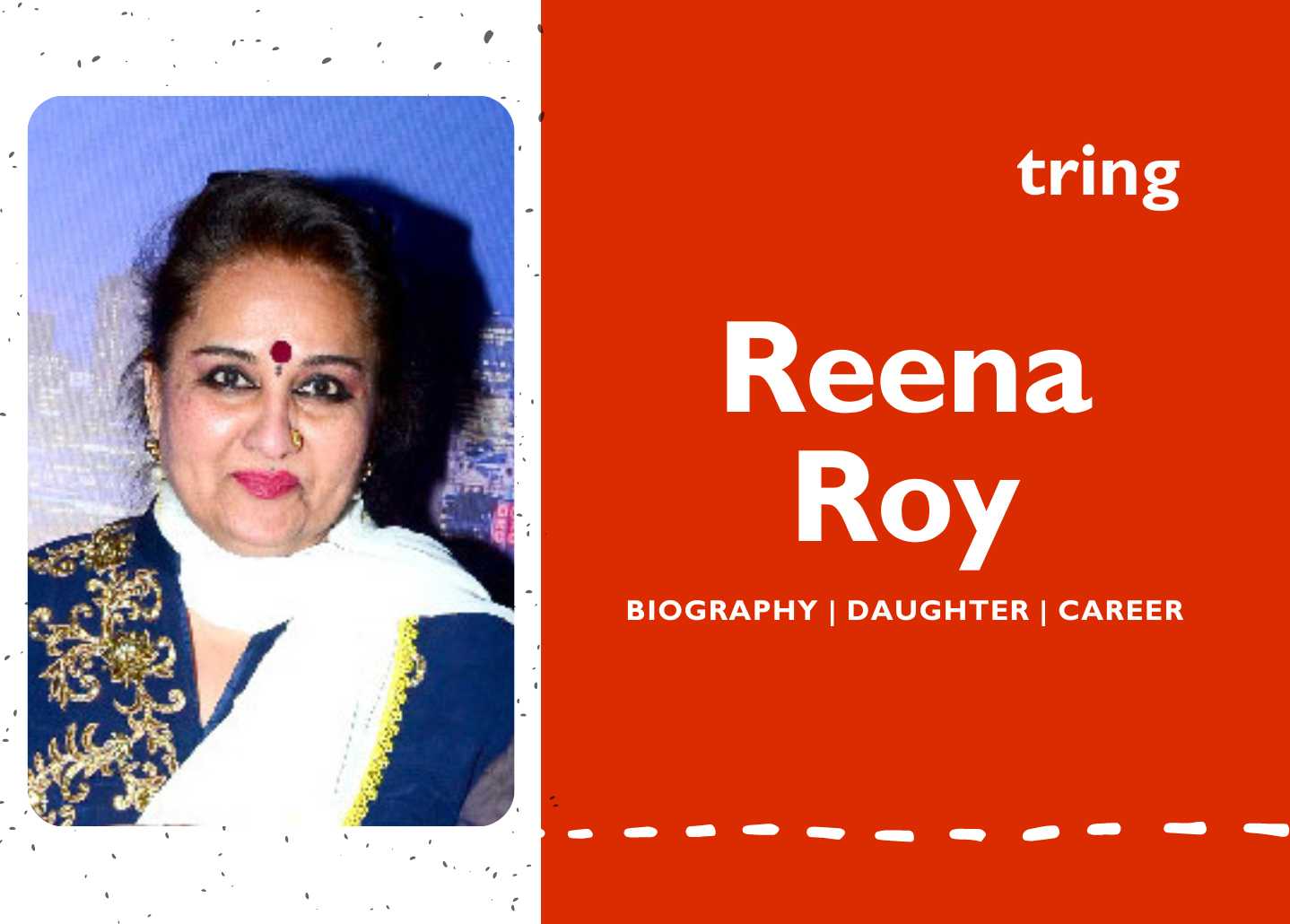 Reena Roy's Biography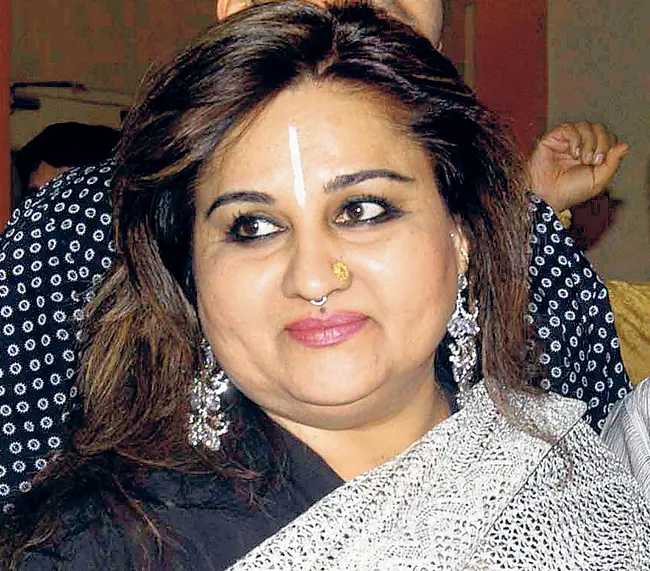 Reena Roy is an Indian actress who works mostly in Bollywood. The height of Reena Roy is 5.3 feet. Reena Roy's birthplace is Mumbai, India.

Indian actress Reena Roy was born Saira Ali on January 7, 1957. She made her film debut at the age of 15 with the drama Zaroorat (1972), but she acquired more notoriety because of her parts in the romantic comedies Jaise Ko Taisa (1973) and Zakhmee (1974).

After starring in two of the year's greatest box office triumphs, the action thriller Kalicharan and the horror movie Nagin, Roy rose to become one of Bollywood's highest-paid actresses by 1976.

Book a Personalised message from your favorite celebrity. Click here to know more
Reena Roy's Age
Reena Roy was born on 7 January 1957. Reena Roy's age is 65 years as of 2022. Reena Roy's zodiac sign is Capricorn.

Reena Roy's Family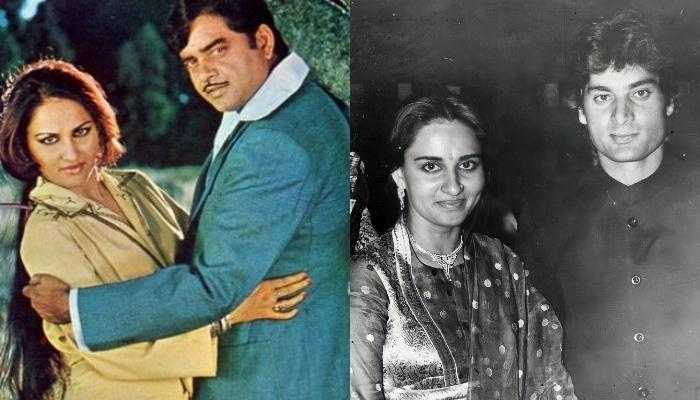 Reena Roy's father's name is Sadiq Ali. Reena Roy's mother's name is Sharda Rai. Reena Roy's sister's names are Barkha Roy and Anju Roy. Reena Roy's brother's name is Raja Roy.

After a highly publicised romance with Shatrughan Sinha, Roy made the decision to leave the film business in 1983 and wed Pakistani cricketer Mohsin Khan. Later, in the 1990s, the couple became separated; Roy had a hard time adjusting to Khan's extravagant way of living. Reena Roy initially lost custody of her daughter Sanam, but she later regained it once her ex-husband remarried. Reena Roy's daughter is Sanam.

Reena Roy's Childhood
Reena Roy was born Saira Ali, the third child of Bawre Nain actor Sadiq Ali and actress Sharda Rai, who subsequently went on to create the movie Gunehgar Kaun. Three of her siblings disowned their father after their parents' separated, including the youngest. After the divorce, her mother gave new names to all four of her kids. Roy's original name was Roopa Rai; the producer of her debut film, Zaroorat, altered it to Reena Roy.

In her teen years, Reena Roy began performing in movies. She denied rumours that the reason she chose to work in movies was to help support her mother and siblings financially. Barkha and Anju are Roy's sisters, and Raja is his brother.

Reena Roy's Education
Reena Roy's college is not known.

Reena Roy's Boyfriend
Reena Roy's Boyfriend Shatrughan Sinha . He left Reena for his wife Poonam Sinha, which is why the affair became so contentious. Shatrughan Sinha, a former actor who is now a politician and is known for his frank remarks, first met Reena Roy when she was 19 years old. The two became close and good friends while filming Kailcharan.

Reena Roy's Husband
Reena Roy's husband was Mohsin Khan. They divorced in 1990s.

Reena Roy's Career
Reena Roy's First Movie Zaroorat (1972)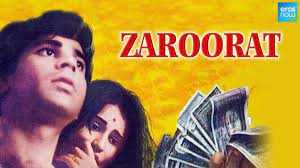 B.R. Ishara directed the 1972 Bollywood drama film Zaroorat. It is a movie without any musical accompaniment.

A girl calls out for aid one night, and Vijay (Vijay Arora), a cab driver, responds by helping the girl and defending her from two assailants. She is named Anju (Reena Roy). College student Vijay works as a cab driver at night to help support his family. They learn that they attend the same university. They start to like one another and decide to marry.

Reena Roy's Movie Nagin (1976)
Rajkumar Kohli, working under the Shankar Movies imprint, produced and directed the 1976 Hindi-language horror movie titled Nagin (female serpent). Along with Sunil Dutt, Feroz Khan, Sanjay Khan, Rekha, Mumtaz, Vinod Mehra, Yogeeta Bali, Kabir Bedi, Anil Dhawan, and Jeetendra in supporting roles, it also stars Reena Roy in the title role.

Professor Vijay studies snakes. He holds the notion that they assume human form after they reach a particular age. Along with his buddies Raj, Rajesh, Uday, Kiran, and Suraj, he arranges a trip to a forest. In the end, Vijay solves the puzzle and discovers the infatuated shape-shifting serpents Nag (male) and Nagin (female). Vijay, however, hears taunts from his buddies, so he sets out to prove himself. The gang enters the jungle on the full moon when the snakes do their mating ritual. Unfortunately, Kiran then accidentally kills Nag. This disturbs Vijay because the girl usually swears vengeance right away in such circumstances. Furious, Nagin recognizes the murderers whose likenesses have been preserved in the dying Nag's eyes and starts her murderous rampage.

She starts by taking Kiran out, which causes the remaining group members to flee in fear. Next, Nagin kills Rajesh by assuming the identity of Rita, the man's girlfriend. Following that horrible incident, Vijay seeks out a skilled snake charmer who uses omnipotent lockets to create obstacles. Nagin, who is furious, mocks the charmer by saying that he can't save them. She then kills the goon and removes Raj's locket by starting a fight. In order to keep his beloved daughter Anu safe, Suraj removes his locket before passing away and giving Vijay custody of Anu. In parallel, Nagin, who has assumed the appearance of the stunning Rajkumari, slaughters Raj. At finally, when she passes away and falls on the terrace, Nagin attacks Vijay, the only survivor. The picture finishes.

Reena Roy's Movie Apnapan (1977)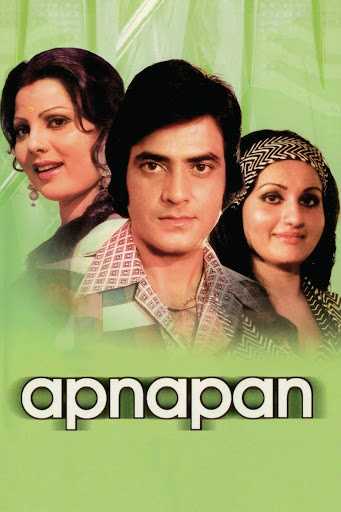 The 1977 drama film Apnapan, also known as Kinship, was produced and directed by J. Om Prakash under the FILMYUG Pvt. Ltd. label. Sanjeev Kumar, Jeetendra, Reena Roy, and Sulakshana Pandit are among its stars.

For her own selfish motives, Kamini (Reena Roy) deserts Anil Mehra (Jeetendra) and their infant son Prakash. A few years later, Anil marries Radhika (Sulakshana Pandit) after falling in love with her. Now six years old, Radhika treats Prakash as if he were her own child. Without being aware of one another's pasts, Radhika and Kamini become friends after they meet in a store. Kamini soon discovers that Radhika is Anil's second wife and the stepmother of her own son.

She yearns to be with Prakash and raise him as a mother once more. When he experiences an accident, she gives her own blood to save him, putting her selfishness aside in the process. In the end, Anil denies her a second chance to be Prakash's mother. She says goodbye to her son as he departs with Radhika and Anil while inconsolable.

Reena Roy's Movie Asha (1980)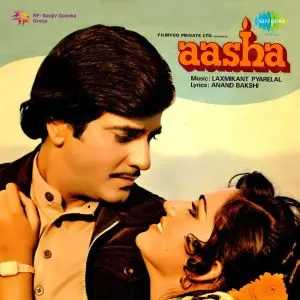 Aasha, which translates to Hope, is a 1980 drama film made in India in the Hindi language. J. Om Prakash produced and directed it under the Filmyug Pvt. Ltd. label. It features Jeetendra, Reena Roy, Rameshwari, and Laxmikant Pyarelal's soundtrack. The movie has a Blockbuster box office record.

Aasha, a well-known singer, falls in love with a truck driver who thinks his wife has passed away. When Aasha learns that his wife is still alive, she isn't sure whether to tell him and risk losing him.

Reena Roy's Movie Refugee (2000)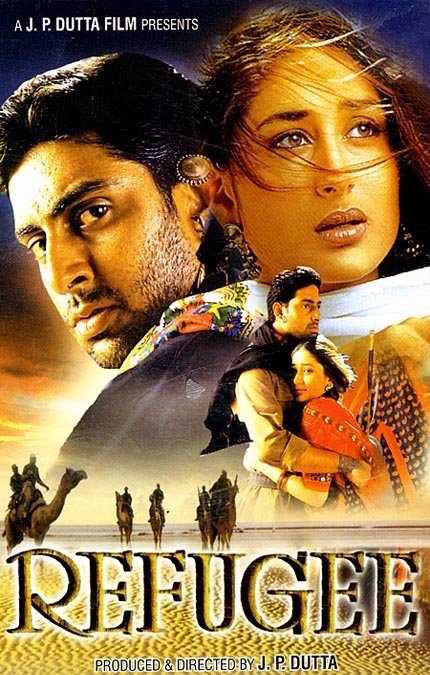 J. P. Dutta is the author and director of the 2000 Indian Hindi-language romantic drama film Refugee. Abhishek Bachchan and Kareena Kapoor, the two prominent actors, both made their acting debuts. Jackie Shroff, Sunil Shetty, and Anupam Kher also starred in the movie. The fifth-highest-grossing movie of that year, Refugee had an average box office performance.

Manzur Ahmed (Kulbhushan Kharbanda) and his family are among the numerous Muslims who have to relocate to avoid discrimination due to their religion when Hindustan was divided in 1948. To make Pakistan their new home, they must cross political boundaries. Fortunately, they have The Refugee's (Abhishek Bachchan) assistance, an enigmatic nomad who smuggles exiles past border guards, albeit Ahmed
Reena Roy New Movies
There are no movies as of 2022.

Reena Roy Career Timeline
Reena Roy Controversy
There was no controversy of Reena Roy.

Reena Roy's Net worth
Reena Roy's net worth is reportedly greater than 15 Crores or $2 Million, according to certain publications. The yearly salary of Reena Roy is unknown.

Reena Roy's Awards
Filmfare Awards 1977 - Best Actress for Nagin - Nominated
Filmfare Awards 1979 - Best Supporting Actress for Apnapan - Won
Filmfare Awards 1981 - Best Actress for Aasha - Nominated
Filmfare Lifetime Achievement Award 1998
11 Interesting Facts about Reena Roy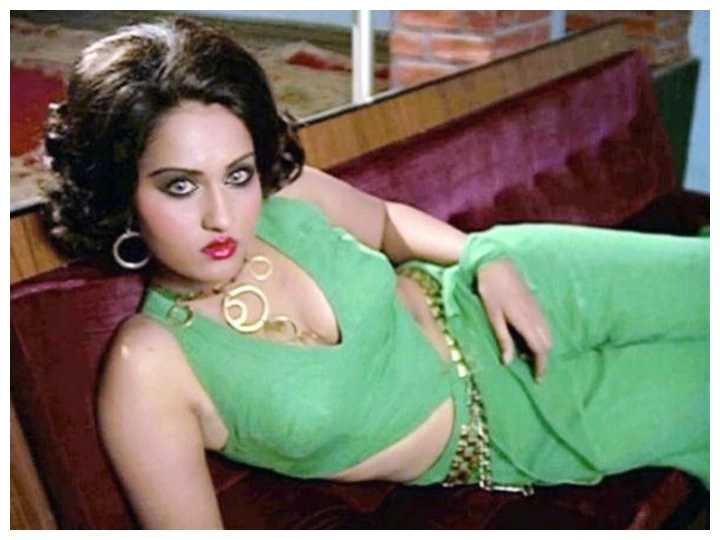 Reena Roy was the most popular and successful actress of her era. She is a well-known Bollywood actress from India.
She has three siblings and was born to a Muslim father and a Hindu mother.
Early on, her parents split, and she began acting in movies to help support her mother and siblings.
She was among the top-earning actresses of her era.
She has acted in a number of well-known Hindi movies, including Nai Duniya Naye Log, Jaise Ko Taisa, Kalicharan, Vishwanath, and Zakhmee.
Her and Jeetendra's rain-soaked dance, Ab Ke Sawan Mein, was a great success in 1973.
She also contributed to the 1977 Punjabi films Sat Sri Akal and Vilayati Babu (1981).
She backs the Indian National Congress political party.
She is Rekha's close friend because she gave Reena advice on how to dress and arrange her hair.
She made an appearance in a weekend episode of Indian Idol Season 12 in July 2021, honouring the Reena Roy Special episode, in which she discussed her love of motorcycles.
Profile Summary
Frequently Asked Questions