Sunil Dutt | Biography Birthday Family Controversies Net Worth Age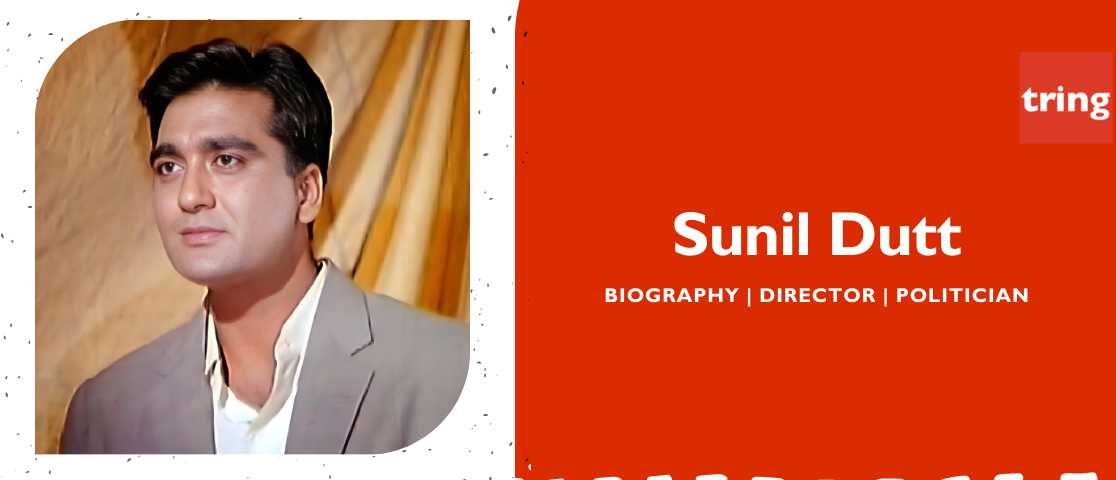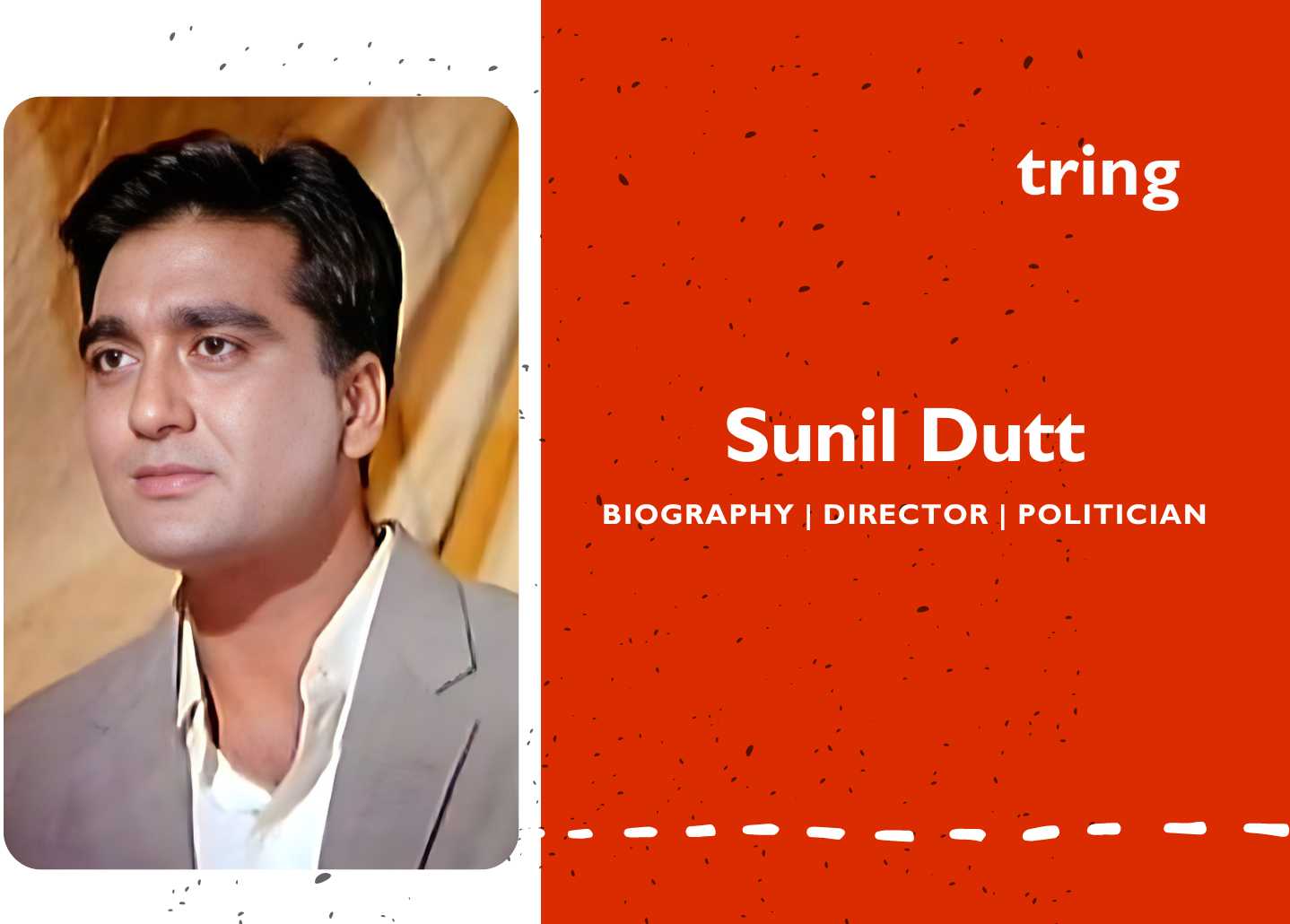 Sunil Dutt's Biography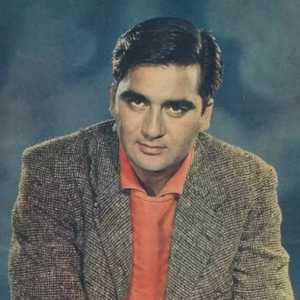 Balraj Dutt, better known by his stage name Sunil Dutt, was an Indian actor, producer, director, social activist, and politician. He was best known for his multiple portrayals as a dacoit in Pakistan and died in Mumbai on May 25, 2005 (member of an armed gang of bandits). While he was still acting when he passed away, he also took on other off-screen jobs in the film industry and was active in politics and other social causes.

Indian actor, producer, director, and politician Sunil Dutt was also active in politics. Dutt was one of the leading actors in Hindi cinema during the late 1950s and early 1960s. He continued to appear in a number of popular films, such as Mother India (1957), Sadhna (1958), Insan Jaag Utha (1959), Sujata (1959), Mujhe Jeene Do (1963), Gumraah (1963), Waqt (1965), Khandan (1965), Mera Saaya (1966), and Padosan (19 (1980). He received the Padma Shri award from the Indian government in 1968. He is Sanjay Dutt's father, a well-known actor.
Sunil Dutt's Age
Sunil Dutt was born on 6th June 1929 in Nakka Khurd, Jhelum District, Punjab Province, British India (now in Punjab, Pakistan). Sunil Dutt's age was 76 when he passed away on 25th May 2005 from a heart attack. His Zodiac Sign was Gemini.

Sunil Dutt's Childhood
Sunil Dutt was just five when his father passed away. Sunil Dutt in an interview stated that Muslims outnumbered Hindus in the area. However, he said that his friend saved his entire family during Partition. Dutt's father had a friend named Yakub who lived a mile and a half from their village. Yakub helped them escape to Jhelum, the capital. After graduating from high school, Sunil left Pakistan.
Sunil Dutt's Education
Sunil Dutt earned his Bachelor of Arts (History) degree from Bombay's Jai Hind College.
Sunil Dutt's Family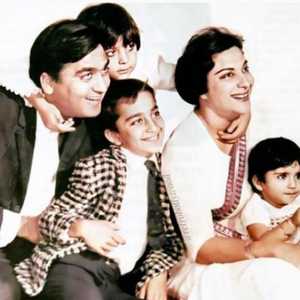 Sunil Dutt was born into a Mohyal Brahmin family as Balraj Dutt to his father Diwan Raghunath Dutt and his mother Kulwantidevi Dutt. When Dutt was five years old, his father died. Sunil Dutt's brother's name is Som Dutt, and his sister is Raj Rani Bali. In 1958, Sunil Dutt married his Mother India co-star Nargis. They both went on to become proud parents of Bollywood actor Sanjay Dutt, politician Priya Dutt, and Namrata Dutt.

Sunil Dutt's Wife
Nargis (1958-1981)
In 1957, Nargis was contemplating suicide because she was so distraught when Sunil entered her life. Nargis had reached her breaking point, trapped between a fruitless relationship and a family who barely knew her. Sunil Dutt entered the burning Mother India sets in order to save Nargis. The two fell in love when they were both healing from injuries. Sunil had sustained more severe wounds. Nargis had fallen in love with Sunil while taking care of him and had told him every detail of her life. She had thought that by March 8 she would have committed suicide if Sunil hadn't come into her life.

Nargis discovered over their nine-year romance with Raj Kapoor that he was not prepared to leave his family for her. Her own relatives regarded her as little more than a money-making machine. She was able to lay her past bare in front of Sunil since he was the first one to treat her like a regular human being.

Nargis was not an easy lady for Sunil to love since, to start with, she was a huge celebrity while he was still trying to establish himself in the Hindi film industry. Second, she had to sort out her complicated relationship with Raj. And to make matters worse, he was unable to overcome his concerns by reading the gossip magazines of the time.

Everyone was aware of Sunil Dutt's intense love for Nargis, and the actress herself was moved by his steadfast dedication to her. Because of this, when the two announced their love and marriage. On March 11, 1958, Sunil Dutt and Nargis secretly tied the knot. They later shared the news with their close family and friends.

At the young age of 51, Nargis passed away from pancreatic cancer in 1981.

Sunil Dutt's Struggles
While launching himself as an upcoming movie star, Sunil Dutt faced identity issues. No directors would sign him as he had no film background. However, he never gave up and continued to give his best and starred in a classic blockbuster Mother India alongside his future wife Nargis.

Sunil Dutt's Career
Sunil Dutt's Early Career
Dutt accepted a position at a prestigious British advertising agency. His job as an announcer on Lipton Ki Mehfil on Radio Ceylon's Hindi programme sparked his interest in the performing arts. He met and interviewed several famous people there while serving as a show host. In 1953, Dutt met director Saigal while covering the Dilip Kumar movie Shikast. Impressed by his demeanour and voice, Saigal gave him a part in his future movie.

Sunil Dutt's On-Screen Debut
When Dutt was hosting, director Ramesh Saigal helped him get a break in the 1955 movie Railway Platform. To prevent name problems with the then-veteran actor Balraj Sahni, Saigal came up with the new stage name Sunil Dutt as his stage name.

Sunil Dutt's Top 7 Movies
Sunil Dutt's Debut Film- Railway Platform (1955)
Sunil Dutt made his acting debut in the movie directed and produced by Ramesh Saigal. A princess, a poor man, and his lover all find themselves in a love triangle at a train station in the 1955 Indian film Railway Platform.
Mother India (1957)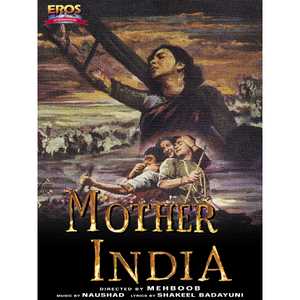 Mother India is a 1957 Indian epic drama film with Nargis, Sunil Dutt, Rajendra Kumar, and Raaj Kumar in the lead roles. It was directed by Mehboob Khan. It is a remake of Khan's earlier film Aurat (1940), and it tells the tale of Radha (Nargis), a poor villager who battles a clever moneylender while trying to raise her sons and subsist in the absence of her husband.

The movie's title was chosen to contrast the derogatory book Mother India by American novelist Katherine Mayo from 1927. Mother India relates to a strong sense of Indian nationalism and nation-building and metaphorically depicts India as a nation in the years following its independence in 1947. Hindu mythology is frequently referenced in the movie, and the lead actress has been compared to a metonymic figure of an Indian woman who epitomises moral excellence and the idea of what it means to be a mother to society through self-sacrifice. While some writers portray Radha as a symbol of female liberation, others see her as a representation of stereotypical women. The movie was filmed in the countryside of Maharashtra, Gujarat, and Uttar Pradesh as well as at Mumbai's Mehboob Studios. Hindi films first heard international music, such as Western classical music and orchestra, thanks to Naushad.

The movie was one of the most expensive Bollywood (Indian) movies ever made, and it also had the greatest box office take of any Indian movie at the time. Box office successes In October 1957, it was celebratedly launched in India and had a number of high-profile showings, including one in the nation's capital, New Delhi, which was attended by the president and prime minister of that nation.

One of the best films in Indian cinema, Mother India went on to become a definite cultural classic. The movie received the 1957 Filmfare Best Film Award, the All India Certificate of Merit for Best Feature Film, and the Best Actress and Best Director prizes went to Nargis and Khan, respectively. It was also the first Indian film to ever receive a nomination for the Academy Award for Best International Feature Film.

Waqt (1965)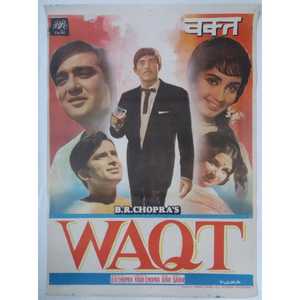 The 1965 drama film Waqt was produced by B. R. Chopra, directed by Yash Chopra, and written by Akhtar Mirza and Akhtar-Ul-Iman. It was included on the lengthy list of movies up for the BFI's top ten Indian film award. Sunil Dutt, Rajkumar Pandit, Shashi Kapoor, Sadhana Shivdasani, Sharmila Tagore, Balraj Sahni, Achala Sachdev, Rehman Khan, and Madan Puri play the main characters in the movie. It pioneered the idea of movies with numerous stars, setting off a trend that other movies followed.

In 1965, the movie won the #1 spot at the box office. This film's plot revived the lost and reunite Bollywood formula that was first used in the 1943 Ashok Kumar and Mumtaz Shanti film Kismet a content family. A happy family that has been divided by Waqt faces numerous obstacles as they attempt to reconnect.

It is still regarded as one of Sadhana's most successful films. There are several well-known Hindi songs in the movie, including Hum Jab Simat Ke, sung by Mahendra Kapoor and Asha Bhosle, Waqt se din aur raat, performed by the legendary Mohammed Rafi, Aage Bhi Jaane Na Tu, sung by Asha Bhosle, and Ae Meri Zohra Jabeen, sung by Manna Dey and picturized on Balraj Sahn.

Meera Saaya (1966)
Raj Khosla directed the 1966 Indian thriller movie, Mera Saaya. Raja Mehdi Ali Khan wrote the lyrics, and Madan Mohan composed the music. Sadhana and Sunil Dutt are the movie's stars. This is the third movie that filmmaker Raj Khosla has made with Sadhana, following Woh Kaun Thi? and Ek Musafir Ek Hasina (1962). (1964).

The movie was financially successful. It is an adaptation of the Marathi movie Pathlaag. The Filmfare Best Sound Award went to Manohar Ambedkar

Hamraaz (1967)
The 1967 Indian suspense thriller film Hamraaz, was produced, directed, and written by B. R. Chopra. In addition to Helen, Sunil Dutt, Raaj Kumar, Mumtaz, Vimi, Sarika, Madan Puri, Iftekhar, Balraj Sahni, and Raaj Kumar star in the movie. Sahir Ludhianvi wrote the lyrics for the movie, while Ravi composed the music. The movie was a huge success at the box office.

The movie was named the best Hindi feature film by the National Film Awards. The words were written by Sahir Ludhianvi, and Ravi created the music. All of the songs were enormous hits and are still well-liked today. With the song Hey Neele Gagan Ke Tale, Mahendra Kapoor received the Filmfare Award for Best Playback Singer.

Nagin (1976)
Rajkumar Kohli, working under the Shankar Movies imprint, produced and directed the 1976 horror movie Nagin. In addition to Reena Roy, who plays the title role, the film also stars Sunil Dutt, Feroz Khan, Sanjay Khan, Rekha, Mumtaz, Vinod Mehra, Yogeeta Bali, Kabir Bedi, Anil Dhawan, and Jeetendra. Laxmikant Pyarelal composed the music. Despite being a fantasy movie, it was the highest-grossing movie of 1976 and a box office smash. Reena Roy became a star after the movie's commercial and critical success.

It was influenced by Cornell Woolrich's 1940 novel of the same name, which served as the basis for François Truffaut's 1968 French film The Bride Wore Black.

Jaani Dushman (1979)
Rajkumar Kohli, working with Shankar Movies, produced and directed the 1979 Indian horror movie Jaani Dushman in Hindi. Sunil Dutt, Sanjeev Kumar, Jeetendra, Shatrughan Sinha, Vinod Mehra, Rekha, Neetu Singh, and Reena Roy are among the ensemble cast, and Laxmikant-Pyarelal composed the soundtrack. At the box office, the movie was a Super Hit.
Sunil Dutt's Career Timeline
Sunil Dutt's Controversies
There is no information about Sunil Dutt's Controversies.
Sunil Dutt's Networth
Sunil Dutt's Estimated Net Worth was $25 million (25 Crores INR as of 2005).

Sunil Dutt's Social Work
Nargis Dutt Foundation (1981-present)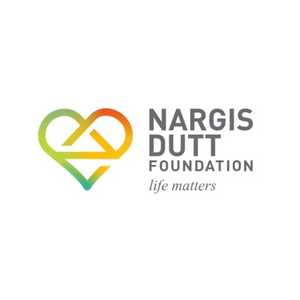 Sunil Dutt founded an NGO called the Nargis Dutt Foundation in 1981 in New York City in honour of his late wife, the renowned actress Nargis Dutt, who passed away from cancer the same year.

The institution promotes women's emancipation, sports, education, disaster aid, and health care. It has provided 80–100 rural Indian hospitals with medical equipment, as well as camps, E-learning platforms, and rural schools. Since then, the foundation has focused on health and education initiatives.

The Nargis Dutt Foundation had been promoting cancer awareness and education by setting up free screening events in rural areas of the nation. The organisation also supports financially and holistically needy cancer patients' treatments, particularly at TATA Memorial Hospital, and provides diagnostic medical equipment to remote hospitals.

For excellence in providing cancer screening packages where patients can register themselves to receive service benefits, the foundation also worked with Apollo Hospital, Tata Memorial, NM Medical, and the Asian Cancer Institute. Additionally, excellent insurance packages tailored to cancer are now available from Life Insurance Corporation and HDFC Cargo.

Approximately a dozen of its franchises are located in the United States, including those in Seattle, Portland, San Francisco, Los Angeles, Palm Springs, Las Vegas, Houston, Florida, Chicago, New York City, Detroit, and Boston as of May 2005. It has 20 chapters globally.

The Nargis Dutt Intensive Care Unit, the first intensive care unit at Tata Memorial Hospital with full air conditioning, was funded by the Nargis Dutt Foundation. Additionally, it manages the Nargis Dutt Memorial Cancer Hospital in Barshi, Maharashtra's Sholapur District.

The American Cancer Society and Women Deliver presented the Nargis Dutt Foundation with the Award for Fight Against Cervical Cancer in October 2016.

Sunil Dutt's Awards
In 2007 – The glory of India Award by IIFS, London.
In 2001 – Zee Cine Award for Lifetime Achievement
In 2000 – Anandalok Awards Lifetime Achievement Award
In 1999 – Screen Lifetime Achievement Award
In 1998 – Rajiv Gandhi National Sadbhavana Award
In 1995 – Filmfare Lifetime Achievement Award
In 1982 – The sheriff of Bombay
In 1968 – Padma Shri
In 1967 – BFJA Award for Best Actor (Hindi) for Milan
In 1965 – Filmfare Award for Best Actor for Khandan
In 1964 – National Film Award for Best Feature Film in Hindi for Yaadein
In 1963 – Filmfare Award for Best Actor for Mujhe Jeene Do
4 Unknown Facts about Sunil Dutt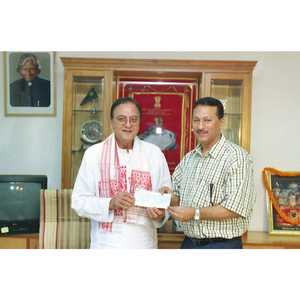 Sunil Dutt survived a plane crash in 2001 with only a few injuries.
Sunil Dutt made it to the Guinness Book of World Records with his movie Yaadein in the category of the fewest actors.
Sunil Dutt died in his sleep of a sudden heart attack
Sunil Dutt received Padma Shri from the Government of India.
Sunil Dutt's Profile Summary
Frequently Asked Questions