Mika Singh | Biography, Career, Age, Net worth, Movies

Hitesh Mandot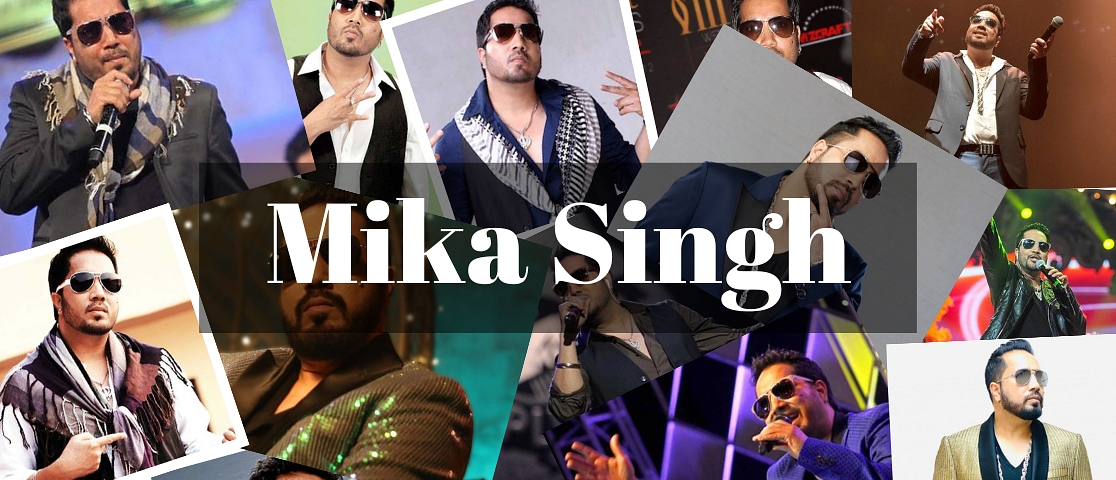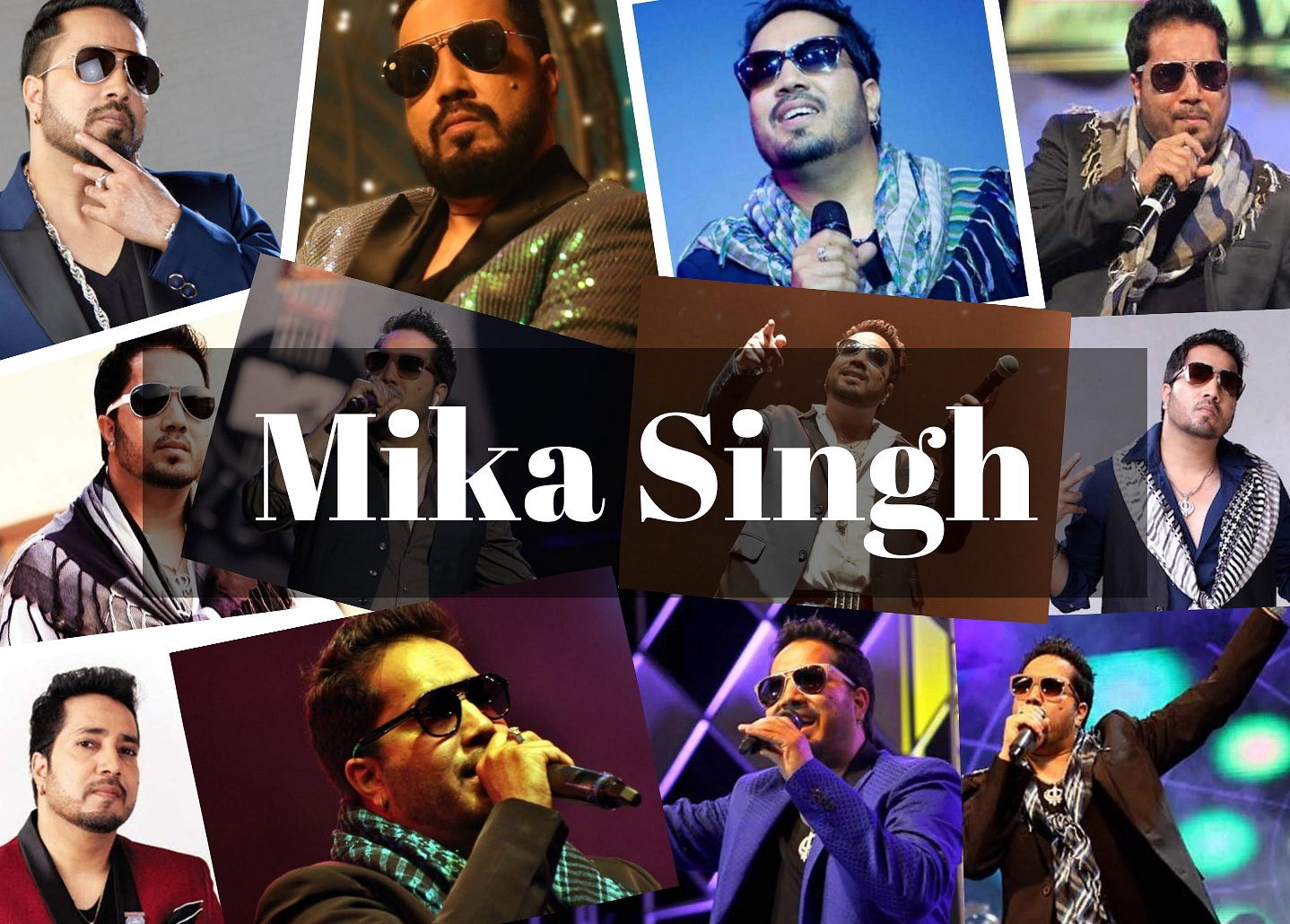 Dhinka Chika singer Mika Singh is a singer, actor, and music director in India. Mika Singh remains in news also for his controversies. Let us know more about his life and career.
Mika Singh's Biography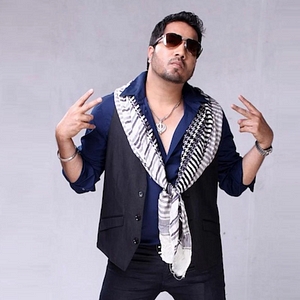 Mika Singh is an Indian playback singer mostly in Hindi movies. Mika Sing's real name is Amrik Singh. Mika Singh's birthdate is 10 June 1977. Mika Singh's age is 45 years as of 2022. Mika Singh's zodiac sign is Gemini. Mika Singh's birthplace is Durgapur, West Bengal. Mika Singh's father is Ajmer Singh. Mika Singh's mother is Balbir Kaur. Mika Singh's brother is Daler Mehndi. Mika Singh's wife is no one as he is unmarried. Mika Singh's height is 5.6 feet. Mika Singh's hometown is Patiala, Punjab. Mika Singh is a singer not to be confused with Mika Singh runner.

Mika Singh has written songs for Singh Is Kinng, Jab We Met, Ibn-e-Batuta, and Dhanno, among others. Mika Singh has participated in reality television and recorded several solo albums. Singer Pinky Paras, who is based in the US, reworked his song Sawan Main Lag Gayi Aag. Mika Singh's song Chotte Tera Birthday Aaya was also popular when released.

With Arjun Kapoor, Sonakshi Sinha, Jacqueline Fernandez, Shahid Kapoor, Ali Zafar, and support from Bollywood dance troupe Bolly Flex, Mika Singh performed live and to a sold-out audience in Bollywood Showstoppers at The O2 Arena in 2014. In 2016, Singh also had his largest outdoor performance at Danny Singh's Sandwell & Birmingham Mela, which had an estimated 80,000 spectators over the entire event. Mika Sing's songs are popular and downloaded from various online platforms. Mikha Singh is also popular for being in news for his various controversies.


Talk To Similar Celebrities
Mika Singh's Family and Education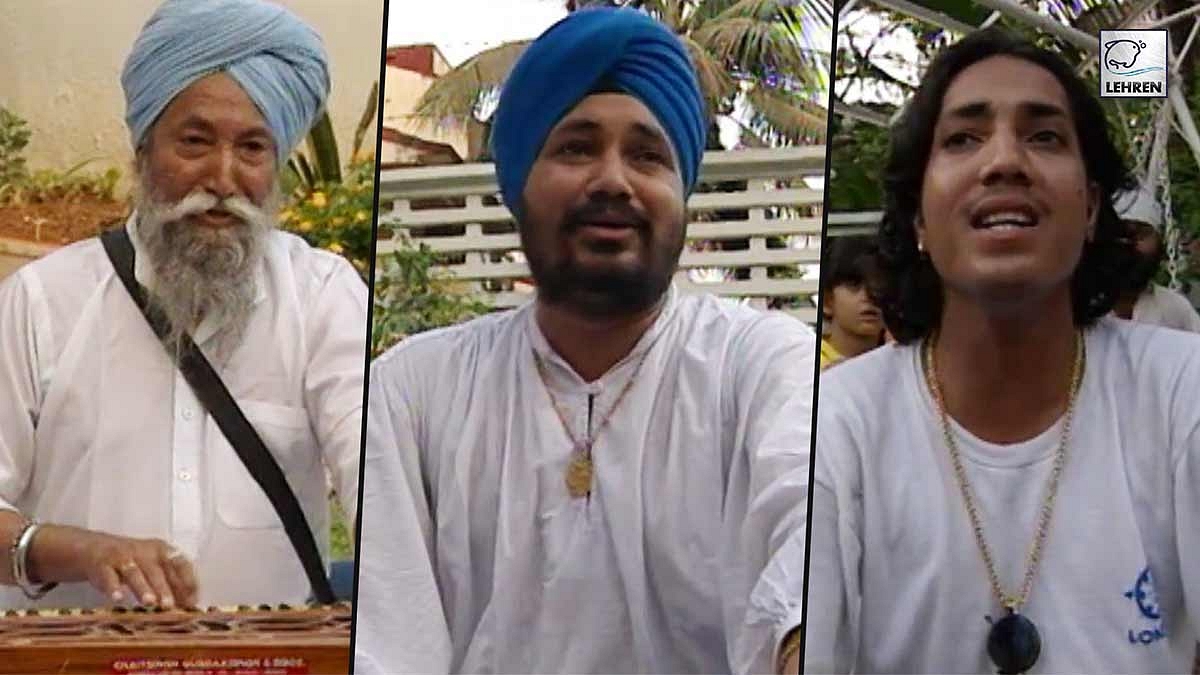 Mika Singh's birthday is 10 June 1977. Mika Singh's birthplace is Durgapur, West Bengal. Mika Singh's father is Ajmer Singh. Mika Singh's mother is Balbir Kaur. Mika Singh's brother is Daler Mehndi.

The youngest of six brothers, Mika Singh was born on June 10, 1977, in Durgapur, West Bengal, as Amrik Singh. Mika Singh and his older brother Daler Mehndi were inspired by their father, Ajmer Singh, a trained classical musician who sang kirtans in Patna Sahib Gurdwara since they were young.

Mika Singh's education qualification is that Mika Singh is a Graduate.

Mika Singh's Affairs and Relationships
Mika Singh and Chahatt Khanna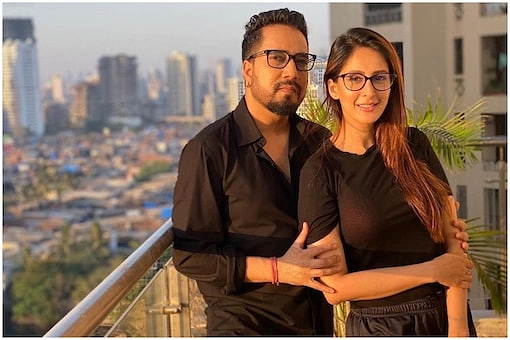 As Mika Singh and Chahatt Khanna claimed to be in love for his music video Quarantine Love in 2020, this one caught everyone's attention. To gain attention, they released adorable pictures and videos of their pillow battles and even struck a loving posture.

Both of them did not deny being in a relationship in a BT interview. I have decided that I won't be married again, but I am open to being in a relationship. I won't hold myself back from it. I don't know what the future has for us, but if it has to happen, it will. Mika is caring and honest, and I like him for who he is. But for now, we are just friends.

Chahatt is a kind and lovely person, and that is what I admire about her, according to Mika. However, they later made it clear that this was done to promote their song.

Mika Singh and Akansha Puri
Akansha Puri, a beloved actress, and Mika Singh became a couple when she won the title of Mika Singh's Vohti in the reality series Swayamvar Mika Di Vohti. Twelve ladies competed against one another for the right to marry Mika Singh in Swayamvar Mika Di Vohti. Mika Singh picked Akanksha Puri over Neet Mahal and Prantika Das to be his bride. The concept of the show was intriguing, thus it eventually managed to draw in a sizable audience.

When questioned about her impending nuptials to Mika Singh at a recent media encounter with the paparazzi, Akanksha Puri became irritated. According to the Zoom TV report, Akanksha discussed how people have been pressuring her to settle down. Why can't I date, romance someone, and enjoy the phase, the actress questioned these folks. The fact that she has been alone for a very long time made her miss all of this, she continued, and she wants to enjoy the wooing phase with Mika. Akanksha further, says that she wants to enjoy the courtship stage because there should be some romance in life before being married.

For those who don't know, Mika and Akanksha have been friends for 13 years. However, following Mika's Swayamvar concert, the two made a formal announcement that they are dating. Akanksha revealed insights about her relationship with Mika, saying that the two of them are at a mature stage and are quite at ease with one another.

Affair In School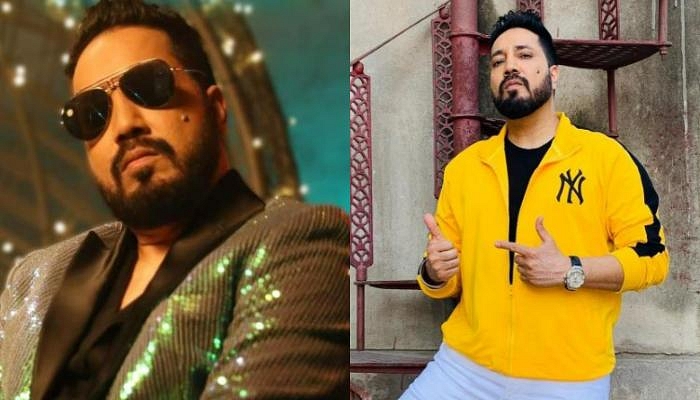 Mika Singh claimed in Mika Di Vohti that he had a crush on a female while still in school. I was a struggler then. I went to her school posing as a music teacher. I would play her 'our' song, and I played that same song during her school annual function. Eventually, she spoke to me and gave this reason. I felt her parents were thinking what's best for her, he said. It was a year long. She didn't dump me but very amicably told me that she liked me but her parents didn't approve of my condition then.

On Swayamvar- Mika Di Vohti, Mika admitted having an affair in school but being dumped. He claimed that the reason he was unable to marry the woman was that he was struggling financially at the time. He added that it was a promise he made to her that he would sing and perform at her wedding.
Mika Singh's Career, Songs and Movies
Mika Singh First Movie Song in Pyaar Ke Side Effects (2006)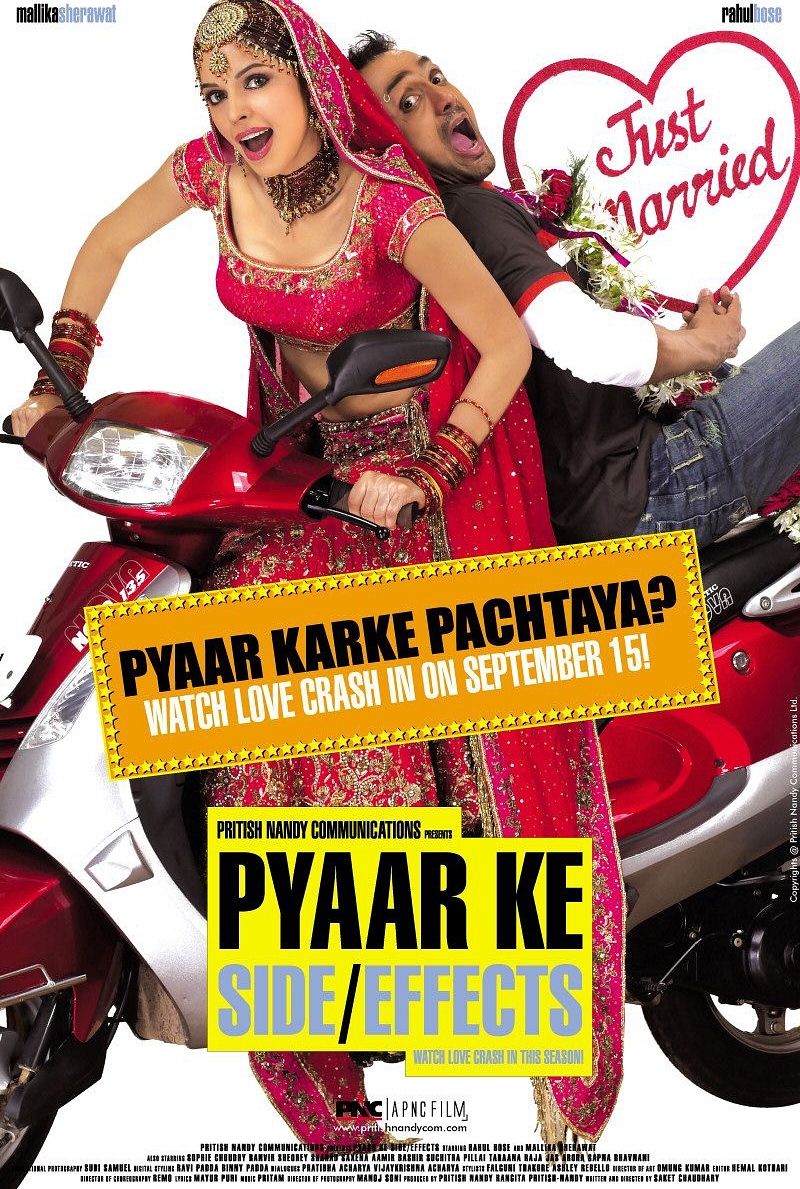 Sid, who avoids commitment, consents to marry Trisha. They encounter a significant obstacle while resolving other issues, though, as Trisha's father develops hate for Sid.

The romantic comedy Pyaar Ke Side Effects, which translates to The Side Effects of Love, was released in India in 2006. It was created under the auspices of Pritish Nandy Communications, and Saket Chaudhary, a first-time director, wrote and directed it. Rahul Bose and Mallika Sherawat starred as the main cast. The romantic comedy depicts the complexities of a contemporary relationship. The video offers an intriguing, humorous perspective on men-women relationships as it addresses the issue of commitment anxiety in a compelling way.

Mika Singh sang the song Pyar Karke in the movie.

Jab We Met (2007)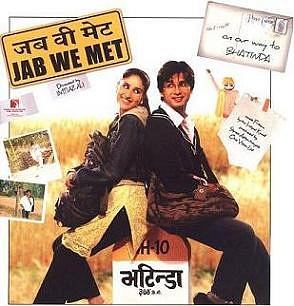 A broken-hearted businessman named Aditya, who is on the verge of killing himself, idly boards a train. When he meets Geet, a free-spirited girl who intends to elope with her boyfriend, he is drawn into her chaotic world.

Jab We Met is a 2007 Indian Hindi-language romantic comedy film produced by Dhilin Mehta under his production company Shree Ashtavinayak Cine Vision and written and directed by Imtiaz Ali. Shahid Kapoor and Kareena Kapoor play key roles in the movie.

The soundtrack album for this movie had the second-highest sales of the year, according to the Indian business website Box Office India, with almost 19,00,000 units sold. Mika Singh sang the song Mauja Hi Mauja in the movie.

Ready (2011)
Prem develops feelings for Sanjana and thinks she is the woman his father has chosen for him. After discovering the truth, he comes up with a strategy to convince her to reject her mafia uncles' plans to take her enormous wealth.

Anees Bazmee's action comedy movie Ready, which was released in 2011 and is in the Hindi language, was made by T-Series Films, Rawail Grandsons Entertainment, and Software Pvt. The movie is an authentic remake of the 2008 Telugu film of the same name, which was directed by Srinu Vaitla. Salman Khan and Asin Thottumkal are featured in the movie.

Devi Sri Prasad, the song's original composer, modified and composed Ringa Ringa specifically for the Telugu film Arya 2. The song was altered to fit the nativity of North India, such as when Ringa Ringa was changed to Dhinka Chika.

Mika Singh sang the song Dhinka Chika for the movie and the song became one of the best songs of Mika Singh's career.

Kick (2014)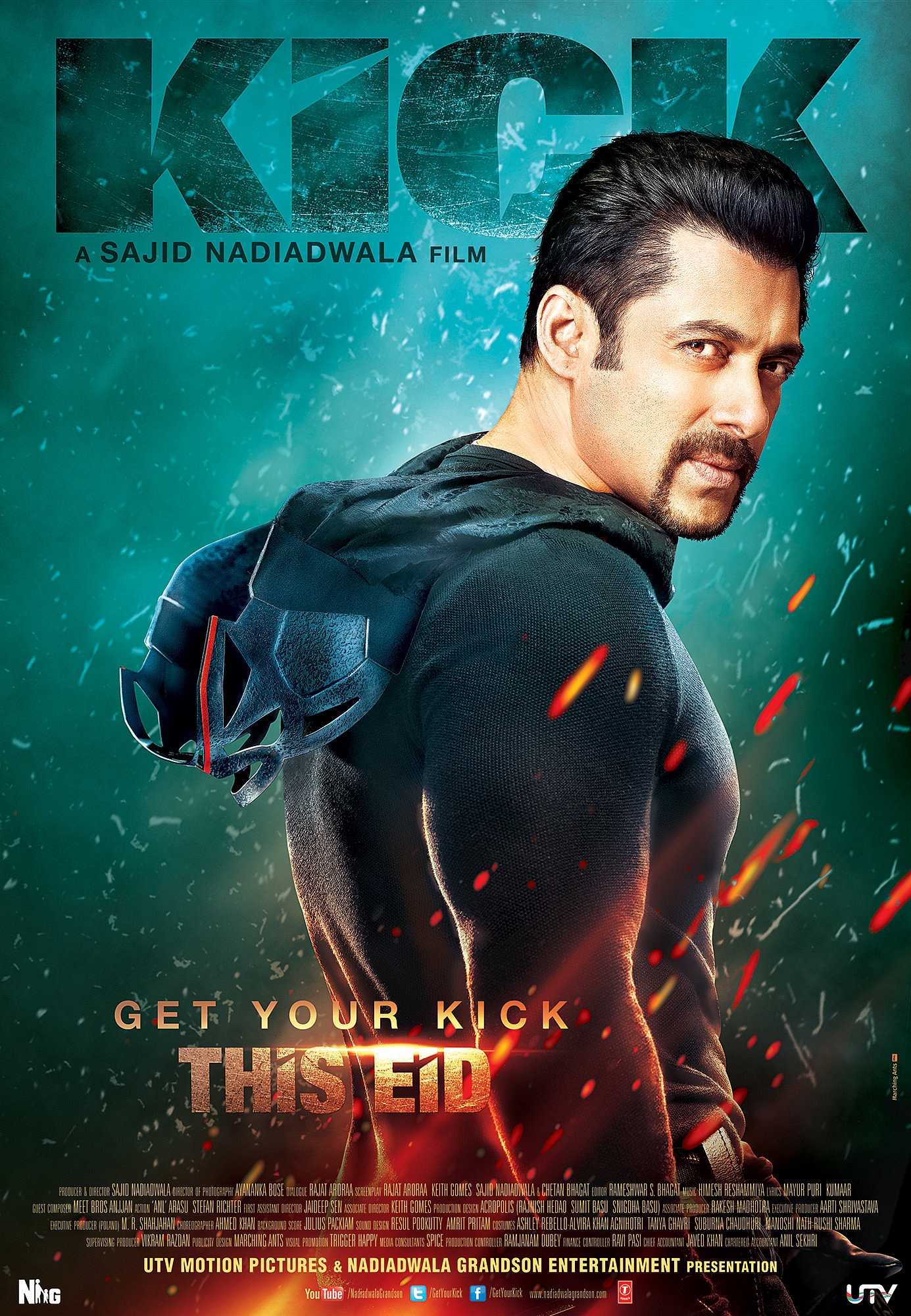 Devi, a restless adventure-seeker hooked to new experiences, dumps his Warsaw-based psychiatrist lover Shaina in order to follow his reckless dreams.

Salman Khan, Jacqueline Fernandez, Randeep Hooda, and Nawazuddin Siddiqui star in the 2014 Hindi-language action comedy Kick, which was produced and directed by Sajid Nadiadwala. Kick is an official remake of the 2009 Telugu film of the same name, which was released, and produced by Nadiadwala Grandson Entertainment in association with UTV Motion Pictures.

Himesh Reshammiya, Meet Bros., created the 18-track soundtrack CD. And Yo Yo Honey Singh and Anjjan. Mika Singh sung the song Jumme Ki Raat Hai.

Balwinder Singh Famous Ho Gaya (2014)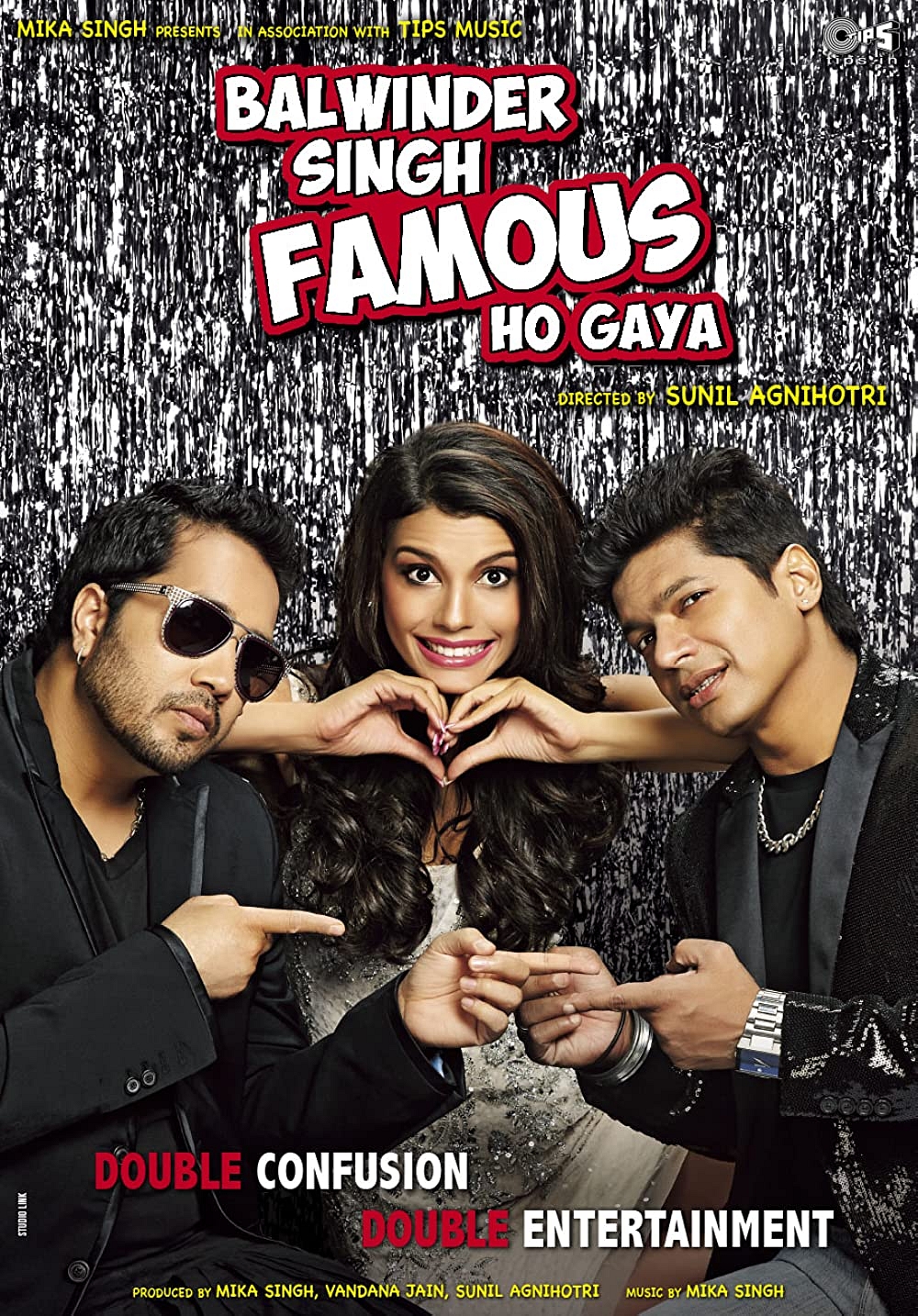 Balwinder Singh Famous Ho Gaya is about two struggling actors from Punjab who have the same name and come to Mumbai and fall in love with the same woman.

Balwinder Singh Famous Ho Gaya is about two central characters Mika Singh and Shaan and the confusion they cause to win the heart of the girl of their dreams because of their same name Balwinder Singh.

Balwinder Singh Famous Ho Gaya is a 2014 comedy-drama movie that was made in India in the Hindi language. It was directed by Sunil Agnihotri and produced by Vandana Motion Pictures Pvt Ltd. and Sunil Agnihotri Productions.

Swayamvar – Mika Di Vohti (Tv Show ) (2022)
An Indian reality program called Swayamvar - Mika Di Vohti, hosted by Shaan, debuted on Star Bharat on June 19, 2022.

With the help of the 12 competitors, Mika Singh strives to locate a life partner for himself.

On May 16, 2022, Mika Singh's song, Mika Di Vohti was made into a music video.

Mika Singh made an appearance on the StarPlus series Anupamaa to advertise his program.

Akanksha Puri was named the winner.

Best Songs of Mika Singh
Sawan Me Lag Gayi Aag - 1998
Mika Singh's Career Timeline
Mika Singh's Controversy
Mika Singh kissing Rakhi Sawant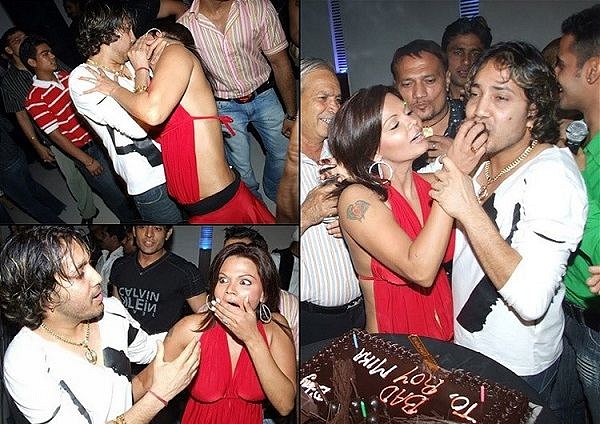 Mika Singh's kiss with Rakhi Sawant is by far the most significant controversy. Everyone was startled when the musician Mika Singh kissed Rakhi Sawant on one of his birthdays, causing a significant uproar.

In 2006, Mika and Rakhi Sawant's public kiss garnered media attention. After forcingly kissing Rakhi Sawant on the lips on his birthday, Mika got into problems. The entire event was documented on camera. Later, Rakhi accused the singer of molestation. The videos had gone viral, and Rakhi Sawant had accused him.

Meet Bros had written a song on the incident called Aye Bhai Tune Pappi Kyun Li. Mika and Rakhi have reconciled their differences and are now friends.

Mika Singh Hit and Run Case
The singer allegedly took part in a hit-and-run incident. According to the accounts, he struck an autorickshaw, resulting in a passenger's injuries.

Mika Singh Sexual Misconduct with Brazilian girl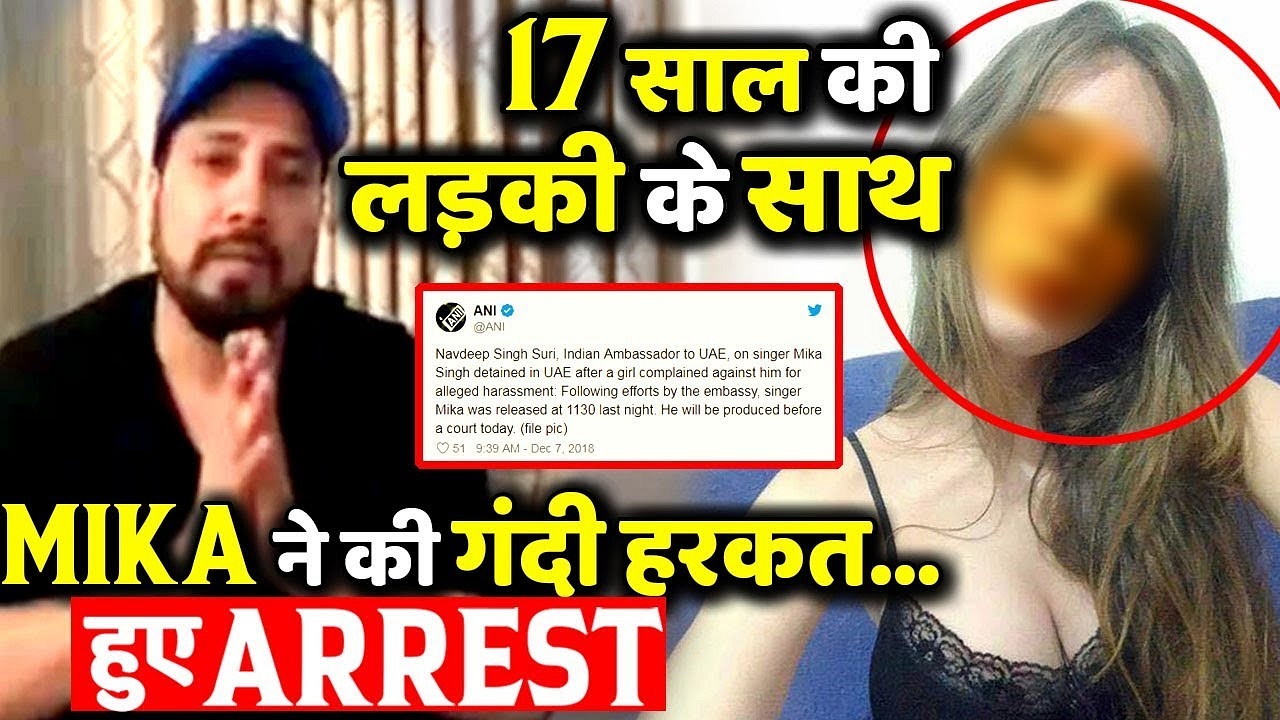 According to reports, Mika Singh was held by UAE authorities in 2018 in relation to a sexual misconduct investigation.

Mika Singh was detained in the UAE after sending sexual images to a 17-year-old Brazilian model.

According to reports, the musician emailed the model unsolicited photos and said he would cast her in a Bollywood movie. Mika Singh was accused of sexual misbehavior by the model. She files the complaint with the police and Mika Singh was arrested by the police of UAE.

Mika Singh Carrying Foreign Currency
The musician Mika Singh was detained back in 2013 for reportedly carrying more foreign cash notes than was allowed at the Mumbai international airport. He was allegedly discovered to be in possession of $12,000 in USD and Rs. 3 lakh in cash.

Mika Singh Slapped Doctor on stage
Mika's temper troubles is not a surprise for those who know him. He gained notoriety in 2018 when, in a fit of fury, he struck a doctor at a live event in Delhi. According to reports, the doctor's eardrum was perforated as a result of the slap's severity.

Mika Singh was slapped by his Ex-girlfriend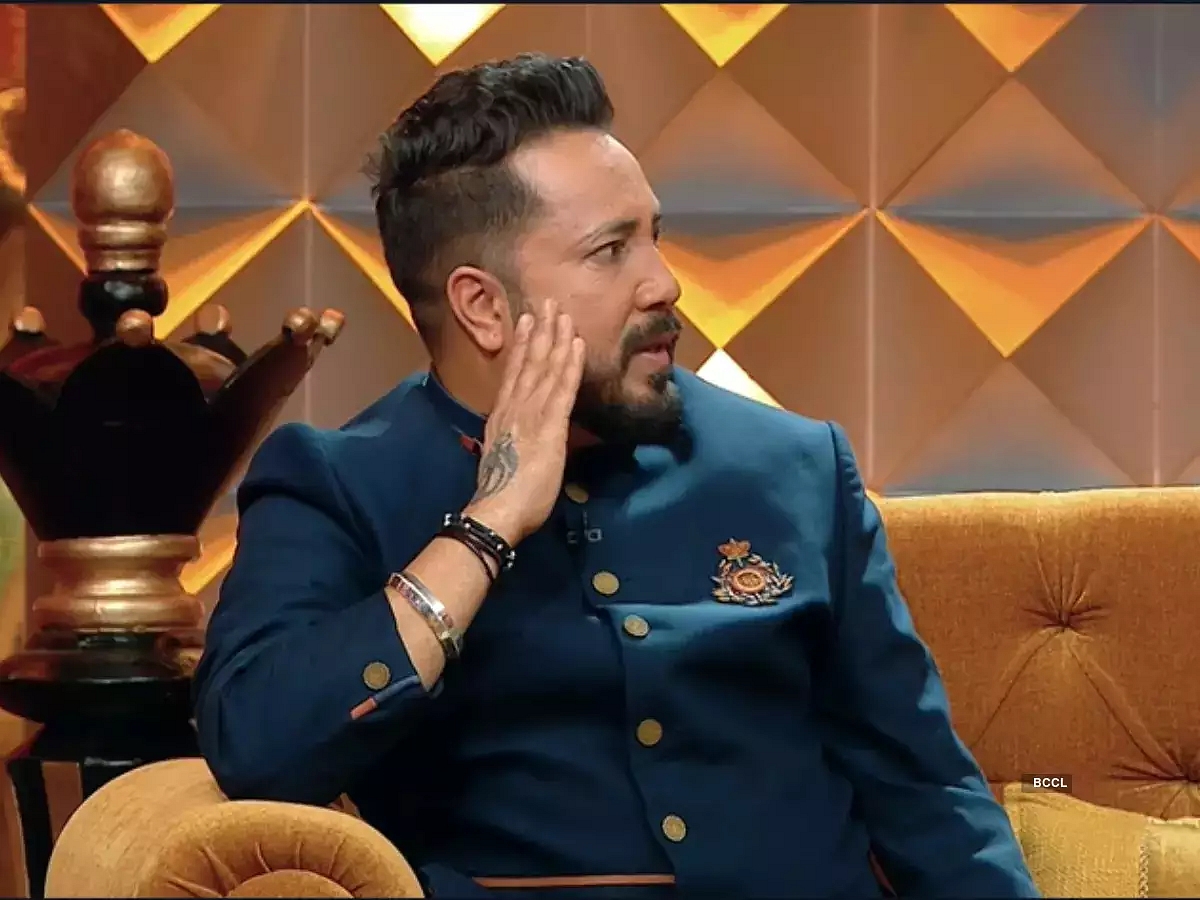 Mika Singh disclosed during the show that he fell in love with a girl who was a fan. He said She was gorgeous. I promised her a house, even thought of names for her children, Sunny and Bunny. I was crazy about her. Now I used to be a flirt... a bit. I would speak to a few other girls on the phone. I saved one of the girls' numbers as Rakesh, so whenever I got calls, I replied, Haan Rakesh bol. Once she came over and Rakesh kept calling and I wasn't answering the call.

She kept nagging me to take the call, but I kept making excuses. She made a threat to answering the phone. She played it on loudspeaker after I picked it up. I was caught. She slapped me firmly. I received my first smack, at which point I realized what a girlfriend is all about. The next time Rakesh or Ramesh calls, she said to me, This is just the beginning. I kept thinking that if she smacked me privately, she would do the same in public. She made me feel afraid. Then I began telling her about every aspect of my tours, including where I am sleeping, my room number, and every other little thing. She insisted that I make calls from my hotel room.

Mika Singh's Net worth
Mika Singh is a multifaceted individual with experience in many different industries. His primary means of income have always been singing and acting. His net worth is estimated to be around $8 million, which is equivalent to $29.9 billion in Indian rupees, according to surveys and reports (Rs 60 Crore). He continues to want and seek to grow his net worth for a more secure future.
Mika Singh, who resides in Mumbai at the moment, owns a big mansion-style home in Lokhandwala. In addition to that particular property, he has listed a number of apartments and homes all throughout Mumbai. His desire to succeed and amass a variety of possessions is unquenchable.
Mika Singh is unabashed in expressing his love of cars and other vehicles. The following automobiles are among his possessions: a Porsche Panamera, a Hummer H3, a Lamborghini Gallardo, and a vintage Ford Mustang.

Mika Singh's Awards & Nominations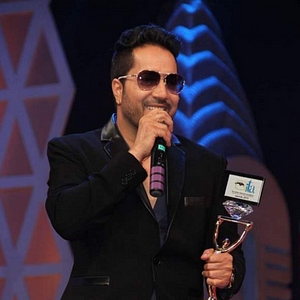 IIFA Awards 2008 - Best Music Director for Shootout At Lokhandwala - Nominated
IIFA Awards 2012 - Best Playback Singer - Male for Subeh Hone Na De (Desi Boyz) - Nominated
ITA Awards 2014 - Best Singer for Mission Sapne - Won
Indian Telly Awards 2015 - Best Judge on a Tv show for The Voice - Won
Mirchi Music Awards 2017 - Album of the year - Critics for Sultan - Nominated
Mika Singh's interesting facts and trivia.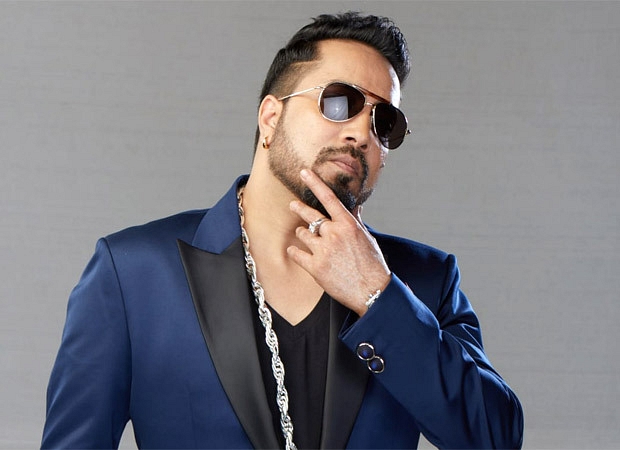 Amrik Singh is Mika Singh's real name at birth. His birth name didn't quite fit his reputation as a rapper and singer, so he changed it to Mika.
Songs in various languages, such as Kannada, Telugu, Bengali, and even Odia, may be found in Mika Singh's discography.
One of Mika Singh's secret skills is his passion for cooking. He is an expert at making Aloo ki Sabzi.
He likes his two horses very much, and he also has many other pets, such as different varieties of dogs.
On the 2009 program Iss Jungle Se Mujhe Bachao, which was modeled on the British reality game show I'm a Celebrity, Mika Singh was a wild-card contestant. Get Me Out of This Place
Social Media
Frequently Asked Questions